Currie's eFlow® Electric Bicycle is a Top 10 Finalist in Last Gadget Standing at CES [VIDEO]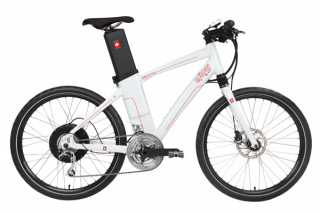 Vote for the eFlow electric bike!
SIMI VALLEY, Calif. – December 18, 2012 – Currie Technologies® eFlow® E3 Nitro electric bike has been selected as one of the Top 10 finalists in the Last Gadget Standing competition.
The winner will be selected at the Consumer Electronics Show (CES) in Las Vegas this coming January 2013.
The eFlow E3 Nitro is the first model in Currie Technologies new eFlow line of electric bikes. The eFlow E3 Nitro represents the latest technology in a fast-growing industry segment and is unlike any other electric bike on the market today.
This award winning design features a high-capacity Samsung lithium-ion battery pack fully integrated into the seat post for a sleek and aerodynamic shape. The unique design not only eliminates the need for additional racks or attachments to hold a battery, but also enables convenient charging in or away from the bike.
The eFlow is the first and only electric bike to earn the prestigious Gold Award from German design group iF International at the Taipei Cycle Show's design and innovation awards, where judges called it "a completely new category of electric bike".
The eFlow's fast design is matched by construction and components designed for a performance ride, including an RST monoshock to smooth out rough roads, a 20-speed drivetrain, internal cable routings for a clean look, and Auriga E-Sub brakes, which have electronic sensors to cut power to the motor and activate regenerative braking that send power back to the battery.
"The Nitro is a high-end, extremely fast, powerful, and nimble handling bike," says CEO of Currie Technologies Larry Pizzi. "We call them Bikes With Wings," Pizzi continues, and "we're very excited for people to understand why."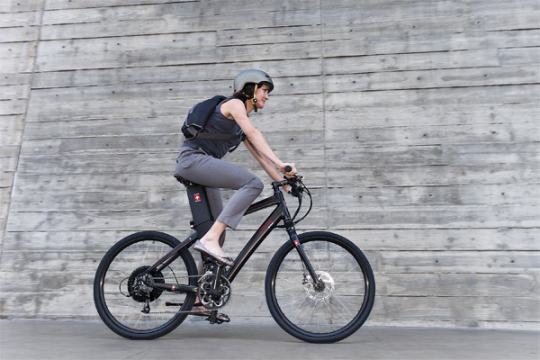 Last Gadget Standing takes place Thursday, January 10, 2013 at 10:30 a.m. at the International Consumer Electronics Show (CES) in Las Vegas, Nevada. The contest seeks out products at the forefront of the digital revolution or in the words of the Consumer Electronics Association® (CEA), "products that are more than just a flash in the pan" and "that will endure and are pioneering the ways in which the digital world will change".  Here, the contenders will give product demos in hope of earning bragging rights as the product "most likely to change the face of technology".
The International Consumer Electronics Show (CES), sponsored by the CEA, is the world's largest technology-related trade show that takes place annually in the Las Vegas Convention Center, Las Vegas, Nevada.
About Currie Technologies
Currie Technologies®, IZIP™ and eFlow® are renowned for their large selection of stylish, premium quality and technologically advanced electric bicycles. Since 1997, Currie has been one of the oldest and most established US developers and distributors of E-Bikes with a network of dealers nationwide, offering a selection of models to meet every riders need for cost-effective transportation alternatives, recreation, exercise and just plain fun.
IZIP and eFlow electric bicycles are perfect for anyone interested in the joyful experience of cycling without the worry of hills, headwinds, and traveling longer distances. Currie Technologies of Southern California holds various patents on its products including their Electro- Drive™ Propulsion Systems, unique electric drive systems that provide superior performance and durability at a reasonable price.
To learn more about Currie Technologies® product lines, please visit www.currietech.com. For more information on the eFlow, visit www.eflowebike.com.
And Vote for the eFlow electric bike!
P.S. Don't forget to join the Electric Bike Report community for updates from the electric bike world, plus ebike riding and maintenance tips!
Reader Interactions