VIDEO: Stromer ST2 with Stromer Founder at Eurobike
Karen Wiener from The New Wheel had a chance to interview the founder of Stromer, Thomas Binggeli, about the new Stromer ST2 at Eurobike. The ST2 won the prestigious Eurobike Gold Award for Best Electric Bike.
Enjoy this video of the new Stromer ST2!
And here are some pictures of the ST2: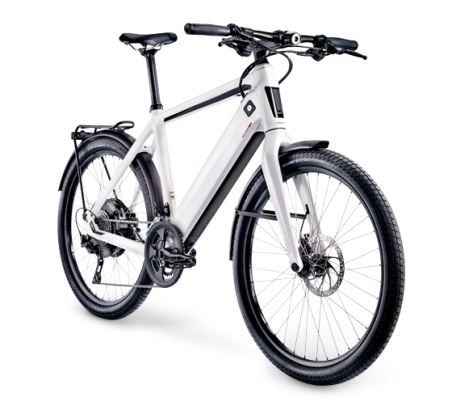 Here is more information on the new ST2.
Karen and Brett from The New Wheel rode Felt Electric bikes from Zurich, Switzerland to Friedrichshafen, Germany where Eurobike is held.  Find out more about their electric bike tour to Eurobike!
P.S. Don't forget to join the Electric Bike Report community for updates from the electric bike world, plus ebike riding and maintenance tips!
Reader Interactions