The Cardio Controlled Falco Fusion Sports E-Bike System [VIDEO]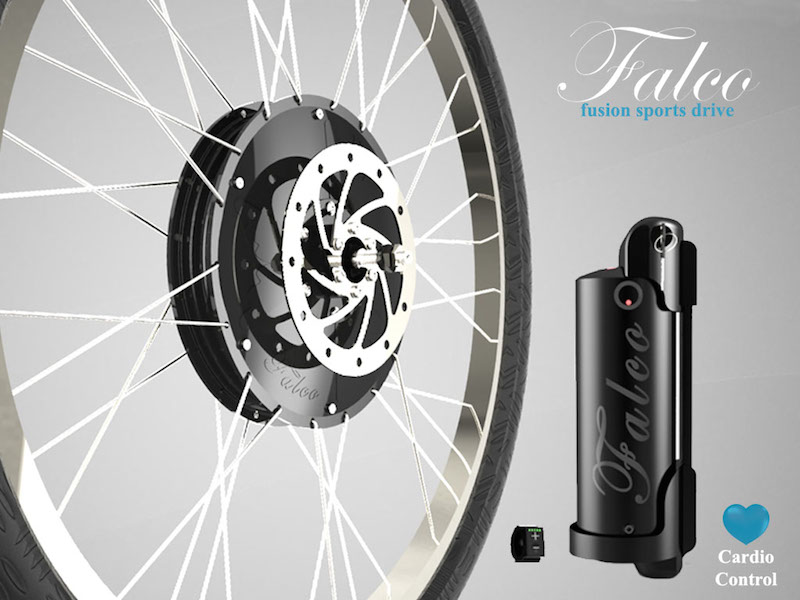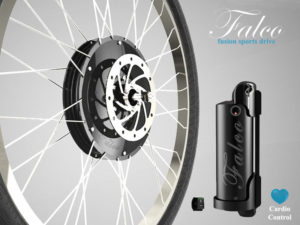 Falco E-Motors has just launched their new Fusion Sports electric bike kit on Kickstarter.
This is a unique kit because it is cardio controlled.
What does that mean? You can set the heart rate range that you want to be exercising in and the Falco Fusion Sports system will vary the amount of assist to make sure you stay in that range. High tech!
While we are talking about tech, the Fusion Sports system features smartphone integration, which is not found on many electric bike kits on the market today.
Falco has also upgraded their motor to provide a freehub system which is an improvement over the freewheel system.
Checkout this video from the Falco Fusion Sports Kickstarter page to get a better idea of what the system is all about:
As you can see the Fusion Sports system has some new features that are making e-bikes cardio controlled exercise machines.
There are exercise bikes or stair machines at the gym that can probably do the same thing but it wouldn't be nearly as much fun as riding a bike!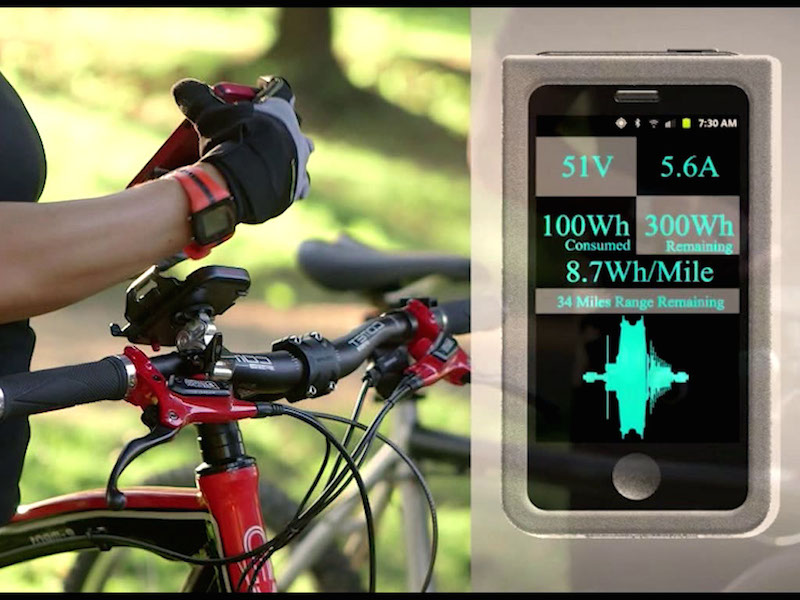 The smarphone app provides access to heart rate control, power meter, voltage and battery statistics, GPS functionality, etc. It works with the iPhone, Android and most others.
If you don't have a smartphone you can still use the Fusion Sports system with the simple control pad.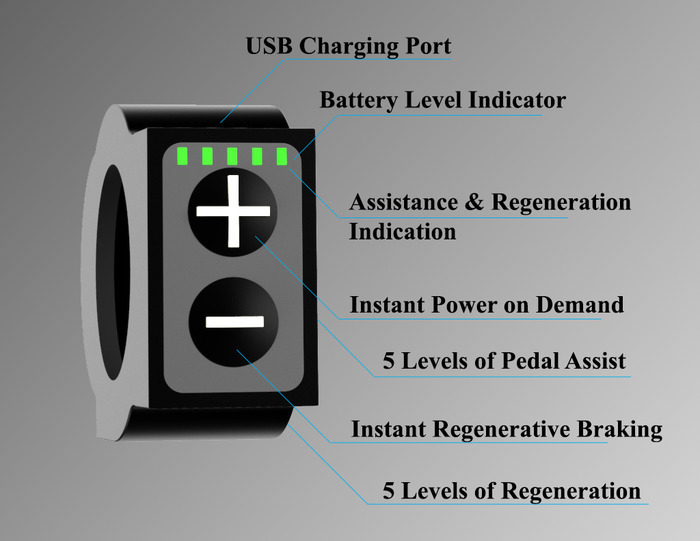 Here is the simple control pad that adjusts the assist or regenerative braking feature and provides a battery level indicator.
It has a USB charging port to charge your smartphone.
The Fusion Sports uses ANT+ and Bluetooth LE wireless systems to keep wire clutter to a minimum.
The Fusion Sports motor is similar to previous Falco motors in that it is a 5 phase direct drive rear hub motor with built in controller and torque sensor.
The new upgrade to the motor is the freehub that can handle a 7, 8, 9, or 10 speed cogset (cassette). This is an improvement over the freewheel system because it provides a stronger axle design.
Another improvement to the Falco motor is that they now can be built into wheel sizes from 16″ to 29″ with 32, 36, or 48 spokes.
The Fusion Sports system comes in either 250 watt or 350 watt power levels with "Off-Road" options (assist up to 28 mph instead of 20 mph).
Falco has equipped the Fusion Sports kit with a 51V 10ah lithium battery with Panasonic cells.
When it comes time to replace the battery you can buy another Falco battery or any other battery on the market.  According to Falco the Fusion Sports system is an "open system" that can work with other batteries and "has enough intelligence to protect itself. "
Right now on Kickstarter Falco is offering the the Fusion Sports system for $495 (without battery) and full kits with battery starting at $695.
Find out more about the Falco Fusion Sports at their Kickstarter page.
P.S. Don't forget to join the Electric Bike Report community for updates from the electric bike world, plus ebike riding and maintenance tips!
Reader Interactions