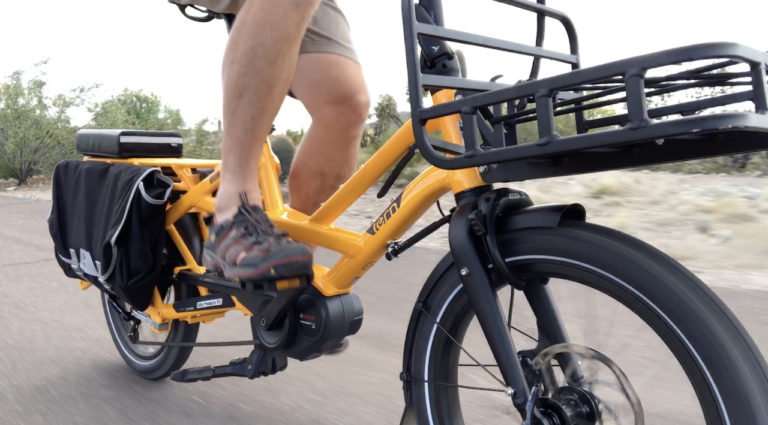 After many miles of testing the Tern GSD S00 it has proven to be a super versatile electric cargo bike with a fun and sporty ride feel.
Its sturdy compact design can definitely handle the heavier cargo while still providing a stable and maneuverable ride feel.
Tern has a bunch of accessory options to customize the GSD to make it your "daily driver" and leave the car at home.
The GSD is highly adjustable to fit almost anyone and it has some folding capabilities that make it even more compact for storage/transport.
Quality is another highlight of the GSD S00 with premium components from Bosch, enviolo, Magura, Schwalbe, and a full assortment of stock accessories. Plus there is a double battery option!
The Tern GSD S00 starts at $4,999 and there is also the S10 model starting at $3,999.
In this second part of the full review you will get an idea of the ride characteristics, range test results, pros, cons, and overall thoughts on this electric bike. [Read more…] about Tern GSD S00 Electric Cargo Bike Review Part 2: Ride & Range Test [VIDEO]