Virtue Pedalist: The Car Like Electric Trike [VIDEO & PICS]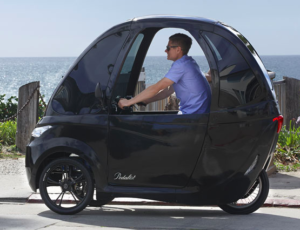 Electric bikes are great for zipping around town but what if you want weather protection?
Well, Virtue Cycles has the answer with their Pedalist semi-enclosed electric trike.
The Pedalist is an upright (not recumbent) e-trike with an enclosure that looks somewhat car-like.
The full electric version of the Pedalist comes with a 750W mid drive motor & 48v 32A lithium battery with a stated range of 50+ miles per charge!

Virtue recently launched their Pedalist Kickstarter campaign and here's their video:
The intro Kickstarter price for the Pedalist is $2,999 for the base model with no electric assist (you can add your own e-bike system) and $3,999 for the full electric version.
The Pedalist has pedal assist or pure throttle (20 mph max).
Let's take a closer look at the Pedalist in the following pictures and video:
The Pedalist is 35″ wide and that it enables it to fit in many compact spaces.
The Pedalist has room for a passenger!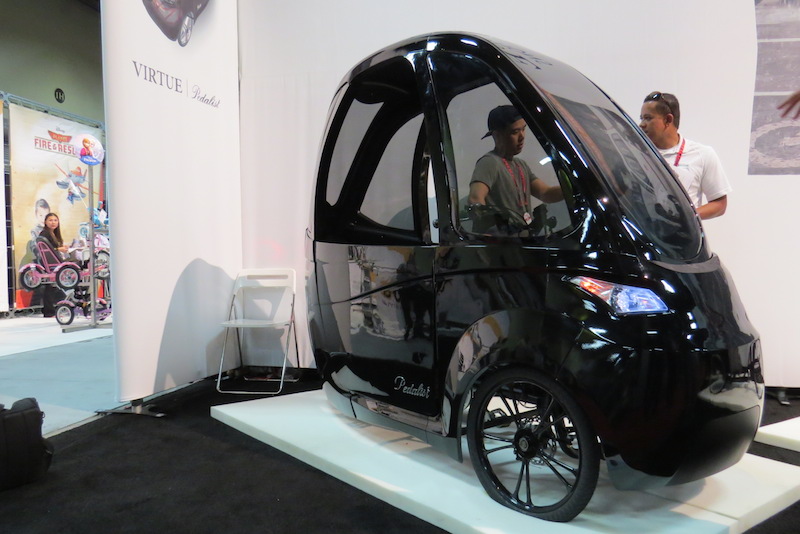 The Virtue Pedalist definitely has a car-like look to it! The following pictures are of the prototype Pedalist that was on display at Interbike 2014.
The profile of the Pedalist is pretty narrow to help with navigating congested areas.
The integrated front and rear lights definitely give it that car-like style.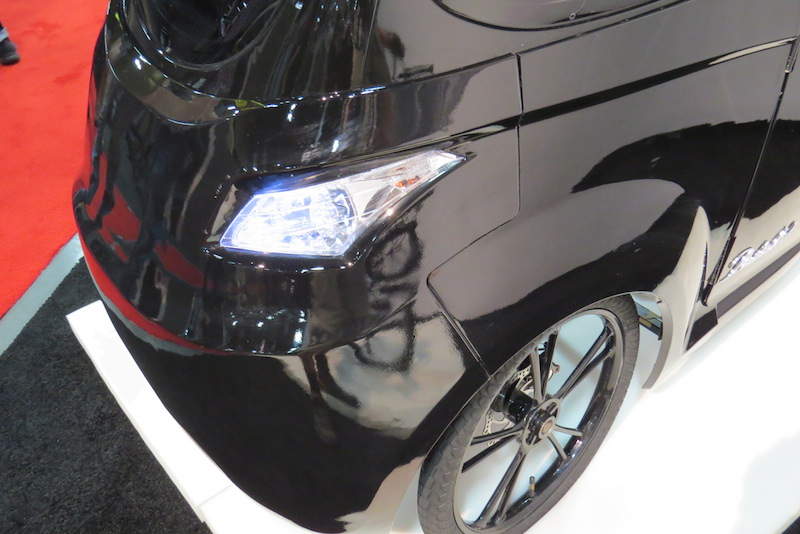 Mag wheels and disc brakes make for low maintenance components.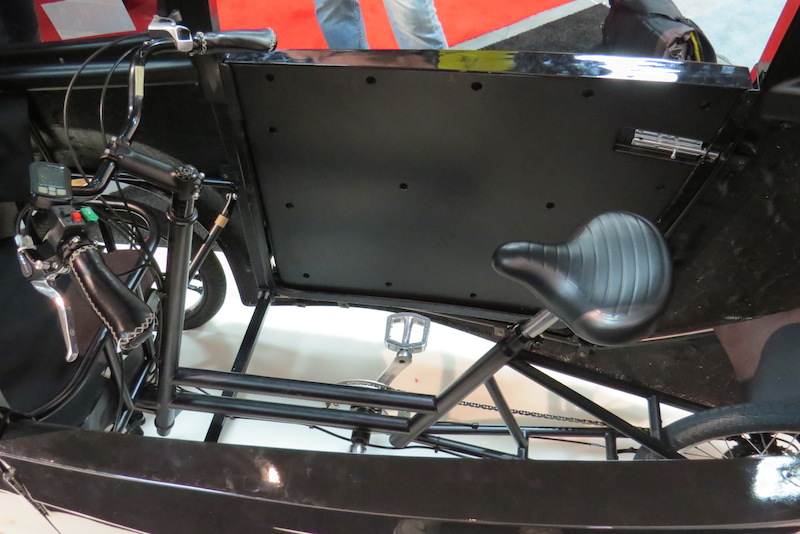 Here is a look at the interior. Note the upright riding position like a traditional bike.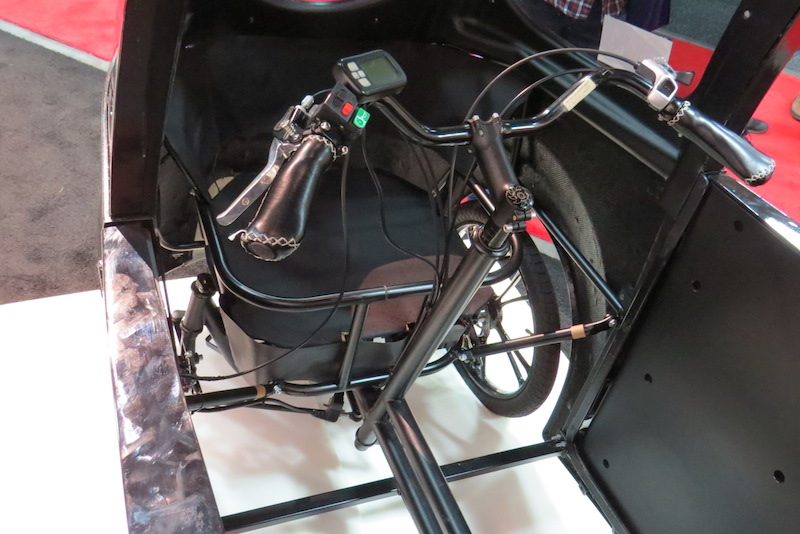 The handlebars and controls are very similar to a traditional electric bike. There is storage capacity in the front cargo area.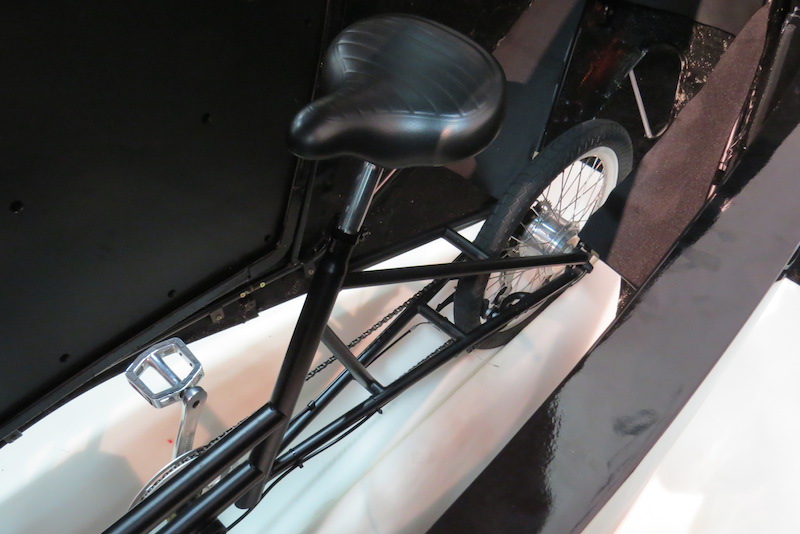 This prototype Pedalist had a small rear hub motor but the production versions will offer a 750 watt mid drive motor with an 8 speed internally geared rear hub.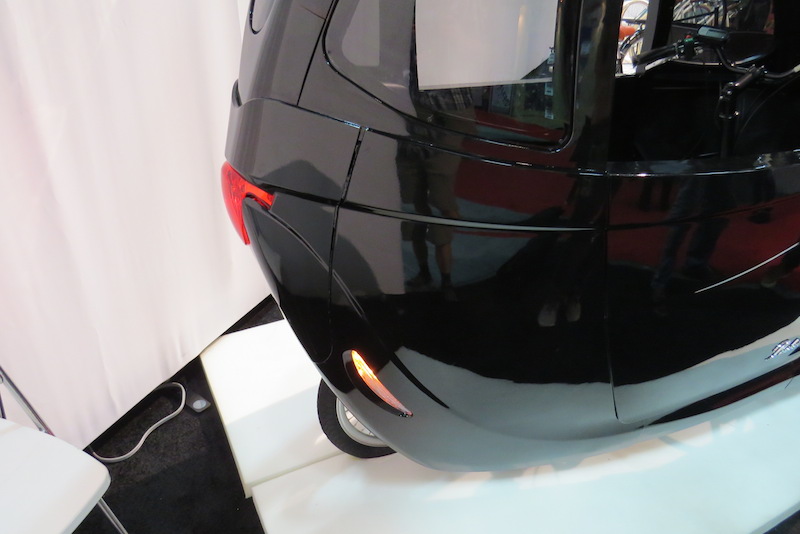 Here is a look at the back of the Pedalist. The rear wheel is slightly recessed in the body of the Pedalist.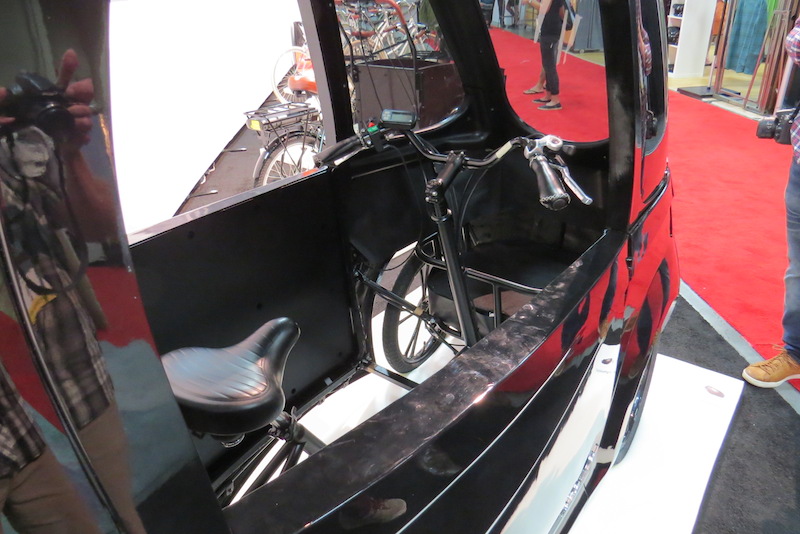 Another look at the interior of the Pedalist.
The side doors are pretty wide to allow for easy get on and ride style.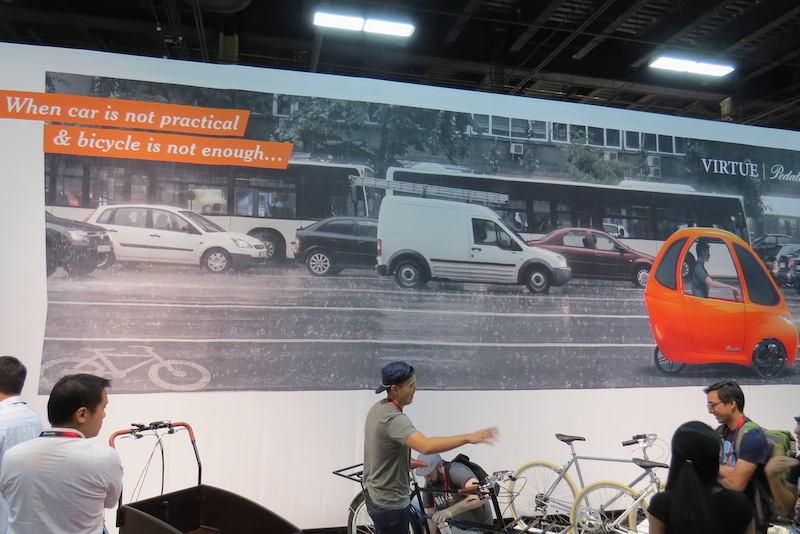 This was the big sign at the Virtue booth at Interbike. Interesting point…..
Here is an interview with its developer, William Mulyadi, from Bill Moore at EV World.com
Here's the link for the Pedalist Kickstarter campaign again.
If you are interested in more e-trikes, here is a guide to recumbent electric trikes and a guide to upright electric trikes.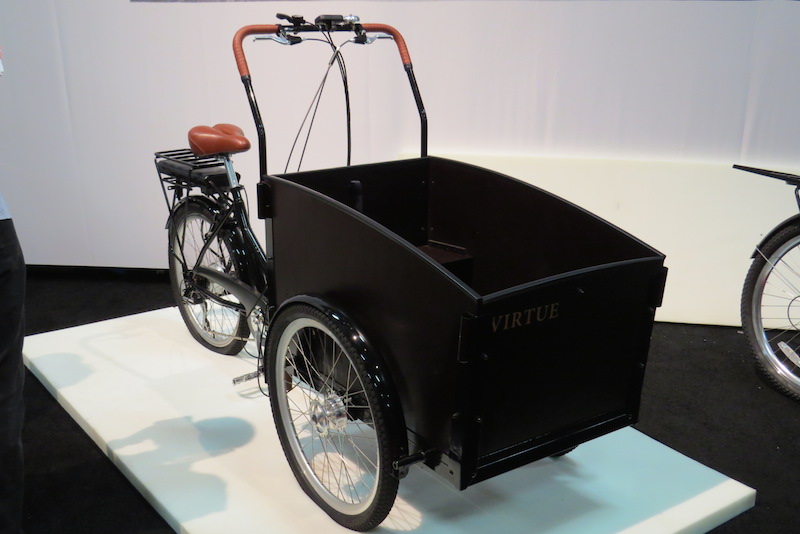 Up next is the Virtue Schoolbus+ electric cargo trike.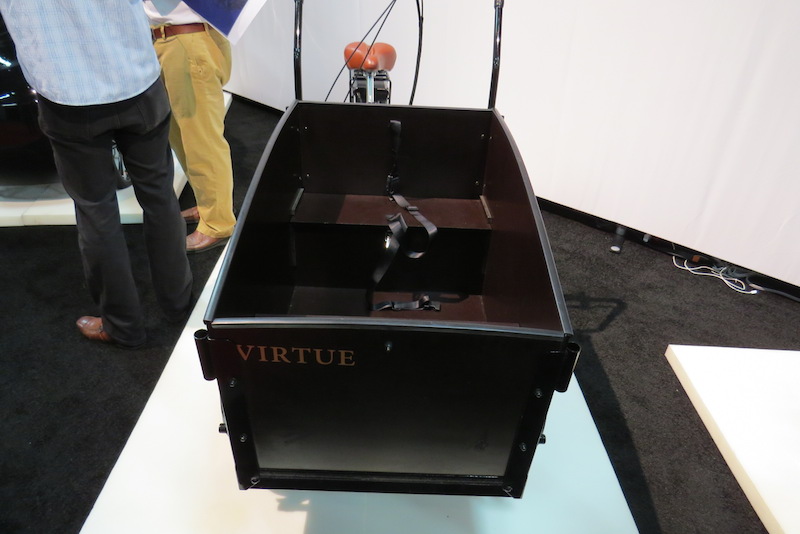 The Schoolbus+ has a large cargo box that can carry kids, pets, cargo, etc.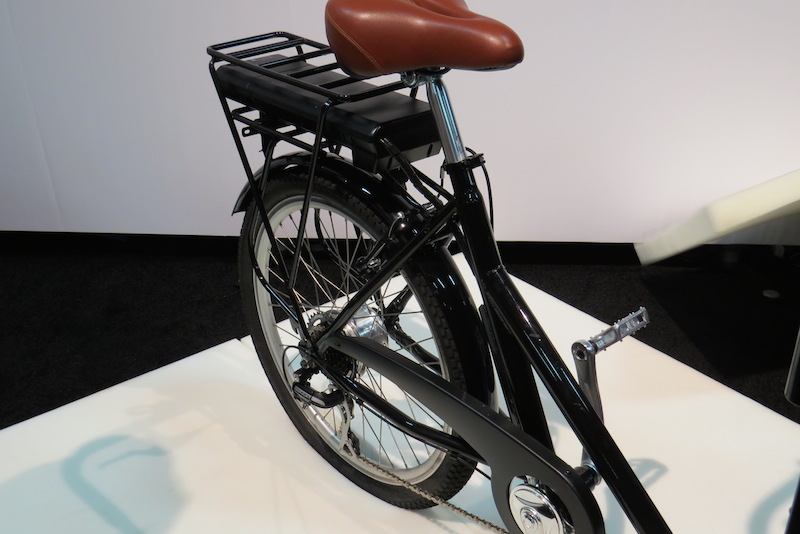 This e-cargo trike has a 250 watt rear hub motor with a 36V 8.8ah lithium battery on the rear rack.
You can find out more about the Schoolbus+ here.
P.S. Don't forget to join the Electric Bike Report community for updates from the electric bike world, plus ebike riding and maintenance tips!
Reader Interactions