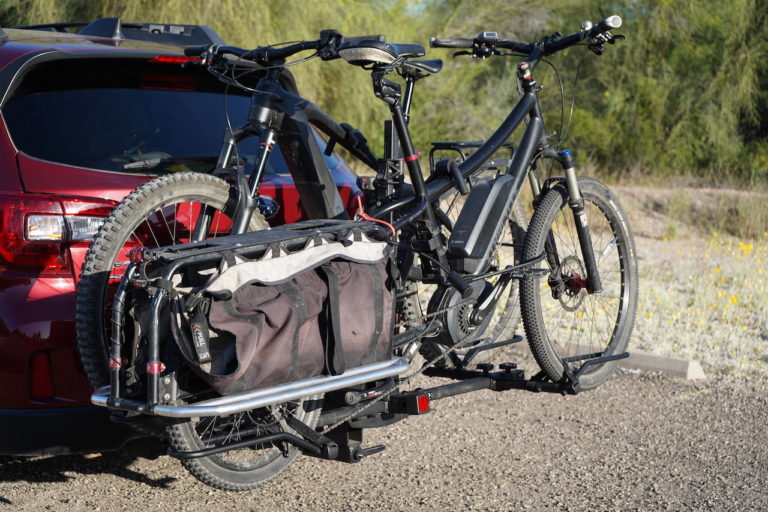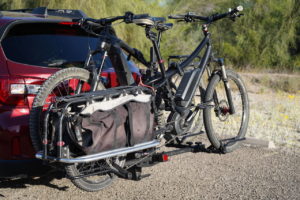 Hollywood Racks has been very progressive in developing many electric bike racks for vehicles and the latest addition to their line up is an eCargo bike option.
The Hollywood Racks Sport Rider SE for Cargo Bikes accommodates longer and wider cargo bikes that also generally weigh more than traditional bikes.
This rack can support eBikes up to 80 pounds of weight per bike!
That can be 2 eCargo bikes or a variety of eBike types, including fat tire eBikes.
The base price for the Sport Rider SE for Cargo Bikes is $439.99. [Read more…] about Hollywood Racks Sport Rider SE Electric Cargo Bike Rack Review [VIDEO]