E-Bike News: Controversy, Carbon Frame Kit, "Food Bikes", Solar, Chop-E, & More! [VIDEOS]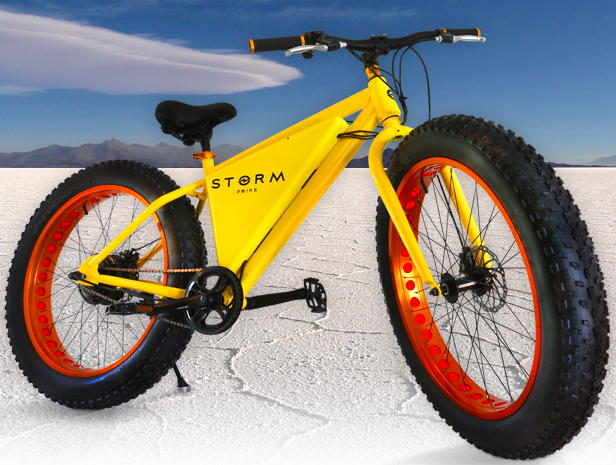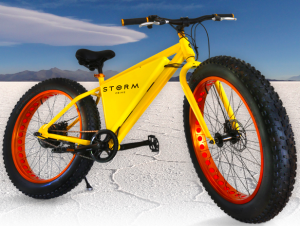 The Sondors (formerly Storm) fat electric bike has been creating a storm on the internet! It is a fat electric bike being offered on IndieGoGo (crowdfunding site) at an introductory price of $499 now $599 (plus up to $194 in shipping) and they have raised millions of dollars.
There are many that are warning that this deal could be too good to be true (Yahoo, Treehugger, CNET, Electric Bike Review, Electric Fat Bike, etc.).  Sondors has responded to these accusations by providing test ride opportunities at several Southern California cities and they have updated their original specs.
In addition, ProdecoTech issued a cease and desist letter to them for using the name Storm because it infringes on a trademarked name that has been used on the ProdecoTech Storm e-bike model for years. The company  responded by changing the name of the bike to Sondors.
We will have to see how the Storm the Sondors fat e-bike develops…….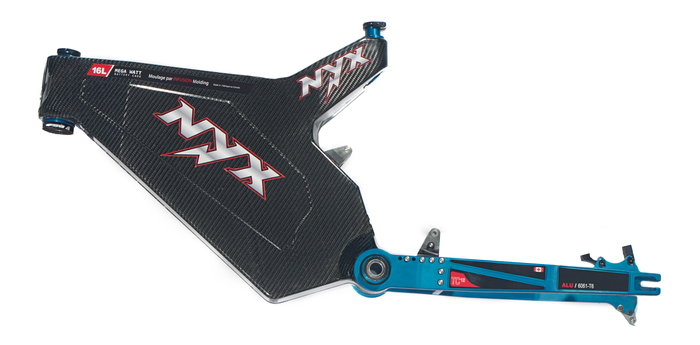 Here's a new twist on creating your own e-bike. The NYX E-Bike Frame Kit a purpose built carbon fiber frame that is designed to house the battery and other electric components inside the frame. The idea is that you replace the frame of your current bike and use all of the components.  Checkout their Kickstarter campaign for more info.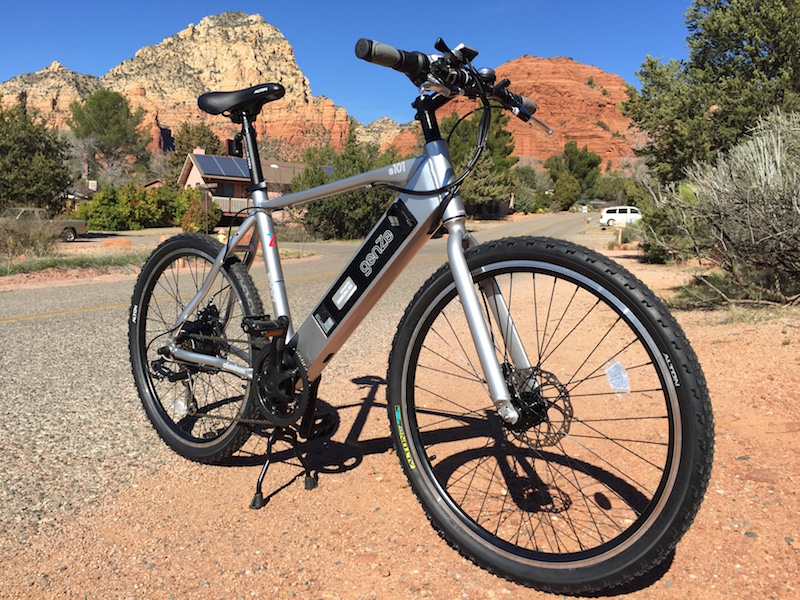 The GenZe Sport (e101) electric bike has arrived for testing and review. This bike has an integrated frame battery, 250 watt hub motor, cadence/torque sensor pedal assist (& throttle), with a Shimano drivetrain for $1,499.  In this first part of the GenZe Sport review you will get a detailed look at this bike with a BUNCH of pictures and the specs.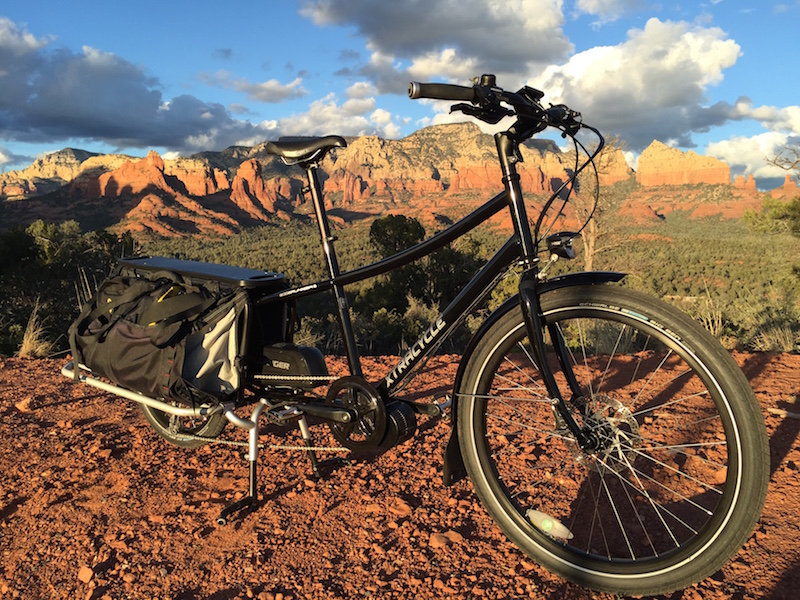 After spending some time and miles riding the Dillenger Bafang mid drive on the Xtracycle Edgerunner cargo bike, the second part of the review is completed. This Bafang mid drive review will give you a look at the ride characteristics, range test results, pros, cons, and overall thoughts.
Speaking of e-cargo bikes, Bicycle Times did a good review of the Xtracycle Edgerunner with BionX electric bike kit as a car alternative or replacement.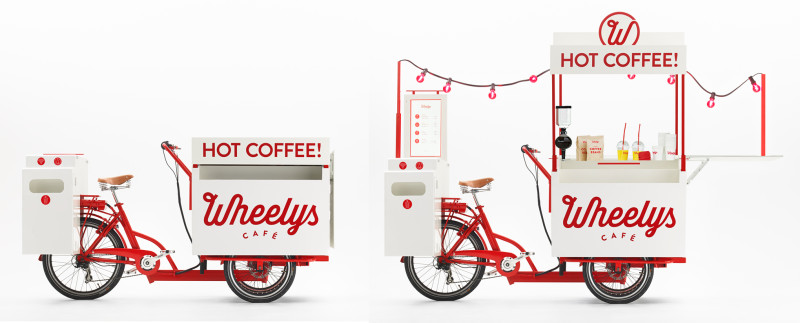 Are you considering a mobile business? Then checkout the Wheelys mobile coffee cart that is an electric trike with a ton a features including a solar panel.
Speaking of "food bikes", NPR did a great article on more food bike businesses.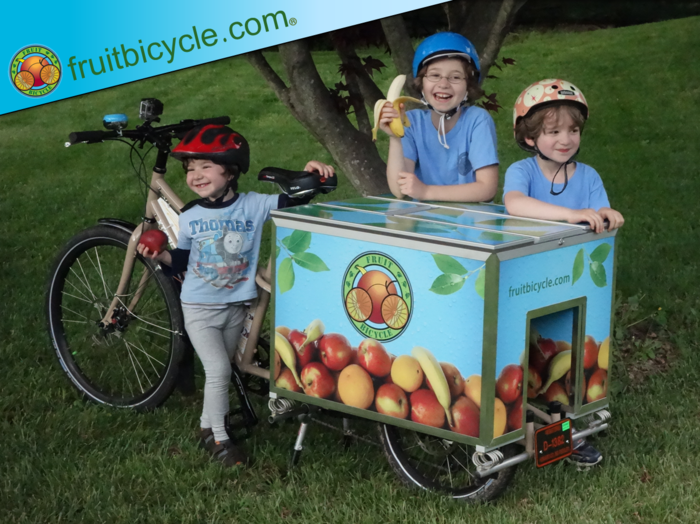 And here is the Fruit Bicycle that adds a food box to the back of an Xtracycle Edgerunner.  Checkout their Kickstarter campaign for more info.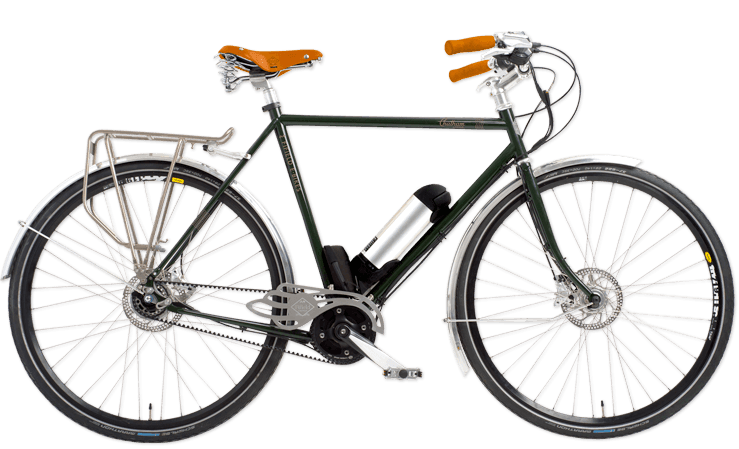 Fifield E-Bikes contacted me the other day and they do have an impressive line of electric bikes.  Ted Wojcik, a well known frame builder, is working with them Fifield to create some of their e-bikes with features like a mid drive motor, a Gates belt drive and a Shimano 11 speed internally geared rear hub…..fancy!
Here is some cool technology, pedals that provide a way to track your bike if it is stolen!
Leaos has announced that they have an electric bike with built in solar panels.  This bike may never need to be plugged in! The luxury e-bike with carbon fiber frame is about $8,500.
The debate continues on whether electric mountain bikes should be allowed on the same singletrack trails that traditional mountain bikes are.
Okay, this is not an electric bike but it does look like fun!  Checkout the Chop-E low rider!
Gary & Rachel Corbett are in the process of preparing for a world record setting electric bike tour in the Europe.  Learn more about their preparations for this nearly 10,000 mile e-bike tour!
If you are in San Francisco or will be visiting, then you may be able to test ride a Faraday Porteur electric bike for up to a week!
Celebrities and electric bikes! Michelle Rodriguez (Fast & Furious star) was spotted showing off her eFlow electric bike in Venice Beach, CA. Always good to see the celebs enjoying e-bikes.
Here is a crazy story of how a bike shop owner recovered his stolen Specialized Turbo electric bike by using social media channels.
Bosch has offered a replacement program for their first generation mid drive systems (Classic+). There are a small number of systems that have a freewheel malfunction and most of those are probably on European market e-bikes.
Pedego has issued a battery recall for some of their batteries.  If you own a Pedego you can visit that webpage or go to your local Pedego dealer to determine if you battery is affected by the recall.
There is work being done to establish model e-bike legislation that would create different legal classes of electric bikes for the US.  The idea is to establish laws that would fit the current types of electric bikes in the US market better.
On the similar theme, it looks like the UK will have e-bike laws that match those of the EU.
That's a wrap for now. Stay tuned for more e-bike news.
-Pete
P.S. Don't forget to join the Electric Bike Report community for updates from the electric bike world, plus ebike riding and maintenance tips!
Reader Interactions