eBike News: More Tariffs?, NYC eShare, New Yamaha, Autonomous eBikes, Solar Plane, & More! [VIDEOS]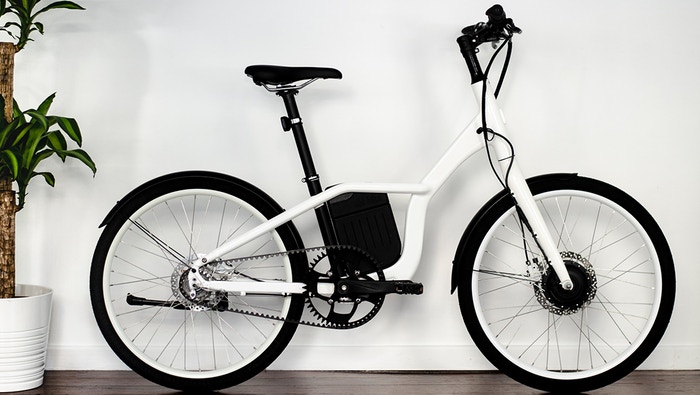 In this week's eBike news roundup:
Tariffs on eBikes & Possibly More
eBikeshare Competition Heats Up
Yamaha's New Mid-Motor
Oh!Bike's Lightweight Town Bike
eBiking Birth
eBike World Records
Autonomous eBikes
Solar Plane Video
Business news from Citkar, Giant & Uber
And Much More!
Headline News
eBike Tariffs & Possibly More
The mainstream media has covered the new tariffs on some Chinese products that went into effect on August 23 and in particular they have focused in on the electric bike industry.
Here is a segment from NPR where they talk with Ty Collins from Rad Power Bikes, Larry Pizzi from Raleigh, and Alex Logemann from People for Bikes:
And this article from the Seattle Times interviews Mike Radenbaugh from Rad Power Bikes and Jim Turner from Optibike.
If you disagree with the eBike tariff, please fill out this form at People for Bikes to tell your members of Congress that you oppose new tariffs on bikes.
Electric bikes are not the only category in the bicycle industry to be effected. There is the possibility of a similar tariff that would be placed on many conventional bicycle components coming from China.
Bicycle Retailer reports "four members of the U.S. bike industry will testify before the multi-agency 301 Committee at the International Trade Commission offices in Washington. The four are expected to testify in opposition to the proposed 25 percent tariffs on a wide range of bicycle goods from China."
eCiti Bike in New York City
Citi Bike just rolled out 200 new electric bikes that add to their existing conventional bike fleet.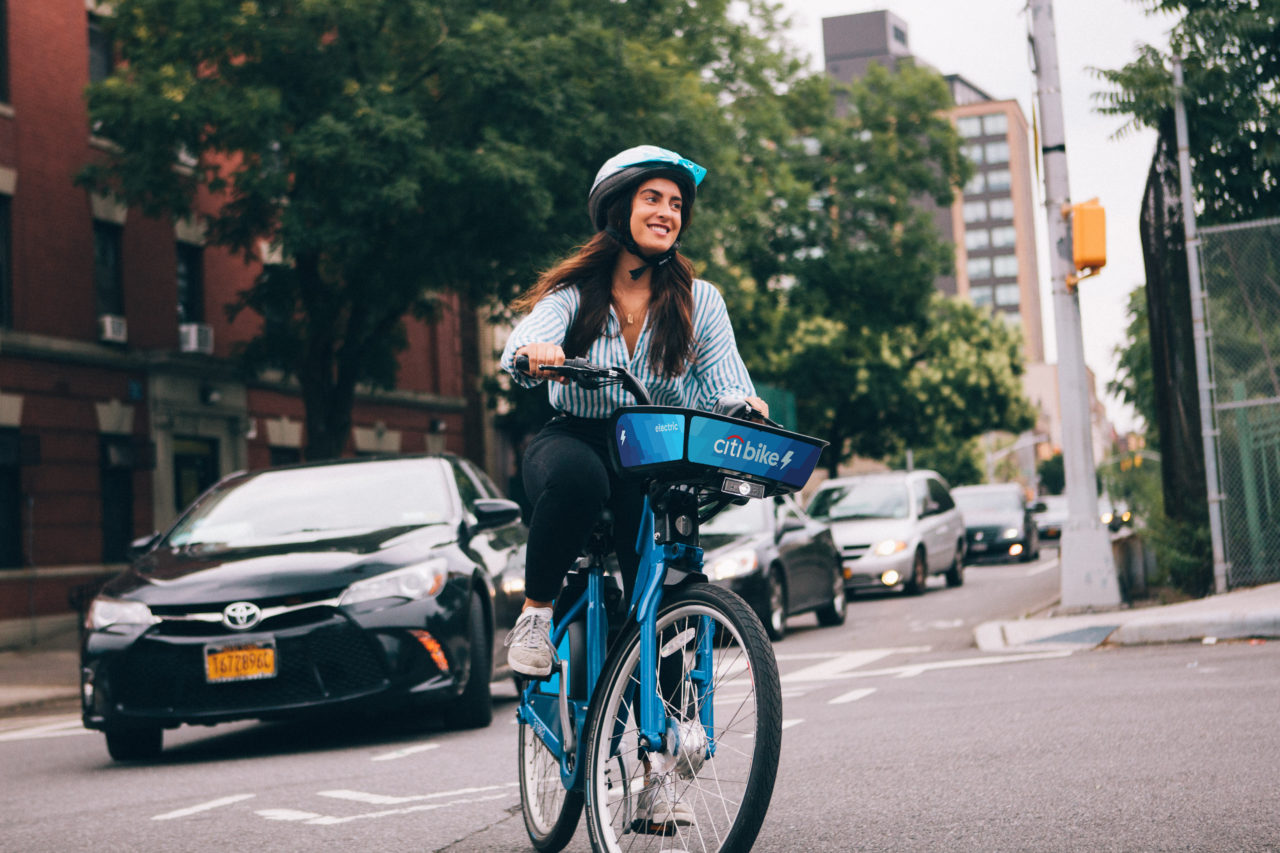 This is a big deal because pedal assist electric bikes just became legal in NYC in July!
Mobike Launches E-bike Version
Chinese bikeshare giant Mobike has recently launched an e-bike version also meant for dockless bikeshare.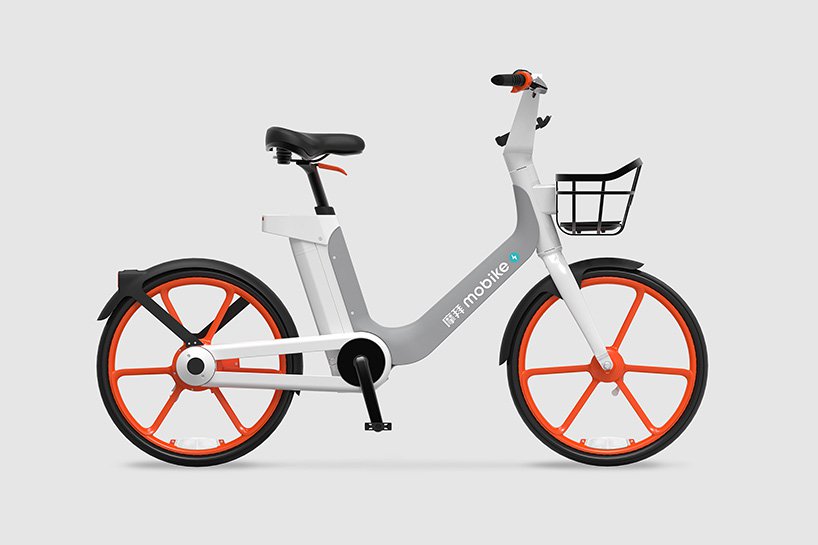 This Designboom article reports 'the moped-like…e-bike uses both hybrid power and full electric drive, and is meant for rides up to 5 km. Just like the brand's regular bikes, the electric ones are stationless and can be left anywhere in the street.'
The initial launch in China (with other markets apparently following) shows just how the stakes are rising and the territorial and technical competition between bikeshare companies becoming more intense, as firms battle to get a share of what is seen as a growing market with huge future potential.
The flip side of huge new investment in areas such as dockless e-bike share from the likes of Mobike is having to cut your losses.
This is exactly what Ofo have just done in the US, reports Forbes, as they look to close down operations in several US cities – an abrupt turnaround from a company that declared it's aim to roll out e-bike share across the US.
There's more info on the effects of increasing competition and the finances involved in this article on state of e-bike share in Seattle.
eBike Share in Montreal
Meanwhile in Canada Montreal's Bixi is also forging ahead with e-bike share as this video shows, introducing 20 e-bikes in a three month pilot project with the possibility of more down the line:
https://www.youtube.com/watch/?v=bvdHZwcxJJk
New E-bikes & E-bike Products
Yamaha Launch New Mid Motor Under the Radar
This motor launch at Eurobike was, by all accounts, a low key affair, perhaps because the massive trade show was significantly earlier than usual this year and so firms have had less time to prepare their new products.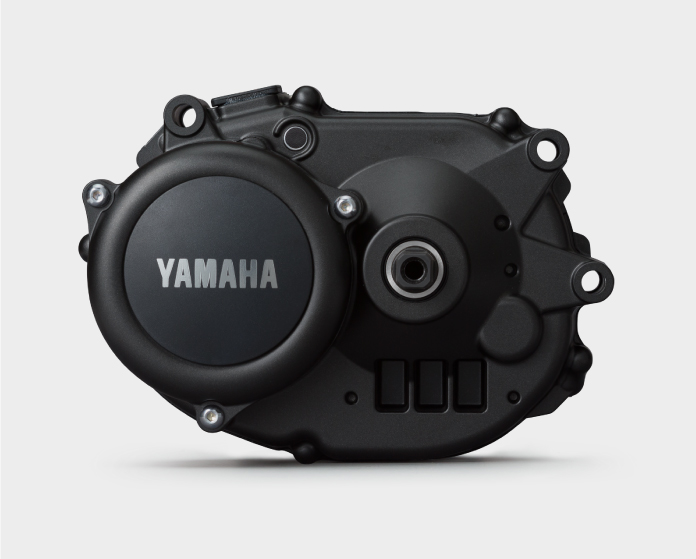 More importantly, what's new on Yamaha's PW TE motor that will start to appear on 2019 e-bikes?
The main innovation appears to be the addition of an automatic support mode achieved by adding an extra sensor, so the motor now has four; an inclinometer to detect the bike's angle of climb or descent, plus ride speed, cadence and pedalling torque sensors.
It is aimed at urban and leisure users rather than those who want extreme performance, and it has vital stats of 3.4kg weight (excl. battery), nominal torque of 60Nm, 280% max assistance and 25kmh max assisted speed.
There will be two display options, the larger one offering bluetooth connectivity to a smartphone.
Oh!Bike Town E-bike On Kickstarter
This nice clean and simple design of unisex e-bike is doing a roaring trade on Kickstarter.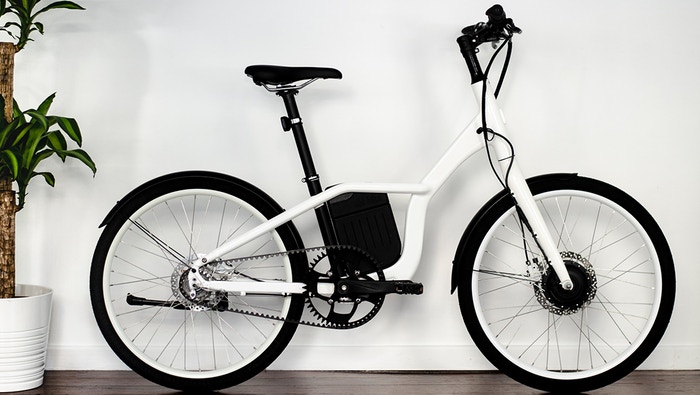 The claimed weight of only 33 pounds (15kg) looks ambitious given the bike features hub motor, hub gears and what appears to be a 288Wh battery.
Oh!Bike looks great for apartment dwellers who want to keep their e-bike in their house – the frame design allows the bike to be easily picked up for carrying up steps whilst it also features an oil-free belt drive, folding pedals and bars that 'fold' flat in-line with the bike frame.

The 45,612 euro Kickstarter goal has already been reached and all early bird offers taken. Full RRP versions are 2250 euros and 2380 euros (the latter with fenders, kickstand and lights) but some discount may be available by ordering direct from their website.
Get Inspired
E-biking to a New Baby
New Zealand's minister for women has cycled to the hospital to give birth to her first child at 42 weeks – using an e-bike. BBC News reported that 'The Green Party's Julie Genter said she went by bicycle to be induced because "there wasn't enough space in the car".'
Enjoying eCargo
Here's a nice plug for Xtracycle E-cargo bikes from a customer – and testimony as to how e-bikes can change attitudes for those who were hardcore non e-bikers previously.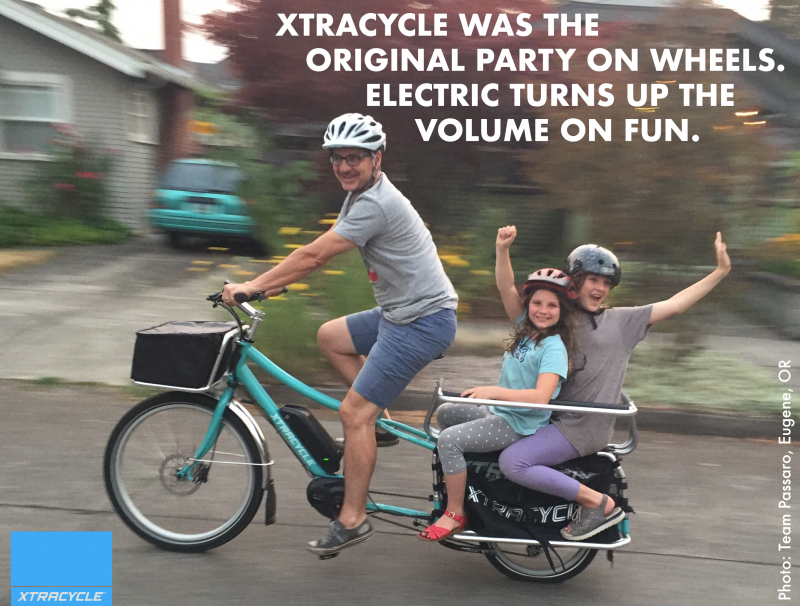 As customer Bob Passaro says, 'Having ridden around on it for several months now, I can tell you I was missing the whole point of electric-assist….My epiphany was how this makes the whole concept of a bike way more practical as a form of transportation in an ordinary person's day-to-day comings and goings. And it does so while still keeping just about everything that is cool and fun about riding a bike in general.'
And if there are still doubters perhaps a former pro rider might convince you of the benefits of e-cargo bikes:
Scotsman Goes for E-bike World Record
From the practical uses of e-bikes to headline grabbing publicity by them. This report details how Scotland's Chris Ramsey will attempt to break the world record for the furthest distance travelled on an electric bike in 12 hours, at Grampian Transport Museum's race track in Alford on Sunday.
Chris runs Plug In Adventures and is perhaps currently best known for rallying a Nissan Leaf electric car in countries such as Azerbaijan and Kazakhstan.
Chris said: 'My adventures and challenges are not publicity stunts – they are aimed at helping the public better understand the capabilities of this technology.'
Keep abreast of the record attempt here.
E-Tech
Self-driving E-bikes in Magdeberg
Recent months have seen the start of trials of self-propelled e-bikes in the German city of Magdeburg.
In the next few weeks, there will be first test drives – the idea would be to have them independently drive to the user at the touch of a button, take them to their destination and then return to the 'depot' or to another passenger.
The scheme is being conducted by University of Magdeburg who have chosen the streets of their own city as a test area.
The university is keen to point out the big challenges involved; "One of the biggest challenges of the project lies in fault-tolerant environmental detection," explains computer scientist Sebastian Zug, referring to the challenges of the bikes negotiating the city's excellent bike lane infrastructure which can features many hazards, from crossing pedestrians to refuse bins left in the way.
Professor Stephan Schmidt enlarged on the technology they hope will iron out these problems; 'They are to be solved via a "relatively wide sensor setup": GPS should be used just like cameras, which detect where the roads are. Radar and laser scanners are designed to detect where obstacles are.'
It's not just an academic exercise though – the idea for the city to have self-driving e-bikes transporting people around – possibly by 2020 at the earliest – has been mooted with the town hall too.
For Schmidt it is a better alternative than the self-driving car option so much in the news; 'We want to create a charming alternative to car traffic. If you look at the big automakers looking at Google then they're driving around town with big motorized vehicles and the bike is… an environmentally friendly alternative for urban transport.'
25 Days of Solar-Powered Flight a Record
As e-bikes are part of a more sustainable transport future so are solar technologies.
As a marker of progress in this field the remarkable looking solar-powered Zephyr S HAPS (High Altitude Pseudo-Satellite) has just logged a maiden flight of over 25 days and an application has been made to establish this as a new world record.
E-bike Biz
Citkar Gets New Investor with Mass Production Goal
Electrive reports that 'Berlin-based startup Citkar has found a new investor that will help kick-off series production of their four-wheeled cargo pedelec. Investor TEC Ventures is active in the clean energy industry and sees the Loadster as a chance to reload urban logistics.'
We have previously reported on Citkar in its original formed aimed at personal mobility, but in April this year the company launched its cargo version, the Loadster, and it seems aiming at the commercial delivery market seems to have secured the news investment.
Most interesting the Citkar aims to give the benefits of a pedelec – you need to pedal in order to be assisted by the Brose motor which assists up to 25 kmh – with some of the benefits of a motor vehicle such as greater carrying capacity (up to 300kg) and weather protection. The firm is also working on a 40kmh speed-pedelec version.
The TEC Ventures investment should enable Citkar to present a 'near-series model' at the IAA this September. Citkar aim to assemble their Loadster in the Brandenburg area of Berlin. Preorders are open online and Citkar wants to begin building their cargo pedelec later in 2018. They have also named VfJ, a workshop employing people with mental or physical challenges, as a new partner.
Giant Success in Europe
Bike Europe reports that 'Thanks to a strong e-bike demand as well as favourable exchange rates, Giant Manufacturing Co. Ltd. saw its net income grow by 31.8 percent in the first half of this year.'
The article also reports that Europe outperformed all other regions in which Giant is active and that Giant's U.S. market performance was flat in the first half of this year – but it saw growing demand for e-bikes.
Bike Europe also reports China-based Giant has recently opened a factory in Hungary, joining Accell and Bosch as a company favouring Eastern European manufacture.
More on Uber
EBR has reported recently on ride-hail giant Uber's recent moves into the e-bike share world with their acquisition of Lime and Jump but this USA Today article gives a bit more background about the whole range of areas the company is looking to invest in and it will be interesting to see if they come up with anything innovative in transport areas such as freight and a 'futuristic Uberair service it hopes to demonstrate in 2020.'
Stay tuned for more e-bike news and reviews and keep on riding.
-Richard
P.S. Don't forget to join the Electric Bike Report community for updates from the electric bike world, plus ebike riding and maintenance tips!
Reader Interactions