Accessory Roundup: HexLox Bolt Security, Zip Tie Locks, Little Bell (Big Sound) [VIDEOS]
Time for a look at more bike accessories that can make your eBike ride more comfortable, convenient, and fun!
In this roundup we have the:
HexLox bolt security system
Z Lok reusable steel zip tie locks
The little Spurcycle Bell with big sound
These accessories have been tested on the Xtracycle 10e Edgerunner electric cargo bike test rig and other bikes in my line up.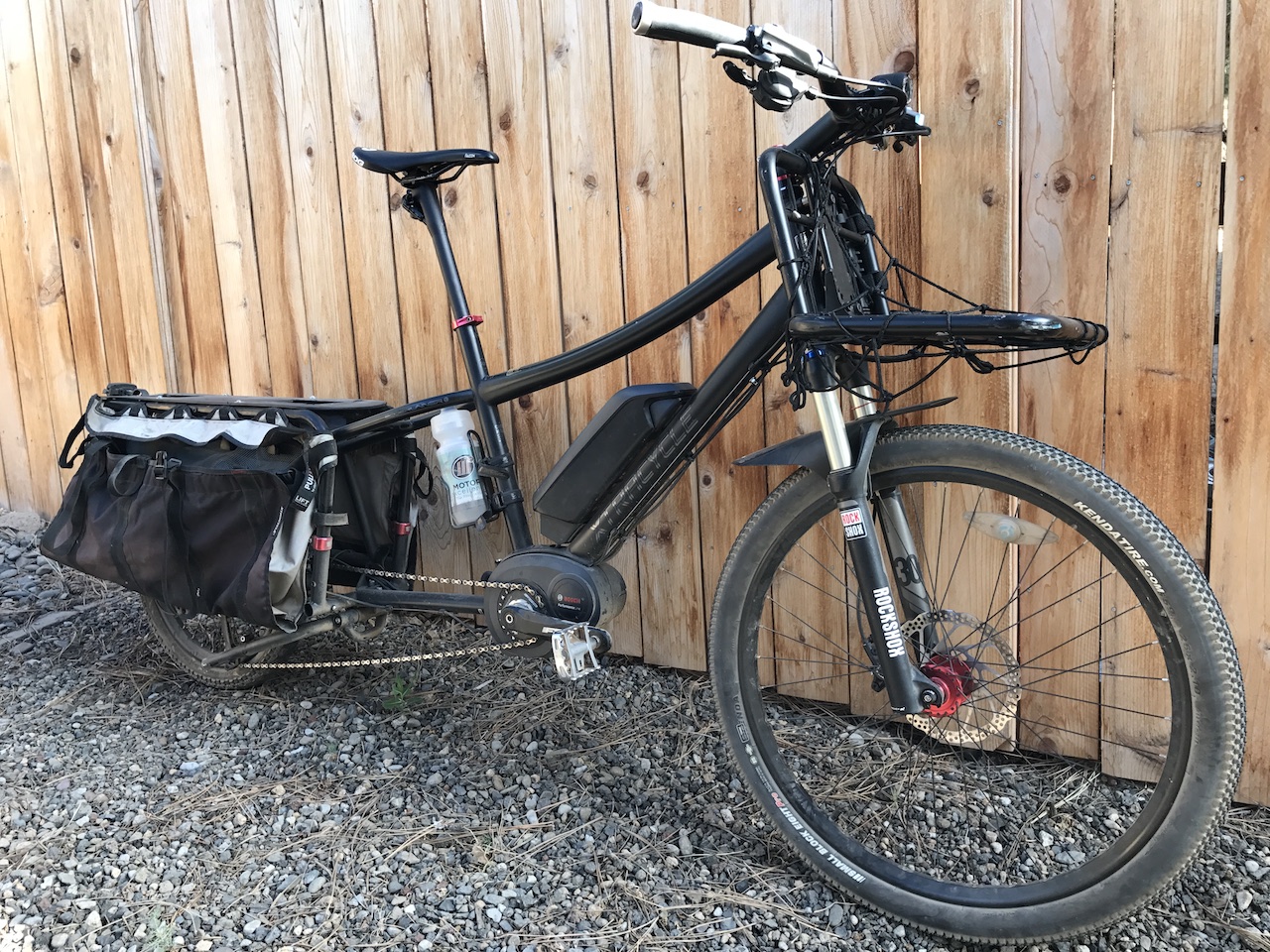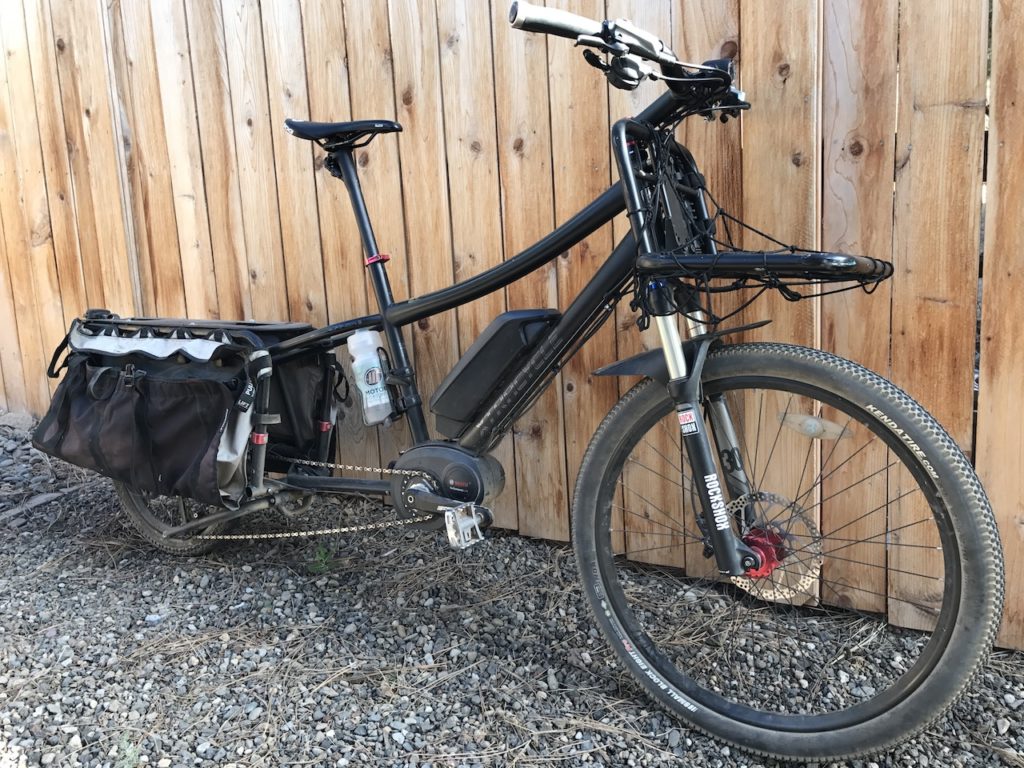 HexLox
Do you ever worry about the parts on your bike being stolen?
Quick release levers on wheels and the seatpost can make it very easy for a thief to quickly get away with important and expensive parts of your bike.
And it doesn't take much more effort for a thief to take your handlebars (display, brake levers, shifters, etc.) and stem if they come prepared with the right tools.
This problem now has a clean and simple solution called HexLox. Checkout the following video for more on this innovative bolt security system:
https://youtu.be/yGHIbEddo-8
Here is a look at HexLox in action.
For the wheels HexLox provides replacement security skewers that replace the quick release skewers on bikes.
HexLox also makes replacements for the axle nuts on solid axle bikes.
In this view the HexLox security skewer for the front wheel has been installed and the HexLox is being installed with the supplied key.
After the HexLox has been installed a quarter turn of the key sets it in place. I am also using the HexLox system on my rear wheel. Good luck thief!
My handlebar is locked down with HexLox in one of the handlebar stem bolts.
The stem is secured with one HexLox in the top cap.
My seatpost is secured with a HexLox in the seatpost clamp bolt. HexLox also sells a binder bolt that can replace a quick release on the seat post clamp.
The HexLox system was very easy to install and use. It is also very easy to remove the HexLox from the bolts.
The smaller HexLox are very easy to loose in clutter so you will want to be careful where you remove them and keep track of them.
If you have your bike worked on by a mechanic you will want to remove them before you have service or provide your mechanic with the key.
I have been using the HexLox system for a few months and so far the parts on my bike have been safe and secure. The security skewers have stayed tight and they provide the same stability as the quick release skewers that they replaced.
The HexLox system provides a lot of peace of mind and it is nice not having to worry about locking up the wheels and seat on my bike.
A whole system is not inexpensive (~$105 for the system on my bike) but the peace of mind out weighs the price. And if one of those parts (wheel, seatpost & seat, handlebar, etc.) was stolen from my bike it would be close to, if not more than, the HexLox system price.
Price: HexLox starts at $14+ and they offer packs that can cover all the important bolts on your bike.
Z Lok Zip Tie Locks
Zip ties have long been a great way to secure cable housing and other items to a bike. What if there was a reusable zip tie that also provided some security? Well there is such a thing, introducing the Z Lok from Hiplok.
The Z Lok's are reusable zip ties with a double sided ratchet design, reinforced steel core, and universal release key.
Here is a video to give you an idea of what Z Lok's can be used for:
They can be used for securing:
A bike for quick errands
Wheels to a car bike rack
Bags
Helmet
Skis/snowboard
Stroller
Luggage
And much more!
And here is a video to give you a closer look at how they work:
Z Lok's are definitely not a long term lock for your bike, but for a quick errand it can work well.
Here are some pics of the Z Lok's in action.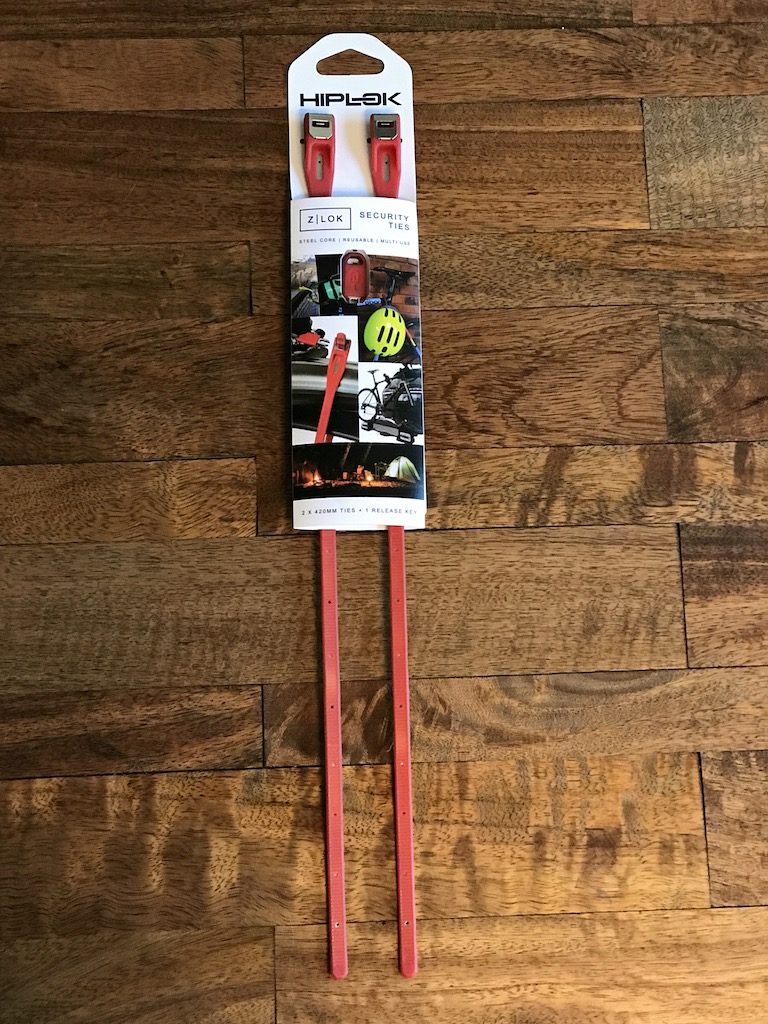 The Z Lok's come in a pack of 2 along with the key. They weigh 20 grams a piece which makes them easy to carry in a bag or backpack.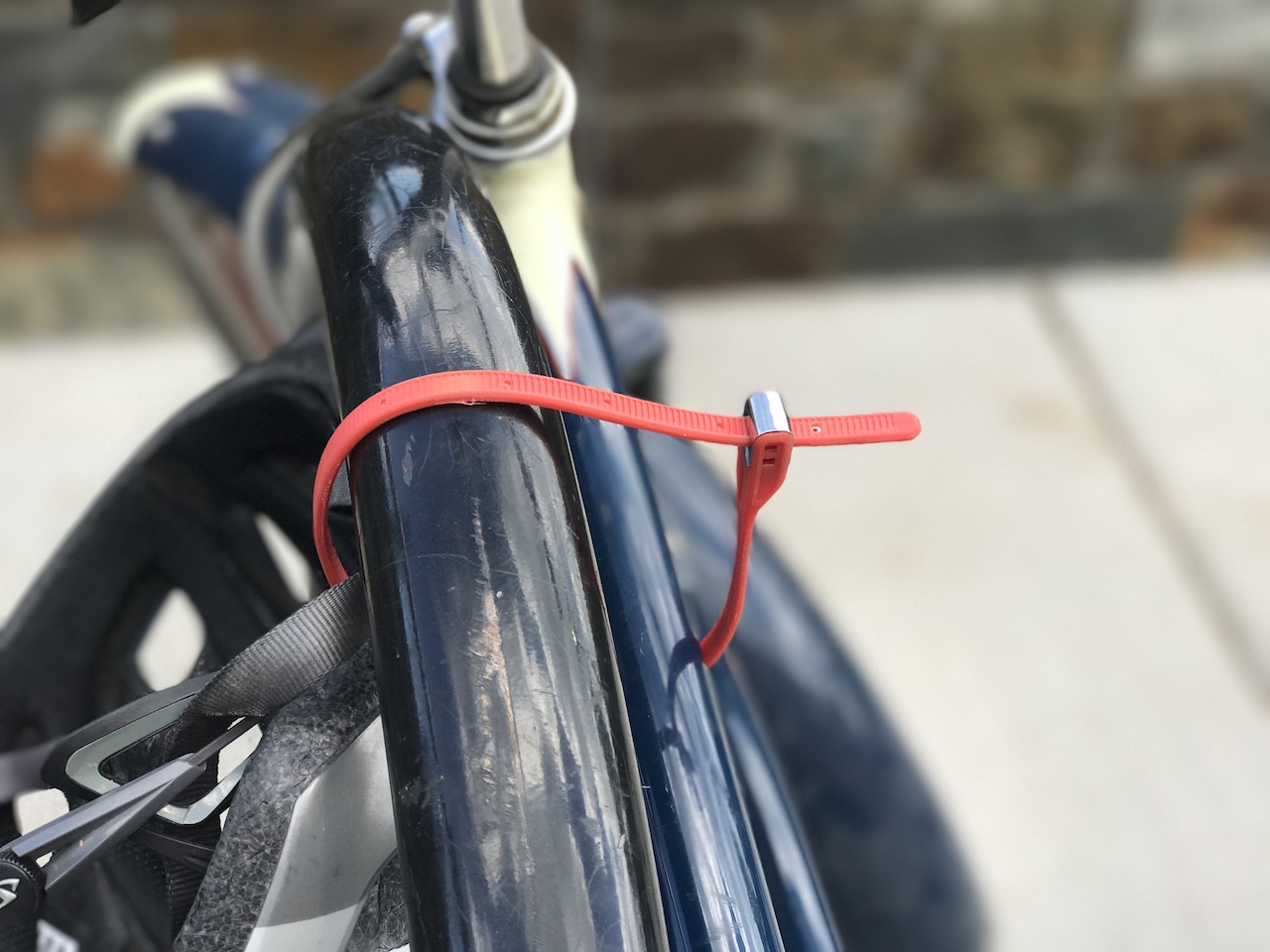 The Z Lok is very handy for quick errands in the store to lock up the frame and helmet. Each Z Lock has a 40cm (15.75 inches) of locking length.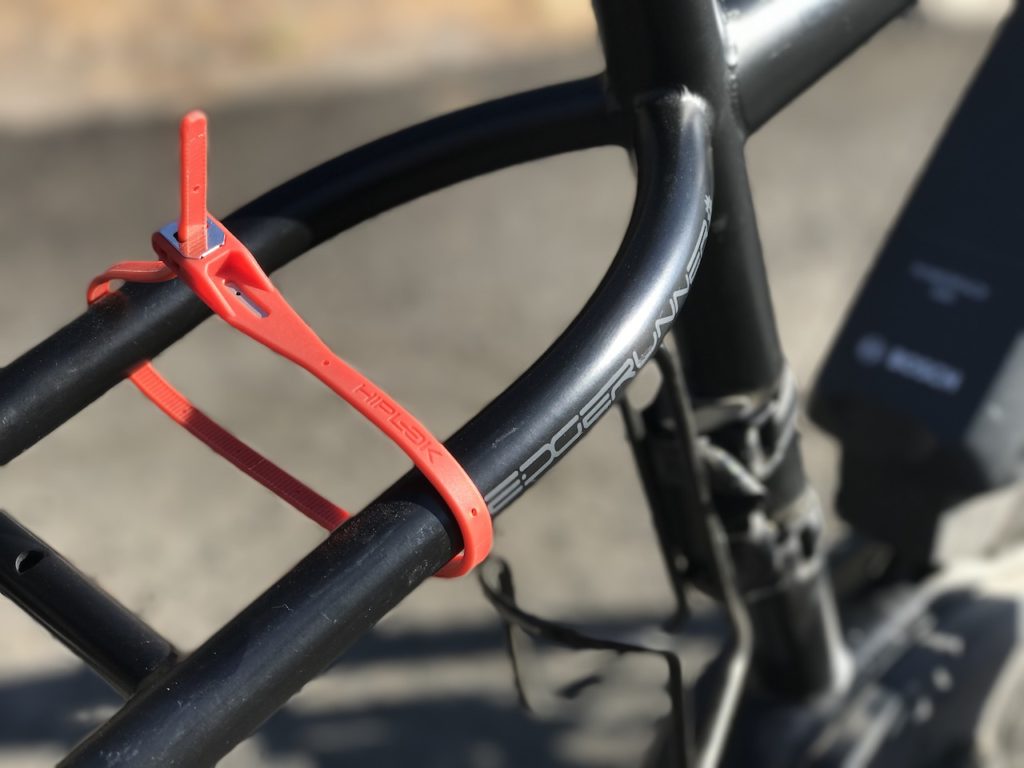 I have been carrying them in my backpack or looping them around the frame of my bike so that they can be used quickly.
Overall I like having these locks for my bike for quick errands and they are also useful to have in my backpack for locking other gear. They are very light and compact and provide enough of a deterrent for short periods of time away from my bike or other gear.
Price: They are available for $19.99 on Amazon.
Hiplok has a bunch of other bike security products that include a wide variety of locks and their new Airlok is a wall mounted bike hanger with solid security. Here is the Airlok video:
Spurcycle Bell with Big Sound
Bike bells come in all shapes, sizes, and colors to fit your style.
If you like high quality gear that is built in the USA then the Spurcycle Bell is mostly likely the bell for you.
It has been engineered to ring 3x longer than other bells and it is constructed with brass and stainless steel.
Here is a closer look at this bell that is small in size and weight (45 grams) but BIG in sound!
Spurcycle is so confident in the quality of their bell that it is guaranteed for life!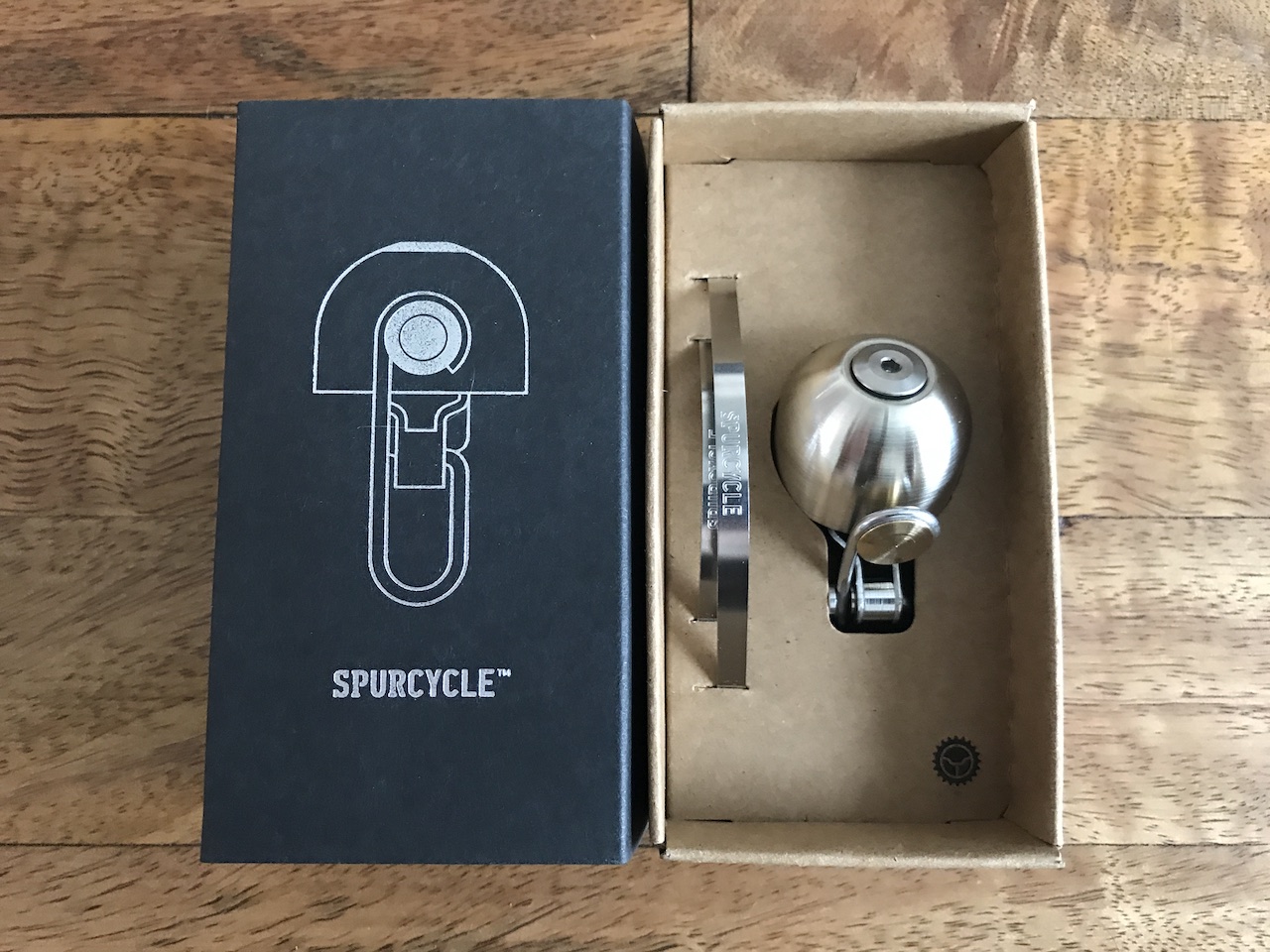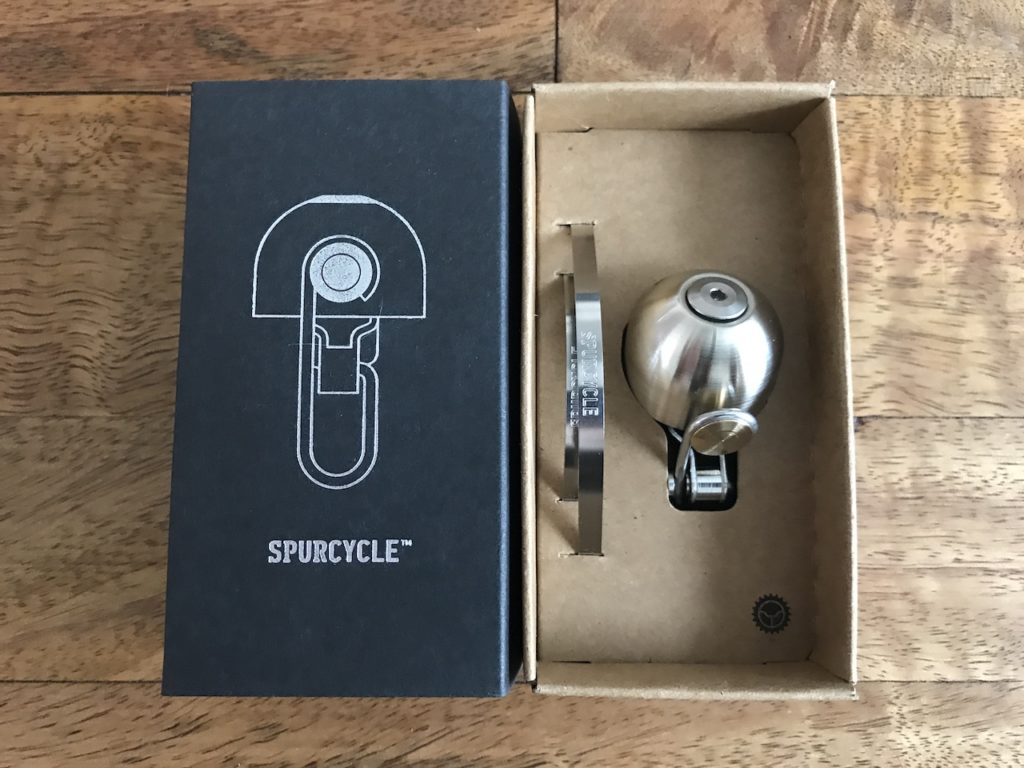 Like the bell itself, the packaging is high quality and has a clean look. There are 2 attachment bands that come with the bell so that it can fit any handlebar size from 22.2 to 31.8 mm in diameter.
Here is the way to install the Spurcycle Bell:
The Spurcycle Bell is small in size and doesn't clutter the handlebar area. It has a classic look that goes well with most bikes. I choose the vertical position but as you can see in the picture below you can vary the angle to be completely horizontal if you want.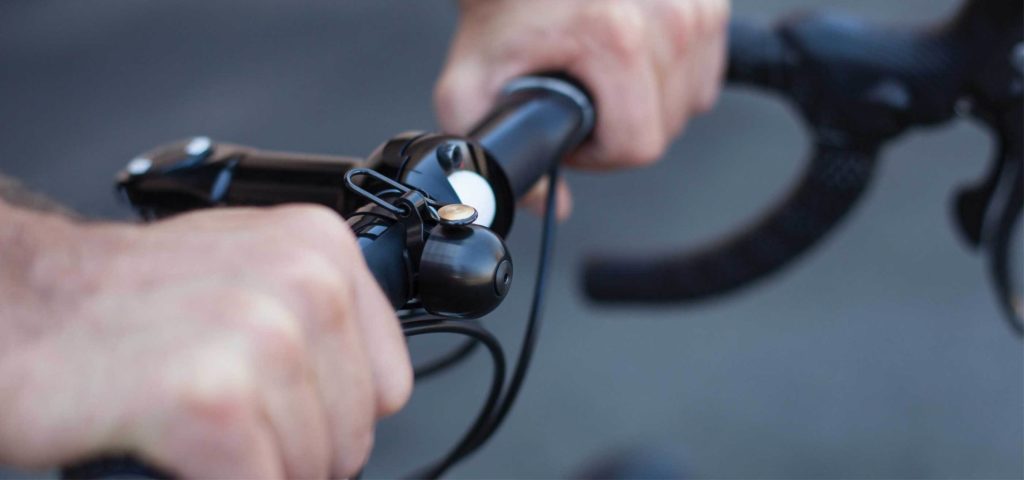 I have been using the bell with the raw finish. Spurcycle also makes the bell in black with a diamond like carbon coating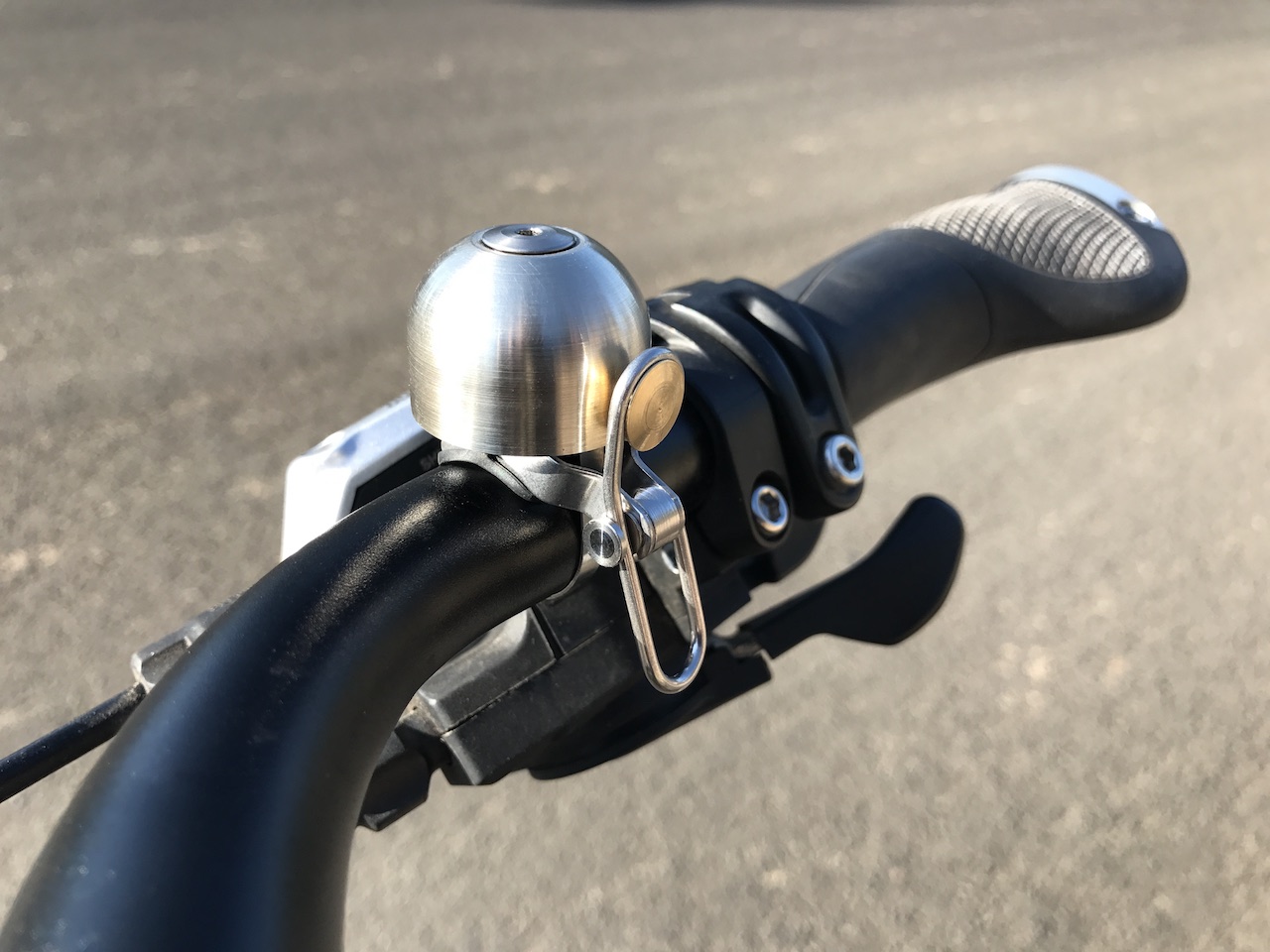 Well they were right about it having a lot of ring! The high pitched ring gets the attention of those around you and you will probably only need to ring it once.
It is hard to find products that are guaranteed for life these days and there is something very reassuring about that. The Spurcycle Bell is not cheap at $49 but you won't have to buy another bell in your lifetime! Unless you need another one for your other bike(s)…….
Price: $49.00 at Spurcycle.
Stay tuned for more e-bike news & reviews and thanks for reading!
-Pete
Review Note: All of these products were given to electricbikereport.com with no requirement for return.
P.S. Don't forget to join the Electric Bike Report community for updates from the electric bike world, plus ebike riding and maintenance tips.
Reader Interactions