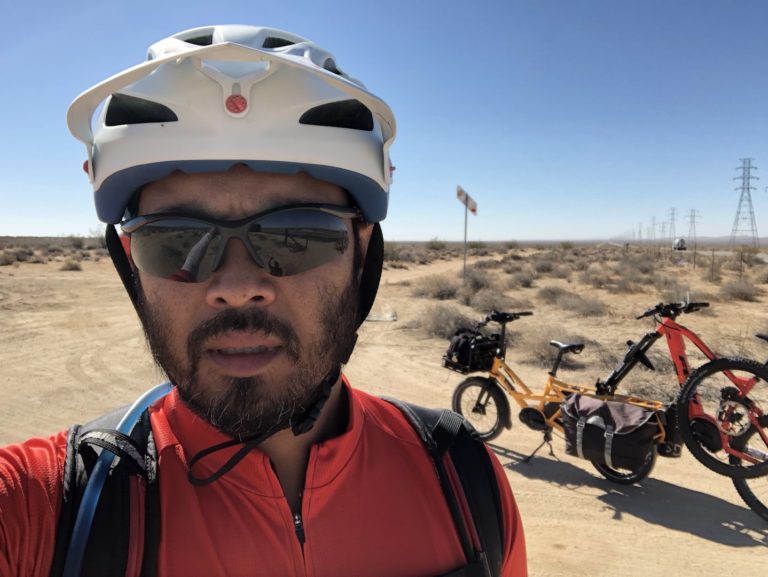 In this continuing coverage of the 2019 eBikes from Interbike we have the latest and greatest from Benno, Brose, Favaloro, KHS, & a 500+ Mile eAdventure!
Benno shows off the tech & accessory updates to their Boost E cargo bike along with an eCamping set up! Also included is the new Scout eCommuter and updates to the eJoy cruiser.
Brose introduces a new lighter and smaller S Mag mid drive motor that is about 1 pound lighter than their previous motor!
Favaloro is a custom bicycle company from Italy and they are offering custom eRoad bikes that fit your ride style and specifications.
KHS is now jumping into the eBike scene with a full suspension eMTB with Shimano E8000, an eFat tire bike, and 2 eCommuters. Plus they will be rolling out more models soon.
Brian Sarmiento from Bosch recently rode over 500 miles with a Tern GSD Cargo bike pulling a Fuji full suspension eMTB. He rode from Bosch HQ in Irvine, CA to Lake Tahoe for an eMTB race and then down to Reno for Interbike!
Also, make sure you see the videos with the latest eBikes from Bosch, BULLS, iGO, Raleigh, Stromer, & Yuba.
And videos from Fantic, Haro, Haibike, Magnum, Rayvolt, & Tern.
And videos from Bafang, Hase, Riese & Muller, Univega, & Yamaha.
Enjoy! [Read more…] about VIDEOS of 2019 eBikes: Benno, Brose, Favaloro, KHS, & 500+ Mile eAdventure!