eBike News: New Bikes, eMTB Racing, IMBA & eMTBs, Sacramento eBike Share, Super Cargo Trailer [VIDEOS]
In this week's eBike news roundup:
Powerful Mid Drive from Momentum Electric
Swytch Kit with Handlebar Mounted Battery
eMTB Racing Results from Bosch/Troy Lee Boogaloo
Brian Lopes' Thoughts on eMountain Bikes
Sacramento eBike Sharing Program
Costa Mesa, CA Electric Bike Expo
IMBA's New Position on eMTBs
Super Cargo Trailer
And Much More!
New eBikes & eBike Systems
Momentum Electric's VIT-S Ultimate City Bike
This exciting looking city pedelec from Momentum Electric has launched on Kickstarter. The VIT-S claims to be "the first bike in the world to use the new powerful Nidec motor, the most powerful 25km/h pedelec motor in the world."
As well as the intriguing sounding motor there are also some great-looking features you would want on a high-performance, but low maintenance city bike, namely Nuvinci seamless gear shifting, Gates carbon belt drive, carbon forks, auto-LED lights and hydraulic disk brakes.
There's also the option of intriguing looking suspension handlebars. Claimed weight looks impressive too – 2.5kg for the motor itself and 20.9kg for the complete bike.
Early bird offers start at €2199.
Here's the VIT-S in action:
Here's some company background and more details on the VIT-S:
https://www.youtube.com/watch?time_continue=126&v=gNUIKbiCges
Swytch Kits & eBikes Launch on IndieGoGo
IndieGOGO features Swytch that claims to be "the world's lightest, most affordable e-bike" – well in fact, there's a choice of kit, complete e-bike or kickscooter.
But with Early Bird kits on offer starting at US$299 it certainly is affordable. That option gets you a 250W rated motor in any wheel size plus the handlebar mounted battery pack, pedal motion sensor and leads and controls needed to convert your bike into an e-bike.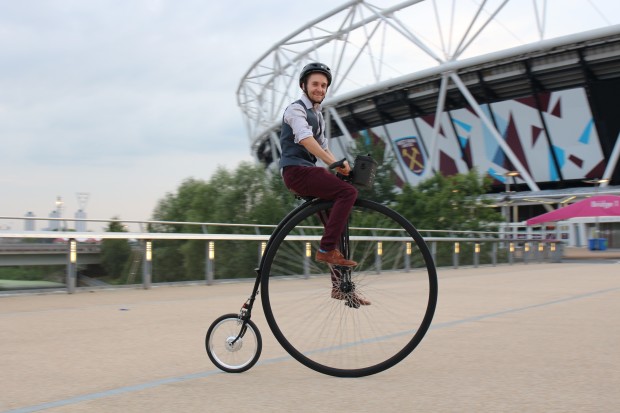 There are even bamboo e-bike and e-Pennyfarthing kits on offer!
The hub motor has a claimed weight of 1.5 kg and claimed kit weights vary from 3.9-6 kg and come in Euro and US specs.
Get Inspired
Costa Mesa, CA Electric Bike Expo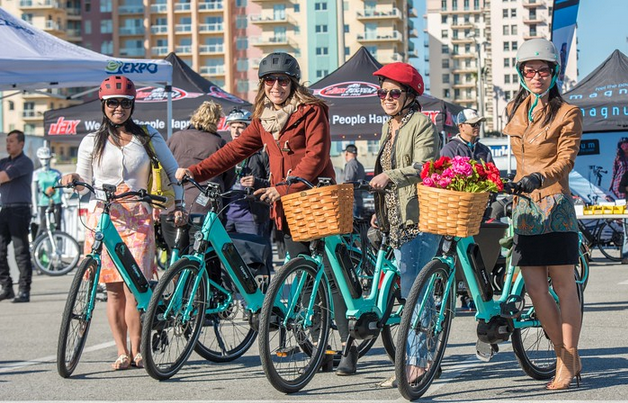 The Costa Mesa Electric Bike Expo is on December 1-3 at the Orange County Fair and Event Center – more details from Electric Bike Report here.
Boogaloo Race Recap
We've received this summary of the Nov 4th eMTB race event that took place in the foothills of the Palomar mountains between San Diego and L.A. featuring Class 1 pedal-assist eMTB racing (pedal assist with 20mph cut off).
'This 2nd leg of the 2017 Boogaloo featured long twisty climbs, hair-pin singletrack downhills, pump track style table-tops, and rhythm sections for some fun air time. This hybrid cross-country/enduro style course (three minutes per lap) was a big change from the short & tight BMX-style course of the Mammoth Boogaloo, and allowed racers to put their endurance, handling skills, and pedal assisted electric drives even more to the test. Both races sold out, with over 60 athletes from Hollywood to San Diego competing for the $2000 cash purse, power tools, and Boogalicous glory.'
Bulls, Haibike, Raleigh Electric, and Specialized were there offering demos for racers to try out the various bikes and try out systems from Bosch, Brose, and Yamaha.
Mountain bike legend, Brian Lopes, was at race and he shares his thoughts on electric mountain bikes.
The 2018 Boogaloo Series locations have not yet been announced, but current plans are to double in size and scope to four locations and venture beyond California. Stay tuned for more info at www.tldboschboogaloo.com
Bike Accessories
Europallet Trailer
This is neat looking idea for moving Europallets – a standard size pallet on which many millions of tonnes of goods are moved the world over.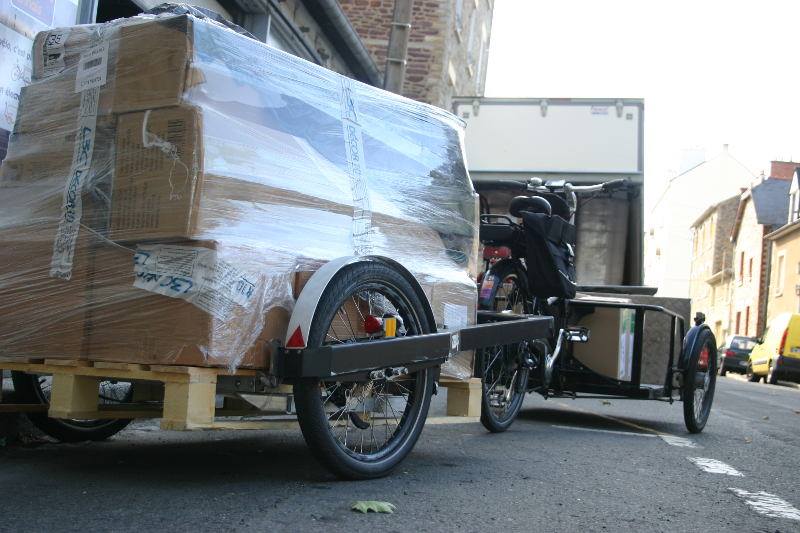 The video below shows how easy loading and unloading of pallets looks and 'last mile' delivery of pallets across cities with BicyLift and an e-cargo bike looks to hold great potential for removing polluting and space hogging delivery vans from city centers.
See here for more detail on Fleximodal, the French company behind it.
ABUS Pedelec+ Helmet
With more and more e-bike accessories starting the hit the shelves it seemed timely for us to post this review of ABUS's e-bike specific Pedelec+ helmet with built in rain cover and rear LED light.
Infrastructure & Trail News
California's Capital Gets eBike Sharing
An exciting looking e-bike share scheme will launch May 2018 in the city of Sacramento reports local media The Bee. With 900 bikes hiring for $2 per half hour it is getting significant financial support from City Hall but is aimed to be run as a self-sustaining for-profit scheme by Social Bikes.
IMBA Softens eMTB Trail Stance
Bicycling Magazine reports "The International Mountain Bicycling Association (IMBA) updated its position on e-mountain bikes last week, indicating that the sport's largest advocacy group will now support e-bike access to certain trails." It's described as a "small but important change" and it's to be hoped that it will help open up more trails to responsible e-mtb riders.
E-Cargo Delivery Service for London Borough
London Borough Waltham Forest's new council-backed zero emissions delivery service (ZED) launched on 28 September reports the UK's Guardian.
"Using local cycle instructors and others the scheme delivered, on average, 43 parcels a day from businesses to residents. Now, Cambridge-based delivery company Outspoken Delivery has two years to turn a profit with it. Until then, a £400,000 grant from the mayor of London's Air Quality Fund is helping it get off the ground" the Guardian reports.
The success of the scheme sounds to hinge on getting enough customers to sign up to the delivery service's service!
Smart Self-Healing Roads and Cycle Lanes?
This is an idea that seems to have been around a while but is still under development on various forms. Researchers in various parts of the world are looking at time and money saving quick-fix ways to cure what all cyclists hate; potholes.
This version looks to use iron additives to make the road quickly repairable under magnetism:
Whilst this one uses oil additives and heat:
E-Bike Biz
Ed Rae Now US Agent for Urban Arrow
This article from Bike Portland (scroll down the page to find it) informs us that Ed Rae is now the agent for Dutch e-cargo bike specialist Urban Arrow. There's good quote on what Rae sees as the huge potential for e-cargo bikes too:
'"The growth we all want and need isn't going to come from yet another wheel size or shock design for off road, nor from another added cog or further 50 gram reduction in road bikes….for bike retailing to survive the industry must bring into stores some of the 90 percent of people who never darken the door of bike shops."
Here is a look at Urban Arrow electric cargo bikes:
UK E-bikes Booming
This report from the north-east of the UK backs up reports of a national picture where e-bike sales are growing. National chains like Halfords are expanding the number of shops e-bikes are available in and the local dealer quoted here says he has a waiting list for some e-bike models.
This is against national import statistics recently summarised by the UK's Bicycle Association that show a steep decline in imports of non-powered bikes and that e-bikes now make up around 11% by value of bike imports.
Cube Reports Huge Growth in E-bike Output
Cycling Industry News reports that German-based Cube's output of 2018 e-bikes is likely to reach a staggering 200,000.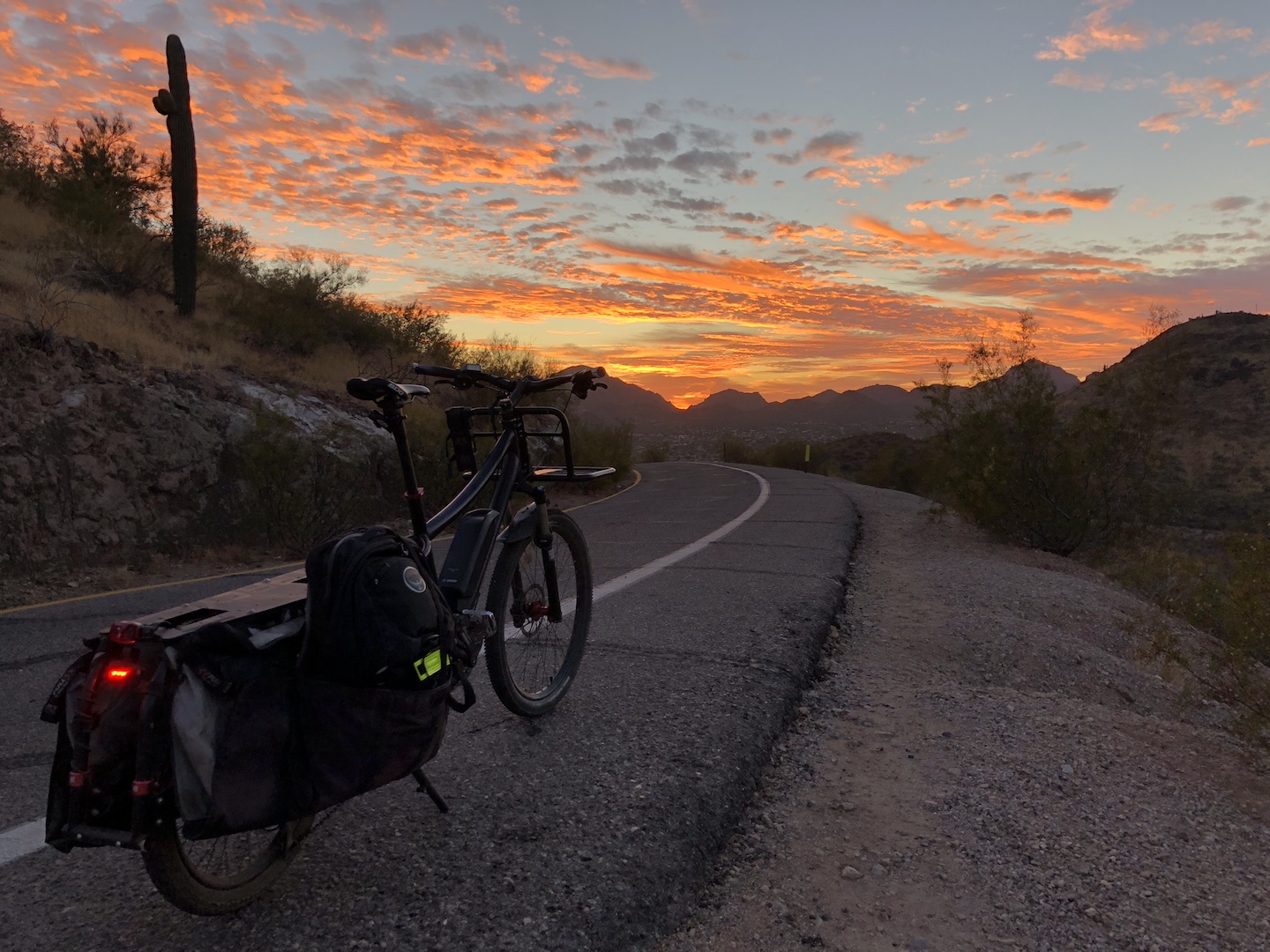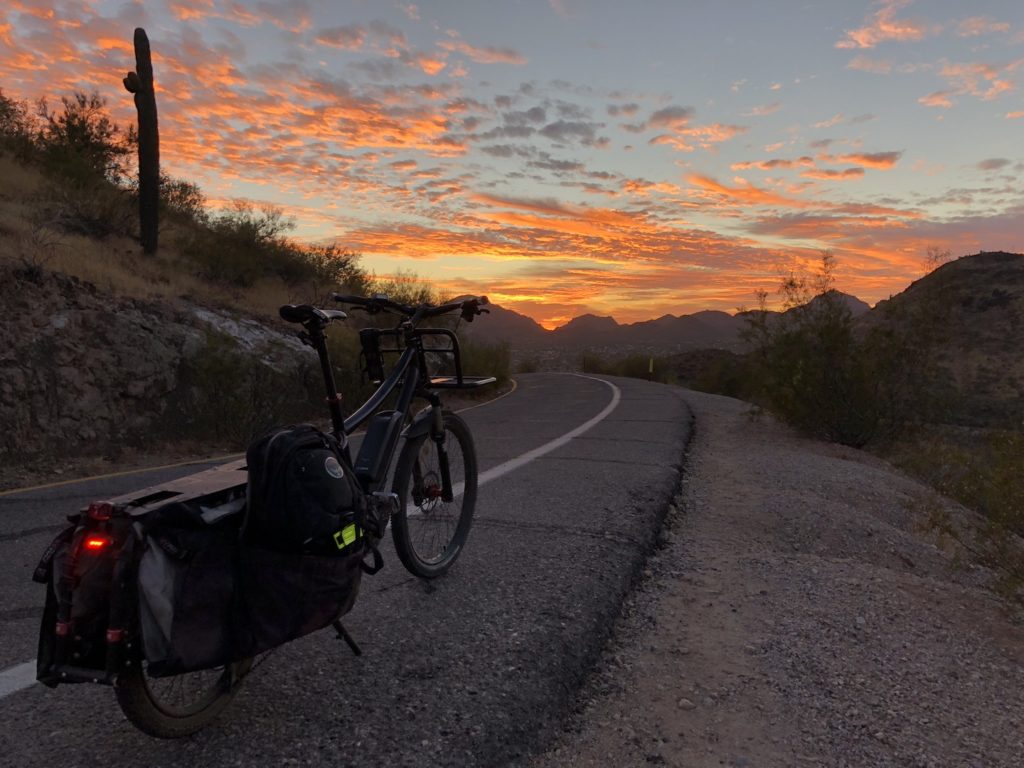 Enjoy your next ride and stay tuned for more e-bike news & reviews!
Thanks for reading.
-Richard
P.S. Don't forget to join the Electric Bike Report community for updates from the electric bike world, plus ebike riding and maintenance tips.
Reader Interactions