eBike News: New eBikes, eBike Expos, eMTB Racing, Trips, Demos, & More! [VIDEOS]
In this week's eBike news roundup:
Junto eBikes
Eazy Drive Friction Drive
eMountain Bike Racing & Demos in Southern California
Shimano eMTB Vacation through the Alps
Electric Bike Expos in Philadelphia & Costa Mesa, CA
Ride & Range Tests for GoCycle GS & Evelo Galaxy TT
Blinkers Cycling Indicators
eBike Share in Washington DC & Stockholm
And much more!
New eBikes & Drive Systems
Junto E-bikes
Philadelphia-based Junto has launched their hub-motor e-bike.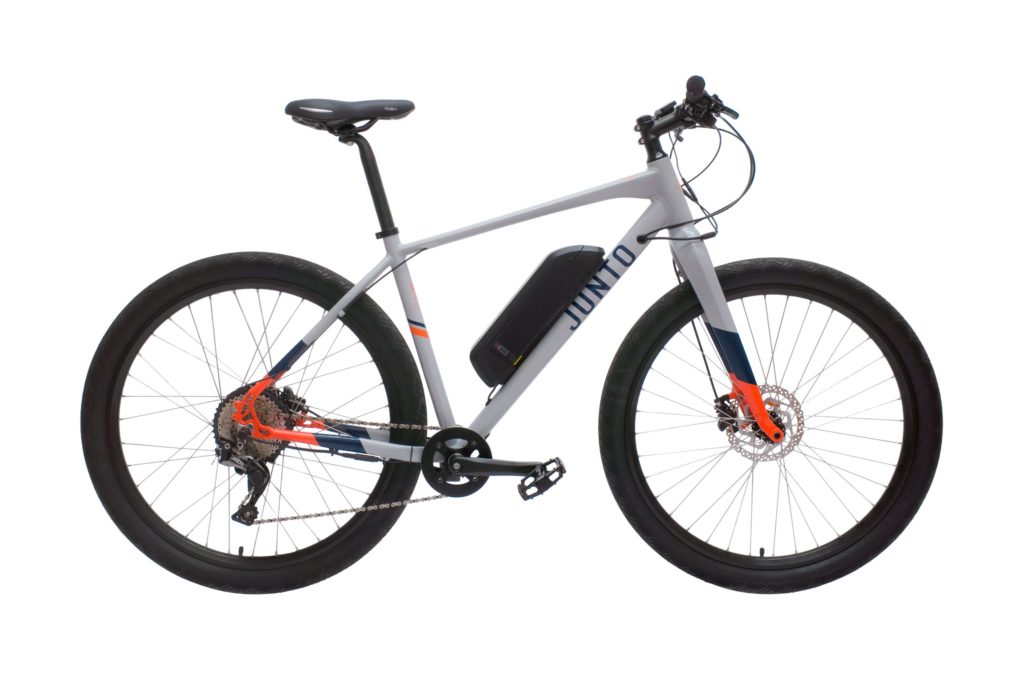 It's a US spec model (ie pedal assist up to 20mph) with a 556Wh battery and a claimed weight of around 48lbs / 21kg. Retail price is US$2,222 with lights, fenders and a front rack and roll top bag as optional extras.
Eazy Bike's Friction Drive
The friction drive e-bike (and in this case an e-bike kit) is an idea that comes around every so often.
Eazy Bike's retrofit motor and battery drives onto the bottom of the rear wheel. Its US$ 159 price tag no doubt has helped to raise some US$81,000 in the campaign, more than twice it's original target.
Whilst friction drives are an attractive and simple idea, a good design must somehow overcome the main issue of potential slippage in the wet. It comes in US and EU compliant versions.
https://vimeo.com/236913823
Elsewhere on EBR
Gocycle GS Part 2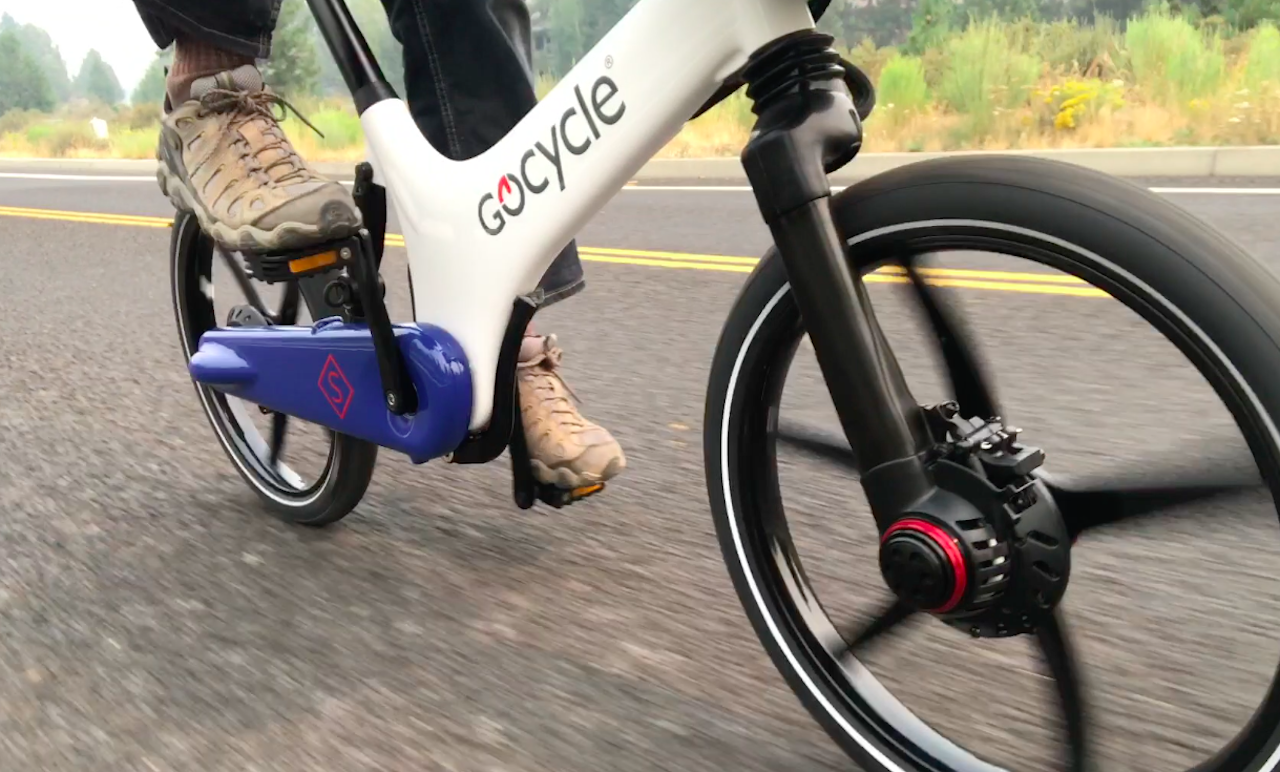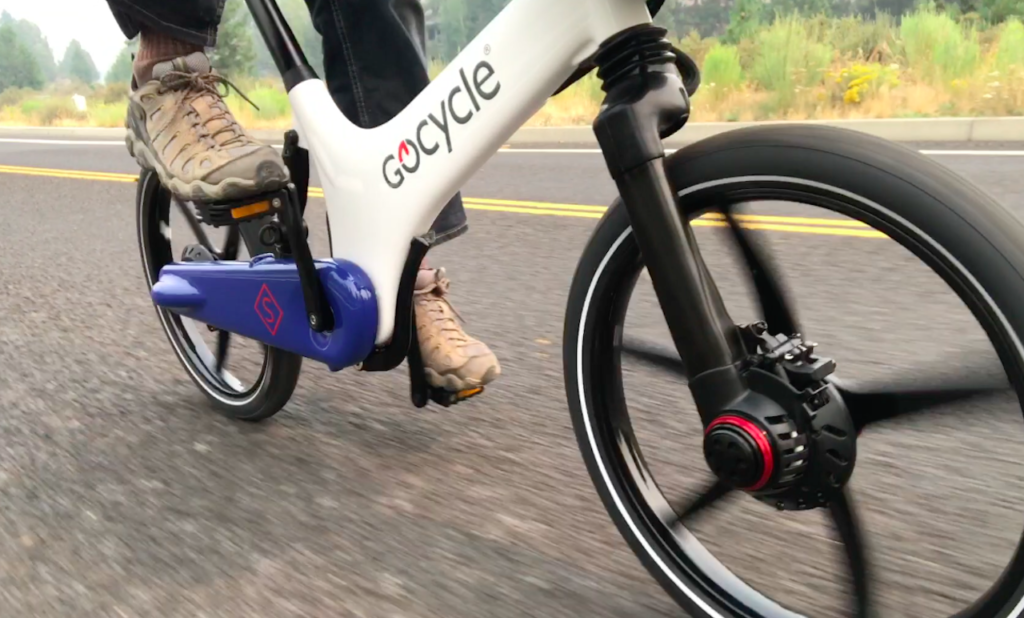 Here's the second and final part of our review of the GoCycle GS. What's our conclusion?
'After putting the Gocycle GS to the ride test it has proven to be much like other innovative Gocycles, yet at a more economical price of $2,799 (on sale for $2,499 in October).'
Evelo Galaxy TT Part 2
There's the final installment too of this review of a high-tech comfort cruiser from Evelo.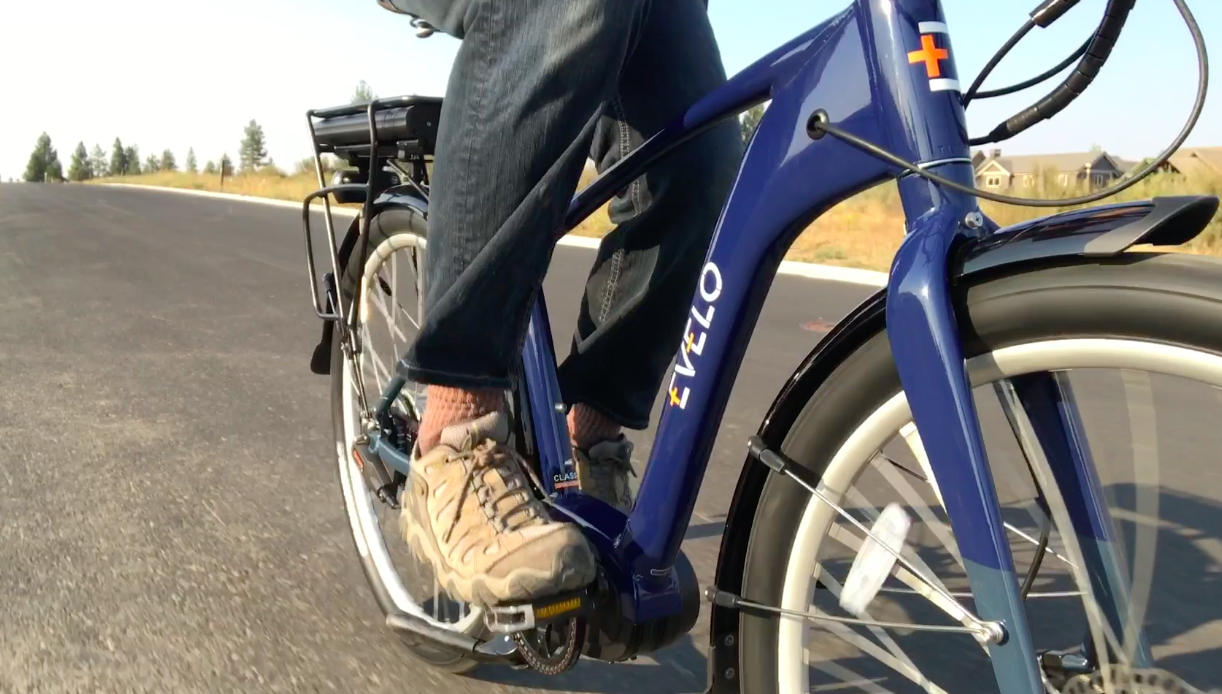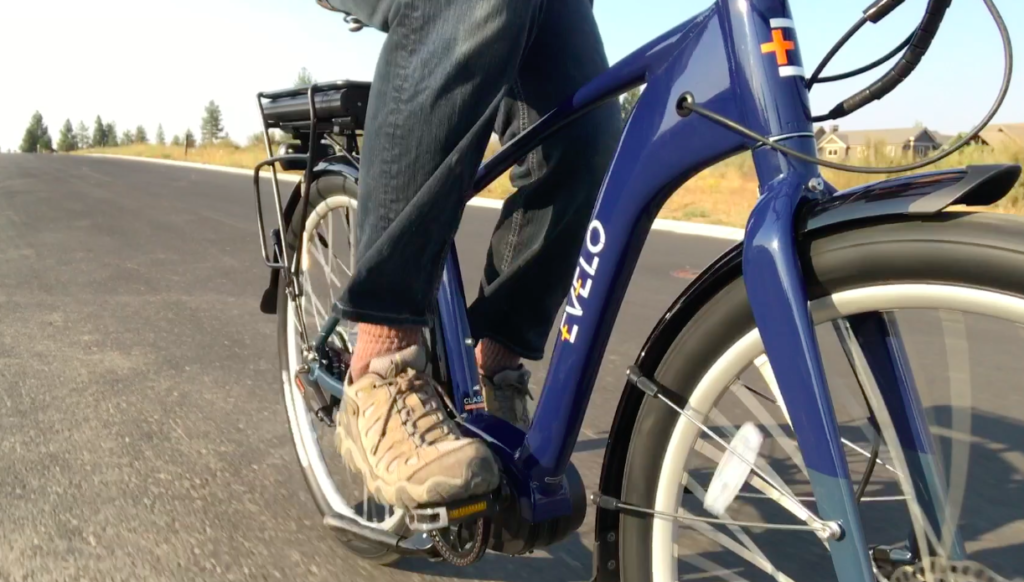 Highlights include the automatic shifting NuVinci Harmony system, new Bafang Max mid drive and a Gates Carbon belt. The Galaxy starts at $3,499 for the Premium model and $3,899 for the Fully Loaded model.
Get Inspired
Electric Bike Expos in Philly & Costa Mesa, CA
The Electric Bike Expo series keeps rolling in 2017. It is your chance to test ride a bunch of the latest eBikes all in one place. The Expo events are free and open to the public.
In November the Electric Bike Expo will be in Philadelphia at the Philadelphia Bike Expo Nov 4 & 5 at the Pennsylvania Convention Center. This will be an indoor track that wraps around the expo area.
In December the eBike Expo will be in Costa Mesa, CA at the Orange County Fair & Event Center on December 1, 2, & 3.
Here is a video to give you an idea of what an Electric Bike Expo is like:
Boogaloo E-mtb Race Heads to Southern California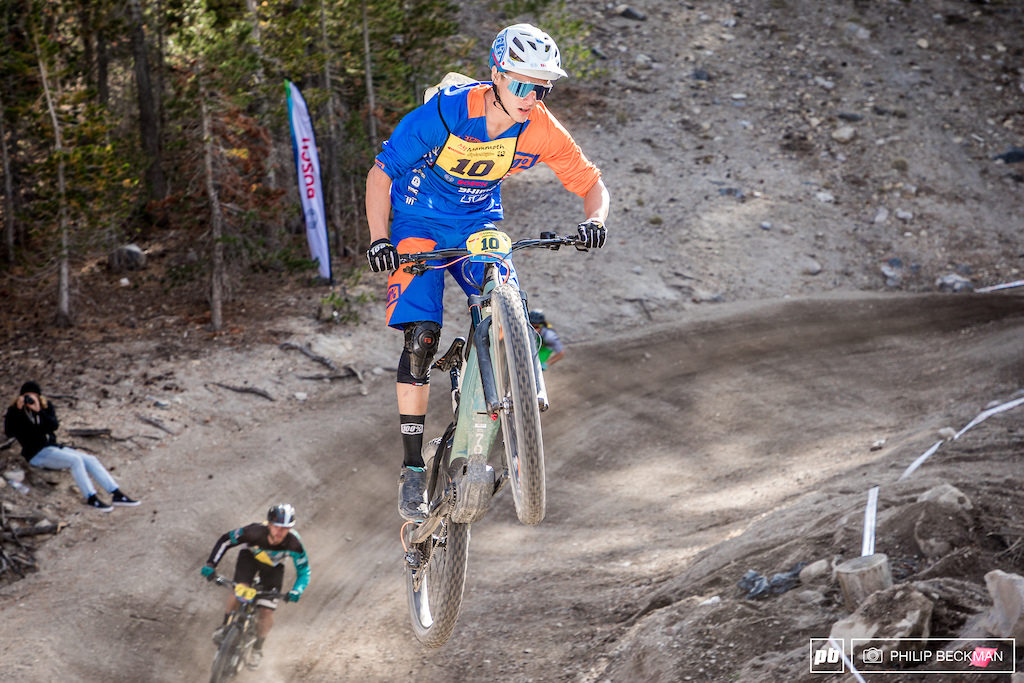 The very successful BOOGALOO Class 1 pedal-assist mountain bikes (eMTB) race and demo event from Troy Lee Designs and Bosch eBike Systems, is now heading to Southern California after a sold-out race at the Kamikaze Bike Games in Mammoth. Check out this video from Troy Lee Designs recapping the race at Mammoth:
https://youtu.be/VeGFRJ92Irg
As well as the video produced by Transworld Motocross.
The So Cal race will be held Saturday November 4th on a course specifically designed for eMTB racers. 'Expect near-vertical ascents, killer drops, obstacles, berms, and more that will take you and your eMTB to the limits of what you thought possible on two wheels' say the organisers. Register here.
Shimano eMountain Bike Experience
https://youtu.be/9_h0MrvZ_xE
Organised by the manufacturers of the very popular E-8000 e-mtb motor system, the Shimano E-Mountain Bike Experience is a chance to sample some of the best riding in the Alps and to get info and tips direct from Shimano themselves.
Registration is just open for the second installment of the Shimano E-mountain Bike Experience. It runs May 29 to June 2, 2018, passing through the most beautiful trails of South Tyrol from Naturns in the Vinschgau Valley to Sexten and you get a chance to use the latest Shimano-powered e-mtbs.
ExtraEnergy Looking for Test Riders
In or around Tanna in eastern Germany between 26th October and 9th November? Fancy testing some of the latest pedelecs? Highly regarded testing organisation ExtraEnergy have put out a call for riders to participate and accommodation is provided. The application form can be found here and here's a link to a similar testing session from earlier in the year.
UK Students' E-bike Comp
Mid-Sussex, UK – Haywards Heath has just seen the launch of the STEM Challenge – a competition in Mid Sussex to inspire the next generation of budding engineers. Year 9 students from Warden Park Secondary Academy, Oathall Community College and St Paul's Catholic College will be provided with an ordinary bicycle and a brief to build an electric bike using a component kit.
Cycling Accessories
Blinkers
Another idea that often surfaces, indicator lights for bikes, is behind Blinkers.
The Swiss start up has designed what look to be very practical front and rear lights, featuring not only indicators but brake lighting and a 'laser protection zone' to indicate the bike's safety space on the road to other motorised road users. Launch is slated for November this year and we hope to bring you a test report soon but in the meantime the various options are available with pre-launch discounts here.
Electrification and Smart Connectivity 'The Next Big Thing' for Accessories?
This Bike Europe report from Taichung Bike Week in Taiwan states that 'electrification of bicycles is opening new frontiers' and that 'it's firmly established as THE main trend now starting to also dominate the P&A sector' (that's parts and accessories to you and me).
So, expect helmets you can make telephone calls with or listen to music on and locks that can be controlled by your smartphone….and much more besides.
The article also makes some very bold predictions for the continued growth of e-bikes.
Cycle Storage
Lift N Store
Got so many e-bikes you don't know what to do with them? Lift N Store is an innovative looking storage system and the name says it all. The video below shows a relatively small scale installation of the system whilst the link here shows its full commercial potential.
eBike Share
Washington DC's Bike Share Goes Dockless and Electric
'The nation's capital has become a test bed for the next-generation bike-sharing program, in which riders can find a bike to rent using an app and have it powered by an electric motor' reports GovTech website.
Dockless bike share schemes are popping up all over cities in Europe and the US, and as this HuffPost article reveals, venture capital funding means dockless bikes have more than US$ 1 billion behind them.
Bring Your Own Battery in Stockholm
Treehugger reports that Sweden's capital Stockholm has just launched an electric bike hire scheme that features a novel 'bring your own battery' aspect. The City Bike public hire scheme will be upgraded next year to a fleet of 5000 e-bikes. It will be interesting to see if, as predicted, with the ability to hire an e-bike at many locations and the increased distance and speed the e-bikes bring, a huge jump in usage will occur.
Stay tuned for more e-bike news & reviews and thanks for reading!
-Richard
P.S. Don't forget to join the Electric Bike Report community for updates from the electric bike world, plus ebike riding and maintenance tips.
Reader Interactions