eBike News: 2019 BULLS, Pegasus, eTrikes, eBike Tour/Racing, Seattle Ride, & More! [VIDEOS]
In this week's eBike news roundup:
2019 BULLS eBikes
PEGASUS to Hit the US Market
eTrikes from Japan & Australia
Seattle's World Record eBike Group Ride Attempt
eBike Touring with an eMTB Race
The Latest on London's Cycling Infrastructure
eBike Funding News from the UK
And Much More!
New E-bikes and E-bike Products
New Bulls 2019 eBikes Unveiled
BULLS has just announced that they will launch 14 new models across four lines, including what they describe as 'the most cutting-edge eMTB on the market' the E-CORE EVO EN Di 2 27.5+. With 180mm Fox front and rear suspension, a Shimano e8000 motor as well as the 750W Twincore battery technology this looks a highly capable machine.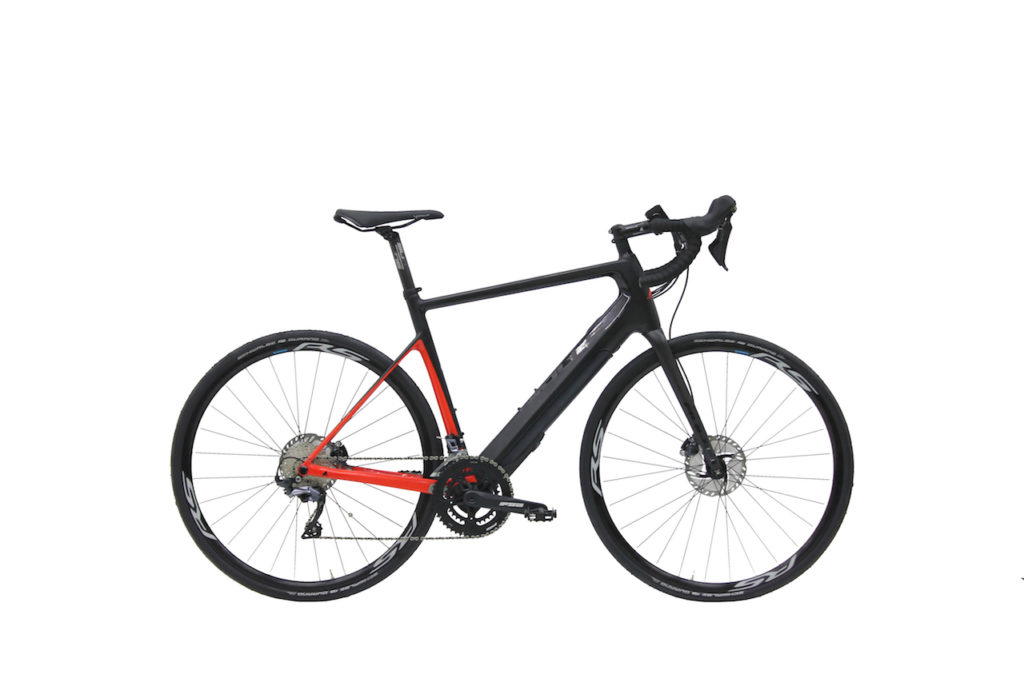 The ALPINE HAWK EVO is a concept model featuring the FAZUA drivetrain system, the first time it has featured on BULLS e-bikes. The integrated eBike system consists of a motor, battery, and display that was entirely developed in Munich.
It is described as 'the most compact and seamless system in the eBike market. As one of the lightest eBike systems on the market, commuters will enjoy flawless integration and zero resistance after hitting max assistance speeds, which will make the ALPINE HAWK EVO the ideal eRoad bike.'
BULLS are clearly proud of the 2019 range of new technologies that will appear on their e-bikes. Included are the Brose Drive S Mag motor (15 percent smaller and 1.1 pounds lighter than the current Drive S motor), the Supercore Battery (30 percent more range than its 2018 counterpart) and the new Twin-Core Battery technology (two semi-integrated batteries).
Additional new technologies include Shimano Nexus Inter-5E, Compact Sport Interface, BOSCH KIOX, Gates Belt Drive, and Monkey Link compatibility. Furthermore, Bosch Powertube will now be equipped on more models than ever before, including the best-selling CROSS LITE EVO.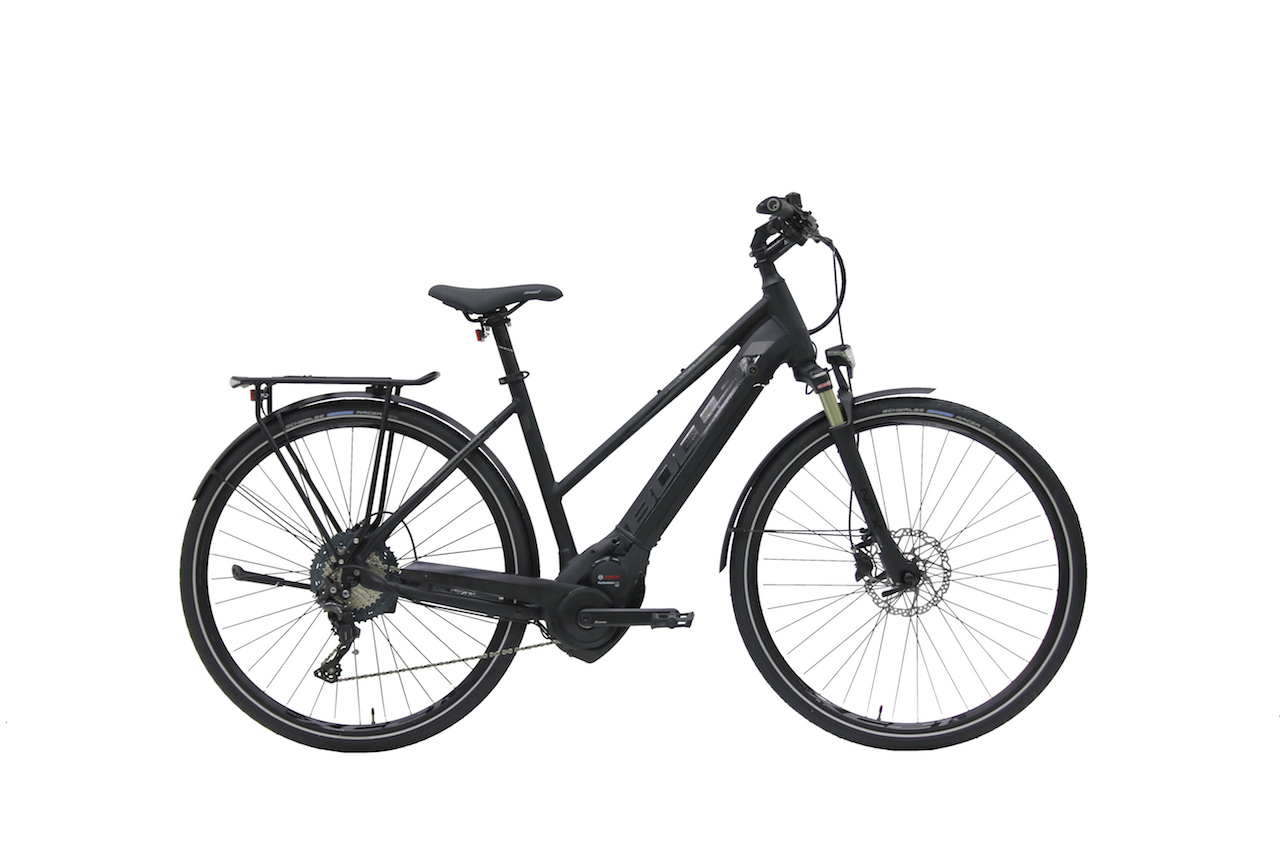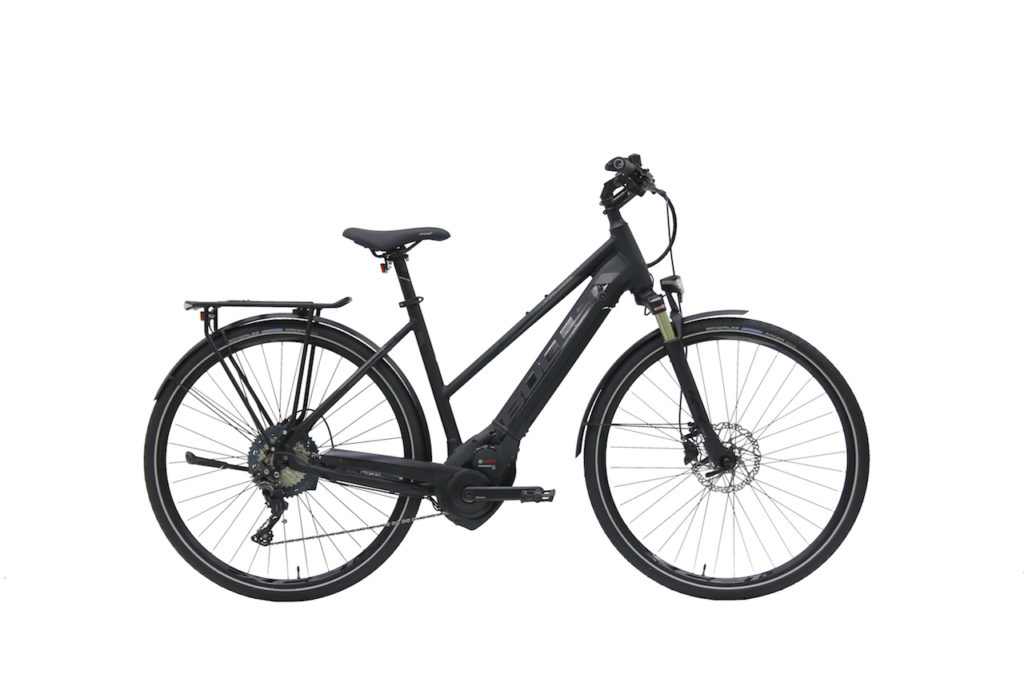 Full details of the new models are:
eMTB Full Supsension – SIX50 EVO AM 4, AMINGA EVA TR 2, E-STREAM EVO AM 4 27.5+, E-STREAM EVO AM 3 27.5+, E-CORE EVO AM Di2 27.5+, E-CORE EVO EN Di2 27.5+
eMTB Hardtail – TWENTY9 EVO 1.

eTrekking – STURMVOGEL EVO STREET, LACUBO EVO LITE, and CROSS LITE EVO.

eSpeed – TWENTY8 E45, GRINDER EVO, ICONIC EVO TR 1, and SENTINEL.
BULLS was founded in Germany in 1994 but now has one of the most extensive ranges of e-bikes in the US.
Pegasus E-bikes Enter the US Market
German based Trekking/eCity brand PEGASUS have just announced their launch into the United States market with three affordable new models: PREMIO Nu, PREMIO E8, and PREMIO Sport.
Each model's 7005 aluminium frame is available in Diamond, Step-thru and Wave frame styles.
In summary they are: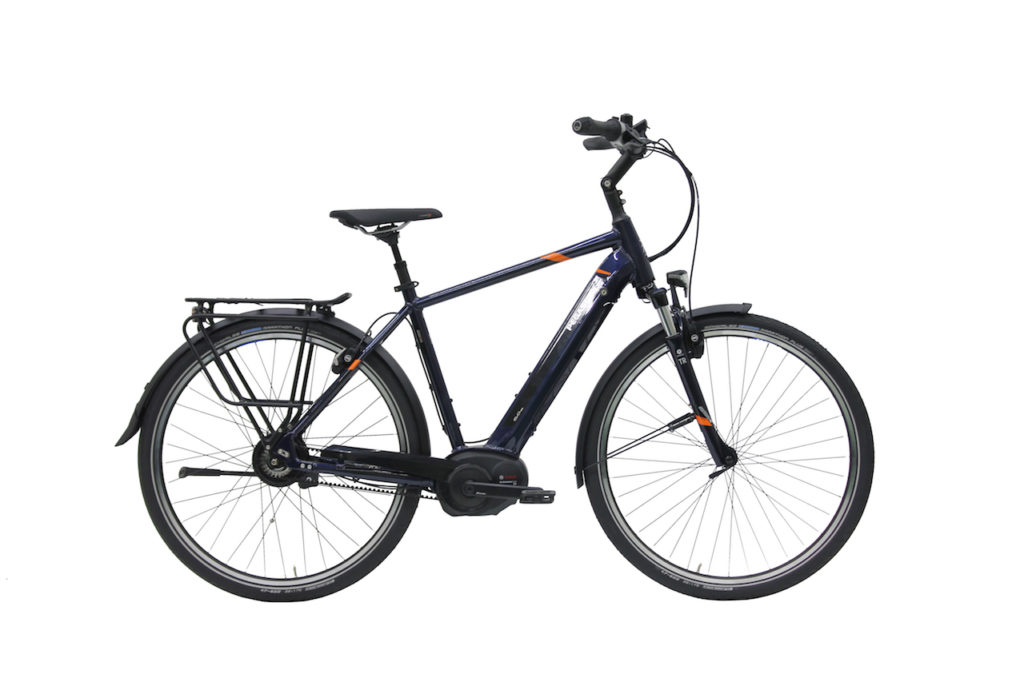 PREMIO Nu – Suggested MSRP $4,699: Extremely quiet and low maintenance, it is equipped with Bosch's Performance Line CX motor, NuVinci internal hub system and a Gates belt drive for a smooth and clean riding experience. It also features the inframe Bosch Powertube 500Wh battery.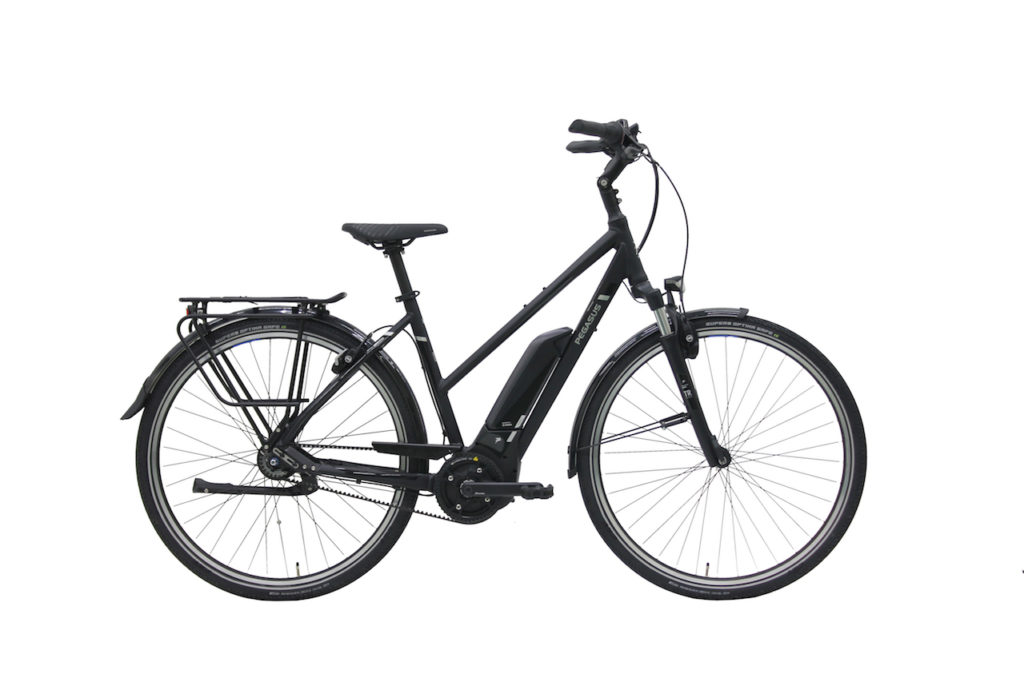 PREMIO E8 – Suggested MSRP $3,899: The belt-driven eTrekking model features Shimano Nexus 8 hub gears alongside the Bosch Performance Active Line Plus 250W mid- drive.
PREMIO Sport – Suggested MSRP $3,799: An economic bike for everday use that also features Bosch's Performance Active Line Plus 250W motor.
PEGASUS are the sister brand of BULLS and the above bikes will be available through dealers nationwide Spring 2019.
Greenspeed Trikes with Copenhagen Wheel
Australian trike manufacturer Greenspeed have been in touch to say that three new GreenSpeed trikes will be available for test riding at this year's RC-C show in Nashville TN. The show will run 12, 13 and 14 of October, with the first day, the Friday, being dealers only. Saturday and Sunday are the public days.
There will be test models of a couple of their trikes fitted with the 'all in one' electric assist hub, the Copenhagen Wheel from Superpedestrian.
Funky Design for Tilting Japanese E-cargo Bike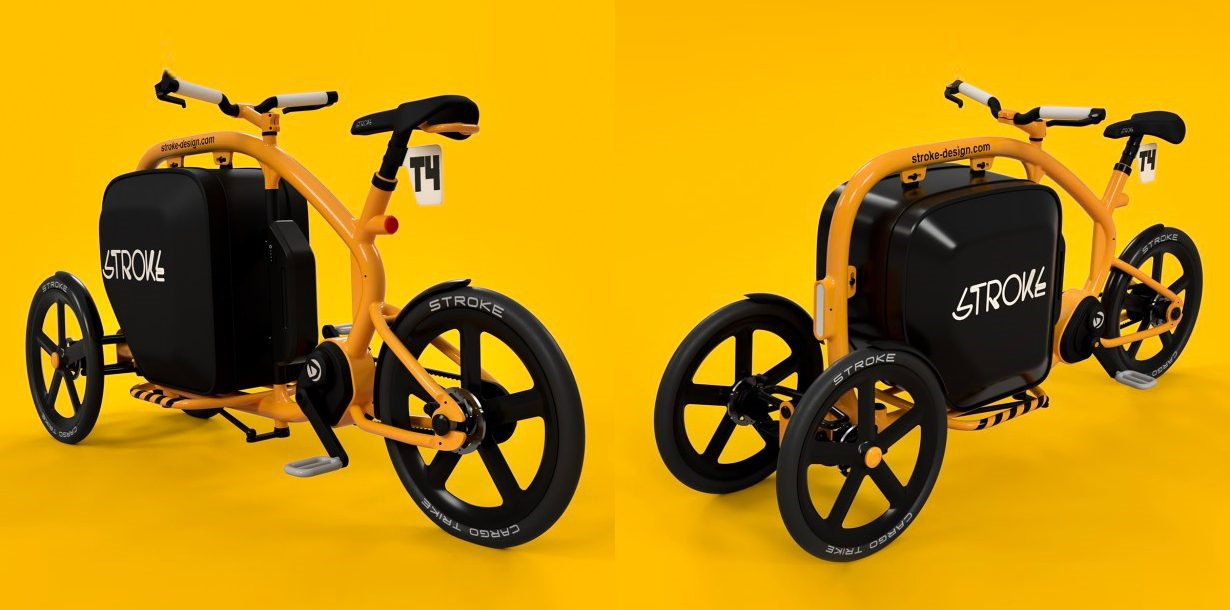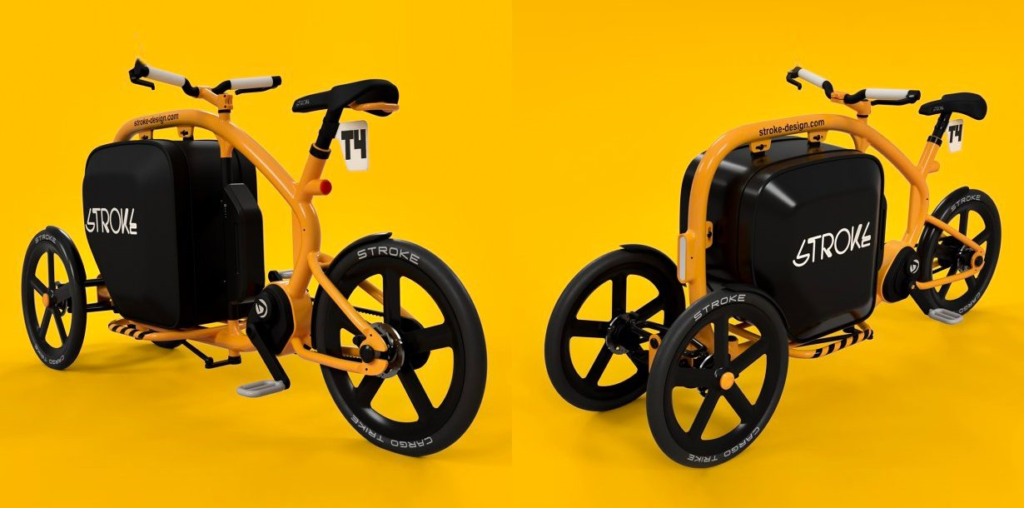 Elektrek has details of this neatly designed e-cargo trike with tilting front steering called the Daga Stroke.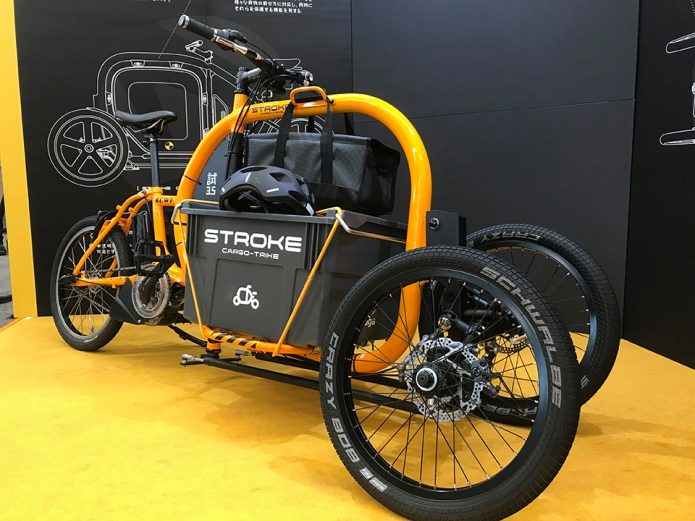 Note that at this stage it is a prototype only and was recently displayed at the Tokyo Wonder Festival, with multiple prototypes demonstrating over 18 months of development.
Get Inspired
Seattle Cyclists to Attempt Most E-bikers on a Ride World Record
Seattle Magazine reports that this Saturday September 15 local cyclists will attempt to set a new Guinness World Record for "Most E-Bikes on a Ride."
Cascade Bicycle Club, a Seattle-based nonprofit, is inviting the city to participate in "E-Bike World Record Ride & Expo." Starting at Lot E-5 in Magnuson Park, the event features a two-mile parade, where 275 bikes will be needed in the procession starting at 2 p.m.
Rad Power Bikes, which has a location in Ballard, will be providing demo bikes, and LimeBike will be providing 100 e-bikes for the event on a first-come, first-serve basis.
Organisers will be providing free commemorative t-shirts to the first 500 people participating in the ride.
The event, which is free, will celebrate e-bikes and promote them as a sustainable mode of transportation to potentially decease Seattle traffic. Owners of e-bikes or cyclists with access to an e-bike are encouraged to ride them.
One Man Taking Two E-bikes 500+ Miles Across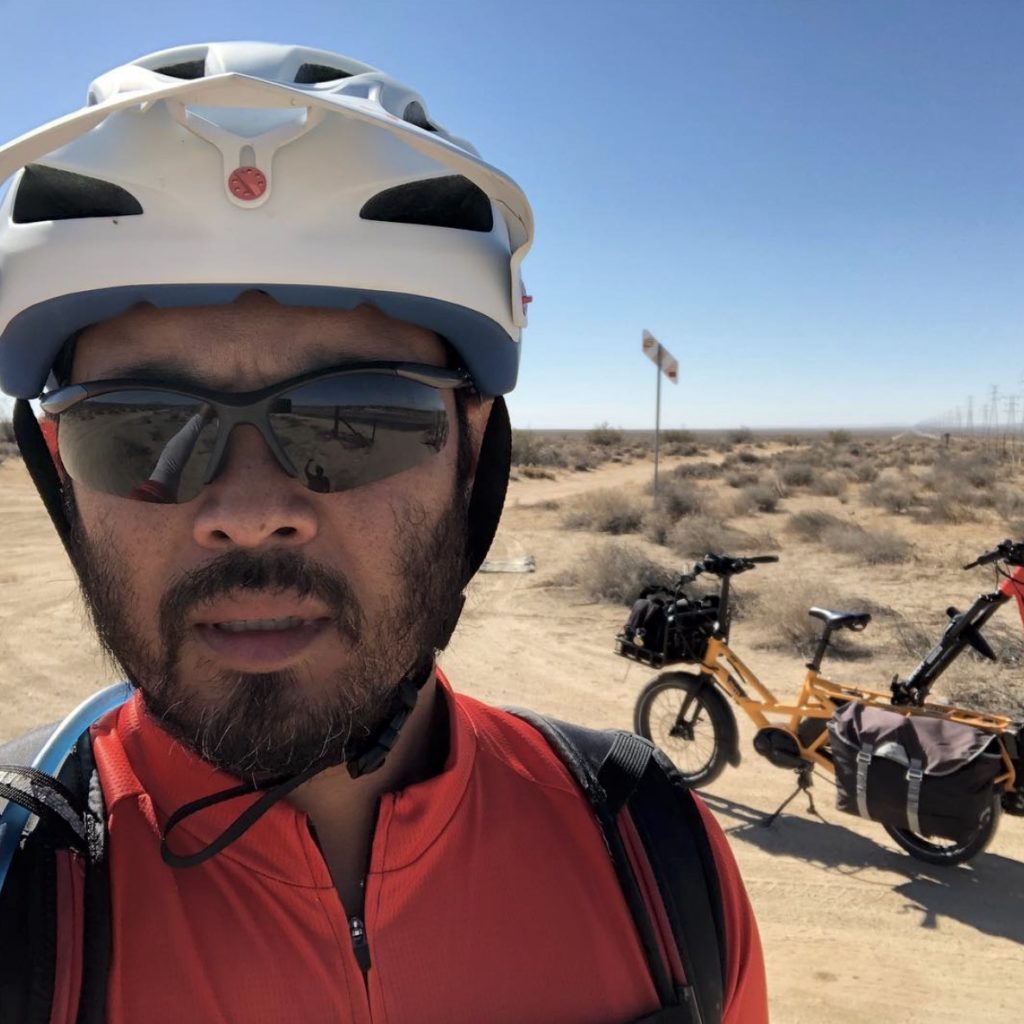 Brian Sarmiento from Bosch is currently e-biking from Bosch eBike System's headquarters in Irvine, CA to Reno, NV for Interbike – a 536-mile trek in just five days by eBike.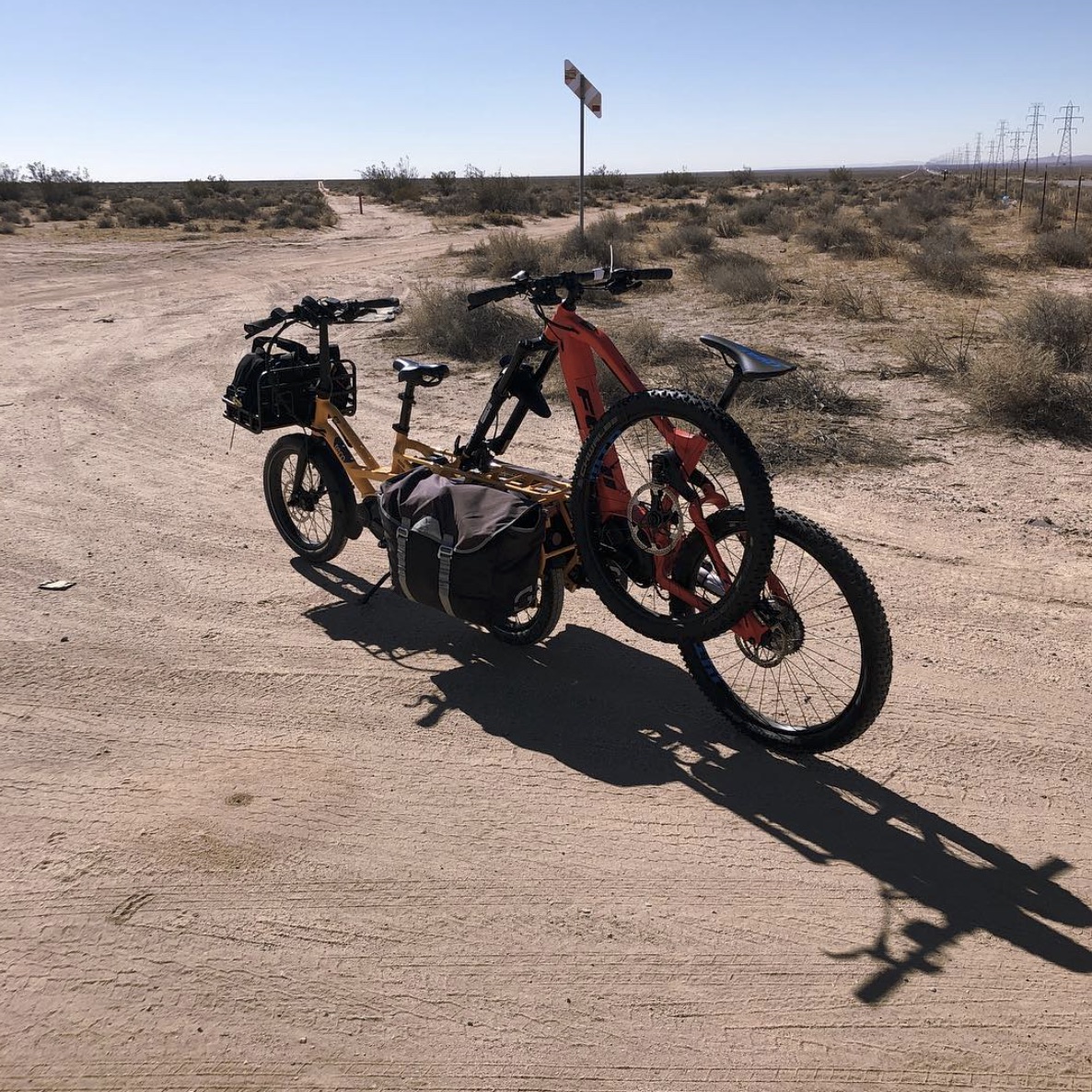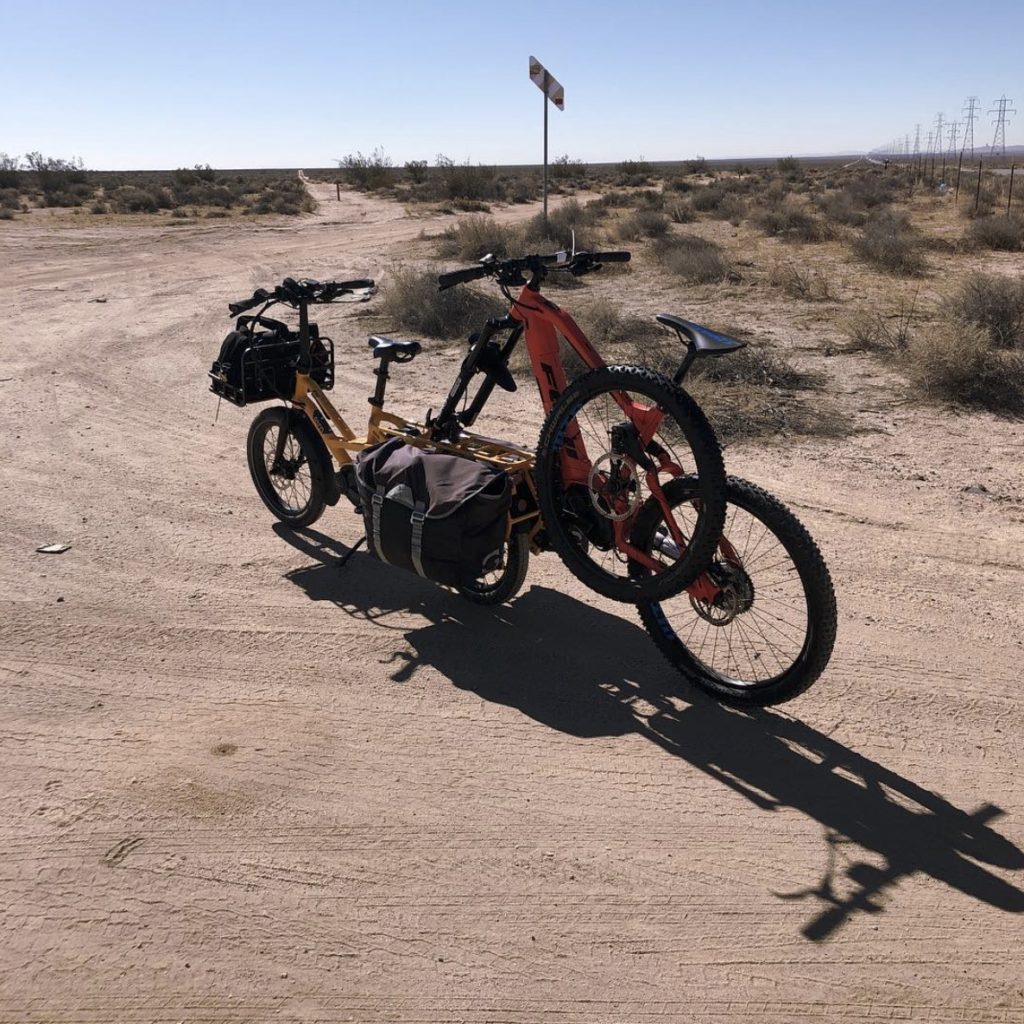 He'll be touring through Yosemite then down Historic Route 66. He's also planning to do it by cargo eBike and take an electric mountain bike with him so he can do the Boogaloo eMTB race at Northstar.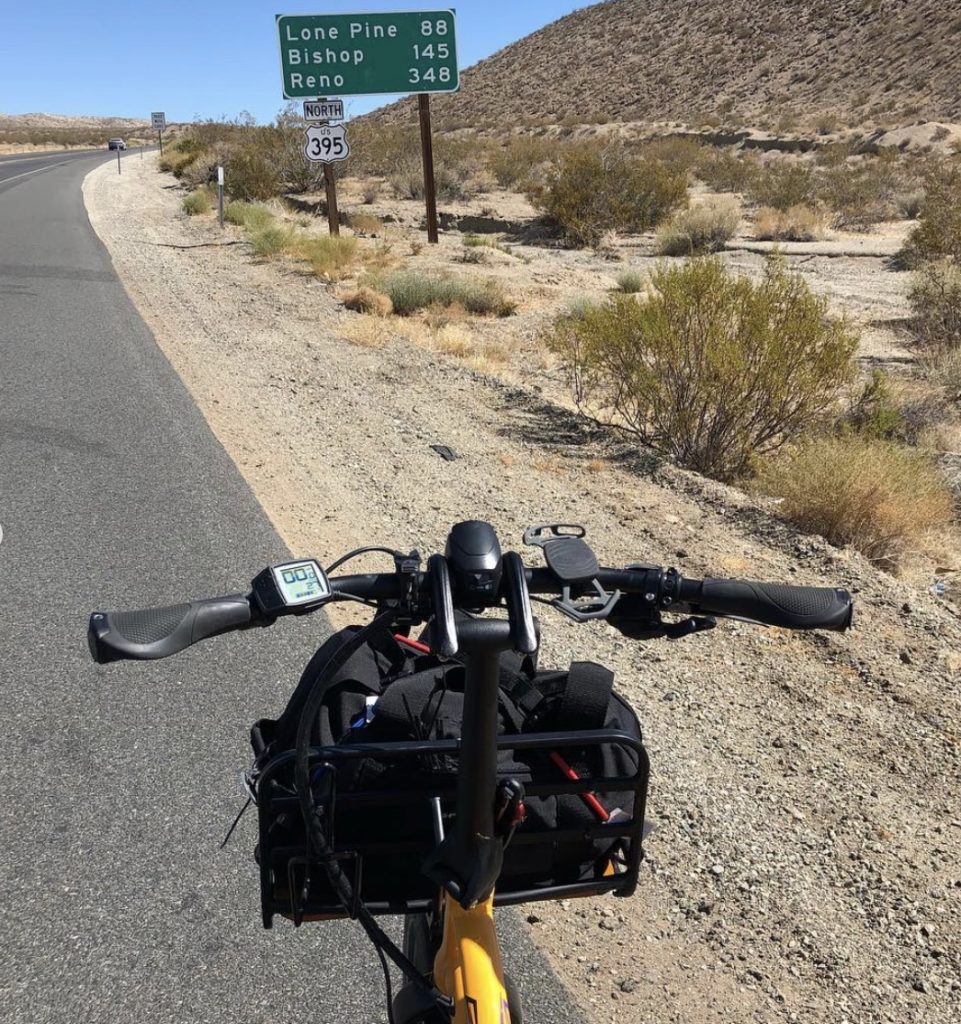 You can follow Brian's journey on the Bosch USA Instagram profile. And stay tuned for more on Brian's adventure!
Cycle Show, Birmingham UK
UK readers might want to put the dates 28th – 30th September in their diary if they want to test ride all the latest e-bikes on test tracks – e-mtb and commuter tracks available – at the Birmingham Cycle Show.
Look out for Gecko punctureless tyres who we feature regularly and who will have their latest tyres available to test on e-bikes on Thursday 27th.
Cycle Infrastructure and Bike Share
London Spotlight
Here's a quick roundup of the latest London bike infrastructure news.
Road CC gives us this report on the opening of a new Quietway for cyclists in London linking Walthamstow in north-east London with Bloomsbury in central London. The article also details the difficulties that this programme has faced (including resistance from some localities which the routes run through).
Not on Quietway 2 but still in London, here's a video of a very nice example of traffic-calming on Vauxhall Street in the London Borough of Lambeth.
Finally it seems progress on major new cycling superhighways may be in danger of stalling and London cyclists have been out in force to protest. Read the London Cycling Campaign report here.
Taxify E-Trotinettes Arrive in Paris
Kick scooters are known as trottinettes in French and electric assist versions recently appeared from Lime (who operate in partnership with Uber) on the streets of Paris. Electrive has reported that they will be joined e-kick scooters from an Estonian firm called Taxify.
Five Ideas for Making Roads Safer
Cadence magazine has this nice article detailing five things cities can do to make cycling safer for cyclists. Some might be obvious to most like more protected bike lanes whilst some, like bike to vehicle technology, less so.
E-bike Biz
UK Cycle to Work Scheme – Should the Cap be Raised?
Cycling Weekly reports that:
'A survey has shown that more British workers would use e-bikes to get to work, if the Cycle to Work Scheme cap of £1000 was raised. A fifth of respondents said they'd be more likely to buy an e-bike if the cap was upped, and 47 per cent of those who cycle at least once a week said they'd swap over to battery power. To those who commute less than once a month, and could perhaps be tempted to take the bike more often, distance was a major barrier. Almost half – 44 per cent – said the length of the journey was the biggest deterrent, something that could be addressed with a bike that offers pedal assistance.'
UK Government Announce £2 Million Funding for E-cargo Bikes
Fleet News reports that £2 million government grant subsidy is to be made available in the UK with the aim of boosting the uptake of e-cargo bikes. No further details have been made available yet but we will keep you posted on the detail when they are released.
EU Clarifies Policy on Compulsory E-bike Insurance
Bike Europe has just reported that it appears compulsory insurance for e-bikes within EU member states will not be required as the result of proposed changes to the Motor Vehicle Insurance Directive, as some earlier statements from EU officials seemed to suggest that it would.
Instead the article quotes Dutch Infrastructure state secretary, Stientje van Veldhoven as saying "The proposal of the EU Commission does not result in a required insurance for e-bikes. As a member state, we decide on this ourselves. With this proposal nothing will change for the electric bicycles in the Netherlands."
Stay tuned for more e-bike news and reviews and keep on riding.
-Richard
P.S. Don't forget to join the Electric Bike Report community for updates from the electric bike world, plus ebike riding and maintenance tips!
Reader Interactions