eBike News: Ford eBike Share, Boogaloo Schedule, ST5, eCargo Groceries, Zipper Tires, & More! [VIDEOS]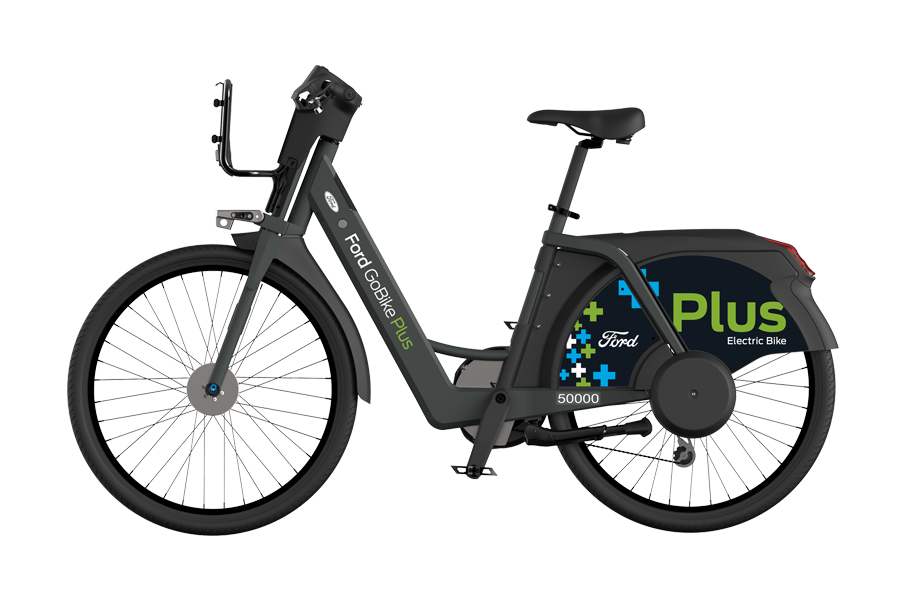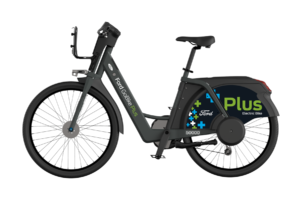 In this week's eBike news roundup:
Ford's eBike Share in San Francisco
Bring Your Own Battery eBike Share
High-Tech Stromer ST5
Boogaloo eMTB Race Schedule
eMTB Motor Comparison
Retyre Zipper Tires – First Look
Grocery eCargo Bike Deliveries
Rad Power Bikes is Hiring
BMZ Expands in China
And Much More!
Headline News
Ford eBike Share in San Francisco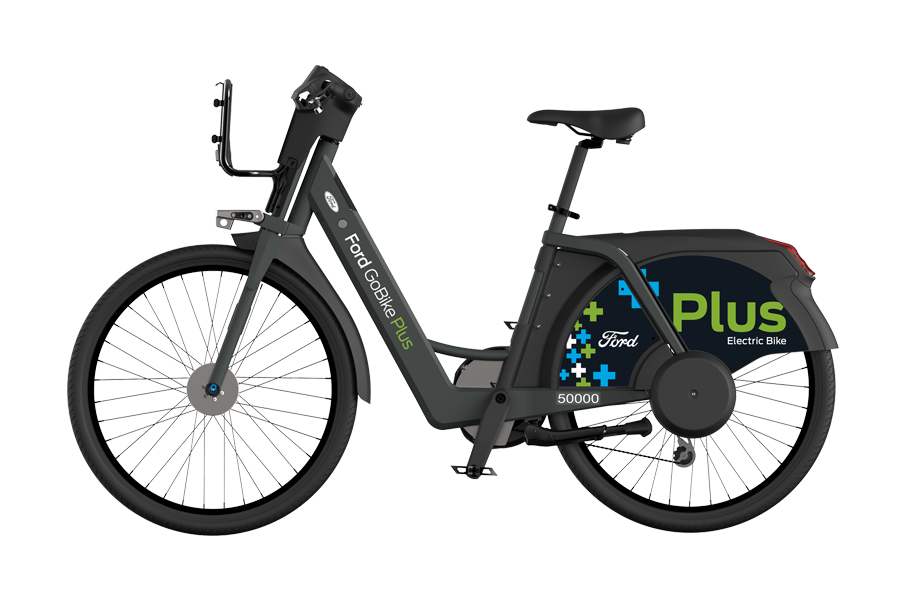 Ford has just launched their GoBike Plus eBike sharing system in San Francisco with pedal assist bikes that provide assist up to 18 mph.
Currently there are 250 eBikes that are part of the GoBike membership system and the eBikes are priced the same as the conventional bikes. And like the conventional bikes the new eBikes are required to be docked at docking stations around the city.
Bring Your Own Battery eBike Share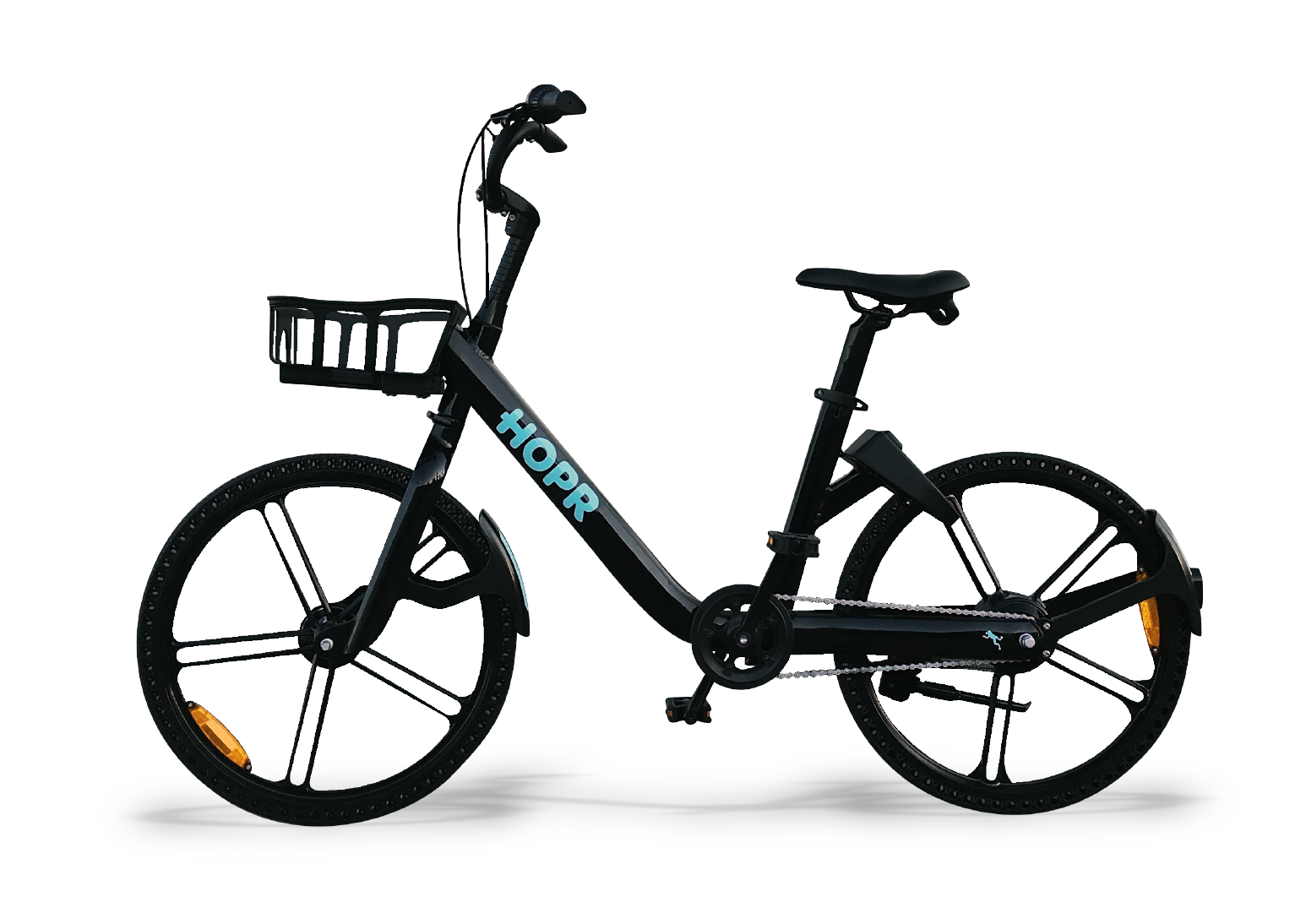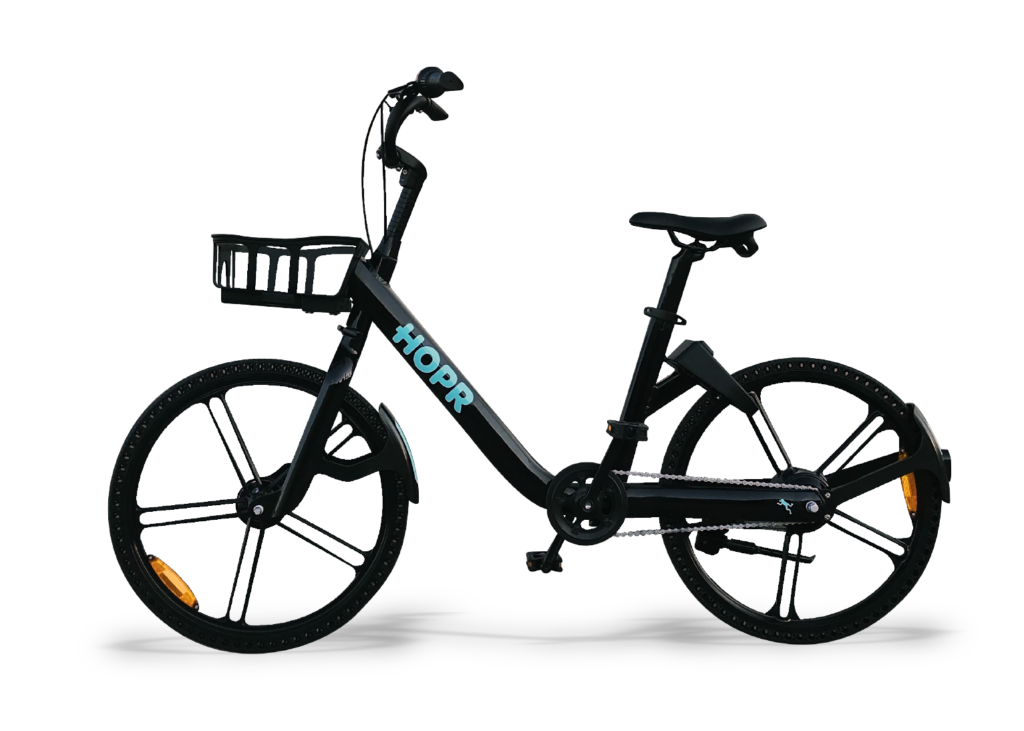 HOPR is an e-bike share system that doesn't rely on charging infrastructure (like the new Velib system in Paris does) or on a team of operatives to change the battery every so often (like the dockless Jump system does). Rather it relies on each user carrying around a small 'powerpack' with them that is slotted into the bike. It is the latest development from US bikeshare company CycleHop.
Here is more detail via Prnewswire:
"Designed exclusively for bike sharing programs, the HOPR e-bike combines a durable design with energy from a portable power pack. HOPR e-bike users will receive the power packs, which are about the size of a large smart phone and weighs only a couple pounds, from their local bike share program when they sign up. Users will charge the power packs via A/C outlet at their home or office. The power pack clicks into a port located in the front basket and will provide a boost to riders for a range of 10 miles when fully charged. The pedal-assist motor will aid riders in reaching speeds of 15 miles per hour. When not in use with a HOPR e-bike, the power packs can be utilized as a portable charging device for your tablets and phones.' HOPR's website says range is estimated at 10 miles."
New eBikes & eBike Systems
High-Tech Stromer ST5
Stromer is always working on the latest high-tech eBikes!
The ST5 is almost here and the video below will give you a look at some of the latest features that include Sport Mode, keyless battery access, and more:
And here is a link to the new ST5.
So Many eBikes at the Sea Otter Classic 2018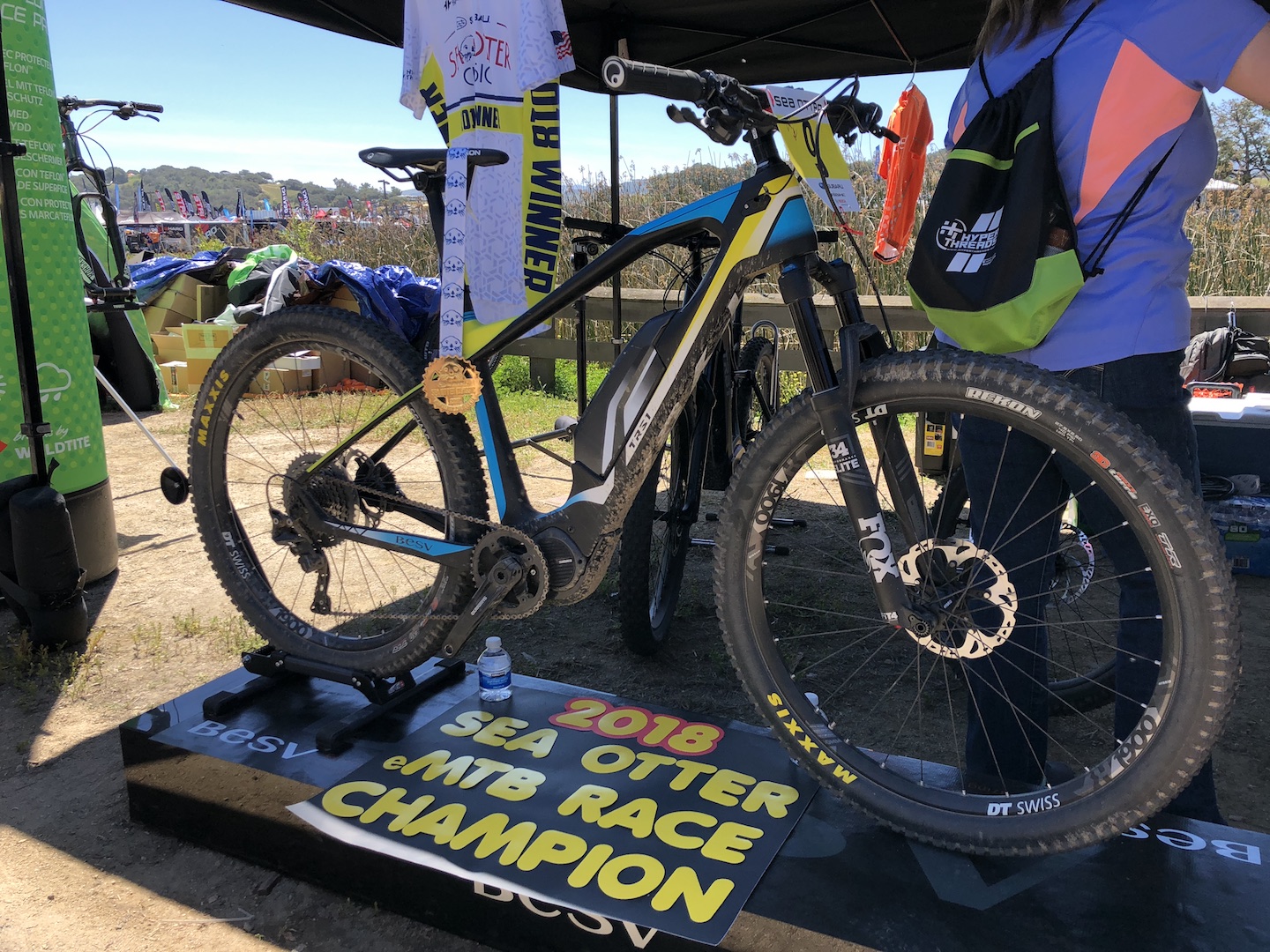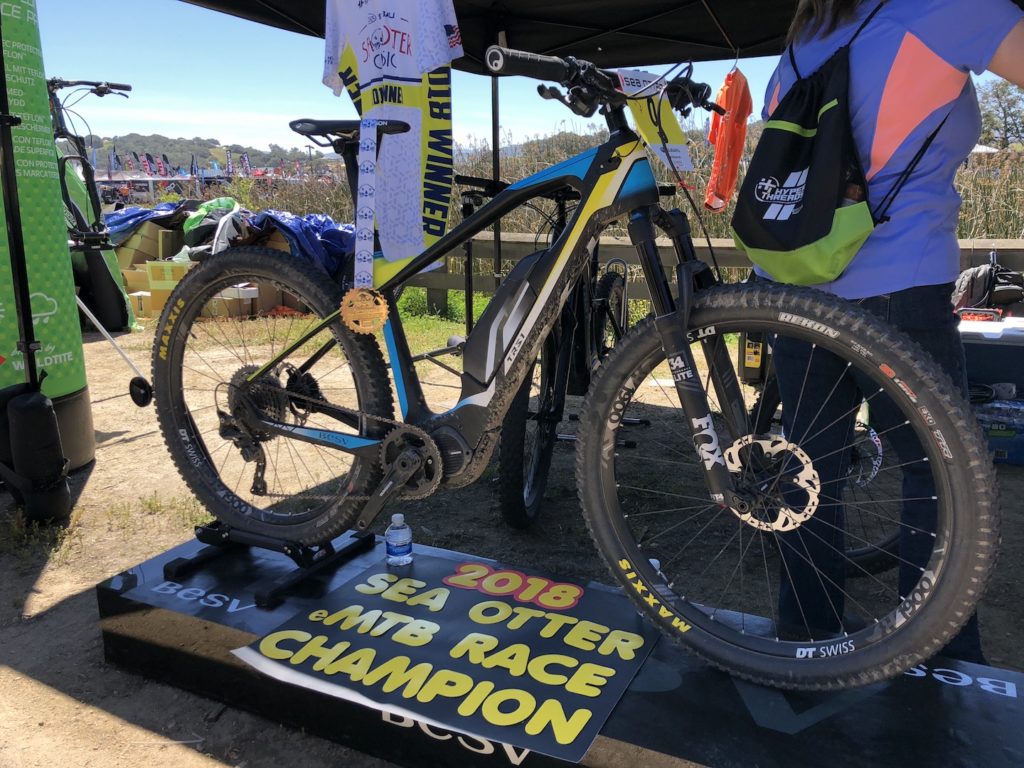 Last week was the Sea Otter Classic 2018 in Monterey, CA and it is the big spring cycling party in North America. This year featured a bunch of new eBikes from many different brands. Checkout the video coverage so far (more on the way):
New eBikes from BESV, Blix, BULLS, Bosch, & Cube [VIDEOS]
New eBikes From: Benno, Cero, Giant & Liv, Gazelle, Haibike, Pesu, and Raleigh [VIDEOS]
2018 Rad Power Bikes RadWagon Review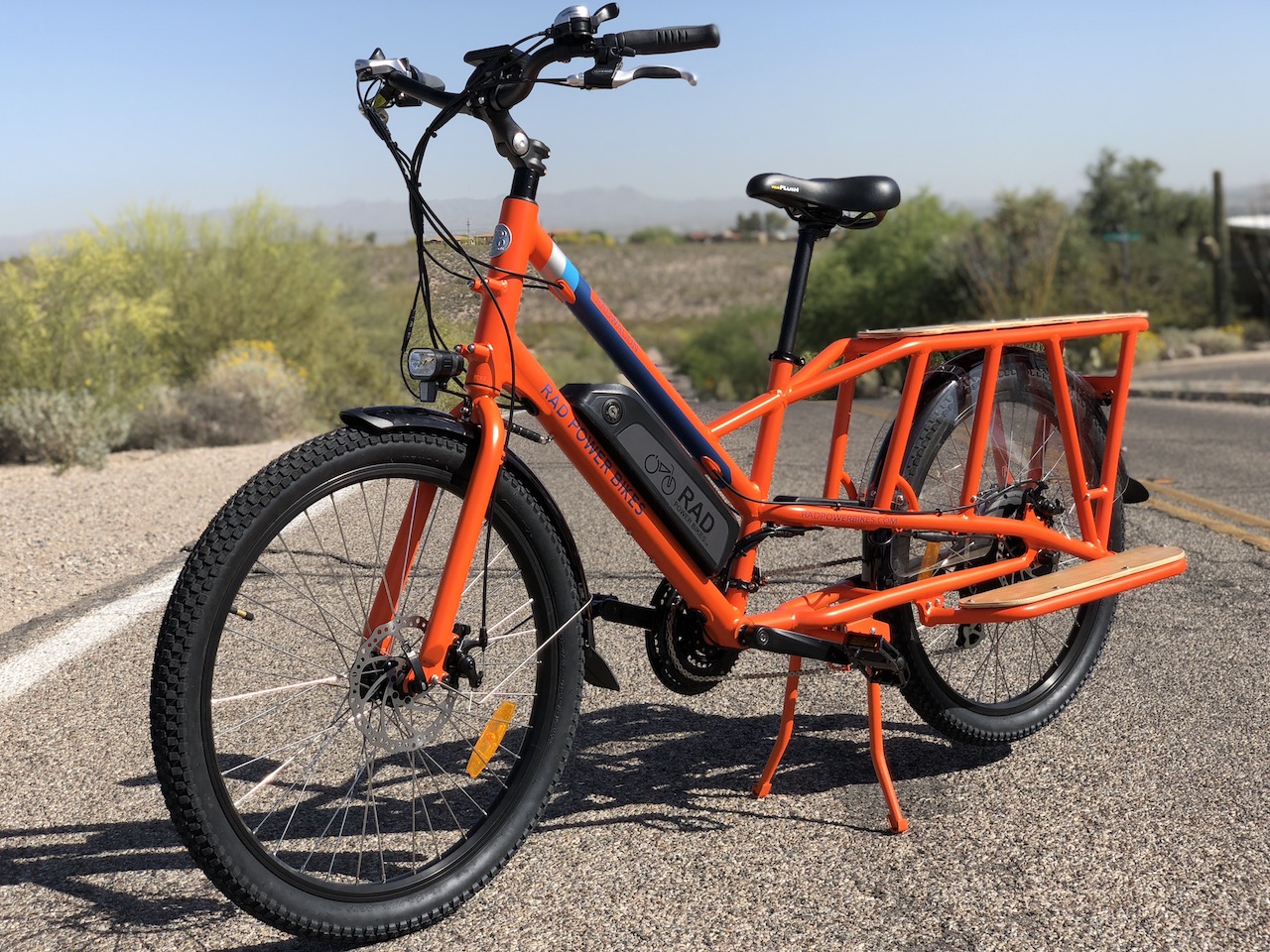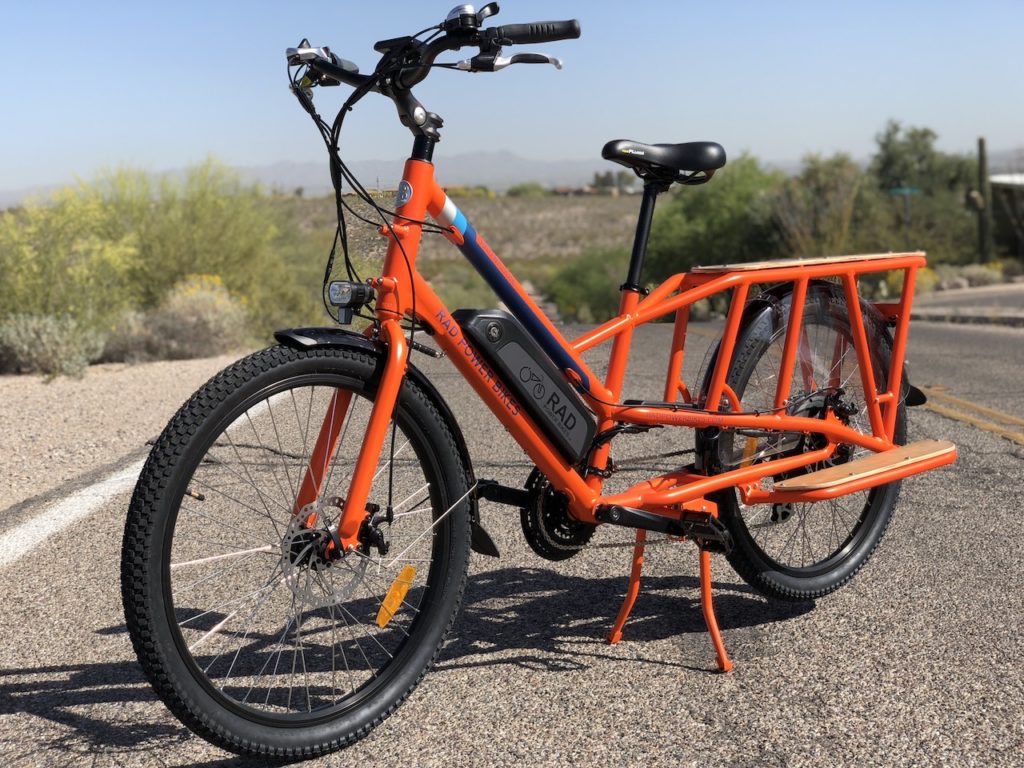 The new 2018 Rad Power Bikes RadWagon is in for testing & review. This is an economical eCargo bike with a high capacity 48V 14ah lithium battery, 750 watt direct drive motor, sturdy aluminum frame, disc brakes, and a lot of accessory options. The first part of the review you will get a detailed look at this bike with a BUNCH of pictures and the specifications.
Bosch Performance Line CX 2019 Software Upgrade
Bikebiz reports that Bosch will upgrade its Performance Line CX software in line with how e-mtbs are being used in the real world. MY2019 walk assistance is updated so it automatically adapts to the slope, making it a more useful feature.
Many riders are opting 165 mm cranks to give more ground clearance and new software for shorter crank models can be installed by dealers from MY2019 onwards and both upgrades can be retrofitted for all e-bike models with the Performance Line CX from the 2016 model year onwards.
eMTB Motors Compared
E-mountainbike magazine clearly demonstrates the strong and growing popularity of e-mtbs and we often feature their in-depth reviews and tests at EBR. In this recent piece they have looked at various motors used on model year 2018 e-mtbs.
Motors tested were: Bosch Performance Line CX, Brose Drive S, Panasonic X0, Shimano STEPS E8000, TQ120S and Yamaha PW-X.
It's clear that all the motors here are high quality and very well-engineerd items and as the article notes, the e-mtb isn't all about the motor. It's also clear all the motors have their pros and cons, some quite subtle. All the motors featured would be very effective hillclimbers indeed.
Still, if you are in the market for one of the latest e-mtbs, it's an extemely worthwhile read.
Get Inspired
eMTB Boogaloo Race Series Schedule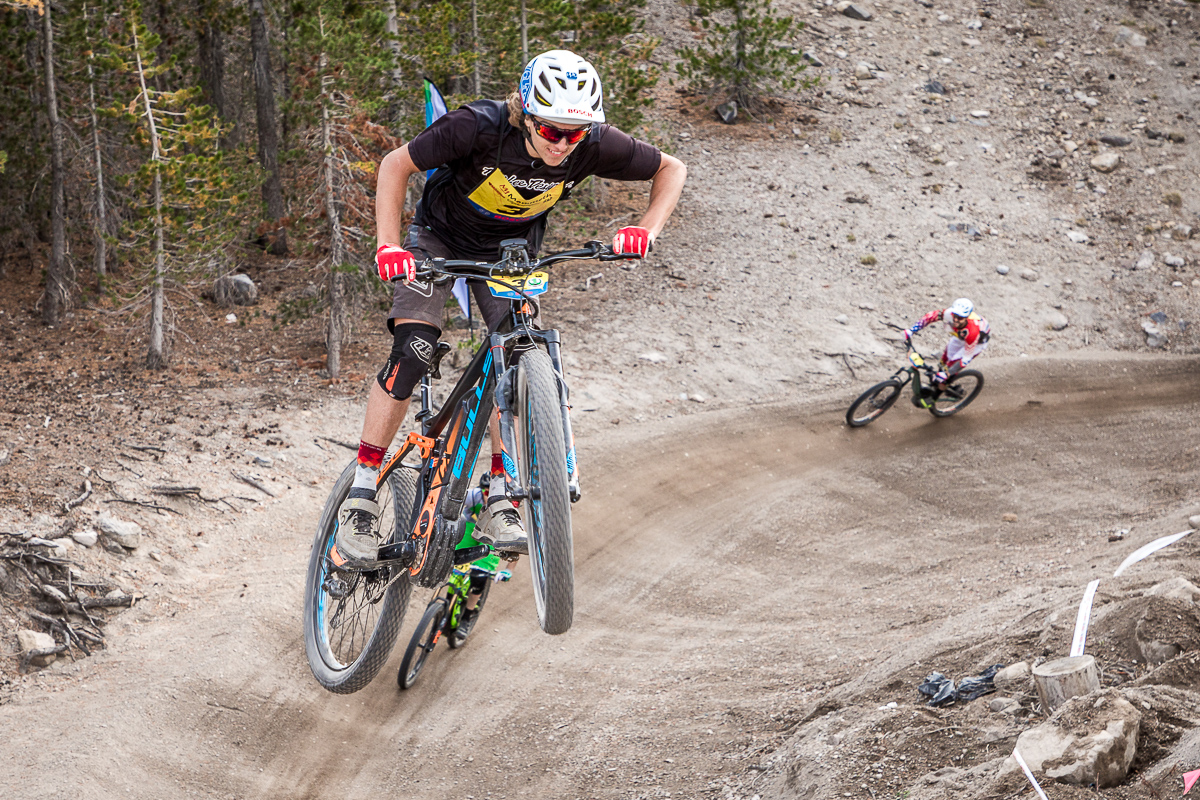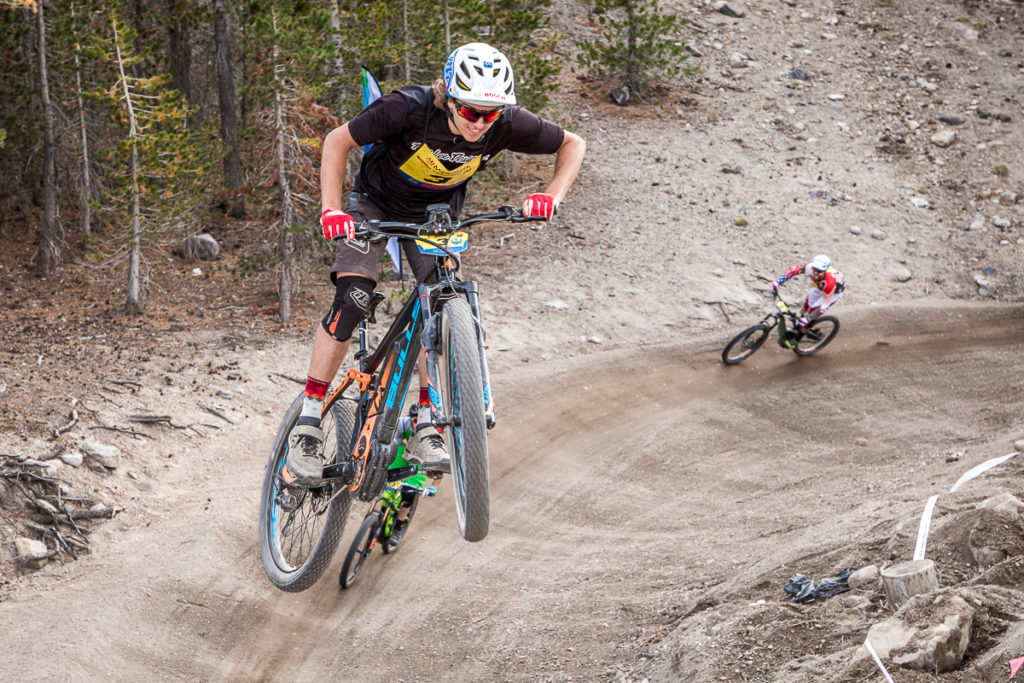 The Boogaloo is back for 2018! Here is a run down of the 4 series eMTB race schedule:
May 12-13: Vail Lake, CA. It is featured in conjunction with the SoCal Endurance Series.
July 28-29: Snow Summit (Big Bear), CA. Held in conjunction with the popular Crafts & Cranks festival.
September 15-16: Northstar Lake Tahoe, CA. This race will be paired with a brand new event powered by Interbike, the Northstar Free-Ride Festival.
September 21-22: Mammoth Mountain, CA. Held in conjunction with the classic Kamikaze Bike Games. Also new "eDuro" – electric Enduro mountain bike race – on Sunday the 23rd after the Boogaloo race on the 22nd.
And here is a link to the Boogaloo website.
Each race features three classes: Pro class, "Race of Champions"-style Open Class, and a brand new "Youth" class for riders under 14. All races will be held on the Saturday afternoon of each Boogaloo weekend.
Racers and the general public will be able to demo a variety of Class 1 eMTBs from world-class brands for free all weekend long starting Saturday morning and ending Sunday afternoon, except during races.
2018 participating eMTB brands include Bulls, Fantic, Focus, Giant, Haibike, Pivot, Raleigh Electric, Specialized, and Trek, each featuring certified class 1 (pedal-assist, 20 mph cut-off speed, <1 hp) electric drives from Bosch, Brose, Shimano, and Yamaha.
Cycle Products and Accessories
Retyre – First Look
We have mentioned Retyre before now but we can report back on some of the riding we did over the winter. The idea is simple; up until now if wanted different tyres for different riding conditions you needed to change tyres. For example if you lived in a snowy climate the only real option for riding through the snow were a separate set of snow tyres. This meant changing tyres every time the roads or tracks are snowed up and changing back to non-snow tyres when the snow melts. Or, if you only have one bike and want to change regularly between road and off-road tyres it's also a real pain.
Retyres have an integrated zip in the 'base' tyre which simply means you can zip another tyre over the top. We tried the semi-slick 'base' tyre (which performed just as well as any other semi-slick) and zipped on the snow tyre 'skin' option.
Our sample snow skins rode well in the late winter snow on tarmac surfaces with plenty of grip thanks to the inbuilt metal studs. They weren't really suitable for very soft off-road surfaces where the snow had started to melt and the surface underneath offered no grip (probably obvious to those that use snow tyres regularly, but I don't fall into that category).
The tyres are fairly easy to get on and off, you just need to line them up accurately when starting off and keep a firm pressure pulling forward with a thumb behind the zip. We also briefly tried the All-Terrain knobbly style skins and found performance not too much affected by the extra layer of rubber, or by the join where the skin meets itself. No doubt some extra rolling resistance is there, but this shouldn't be too noticeable on an e-bike.
Our only real question mark is on the longevity of the zips, as over time zips can get bent out of line or slider handles break off etc. But, so far so good! Retyre say that in the final version the zipper handle will be tougher and both slider and zipper will be replaceable.
Retyres are looking to crowdfund soon. Sign up to keep informed at retyre.no
E-bike Biz
Sainsburys South London Trialling E-cargo Bike Delivery
One of the UK's largest supermarkets have teamed up with ecargobikes.com to trial customer deliveries of groceries.
Rad Power Bikes Is Hiring In Seattle
Consumer-direct electric bike company, Rad Power Bikes, is growing its Seattle team to meet increasing demand for their high-performing, affordable, and just plain fun ebikes. The lively, passionate company is looking for talented, driven, and enthusiastic individuals who are ready to join the exciting, fast-paced industry.
Full-time, part-time, and seasonal opportunities are available for experienced and entry-level professionals. To apply or learn more, visit www.radpowerbikes.com/pages/jobs.
Rad Power Bikes is currently accepting applications for the following roles located at their headquarters and flagship retail store in Seattle's Ballard neighborhood:
Controller

Customer Experience Specialist

Bike Assembler

Bike Mechanic

Inventory Analyst

Retail Specialist

Technical Specialist

Weekend Event Field Marketer
Hero Showcases It's E-bikes to UK and Indian Leaders
The Business Desk reports:
'Manchester-based Indian-owned bike manufacturer Hero Cycles has presented its electric 'e -bike' range to the Indian and British Prime Ministers, Narendra Modi and Theresa May, during the Commonwealth Summit in London.
The Prime Ministers met with Hero's chairman and managing director Pankaj Munjal during a visit to the Francis Crick Institute in London and were shown its Lectro bike range.
Hero Cycles claims to be the biggest bike manufacturer in the world by volume and became one of the most high profile Indian companies in the UK when it bought Manchester-based bike company Avocet Sports in 2015.'
BMZ Batteries Expands in China
Around 800 employees will move into the new premises of BMZ China this year. "BMZ China will invest around seven million euros in the new location to meet future project requirements, such as for big batteries, and to create the necessary capacity for further growth in the Chinese market," commented Sven Bauer, CEO & Founder of the BMZ Group.
Stay tuned for more e-bike news and reviews and keep on riding.
-Richard
P.S. Don't forget to join the Electric Bike Report community for updates from the electric bike world, plus ebike riding and maintenance tips.
Reader Interactions