RiidePass Electric Bike Subscription Service [VIDEOS]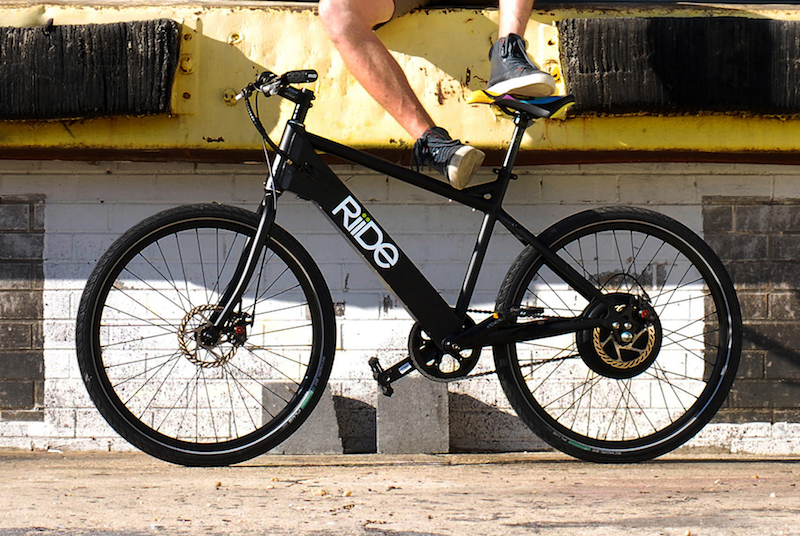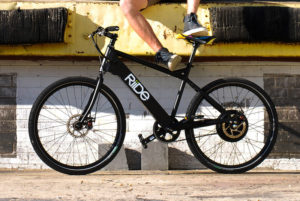 The initial price of an electric bike can hold some people back from buying one but Riide has introduced a new subscription service that could make it easier for more people to own one of their e-bikes.
Right now $299 down and $79 a month gets you on the list for a Riide e-bike, charger, ABUS lock, theft insurance and unlimited maintenance (currently for Washington DC or San Francisco, CA).
The $79 a month is pre order pricing good until the end of 2015. Once they are in full production in 2016, the price will go up to $99 a month.
There is a 12 month commitment and after 24 monthly payments the bike is officially yours or you have the option to upgrade to the latest Riide e-bike model for free.
The total cost of ownership after 24 months of RiidePass is $2,195 at $79 per month (pre order pricing) or $2,675 at the production pricing of $99 a month.
The Riide e-bike is also available for a one-time cost of $1,999 but it does not include the ABUS lock, theft insurance, and and unlimited maintenance (currently for Washington DC or San Francisco, CA).
In the following video, Amber Wason, co-founder of Riide talks about their e-bikes and the reasons for the new RiidePass e-bike subscription service:
This is a creative way to make e-bike ownership easier and to promote commuting by bike. We pay for other vehicles and transport on a monthly basis, why not an electric bike?
In the image above Riide compares the different types of transport and their estimated monthly costs. Your monthly mileage/pricing may vary……
Having theft insurance for the Riide e-bike is a nice feature because not all homeowner or renter insurance policies cover electric bikes. In the insurance world they can be classified as motorized vehicles and they may not be covered by traditional home insurance. FYI, Velosurance is a company that offers insurance for electric bikes and their policies start at $100 per year.
The unlimited maintenance is nice if you live in Washington DC or San Francisco but that is a fairly limited area. Jeff Stefanis, co-founder of Ridde, said "In the future we plan to offer it in more locations. New locations will be determined by how many Riiders are in the area!"
Riide e-bikes are hand assembled in Washington DC. Here is a time lapse video of a Riide being assembled: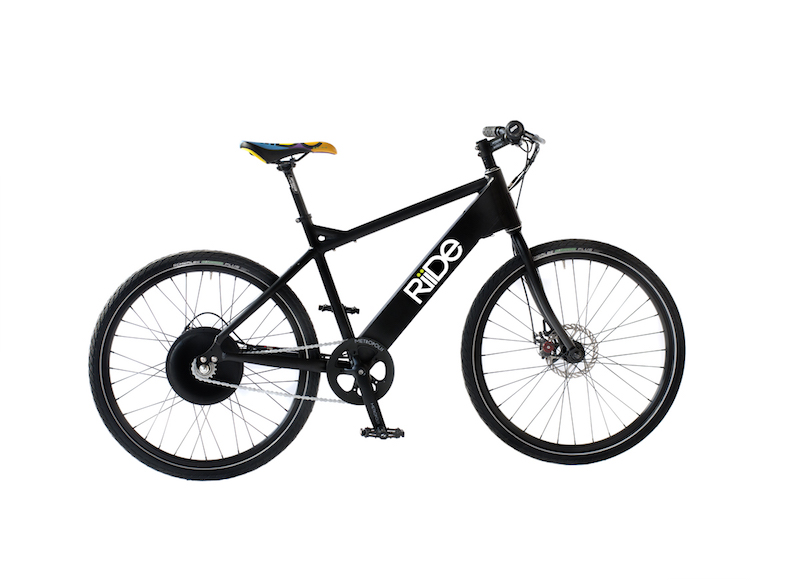 Here are some specs for the Riide electric bike:
Top Speed: 20 MPH
Stated Range: 25 miles
Stated Weight: 40 lbs
Stated Charge Time: 2-3 hours
Motor: 350 watt direct drive rear hub motor
Battery: 36V 9ah lithium ion integrated into the downtube of the frame.
Drivetrain: Single speed
Find out more about the Riide e-bike and RidePass subscription service at their website.
-Pete
P.S. Don't forget to join the Electric Bike Report community for updates from the electric bike world, plus ebike riding and maintenance tips!
Reader Interactions