How Government Grants Can Help eBike Deliveries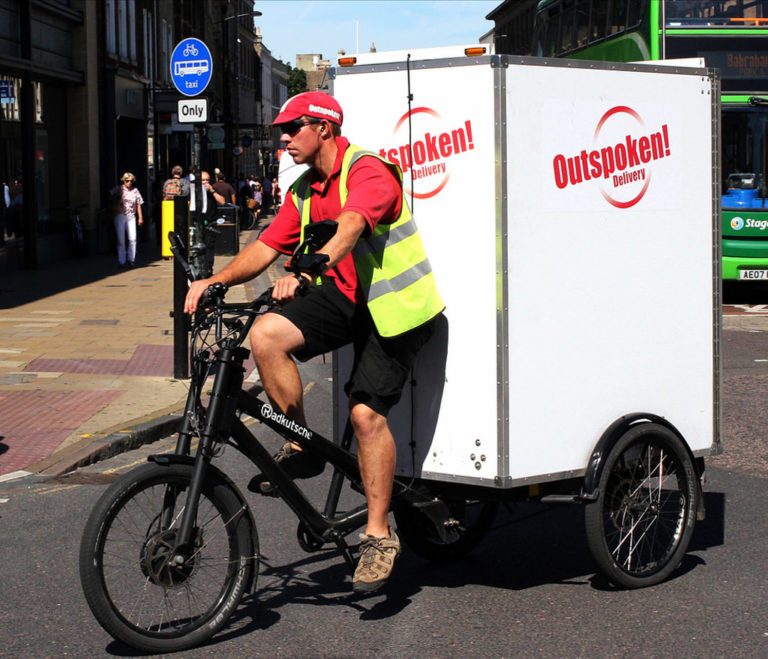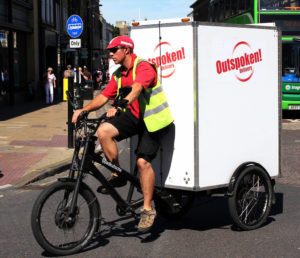 By Richard Shrubb
Rob King, Managing Director of Cambridge, UK based Outspoken Delivery spoke to us about how a London borough council supported them into opening a new branch in London.
Outspoken Delivery was originally a cycle couriers Rob founded in 2005 in the ancient university city of Cambridge.
While the business did well initially, they found that competition was extremely intense so the company moved into ordinary cargo bikes that had 120lb payload capacity, and could be used for last mile deliveries.
This enabled the business to expand.
Move Into E-Cargo-Bikes
In 2013 Rob and his team looked at e-cargo-bikes. These are electric motor powered cargo bikes that had an immediate impact on the business. Rob says, "It really transformed the business. We found that our couriers could ride further and faster while carrying bigger loads."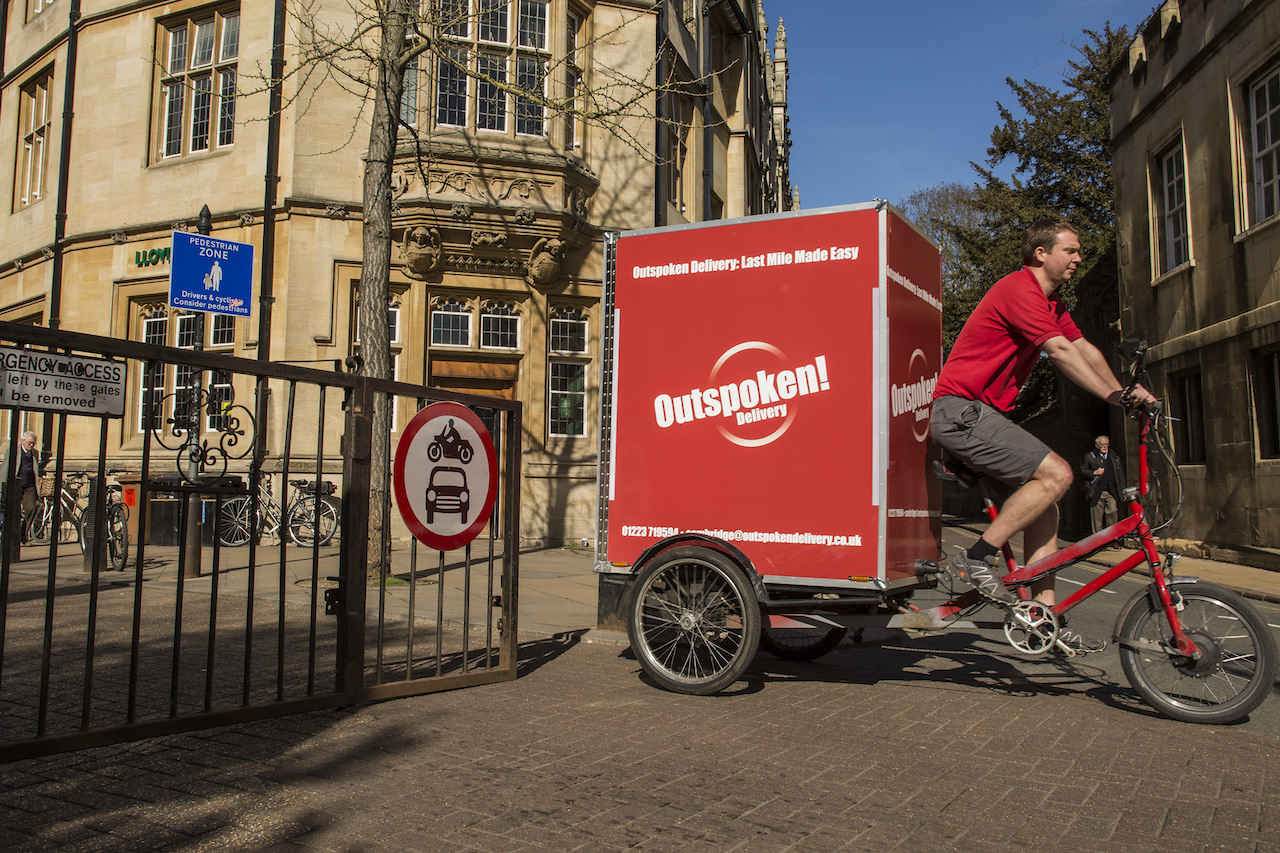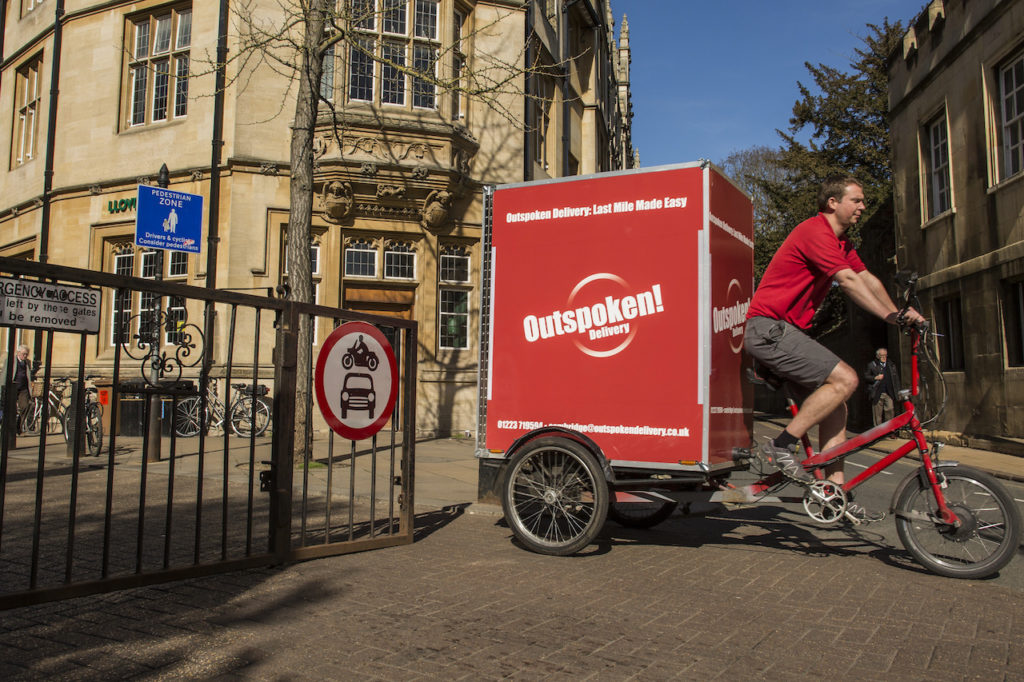 Perhaps more importantly they found that the couriers weren't as tired between deliveries, so the couriers could work full time for them as drivers might driving vans.
They could operate the business as a company using delivery vans would, with staff working eight hour days and at a lower cost than they may have with couriers working part time over the same hours.
Rob continued, "Able to carry bigger volumes, this meant that we could work with TNT doing the last mile drops for them with their vans driving to just outside a city centre and our cargo bikes taking the parcels to the customers."
Recently bought by FedEx, TNT was the fourth largest express delivery company in the Europe. The system they operated with TNT is known as the 'hub and spoke' model, and using e-bikes this means that pollution can be significantly reduced with the e-bikes doing the final drops and the petrol or diesel engined van only doing one drop in the city centre.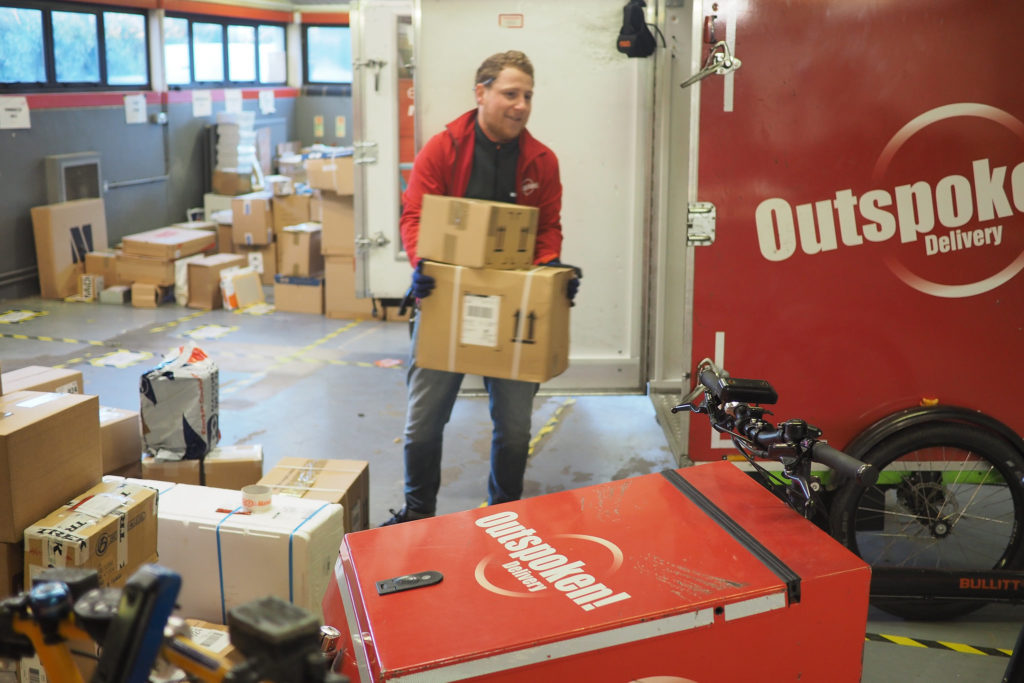 The e-cargo-bikes could also deal with express delivery packages, and work into e-commerce supply chains. E-commerce is one of the fastest growing sectors in the delivery business, yet thanks to the growth has sometimes had the effect of increasing pollution and congestion in cities due to the increase in delivery vehicles even while cars are being discouraged from those areas.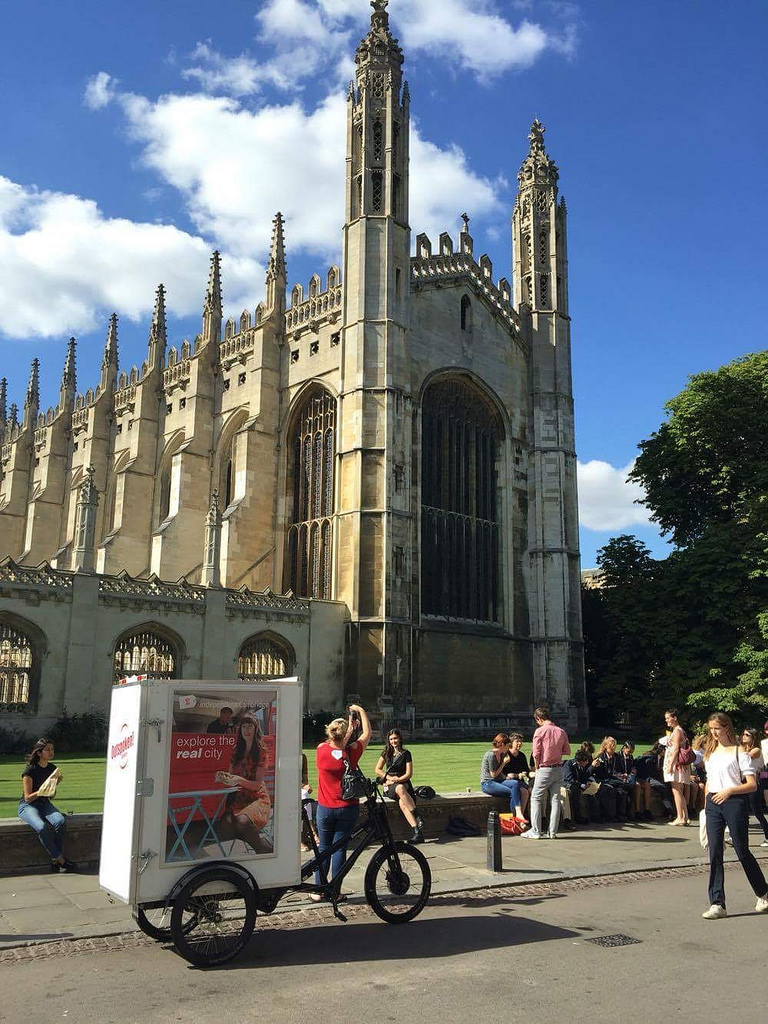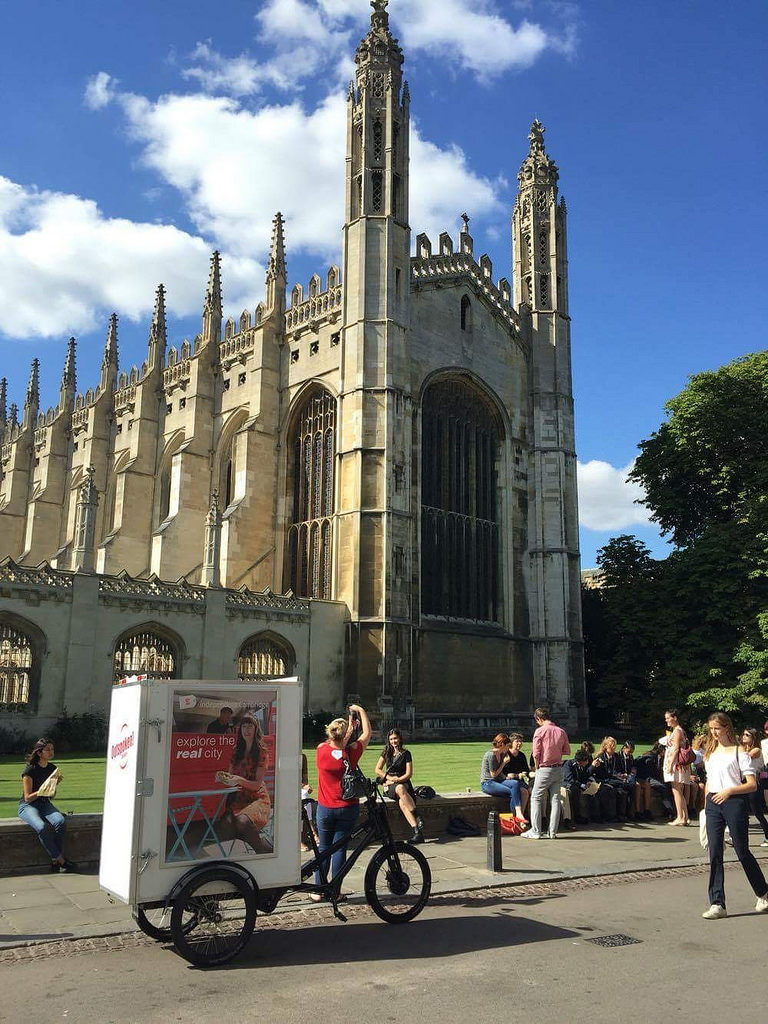 Particularly in cities that were founded long before cars were invented (London has been inhabited for 2000 years), Rob feels that e-cargo-bikes can go to places which were never built with cars in mind.
There are cities in the US that have been around for hundreds of years with the same issues and could benefit from e-cargo-bikes simply because their streets are too narrow for cars to use.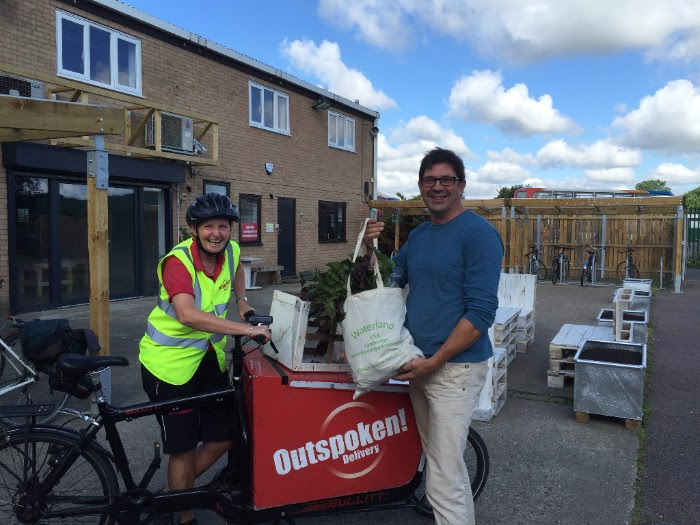 Over the years Outspoken Delivery has grown beyond Cambridge into Scotland's second city Glasgow and Norwich in the East of England. These two franchises never required government help, but even so Rob feels that government support can be very helpful in supporting e-bike delivery businesses.
Council Support To Move Into A London Borough
In September 2017, Waltham Forest council announced, "Waltham Forest has secured funding from the Mayor's Air Quality Fund for the launch of a Zero Emissions Courier Scheme that will offer a delivery service to local businesses, organisations and charities using zero emission methods including cargo bikes and electric vans."
Councillor Clyde Loakes, Deputy Leader of the council said, the scheme "will help us reduce the number of delivery vehicles on our roads and replace them with environmentally-friendly cargo bikes. Cargo bikes also hold a competitive advantage over motor vehicles as they can move easily around the borough and bypass congestion."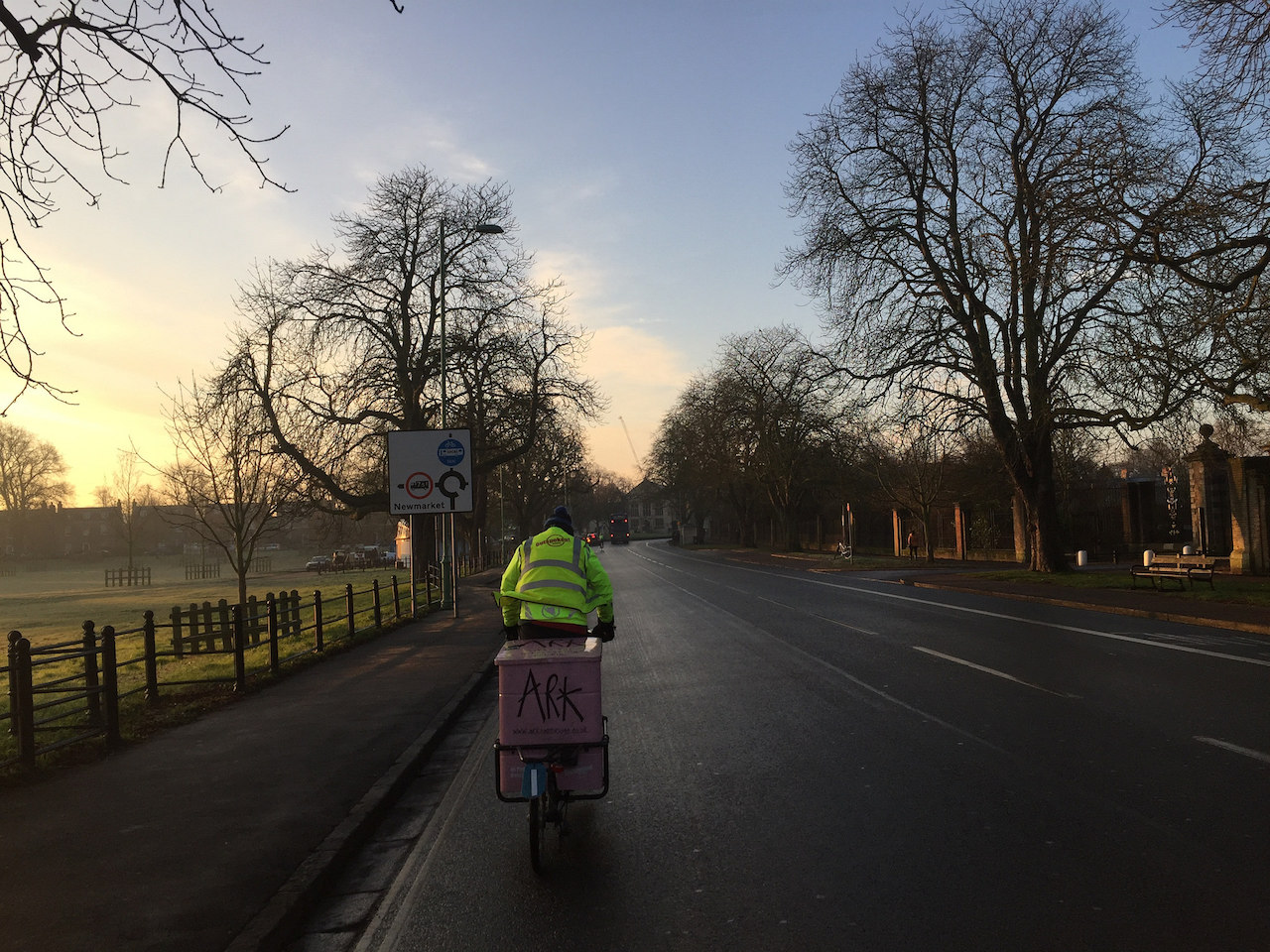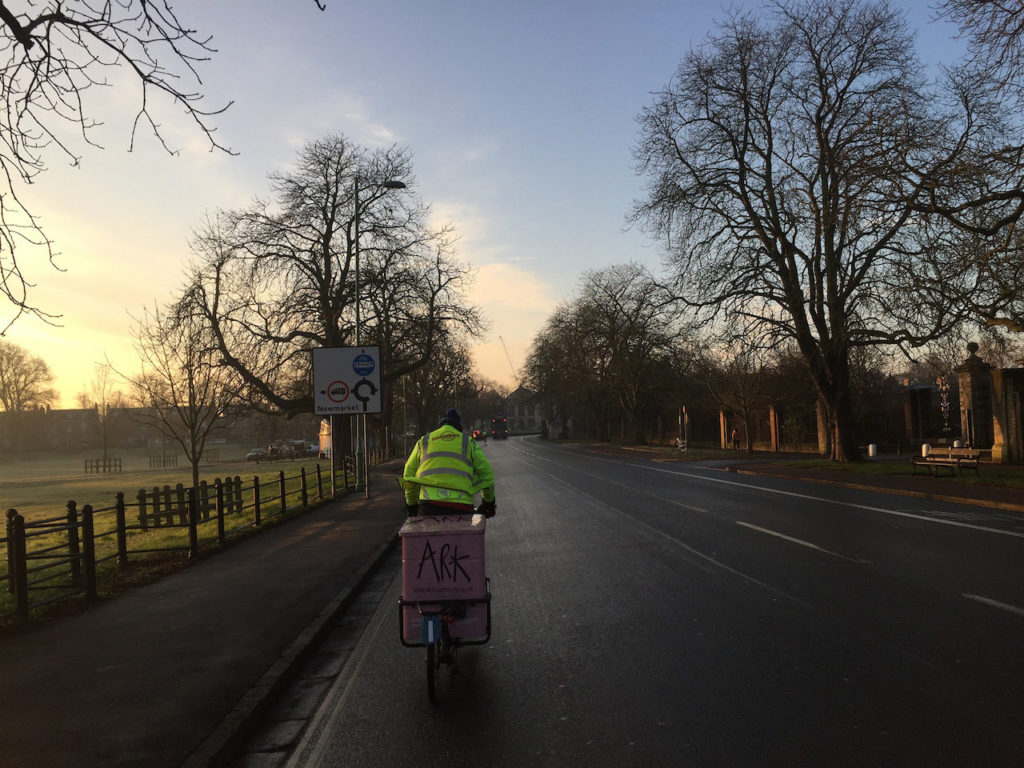 Rob pointed out, "There hasn't been as much industry investment put into e-cargo-bikes as there has been into e-cars and e-vans for example, so after purchasing the vehicles we work closely with the manufacturers."
For example, they might find design faults that only come to light through heavy use, and these need fixing. This incurs a level of risk to the business.
This is why Rob feels that government support is essential in supporting e-cargo-bike delivery companies: "Government support helps companies like ourselves absorb the risk and make it sustainable for us as a business."
Looking to the future, Rob suggested "Grants to companies to buy the e-bikes are a great idea as the sector is then market driven." Ultimately with the equipment to use it, it is for the e-cargo-bike delivery company to make the business model work and it is down to them to survive or fall.
He continued, "This will work well where there are restrictions on fossil fuel powered cars in the same areas too," the stick to discourage car and van use being supported with the financial carrot to support the use of e-cargo-bikes.
From Rob's perspective this seems to have worked well. Many of his new clients in Waltham Forest, in outer London have business needs in Central London.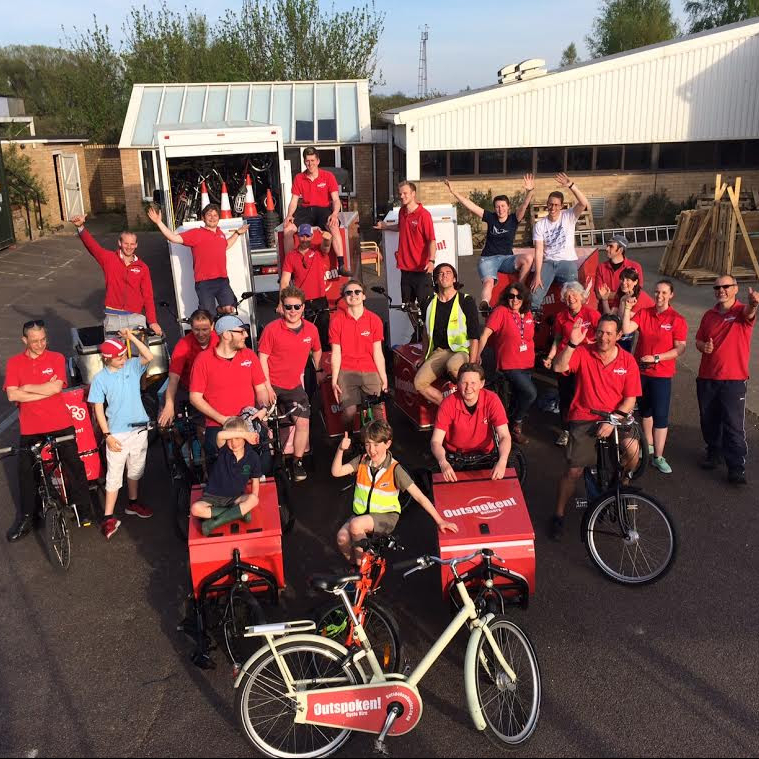 This is why he has already expanded the business using a hub and spoke model to the centre of the UK capital – an electric van takes a large load to a point where a number of e-bikes take the parcels the final mile.
The government support seems to have seeded a successful business that should help reduce congestion and pollution in a much wider area than originally planned.
Learn more about Outspoken Delivery.
– By Richard Shrubb
P.S. Don't forget to join the Electric Bike Report community for updates from the electric bike world, plus ebike riding and maintenance tips.
Reader Interactions