eBike News: Hydrogen Bike, Golf eBike, Win eBikes, 3D Printed eBike, eBike Subsidies & More! [VIDEOS]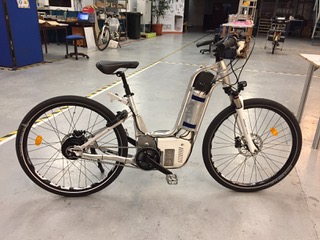 In this week's eBike news roundup:
Hydrogen Powered eBike
eBike to Replace Golf Cart
Win an eBike from ProdecoTech and Raleigh
3D Printed eBike
25% eBike Subsidy in Sweden
UK Considers eBike Subsidy
And Much More!
New eBikes & eBike Systems
ALPHA Hydrogen-Powered eBike
Pragma Industries hydrogen fuel cell powered e-bike is now certified to European standards.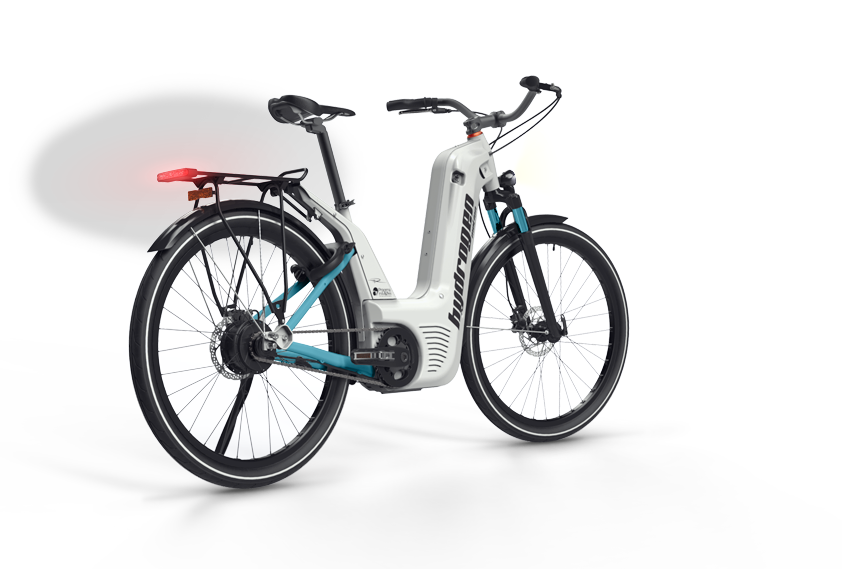 They also say "we are in process in getting a certification for increased range to allow 100 miles of continuous travel on a 250 bar pressure tank. Same tank as we have now, just certified for higher pressure."
The advantage of hydrogen tech is that recharging is almost instantaneous (just refill the tank). The disadvantage is the widespread lack of hydrogen gas for and the associated compression equipment.
Here's a (French language) video showing Pragma owner's range trip test on the bike (note fairings missing on the bike to show component parts for easier explanation) and it managed 103km on a tank of compressed hydrogen.
The Golfer
Like E-bikes? Like golf? Then check out this e-bike on IndieGoGo.
https://youtu.be/-c-zgiuc2J4
Clearly it has bag mount and also features an oversize kickstand and easy step-thru frame. It seems a neat idea if you want to speed up the time spent walking between shots.
It will be interesting to see if golf courses will see the innovative side of this and allow e-bike use. Priced at US$2999.
There same crowdfunding campaign also features a regular (non-golfing!) Urban design of e-bike priced at US$2950.
3D-Printed eBike
OK, this isn't really a new e-bike that is going to be widely available in the forseeable future. However, it does show the potential of 3D printing technology.
This Slovak Spectator article relates how the technology, which 'prints' 3D objects by laying down layer upon layer of material (in this case aluminium alloy) very precisely, has been used to produce a 'one-off' e-mtb with a retail tag of around US$20,000. For special use, one-off e-bikes it might just have a place…
Indeed Slovakia may yet become a tourist e-bike hotspot, as the same newspaper details their nascent charging station network and a new bike bus in one of their regions.
Diamondback Launch Lux eMTB in the UK
New eMTBs seem to be popping up all over the place at the minute; the latest is a Bosch Performance Line CX-powered model from Diamondback.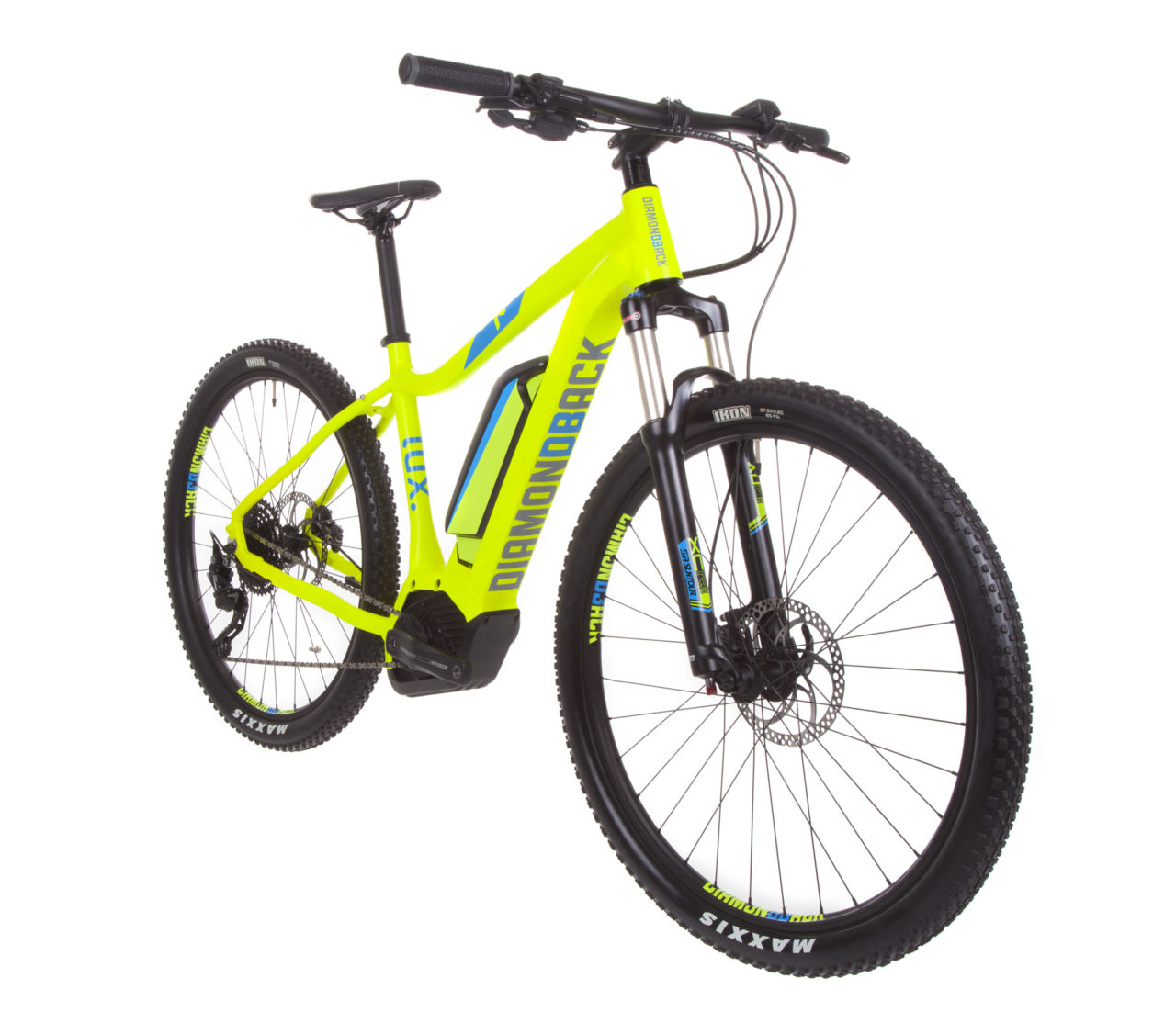 The £2000 priced model features a 400wh battery, minimalist Purion combined display and power button unit plus Shimano's Deore 10-speed rear derailleur. Suntour XCR LO-R AIR forks have 100mm and the 27.5" wheels have 2.2" wide Maxxis Ikon tyres. The hydraulic disc brakes feature powerful 180mm rotors.
Here is a link to Diamonback electric bikes.
First In Depth Review of Brompton E-Bike
There have been quite a few media mentions of the new Brompton e-bike after brief trial rides but now the UK's A to B transport and energy magazine has published what we believe to be the first in-depth review in a comparison test with Brompton retrofit specialists Nano Electric Bikes.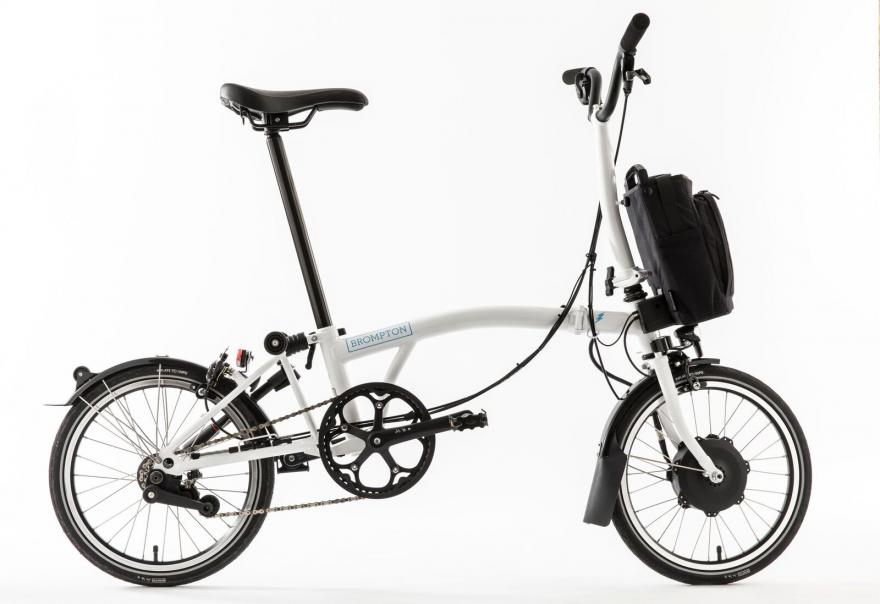 If you are in the market for an electric Brompton you might not be surprised to hear which of the bikes you might plump for depends on your exact requirements (and the depth of your pockets). Also be aware that the official Brompton control software is still being finalised for the final production model, so trial rides on models out there may not reflect the final product, due 2018.
The test edition of the magazine is available as a £0.99 download and a print copy is also available free when buying the book Brompton Bicycle.
Elsewhere on EBR
EVELO Galaxy ST Testing & Review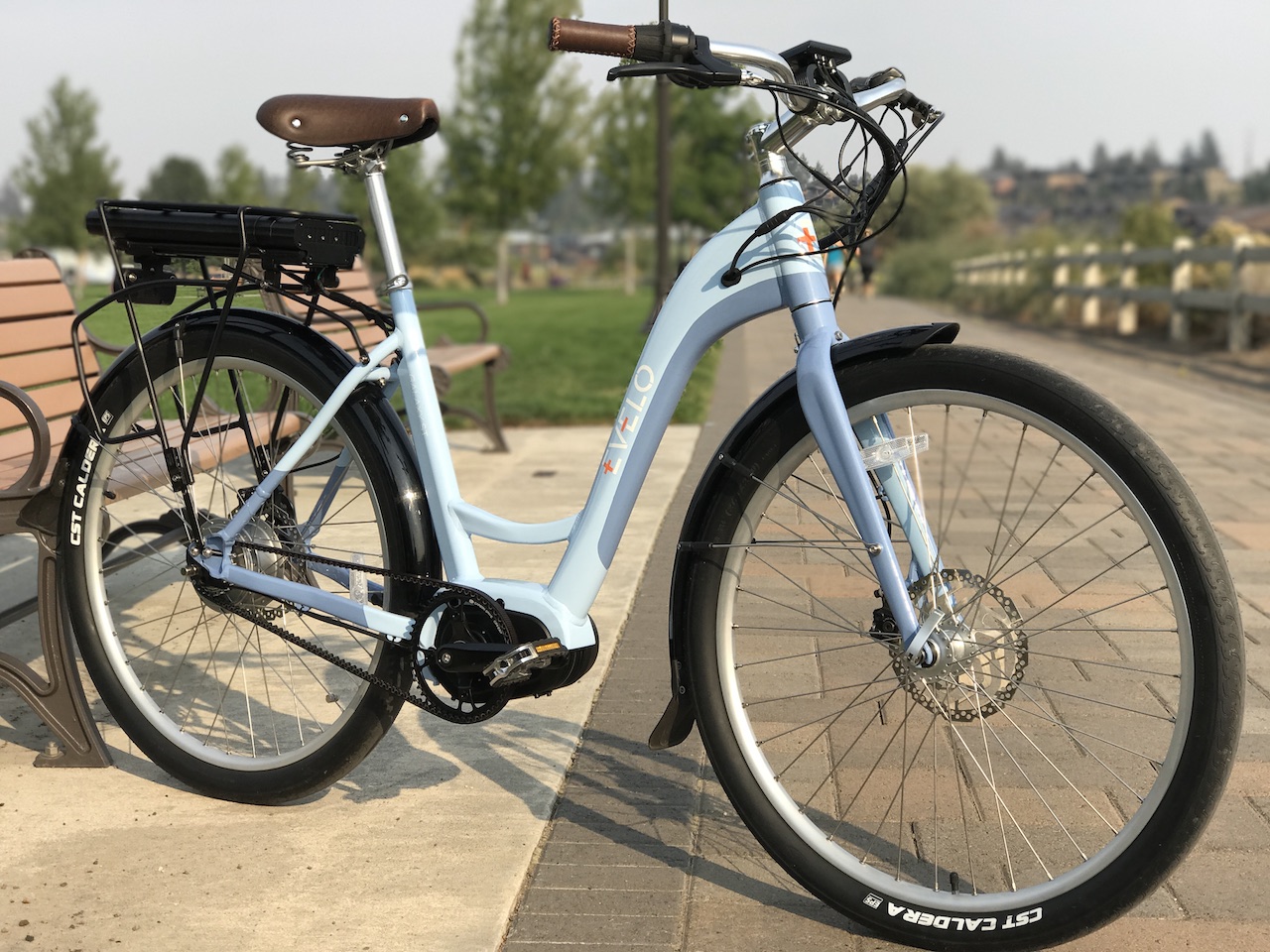 The new eBikes from EVELO keep rolling out! In this testing & review feature we take a detailed look at the new step thru EVELO Galaxy ST cruiser commuter.
Some of the highlights of the new Galaxy ST are the easily rideable step thru frame design, NuVinci continuously variable transmission, Gates Carbon Belt, and the new Bafang Max mid drive system.
New Series on Adventure Touring by eMTB
Check out this new series on EBR which covers adventure touring.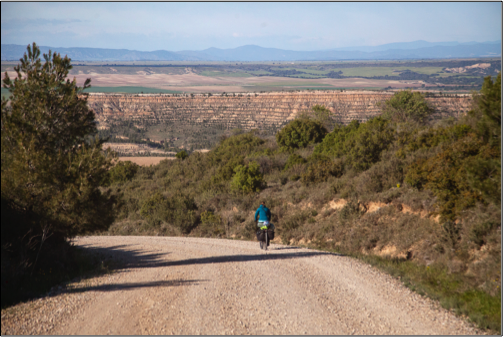 This primer covers areas such as what trail conditions to expect and what e-bike criteria to look for if you want to go adventure touring. Stay tuned for more articles covering areas such as suitable motor systems in more detail.
Get Inspired
Raleigh Electric Supports Bahati Foundation
Raleigh Electric is partnering with the Los Angeles-based Bahati Foundation to support underprivileged youth in the inner city areas of L.A.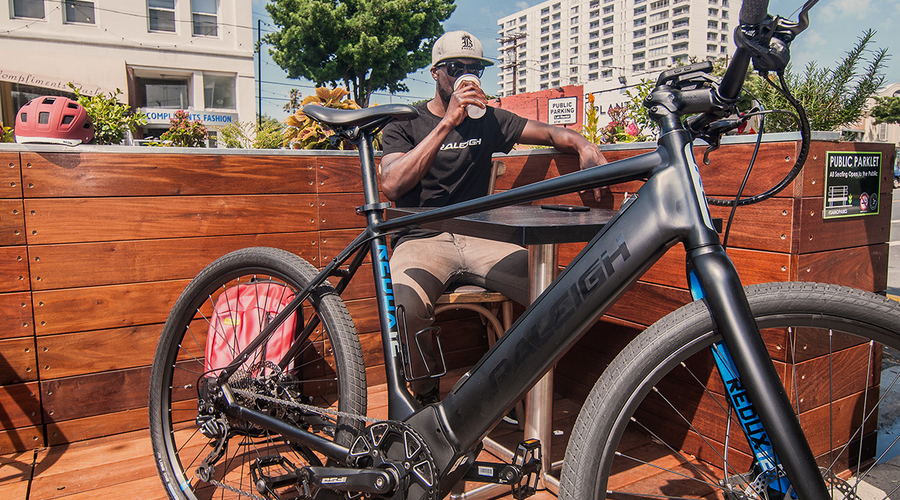 The Simi Valley-based electric bike manufacturer will be donating a 2017 Redux IE ebike that the Bahati Foundation will raffle off to support the valuable work it does to motivate and empower the leaders of tomorrow.
To purchase tickets, visit the raffle site.
ProdecoTech Competition
US eBike manufacturer Prodecotech is giving you the chance to win one of their Phantom or Stride 400M e-bikes.
Enter for your chance to win here.
Here is a closer look at the Stride 400:
https://youtu.be/VxFvikFQ6CU
New E-bike Store for Austin, Texas
Rocket Electrics, Austin's first all-electric bike retailer has announced the opening of a second store on November 2nd at 2nd Street District.
Rocket Electrics say "The new store will specialize in some of the most technologically sophisticated pedal-assist electric bikes (e-bikes) on the market, Riese & Müller. Powered by Bosch drive systems and custom built to customer specification, these bikes are designed to provide an efficient, healthy, comfortable alternative to today's car commuters."
New E-bike Blog
If you keep an eye on the UK e-bike scene it might be worth keeping track of a new blog, electricbikeman.com which has features and e-bike reviews plus news of UK e-bike events.
Infrastructure
E-bike Paths for Belgium?
Belgian press reports say that Björn Rzoska of the Flemish Green party and MP in the Belgian parliament, wants upgraded bike paths for e-bikes and has submitted a resolution on the subject.
According to Rzoska, the potentially greater speed of e-bikes, especially speed pedelecs (max assisted speed under EU regs 45kmh) can lead to accidents.
And according to Go Press Mobility the the parliament has agreed to the principle of 'future-proofing' bike paths to make them faster, safer and able to carry more bikes and e-bikes.
E-bike Hire for Armenia
Panarmenian Net reports on the opening of an e-bike hire station in the ancient, historic village of Garni. The Green Mobility e-bike station is equipped with solar panels and batteries and one of the main aims of the scheme is to promote tourism in Garni.
New E-Tech
Fully Charged Update
We are big fans of the Fully Charged website from actor and 'e-enthusiast' Robert Llewellyn. Check out his latest video update below. In it, amongst much else, he reveals that:
* China brings a new wind turbine online every hour, 24 hours a day.
* UK's Oxford plans to ban internal combustion engine vehicles from its centre by 2020.
* Nissan recently announced an 'electric vehicle ecosystem' that would help store energy generated by green means and so 'balance' electricity grids.
Hans Power Pack – eBike Compatible
This interesting looking solar charging battery and light pack is designed for Indian villages that are off-grid and only have humble power requirements but to whom the ability to charge a mobile phone and run basic lighting and some low power appliances means productive activity in the evenings.
There is even a compatible e-bike to charge the system too; a static recumbent bike connected to a flywheel so pedalling charges the Power Pack.
E-Bike Law
Pressure for UK Clean Air Could Lead to E-Bike Grants – but Sweden Leads the Way
Well, that's according to this Guardian article anyhow, which summarises Roads Minister Jesse Norman as saying "The UK government could potentially consider providing subsidies for electric bicycles and electric cars as part of a concerted policy effort to get more people cycling."
The case for e-bike subsidy appears quite strong, as the article points out "People buying electric or hybrid cars can receive up to £4,500 off the purchase price through a government subsidy scheme. However, there is no equivalent policy for e-bikes…".
Meanwhile the Swedes are somewhat putting the Brits to shame with the recent announcement of a 25% subsidy for e-bikes which will be available over the next three years, with annual budgetary provision of €35 million put aside to fund the scheme.
NYC Business Owners now Subject to E-bike Sanctions
The New York Post details the latest round in the city authority crackdown on illegal e-bike use, in particular by food delivery firm employees. Now, not only will the drivers themselves be the subject of the crackdown but the firms that employ are to be targeted.
A new law will allow employers of the riders to face US$100 fines for initial offences and US$200 for subsequent ones.
Stay tuned for more e-bike news & reviews and thanks for reading!
-Richard
P.S. Don't forget to join the Electric Bike Report community for updates from the electric bike world, plus ebike riding and maintenance tips.
Reader Interactions