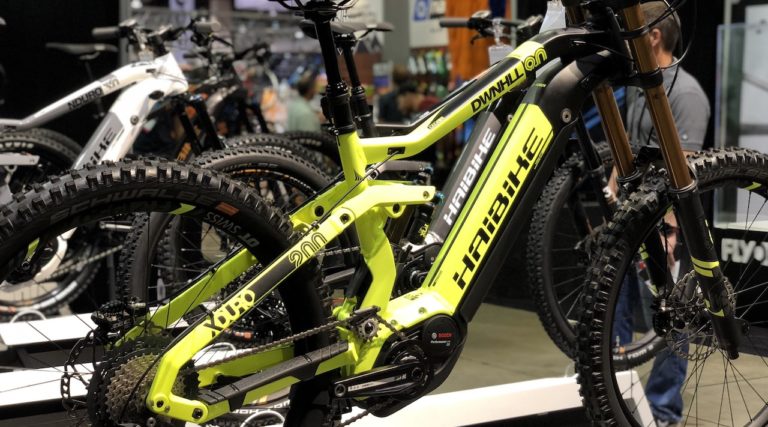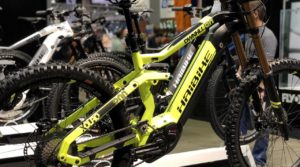 In this continuing coverage of the 2019 eBikes from Interbike we have the latest and greatest from Fantic, Haro, Haibike, Magnum, Rayvolt, & Tern.
Fantic showed off their 29″/26″ wheel XF1 eMTB and their new eRoad with the Fazua battery & motor combo that can be quickly removed.
Haibike has the latest Sduron, Xduro and Nduro eBikes and they showed a preview of their 2020 prototype of the Flyon eBike with the new high torque TQ mid-drive motor system.
Haro showed off their latest updates to the eMTB line that features the Shimano STEPS mid-drive systems.
Magnum's line up features a new eCargo bike, step thru commuter style ebikes, an eFat cruiser, and a line up of eFolders.
Rayvolt has a number of vintage style electric cruiser bikes with high-tech features that can fine tune the ride characteristics.
Tern has updated some of the GSD eCargo features and added a bunch of accessory options. Their Vektron eFolding bikes have also been updated with a new battery location and sturdy cargo rack with many accessory options.
Also, make sure you see the videos with the latest eBikes from Bosch, BULLS, iGO, Raleigh, Stromer, & Yuba.
And videos from Bafang, Hase, Riese & Muller, Univega, & Yamaha.
And videos from Benno, Brose, Favaloro, KHS, & a 500+ Mile eAdventure!
Enjoy! [Read more…] about VIDEOS of 2019 eBikes: Fantic, Haibike, Haro, Magnum, Rayvolt, & Tern.