eBike News: Carbon eMTB, New Tern, Rad Power in Canada, Philly Expo, Alaska eBiking & More! [VIDEOS]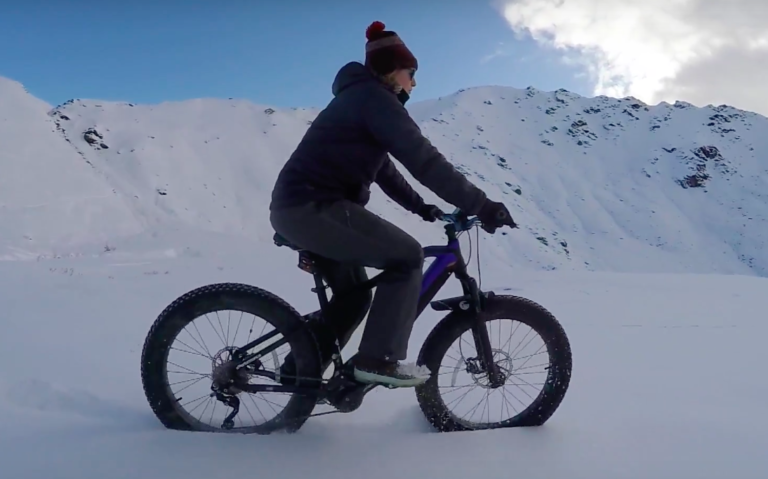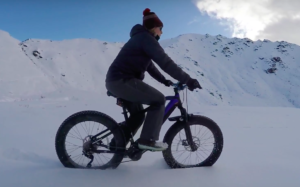 In this week's e-bike new roundup:
LaMere's Carbon eMTBs
Tern joins Bosch to unveil new e-bike for Asia
Genze 200 Series eBikes
Rad Power Powers into Canada
Philadelphia Electric Bike Expo
Fat eBiking in Alaska
Manchester's Most Popular Cycle Lane
3d Printed Bike Bridge
Michigan's New eBike Law
And much more!
New eBikes & eBike Systems
Lightweight eMTBs from LaMere
LaMere's website says 'We offer the best value in high-end carbon bicycles, customized for every customer and sold direct'.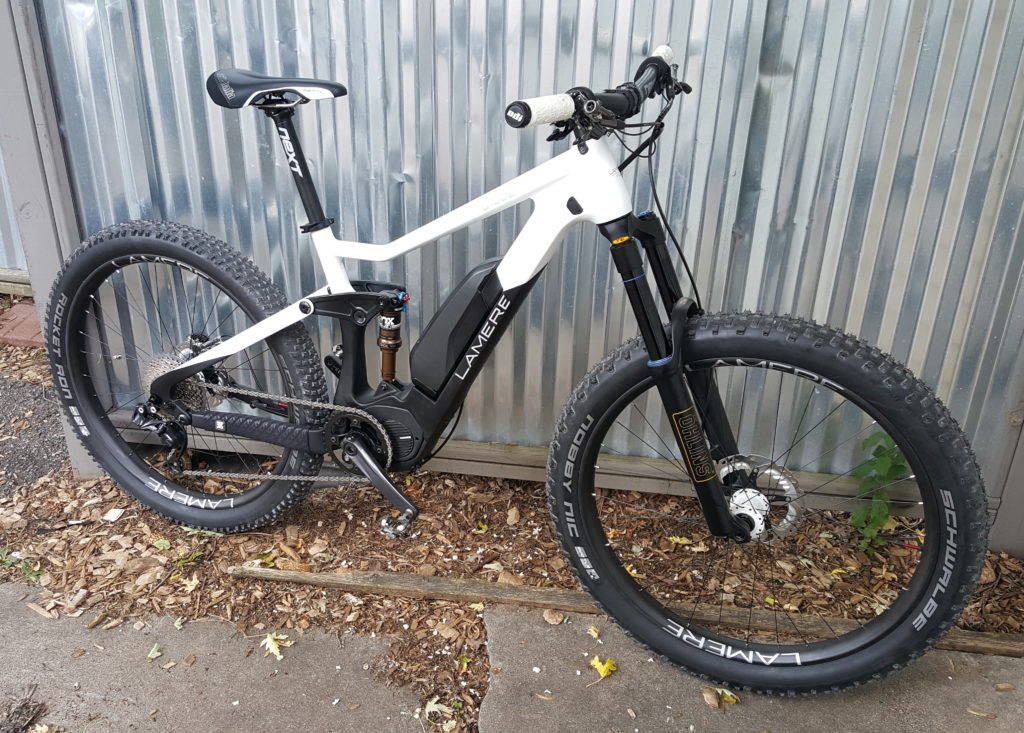 They have now applied that formula to E-MTBs and the new Diode model is billed as a "full carbon 27.5+/29+ eBike with Shimano E8000 motor system with a total weight of 39.5lbs 18kilos' that 'represents a new paradigm in lightweight enduro eBikes at an attractive price point of $8500."
As you would expect, spec looks impressive with their 41lb 'flagship' option featuring Ohlins RXF36 front fork, Onyx instant-engagement hubs on LaMere 50mm wide carbon rims, Fox Float DPS Trunnion Mount Shock, XT Di2 shifting, and XT brakes plus 150mm of travel front and rear.
Power comes from Shimano's E8000 motor and extra 504Wh batteries for big rides weigh only 5.5lbs and can be purchased with the bike for an extra $600.
LaMere sells its bikes world-wide, has a limited number for sale now and is currently taking pre-orders on the Diode which is available in 4 sizes. USA shipping is free, and shipping to Europe and other parts of the globe adds $400.
Check out their full range of e-bikes here.
Tern Joins Bosch for eBike Launch at Tokyo Motor Show
Tern launched a new concept e-bike equipped with Bosch's latest technology at the recent Tokyo Motor Show.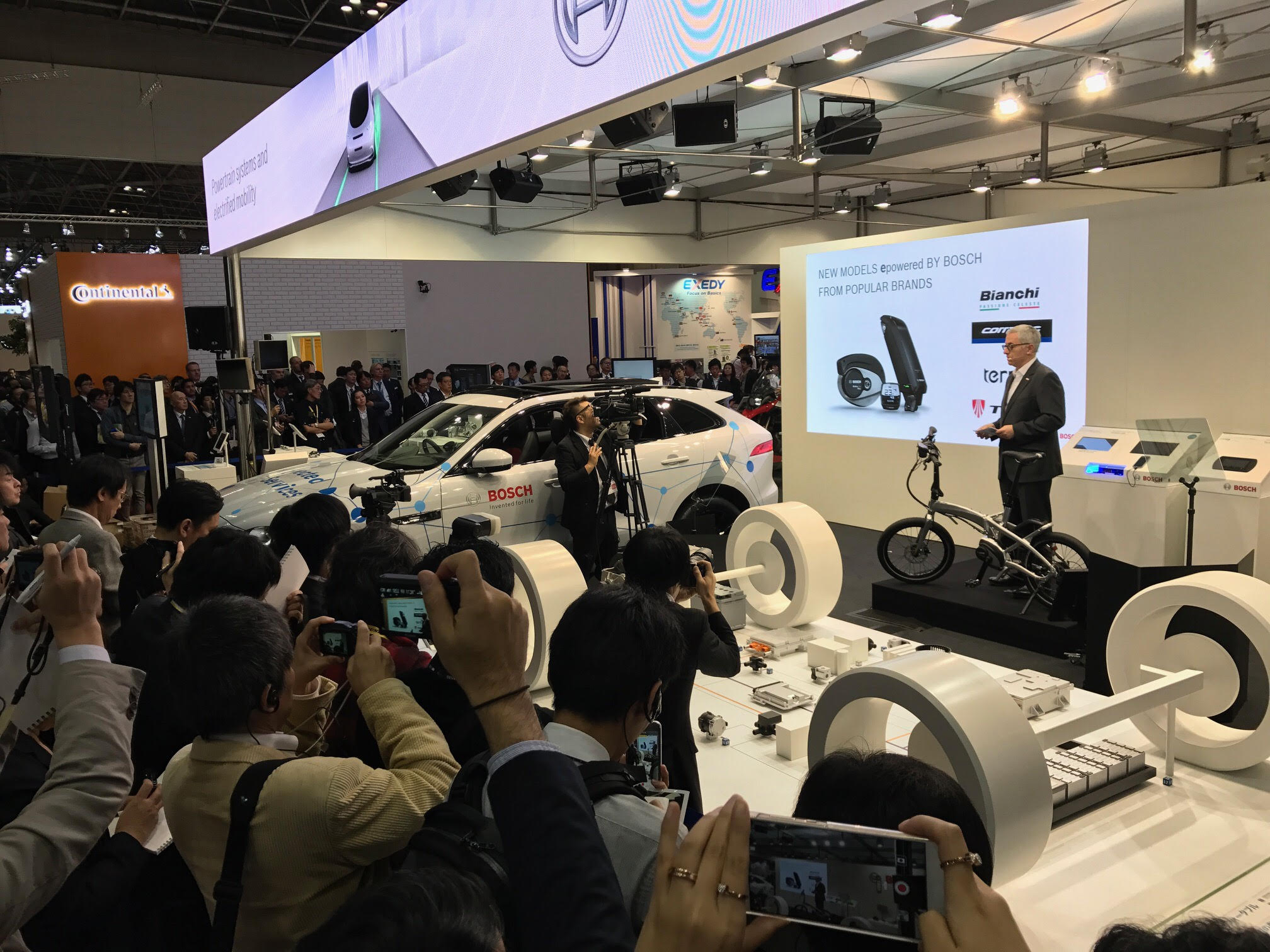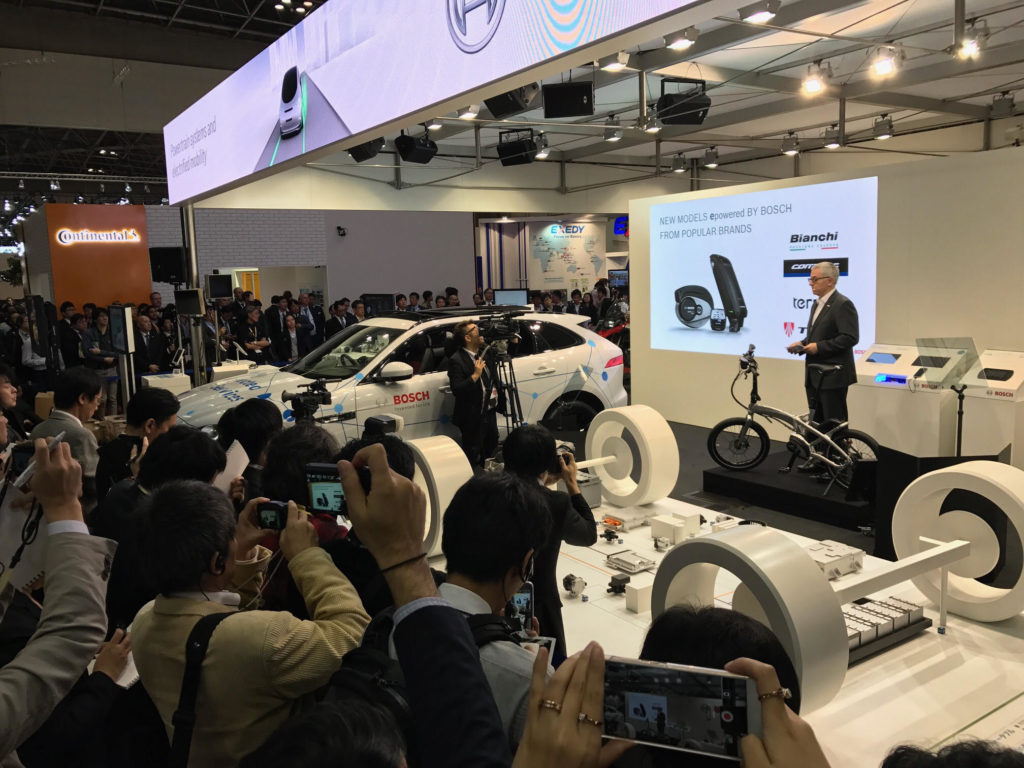 The all new folding e-bike marks Tern's entry into the Japanese market and apparently incorporates 'the next-generation of Bosch eBike technology'.
Tern's new concept e-bike takes the core technology of the Vektron family and combines it with Bosch's 2018 Active Plus system.
"Compared with the previous generation hardware, the newest Bosch system is lighter, more compact, quieter, and more efficient. Furthermore, when ridden without power support, the system offers barely any resistance" says the official press release.
Tern's bike features an integrated rack and weighs less than 20 kg. It is billed as "ideal for multi-modal commuting, family transport, and personal transportation."
See Tern's concept bike at the Bosch booth of the Tokyo Motor Show from October 27th until November 5th.
Let the eBike Take the Strain
Ever felt like a car is a weight around your neck? Check out Genze's latest promo video below.
Genze is a Californian-based e-bike firm and have just released this humorous video to show off their latest 200 series e-bike.
https://youtu.be/mrX3FwQZlFU
Get Inspired
Winter is on the way and Alaska eBike just posted this video of eBiking in the snow, enjoy!
Philadelphia Electric Bike Expo
This weekend (Nov. 4-5) is the Philadelphia Electric Bike Expo. It will be at the Philly Bike Expo at the Pennsylvania Convention Center. This will be an indoor track that wraps around the expo area.
Here is a video to give you an idea of what an Electric Bike Expo is like:
E-Bike Biz
Seattle-based direct-to-consumer electric bike company, Rad Power Bikes, has announced their company's first international market debut outside the United States – all Rad Power Bikes models are now available with free shipping to Canada, a $400 saving from the previous shipping and delivery option.
The company offers four models at the following Canadian MSRPs: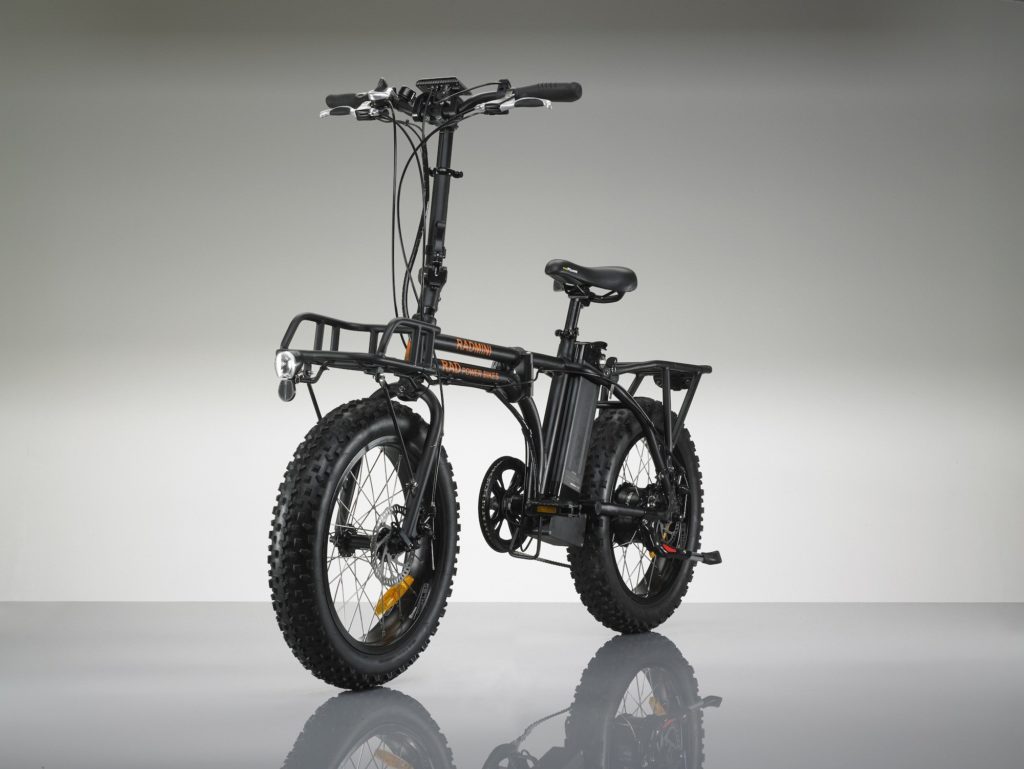 Elsewhere on EBR
Evelo Galaxy ST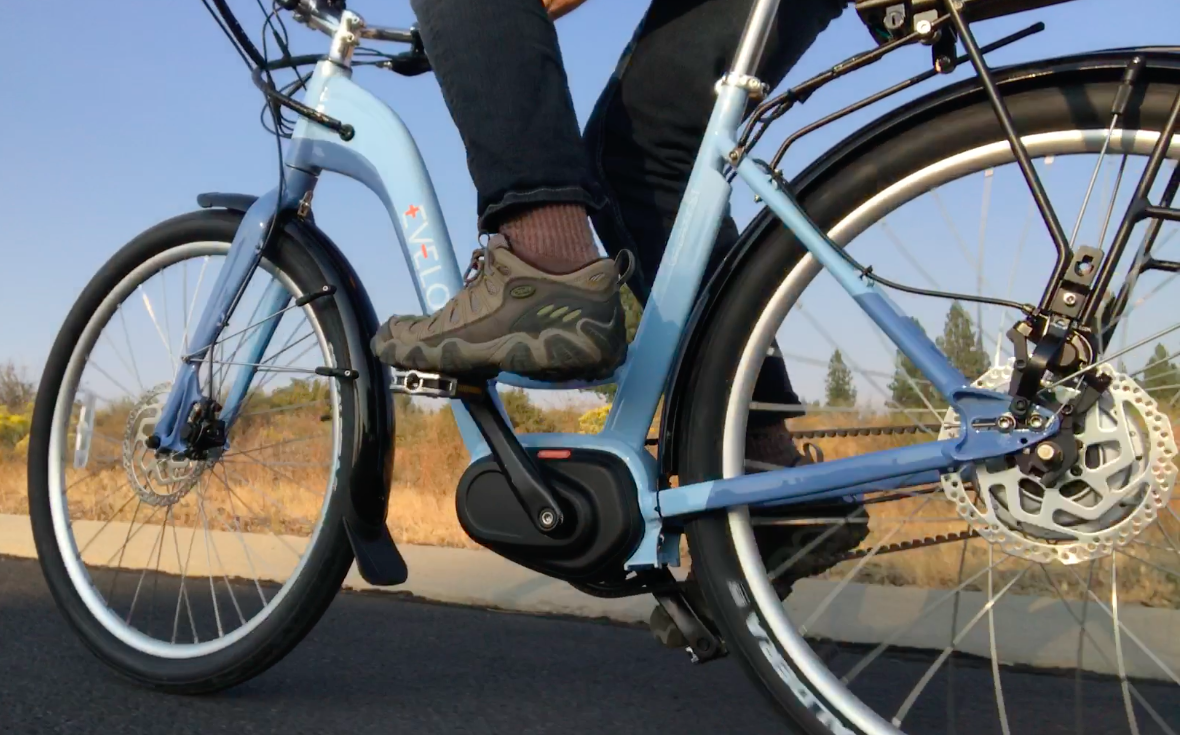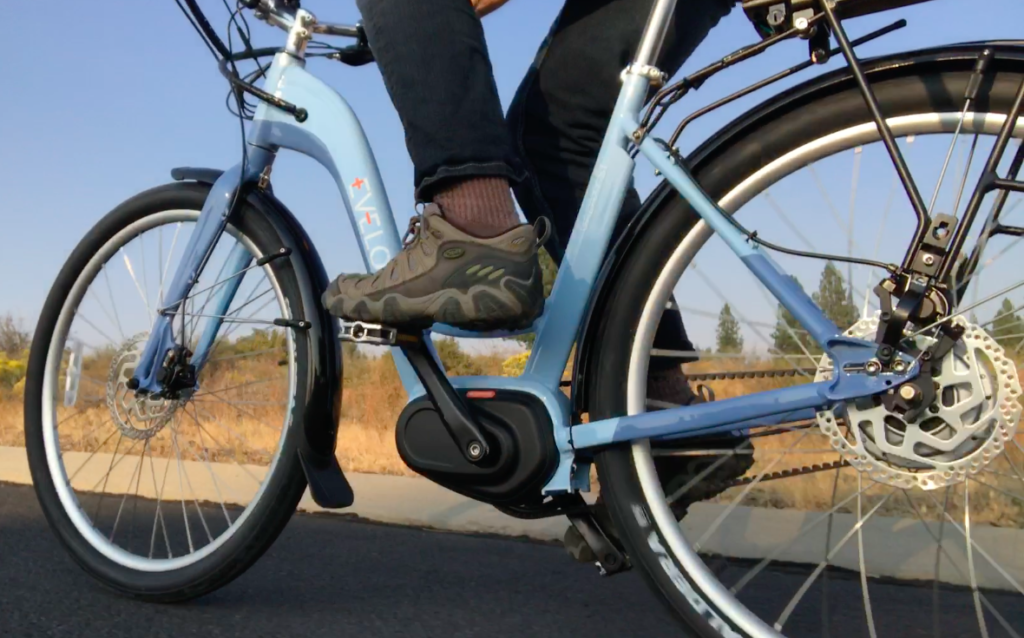 Here is the ride and range test results of the EVELO Galaxy ST that features the low maintenance drivetrain with a Bafang mid-drive, Nuvinci stepless gears and belt drive.
Infrastructure
Stirling E-bike Hire Scheme
The city of Stirling has just announced Scotland's first public e-bike hire scheme. It will be an extension of the popular Nextbike bike hire scheme already in operation there.
Manchester's Oxford Road Cycling Hotspot
The UK's BikeBiz reports that more than 5,000 people are riding daily on the new protected cycleway along Oxford Road and Wilmslow Road in Manchester.
Cycle counters have recorded more than 5,000 cyclists a day on twelve occasions since the highpoint-to-date was reached on 25th September.
By checking out this map at the eco-counter website you can see how well the cycle lane is doing; pretty well it appears, matching or exceeding cycle counts in central London.
3D 'Printed' Cycle Bridge for Netherlands
A new bike bridge has been "printed" out of concrete at the Eindhoven University of Technology! It is being used for a cycling route in Gemert, in the Netherlands.
"One of the main advantages of printing concrete is that much less concrete is needed than in the conventional technique, in which a mold (formwork) is filled with concrete. By contrast, the printer deposits only the concrete where it is needed, which decreases the use of cement. This reduces CO2 emissions, as cement production has a very high carbon footprint."
E-Bike Law
New Progressive E-bike Laws for Michigan
Good news from Michigan where Governor Snyder has signed legislation liberalising e-bike laws so they are no longer classed as mopeds (with all the attendant red tape) and, subject to meeting the legal criteria, can now be taken on roads and paved cycleways.
Stay tuned for more e-bike news & reviews and thanks for reading!
-Richard
P.S. Don't forget to join the Electric Bike Report community for updates from the electric bike world, plus ebike riding and maintenance tips.
Reader Interactions