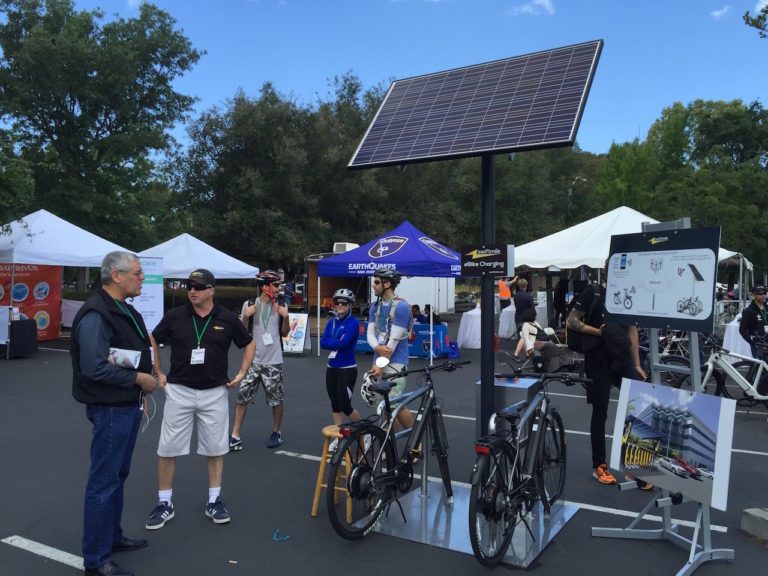 The Palo Alto Electric Bike Expo combined a lot of the unique aspects of the Bay Area like high tech, new forms of transportation, solar charging, adventure, dogs, and fun!
The Expo was held on April 22-24 at the Stanford Shopping Center with close proximity to Stanford University and the Stanford Research Park.
Attendees had a chance to ride over 125 different electric bikes from A2B, BESV, BULLS, Easy Motion, Felt Electric, Focus, Gazelle, Haibike, IZIP, Kalkhoff, KTM, Raleigh, Stromer, Tempo, Trek, Vintage, Xtracycle, and Yuba.
The Expo was covered by news from  [Read more…] about Palo Alto Electric Bike Expo: Tech, Transportation, Adventure, & Fun! [VIDEOS]