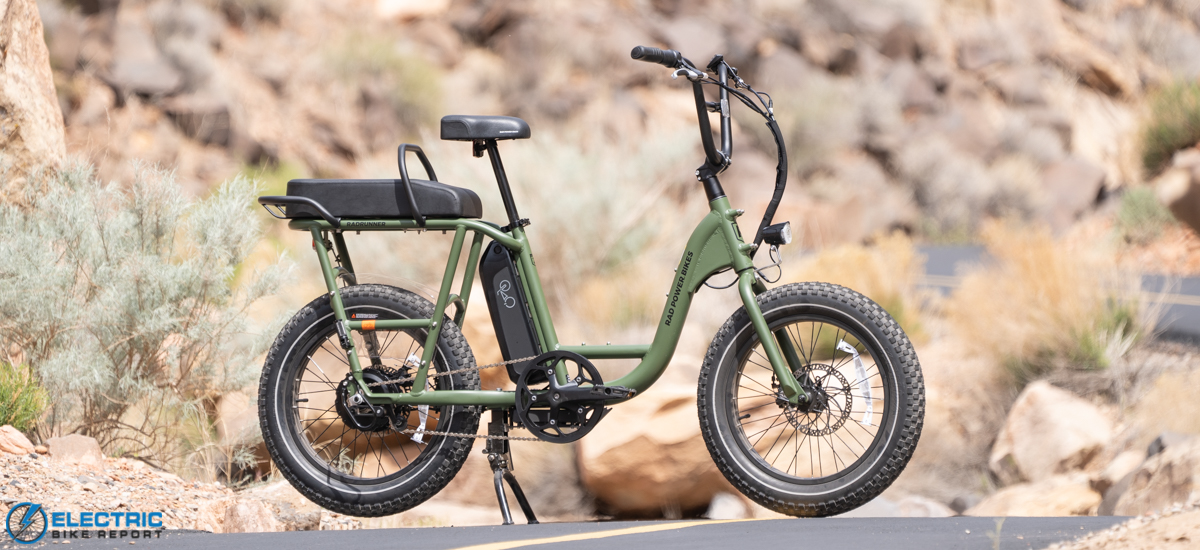 *Electric Bike Report aims to help consumers find the right electric bike for their needs. When you buy a product we recommend, we may earn a commission.
Just which moped-style e-bikes are the best? First, lest try to figure out what a moped-styled e-bike is. Whilst there is no precise definition – they are a category that has only really come to the fore recently, due to their increasing popularity – there are certain telltale design features on these e-bikes.
Moped style e-bikes look to combine the essential e-bike characteristics of having pedals and a relatively low-powered electric assist motor system with many of the comfort and convenience features of full-on mopeds. That often means a bench seat (that may also be able to accommodate a pillion passenger and so rear footpegs may also be present), motorcycle grade suspension and tires plus automotive lighting style features like a full on headlamp or even indicators.
That's what they are, but why would anyone want a moped style e-bike? It has to be said that that indefinable ingredient style plays a big part and as what constitutes style is a subjective thing, but there are clearly other attractions to moped e-bikes too. No doubt to some the motorbike look is a real hook, whilst others might be fans of some of the celebrity adherents of brands like Super 73.
More than all this though, moped-styled e-bikes have real, practical benefits. A long bench seat, suspension and large tires all offer greater comfort than many other designs of e-bike whilst features such as an upright riding position, well-specced lighting and a powerful motor with some degree of throttle control can help them feel very safe in busy town traffic. On the downside they tend to carry a weight penalty for all that extra heavy duty equipment.
Like other genres of e-bike, moped-styled e-bikes will each have their own strengths and weaknesses; some may be better for commuting, some for off-roading….and so on, but all share a fun and funky ride feel that's hard to define but easy to sense once you get motoring on a moped-style e-bike. So without further ado let's take a look at what we think are the best moped-styled e-bikes out there right now.
Our Picks For The Best Moped-Styled E-Bikes of 2023