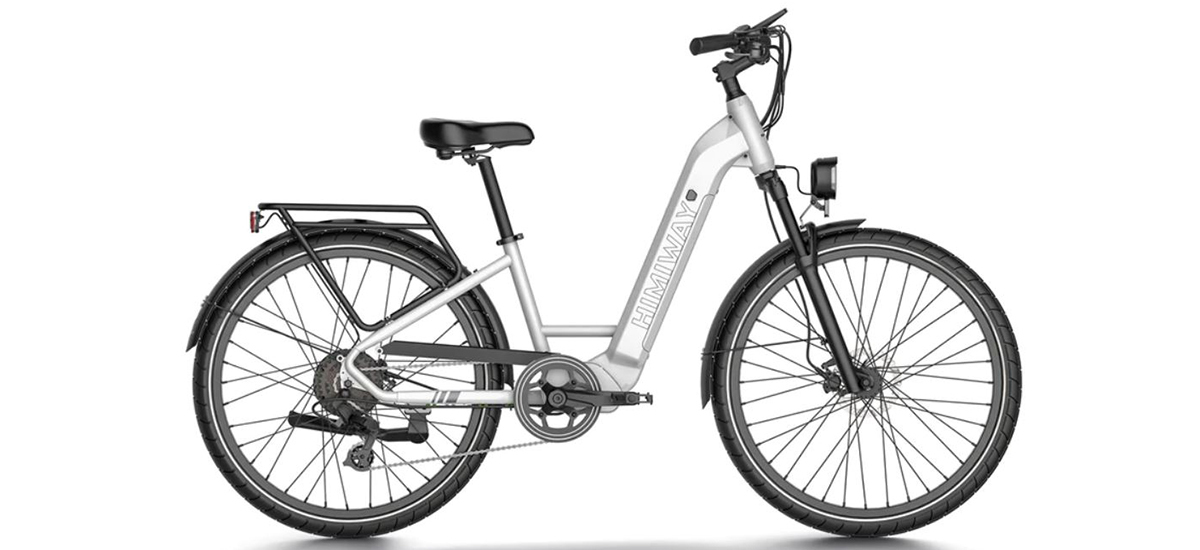 Himiway has announced their new models for 2023 and there are a few surprises in there for this popular maker of fat-tire e-bikes. For the first time, Himiway has introduced an e-bike with tires narrower than 4 in. The Rambler is a city/commuter e-bike that comes in three different versions, two with a hub motor and another version with a mid-drive motor.
The Rambler ships ready for commutes; it includes front and rear lights, fenders and a rear rack. And because the Rambler is meant to stay on paved surfaces, Himiway gave it a different wheel size.
Will Himiway be able to nail the commuter model as they did with so many other Himiway e-bikes we've reviewed? Let's take a deeper look at the Rambler and find out.
[Read more…] about Himiway Rambler Review: a Look at the Recently Released Specs