Ebike News: Giant's New High End E-MTB, Himiway's New Fat Tire Models and Much More!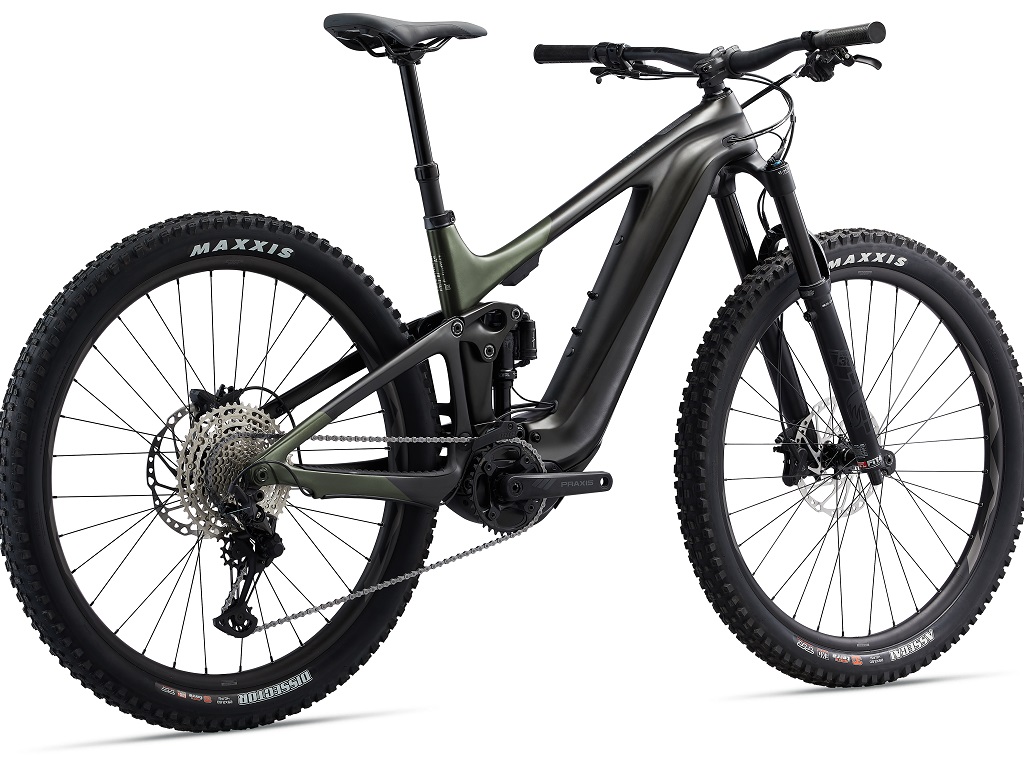 If you want proof of how fat tire style e-bikes are taking the US by storm look no further than the three new models just announced by fat tire specialist Himiway – there are extra big batteries across all three models which include a cargo bike and a full suspension model.
By contrast Giant's new e-mtb concentrates on high tech, being their first e-mtb built on a composite frame. Innovative features include flip chip technology that lets the rider switch the frame geometry between two different settings and the new RideControl Go multi-function frame-integrated button and allied handlebar remote. All proving there are evermore ways to venture off-road by e-bike – whether it's comfort, huge range, cargo-carrying or a high-tech adrenaline boost you want.
In this week's news::
Meet Giant's lightweight superpowerful new e-mtb, the Trance X Advanced E+

Fat tire specialist Himiway expand range with 3 new models

Zooz brings e-BMX style bike from US to UK

The Ultra retrofit kit uses wireless sensor tech

Tuck's folding-wheel folding bike technology

Porsche to take majority stakeholding in hi-tech e-bike firm Greyp
GIANT'S NEW TRANCE E-MTB LANDS IN THE US and UK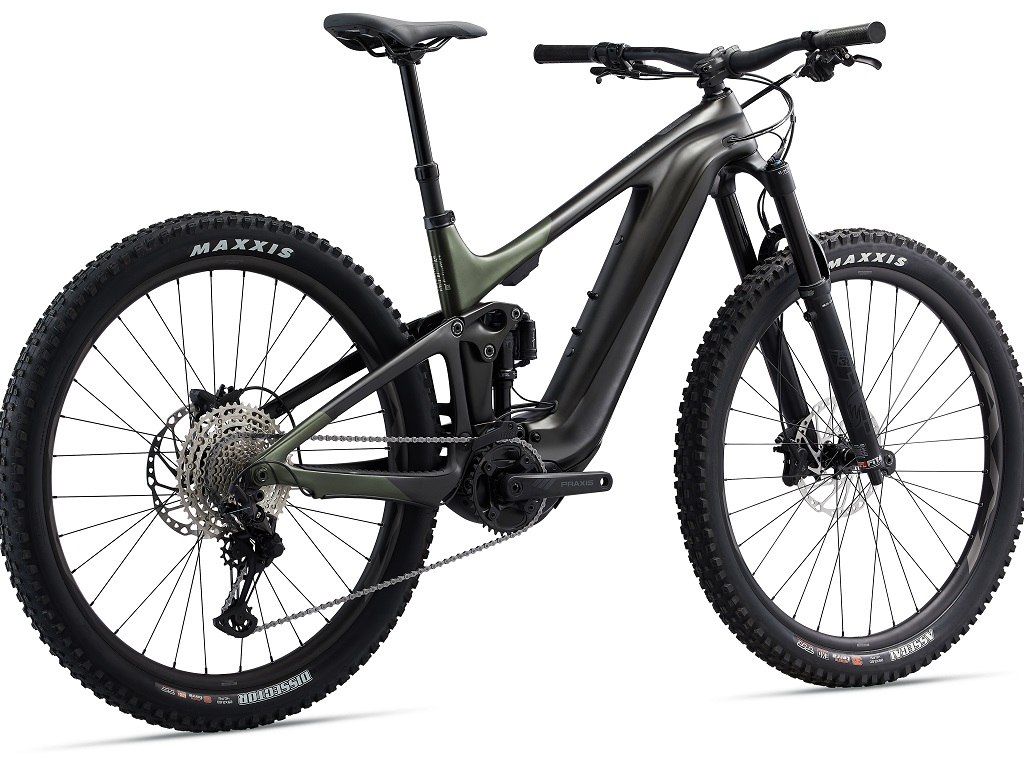 Giant have just announced a new carbon-framed version of their Trance X Advanced E+ e-mtb featuring Yamaha's most powerful and newest motor.
It is a full-on off-road machine with 29" wheels, 140mm of rear wheel travel and Yamaha's new SyncDrive Pro motor, which is lighter and smaller than the previous version and claims 85Nm of torque and 400% max assist. The 625Wh battery claims to charge to 80% in just over two hours.
It comes in three models and four frame sizes with prices between $6,800 / £5,999 and £7,999 / $9,300.
FAT TIRE SPECIALIST HIMIWAY ANNOUNCES 3 NEW MODELS FOR JAN 22
The video below shows more detail on the following models just announced by fat tire e-bike specialist Himiway and EBR has our own more detailed piece on the launch here:
The Zebra is described as a 'blend of mountain and urban cruiser' and majors on its huge 960Wh frame-integrated battery, with 80% min capacity guaranteed after 1000 charge cycles according to the launch video. There's also a 750W rated rear hub motor, Tektro hydraulic disk brakes, frame width for 4.8" wide fat tires (it comes with 4" wide tires) and integrated lights. There are step-over and step-thru frame variants. Retail price is US$1999 but there was a $200 discount at the time of writing.

The Big Dog is described as an 'all rounder' and features similar spec motor and battery and comes as standard with two separate rear racks. Payload capacity is stated as 400lbs (around 181kg). Retail price is US$2099 but there was a $200 discount at the time of writing.

The Cobra is Himiway's first full suspension e-bike and features similar motor and battery combo to the above e-bikes but also has super-wide 4.8" tires – Himiway's widest tyres ever. There is also a Pro version featuring a Bafang M620 mid-drive rated at 1000W. Retail price for the Cobra is US$2300 (above discount applies too) and the Pro is US$3999.
ZOOZ LANDS IN THE UK
Zooz's Urban Ultralight, originating in Chicago, is certainly an eye-catching e-bike, described as a cross between an 80s Chopper and a BMX. And it's now made its way from the US to the UK courtesy of Ride and Glide.
There are three models, 250, 700 and 1100 based on the wattage of the drive system, so only the 250 is road legal in the UK. The 250 version comes with a 576Wh battery. Other unusual features include a steel frame and a moped style seat.
US prices are from $2,100 to US$3,100 and in the UK they are rather pricier at £2,100 to £3,100.
UK'S GO OUTDOORS' ELECTRIC KIT WITH WIRELESS PEDAL SENSOR
Although it has been out a while, it seems to have been under the radar somewhat – we are talking about an attractively-priced retrofit kit called the Ultra that looks easy to fit and features interesting tech in the form of a wireless pedal cadence sensor. It is available from UK camping and outdoor chain Go Outdoors.
The Ultra kit comprises a front hub motor ready spoked into a 700C wheel and with a frame mounting bottle style battery and wireless pedal crank mounting sensor. It is priced at £540.
NEW BIKE TECH – FOLDING WHEELS
Tuck describes itself as 'the first folding bike with folding wheels' Not quite true as 1878 saw the introduction of the Grout Portable, a Penny Farthing type design whose large front wheel split down into four quadrants. Still, the Tuck is unique today, as far as we know.
The really innovative bit is the way the large wheels fold down; the 700C size wheels use carbon-fibre tubes instead of spokes to break the wheel down into segments which can be slid sideways on the hub after quick release levers are released. The tyres have to divide into segments too, achieved by the use of bespoke Gecko cellular rubber tyres.
There are actually three levels of fold; folding handlebars produce a long narrow package for the likes of hallway storage, a fold in half could enable loading into a car or train and the full fold with the wheels fully retracted is for when space is really tight. The full fold is shown in the video below.
It's the brainchild of British-born, California-based engineer Alex Animashaun, who has previously worked for Jaguar Land Rover and a vehicle startup in Kenya. He even says that if the Kickstarter campaign is successful he might think about an electric version….
It's currently on offer on Kickstarter from US$1295.
PORSCHE BUY GREYP
You might not think that supercars have much in common with e-bikes but Porsche clearly think otherwise, as they are reported to be lined up to become the new majority shareholder in Croatian e-bike manufacturer Greyp.
When you know that Greyp makes ultra-connected, very powerful e-mtbs including the $10,000 flagship, full-suspension G6 the match up makes more sense. The company sells its bikes in Europe and recently launched its US operations from San Pedro, California.
Reader Interactions