Staying Fit With an Electric Bike While Battling Cancer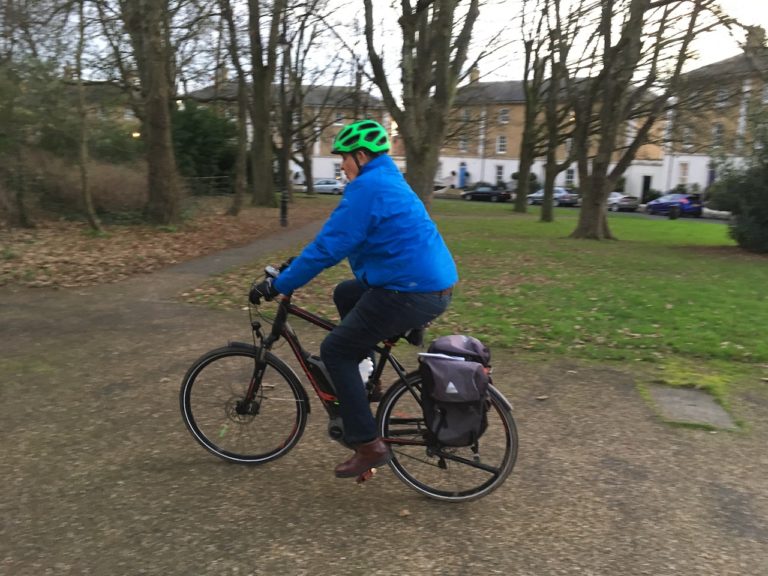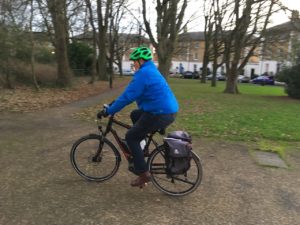 By Richard Schrubb
Ed Pope, a 67 year old cattle breeding consultant from Dorset in England, was diagnosed with terminal brain cancer in September.
Ed says that his fitness from riding his e-bike all over the countryside has made him fit enough to handle palliative cancer treatment.
Just last week he did a 27 mile ride after his latest dose of radiotherapy.
Cycling Career To Date
Ed went back to cycling for fun after his 60th birthday. He was doing 12-15 mile rides near his home in Poundbury, Dorset on firstly a mountain bike and then a straight handlebar road bike.
Around two years ago he was talking about his riding with a friend who had an e-bike. Ed says, "I borrowed his bike and did a seven mile ride out to Bradford Peverell and back. The ride included a hill so steep and long I'd normally have to get off and push, but instead I rode up it with relative ease!"
The idea that e-bikes flatten out the terrain was the trigger for Ed to find the $3000 for his new Scott Pedelec.
Under European Union regulations its Bosch pedal assist system can only help him up to 15mph (though Ed has touched 35 on the odd descent!) but it has the effect of giving him greater range and flattening out the hills.
A Personal Setback
In late 2016, Ed had been getting distortions in his vision so went to see his doctor. Once it was established he hadn't had a stroke, the physicians started looking for other things and found a lump in his brain near his optic nerve called a benign occipital glioma.
In November last year they removed the lump surgically.
Ed had to undergo regular scans after the surgery to make sure nothing returned. He says, "The check-up in March was all clear but between March and my next scan in September, something called an occipital glioblastoma had had spread throughout much of my brain."
Ed continued, "The last clinical research was 10 years ago and it found that with the second stage of this cancer the average lifespan of the patient is around 15 months. Medicine and treatments have advanced in that time and there's every chance I have 2-3 years."
A bit of a shock, that but something he takes in his stride.
For Ed, he didn't feel anything such as migraines as one would imagine. Feeling-wise the cancer is a silent killer as he felt nothing except the odd headache – and that was treatable with normal headache pills. Indeed, he explained, "I'm sicker after chemotherapy than I am without the treatment."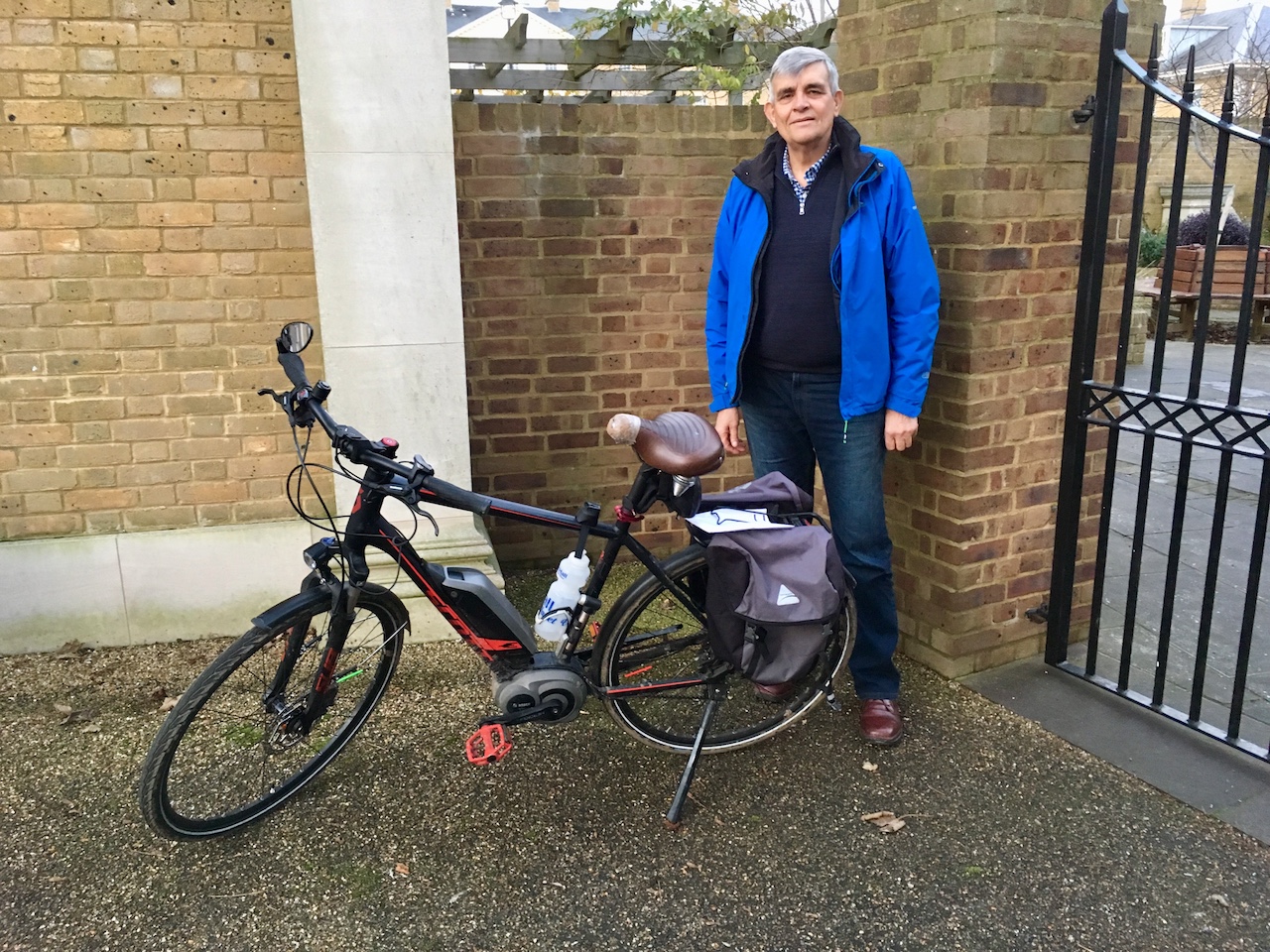 Ed pointed out, "If I wasn't fit and well I wouldn't have been able to receive the palliative treatment as the chemo and radiotherapy knocks out your immune system".
Arguably being naturally active and riding the hills and lanes of Dorset, has given Ed extra time as his body is ready for the abuse that comes from the cancer therapy.
If he had led a sedentary lifestyle and not got on his bike anyway, he may be facing a faster ticking clock to the cancer beating him.
"What Can I / Not Do?"
Under UK law you are not allowed to drive a car after brain surgery. Ed discussed with his doctors what was advisable and what was ill-advised.
They basically told him that other than driving he can do whatever he wishes to do. That gave him a good idea as to how to tackle his illness mentally.
Ed is still at work, dealing with dairy farmers across Dorset and advising them on the best bloodlines to maximise their milk production and health of the progeny.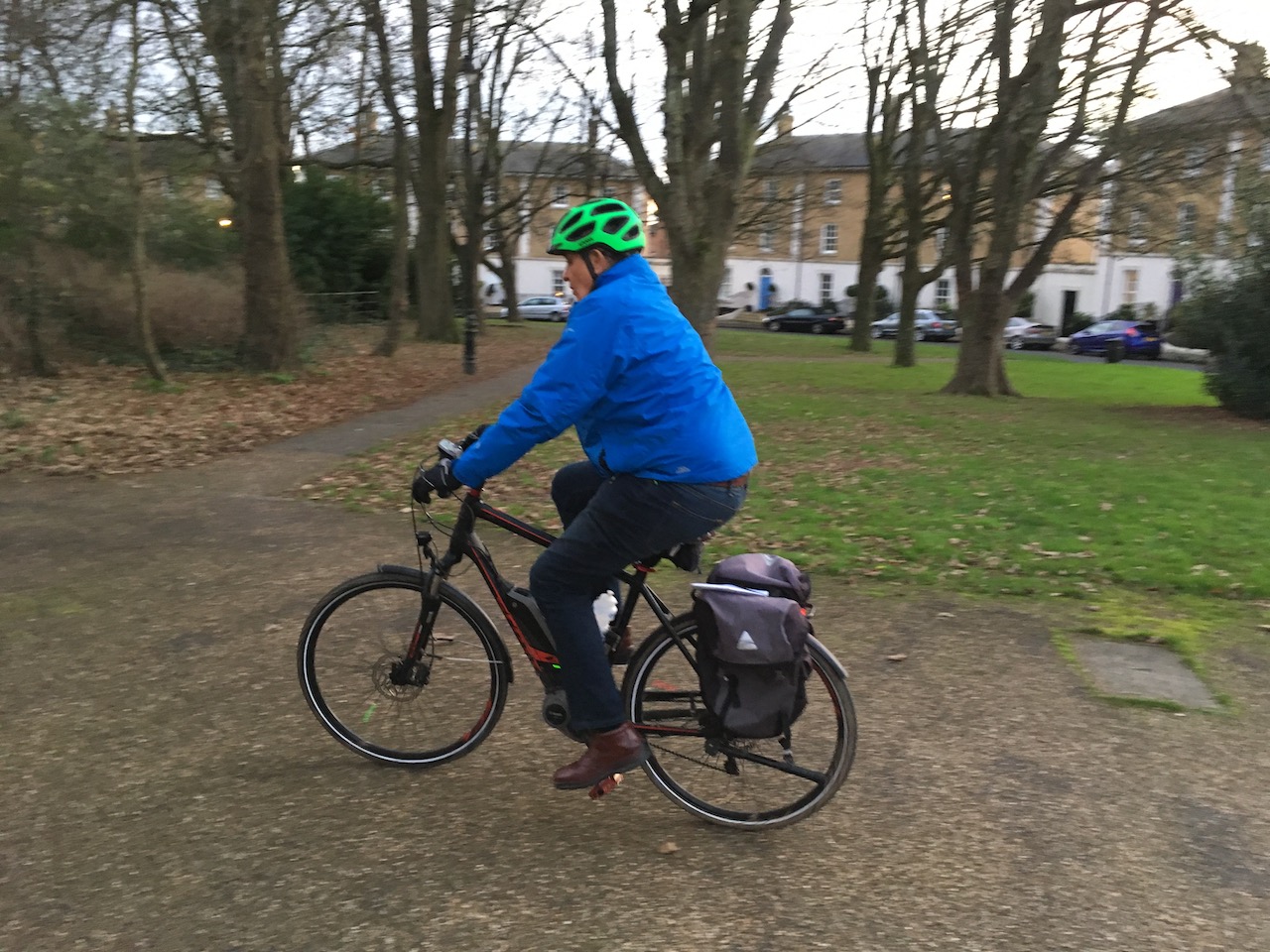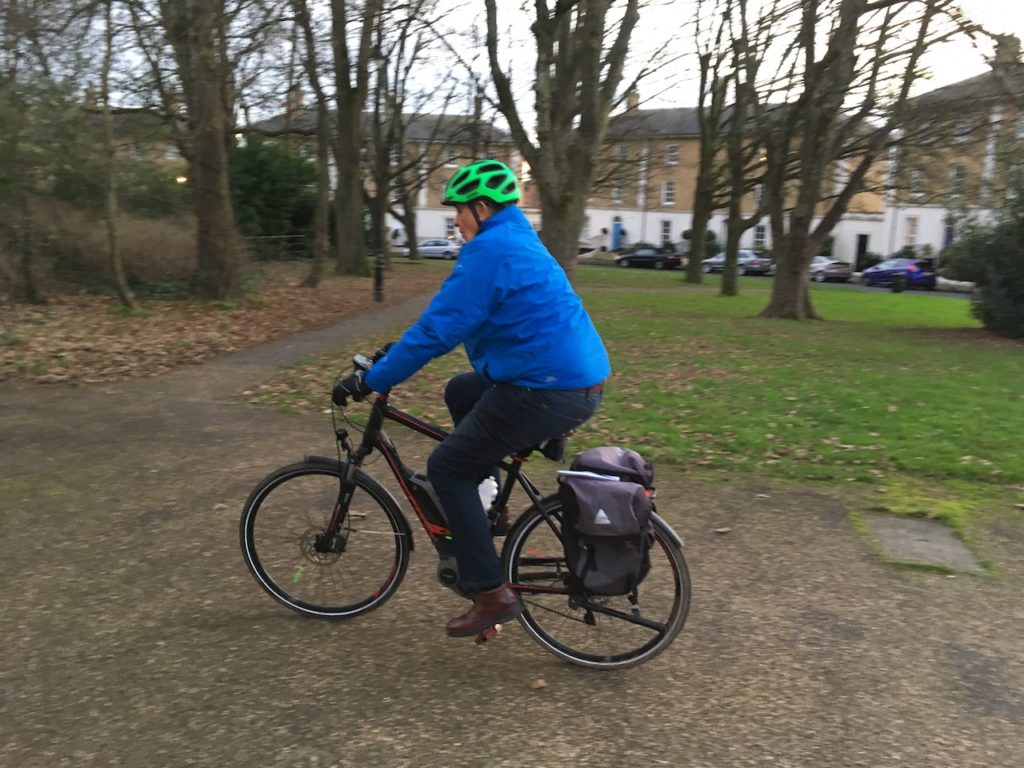 While he does much of his work from home, Ed suggested, "Cycling gives you your freedom, doesn't it?"
He continued, "Since February I have ridden more than 1,600 miles on my e-bike, and the longest distance I have ridden on one ride is 49 miles."
Dorset is a rural, hilly county on the South Coast of England and is famous for the Jurassic Coast UNESCO World Heritage Site and amongst other things the Purbeck Peninsula which attracts hundreds of thousands of sun-seeking tourists every year and can be overwhelmed by those enjoying its charms.
With only so much time left it is clear that he can make plans for while his health is good. Asked what his next big ride will be, Ed said, "It would be nice to get down to the Purbecks this Spring before it gets too busy!"
A typical ride from his home in Poundbury out to Studland and the Old Harry Rocks would be around 50 miles of some of the best riding to be had in the UK.
Even inland in West Dorset you aren't denied the beauty and history of this old rural county. Just up the road from where Ed lives is the Iron Age Cerne Abbas Giant, a giant carving in a limestone hill of a priapic man.
With his cattle breeding profession, what Ed hasn't seen in the county could be written on a postage stamp!
Being able to appreciate so much more of his home county by e-bike in his limited time left is a luxury he plans to use until his strength is taken away from him, yet should extend that time considerably.
-By Richard Shrubb
Thanks to Ed Pope for sharing his story with us. Enjoy your rides Ed!
P.S. Don't forget to join the Electric Bike Report community for updates from the electric bike world, plus ebike riding and maintenance tips.
Reader Interactions