eBike News: New Juiced, eBike Trips, eMTB Races, Superpedestrian, & More! [VIDEOS]
In this week's eBike news roundup:
Juiced Bikes Scrambler
eMTB Test Winners
Fantic eMTB Races
Superpedestrian eBike Share Bikes
eBike Hire on France's Veloscenic
Movelo eBike Holiday in the Alps
New Stansted Bike Route
Rad Power Bikes Showroom in Vancouver BC
Bosch Workers on eBikes
And More!
New eBikes & eBike Systems
Juiced Bikes Scrambler
Juiced Bikes has just launched the classic looking Scrambler that features compact 20″ wheels with 4″ wide fat tires, a powerful rear hub motor, and high capacity battery.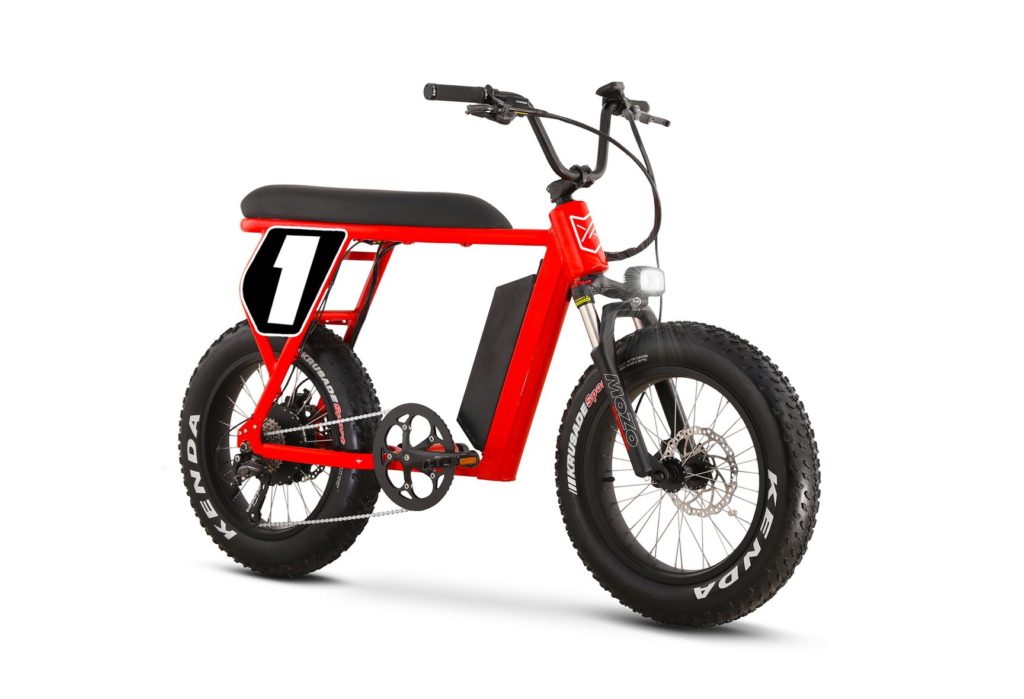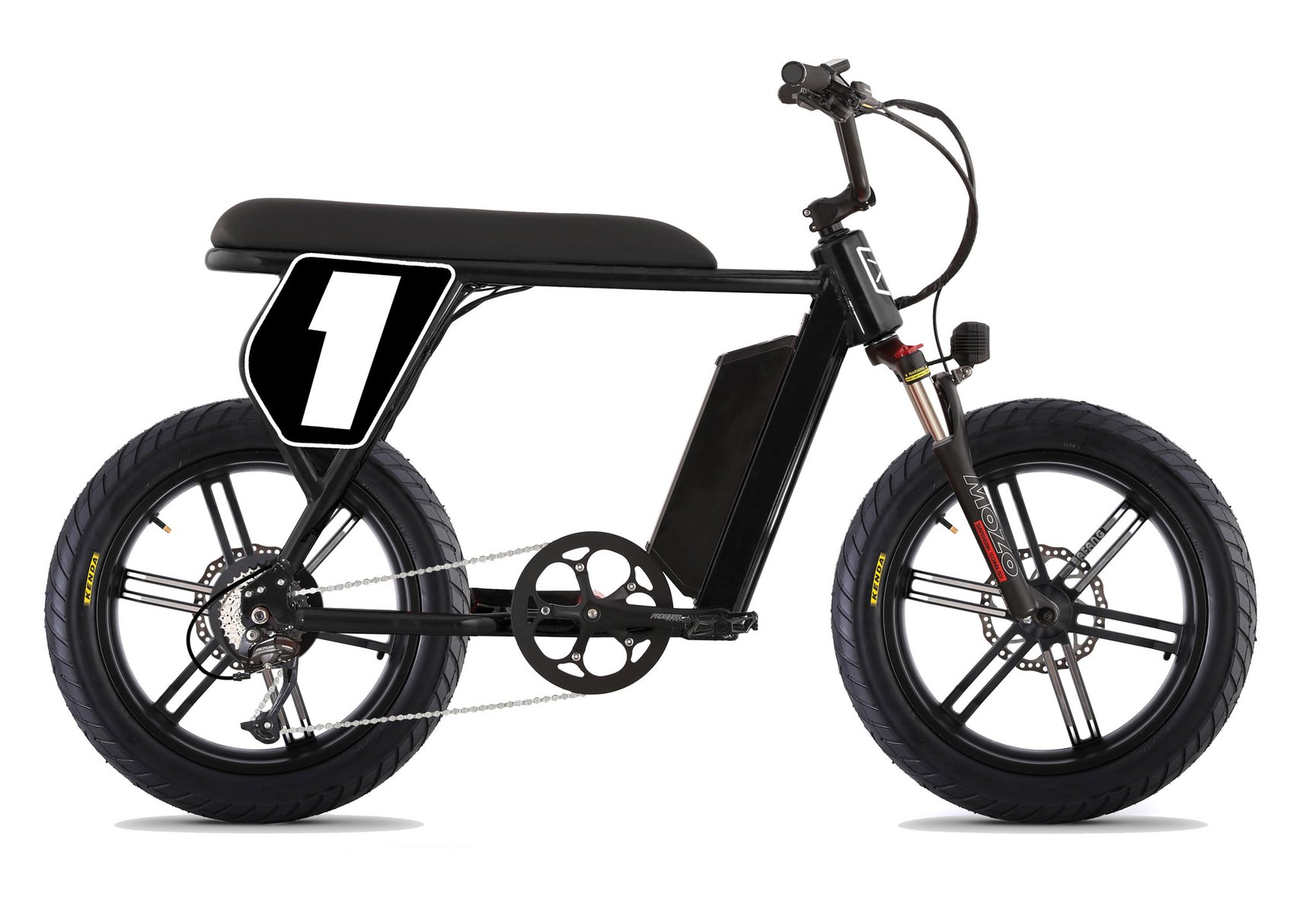 There are 3 models–the Camp, City, and Hyper that range in price from $1,499 to $2,499 for early bird pricing.
All three models are built on the 52 Volt battery platform and offer 750 motor options – capable of 28 mph (Class 3) performance through pedal assist or the throttle (up to 20 mph). An advanced LCD display, hydraulic disc brakes, 4″ wide tires, adjustable handlebars, suspension fork, and 1,050 lumen front headlight are included on every model.
Specialized and Bulls Top E-mountainbike Testing 2018
Want to know what the best e-mtb of 2018 is? Well, if you value the opinion of E-mountainbike (as we do) then the results are here.
This article gives plenty of tips on the criteria when choosing a new e-mtb that actually go wider than the e-bikes considered here; what really are the advantages to frame-integrated batteries? How important is the motor manufacturer or the weight of the bike?
Which tyres are best and what pressure should you run them at? How much suspension do you need and how much battery capacity? Our only gripe is the expense of all the bikes tested – we wouldn't consider it typical of bikes on offer when the e-mtbs tested start at just over €5000.
The Best in Test Winner was the Brose Drive S – powered Specialized Turbo Levo S-works Carbon
and the Best Value accolade went to the Bulls Ecore Evo En Di2.
Elsewhere on EBR
Raleigh Lore iE – Part 1 Review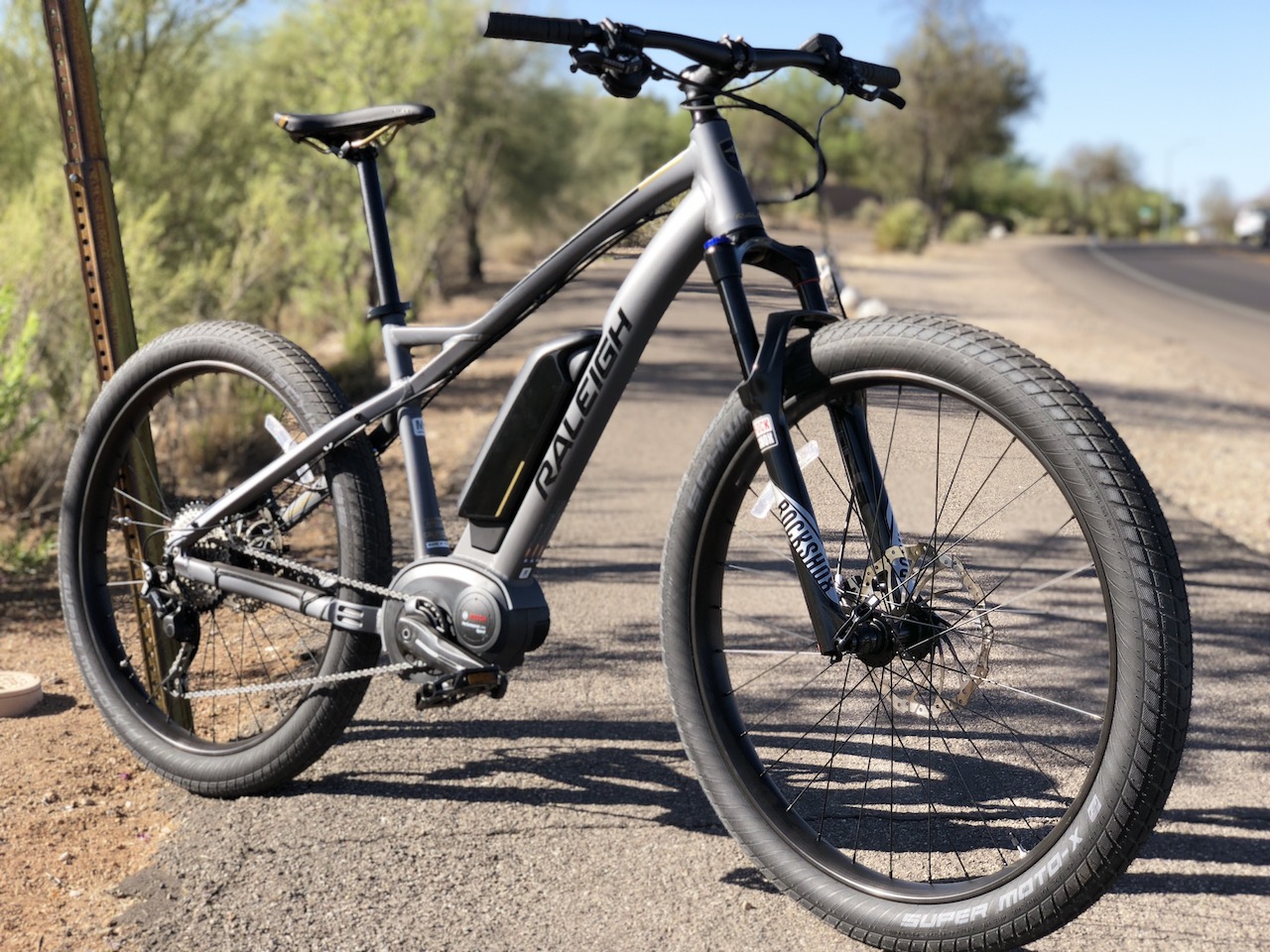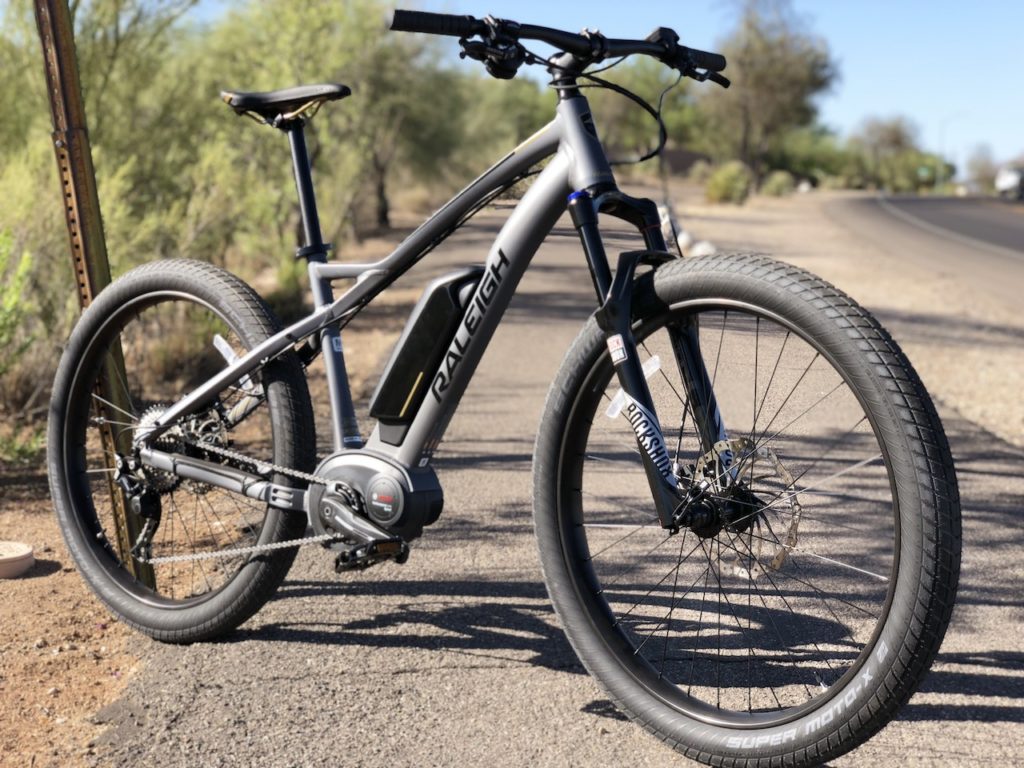 Part 1 of our review of the Raleigh Lore iE is now published – it's a sleek yet comfortable looking Class 3 e-bike, capable of assisted speeds of up to 28mph.
Get Inspired
New Fantic eMTB Race Series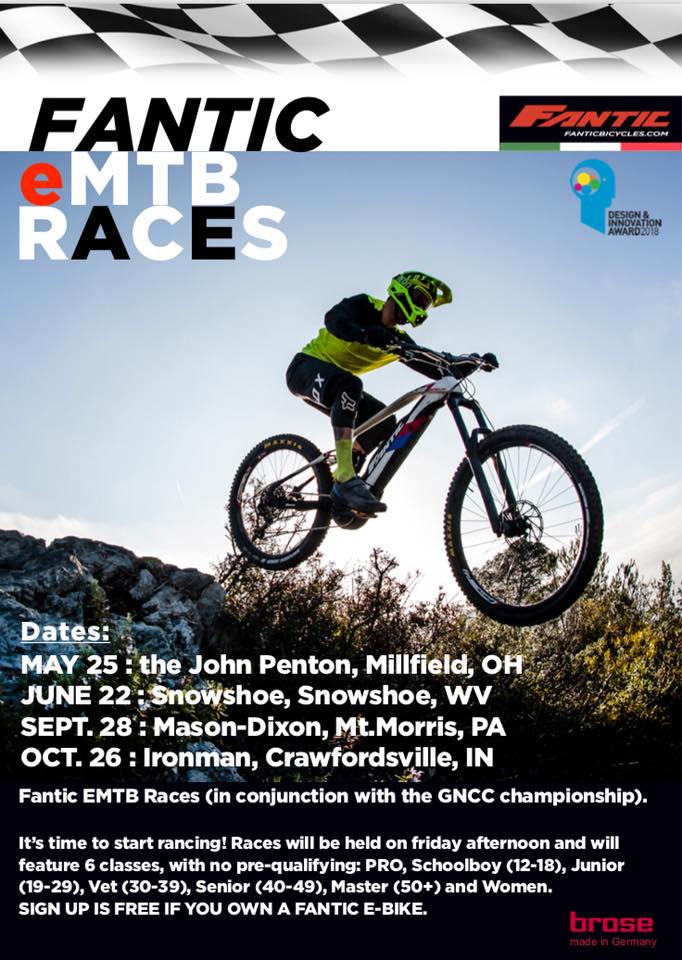 Organized E-mtb racing is proving increasingly popular across the US. Already a challenging motorcycle event, the Amsoil Grand National Cross-Country series (GNCC) has now added the Fantic eMTB races to their event schedule. Possible dates for your calendar include:
May 25 The John Penton, Millfield, OH
June 22 Snowshoe, Snowshoe, WV
Sept 28 Mason-Dixon, Mt Morris, PA
Oct 26 Ironman, Crafordsville, IN
You can select your event and sign up here.
E-bike Hire Now Available to Complete France's Amazing Veloscenic Route
EBR has already covered this fantastic and very popular French route in person.
Now there's a new guidebook out as mentioned by this Guardian author in his account of the trip.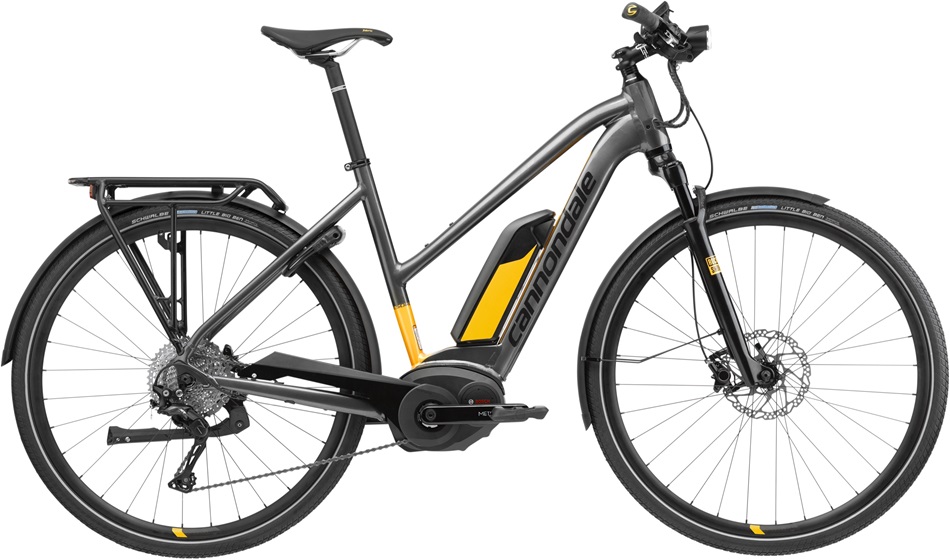 And it's also worth knowing that good quality Cannondale e-bikes can now be hired via Loc Vélo at the start of your journey in Paris and left at journey's end, the magnificent Mont-Saint-Michel. If you are arriving by plane or train this could actually make the trip feasible, or at the very least a whole lot easier.
Movelo Offering eMTB Breaks in the Alps
This piece from Shimano's website details the exciting offer from German holiday company Movelo, using Shimano-powered Focus Bold2 e-mtbs (with dual battery option) to take you through some stunning looking Alpine destinations.
Bikeshare
Superpedestrian to Build eBike Share Bikes
Superpedestrian, the maker of the Copenhagen Wheel, is now jumping into building eBikes for eBike share companies.
Some of the features the will focus on are "track the location of each bike in a fleet, and monitor battery power and the condition of the motor and other electronics. That will allow Superpedestrian to diagnose malfunctions before they happen, Biderman said, and in some cases repair them by simply updating the software remotely."
E-bike Share Scheme for Newcastle, Australia
The Herald reports that Australia's Newcastle will be home to a 100-strong e-bike sharing scheme.
Australian firm BYKKO trialled the scheme, billed as an Australian first, for three months on a small scale.
Docking stations are made by Swiss e-bike firm WattWorld. The e-bikes can be hired by those 18 years and over at any time of the day on a one-off basis or by subscribing to a weekly or monthly membership. Pay-as-you-go starts at $5.99 for 30 minutes and costs go up to a $49 monthly membership.
Infrastructure, Road Safety and E-bike Health
Great New Bike Route to Stansted Airport
'A section of the national cycle network linking London Stansted Airport with communities across Essex has reopened after a £800,000 upgrade' reports Bikebiz. There's now a lovely new smooth surface, better crossings and signage and even solar stud lights.
New EU Road Vehicle Safety Measures
ETSC reports that 'In a long-awaited and very significant announcement today the European Commission set a new EU target to halve road deaths and serious injuries in the decade to 2030.'
Proposed measures, described as 'life-saving technologies' include compulsory fitting of Automated Emergency Braking and overridable Intelligent Speed Assistance on all new motor vehicles.
If the measures were to come into effect and were to save the predicted 25,000 deaths within 15 years it would be a staggering achievement, though it should be noted the proposals still need the approval of the 28 member states and of the European Parliament.
Six European Countries Ordered to Clean Up Their Air
Further down the legislative road are measures by the EU Commission which is in the process of taking six European states (France, Germany, Hungary, Italy, Romania and Britain) to the EU Court of Justice for failing to respect air quality limits on Nitrogen Dioxide and particulates.
The EU Commission had sent letters to countries and cities exceeding air pollution levels repeatedly but with the member states having failed to act, they will now be taken to court.
E-bike Biz
Rad Power Bikes Showroom in Vancouver BC
Rad Power Bikes is growing its Canadian headquarters and opening a retail showroom in East Vancouver this summer. Rad Power Bikes will host a grand opening celebration when the showroom opens in June.
The Vancouver showroom will be Rad Power Bikes' third brick and mortar location, joining the Seattle, Washington headquarters and European showroom in Utrecht, Netherlands.
Bosch Wants Their Workers on Bikes and E-bikes
Interesting Engineering reports that Bosch is asking its workers to commute by bike or e-bike in a bid to cut down their carbon footprint.
Stay tuned for more e-bike news and reviews and keep on riding.
-Richard
P.S. Don't forget to join the Electric Bike Report community for updates from the electric bike world, plus ebike riding and maintenance tips.
Reader Interactions