eBike News: LOOK eGravel, Stromer ST3, eBike Festivals, WingLights, & More! [VIDEOS]
In this week's eBike news roundup:
2019 & 2020 eBike Videos
New eGravel Bike from LOOK
Stromer ST3 Launched
eBike Festivals in Swiss Alps & San Francisco
Riding the UK's Peak District eBike Style
Lyft & UBER eBike Brake Problem
WingLights Bicycle Turning Signals
Infrastructure News from Australia & Newcastle, UK
Austria's Strong eBike Market
And More!
New eBikes & eBike Systems
2019 & 2020 eBikes at the Sea Otter Classic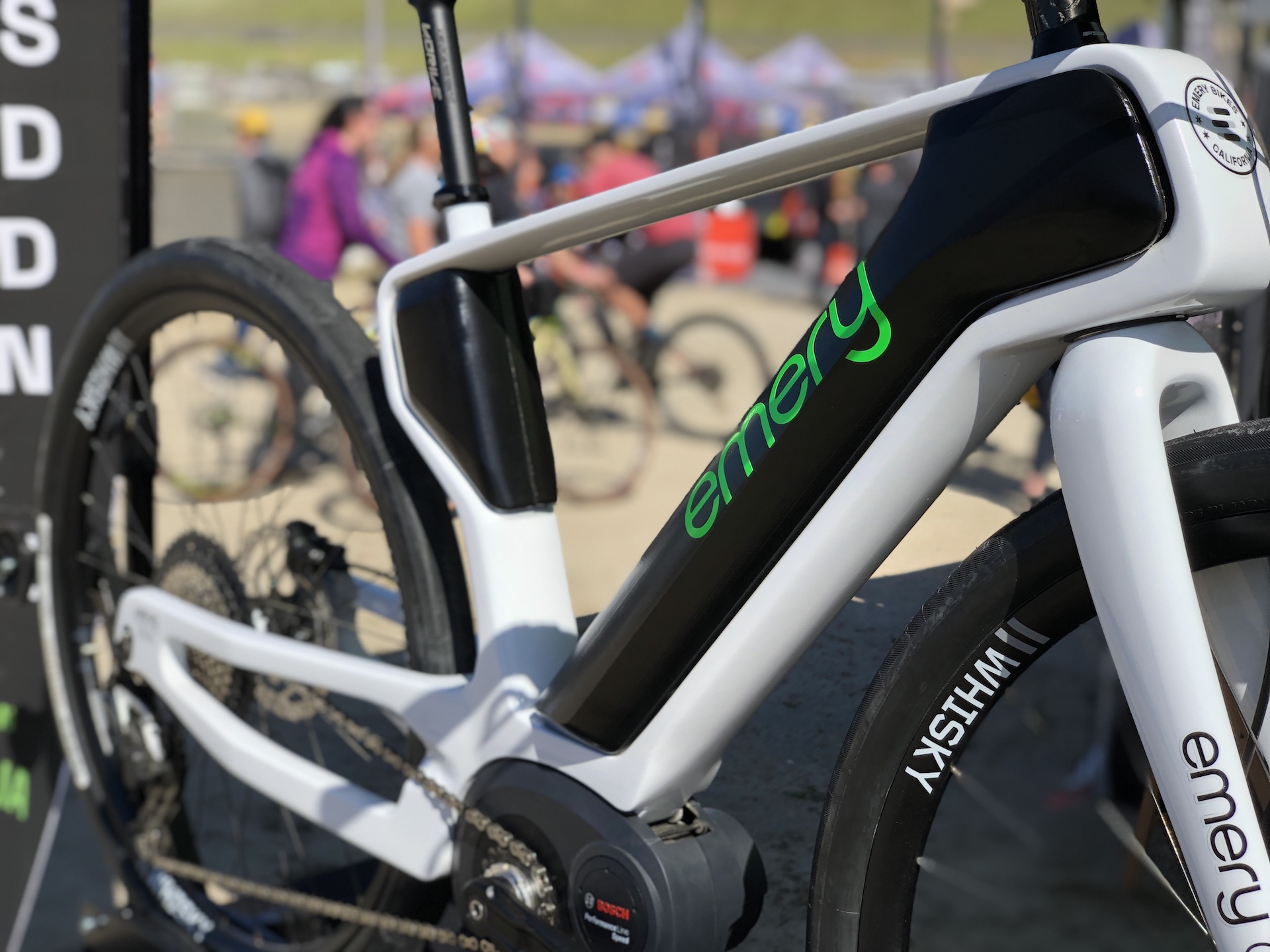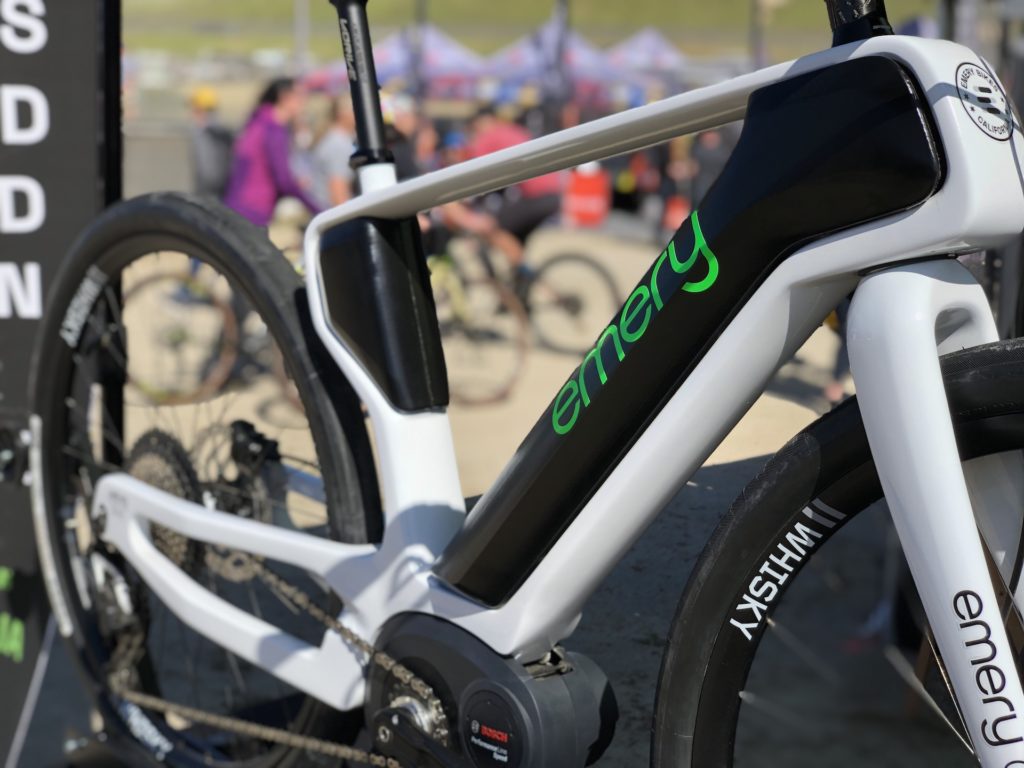 The Sea Otter Classic is the big spring cycling party of the year and 2019 was a good year with many new eBikes on display and available for test rides.
The Sea Otter Classic is a celebration of cycling with racing (road, mountain, cyclocross, eMTB), rides, exhibitors, test rides, music, food & drinks, and more.
It is held at the famous Laguna Seca Raceway each year near Monterey, California.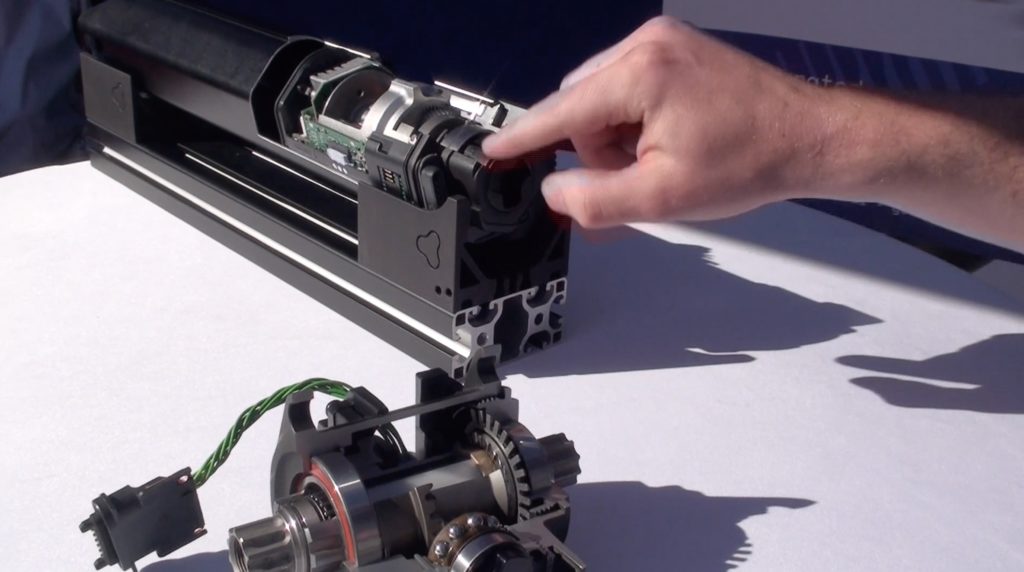 There are a bunch of videos of 2019 & 2020 eBikes from SOC:
New eBikes from Aventon, Brose, BULLS, Emery, Haro, & Intense
And new eBikes from BMC, Brompton, Donnelly, EVO, Fazua, Raleigh, & Yamaha.
And stay tuned for many more videos coming out soon!
LOOK's New Fazua-Powered Gravel Bike
Gravel bikes fill the gap between road bikes (meant for tarmac only) and cycle-cross bikes designed for off-road. They blend some of the speed of road bikes with some of the off-road ability of cyclo-cross bikes.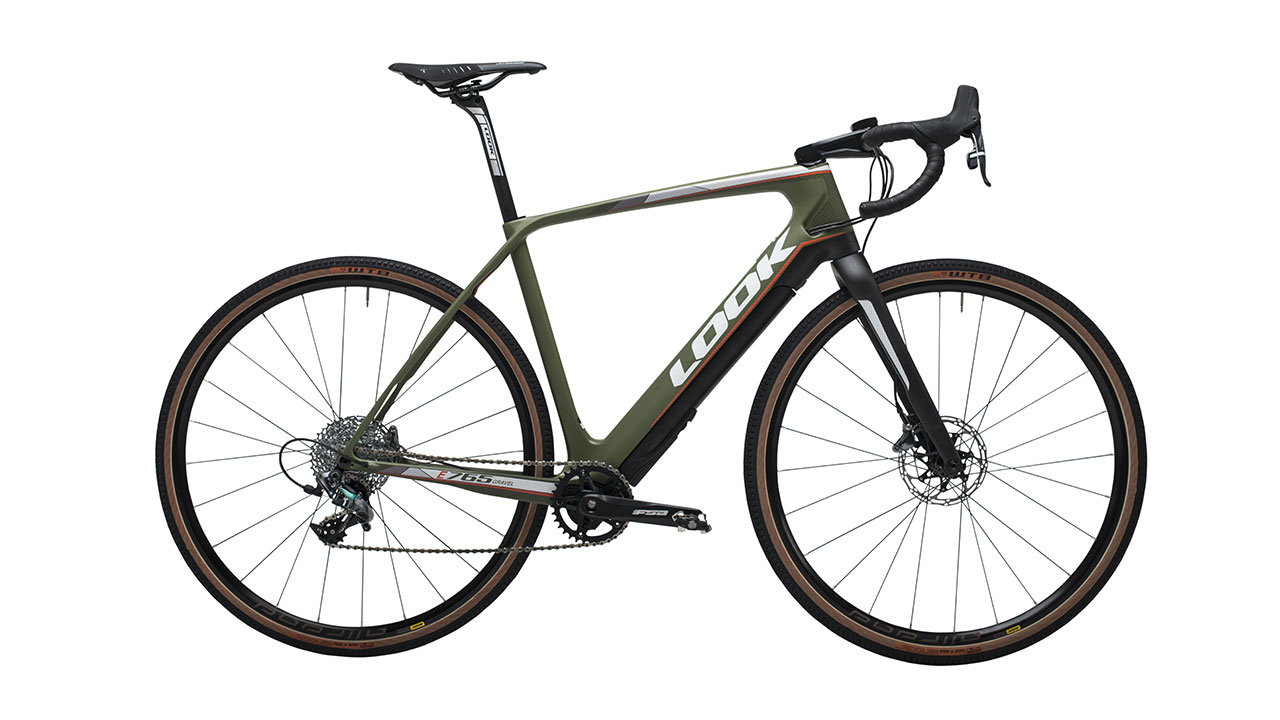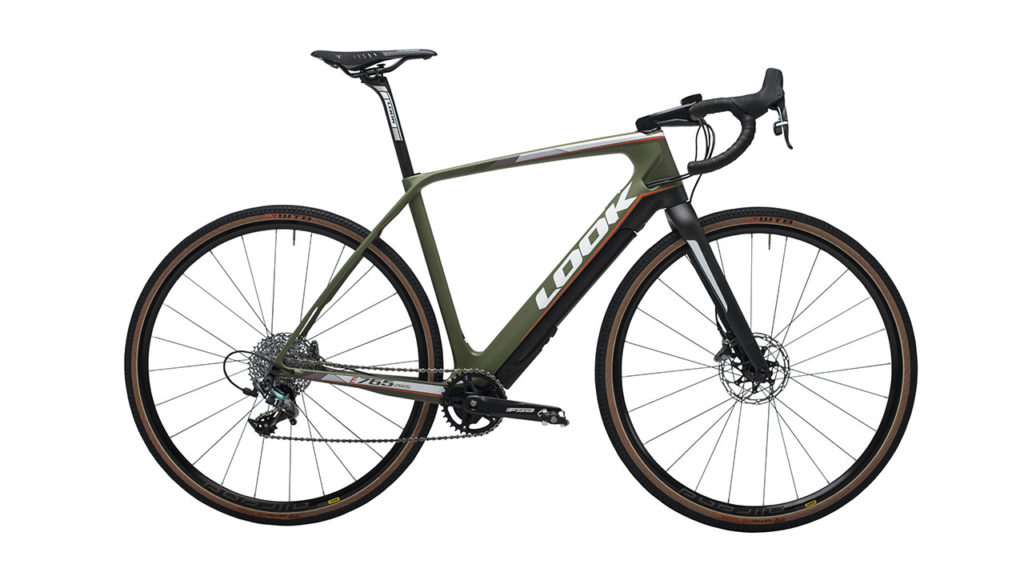 We've covered several examples of e-gravel bike before on EBR and the latest is from Look, a French based manufacturer known for their high end road bikes and in particular their clipless pedals.
In a previous post we covered LOOK's E-765 road e-bike and now comes the Gravel version.
Like the road version it uses a carbon frame and the German designed Fazua motor system (removable so it can be ridden without power more or less as a 'regular' gravel bike).
Quoted weights for the bike with the motor attached come in at 30-30.4 pounds (13.6-13.8kg) depending on spec, with motor removal shedding around 8.8 pounds (4kg) of weight.
Stromer ST3 Launched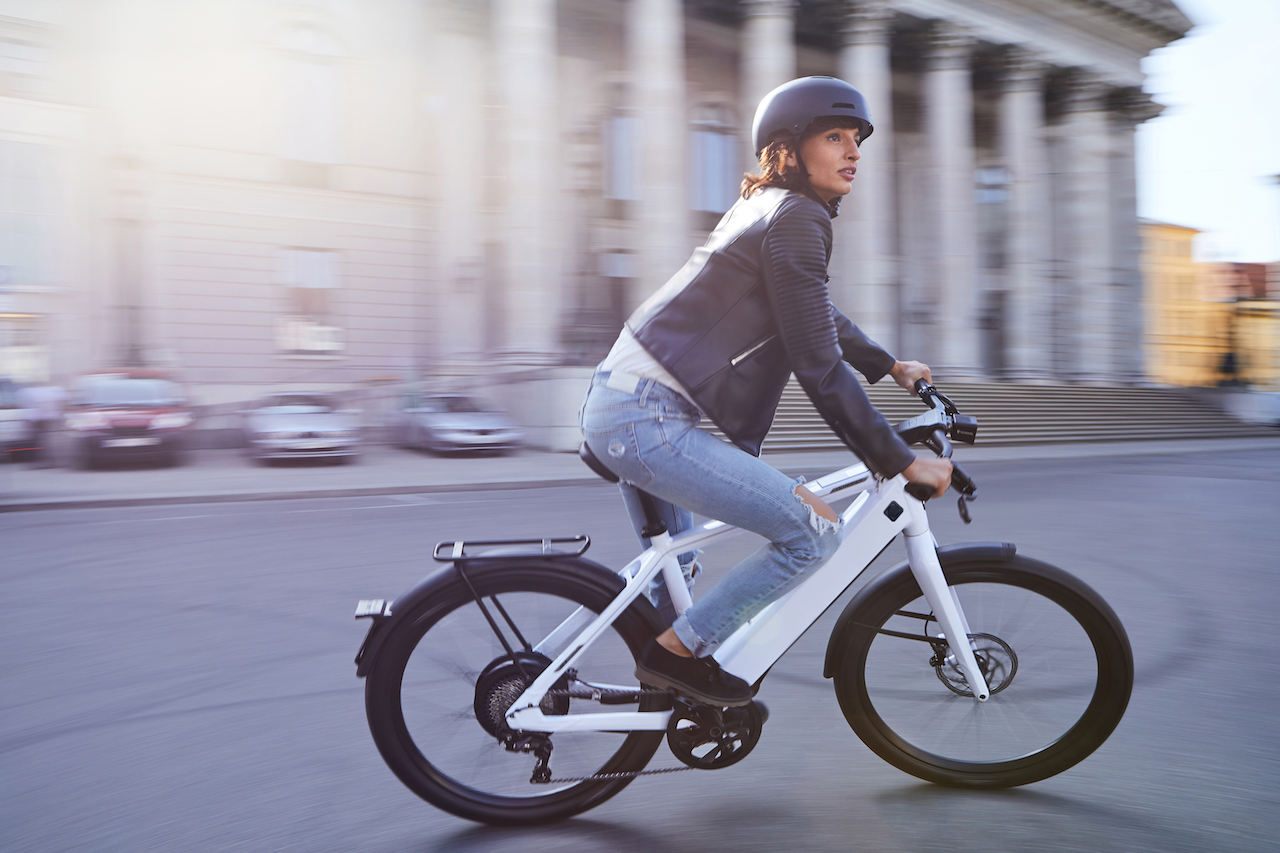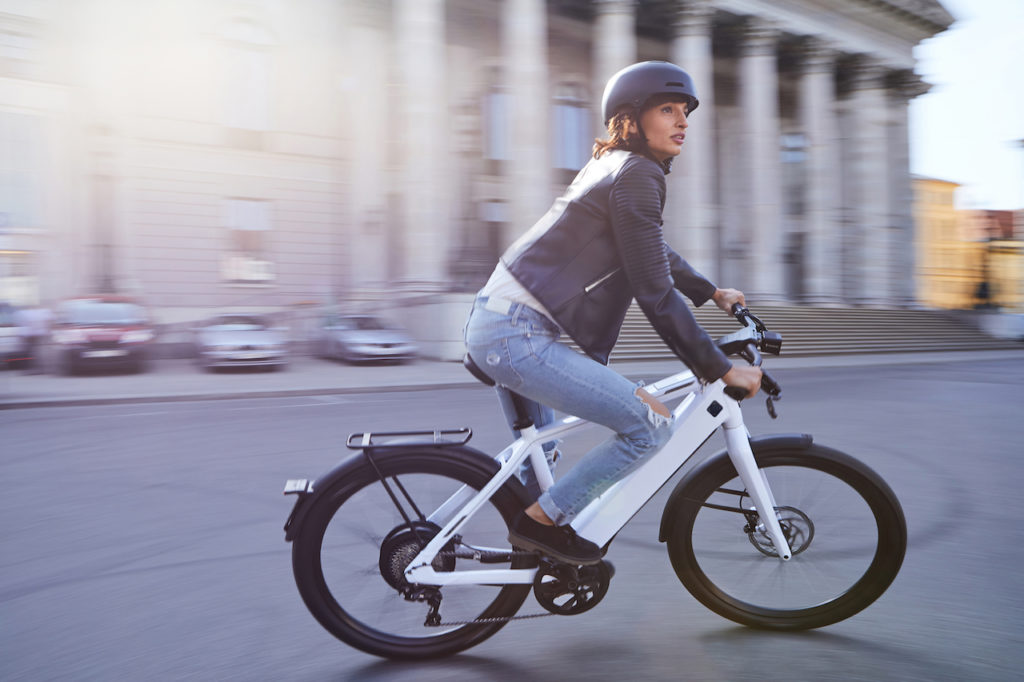 Stromer has been in touch to let us know that the new ST3 is now available.
From Stromer "Commute with speed, style, and efficiency with the new sleek Stromer ST3. The ST3 brings commuters out of the car and onto the bike. The ST3 is designed to keep you feeling fresh and avoiding the road rage of the daily commute. Why? Because it offers just the right support, comfort, stability and thrust up to 28mph. The new ST3 provides a unique experience through aligning performance, and a silent ride. Sailing past the other commuters on your way to work is just the beginning of the joy you'll feel. The secret behind ST3's power is its newly engineered SYNO Drive II rear hub, which packs a punch of 600 W and transfers 44 Nm of torque directly to the road surface. The motor is not only highly efficient, but it also captures the energy released during breaking in its powerful BQ814 battery with a range up to 90 miles. Bottom line: With the new Stromer ST3, you won't be sweaty or exhausted when you get to work – unless you want the workout, of course."
And here is a video of the ST3, ST5, and ST1:
Bike Accessories
WingLights by CYCL
WingLights are turning signals that help you with being noticed in low light to dark conditions. When removed, the bike winglights clip together to form a keyring. They start at $25 and there is more info at the CYCL website.
Get Inspired
Verbier E-bike Festival, Swiss Mountain Style
The Verbier E-bike Festival will be taking place in the heart of the Swiss Alps this summer over four days, 15th-18th August. It offers trials, tours and demonstrations of some of cycling's latest technology.
Registration is now open and those booking before 30 April 2019 enjoy a 20% off early-bird discount. For more details visit the Verbier E-bike Festival website.
San Francisco eBike Festival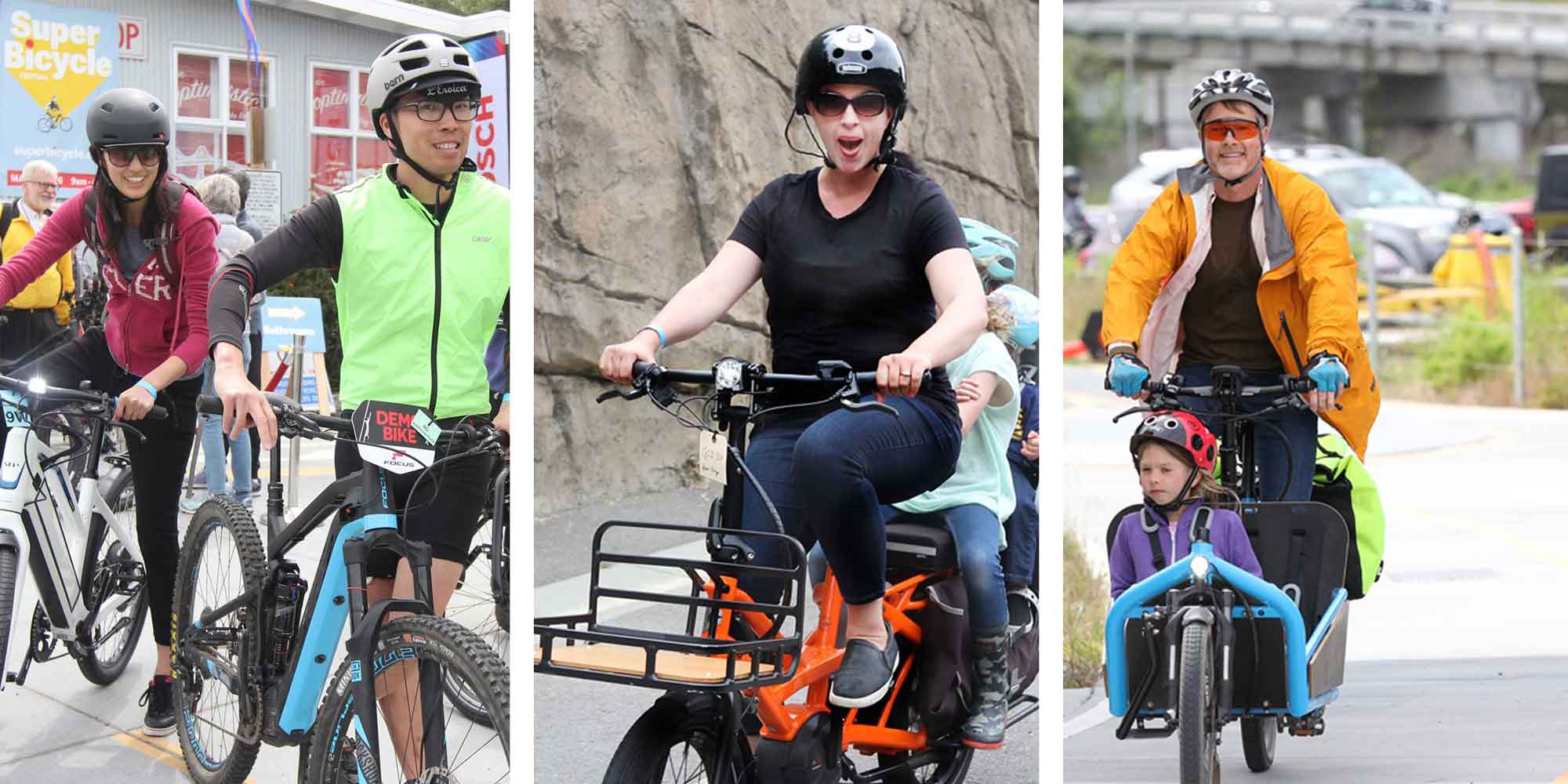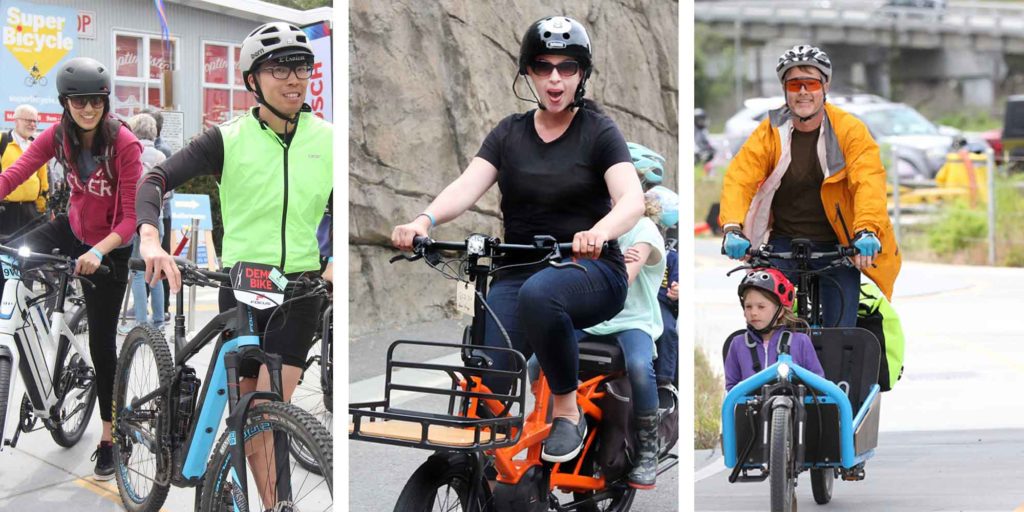 Super Bicycle is described as 'the only event of its kind, blending electric bike test rides, great food, community & fun.'
It runs over the weekend of May 4th and 5th at The New Wheel Electric Bikes, 14 East Sir Francis Drake Boulevard, Larkspur, CA 94939.
It promises over 50 test e-bikes, deals on demo models, info on future transport in the area and a van shuttle service from San Franciso centre.
E-bike Breaks in the UK's Peak Plus New Trails Map Ideal for E-mtbs
Heard about the UK's Peak District as a superb mountain biking destination?
Want an e-bike introduction to it from experienced guides and skills coaches?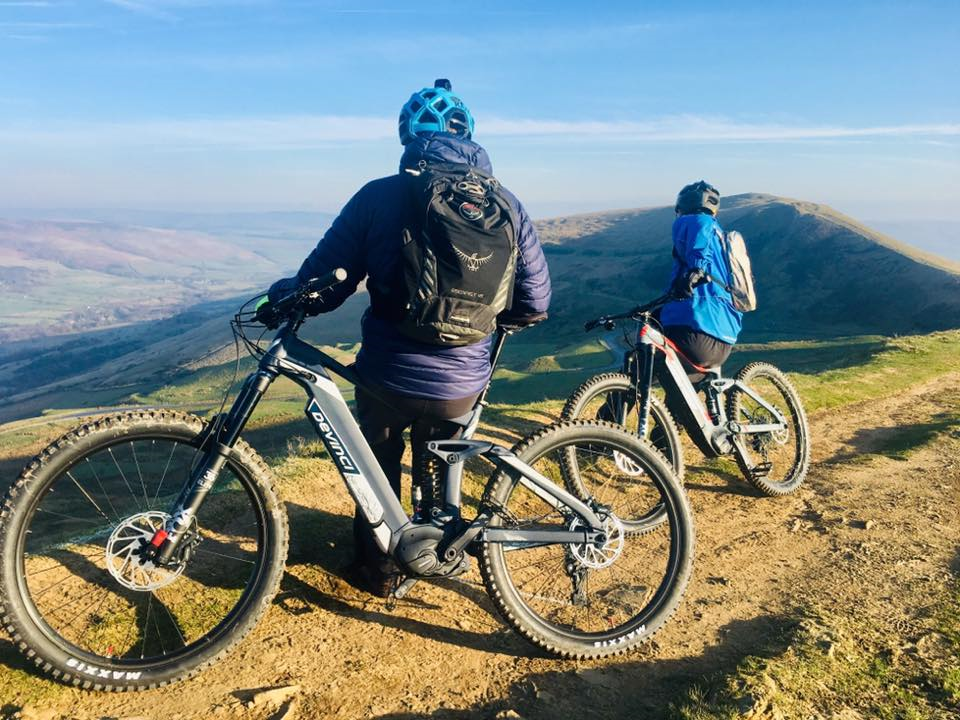 Trail Advantage have announced their recent programme of e-bike rides through this amazing rural landscape.
They describe their offer as a '2 day guided e-bike ride and coaching package, including use of a Devinci DC E Bike.
They say 'The tour is ideal for riders with some existing experience of MTB, either e-bike or non-e bike, who want to explore more of the Peak District, discover new routes and some of the lesser known Peak District routes, and also develop their core riding skills'.
Tour dates are Sat 18th – Sun – 19th May with 6 places available at £260 per person.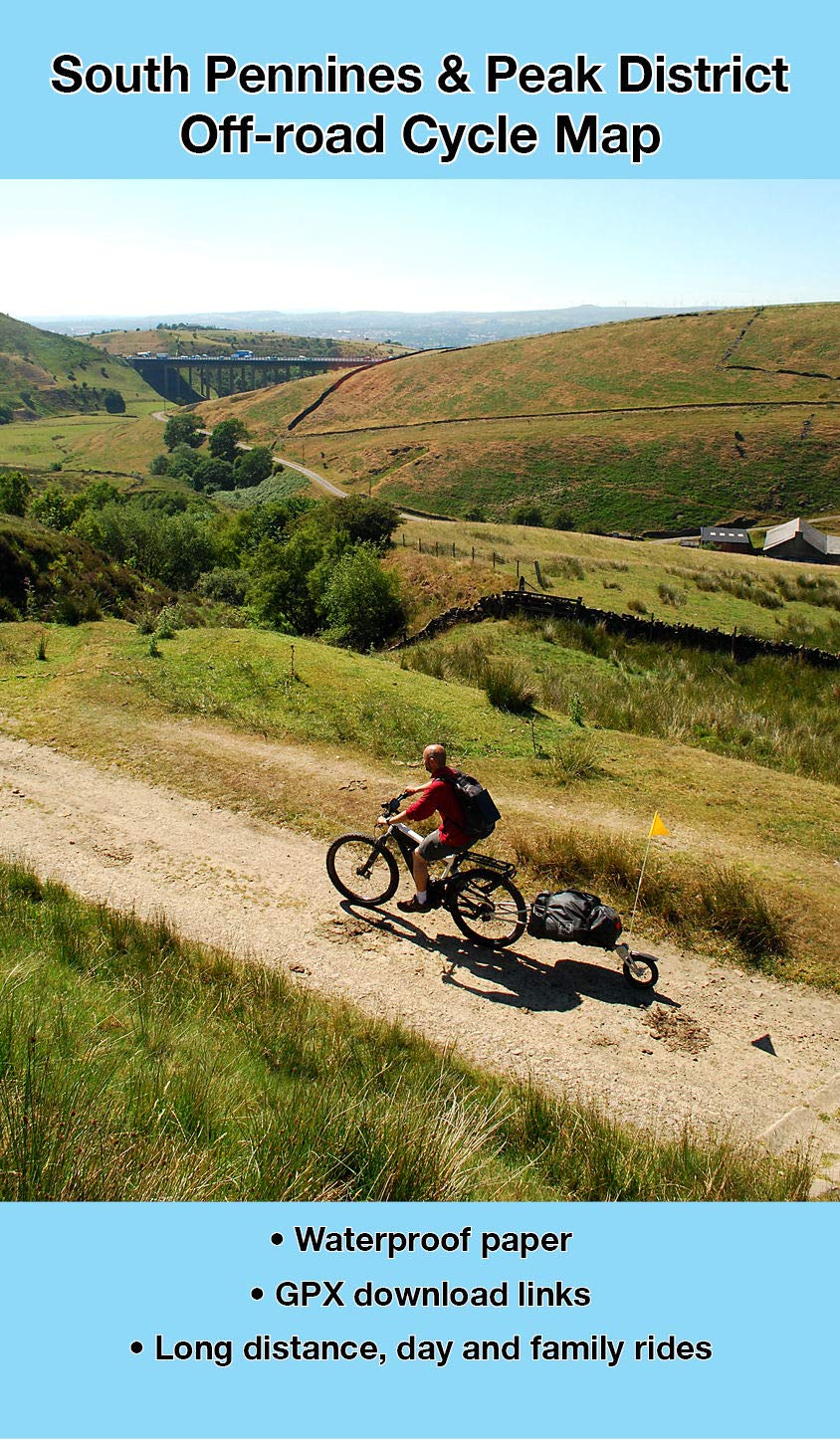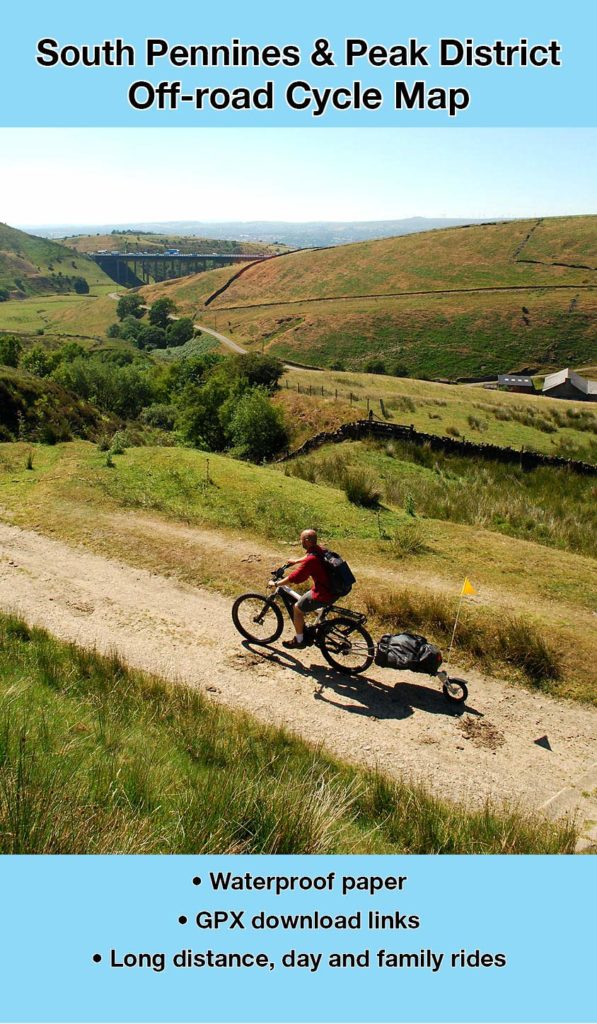 If you fancy finding you own way around the Peak and the neighbouring area to the north, the South Pennines, a new trail map for the area will be available in June and features a 110 mile off-road 'touring' loop taking in the whole of the area, plus 14 epic circular mtb day rides and 20 family trails as well as cyclist-friendly accommodation.
It's described as 'Off-road riding with the emphasis on broad, rideable tracks for adventurous leisure riders. Ideal for electric mountain bikers getting their first taste of the activity.' It can be pre-ordered at Amazon UK here.
Infrastructure & eBike Share
Australian Study Shows Need for Protected Cycle Lanes
This Streetsblog article details a study in the journal Accident Analysis and Prevention that analyzed the way drivers interact with cyclists on various types of streets.
It found that drivers pass cyclists on average about 1.25 feet closer on streets with a painted bike lane and car parking than on streets with no bike infrastructure.
Dr. Ben Beck, Monash University's Deputy Head of Prehospital, Emergency and Trauma Research was the lead researcher and he and his team used a device to record the passing distance for 60 riders in Victoria, Australia.
Over the five-month study period, they recorded more than 18,500 car-bike overtaking events.
The median passing distance was more than five-and-a-half feet.
But passing margins were far narrower on roads with speed limits of 35 mph or higher — that's when almost a third of passing events were at a distance of about 3.25 feet, or about 15 inches closer than the median distance.
SUVs and buses were also more likely to encroach on cyclists than regular cars in any circumstance.
Beck said to prevent close passes the future course of action was clear, "The focus of on-road cycling infrastructure needs to be on providing infrastructure that separates cyclists from motor vehicles by a physical barrier."
Citi Bike Withdraw eBikes over Braking Issue
According to the New York Times, 'the pedal-assist bikes operated by Lyft-owned companies in New York City, San Francisco and Washington were removed based on concerns over the brakes.'
The article details several examples of brakes completely locking up as soon as they are applied, resulting in some riders heading over the handlebars.
Citi Bike had expected to have 4,000 electric bikes on New York streets by June, but the 1,000 already out there have been withdrawn until the issue is fixed.
There have also been reports of Uber's Jump models suffering similar problems but Uber / Jump have yet to issue any blanket recall as Lyft have done.
Iconic Cyclist & Pedestrian Tunnel Under River Tyne to Reopen Soon
Forbes correspondent Carlton Reid reports that the famed and historic Tyne Tunnel in Newcastle, UK, built exclusively for pedestrians and cyclists, is due to reopen soon.
Shortly after its opening in 1951 the tunnel was carrying around 20,000 cyclists and walkers daily. It's a particularly fine example of its kind.
As the report details, 'There are other cycle and pedestrian tunnels in the U.K. – including under the Clyde in Glasgow and the Thames at Greenwich – but the Tyneside tunnels are of a much higher standard. Riding through the cyclists' tunnel is a delight – there's no wind, and from the Jarrow side there's a curved descent.
It's likely the Tyne Pedestrian and Cyclist Tunnels were modelled on a similar tunnel system in Rotterdam in The Netherlands, built between 1937 and 1942. This connects the two banks of the River Nieuwe Maas and includes separate tunnels for pedestrians, cyclists and motorists.'
And here's a video of the Rotterdam tunnel in action. Amongst other things it shows how easy it is for a correctly designed elevator to accommodate person and bike!
eBike Biz
Moustache Aim to Raise Production to 100,000 E-bikes a Year
Moustache are a French based company known for their funky and high quality e-bikes. This nice video shows their new, expanded factory in France which has allowed expanded production and ultimately will allow them to ramp to around 100,000 bikes a year.
There's lots more detail about the company but it's great to hear the words of one of the founders, Gregory Sand, about the future – 'We know that the future of the bike industry has a big 'e' in front of it.'
Austria Forges Ahead in E-bike Sales
Bike Europe reveals that in Austria e-bike sales have grown to a 33% market share in 2018 (up from the 2017 figure of 29%), making Austria one of the biggest EU e-bike markets (third behind Belgium and the Netherlands but, perhaps surprisingly, ahead of Switzerland and Germany).
Stay tuned for more e-bike news and reviews and thanks for reading!
-Richard
P.S. Don't forget to join the Electric Bike Report community for updates from the electric bike world, plus ebike riding and maintenance tips!
Reader Interactions