eBike News: Spokeless eFolder, LOOK eRoad w/ Bernard Hinault, New eGravel & eMTBs, & More! [VIDEOS]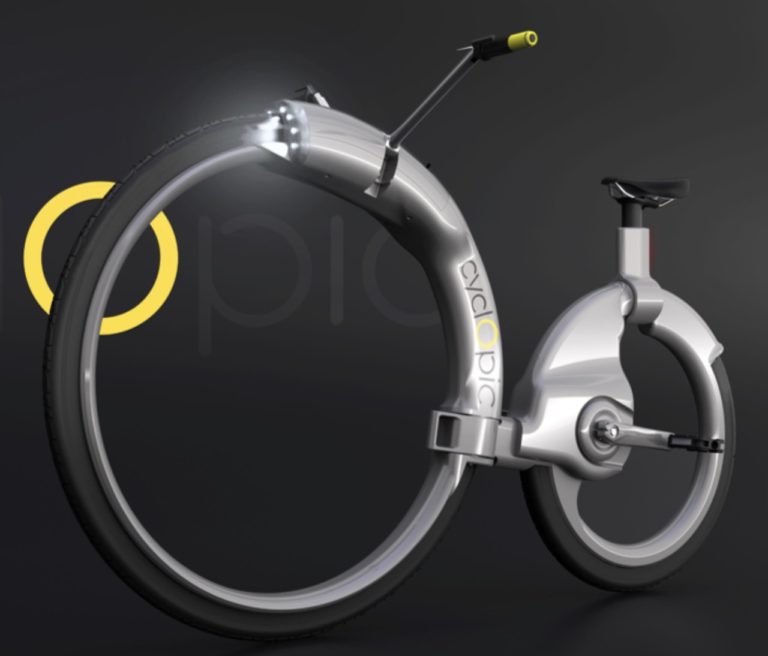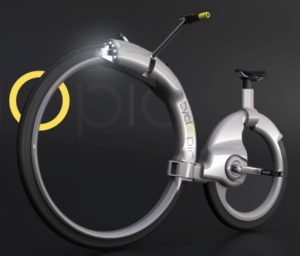 In this week's eBike news roundup:
Cyclopic Spokeless eFolder
LOOK eRoad Bike w/ Bernard Hinault
New Lightweight Ribble eBikes
YT Industries Decoy eMTB
Norco Fluid VLT Hardtail eMTB
New ABUS Alarm Lock
Knog 330 Degree Lights
Motherload Cargo Bike Documentary Update
Veteran eBike Fundraiser
eCargo Bike Grants in England
And Much More!
New eBikes & eBike Systems
Cyclopic Spokeless eFolder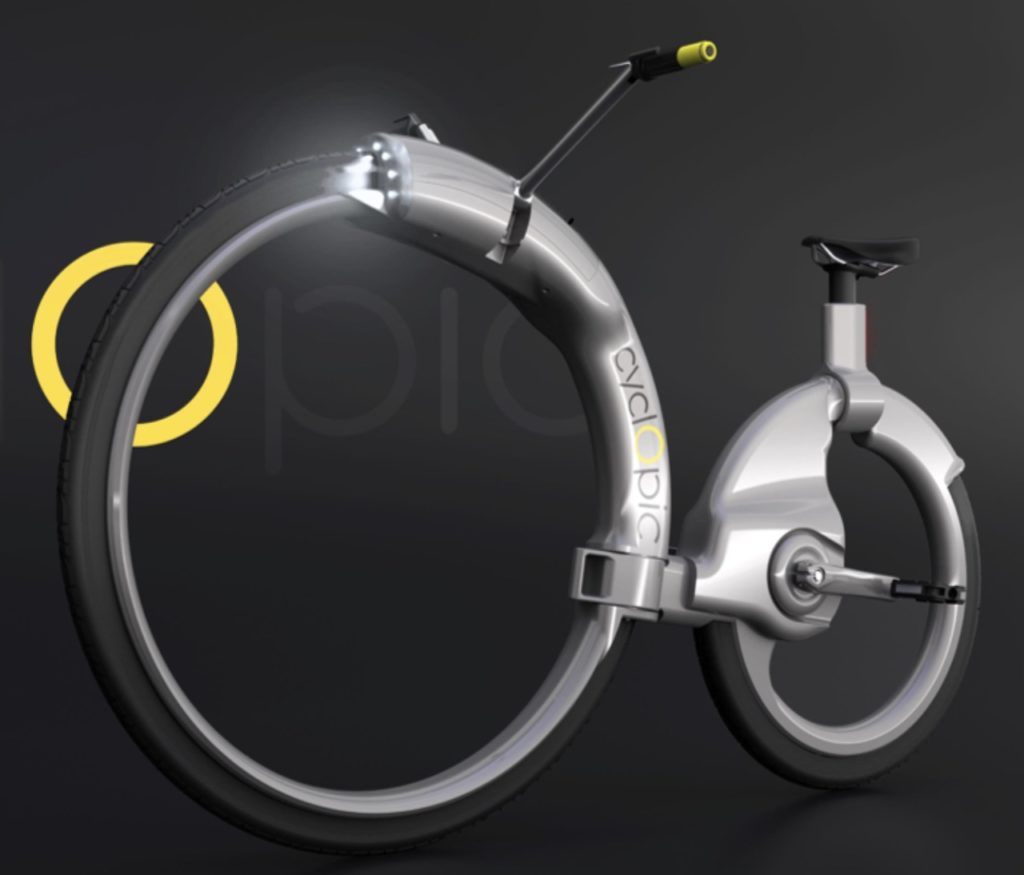 Well here is something new, a spokeless electric folding bike that looks like a futuristic penny farthing!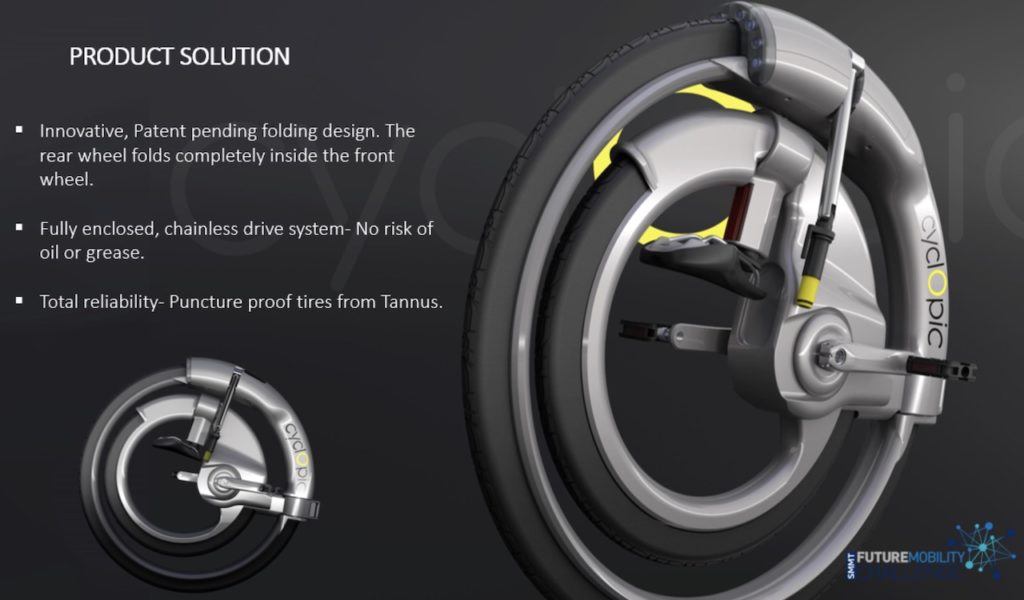 The Cyclopic folds into the front wheel to create a very compact design for transport and storage. Low maintenance and cleanliness is another highlight with a full enclosed drivetrain and puncture proof tires from Tannus.
This shows the folding handlebar, seat, and frame hinge. The Cyclopic is still in the prototype stage and you can learn more at their website.
The Cyclopic is an innovative design that could be a good solution for eBiking combined with mass transit for urban commuting.
LOOK eRoad w/ Bernard Hinault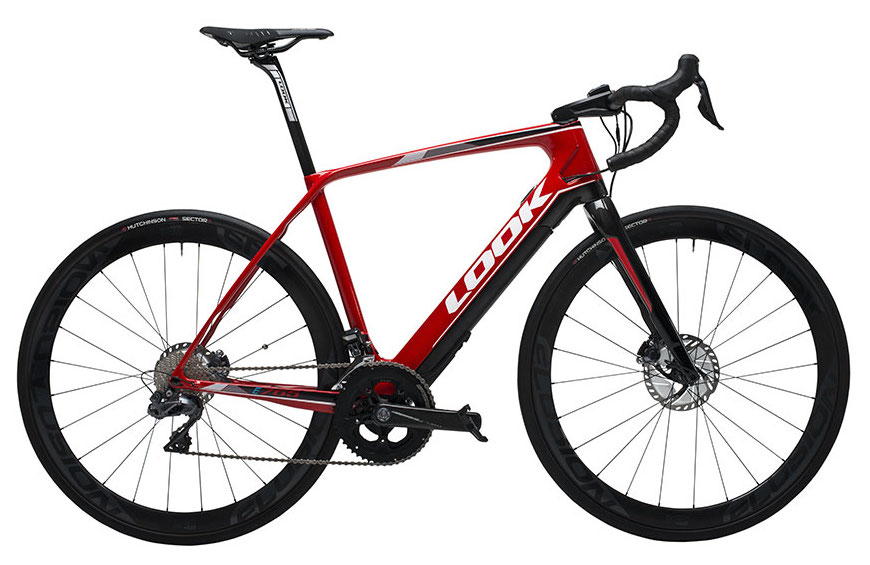 LOOK just launched their new E-765 eRoad bike with 5 time Tour de France winner Bernard Hinault as the spokesperson:
The E-765 is a carbon frame and fork and the bike uses the Fazua system that can quickly remove the battery and motor from the bike.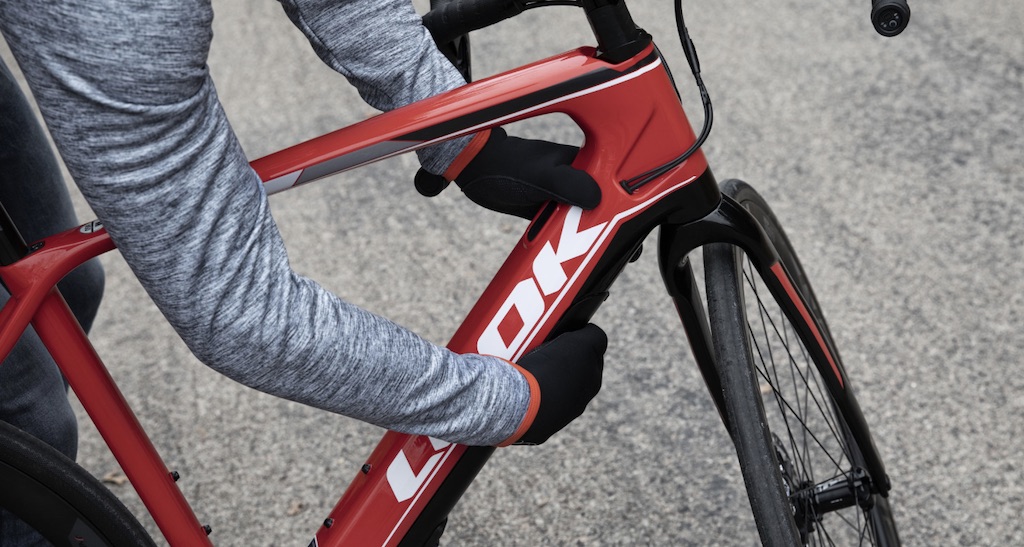 Total weight of the bike is 29.1 pounds 13.2 kg and without the battery/motor it is 19 pounds 8.6 kg.
The LOOK E-765 is a high end eRoad bike that bike starts at 7,699 euros. More details at the LOOK website.
There are so many traditional road bike companies and former road pros jumping into the eBike scene! Stay tuned for more.
Ribble's 2019 E-bikes Range Revealed
Ribble are a UK-based company and in the past have had a reputation for producing high quality, competitively-priced road bikes – in other words lightweight and affordable.
Earlier in the year they rolled out an e-road bike, the Sle, and the London Bike Show saw gravel bike and hybrid variants revealed.
All Ribble's e-bikes use the Ebikemotion electric drive system, combining a rear hub motor with frame-integrated batteries and a single on-off / power level button on the top tube.
The overall effect is one that means a range of bikes that, at first glance, are hard to recognise as e-bikes. The range also appears to uphold Ribble's previous bikes' credentials of being both lightweight and affordable.
The Ebikemotion system itself claims to add only 7.7 pounds 3.5kg to the weight of a bike and it also adds bluetooth connectivity to the motor system via its own app which claims it can 'help you keep track of all you need with journeys, locations, speeds, maps and much more.'
Here's more detail on the gravel and hybrid options newly available from Ribble.
Compared to the Sle road bike, the new CGR ALe has the more upright geometry of a gravel bike intended to go both on and off road and has greater tyre clearance (2").
There are also variants offering a choice between 700c and 650b wheelsets and impressive range of Shimano and SRAM gearing options.
Ribble's Hybrid ALe is a sleek, light urban bike and looks ideal for commuting and leisure. There's an option to include pannier rack, Knog bell, SKS fenders and rechargeable lightset.
The bikes start at $2,480 £1899 and top out at $5,660 £5199 for a top end road bike with electronic gear shifting. The road variant can weigh as little as 24.25 pounds 11kg say Ribble.
YT Industries Decoy eMTB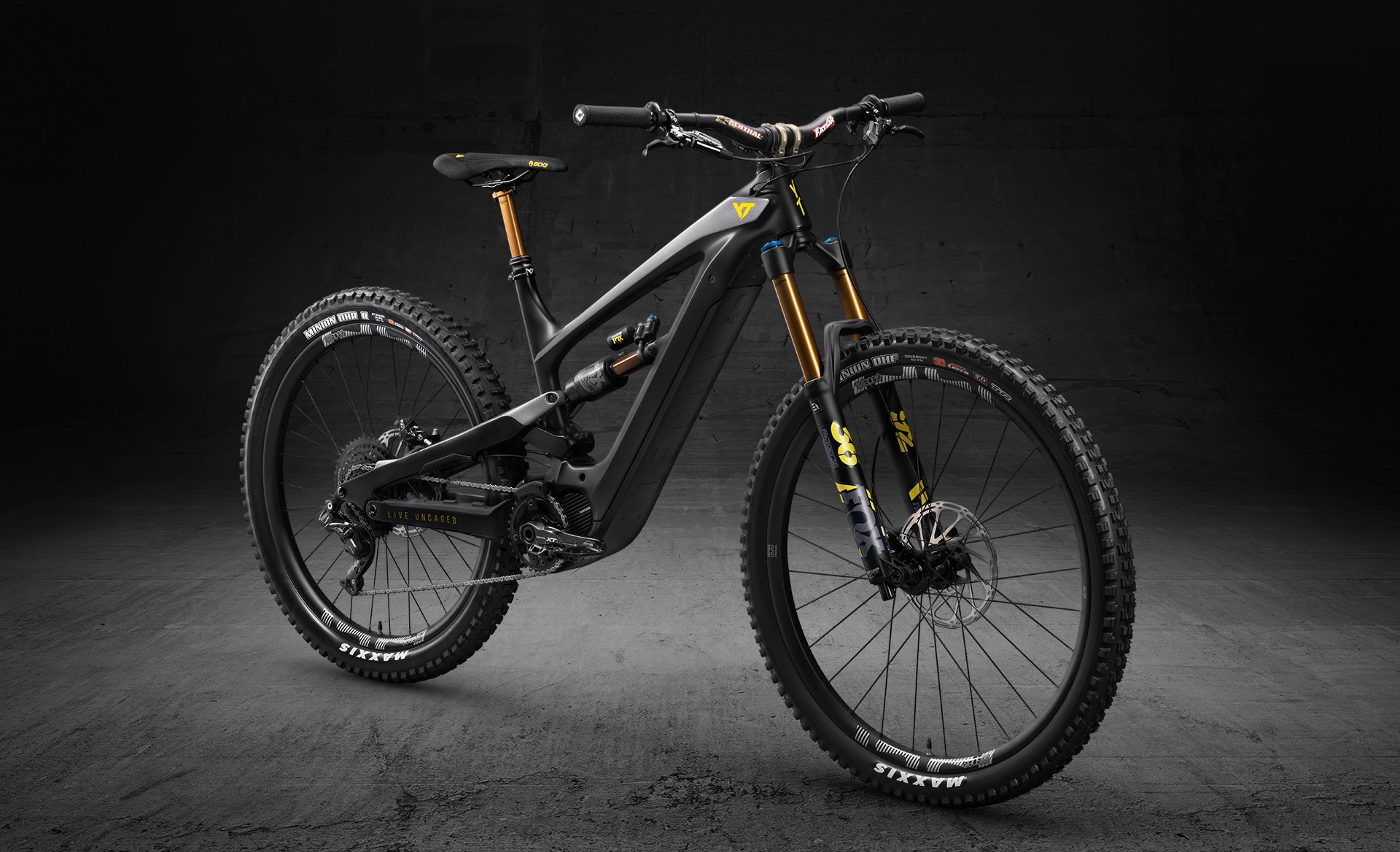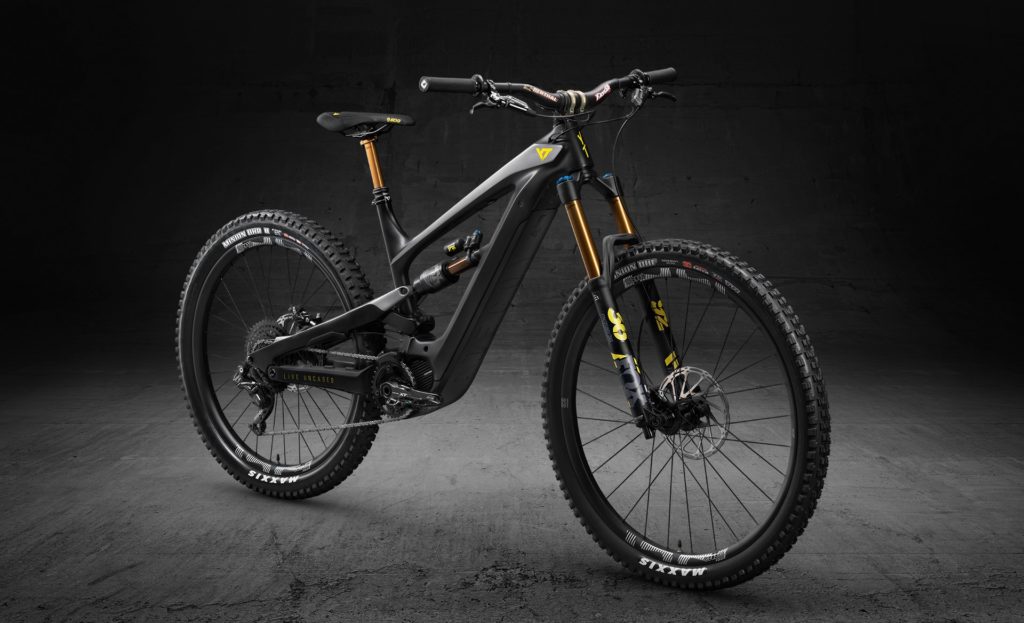 YT Industries is a conventional mountain bike company that has just introduced their new Decoy eMTB with the Shimano E8000 mid drive system.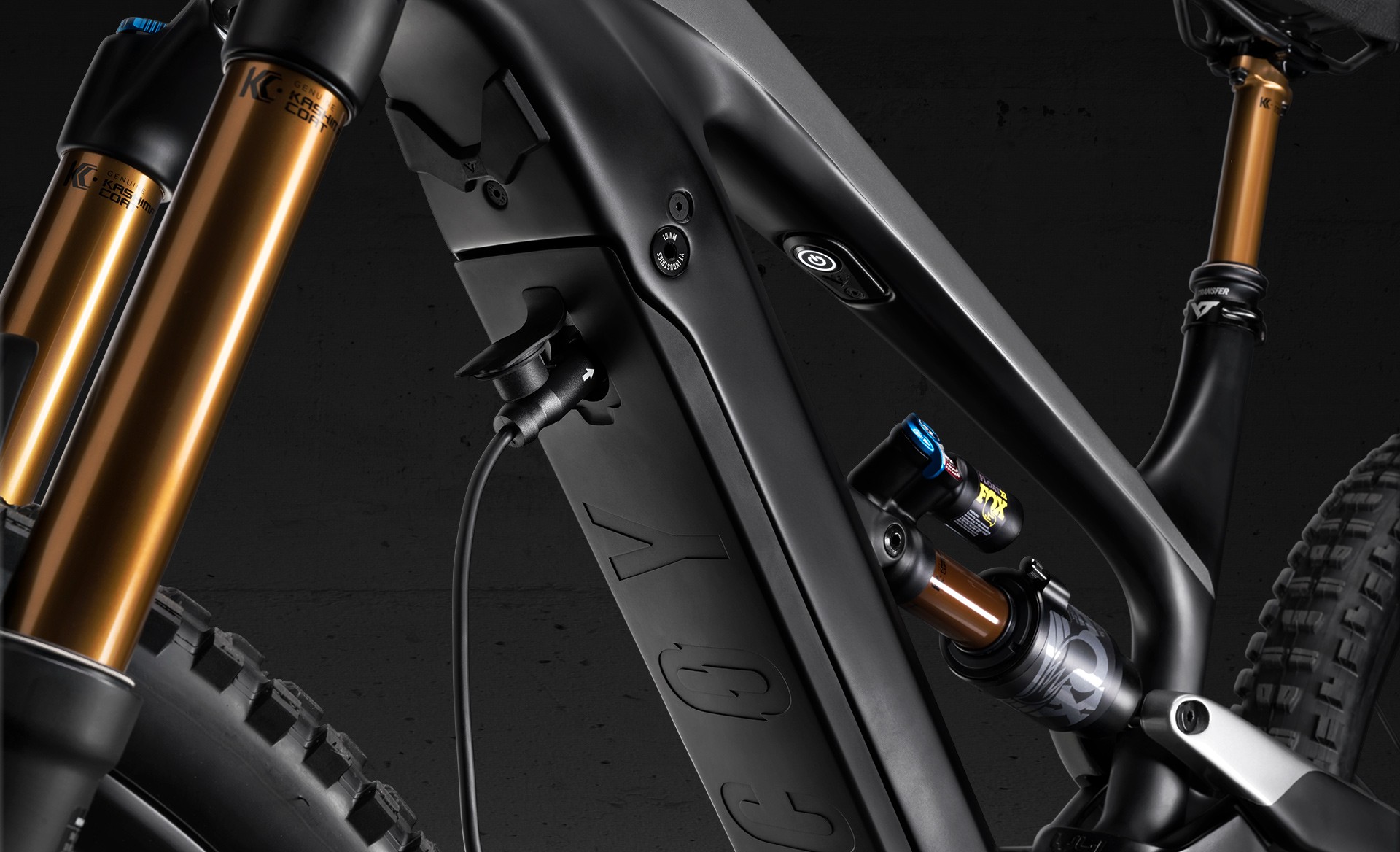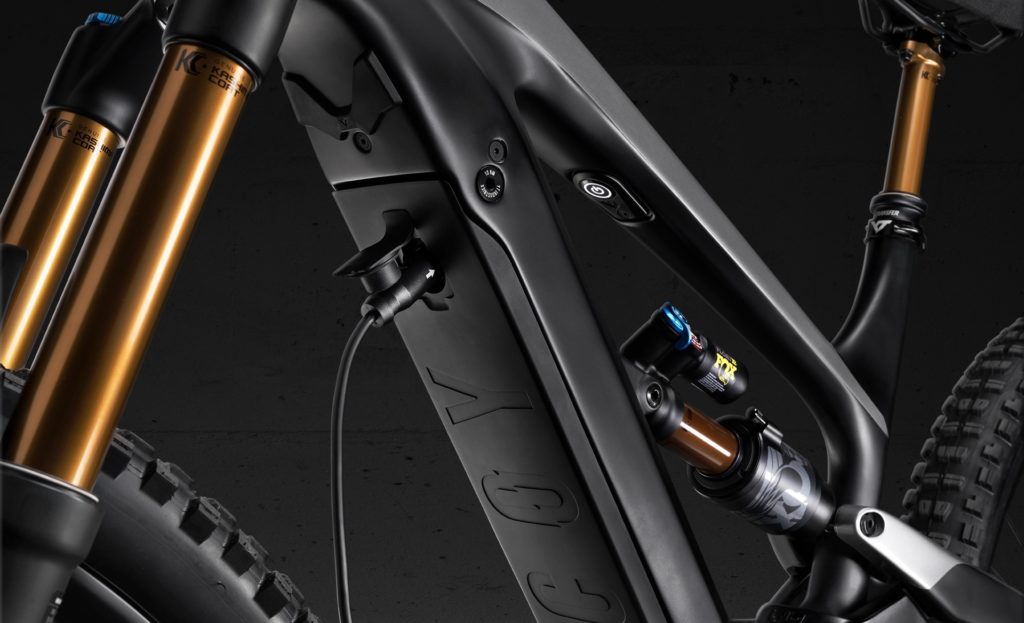 This eMTB features a carbon fiber frame w/ 165mm travel, 160mm travel suspension fork, 29″ front wheel and 27.5″ rear wheel, and an integrated 540 Wh downtube battery.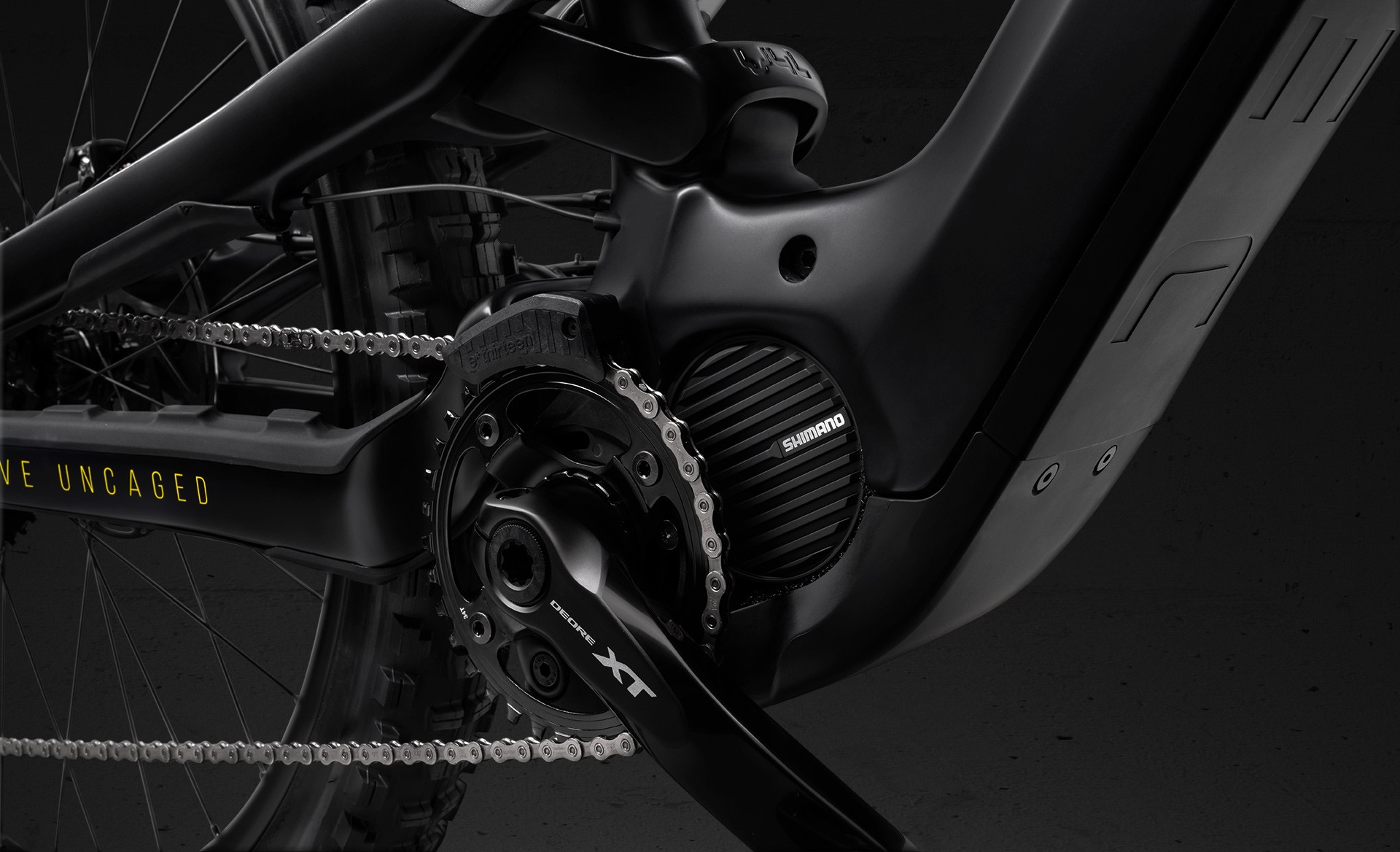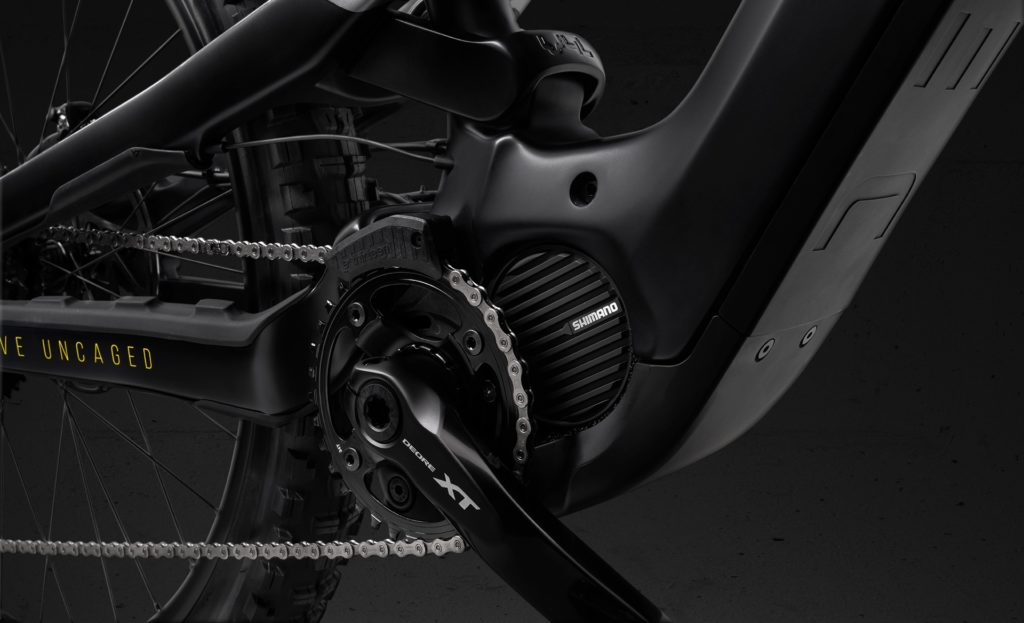 From the video below you can see that YT intends for this eMTB to be put through its paces!
The Decoy starts at $4999 and with the premium spec priced at $6999.
Norco Launch Fluid VLT E-mtb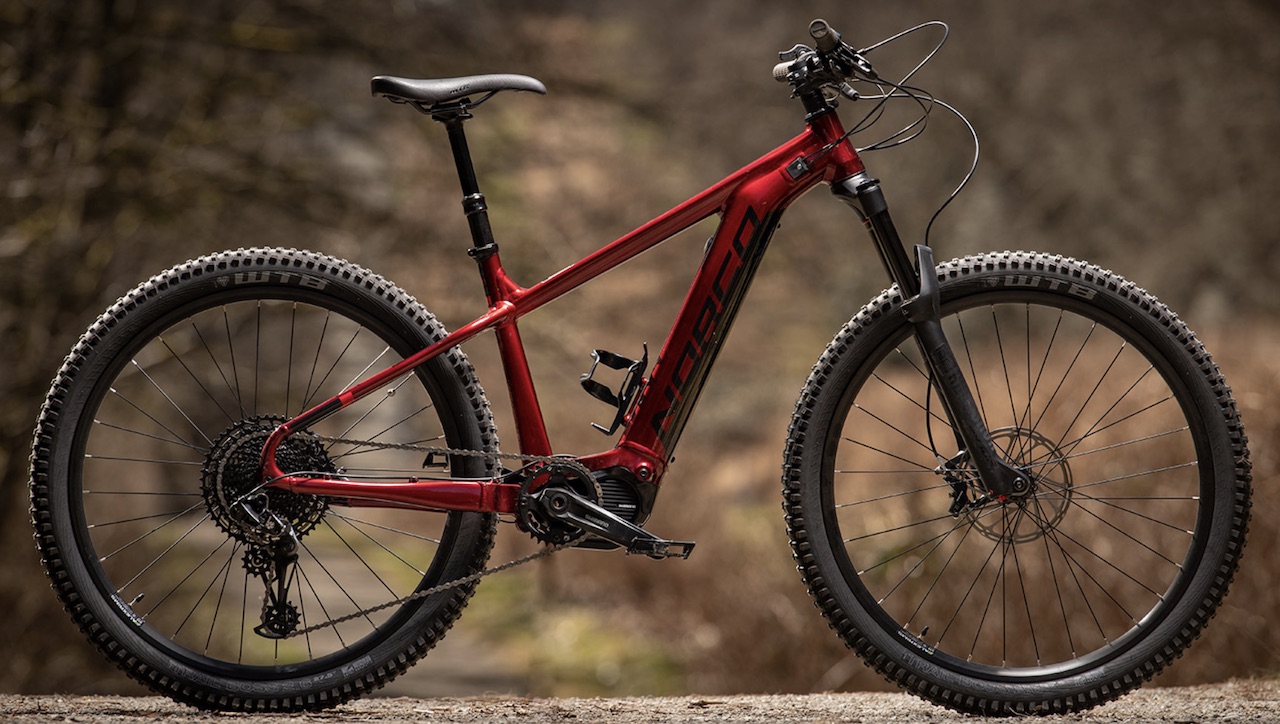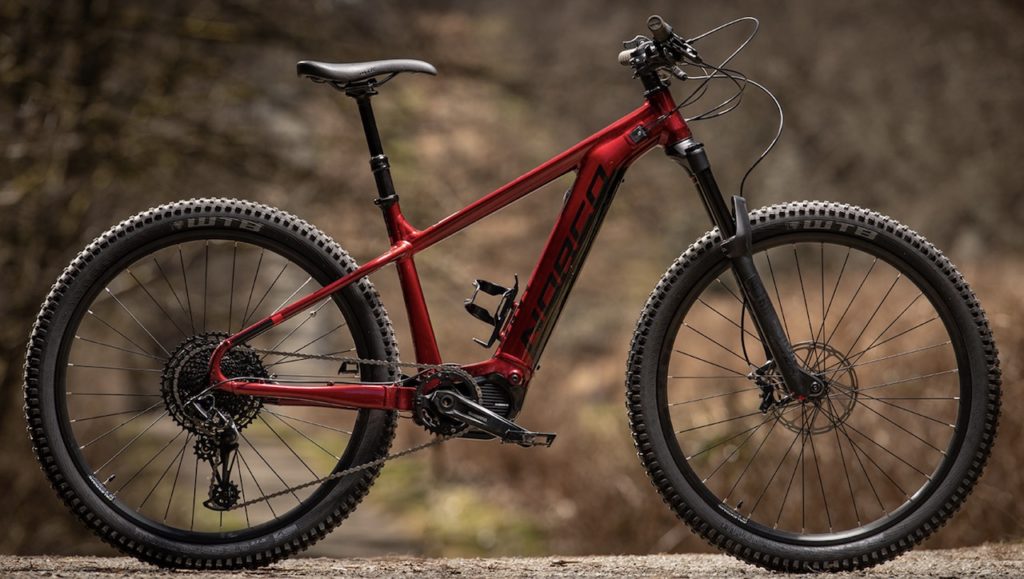 This new e-mtb from Canadian firm Norco is powered by a Shimano Steps mid-drive (E7000 and E8000 options) and has a fully-integrated in frame battery with 500 and 630 Wh options.
Suspension comes from RockShox and SR Suntour with 15 mm thru-axles. The in frame battery is not removeable as Norco say 'We opted to integrate the battery into the frame as it allows us to design a much stronger, stiffer and lighter frame.'
Shimano Di2 Drop Bar Shifters Now Compatible with Steps E-bike Motor System
Shimano have been in touch to tell us a new firmware release 'will combine Di2 technology and road technology ….that allows e-bikes with Di2 electronic shift buttons on drop handlebars to be used for toggling between the Shimano Steps e-bike drive unit modes.'
April Fool's Fun
Did you do a double-take at this title? Not surprising as it was an April Fool….
Also joining in the April Fool's pranks were Yuba and this eight person cargo bike!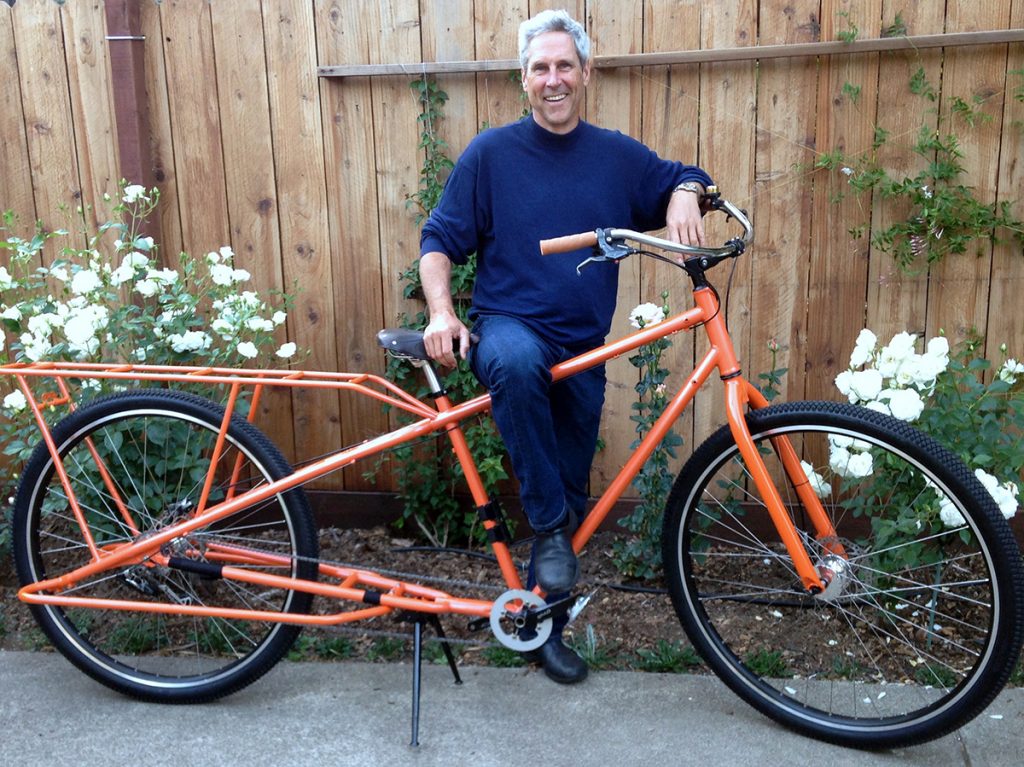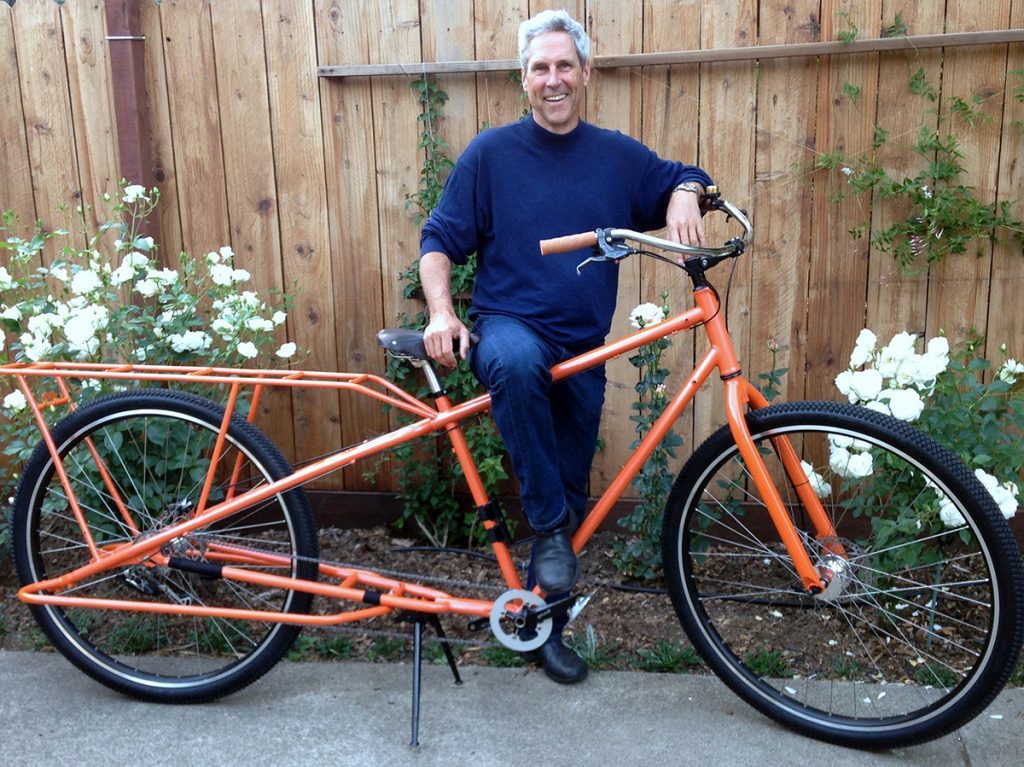 And Gazelle got into the mix with a Bosch equipped "penn-eFarthing"!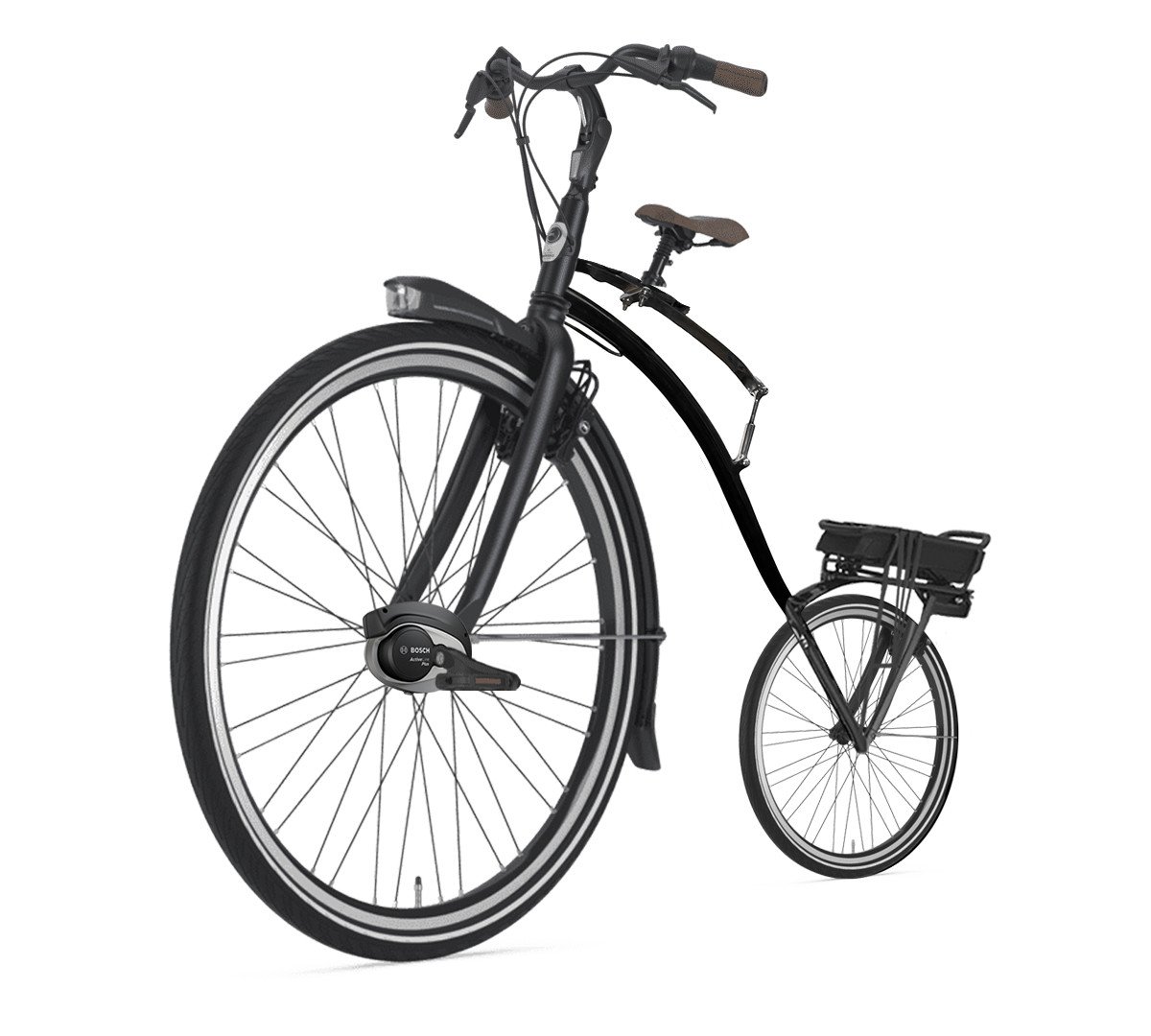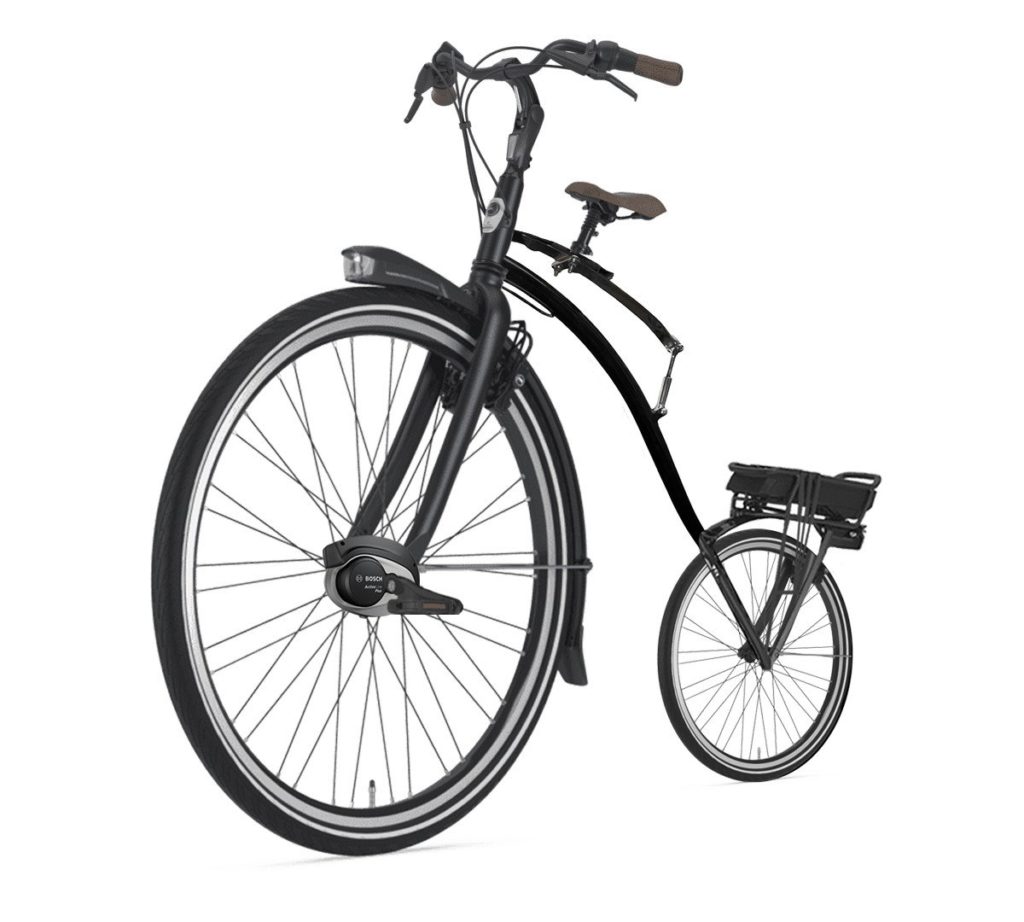 Cycle Accessories
ABUS Introduces Alarmed U-Lock
ABUS have launched the 440A U-lock which they say 'adds an extra layer of security to an already-solid bicycle lock with ABUS' proven 100db alarm system featuring the 3D Position Detection System.'
The alarm is added to a steel lock body and 12mm round shackle and the alarm system is powered by long-lasting coin cell batteries. Small bumps trigger warning beeps, while continued movement triggers the full 'ear-splitting alarm'.
The lock is available in a pocket-sized "mini" (6.3″) shackle version or the standard (9″) size.
Both sizes come with the Tex USH bracket, featuring a silicone impregnated strap which ABUS say makes it easy to mount on any frame tube shape.
MSRPs are $89.99 for the mini, $99.99 for standard.
Knog Cobber Lights
Knog have sent us a description of their Cobber lights. Producing 330º of light means cyclists can clearly see forward and be seen from behind while being seen from all sides.
Packing a whopping 470 lumens in the Big Cobber down to 110 lumens in the Lil' Cobber these lights are seriously bright.
Features include integrated USB recharging, 100% waterproof and the ability to program the light modes on your computer, making it fully customizable. From $49.95 USD per light.
Bike Mounted Air Cleaner
Breathing in air pollution is a cause for concern in cities around the world and filter masks are a common sight in many Asian cities.
This intriguing BBC report tells us that 'A group of students in Vietnam have invented an air-filtering device for bicycles, to save them having to wear anti-pollution face masks on their journey to school….The device, which is installed on the handlebar, has an air filter and a battery. The filter uses three layers of cotton and activated carbon fabric to capture the dust. The filter is linked to small fans installed on both sides of the front wheel, which are connected to the existing dynamo on the bike. They blow the clean air into the cyclist's face, as well as charge the battery on which the filter runs. Test results have shown that the device could filter up to 86% of dust and 63% of nitrogen oxide, according to local environmental authorities.'
Get Inspired
Motherload Cargo Bike Documentary Rolls Out
Motherload is an 86 minute long documentary about cargo bikes and cargo bike users (and pre-launch publicity suggests at least some coverage of e-cargo bikes).
Their website tells us 'Following a standing ovation for Motherload at the League of American Bicyclists' National Summit, the film will make its official world premiere in May 2019, and screen internationally at film festivals from spring through the fall. In October our documentary will be part of the Climate40 Mayoral Summit in Copenhagen. Motherload will be released publicly and distributed in the form of community screening packages in November 2019. Pre-order community screening package(s) here.'
Veteran E-bikes to Help Others
This article gives some inspiring details about Ché Orr, a veteran injured in Operation Desert Storm, who recently completed a 40-mile journey by e-bike from East Naples to the American Legion in Fort Myers.
Her friends from various veteran organizations raised approximately $1,500 to purchase an electric bike for her. To show gratitude, Orr planned the trip to bring awareness to the veteran community and raise money.
eBike Laws
New York's E-bike Delivery Workers Still Getting No Respite
This eye-opening video not only gives a small insight into the conditions that New York's e-bike delivery drivers endure, but it also goes behind the scenes of their lobbying efforts.
Fines of e-delivery workers can amount to thousands of dollars and it's stated that NY authorities have confiscated more than US$ 1 million worth of e-bikes in their much publicised crackdown.
The struggle looks set to continue however. As this Gothamist article points out, Governor Andrew Cuomo's budget proposal to allow localities to decide for themselves whether to legalize e-bikes and e-scooters did not make it through the recent passage of the US$ 175 billion budget bill.
The article adds 'A package of City Council legislation that would legalize e-bikes and e-scooters would have gotten a boost from Cuomo's proposal. The bills seek to end what is seen by many as a double-standard on New York City's streets: while Citi Bike is allowed to deploy 4,000 pedal-assist e-bikes, delivery cyclists who rely on throttle-powered e-bikes for their livelihoods are fined and have their bikes confiscated. Bird and other scooter companies want the legislation to pass so they can flood neighborhoods with the kind of electric-powered scooters that have become popular in Portland, San Francisco, and Mexico City.'
Infrastructure
500 Shared E-bikes for Prague in the Czech Republic
Radio Praha: 'From Monday no fewer than 500 new Czech-made electric bicycles will appear on the streets of Prague under the Freebike brand. Rental is via an app and users will be able to leave the bikes – which also work in traditional pedal mode – at "virtual stations" around the city.'
You can listen to the full report here.
E-bike Biz
England's E-cargo Grant Scheme Opens
'The Department for Transport has opened a £2 million fund to help companies invest in electric cargo bikes to fulfil last mile deliveries' Post & Parcel tells us.
It adds 'The eCargo Bike Grant Fund is now live and available to limited companies, sole traders, partnerships, charities and not-for-profit organisations operating across England. It comes as there is increasing interest in electric bikes to facilitate short-distance deliveries, with supermarkets among those already embracing the technology.'
Applicants can benefit from grant funding for up to 20% of the cost of a new e-cargo bike up to the value of £1,000 per bike.
Taiwan Show Update
Thanks to the folk at Bike Europe we can bring you a roundup from one of the world's leading bike shows, Taipei Cycle. According to this article sales in many European countries are booming and Taiwan manufacturing is also benefiting from the anti-dumping measures imposed on China by the European Union.
Such growth comes with a downside though, according to this article, namely that the sudden increase in demand for quality alloy frames will result in a 'logjam…. in the supply of mid to hi-end alloy frames. With demand growing fast questions are raised on production capacity.'
Stay tuned for more e-bike news and reviews and thanks for reading!
-Richard
P.S. Don't forget to join the Electric Bike Report community for updates from the electric bike world, plus ebike riding and maintenance tips!
Reader Interactions