eBiking London & South-East England! Guide to Electric Bike Rentals/Hire [VIDEOS]
Covering the delights of the UK capital and the surrounding countryside
London has been transformed in recent years from a place no-one but ardent cyclists would have wanted to cycle into a self-proclaimed cycling city with ever-growing levels of commuter and leisure cycling.
The capital's surroundings include the wealthy so-called 'home counties' packed full of delightful villages and some fine rural scenery.
This guide to eBike hire will help with planning an eBike holiday and it is also a good way to test a few eBikes before purchasing your own.
Many companies detailed here are also retailers and do good deals to those who have hired e-bikes from them.
Enjoy this eBiking guide and hopefully it will give you some ideas on new places to ride!
E-bike Hire London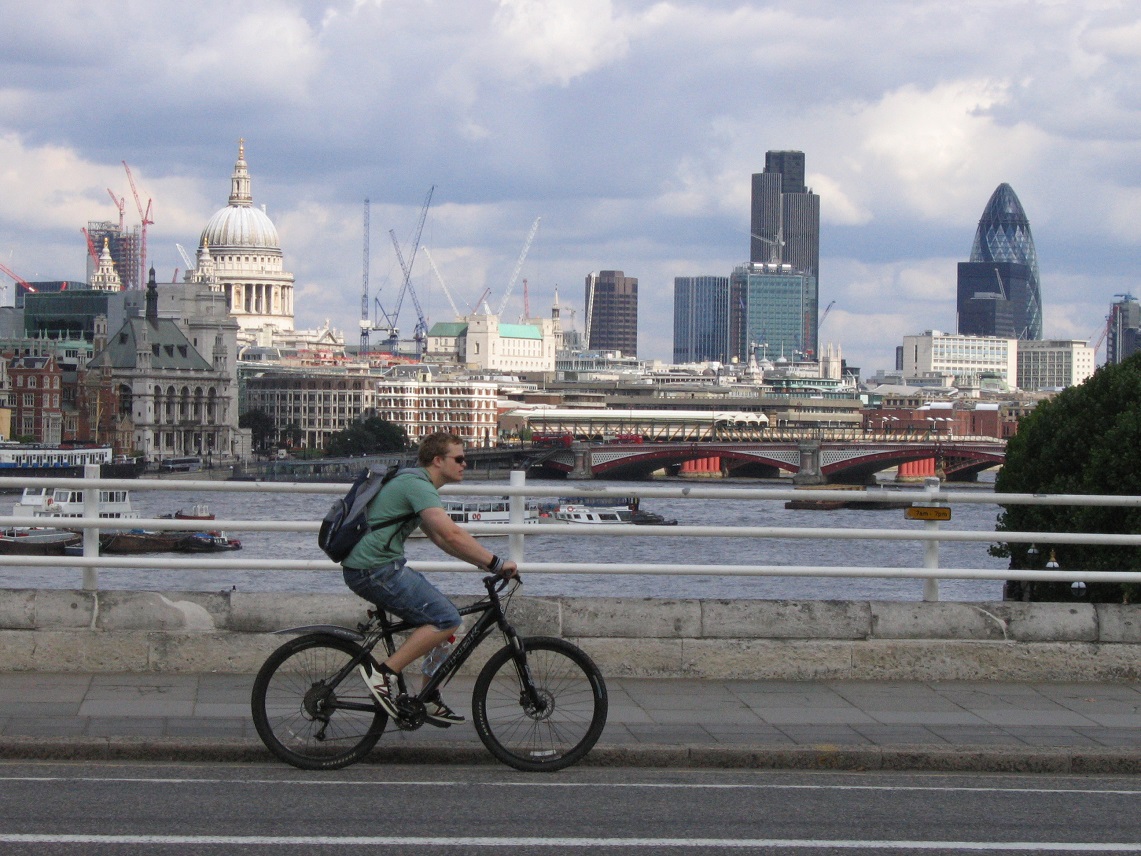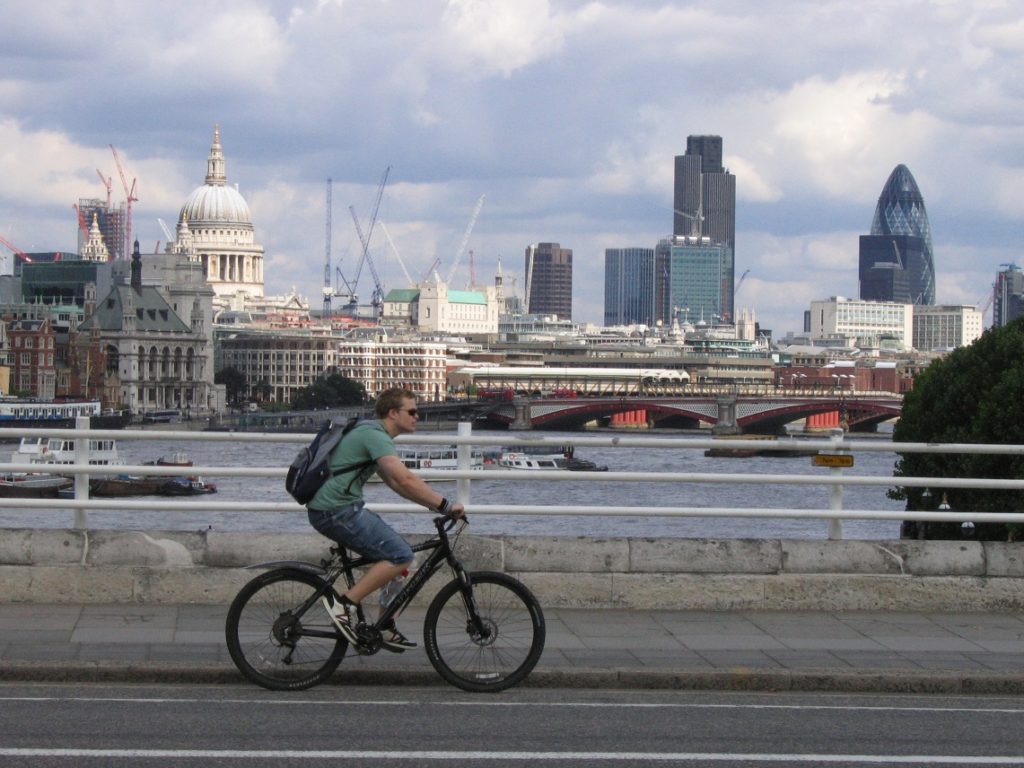 London might not be up to the standards of Amsterdam or Copenhagen in terms of cycle infrastructure but it has a growing and increasingly high quality cycle lane network plus routes through parks and along canals that let you escape the motor traffic completely.
The E-bikes
Well established Volt e-bikes from £39 a day.
The Riding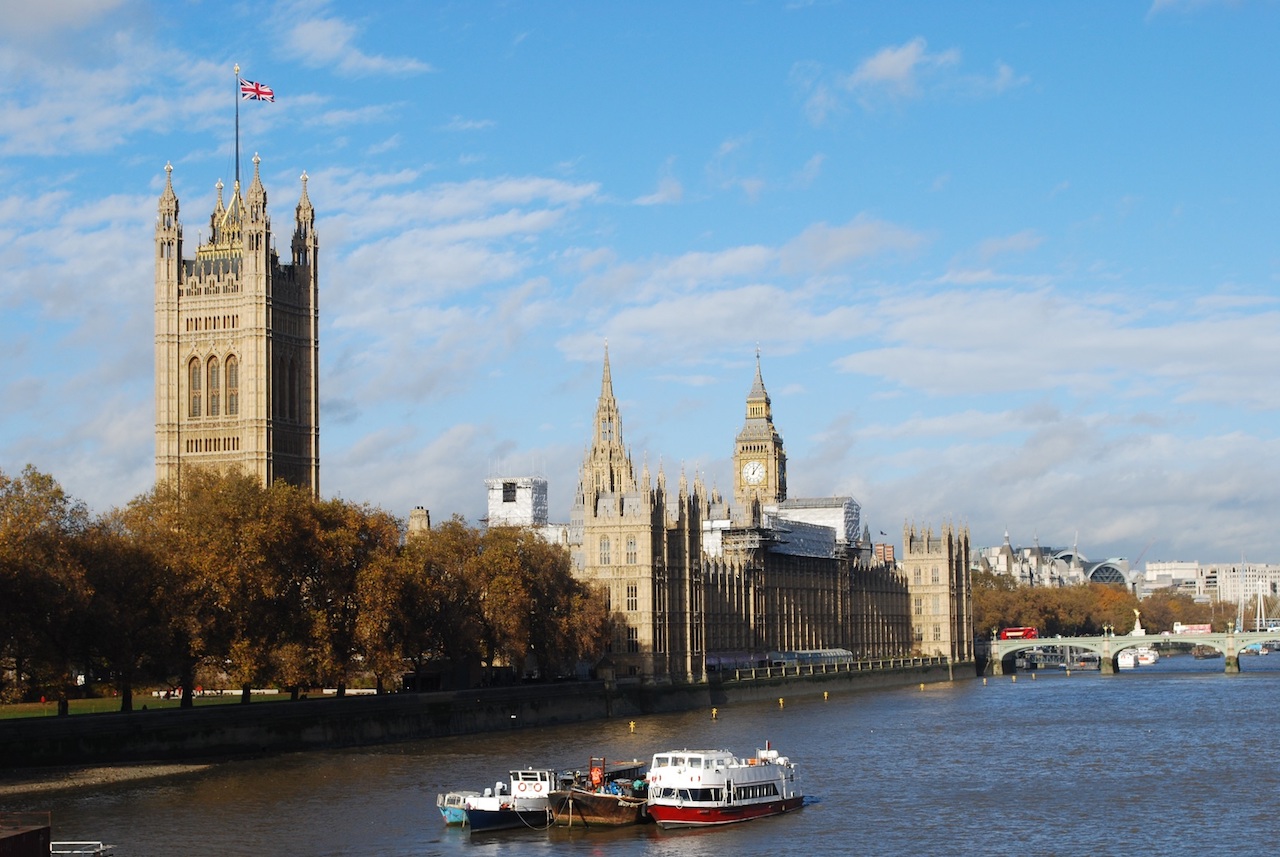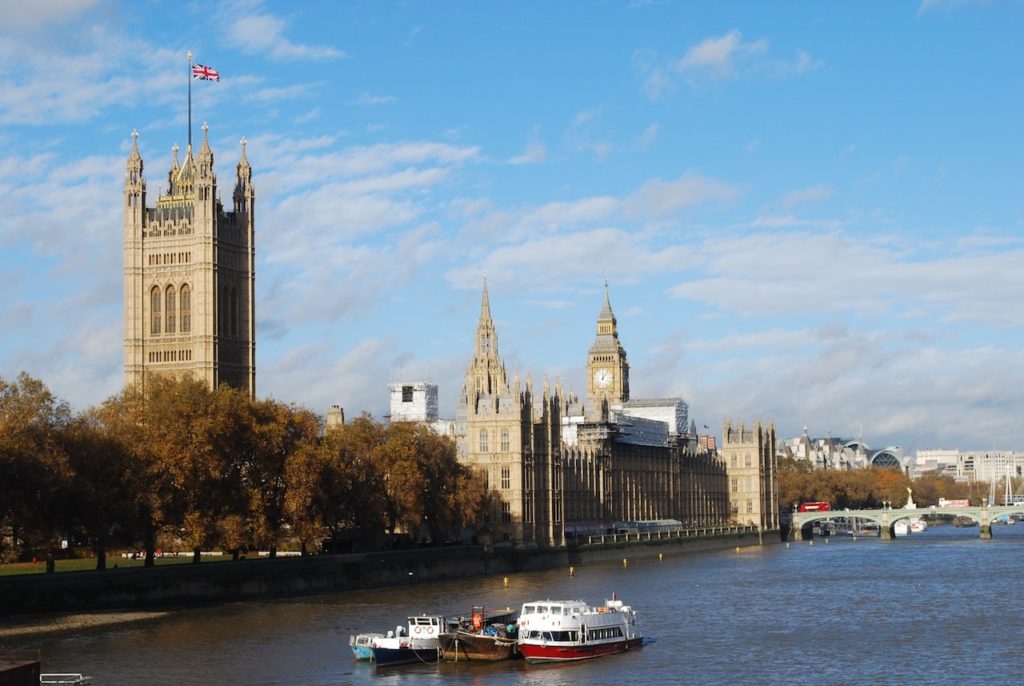 Central London is oh-so busy and care of course is needed if you want to navigate your way across the city, even on the marvellous new cycle super highways most especially if it's rush hour – but there are fantastic river views on offer!
On Your Bike is located near London Bridge and it would be an easy matter to hop across it to the north bank and try out the marvellous cycle superhighway 3 along the north bank.
If you fancy more tranquil cycling this still exists in central London: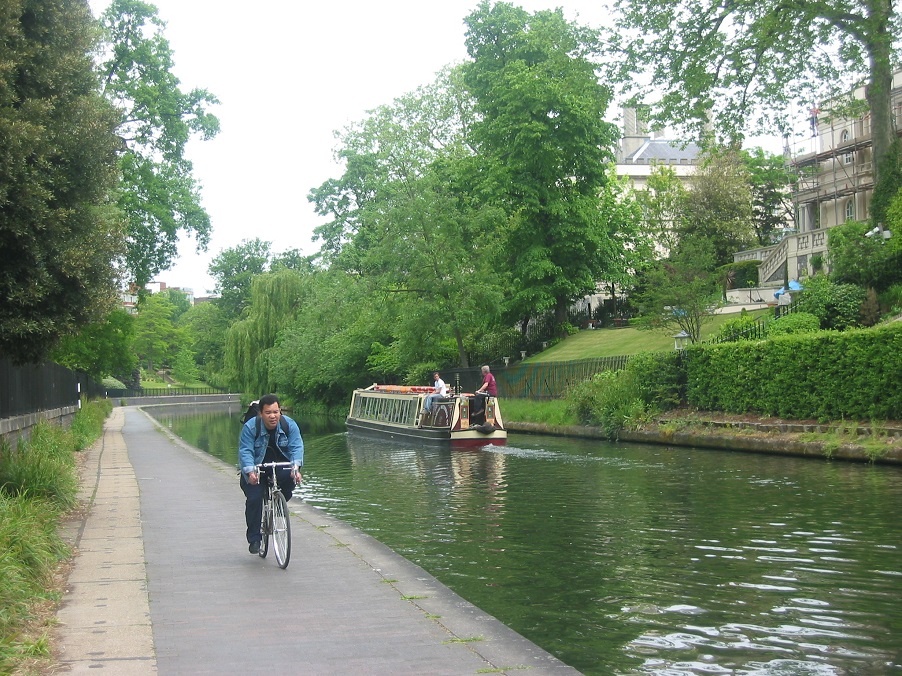 for example in Regents Park,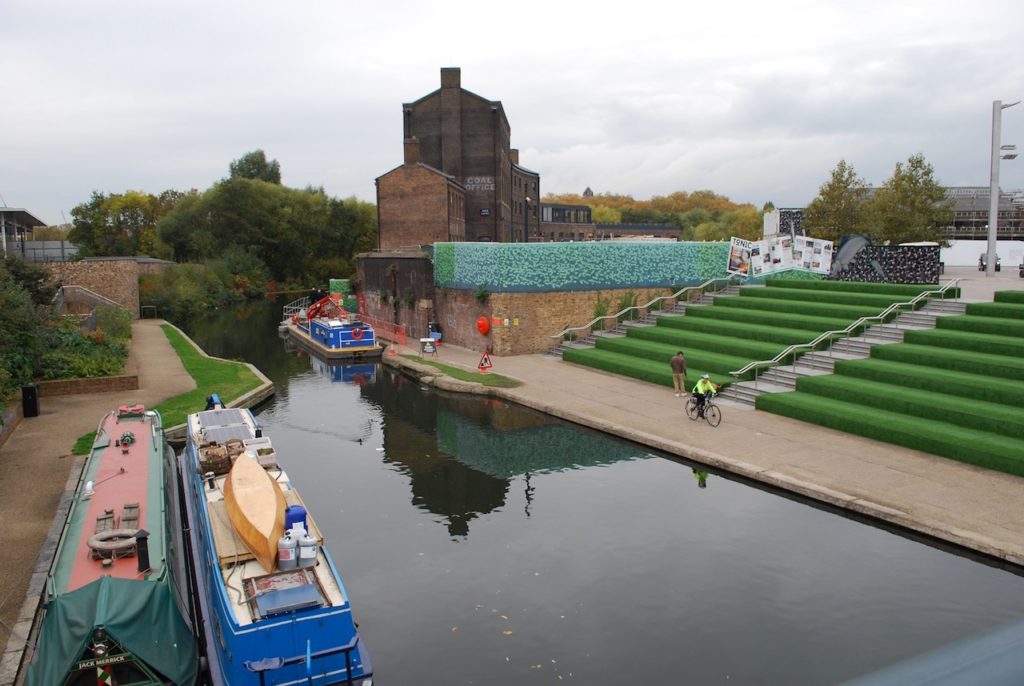 along the Regents Canal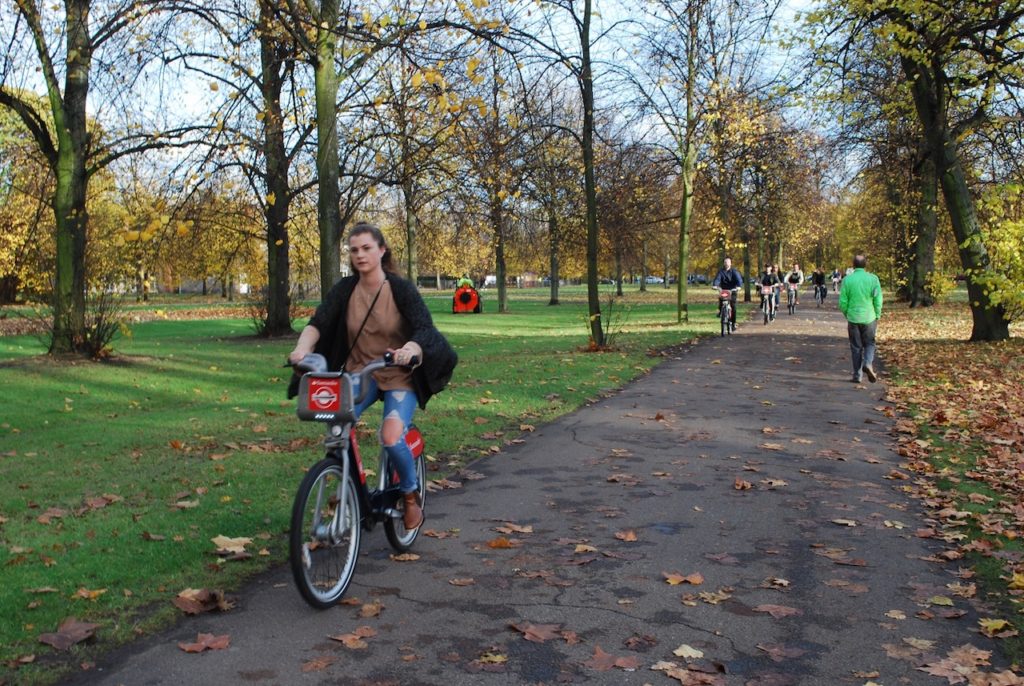 or around Hyde Park.
E-bike Hire Garden of England, Downs and South Coast
You might not associate the area south of London with hills aplenty but that's what you'll find there. The chalk downs provide quintessentially English views and an e-bike challenge as difficult or easy as you want to make it, with plenty of chance for on and off riding and plenty of traffic-free railpaths and the like too.
If you want a direct link from London to the delights of the south coast, the Avenue Verte provides it. It will take you through The Weald, another distinctively English area that sits between and South Downs and the North Downs of Kent (Kent being known as the Garden of England, not least for its fruit orchards and the production of hops).
The E-bikes
This retailer stocks a wide range of e-bikes for sale and promises they have 'models available to suit everyone' from tourers to e-mtbs with prices starting at £30.
If you want more of a helping hand Flowtastic are based in the Surrey Hills and offer guided rides for small groups, including the chance to ride their e-mtbs.
The Riding
For easy cycling you can check out the nearby Christmas Pie Trail and Downs Link whilst more serious off-roaders can check out the bridleway network of the Surrey Hills.
The E-bikes
CME are currently updating their hire offer for 2018 but as a well established and high quality retailer they offer a wide range of e-bikes.
The Riding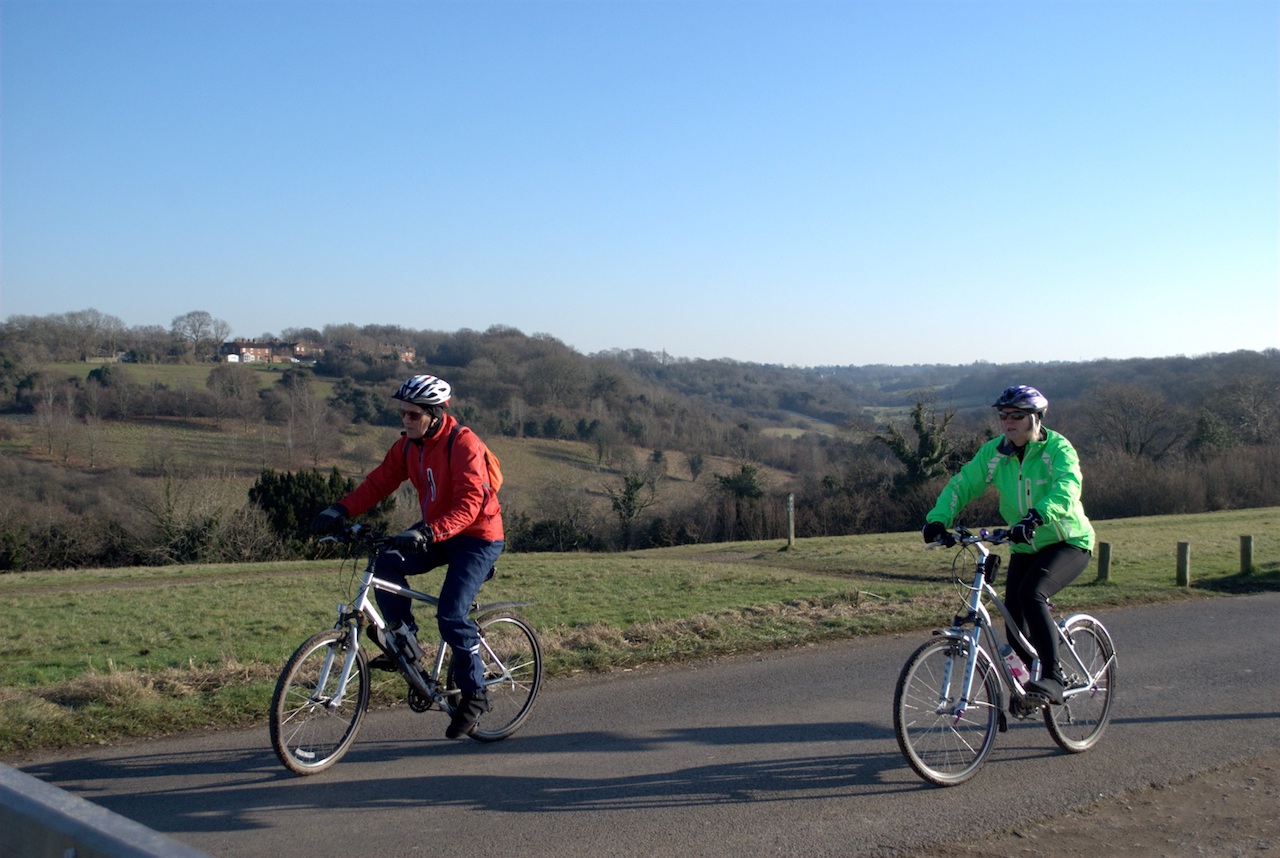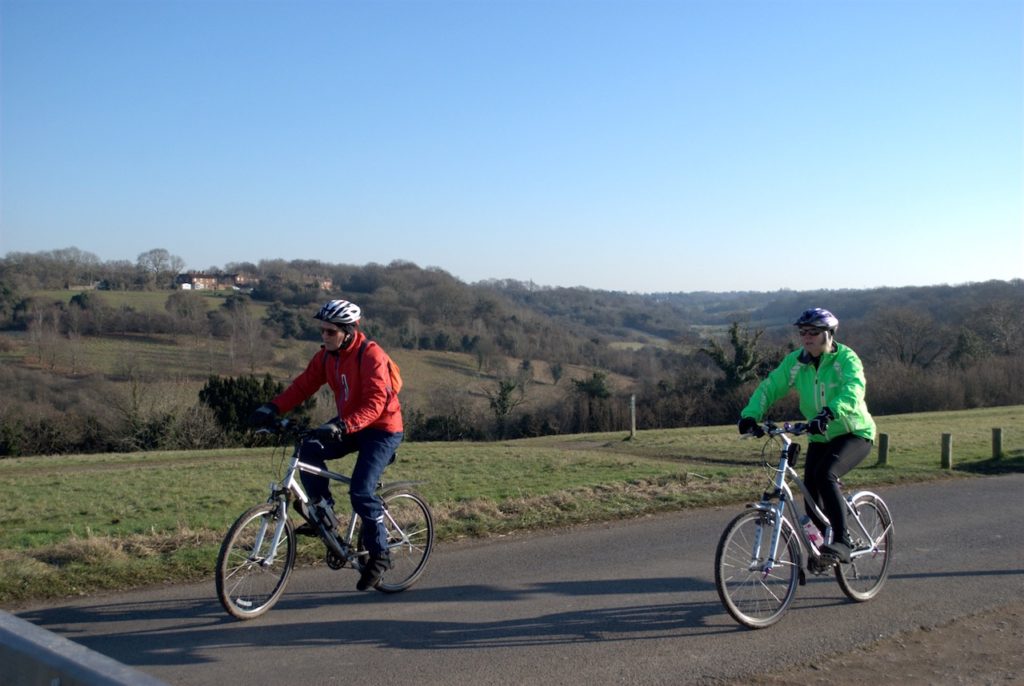 From the Coulsdon base you can follow National Cycle Network route 20 on a tiny road over the lovely Farthing Down. You could use NCN 21 to the east as part of an off-road return route.
From Tunbridge Wells there is a signed link to the traffic-free Forest Way, an easy railpath ride, whilst those who want more challenging terrain can venture into the Area of Outstanding Natural Beauty that is the High Weald, an area of rolling farmland and lovely villages to the south of the town.
The E-bikes
Raleigh Dover step thru models with Panasonic mid-drives.
The Riding
The leisure e-bikes on offer here could be used for exploring the South Downs (see below) but would also be ideal for exploring the minor roads and tracks across the Pevensey Levels to the east of Eastbourne, giving you the chance to visit Herstmonceaux Castle. For more local places to visit see their website here.
The E-bikes
A high quality selection of both e-mtbs and Orbea e-road bikes.
The Riding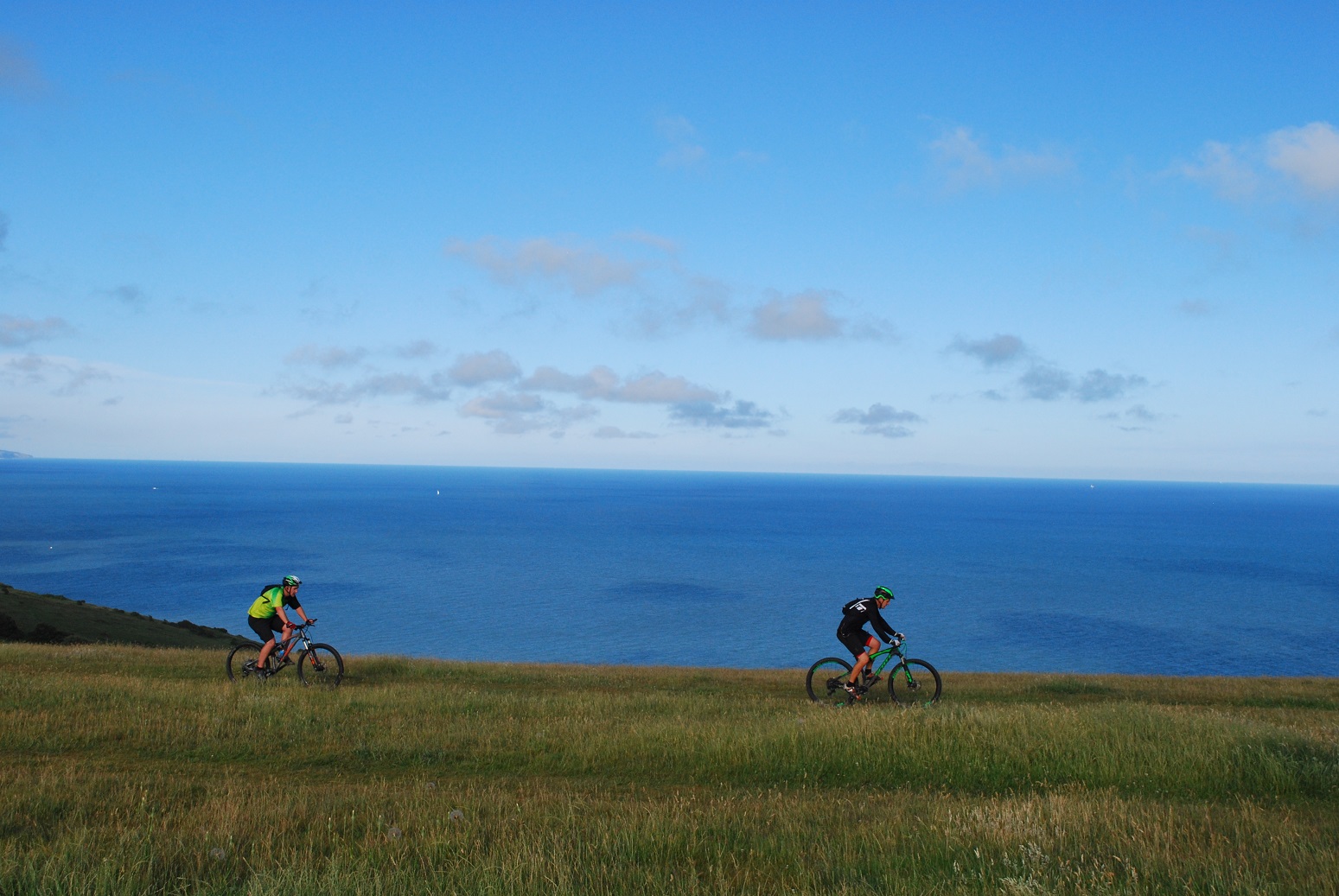 The South Downs are at their most spectacular to the west of Eastbourne and there are mountain bike and road riding opportunities galore. In particular the South Downs Way provides a testing ride rewarded by a visit to the lovely town of Alfriston in the Cuckmere Valley.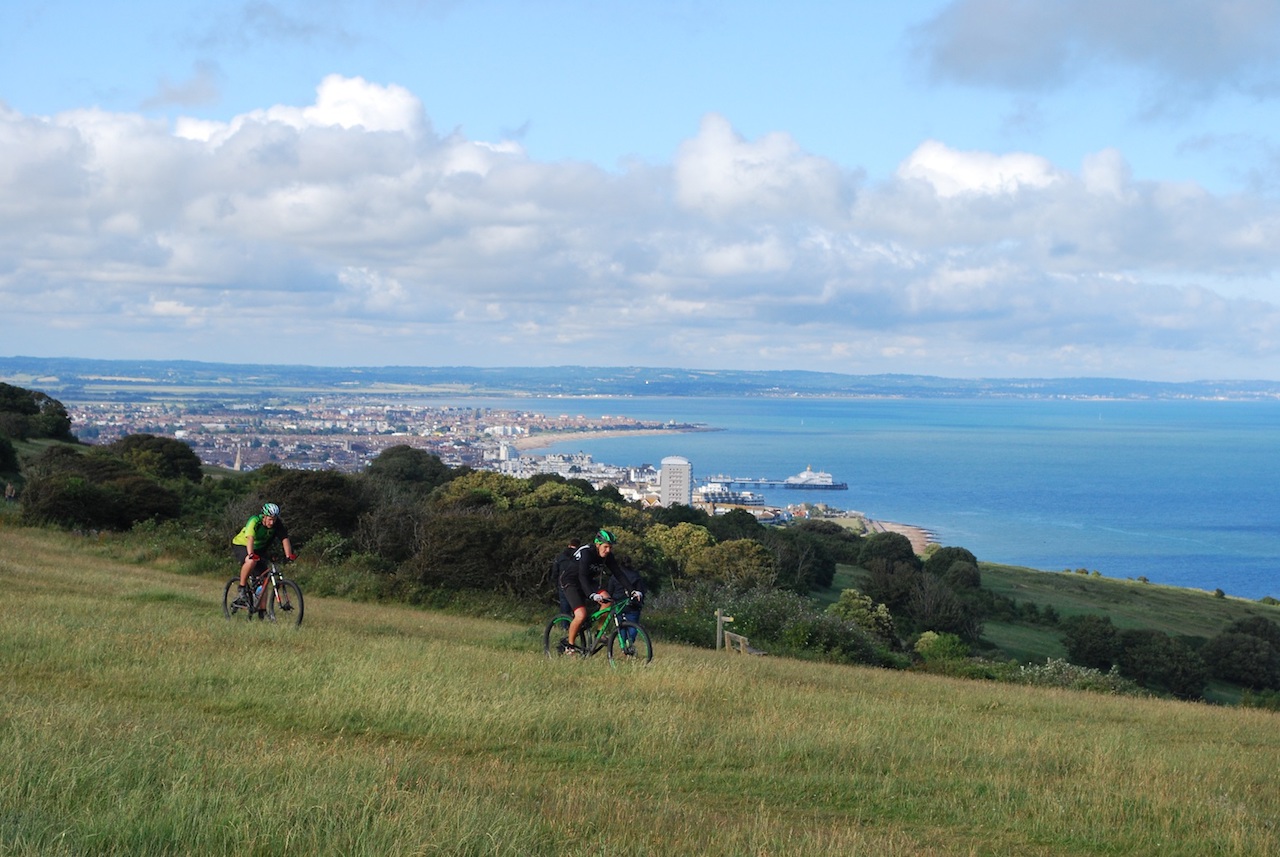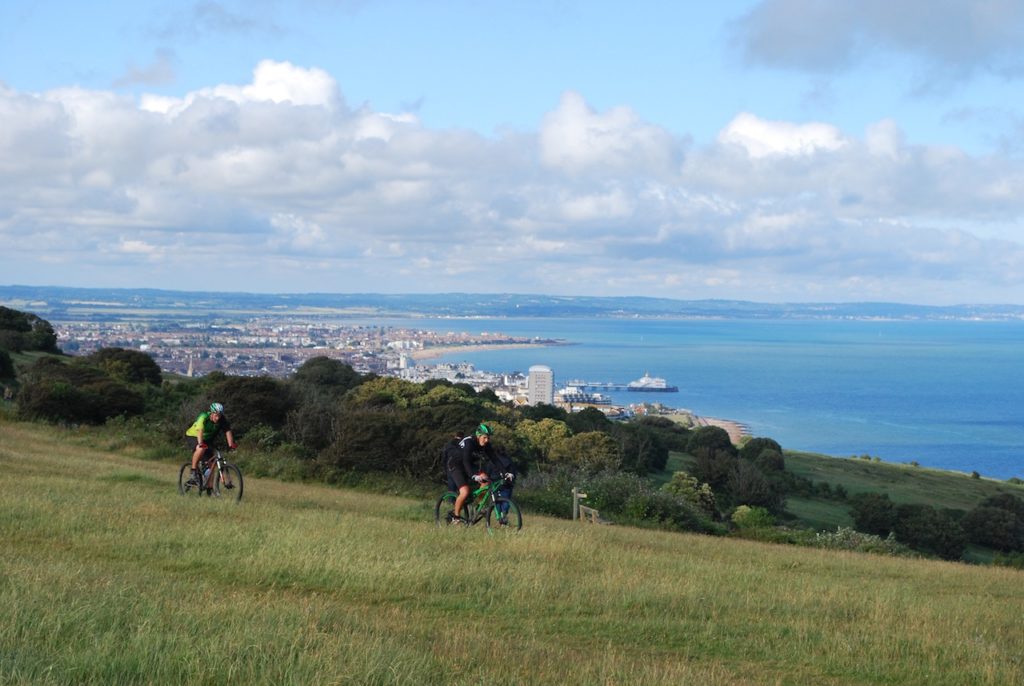 The E-bikes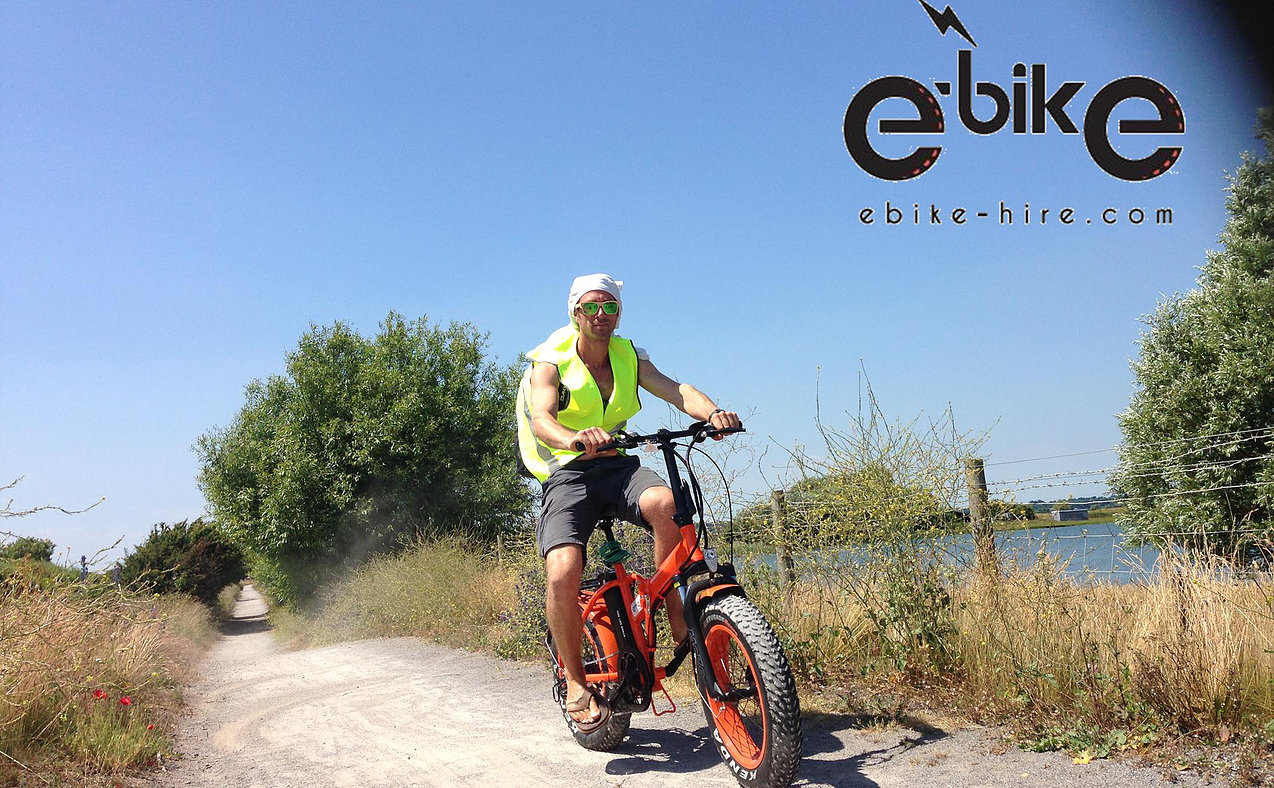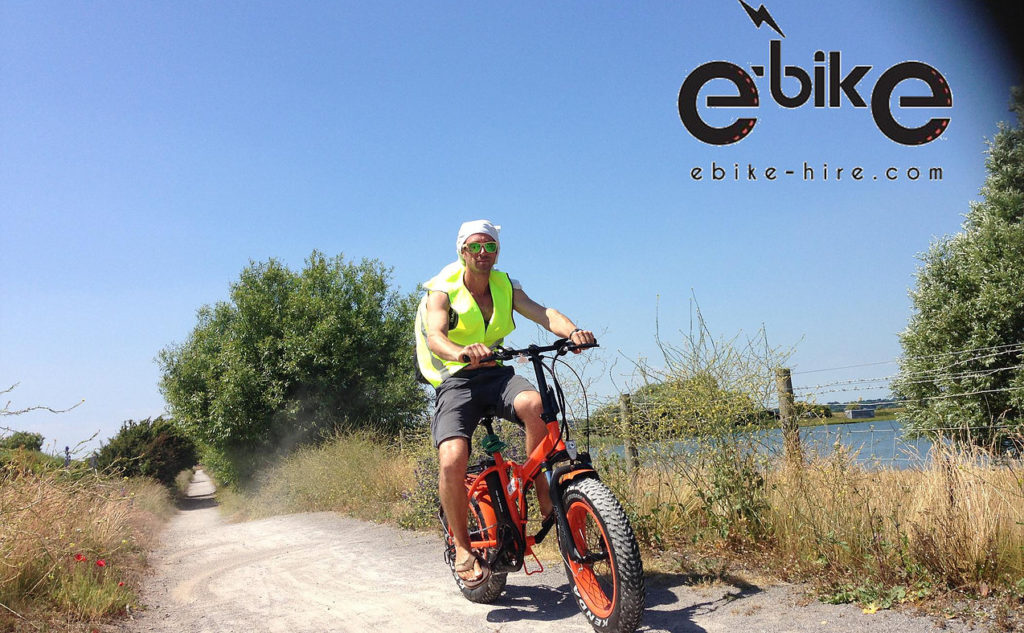 Distinctive E-fat bikes from £30.
The Riding
Lots of easy cycling on the Rye to Lydd cycle path (National Cycle Network route 2). More suggestions for coastal rides are found here. Nearby Rye is a quintessential ancient English village with cobbled streets and half-timbered houses.
The E-bikes
Leisure and commuting style e-bikes from the likes of Volt and Freego, perfect for exploring the network of tiny roads in the heart of the Kent countryside. Here's a brief BBC TV feature:
The Riding
Group or individual tours of the heart of the Kent countryside including the historic sites of Sissinghurst and Bodiam castles.
E-bike Hire Thames, Chilterns and Dreaming Spires
The Thames valley near London is home to long stretches of Sustrans beautiful and leisurely route of the same name.
The hills known as the Chilterns to the north-west of London feature ancient Beech forest and even more ancient prehistoric trade routes that early man used to avoid the marshy dangers of the lowlands beneath (the Icknield Way claims to be the oldest 'road' in Britain).
The E-bikes
A very reasonable looking £40-£50 per person including hire of a step-thru mid-motor e-bike and a guide plus attractive sounding eating opportunities.
The Riding
Guided e-bike tours across the Chilterns. Rides include a tour along part of the Chilterns Cycleway and a chance to visit local vineyards, castles and attractive villages used as filming locations.
E-bike Hire East Anglia, Handsome Towns and Contrasting Coastline
East Anglia is known for its usually flat geography. This has bred a cycling culture and plenty of fine bike routes through handsome towns such as Cambridge. The Suffolk coast has wonderful mix of fine seaside resorts and wild estuaries, marshland and heaths.
The E-bikes
Giant Ease E+ or similar from £15.
The Riding
There are few better cycling cities in the UK than Cambridge – an often traffic-free centre with an ancient backdrop of medieval colleges and churches. There's a particularly pretty ride to the north-west of the centre along the river Cam and through the fens along NCN route 11.
More info here.
The E-bikes
Leisure style hub motor models from £25 per day delivered to a location of your choice in Suffolk.
The Riding
Like Norfolk, Suffolk is a largely flat county but full of country lanes, cycle trails and bridleways ideal for a leisure cycling break. The coast is particularly beautiful between Southwold and Orford Ness. Plenty of suggestions can be found here.
The E-bikes
From £27 per day for step-thru leisure models.
The Riding
An ideal family cycling area and Huff and Puff have their own suggestions for enticing sound rides including a largely off road route that combines with a ride on steam train, a visit to the beach or the National Trust's Sheringham Park and Felbrigg Hall.
Stay tuned for more e-bike news and reviews and keep on riding.
-Richard
P.S. Don't forget to join the Electric Bike Report community for updates from the electric bike world, plus ebike riding and maintenance tips!
Reader Interactions