eBike News: Scott Ski eMTB, Gocycle GX, Sail Bike, eCargo vs. Mercedes, & More! [VIDEOS]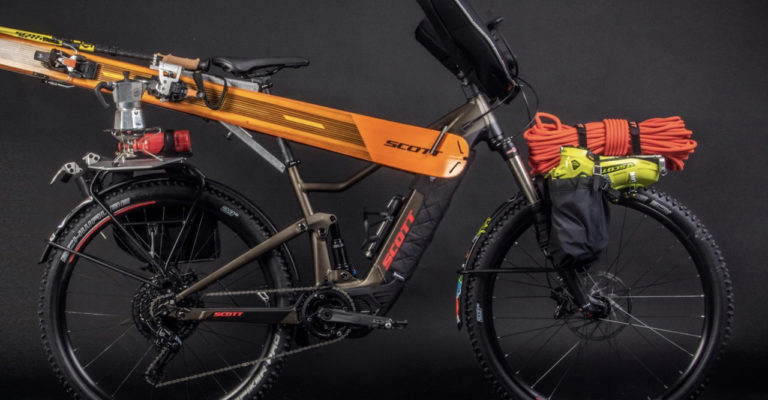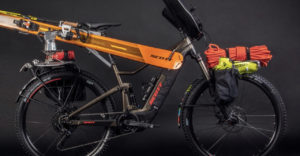 In this week's eBike news roundup:
GoCycle GX's '10 Second Fold'
Scott's Ski eBike
Sail Bike
Ergon eMTB Saddle
Yuba Cargo Canopy
Riding the RadBurro eCargo
Nevada's River Mountains Loop Trail
eBikes for Heroes
Replacing Mercedes with eCargo Bike
History Shows eMicromobility Not New
Plus the Latest Battery, Legal, & Business News
New E-bikes and E-bike Systems
GoCycle GX 'Fold in Under 10 Seconds'
GoCycle have just released more details on the new quick-fold GX model.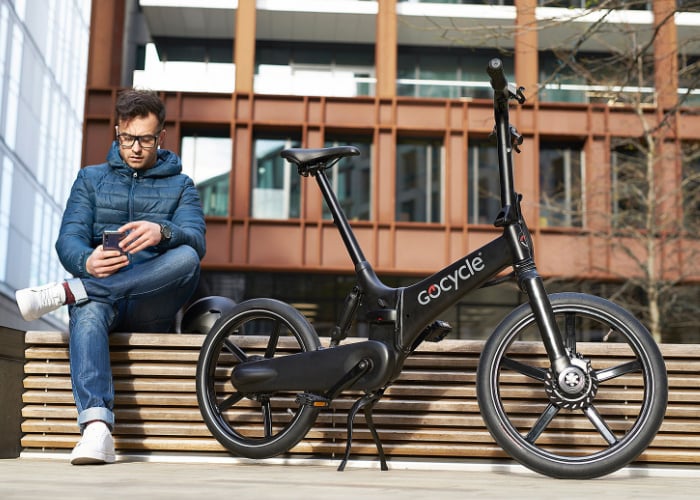 The fold looks pretty conventional but simple and quick, with a mid-frame hinge folding the bike's aluminum alloy frame 'in half' and the seatpost and handlebars dropping down to make a folded package with a claimed folded size of 880mm x 390mm x 615mm (34.6in x 15.3in x 24.2in) with folding pedals folded and all up weight of around 39.7 pounds or 18kg that includes a 300Wh battery.
This looks a big improvement on the 'folding' aspect of previous models which were rather more demountables – bikes that you could take apart rather than quick fold.
There's loads of innovative, interesting technology here too, from thixomoulded magnesium mag wheels and an own-design front hub motor to Bluetooth connectivity.
The Gocycle GX is available to pre-order now, ahead of the spring release, from www.gocycle.com and through select resellers throughout US, Canada, UK, and EU with an MSRP of £2,899 / €3,199 / $3,299.
Is the New Scott SK-eRIDE your Mountain Pass?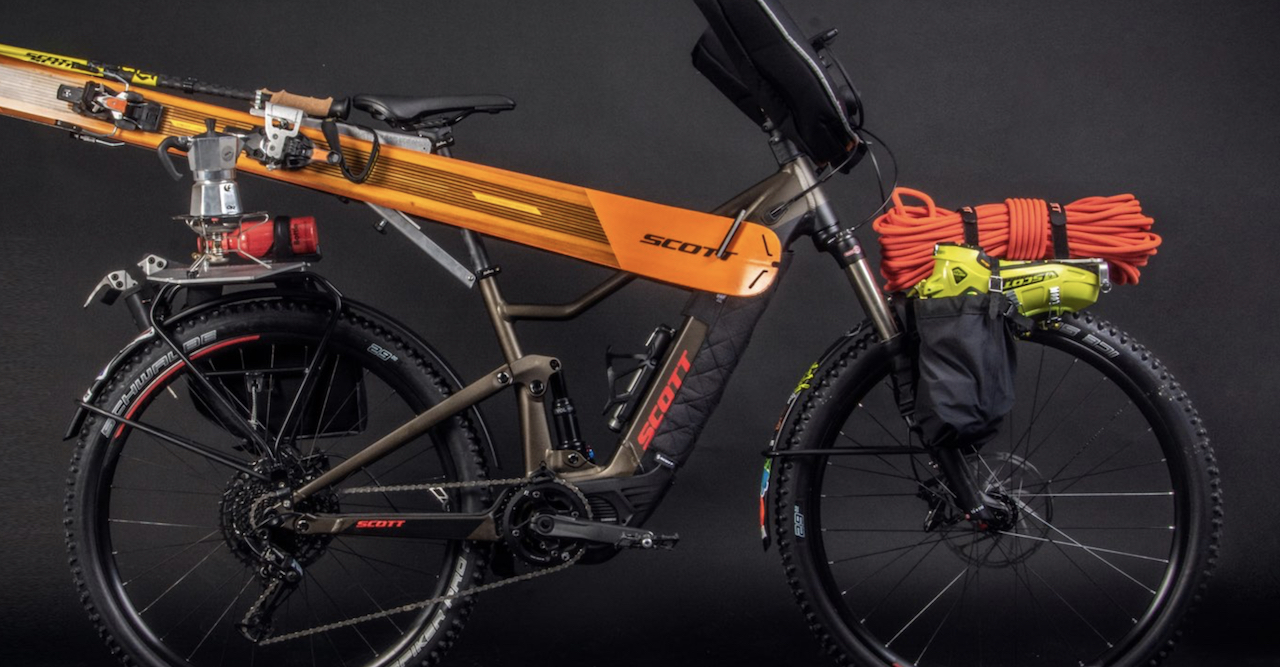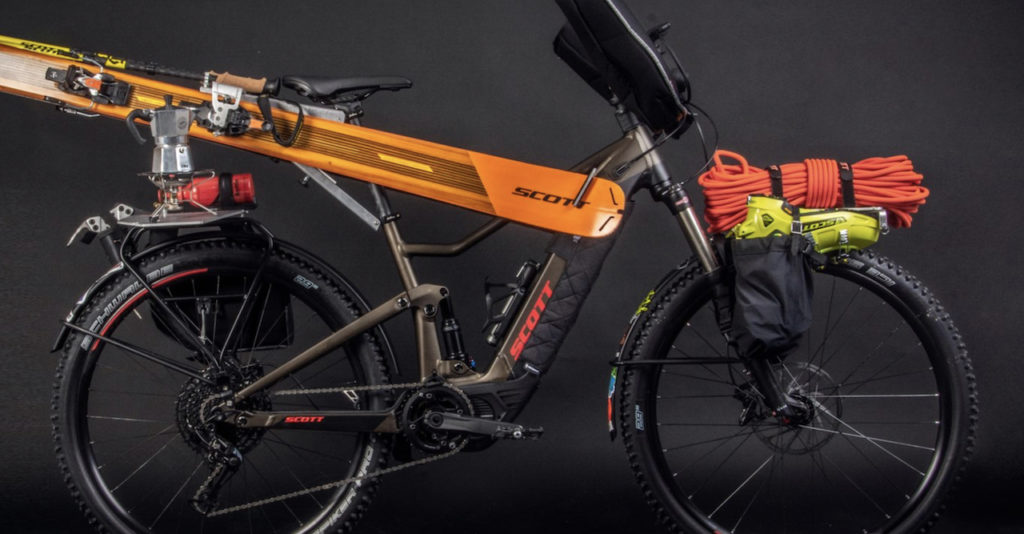 Take a Scott Axis EVO e-bike and add snow tyres and a host of specially made mounts and even a small table to brew up your coffee on and hey presto, you can go off-piste with your SK-eRide e-bike.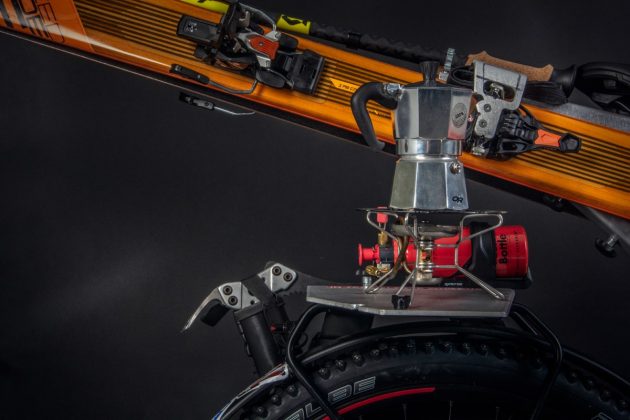 Time will tell whether this is a new and genuine use for e-bikes or a bit of publicity-creating fun…
New Accessories
Ergon
The Ergon SM-E Mountain Sport saddle is specifically designed for e-mtbs.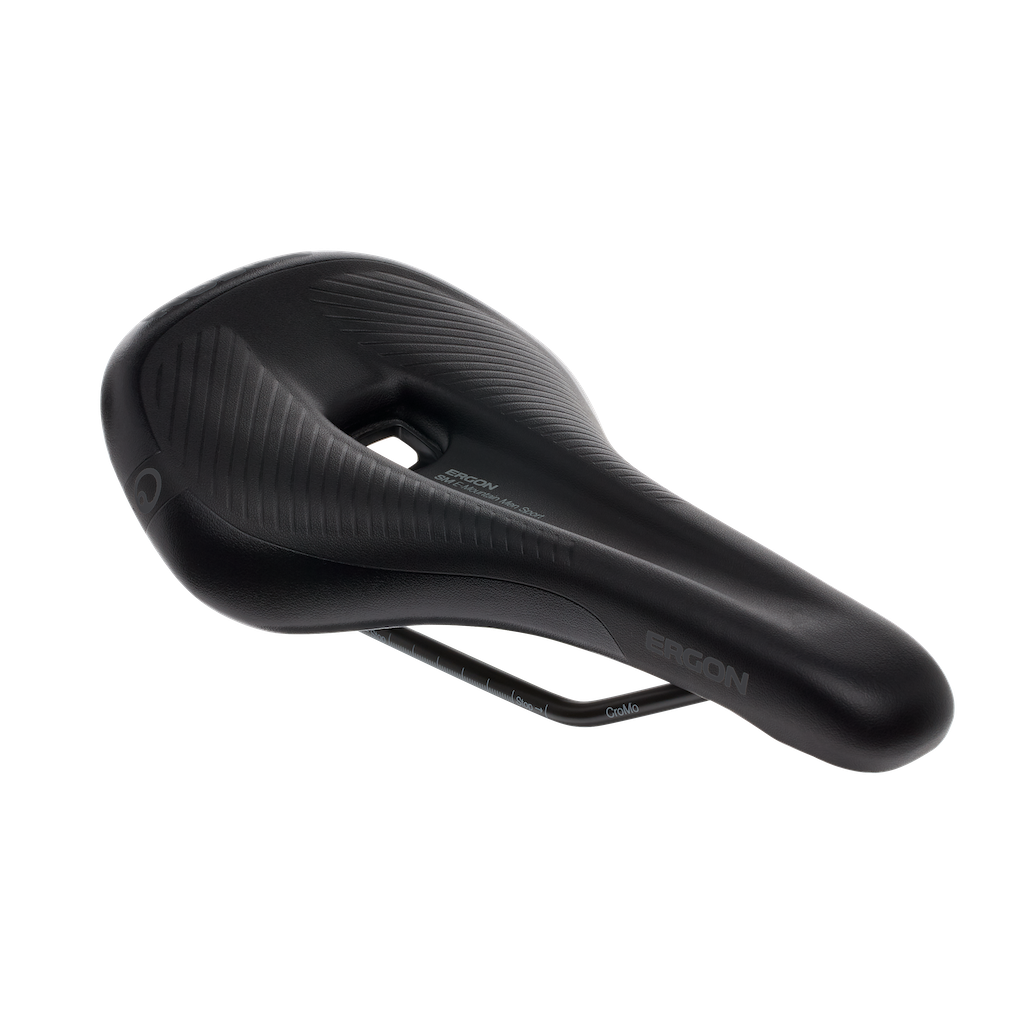 With more time spent in the saddle on e-mtbs compared to mtbs Ergon have added Orthopedic Comfort Foam with OrthoCell inlays and a 'relief channel'.
There are men and women specific designs in two sizes available, based on rider sit bone width. Saddle weight starts at 300 grams.
EBR will have a full review available soon.
New Cargo Canopy for Yuba Supermarché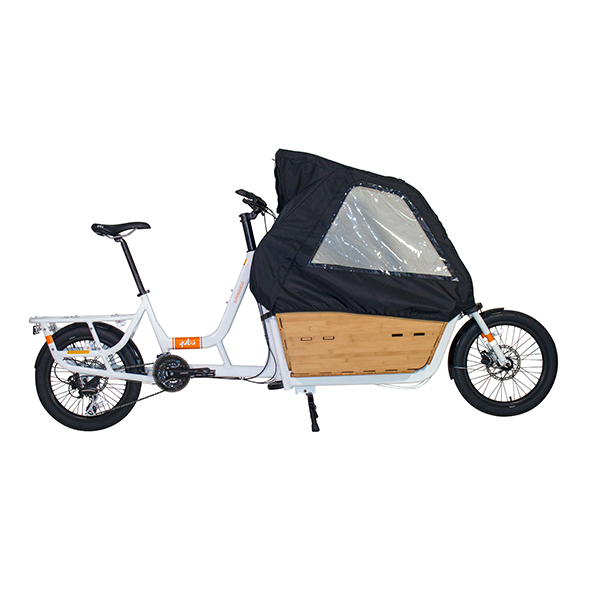 Yuba have launched a canvas canopy for their Supermarché e-cargo bike featuring front and rear windows, easy open side panels and a light aluminium pole supporting structure. It's compatible with their Bamboo Box or Open Loader configurations and has a two year warranty.
CycleWing Crowdfunds
Adding sailpower to your bike may not be top of your list but this product might just persuade you otherwise.
The CycleWing installs on a standard rear bike rack and sail angle is controllable by an electronic control unit on your handlebars which uses a servo unit on the rack to move the sail angle.
The designers clearly state it's suitable for open spaces only and is best used in constant winds rather than strongly gusting ones.
New for 2019 Cube Mudguards
Cube have been in touch to say that they have a range of retrofit mudguards now out that will fit 'almost every bike' in their range (including e-bikes).
Get Inspired
Check Out Nevada's River Mountains Loop Trail
Here's a great article detailing how rental e-bikes helped the author and her family explore Nevada's River Mountains Loop Trail.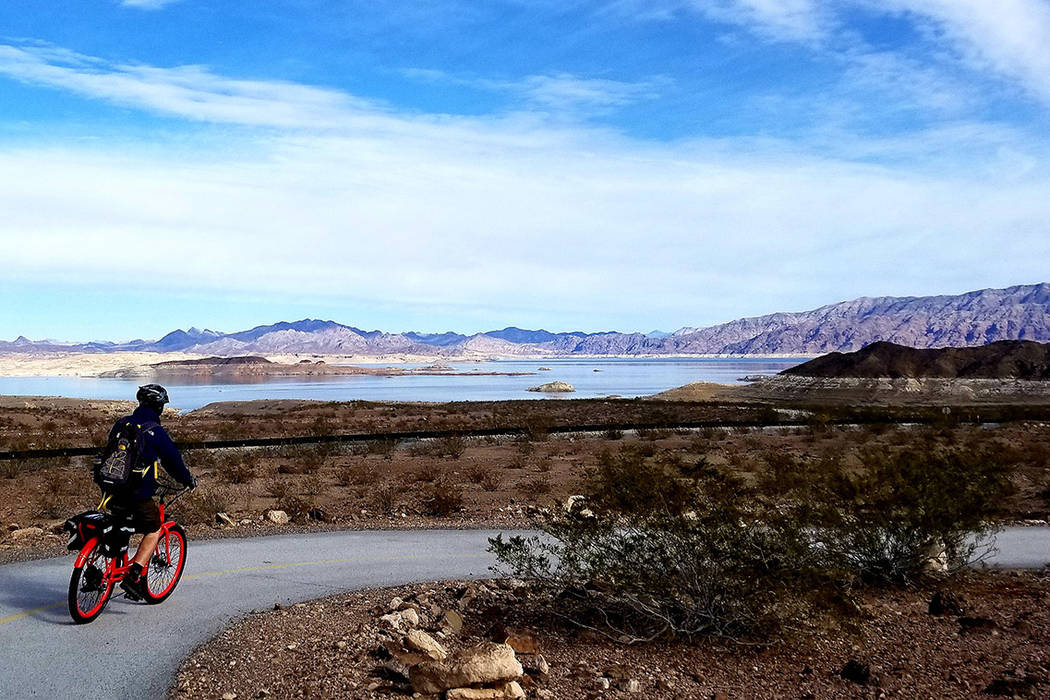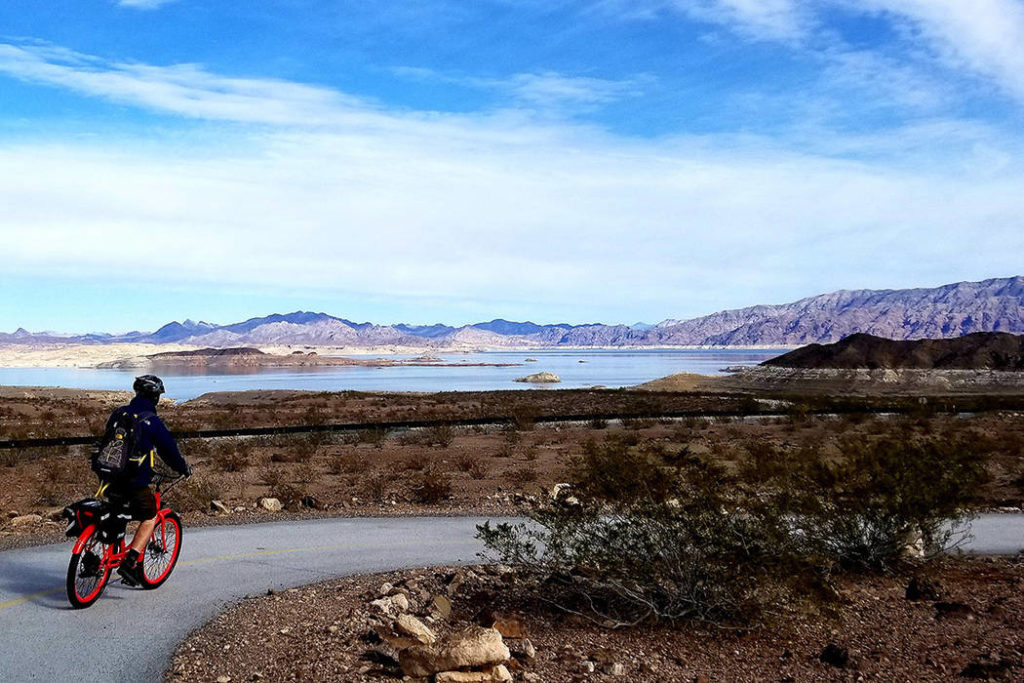 You can look forward to stunning panoramas of the Las Vegas Strip, the challenging inclines of the Three Sisters area, views of the Muddy Mountains and Lake Mead from vantage points above washes and canyons and if you choose to do the trail in March or April you'll get the chance to see 'lizards and blooms that can't be seen from a car'.
Sierra E-bikes for Heroes
The Union reports that Sierra e-bikes owner Don Reif recently developed and donated four Heroes Edition E-Bikes to four injured veterans.
After gifting the e-bikes to the injured vets at Lake Wildwood's Injured Vets Golf Tournament banquet Reif said 'I thought it only appropriate that each hero gets one.'
Mercedes-Owning Business Founder says E-cargo Bike 'Most Useful Thing I've Ever Owned'.
Whilst e-bikes can undoubtedly save you money this doesn't seem to have been a motivation for Jim Cregan.
As Forbes tells us, 'The cofounder of Jimmy's Iced Coffee replaced a Mercedes C63 with an electric cargobike. Some months later and his £4,000 Tern GSD has proved to be the "most useful thing I've ever, ever owned." '
Jimmy lives on the UK's south coast in a well-heeled area of luxury yachts and other such wealthy status symbols and it looks like a top of the line e-bike could also now be a way of letting people know you've made it…
eCargo Bikes – What's it Like Cycling 500lbs Around?
Fast Company editor Ellie Anzilotti got the chance to go for a test ride on Rad Power Bikes RadBurro electric trike, pedaling 500 pounds plus of total weight.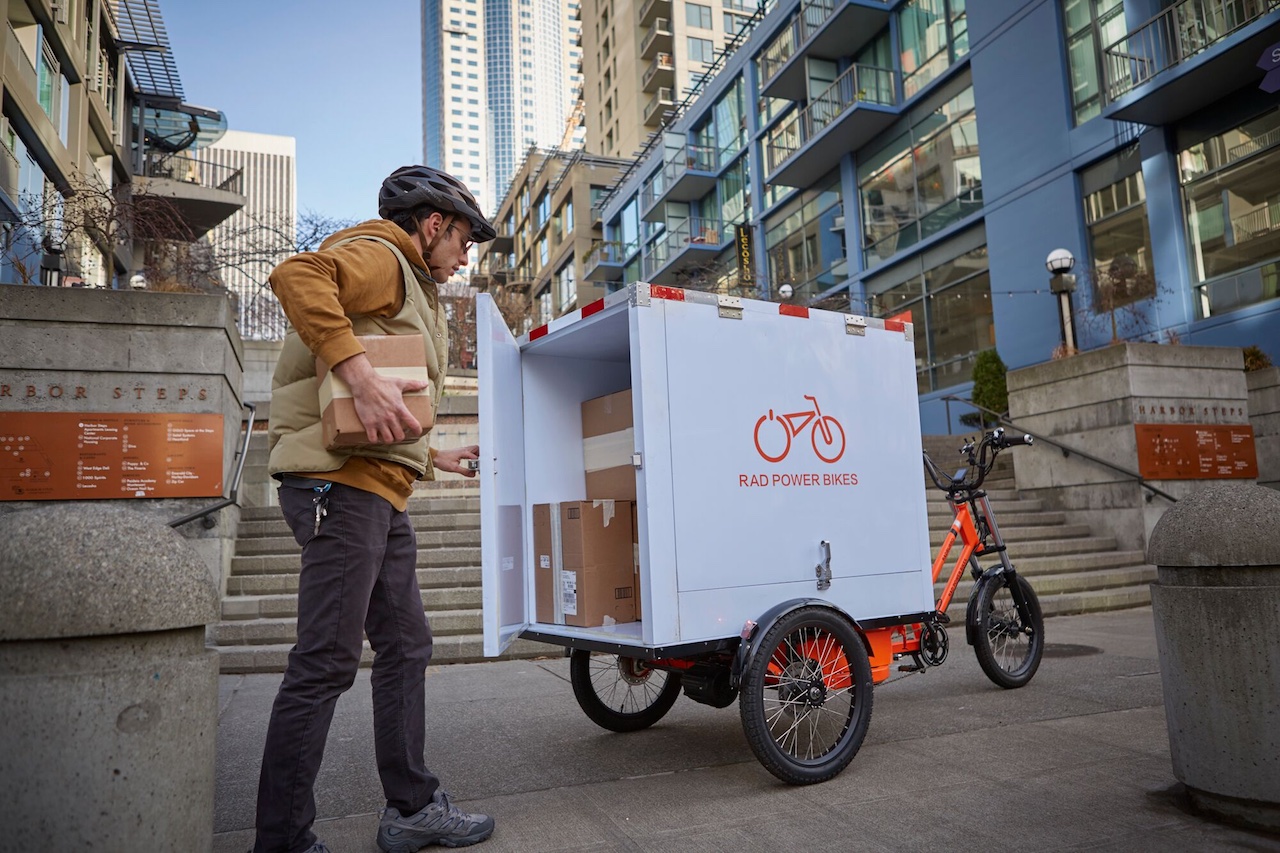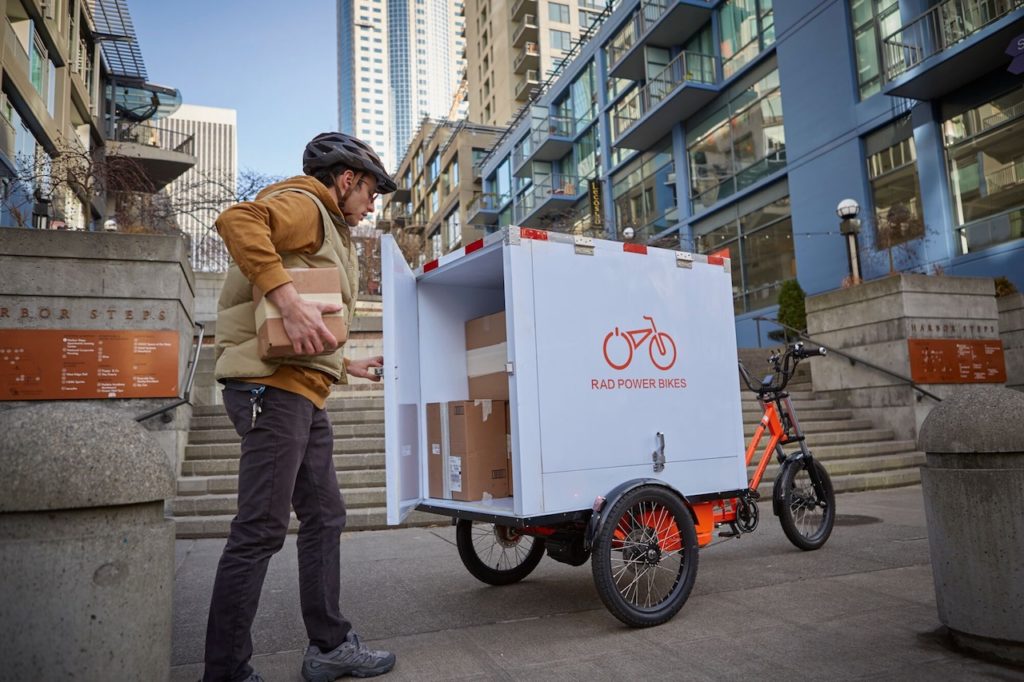 Sounds like a bit of a learning curve but with a successful ending, with Ellie saying the first time 'it felt physically impossible that just by pedalling, I could move such a hefty load without feeling like I was doing any work. Something felt off, and I couldn't reconcile it in my head. But I tried again, and it felt more normal. The third time, something clicked, and I was cruising.'
By the end of the session she imagines herself navigating city traffic with the RadBurro.
We learn that e-cargo bikes have all sorts of potential uses, from the obvious such as shifting commercial deliveries (e.g. UPS pilot trials with e-cargo bikes reported in EBR) to acting as site maintenance vehicles (for example at Seattlle's Woodland Park Zoo).
E-bike Share
Nextbike Electrifies
According to Bike Europe '…Nextbike, the German bike sharing system provider that claims to be a leader in Europe, is adding more and more electric bicycles to its fleets that are operating in some 60 German cities as well as in 27 other countries and 150 cities worldwide like Dubai, Berlin, Pittsburgh and Warsaw.'
Apparently of some 40,000 public bikes that are to be manufactured at Sachsenring Bike Manufaktur GmbH in Sangerhausen, more than half will be e-bikes.
E-history
Is this the First E-car Sharing Scheme
If you think e-micromobility sharing schemes are a modern development then this short BBC documentary may make you think again, as you are introduced to the Witkar or white car, the brainchild of Dutch visionary, Luud Schimmelpennink.
Intriguingly Luud tells us he is working on a modern version and it looks 'very good.'
Battery Watch
Panansonic Tesla Business Key to Profits
Many e-bikers out there know to look out for e-bike batteries with cells from Panasonic as one indicator of a high quality battery.
This Electrive report shows how important they are for Panasonic in financial terms, though in this context they cite sales to electric car manufacturer Tesla.
Whilst many other divisions of Panasonic suffered, not least because of the trade disputes between the US and China, the battery division '…generated profit for the first time in three quarters. This was not least due to the…sales and profit at the Tesla business (which) have improved….This division was able to generate a profit of 16.5 billion yen (131 million euros).'
If you want to know more about the latest developments in lithium-ion cell capacity this article is worth a read whilst this one brings you right up to speed on the new chemistries that Tesla are looking at.
E-bike Law
New York Crackdown Update
The NYPD crackdown on e-bike mounted meal delivery workers continues but as this article in Streetsblog NYC points out those who do the cracking down are also availing themselves of the very services they are coming down hard on…
E-bike Biz
New Safety Standard for Cargo Bikes in the Works
Bike Europe reports that a new safety standard for cargo bikes (including e-cargo bikes) is being formulated and that a draft of the proposed DIN 79010 has been published for public review.
Stay tuned for more e-bike news and reviews and thanks for reading!
-Richard
P.S. Don't forget to join the Electric Bike Report community for updates from the electric bike world, plus ebike riding and maintenance tips!
Reader Interactions