eBike News: Redesigned Jump, Rocky Mountain eMTB, Pace 500 Step-Thru, Grocery Deliveries, & More! [VIDEOS]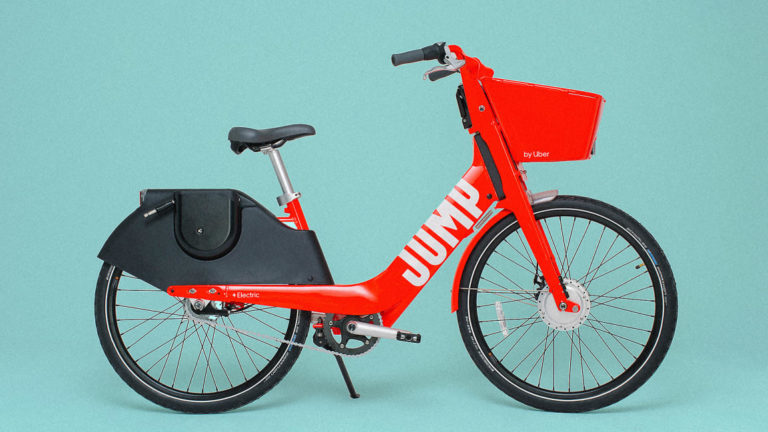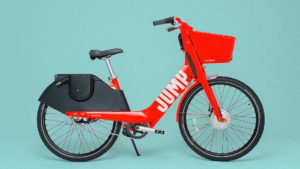 In this week's eBike news roundup:
Jump's New Shared eBikes & Expansion
New Rocky Mountain eMTB
Aventon Pace 500 Step-Thru
Mini Nidec-Copal Mid-Drive
Autonomous ePod Grocery Deliveries in Arizona
eRecumbent Trike Trainer
Retro-Looking Monowheels
The Latest eBike Biz
And More!
Headline News
Jump's Global eBike Vision
Earlier this year ride share giant Uber acquired the electric bike-sharing service Jump for $200 million.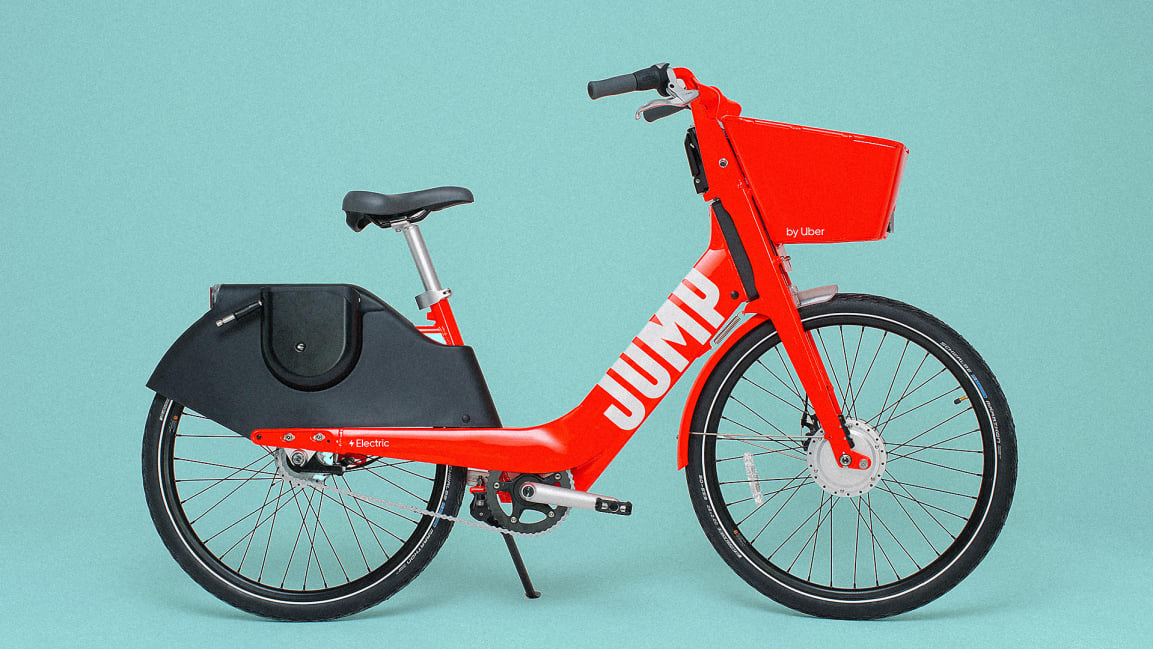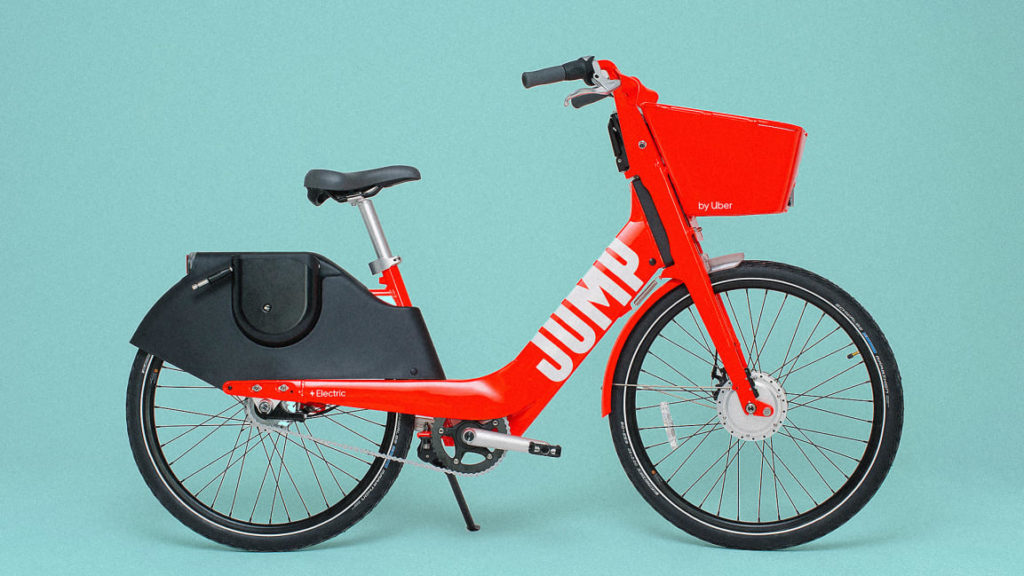 Now Jump has just launched a completely redesigned electric bike, 'aiming to make scaling up its e-bike share business more feasible–and riding more pleasant for users' reports Fast Company.
The report also says that Jump 'wants to use the same engineering to revolutionize the market for any electrical vehicle on two wheels–including ubiquitous electric scooters, which it also provides in some markets'.
In practical e-bike terms this means that 'Every single major component, whether it's the motor, brakes, or pedals, is now connected to sensors. Jump can monitor the performance of these components in real time, in the cloud,' for early or even pre-emptive problem spotting.
The bike's battery now comes out of the frame, meaning Jump's staff no longer needs to collect them in a truck for recharging.
User-friendly features include a dock for your smartphone in the handlebars and a bike lock integrated with the rear fender in the form of a retractable metal cord.
Jump's ultimate short term aim is to engineer a bike that can go a year without maintenance and in the long term to roll out this sensor-based technology to other forms of two-wheeled vehicle.
In the more near-term the Irish Times reports that it would appear that Uber is preparing for the arrival of its hiring service for electric-assisted bikes in the UK and Ireland – or at least according to a job listing on the company's website.
The report states 'The ride-hailing giant is searching for a general manager to work in London to "shape and lead" operations for Jump in Britain…..The successful candidate will be responsible for hiring a team, navigating regulatory relationships and driving customer growth.'
The report also notes 'Similar listings have been added for the Netherlands, France, Spain and Portugal, as it looks to expand transportation services across the globe.'
New E-bikes and E-bike Systems
New Aventon Step-Thru Speed Pedelec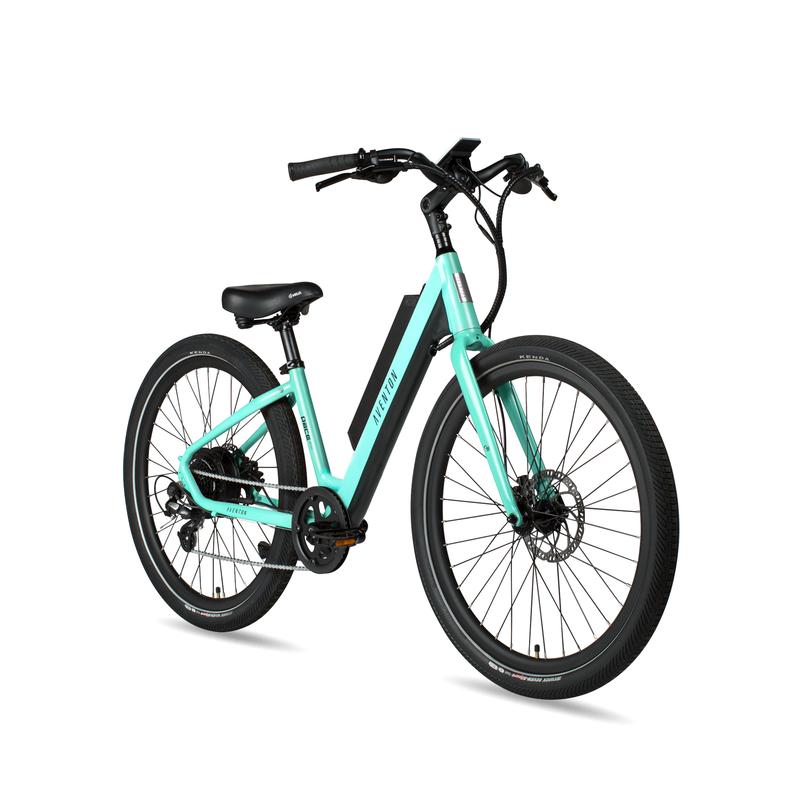 Here's details of the new Aventon Pace 500 – a class 3, 28 mph assisted e-bike with an easy to use step-thru frame.
EBR has covered the crossbar version in detail in parts 1 and 2 of its full ride report.
New Rocky Mountain Instinct Powerplay
Canadian e-mtb specialists Rocky Mountain have added the Instinct Powerplay model alongside their existing model, the Altitude Powerplay.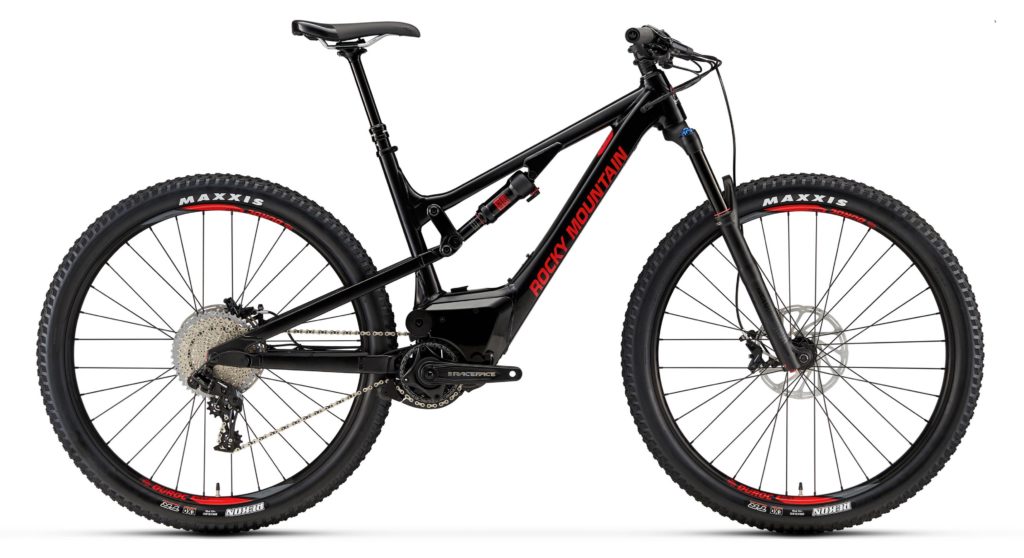 The Instinct is designed to widen the appeal of Rocky Mountain e-mtbs which have garnered some very impressive reviews.
The Instinct features less suspension travel than the Altitude and larger wheels for easier handling, making it preferable for trail riding over the more hardcore off-road capabilities of its older sibling the Altitude.
There are two versions of the Instinct, the Alloy 50 and the Alloy 70, retailing at 5,000 and 6,000 Euros respectively.
The alloy 70 packs a 632Wh battery compared to the 500Wh of the Alloy 50 and has higher spec componentry too. Here's a preview of the Instinct from the official launch.
What's attracted most attention about Rocky Mountain bikes however is the fact the company has collaborated with Propulsion Power Cycle, also of Canada in its use of the extremely powerful looking Dyname 3.0 mid-drive motor.
New Smaller Mid-drive from Nidec-Copal
In it's December magazine edition Bike Europe reports that Japanese motor company Nidec-Copal have developed one of the smallest e-bike mid-drives available.
Purportedly it weighs around 2.5kg and measures only 156 x 90 x 100 mm. Its target market will be e-road bikes and e-folders.
New eTech
Groceries by E-pod & E-cargo
We've occasionally looked at what the future might hold for small electric vehicles, not least because it could determine what kinds of vehicles e-bikers may have to share the road with in future.
Self-driving cars (manned with 'backup' safety occupants) have been tested in previous months and years across several US cities and Waymo announced very recently that it had started a commercial service (passengers pay for rides) in autonomous cars (if you want to know how tech companies have everyone's daily transport needs in their sights this Wired article is an enlightening read).
So the announcement that the Nuro R1 pod has made its first delivery in Phoenix Arizona might come as no surprise.
Around a thousand deliveries had already been made by self-driving Prius cars, which had a human in the driver's seat to deal with any issues, by the time the R1 pods made it onto the street – unmanned.
Nuro has revealed that the first Fry's Food Stores customers have received their orders courtesy of the R1.
Beyond the novelty value of all this it could of course have big ramifications for the future of self-driving vehicles we see on our streets.
Will such pods be safer than self-driving cars (cars with artificial intelligence features have already been involved in several fatal accidents) and how will they impact on a burgeoning market for delivery by e-cargo bike for example?
Will the recent spate of operating licences extended to e-kickscooter and e-bike share schemes (for example see the headline news on Uber above) be precursors for the same companies to move into the same territory with larger automated vehicles so they can be linked together to form an 'ecosystem' of communicating vehicles….including e-bikes?
Plenty of food for thought. Meanwhile here's the Nuro R1 pod in action:
Talking of the future of e-cargo bikes, over in the Netherlands Edelivery reports that Dutch supermarket chain Albert Heijn will deliver products for free via electric bikes as part of a partnership with a local smartphone app.
Customers will now be able to order from the retailer's convenience range, AH to go, through the smartphone app Thuisbezorgd.nl, which offers goods from 7500 restaurants in the country.
Get Inspired
Falco Retrofittable Kit at Recumbent Cycle Con
EBR recently mentioned Falco retrofittable kits in our article on such kits.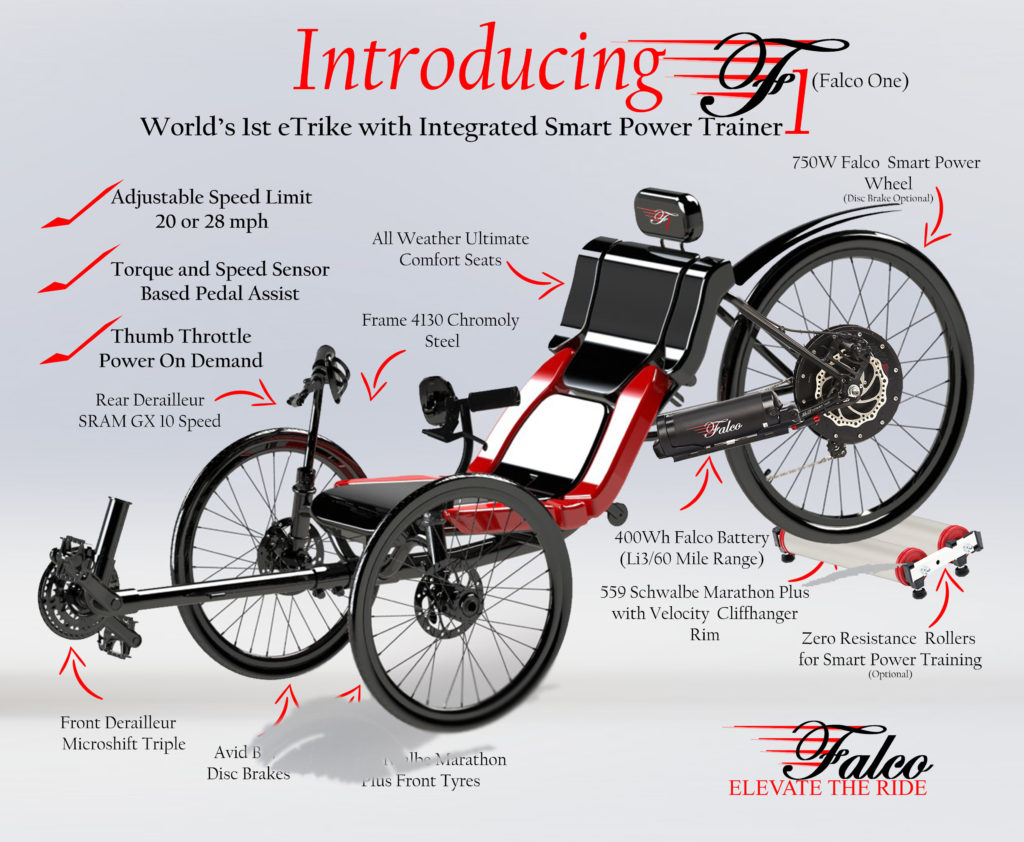 We've also briefly touched on the world of recumbent e-trikes in our article on Beyond E-bikes Part 2. The two come together in the following video from Recumbent Cycle Con 2018.
Fancy a Moped-Style Monowheel?
In Beyond E-bikes Part 1 we looked at, amongst other things, mono-wheels. bel & bel have come up with a novel design based on the conventional monowheel but incorporating a classic retro scooter design.
bel & bel are actually fine arts graduates (and brothers) from Barcelona in Spain and are 'upcycling' specialists but are looking to take the leap into mass production soon so look out for the Monowheel Z-one coming to a street near you (maybe)…
E-bike Biz
Accell Wants to Sell US Operations
Bike Europe reports that 'Accell Group has announced that it is considering the sale of its American activities Accell North America Inc.Besides a sale of the activities, a restructuring is also possible…Accell Group says that it wants to limit the impact of ANA's losses of the holding company's 2018 profits.
In North America, Accell sells Raleigh Electric, iZip and Haibike e-bike brands as well as Raleigh, Diamondback, Redline and Ghost bike brands and the company also is the largest investor in the Beeline mobile service franchise chain.
It is part of the Accell Group NV based in Heerrenveen, Netherlands which owns Haibike, Winora, Batavus, Sparta, KOGA, Lapierre, Ghost, Raleigh, Diamondback, Tunturi, Atala, Loekie and XLC in addition to the above brands. Accell sells about 1.3 million bicycles a year, mainly in the American and European markets.
There's more detail on ANA's past woes in this report.
Near 80% Anti-dumping Duties Now Almost Certain on E-bikes from China into the EU
Bike Europe reports 'It's now almost certain; anti-dumping duties on e-bikes imported from China will be officially imposed next January. It looks like the last obstacle for the up to 79.3% extra duties being installed, has been overcome.' More detail here.
Stay tuned for more e-bike news and reviews and thanks for reading!
-Richard
P.S. Don't forget to join the Electric Bike Report community for updates from the electric bike world, plus ebike riding and maintenance tips!
Reader Interactions