Beyond the "Electric Bicycle": Part 1 [VIDEOS]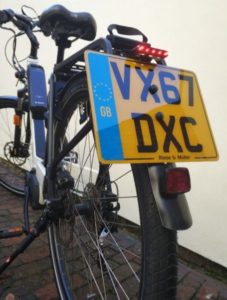 Part 1 – E-Kickscooters, Powered Cycles, & Speed Pedelecs
E-bikes have seen a huge rise in popularity in recent years so that many more people are aware of what they are and how they can work.
In summary they have all the advantages of a regular bicycle with the added power of a relatively small but very effective motor whose power output and maximum assist speed are limited by law.
But in fact there are many more designs of vehicle out there that are (legally speaking) classed as e-bikes but frequent interesting but often very specific niches or perhaps vehicles that are not e-bikes legally speaking but borrow many of the elements of their design i.e. small but powerful motors and lightweight lithium batteries.
These are many and varied, from the relatively well-known e-kickscooters and speed pedelecs to emerging classes of vehicles such as e-micro-cars and quadricycles that have the potential to radically change the transport scene in our towns and cities.
In this first of two articles we take a look at the relatively well-known e-kickscooters and speed pedelecs and the lesser known Powered Cycle category.
E-Kickscooters
Dockless, public-share e-kickscooters are getting lots of press right now as they are booming in many US cities and also starting to appear on the streets of European cities.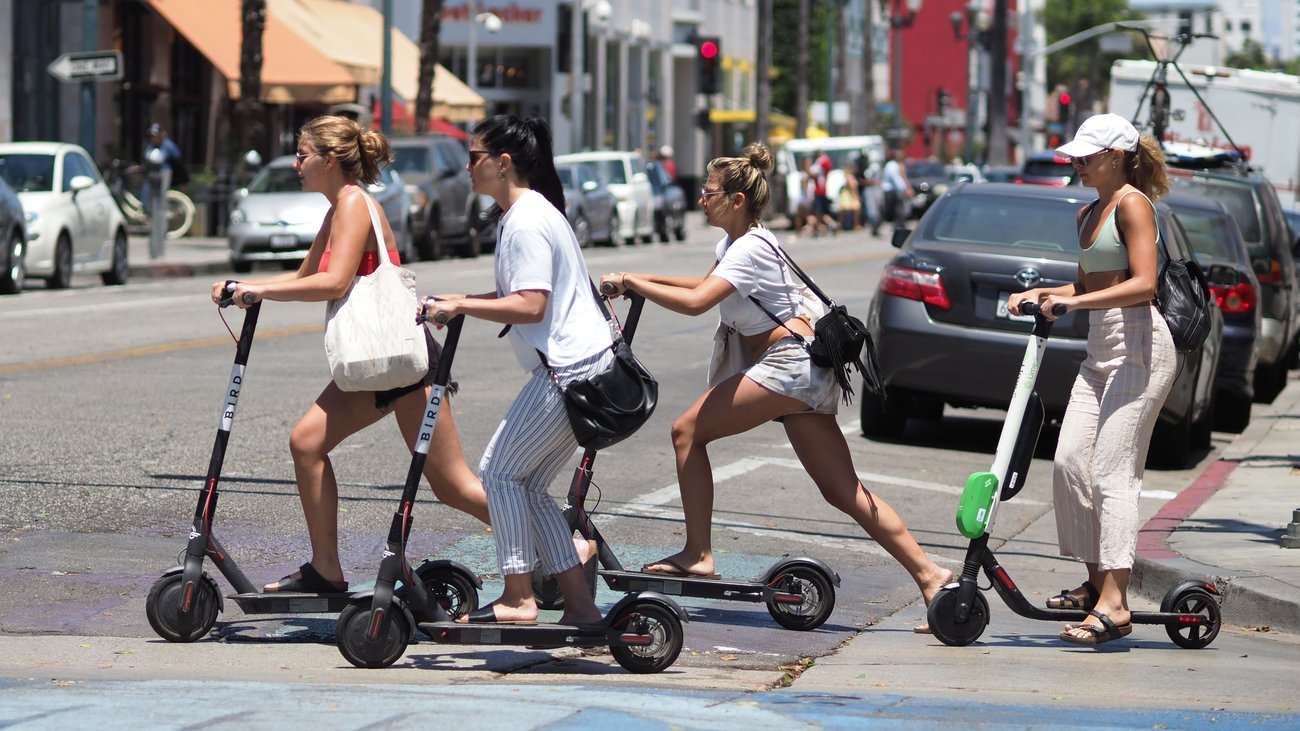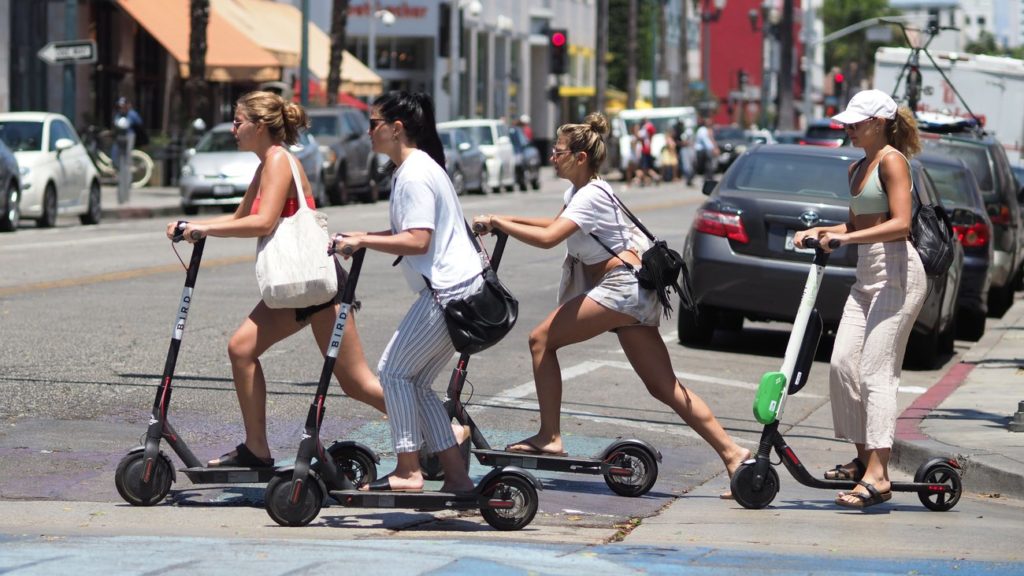 EBR has carried regular reports about their roll out in various cities around the world and also the battle they have faced in cities around the world where the policy of the scooter companies seemed to be 'ask for forgiveness rather than permission' (though lately more scooter firms appear to be working with rather than in spite of city authorities).
There is an excellent article in Vox here that goes into detail on this and many of the following points are a summary from the Vox article.
It's great that there is such a huge demand for relatively cheap and quick personal door to door transport that uses shared vehicles. No doubt the scooter craze has also helped in the rise and rise of e-bike share schemes.
The downside is that e-kickscooters are not, legally speaking, e-bikes and so have often fallen foul of the law, not helped by the fact their natural home is not just in bike lanes (which are still way too scarce in many cities) but also on the pavement where they are generally illegal and often not welcomed by pedestrians.
They highlight perfectly the conundrum that faces many forms of light electric mobility, for which there appears to be a huge latent demand, especially amongst the tech-savvy, innovation-friendly youth of today.
As the Vox article succinctly puts it when talking about Segways, 'It was too fast for sidewalks, too slow and vulnerable for roads.'
The legal vacumn exists in part as e-kickscooters have been around for ages in the form of toys (such as Razor scooters) but recent tech progress and smartphone ubiquity has introduced the dockless model into the equation – hey presto, affordable, quick electric transport.
If cities can decide on and legislate for just where scooters belong it will be interesting to see if they develop technologically into different machines.
As Vox again points out, currently 'most of the scooter companies are using rebadged versions of existing electric scooter models that are already for sale. But they want their own custom devices that can handle the rigors of rental. In May, Lime announced it was partnering with Segway to design its next-generation scooter. Bird also rents out Segway-designed scooters.'
How will new tougher, smarter e-kickscooters impact e-bike share schemes. Will they replace them or encourage them?
Auto maker SEAT's recent collaboration with Segway is perhaps one clue, with the resulting model giving a nod to bicycle design in the form of larger than usual 8 inch wheels and front and rear suspension units.
LED lighting, cruise control and an LCD display also point the way to future 'super scooters' which may start to give e-bikes a run for their money in terms of comfort and technical sophistication.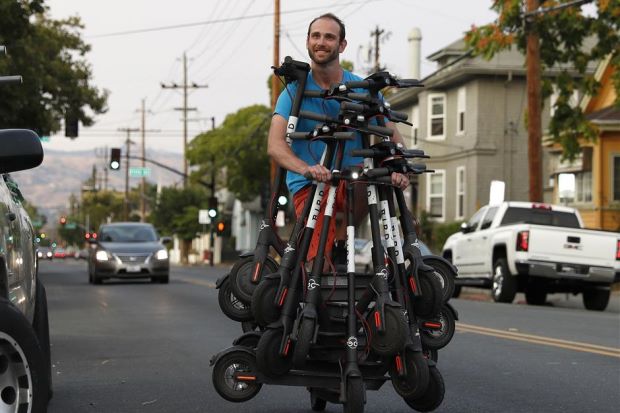 And the rise of e-kickscooters may create a whole new economy. Check out this article to see how people are making a buck out of one of the most successful dockless scooter companies, Bird.
E-kickscooters may even help popularise some other forms of so-called Personal Light Electric Vehicles (PLEVs) if they find their own legal niche and become widely accepted in the long term.
2019 should see many forms of PLEV legalised in Germany, according to this Electrive article. This could mean the legal acceptance of electric longboards and skateboards…
or even electric monowheels for those with good balancing skills….
Over the Power or Speed Limit?
As well as facing stiff competition from e-kickscooters in the future the 'traditional' electric bicycle might find itself increasingly sharing city space with other designs that fill the gaps it doesn't.
One example already being exploited is the Powered Cycles category introduced by European Union legislation.
So called L1e-A electric bikes can have motors rated at 1000W continuous power output, four times the current limit for the EU.
These could prove useful lifting extra heavy loads and passengers.
The disadvantage is that, legally speaking, they loose their status as unregulated, bureaucracy-free bikes and the rider needs to be licensed and the machine registered and insured, but unlike riders of motorcycles and mopeds, there's no requirement to wear a helmet and the e-bikes can be used on a cycle path.
Despite the potential cons Rad Power Bikes have been quick see the potential of this form of bike and have opened an office in Utrecht in the Netherlands from where they sell direct to the consumer.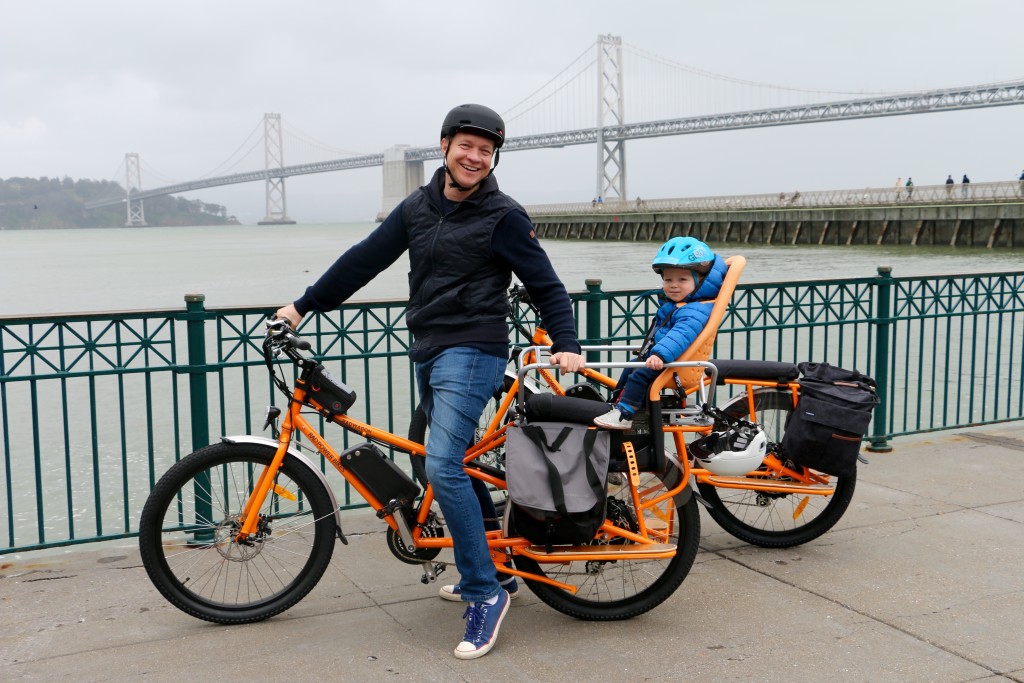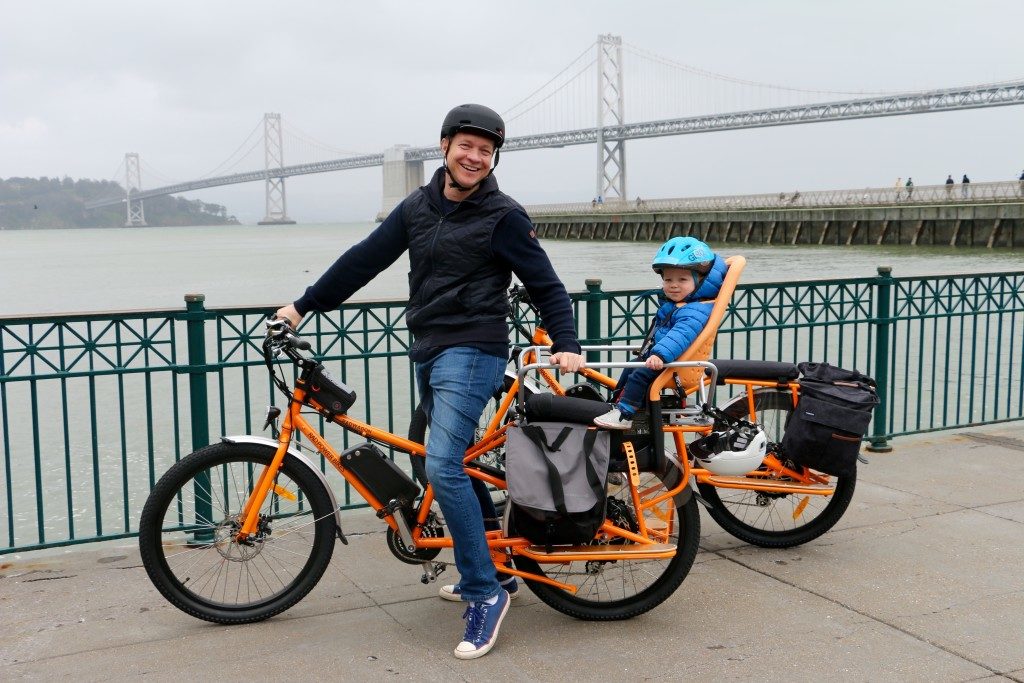 Their RadWagon e-cargo model and the RadRhino e-fat bike are both powered by 750W hub motors and the RadWagon can carry a payload of up to 158kg.
Powered Cycles can be operated by the throttle alone – the pedals don't have to be turning.
Also in European category L1e (L1e-B in fact) are so-called speed pedelecs, capable of top assisted speeds of 45kmh and with motor ratings of up to 4kW, some sixteen times the power output of humble pedelecs.
Again, these power and speed advantages come with regulatory burdens.
In some European countries such as the UK they remain classed as mopeds and as such must comply with similar rules, meaning a driving licence, registration (including a very large registration plate!), tax, insurance, and a motorbike helmet and no riding on bike paths. No wonder they are struggling to take off there.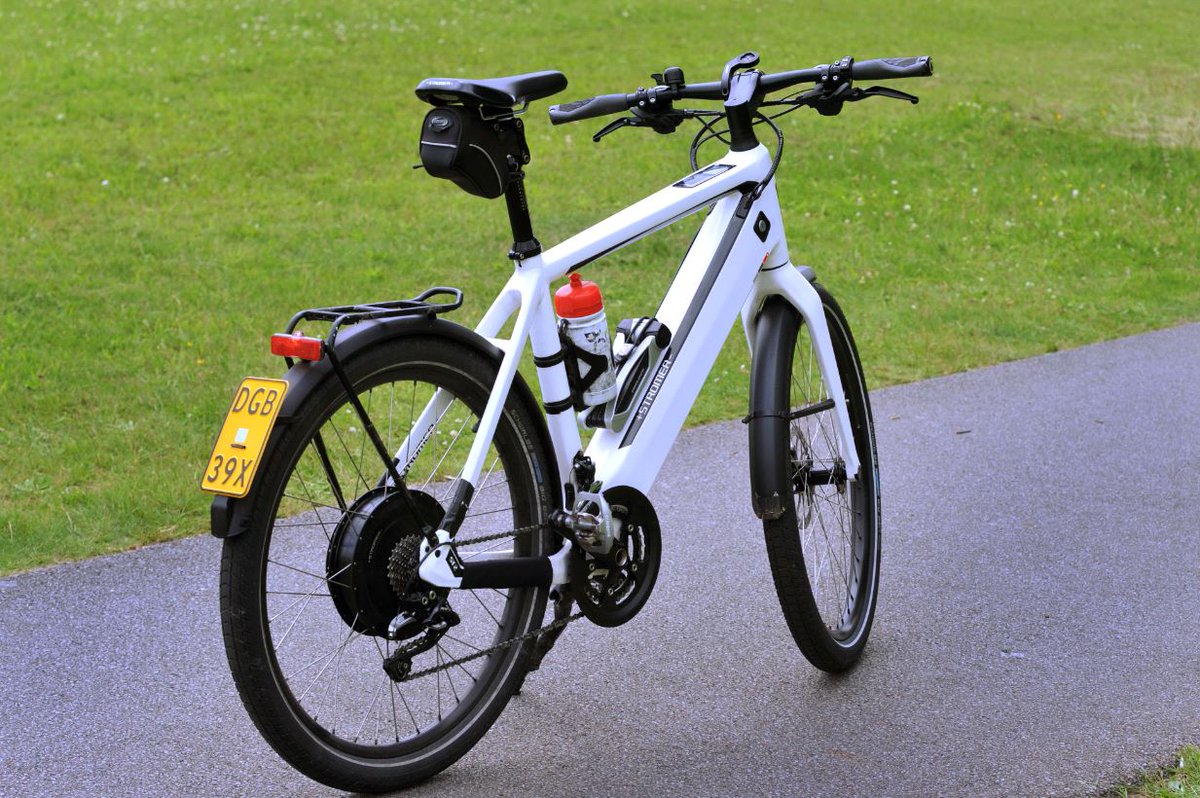 However, countries like Switzerland adopt a 'light touch' approach to regulation and s-pedelecs are allowed on bike paths.
The legal complication doesn't end there for speed-pedelecs – the regulations regarding child seats and trailers are just as complicated.
While child seats may be fitted in both categories in Switzerland, Germany and Austria subject to the weight limits not being exceeded, there is a blanket ban on fitting them to S-Pedelecs in France, Belgium and the Netherlands.
Trailers for a maximum of two children are only universally permitted for pedelecs and they are prohibited in combination with s-pedelecs throughout the entire EU – yet they are allowed in Switzerland.
All this is a huge pity as s-pedelecs hold huge promise for longer distance commuting between towns and cities where regular 25kmh e-bikes would simply take too long.
Some areas in Europe like North Brabant in the Netherlands have recognised the possibilities of speed pedelecs to the extent they are starting to build extra wide and smoothly engineered cycle paths for intercity commutes where the s-pedelecs speed they feel will be more at home.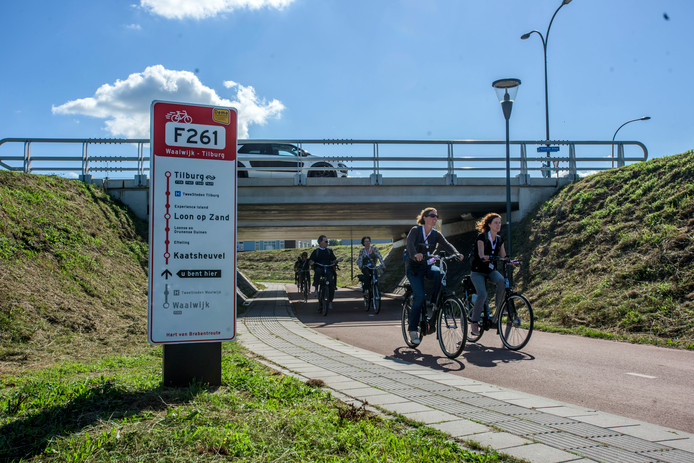 These 'snelfietsroutes' or fast bike routes are generally designed to be at least four meters wide for two-way traffic, be fitted with red asphalt and contain as few obstacles as possible.
But surely there is also room for some legal deregulation – as you must pedal to activate the power on L1e-B category vehicles it still takes a fairly solid pedalling effort to get anywhere near maximum speed and maintain it.
I would guess that in reality most speed pedelecs are more likely to be ridden at speeds nearer 20mph than 30mph as much above 20mph wind resistance can start to make cycling a little uncomfortable and extremely cold in winter conditions.
If such speedy e-bikes are to increase from the tiny proportion of sales they currently occupy in most European countries then some legal change seems inevitable to allow it to happen – the alternative of an entirely new network of fast cycle lanes everywhere just seems impractical, even in cycle-lane-building mad countries like the Netherlands and Denmark.
One solution increasingly mooted within the EU e-bike industry is simply to increase the legal speed assistance limit of regular pedelecs from 25mkh (15.5mph) to, say, 32kmh (20mph).
In the increasing number of US states adopting the '3-class' e-bike model speed pedelecs are already catered for (class 3 allows for 28mph models) so there seems greater scope for a standard set of speed pedelec rules to be developed.
People for Bikes model e-bike legislation suggests that speed pedelecs should not be allowed on bike paths 'unless it is within or adjacent to a highway or roadway, or unless the municipality, local authority or state agency having jurisdiction over the path permits that operation' and there should be age restrictions and the necessity to wear a helmet and the presence of a speedometer on the s-ped.
In any event 'normal' electric bicycles – class 1 and class 2 models – have speed assist limits of 20mph under the PfB regs, so arguably many more customers will be satisfied with that greater speed assist limit (compared to EU regs) and so less tempted to plumb for a class 3 speed pedelec or an illegally 'chipped' e-bike.
The same conundrum that faces e-kickscooters faces speed pedelecs but in reverse; 'too fast for bike paths, too slow for intercity roads' is the dilemma they face in a world that has, unfortunately, largely been shaped mainly for cars but also in part for pedestrians and cycles, but certainly not for emerging forms of personal electric transport.
Stay tuned for Part 2 that will include an emerging classes of vehicles such as e-micro-cars and quadricycles that have the potential to radically change the transport scene in our towns and cities.
-Richard
P.S. Don't forget to join the Electric Bike Report community for updates from the electric bike world, plus ebike riding and maintenance tips!
Reader Interactions