Beyond the "Electric Bicycle" Part 2: eTandems, eTrikes, & eQuads [VIDEOS]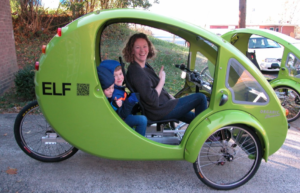 Part 2 – Passengers And Three And Four Wheels Good
In the first part of Beyond E-bikes we looked at trends in the booming world of electric kickscooters as well as what happens when you add more speed or more powerful motors to conventional e-bikes.
Now we're going to take a look at the range electric vehicles out there that cater for more than one rider as well as exploring the interesting world of three and four wheeled electric vehicles that lie beyond e-bikes but are clearly not electric cars.
More than One Person
Why not use the extra power of an e-bike motor to help carry more than one rider? The surge in popularity of e-bikes around the globe has meant what are considered relatively unusual bike designs are increasingly available, tandems being a case in point.
Gepida's well-equipped Thoris XT10 looks like it should power you on longer tours whilst the Helios Steps, from Circe in Cambridge, UK puts the accent firmly on family fun, with the flexibility of its splittable frame offering easier transport of the bike and it can also be configured as a triplet (three riders!) and to carry non-pedalling kiddies on the rear. You can even add a cargo rack instead of an extra rider.
If you want to combine tandem riding with recumbent riding then Circe's Morpheus model can be retrofitted with the Heinzmann direct drive power assist kit.
And Moustache makes an eMTB tandem with double batteries!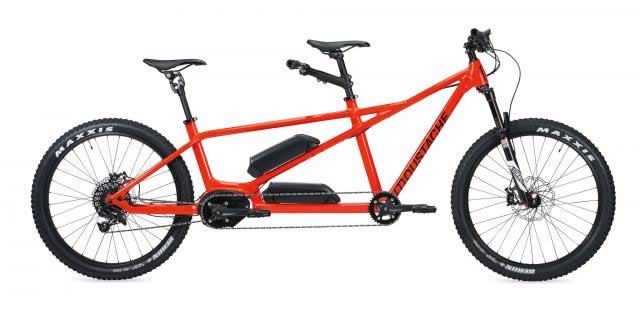 It also comes in models set up for riding in town and/or touring.
Tricycles
Once you have added a third wheel to a bike it opens up all sorts of possibilities.
Recumbent trikes, like regular trikes, have always been helpful for those wanting to cycle but with balance problems, but they also offer the possibility to more easily add some form of fairing at the front, which further improves their aerodynamic advantages and if you want to try the joys of recumbent cycling then adding a third wheel removes the difficulties some riders have with two wheel recumbents (especially manoeuvring them at low speeds).
Add electric assist and one of the drawbacks of trikes, their extra weight, begins to disappear too.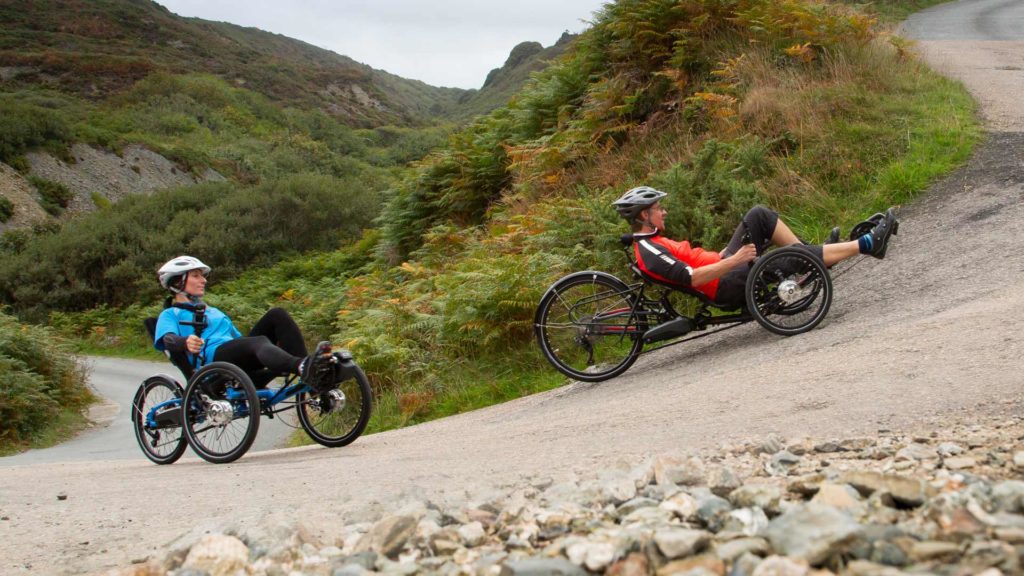 ICE bikes from the UK produce a range of electric-assist machines whilst Hase from Germany produce the folding Kettwiesel model with Shimano Steps electric assist which also comes with the possibility of a fabric fairing and the ability to link two trikes together for tandem cycling.
Even More People
Electric trikes true potential really begins to be realised when scaled up to carry more goods and passengers.
On a consumer level there a number of designs out there such as the Organic Elf, which seeks to take a 'car-like experience and turn it into a bicycle…to be able to go any place a bicycle can go' says the company, in effect combining the best of both e-bike and car, with weatherproofing and carrying capacity and even the option of solar panels on the roof.
The idea of a faired, electric-assist vehicle is taken to a commercial level and indeed becomes part of a city's transport infrastructure when put into practice by the likes of German company Velotaxi.
Originating in Berlin, they are now found in cities throughout the world and use a front hub motor plus pedal power to carry the driver and two passengers around.
Of course, trikes can also support a strong load carrying platform and electric power transforms the humble trike into a hugely capable load carrier.
One of the earliest examples is the Cycles Maximus range of powered trikes from the UK, capable of carrying 250kg of load up steep gradients.
A more modern take on the same idea is Rad Power's Radburro which comes in flatbed, truckbed, cargobox and pedicab configurations.
Taking the idea a step further still are ONO from Germany who are seedfunding for their commercial load carrier that remains a pedelec (ie legally a bike) able to go on cycle lanes and it also combines some car-like features like the Organic Elf above.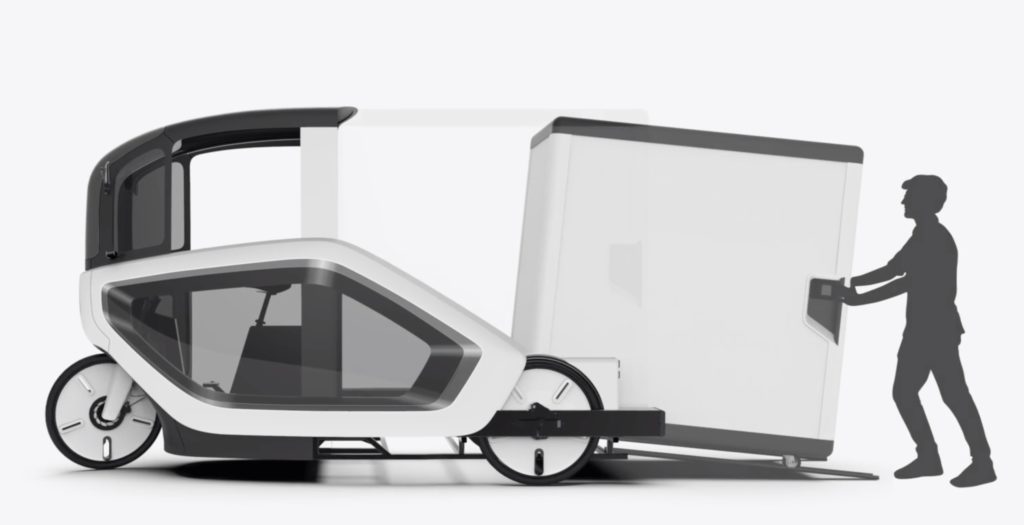 Its main features are:
• Full vehicle cab as weather protection for the driver
• Easily swappable, removable container. City hub ready, no mechanical lift required.
• Cargo volume: 2000L (2 cubic meters)
• Lighting system including turn signal and brake light
• Vehicle weight approx. 150 kg plus 90 kg container; Payload: approx. 300 kg (including container)
Four-wheeled E-bikes & Quadricycles
Terminology
The terminology starts to get tricky once you enter the realm of four wheeled electric assist (and electric power) vehicles.
Sweden's Podride might be called a microcar, judging by its appearance but it remains classified as a pedelec in European Union law and so red tape free in the EU.
Unfortunately it seems to be complexity of design that is holding the Podride back from going into mass production, with the company concentrating on reducing the number of unique parts they would need to tool up for and manufacture in an effort to reduce the projected retail price.
We have recently featured Screecher which is aiming to make a commercial success of the concept that Podride has found difficult to commercialise.
Although the power assist and speed limits could no doubt be modified to different jurisdictions around the world, the dual motors might cause legal difficulties in some countries and states.
Screecher's own website states, 'These rules are also constantly evolving as new innovations like Screecher come to market. Our position is that the laws of man have not caught up to the laws of physics. We also believe the world needs innovative ways to solve problems related to carbon emissions and Screecher is a new breed of cost-effective solution to this problem. Screecher can be adjusted to conform to virtually any local regulation.'
https://www.youtube.com/watch?v=cC_ZRnMzZ_s
If auto companies become involved in this area it seems certain this class of four wheel pedelecs seems destined to get a whole lot more sophisticated.
The prototype Schaeffler Bio Hybrid which we have featured before in EBR seems to demonstrate the point:
You might think that the best name for these four wheeled pedelecs was quadricycles, but this term actually refers to a class of EU light electric vehicles that don't tend to feature pedals.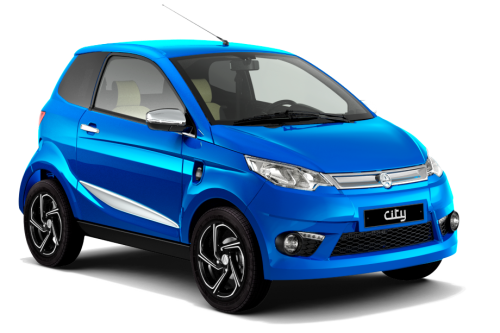 They are split into light quadricycles (EU class L6e) like the French Aixam,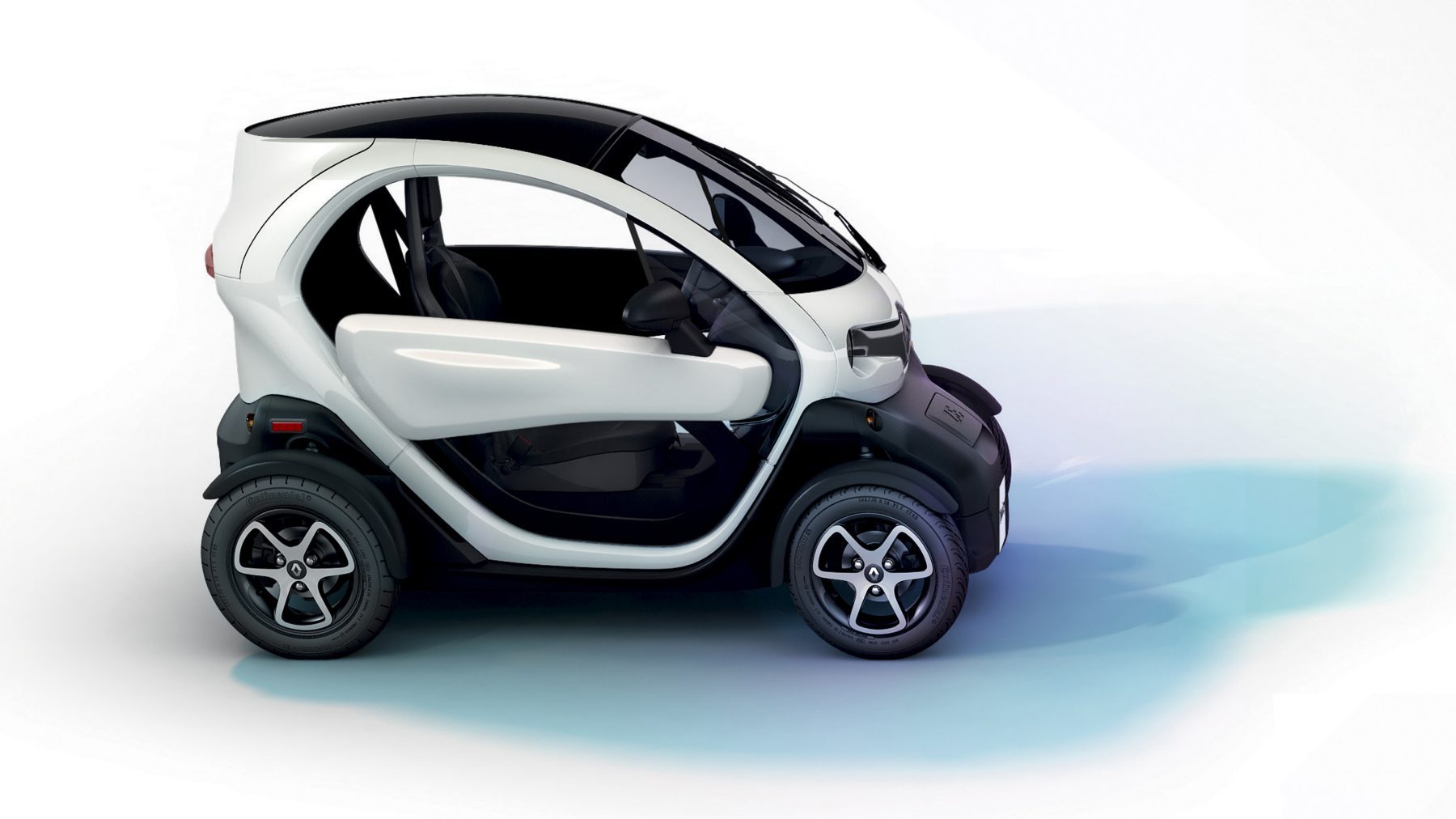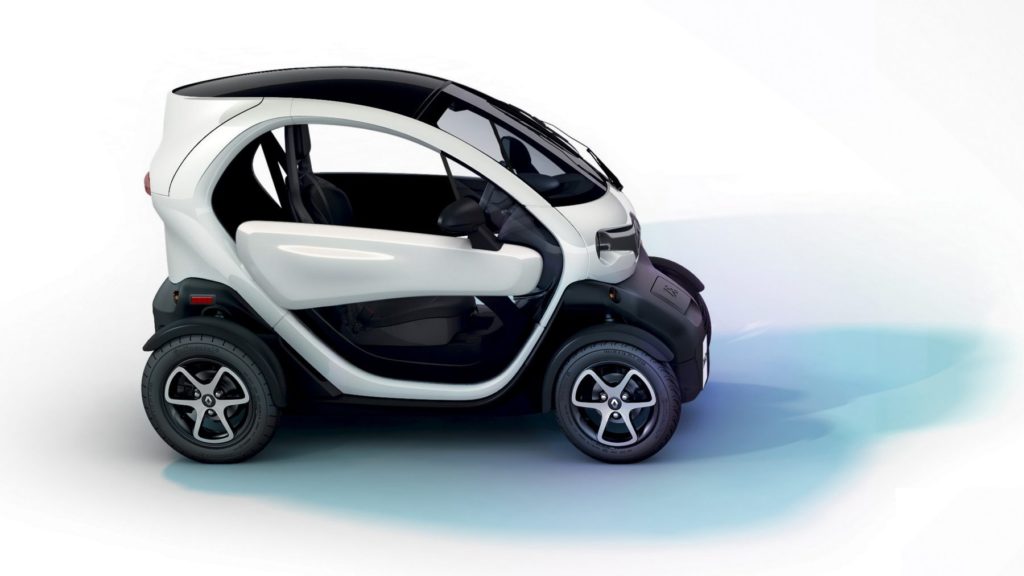 and heavy quadricycles (EU class L7e) like the Renault Twizy. For the legal differences between the two classes see here.
And if you are wondering whether similar vehicles might one day become a public share dockless option it looks like it is already happening in Switzerland in the form of Enuu…
https://www.youtube.com/watch?time_continue=7&v=r0CWDljBPb0
Reinventing the Schoolbus
Other four wheel vehicles with pedal assist have definitely become commercially viable however, though it seems as though their market will remain extremely niche for the minute.
Tolkamp from the Netherlands manufacture an electric assist and pedal four wheeler aimed at the 'get to school market' and the very distinctive looking vehicles are used in France as well as their home country.
The idea looks absolutely inspired; kids get to go to school and join in the pedalling effort which looks great fun whilst helping relieve the headache of school run traffic.
A scheme running in Rouen, France needed to gain permission from the Ministry of Sustainable Development for the vehicle to enter service, but the Scoolbus has now been running a number of years and looks to be part of the scenery in this French city.
The following video is in French but gives a great impression of how the Tolkamp vehicle is put to use:
Or even take to the skies…
And if you are wondering what happens when an e-bike meets a paraglider here is the answer:
Stay tuned for more e-bike news and reviews and keep on riding.
-Richard
P.S. Don't forget to join the Electric Bike Report community for updates from the electric bike world, plus ebike riding and maintenance tips!
Reader Interactions