eBike News: More UPS eTrikes, Costa Mesa Expo, Husqvarna, Pedelec in NYC, & More! [VIDEOS]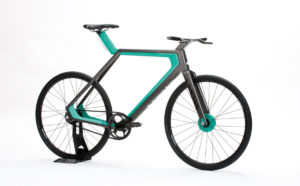 In this week's eBike news roundup:
UPS eTrike Deliveries in Ft. Lauderdale
Costa Mesa Electric Bike Expo This Weekend
New Husqvarna eBikes
M1's New Carbon Brose Powered Bike
Pedal Assist eBikes Allowed in NYC
Canyon Concept eBike
Student eBike Design Challenge
Crowdfund a US Cycling Book
Bikes Lanes of the Future and Now
And Much More!
New eBikes & eBike Systems
UPS eTrike in Ft. Lauderdale, FL
UPS is launching an eTrike that will deliver packages along Las Olas Boulevard and in surrounding neighborhoods in Fort Lauderdale, Fla.
"This is another example of how private and public sectors can work together to find sustainable solutions to meet the needs of today's cities," said Scott Phillippi, UPS's senior director of maintenance and engineering, international operations. "We have many vehicle options when it comes to reducing our impact on the environment including our Cycle Solutions that provide greater mobility and zero emissions."
The Fort Lauderdale bike will be unveiled at a ribbon cutting ceremony with UPS and Fort Lauderdale officials on Saturday, December 2, 2017, at 9 a.m. at Laura Ward Riverwalk Plaza, located at 420 S.E. 6th Avenue.
"Fort Lauderdale is proud to collaborate with UPS to launch the first eBike in Florida," said Mayor John P. "Jack" Seiler. "We are designing our infrastructure projects to focus on moving people instead of cars in the safest, most convenient way possible, and that requires balancing the needs of our residents, visitors, and businesses. The new bike is a great addition to the street safety enhancements we are making along Las Olas Boulevard to create a friendlier, safer, healthier, and more sustainable experience for everyone, regardless of travel mode."
UPS recently rolled out eTrike delivery in Pittsburgh, PA and Portland, OR.
Husqvarna E-bikes Revealed
For a quick view of the visuals of Husqvarna's new e-bike range check out the video below:
https://youtu.be/PPBT2tZgfxM
At Eurobike 2017 one of Husqvarna's parent companies, Pexco, announced it would launch three e-bike and bicycle brands; Husqvarna, Raymon and R2R (ready to race).
2018 Husqvarna e-bikes will all be powered by the Shimano Steps drive systems with some e-MTB options powered by the E-8000 mtb-specific motor and some will come with battery integrated into the downtube, using the so-called 'snake-pack' from respected battery manufacturer Simplo.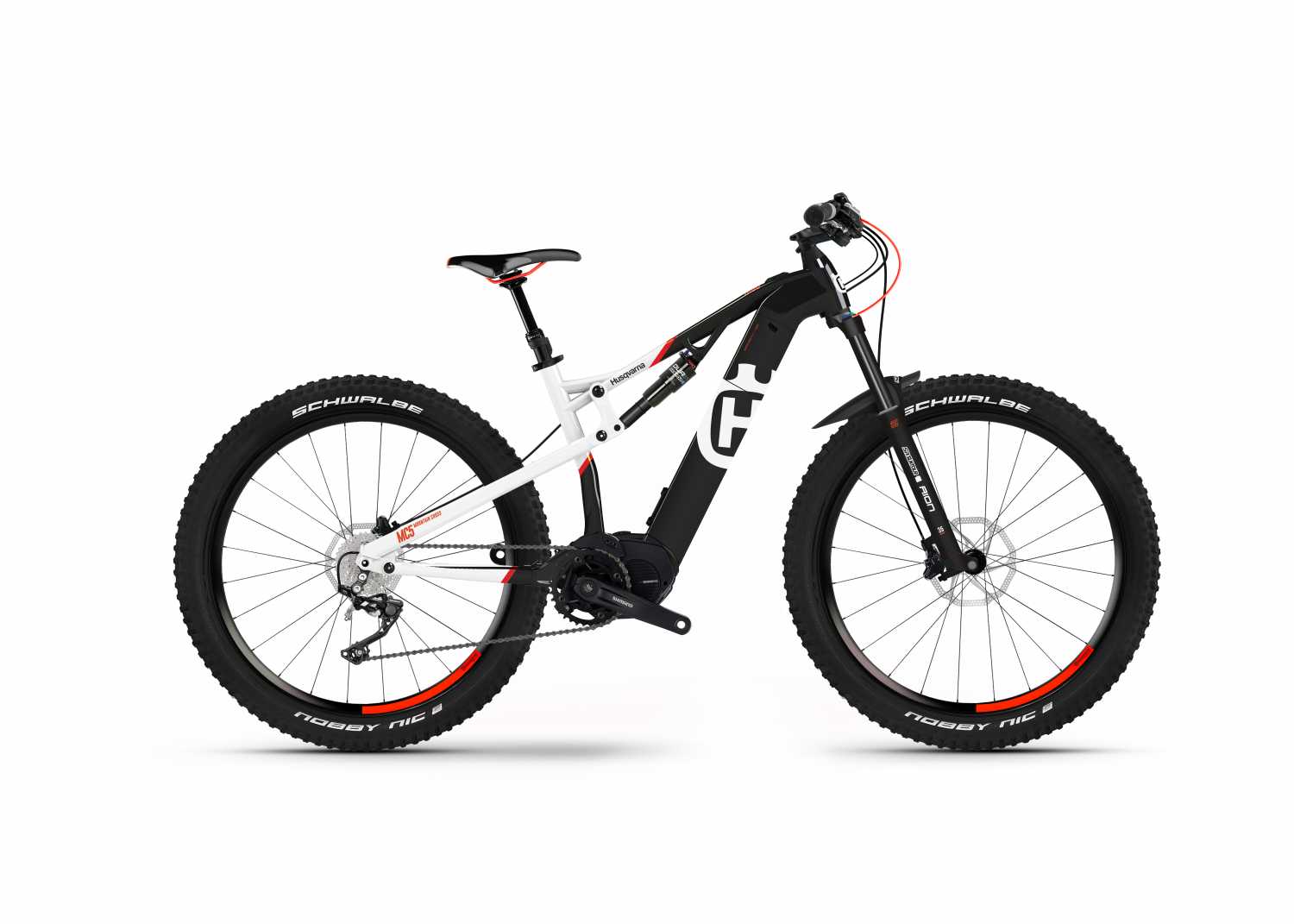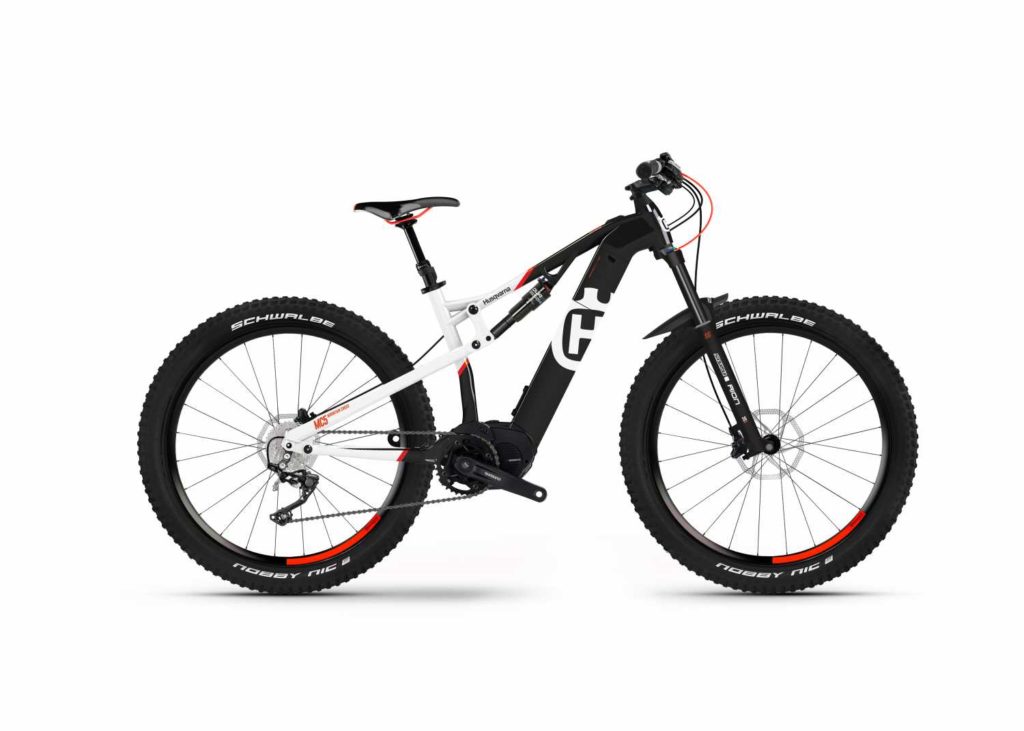 Pexco's website doesn't contain a great level of detail on the bikes but there will be six categories with a number of e-bikes in each category – Mountain Cross (MC), LightCross (LC), Cross Tourer (CT), Gran Tourer (GT), Light Tourer (LT), Gran City (GC).
M1 Rolls Out New Carbon Framed Brose Powered Models
M1 is a German brand specialising in high end models with lightweight carbon frames and have announced their 2018 range.
The all-new M1 Zell has a Brose motor and is available as Pedelec and S-Pedelec. There will be 250W (S version) and 500W (TF version) Brose motor options and the 500Wh battery is nicely integrated into the carbon frame.
There are CC and GT variants for off-road and on-road use (the same bike but the GT comes with 'road' equipment such as fenders).
The two models should hit the shops and the trails in spring 2018 and will be priced at €4799 and €5299 respectively.
M1 have also recently expanded their range powered by the very high power and innovative TQ drive, with TQ offerings including two e-MTB style machines: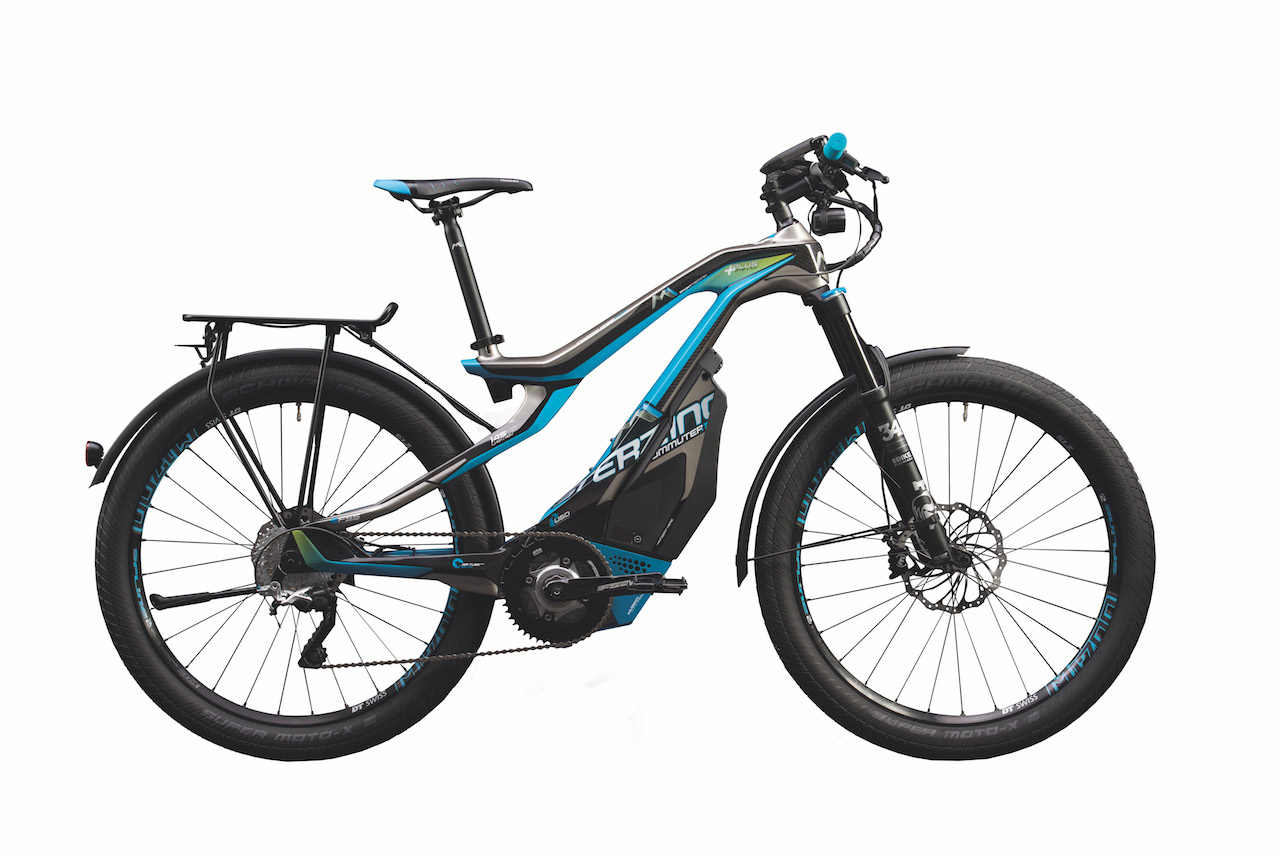 The Sterzing, the Spitzing and….
A city bike, the Schwabing.
Ttium E-MTB Motor Upgrades Power
Here's one we missed earlier….apparently this new Chinese designed and made crank motor from Ttium was presented at Eurobike this year and now has been upgraded in power according to Bike Europe.
SmartMotion eBikes showed off the Ttium mid drive some of their bikes at Interbike:
Urban Rush Concept Bike
This futuristic concept bike from Canyon is described as 60% racer, 40% MTB and specs a small-looking front gearless hub motor – presumably to feed power to the frame-integrated 900gram super-nano-capacitor (these act like batteries that charge and discharge very quickly).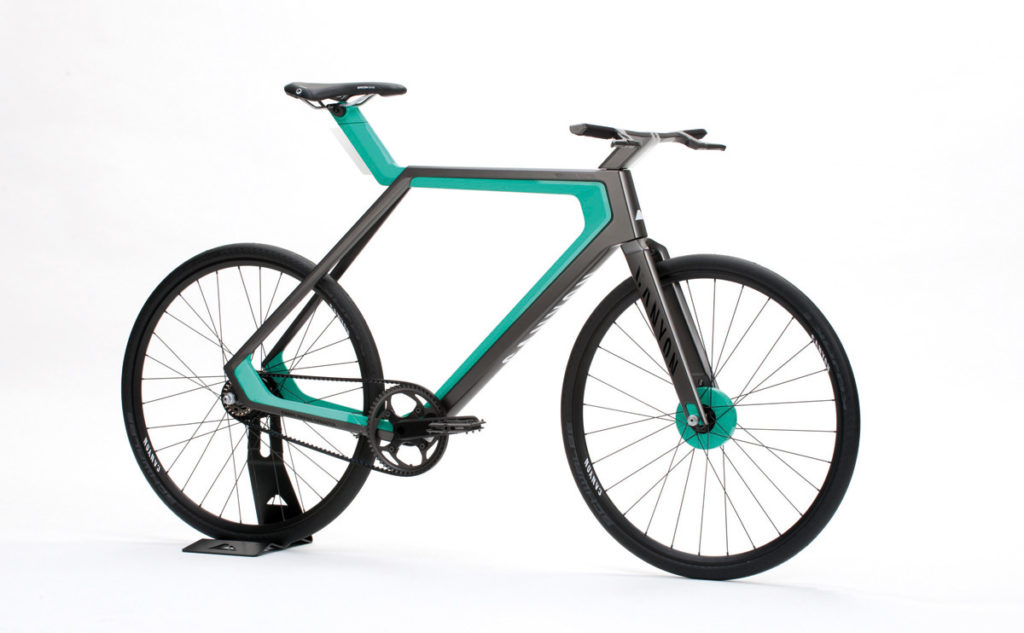 For low maintenance there is automatic hub gearing, a drum brake and a belt drive. Photos from Grand Fondo cycling magazine, where more detail is available.
Canyon say this bike won't be in production any time soon but it does have interesting sounding technology that might one day appear on e-bikes.
More Details on the Riese & Muller Roadster
Riese & Muller have been in touch with more details about their 2018 Roadster model.
It looks extremely versatile – whilst it has a sleek city appearance the unusual looking Schwalbe G-One tyres can handle forest roads and tracks and there practical aspects too; front and rear rack options, a belt drive option and a locking system that simultaneously locks both battery and frame lock.
New Pinarello Nitro Faux Pas
Last week's news featured Pinarello's new e-road bike, the Nytro. The resultant advert campaign, the gist of which was that a fictional girlfriend could now go out cycling with her boyfriend, doesn't seem to have gone down too well on social media, all explained at Ella Cycling Tips.
New Bike Accessories
Just In – Blinkers Indicators, Showerspass Hi Viz Gloves & Socks, & the Yepp Boxx
Just in and being tested are:
Blinkers smart indicators for bikes.
Showerspass hi-viz gloves and socks for winter.
Yepp Boxx cargo box for extra storage.
Stay tuned for the full reviews…
Get Inspired
NY Times: eBikes Are Entry-Level Electric Transportation
It's great to see main stream media covering electric bikes and raising overall eBike awareness. There are some good ideas in this article and it includes that the mayor of New York City has clarified that pedal assist eBikes are okay.
Student eBike Design Project
The Richmond High School E-Bike Challenge has students design, build, and race electric bikes!
From the Richmond Standard "Teams of five students alongside mentors are asked to research and submit proposals on designs for electronically-powered bicycles. After their proposals are reviewed by engineers, parts are ordered and the technology is assembled, Cooper said.
After the bikes are built, they race several distances on the Richmond High track, and also partake in braking and beauty competitions."
The Surprising Promise of Bicycling in America – the Book
Checkout the video below for details of how YOU can help participate in and contribute to a very interesting sounding book about the bike activist movement in the US (or go direct to the crowdfunding page here).
In just about every developed country where 'everyday' bikes have become – or are becoming – popular it seems pioneer activists have been vital to start the movement towards a saner transport policy. So, this sounds an important and very interesting future book…
Elsewhere On EBR
EVELO's Quest Max eFolder – Part 1 Review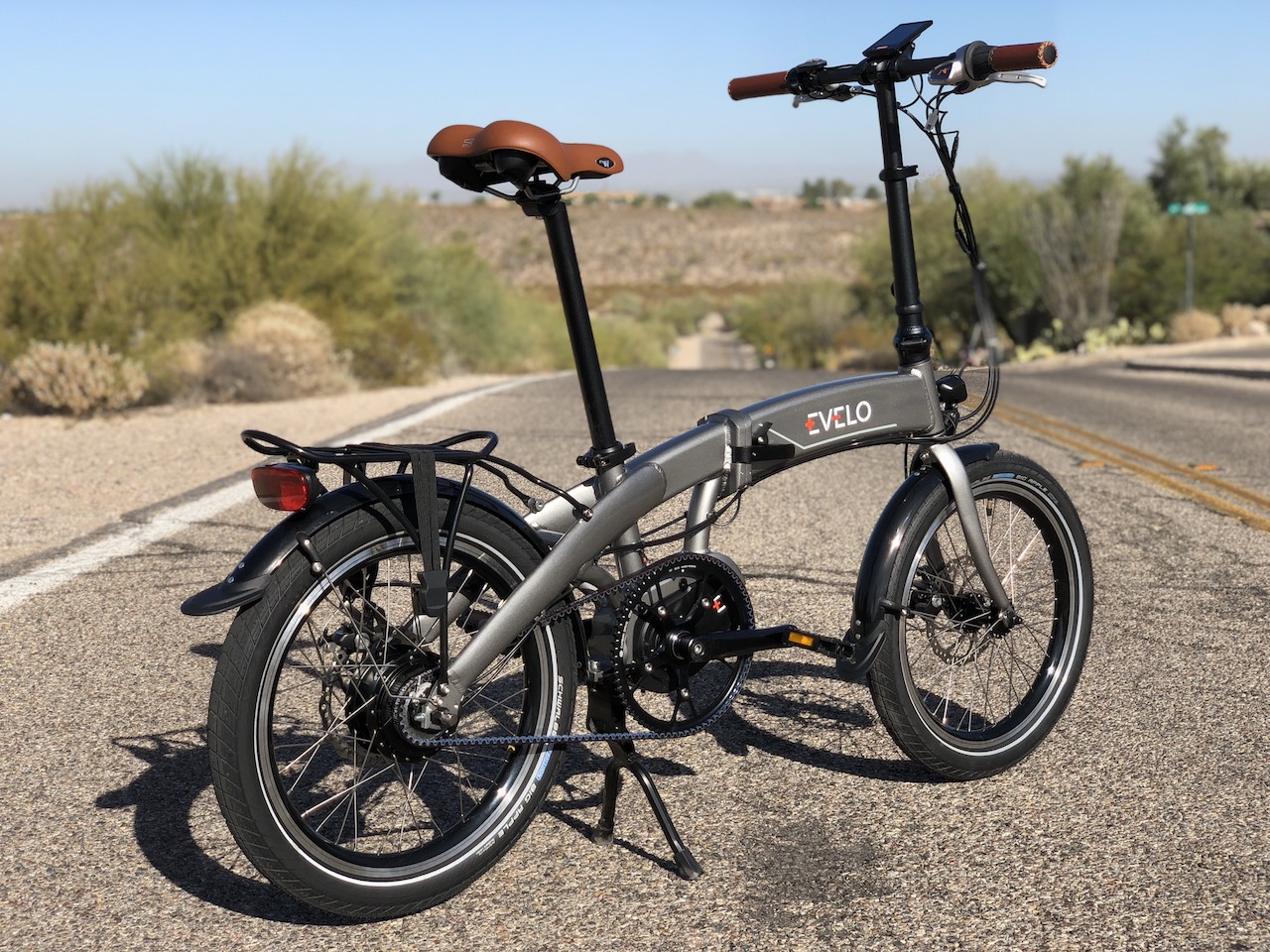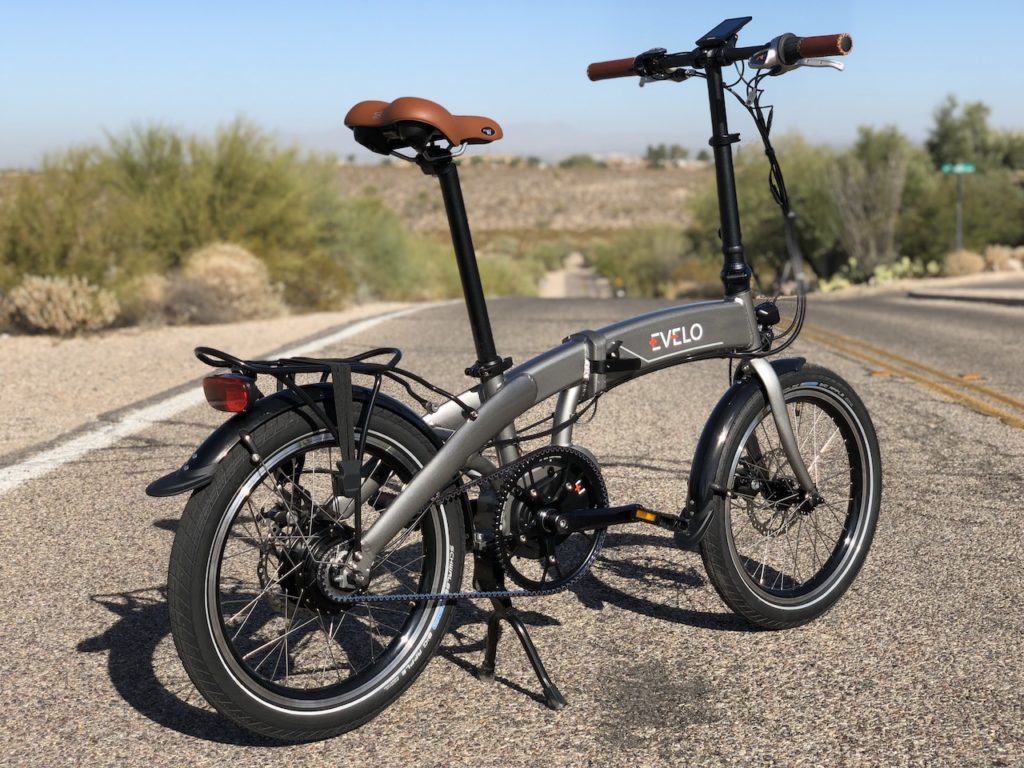 Electric folding bikes are still quite unusual and ones with a mid-drive even more so – so our review of EVELO's well-spec'ed Bafang powered Quest Max with removable frame integrated battery and belt drive stands out.
Costa Mesa Expo Details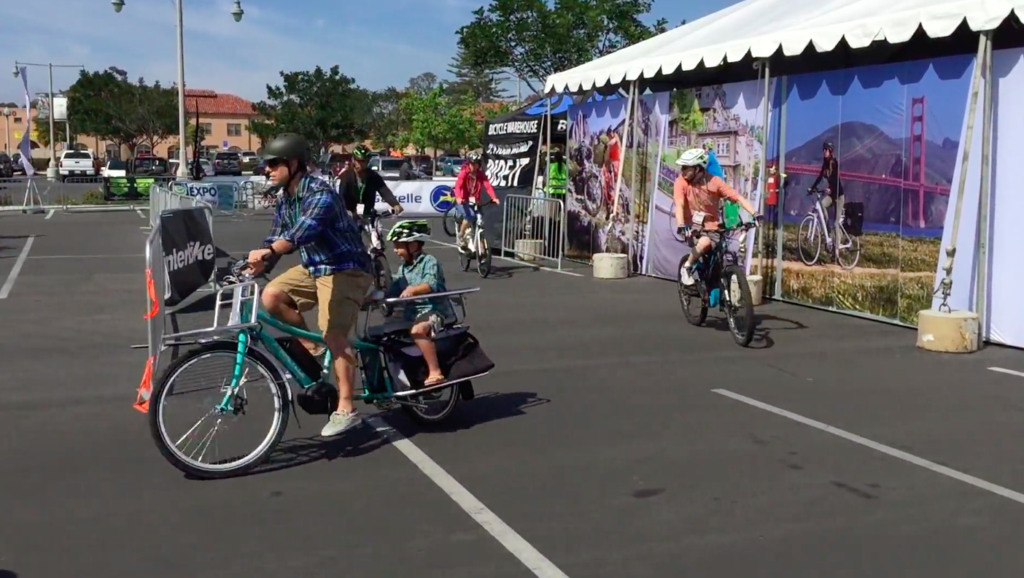 You can now find full details of the Costa Mesa Electric Bike Expo running December 1-3 here.
Infrastructure
A Rider's View of Biking in New York
This news site takes an interesting overview of cycling in New York – it acknowledges the great strides the city has made, in the last five years, the city's department of transportation has expanded and enhanced the on-street bike network by nearly 480km, but the article also details the worrying accident stats for bikers (eighteen cyclists were killed and nearly 5,000 injured in 2016).
UK Budget Adds Detail on Transforming Cities Fund
The UK's Bikebiz reports more detail of where the promised £1.7 billion worth of cash in the Transforming Cities fund might be heading and cycling is included in the brief:
"Half will be allocated via competition for transport projects in cities and the other half will be allocated on a per capita basis to the 6 combined authorities with elected metro mayors – £74 million for Cambridgeshire and Peterborough, £243 million for Greater Manchester, £134 million for Liverpool City Region, £80 million for West of England, £250 million for West Midlands and £59 million for Tees Valley – enabling them to invest in their transport priorities."
Could Elevated Bikeways be Part of Cities of the Future?
This interesting article from Engadget takes a futuristic look at what bikeways might one day look like, especially in cities where there is huge competition for space with a high population density.
BMW and Tongji University have come up with the concept of the Vision E3 Way, that gives e-bike riders their own roads.
As the article states "The routes would typically sit above regular roads, and would be decidedly cozier thanks to covering and a cooling system driven by purified rainwater. An automatic speed limit (in the concept, about 15.5MPH) and AI-driven traffic management would prevent the faster vehicles from crashing into scooters."
Model Junctions for Cyclists
Ever been frustrated by a good bike lane disappearing at a major intersection? Wondered how it could actually be designed to protect cyclists?
Check out the following wonderfully clear video from Nick Falbo, aka The Angry Architect, or see his webpage. (OK, it's not a new post, but it is really interesting…).
Enjoy Your Rides!
Here's more riding from the wonderful scenery of the Northern England's Pennine Bridleway – even though it's winter and sub-zero in the UK right now there's still plenty of crisp, fresh sunny days about for e-biking.
And here is a look at some riding in Copenhagen:
It looks like eBike exploring in Copenhagen would be a lot of fun! Here are more eBike Trips & Tours: Mallorca, eMTB in the Alps, Cotswolds, Germany, France, Albania, Macedonia, Vietnam & Cambodia [VIDEOS]
Enjoy your next ride and stay tuned for more e-bike news & reviews!
Thanks for reading.
-Richard
P.S. Don't forget to join the Electric Bike Report community for updates from the electric bike world, plus ebike riding and maintenance tips.
Reader Interactions