Costa Mesa California Electric Bike Expo December 1-3, 2017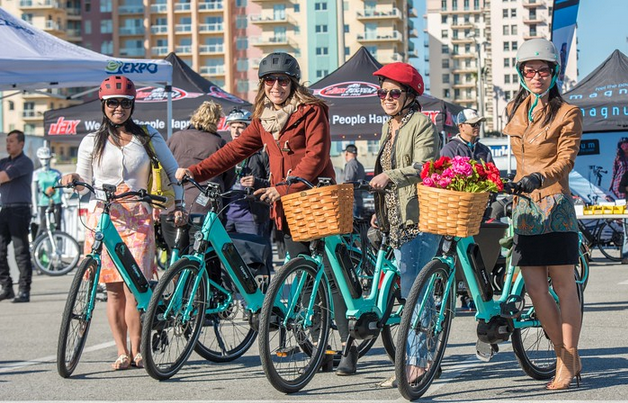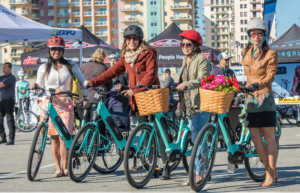 The Costa Mesa Electric Bike Expo is on December 1-3 at the Orange County Fair and Event Center and it is the place for you to ride the latest electric bikes.
There will be more than 100 different eBikes to choose from for rides on the test track.
It is free to attend the Expo but the OC Fair and Event Center does charge a parking fee per car of $8.00 per day.
In addition to the test rides you can enter to win a $4,000 electric bike from Tempo Bicycles and learn more about the latest electric bikes by talking directly to the manufacturer reps.
At the Costa Mesa Expo there will be wide variety of brands and many different eBikes to choose from: commuter bikes, mountain bikes, touring bikes, cruiser bikes, fat bikes, folding bikes & more!
Here are some highlights from previous Expo's (no sound in this video):
Here is CBS news coverage from the Long Beach Electric Bike Expo (held earlier this year) to give you an idea of what an Expo is like:
And here is some drone footage from the Long Beach Expo:
Brands such as Abus, Bosch, BMW, Brose, Bulls, Cannondale, Easy Motion, Elby, GeoOrbital, Ohm, Piaggio/wi-Bike, Riese Muller, Schwinn, Smartmotion, Specialized, Stromer, Superpedestrian, Tempo, Trek, and Urban Arrow will be on display. Additional brands available for test rides such as Haibike, Tern, and Electra will be available too.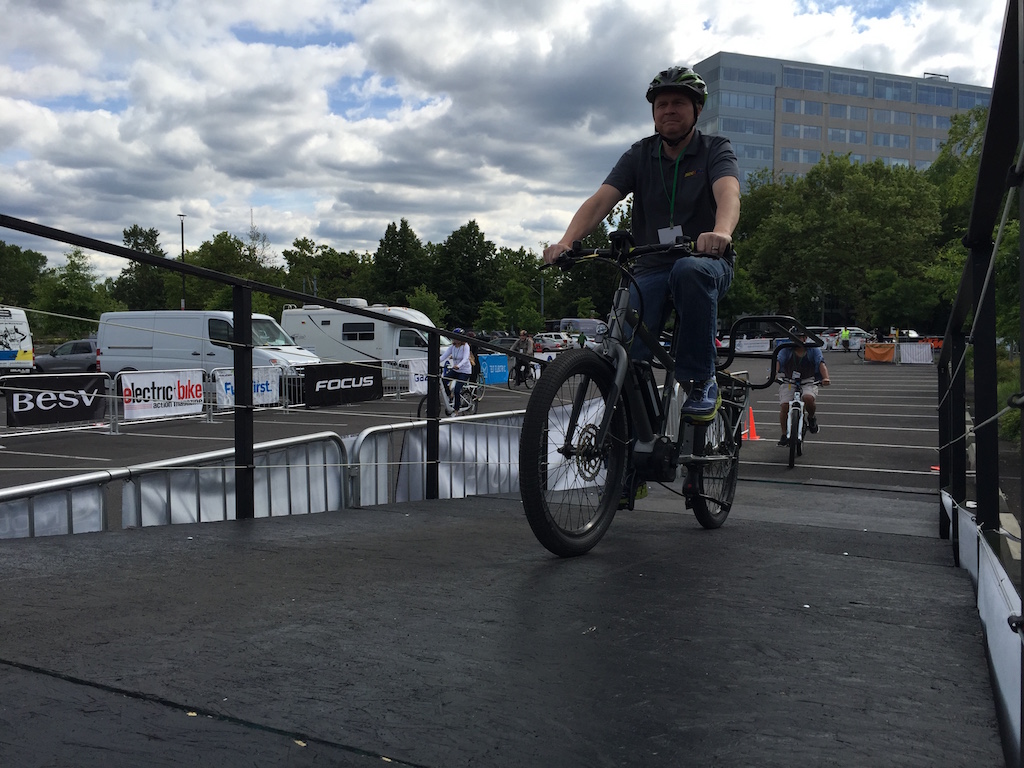 The test track has a hill structure to test the different eBike climbing capabilities.
And terrain features to test the suspension of some of the eBikes.
Many of the models are new to the US and here to be tested by you for the very first time!
Here is a link to the Costa Mesa Expo page where you can pre-register and get updates.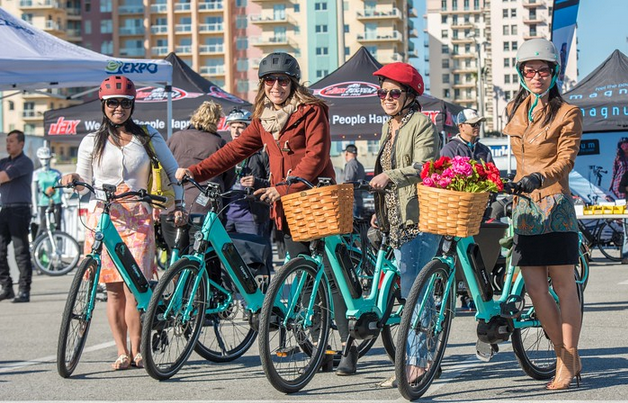 The E-Bike Expo events are free to attend (OC Fair and Event Center does charge a parking fee per car of $8.00 per day) and there are no sales that happen at Expo events to keep them fun and informative.
If you are interested in buying an electric bike, many of the exhibitors are offering discount coupons at the Expo that can be redeemed at local eBike dealers.
In addition to discounts there is the possibility of winning an electric bike!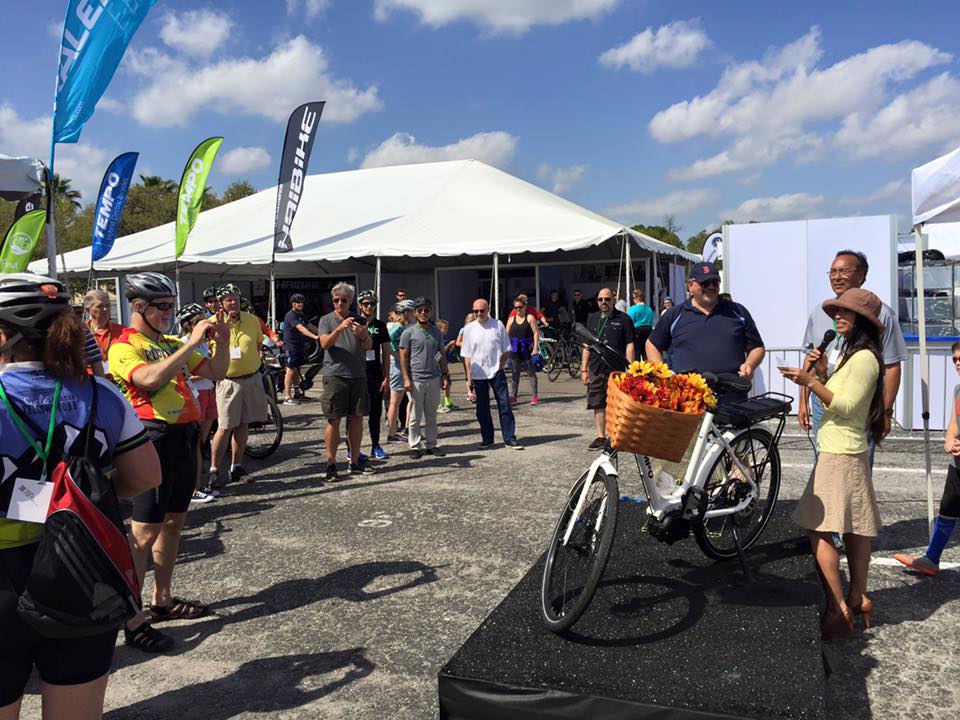 Tempo Bicycles will be raffling off one of their Carmel or Santa Barbara hybrid electric bicycles worth $4,000 to a lucky winner.
The raffle proceeds will benefit local Costa Mesa area charities. The raffle tickets can be purchased at the Expo.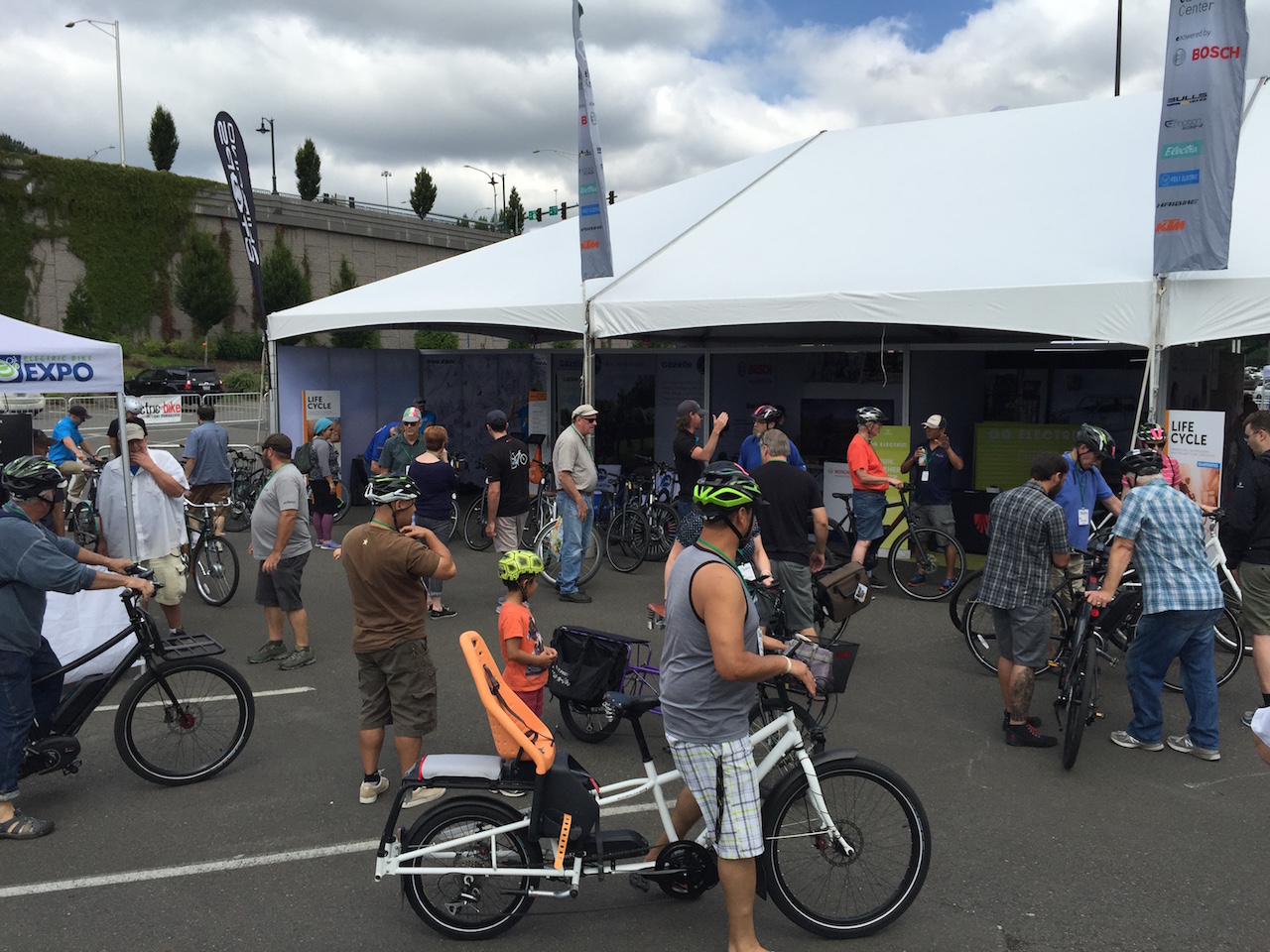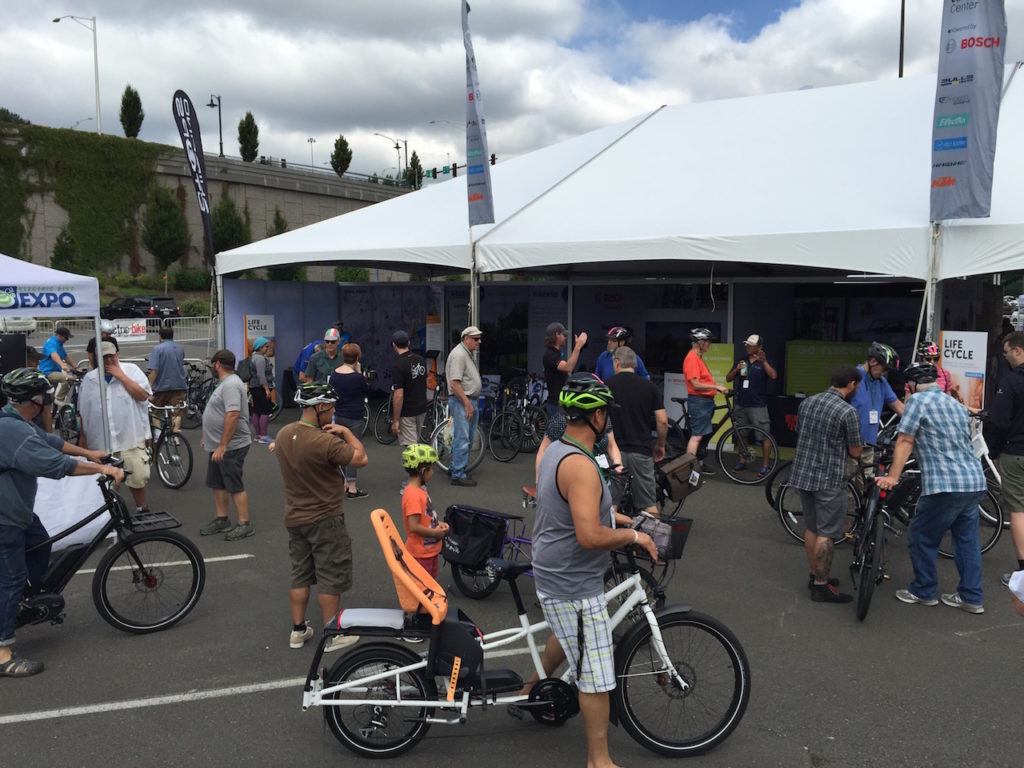 Local Costa Mesa area dealers will be at the Expo too.
Brose will be hosting their own information sessions and technical training for bike shop mechanics on Friday from 1pm to 4pm.
Stay tuned to the Costa Mesa Expo page for presentations and events being added to the schedule.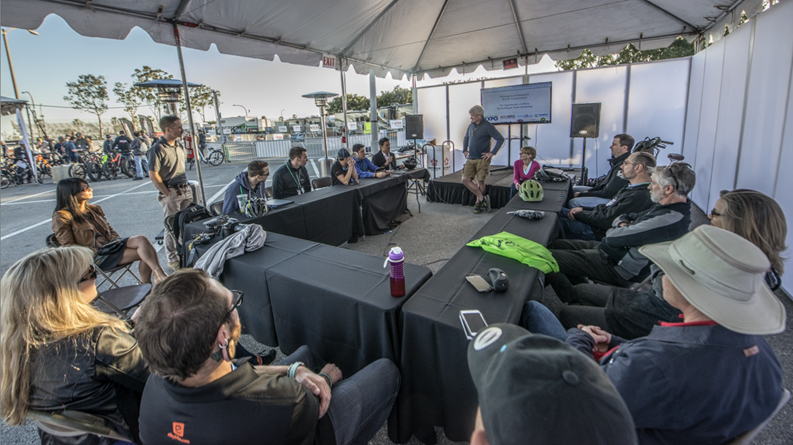 The Costa Electric Bike Expo is being held at the OC Fair and Event Center.
88 Fair Dr, Costa Mesa, CA 92626 in Parking Lot "G".
Here is a map:
Plan to stop by on:
Friday December 1 from 3:00 PM to 7:00 PM
Saturday December 2 from 9:00 AM to 6:00 PM
Sunday December 3 from 10:00 AM to 4:00 PM
You can pre-register now for the Costa Mesa Electric Bike Expo.
Enjoy the rides!
-Pete
P.S. Don't forget to join the Electric Bike Report community for updates from the electric bike world, plus ebike riding and maintenance tips!
Reader Interactions