eBike News: eMTB Racing, Copenhagen Wheel Bike, Futuristic eBikes, eCargo, New Laws, & More! [VIDEOS]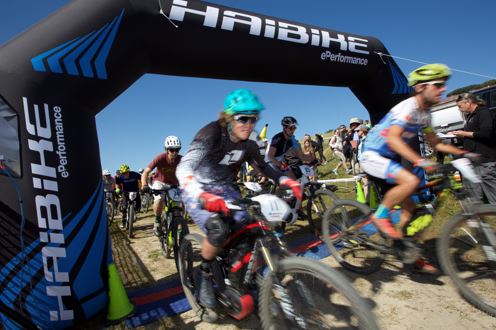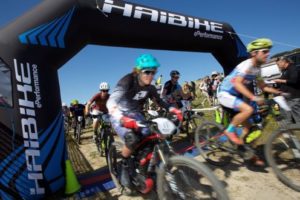 In this week's e-bike news roundup:
Electric mountain bike race at Sea Otter
Copenhagen Wheel plus bike
Innovative eBikes of the future
Urban Arrow e-cargo update
Downhill race in Alaska
Firefighters use eBikes
New Arkansas eBike law
And much more!
New Products
Copenhagen Wheel Rolls Out Full E-bike Version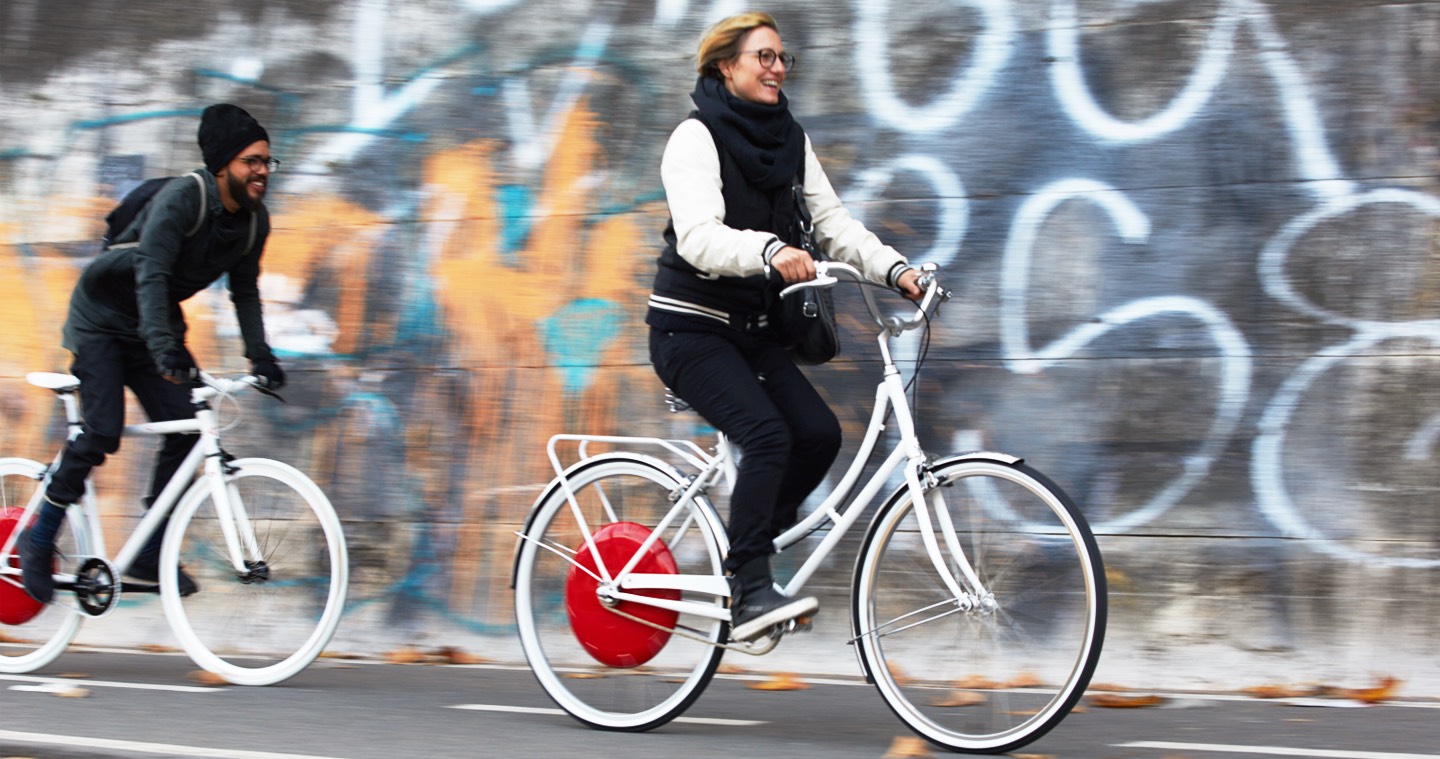 Copenhagen Wheel (Superpedestrian) has unveiled two e-bike models featuring their all-in-one wheel design.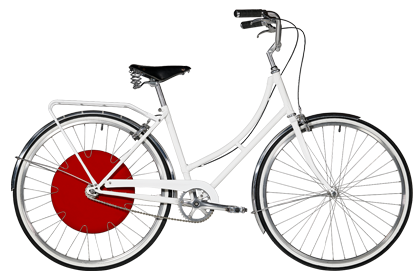 The Trousers and The Kilt are single-speed city e-bikes both featuring the distinctive large red rear hub and battery combo. Retail price is $1999 and stated weight for both models is 22kg.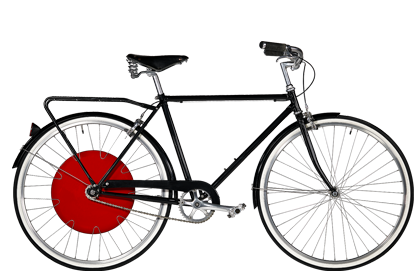 The website features an ordering and dealer pickup location page though the ordering feature doesn't appear to have gone live yet.
Get Inspired
Designs for Cities
Check out these futuristic e-bike designs from design students from cities around Europe who were asked to come up with designs that suited their particular cities. From a bike made for a side saddle passenger to batteries in the saddle.
Electric Mountain Bike Racing
Bosch eBike Systems invites racers to participate in the 2017 Haibike eMTB Race epowered by Bosch, which will take place at 4:30 p.m. on Friday, April 21st at the Sea Otter Classic.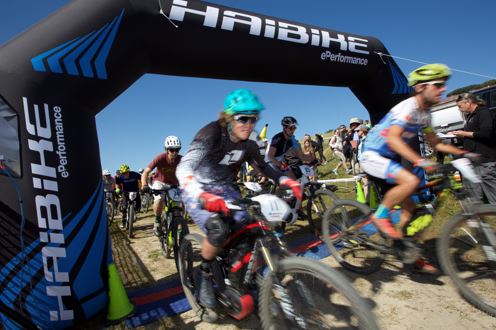 This year's eMTB race looks to be bigger and better than ever, with a new race course that will test even the best of riders. Scheduled for four laps, each 2.9-mile lap will feature 373 feet of climbing—with 1.4 miles featuring a max grade of 24 percent, which will put these eMTBs to the ultimate electric test.
The downhill singletrack sections are fast and flowing with many obstacles along the way including two rock gardens and the "Gravel Speed Trap"—a gravel section designed to stop cars going more than 200mph! Click here to view race course on Trailforks.
"Last year we had over 110 riders participate in the race, which was an unbelievable turnout for the first year," said Claudia Wasko, General Manager of Bosch eBike Systems Americas. "This year we look to eclipse those numbers on a new race course that will challenge even the best eMTB riders."
Don't own an eMTB? No problem. The Bosch eBike Demo Zone is the largest gathering of eBike brands under one tent at the Sea Otter Classic featuring the newest models from Bulls, KTM, Lapierre, Riese & Müller, and Trek. Find us at Booths 708-711, next to SRAM. After registering for the race, you can reserve an eMTB by clicking here (first come first serve, subject to availability).
Mountain Bike Hall of Famer Nat Ross is participating in the race for the second year in a row, along with other big names like former Tour de France participant Ted King (Cannondale brand ambassador) and Martin Frey (Team Bulls). "The eMTB course has a bit of everything in it and challenges even the best bike handlers in the world," Ross said. "The sport is evolving quickly and eMTB is here to stay. I'm ready to rumble!"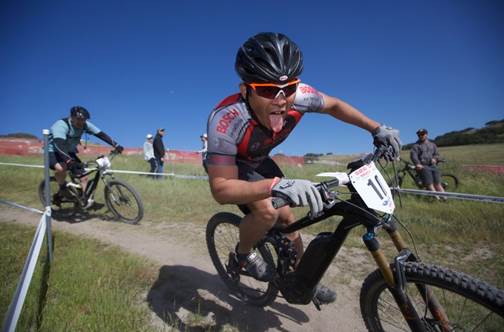 The eMTB race is open to both men and women who will compete in six age categories and a Bosch sponsored "Industry Challenge" to benefit the National Interscholastic Cycling Association (NICA). The Bosch Industry Challenge for NICA is open to anyone who currently works in the cycling industry.
The fastest racer will win a $2,500 purse to donate to one of the 19 NICA leagues operating across America —winner's choice! Additionally, Bosch will contribute another $2,500 towards NICA's efforts to expand interscholastic cycling.
Downhill Racing in Alaska
This looks like fun! Downhill racing in Alaska on a fat eBike, nice work Alaska eBike!
Urban Arrow Going Places
Urban Arrow have been continuing the development of a new, more compact e-cargo body based on the 'supermarket bike' they developed for Dutch supermarket chain Albert Heijn.
Their latest video shows some more detail of how they operate plus some very interesting interviews, one with an Amsterdam culinary business and one with a logistics expert who says his studies show around a third of gas-powered delivery vehicles could easily be replaced by e-cargo bikes.
Check it out:
E-bike Boost for Hire Businesses
The LA Times recently devoted a major feature to how e-bikes are increasingly popular with bike hire firms, whether its international operators like VBT or local operators like Rocket Electrics in Austin, Texas.
Firefighters on eBikes
Firefighters in Woodstock are now using eBikes for quicker response to those in need of help on remote trails. Another great use of eBikes!
E-bike Biz
Just Keep Pedaling for Business Success says Propel
Chris Nolte is the founder of Brooklyn-based Propel Bikes and believes that running your own e-bike business is just like embarking on a long distance bike ride. Read his tips for business success in this Fast Company article.
Giant and Trek Scoop Dutch E-bike Awards
It was recently announced that Giant's Prime E+2 and Trek's Super Commuter+ 8S were winners of the Dutch E-bike of the Year Awards.
Here's a video of the Trek speed pedelec in question:
EVELO Announces First Showroom in Hilly Seattle
This brand new showroom lets riders in the Pacific Northwest take a test drive on a brand new EVELO bike.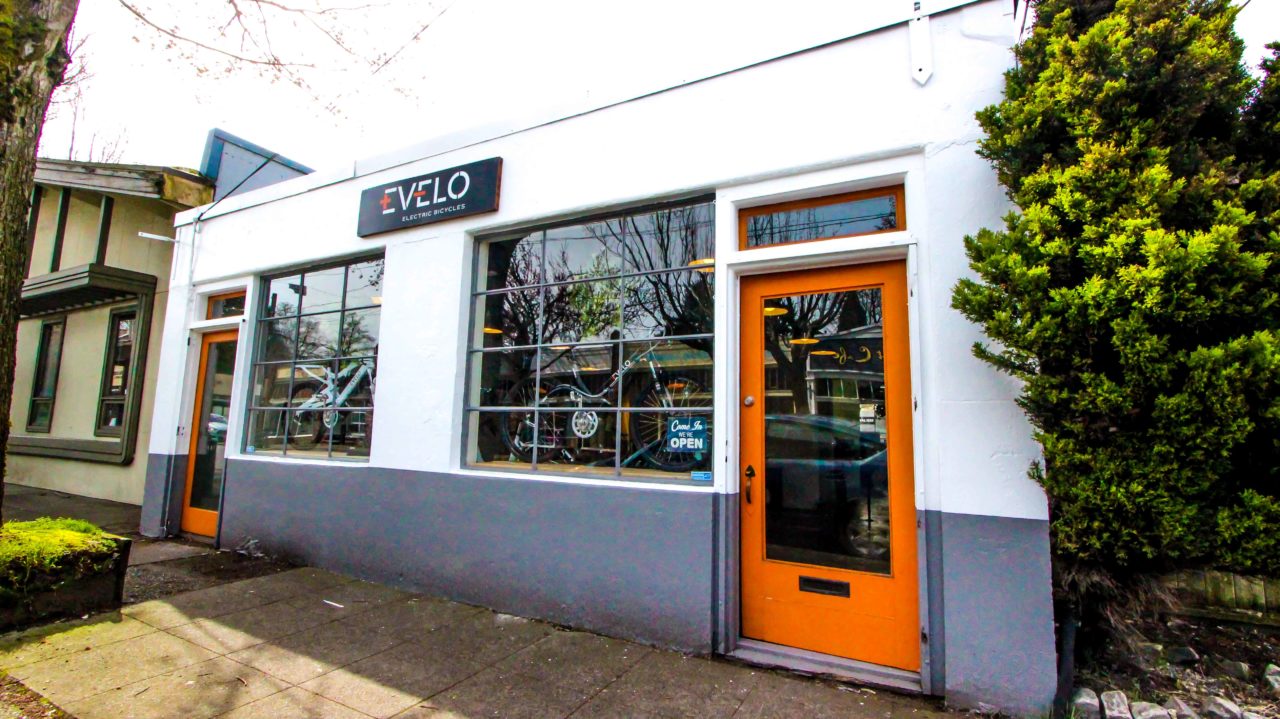 Boris Mordkovich, CEO of EVELO Electric Bicycles highlighted some of their selling points: "The new showroom joins EVELO initiatives like an industry-leading 4-year / 20,000-mile warranty, free at-home trials, and 0% financing, that are focused on making it easy to own a bike."
The new showroom is located at 1411 34th Av. Seattle, WA. 98122. Open from 9 am to 5 pm.
PON Bids for Accell
The two major e-bike groups at the high quality end of the European market may become one, creating a truly massive e-bike group. At least that is according to a report from Bike Europe. PON owns e-bike brands such as Focus and Kalkhoff whilst competitor Accell owns the likes of Raleigh, Gazelle, Koga and Haibike. The article estimates the merger could give the resulting group a 30% share of the market in Germany and the Netherlands.
eBikes & The Law
New Arkansas eBike Law
Arkansas just signed an eBike bill into law that follows the California eBike law with 3 different classes of eBikes. Arkansas joins California, Utah, Tennessee and Colorado by creating a clear eBike law and classification.
These laws have been helped along by the Bicycle Product Suppliers Association (BPSA) and PeopleForBikes Coalition. They are also working on similar eBike laws in Arizona, Illinois, Ohio, Michigan, Wisconsin, Connecticut and New York for 2017.
New York Continues E-bike Blitz
NYPD has continued its spring time crackdown on e-bikes reports the AMNY. The article quotes how very badly the crackdown has been received by bike advocates, with Paul Steely White, executive director of Transportation Alternatives, calling the NYPD stance on e-bikes an "embarrassment."
The article also pointed out that the crackdown is often affecting some of the poorest workers in the city with some of the hardest jobs, who rely on electric-assist bikes to make their long shifts a little easier.
Stay tuned for more e-bike news & reviews and thanks for reading!
-Richard
P.S. Don't forget to join the Electric Bike Report community for updates from the electric bike world, plus ebike riding and maintenance tips!
Reader Interactions