eBike News: eBMX, Light eRoad, eMTB, Deals, Biz, Infrastructure, & Inspiration [VIDEOS]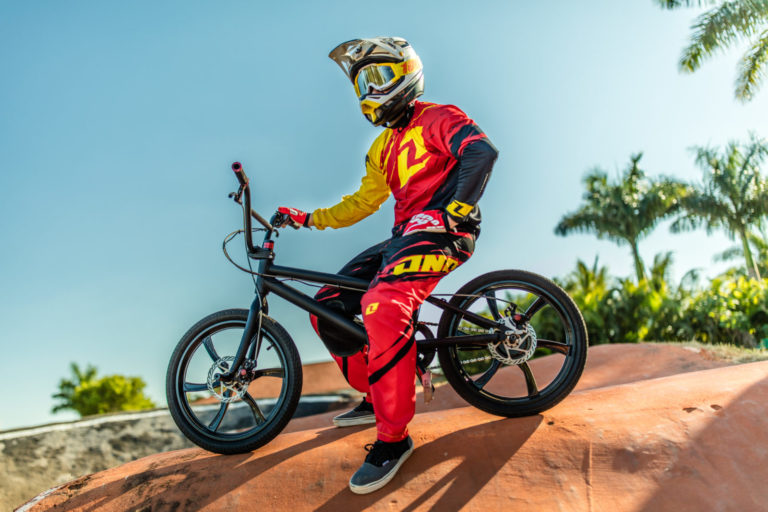 By Richard Peace
Electric BMX Bike
ProdecoTech and Life Electric Vehicles have teamed up to bring the "world's first affordable consumer electric BMX".
Below is a quick video and a here is a link for more information on this new eBMX.
https://youtu.be/k4i1OrnZQcw
Here are some of the specs on this new eBMX:
Built in the USA by ProdecoTech
12MPH and 20MPH models
12MPH Model has a 'Boost Button' Power Application
20MPH Model is equipped with a Throttle
Battery Life can Deliver 40 miles on a single charge
Steinbach says World's Lightest E-bike Ready to Roll
Austrian lightweight bike manufacturer Steinbach has released more details of what it claims is the world's lightest serial production electric racing bike – the 8.5kg Sonnblick E-Assist.
A carbon fibre frame is allied with a Vivax assist motor concealed in the seat tube. The Vivax drive is activated by means of a small button on the handlebars and drives via bevel gears onto the bottom bracket.
The Steinbach Sonnblick E-Assist can be purchased directly from the manufacturer and is essentially a bespoke build. Prices start at 6,990 euros.
See the Youtube video for a closer look.
Thok e-MTBs Unveiled
Ex-pro-MTB rider Stefano Migliorini from Italy has just announced the launch of Thok e-mtbs.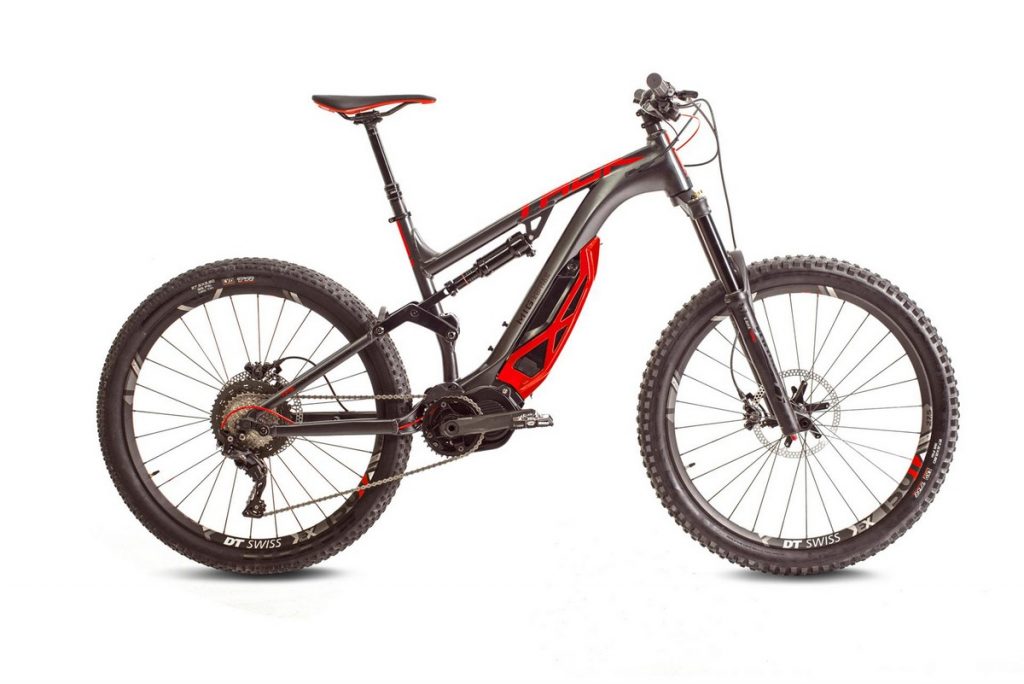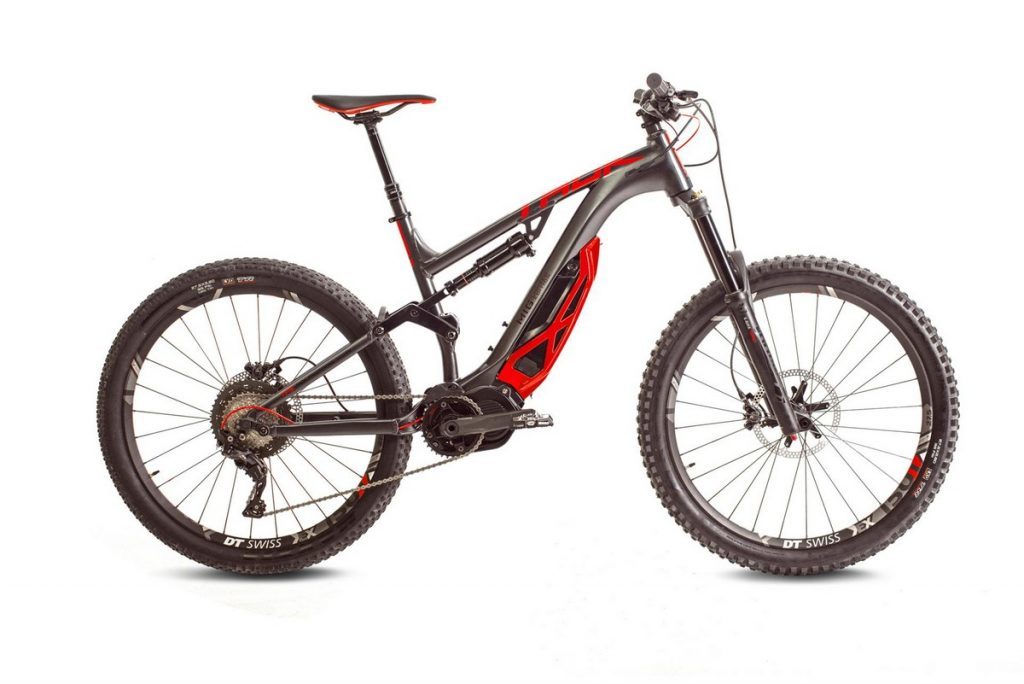 Though initial info is patchy their website suggests there will be three models, MIG, MIG R and MIG Limited Edition, all using the new E-8000 E-MTB drive from Shimano. The bikes have been test-ridden by 20-time World Motorbike Trials Champion Toni Bou.
Check out the teaser video below.
Air-33 Folding Electric Bike
The Air-33 is a 33 pound electric folding bike available for pre-order on IndieGoGo.
Black Friday Early Deals
A couple of US-based firms have been in touch to tell us about their 'Black Friday' deals.
BESV are offering $900 off their PS1, down from $2899 to $1999.
EVELO is offering up to $700 off their bikes and up to $200 off their Omni Wheel (which converts regular bikes to bikes.)
Juiced Bikes Black Friday Weekend Sale: Get free shipping: Use Coupon Code: "JuicedFriday" and reduced pricing on the new CrossCurrent AIR and U350 Electric Utility Bike.
Vello Lightweight Looking for Dealers
UK-based Cycling Industry News recently published an article on Vello (featured before in EBR here). The Zehus powered lightweight folder has shattered its Indiegogo funding target and the comapny is now appealing for dealers (presumably in the UK but also possibly further afield) who would be interested in taking stock of the bike from the expected launch date of July 2017.
Full Haibike xDuro Range – UK Details
Final details and spec of the 2017 Haibike xDuro range bound for the UK have appeared on a major retailers site. All the details are there but the 22 models are dominated by e-MTBS with 27.5 inch tyres (13 full sus models and 4 hardtails with the remainder made up of trekking and urban models).
Preorders are being taken now with the bikes starting to arrive 'early new year'. For the full UK range of Haibikes, including Yamaha powred sDuros, see here.
E-bike Biz
E-bikes on CBS
Major news broadcaster and publisher CBS recently published a major feature on electric bikes.
There's a big plug for Pedego in there, who, it is revealed sold around 10,000 electric bikes this year (up on 7,000 last year and 4,000 in 2014). There was more evidence in the article that e-bikes in the US are taking off, with Jim Strang, the owner of five Spokes Etc stores in the Northern Virginia suburbs of Washington, D.C. reporting "We have more than doubled our e-bike sales from a 12 month rolling period. The last 12 months they were up over 100 percent"
UK Starting to Boom?
As the recent EBR report from the Birmingham UK Cycle Show suggested, electric bike companies are flocking to the UK. Cycling Weekly quotes the UK's Electric Bike Company director Martin Brown as estimating a 20 percent growth in e-bikes in the last 12 months. Brown put the current annual figure at around 30,000 to 35,000. He also predicted a sharp spike in sales in the next 18-24 months.
Dutch Speed Pedelec Helmet Wait
Stricter rules coming in in the Netherlands from January 2017 are clearly a hot topic in that country at the minute. In particular the requirement for S-pedelec riders to wear helmets as prescribed by the new regulations is causing a stir reports Dutch News.
The report tells us 'The new headgear is a cross between a motor bike helmet and a cycling helmet designed to keep cyclists cool while at the same time offering more protection'. Problem is the helmets have not yet been manufactured and put on sale so S-pedelec owners will not be able to use their machines until the helmets appear.
With between 8,000 and 10,000 s-pedelecs on Dutch roads at the moment its not surprising this is causing some controversy.
Omni-Channel for Orbea
Never heard of omni-channel retailing? One of the latest retailing buzzwords has now hit the e-bike world with Spanish bike manufacturer Orbea saying it will 'switch to omni-channel…' with the launch of its new website. This usually means customers can browse a manufacturers website and order exactly the e-bike they want which is then delivered to a local bike shop for setup and checking and delivery to the customer.
Good for the industry perhaps, with unwanted stock kept to a minimum but perhaps likely to mean customers who want to try out their ideal bike or bikes before they buy may have less chance to do so.
The Bike Europe article that revealed Orbea's new approach also revealed the closing of its Chinese manufacturing base and a move to Portugal.
Infrastructure
Report and Track New York Lane Blockers
Ever been frustrated by vehicles illegally blocking bike lanes? Treehugger reports you can now report and track action of lane blockers in New York City via the 311 system. And as the red blobs on the map there indicate, action is indeed taken by police in some cases.
Portland's Story
Meanwhile, a rather more idealistic tone is struck by Yale Climate Connection's piece on the history of cycling infrastructure in that famous US bastion of cycling culture Portland. It traces the remarkable growth of cycling there, from early free-to-use yellow bikes (reconditioned second hand ones) to the rise of its modern greenway network. With around 7% of commuting journeys amde by bike it claims to be the US's no.1 cycle city. EBR particularly likes the sound of Tilikum Crossing, 'a 1,700-foot suspension bridge, (which) is the only major span in the U.S. for bikes, public transit vehicles, and pedestrians – but not cars.'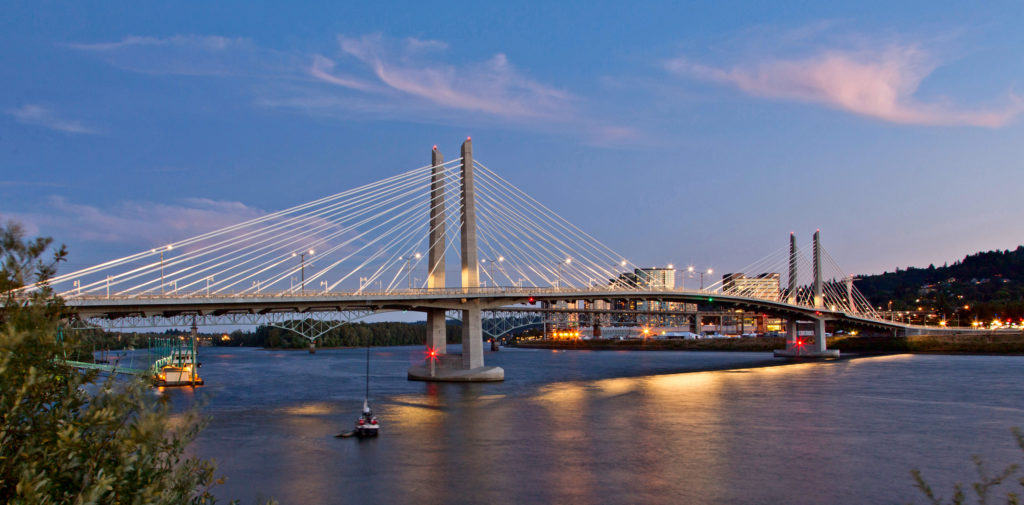 The lesson it seems is that there is no inherent reason it couldn't happen in a city near you – as one interviewee notes 'Until the 1990s, "Portland was like any other American city.."' .
Get Inspired
Self-Driving E-Trike
Whilst self-driving cars are all over the news who's ever heard of a self-driving e-bike? Well thanks to Dr. Tyler Folsom, a computing and software systems professor at the University of Washington Bothell, you have now.
Dr Folsom has devised an all electric self-driving trike that is under development (actually two trikes, one that needs a human passenger and one that doesn't). It sounds like a fantastic project that his students sound to be fully involved in developing.
Folsom's final vision for the vehicles is interesting; 'My preferred path would be that a city buys a whole bunch of these vehicles and also puts aside a dedicated lane for these vehicles and operates it the way you would operate a subway or a light rail system.'
The article also notes 'The dedicated lane idea isn't entirely new. Personal rapid transit is a similar technology that allows small, automated vehicles to run on special, protected paths. Two of the more well-known PRT systems exist in Morgantown, West Virginia and at the London Heathrow Airport.'
Here is a summary of the systems strong green credentials and lots of tech background on the idea.
Stay tuned for more e-bike news and thanks for reading!
-Richard
P.S. Don't forget to join the Electric Bike Report community for updates from the electric bike world, plus ebike riding and maintenance tips!
Reader Interactions