eBike News: Big eCargo, Light Folding eBikes, eTrikes, & More! [VIDEO]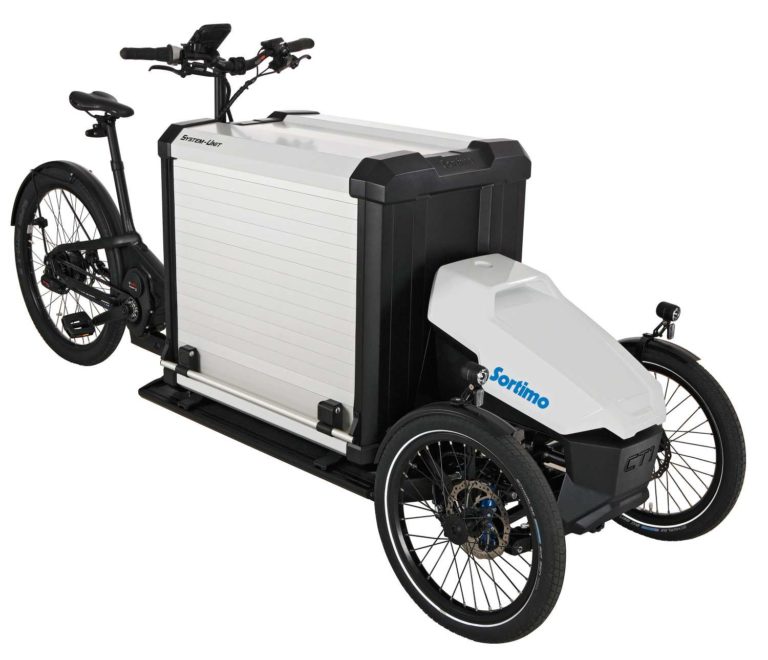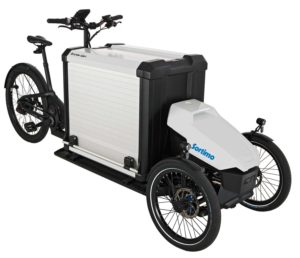 By Richard Peace
Sortimo Broaden Horizons to commercial e-cargo bikes
Sortimo is a German manufacturer of storage systems integrated into car and van bodies; the kind of thing you see in use every day by tradesmen and other skilled workers who need to carry a range of spares and tools and need to be well-organised with a range of limited stock and mobile.
They have now diversified into e-cargo bikes in a collaborative process with HNF Heisenberg whose titling trike was covered in our recent ebike news.
Its clear that Sortimo has large commercial customers in mind and say the bikes are already in use in a pilot project with just such companies.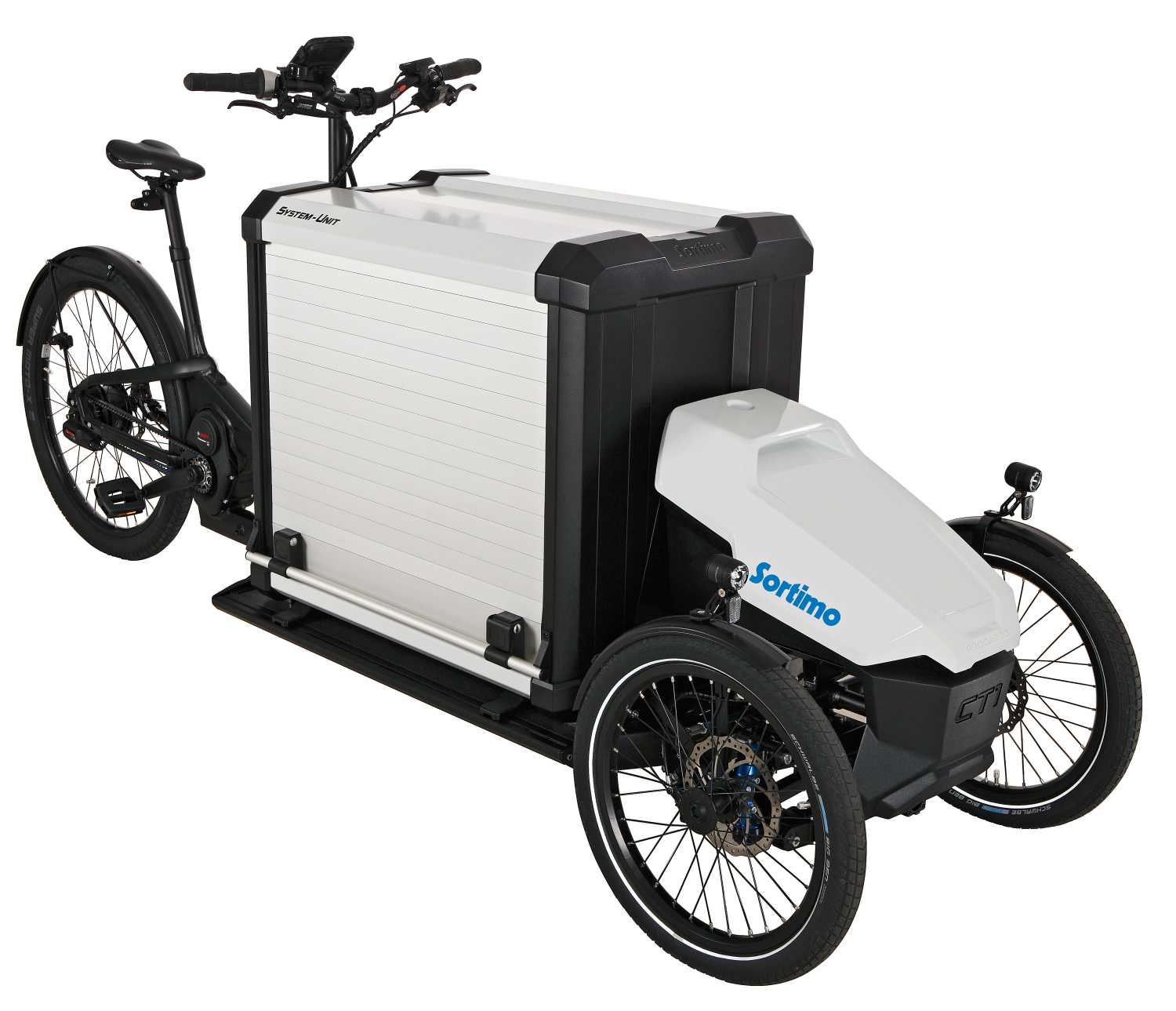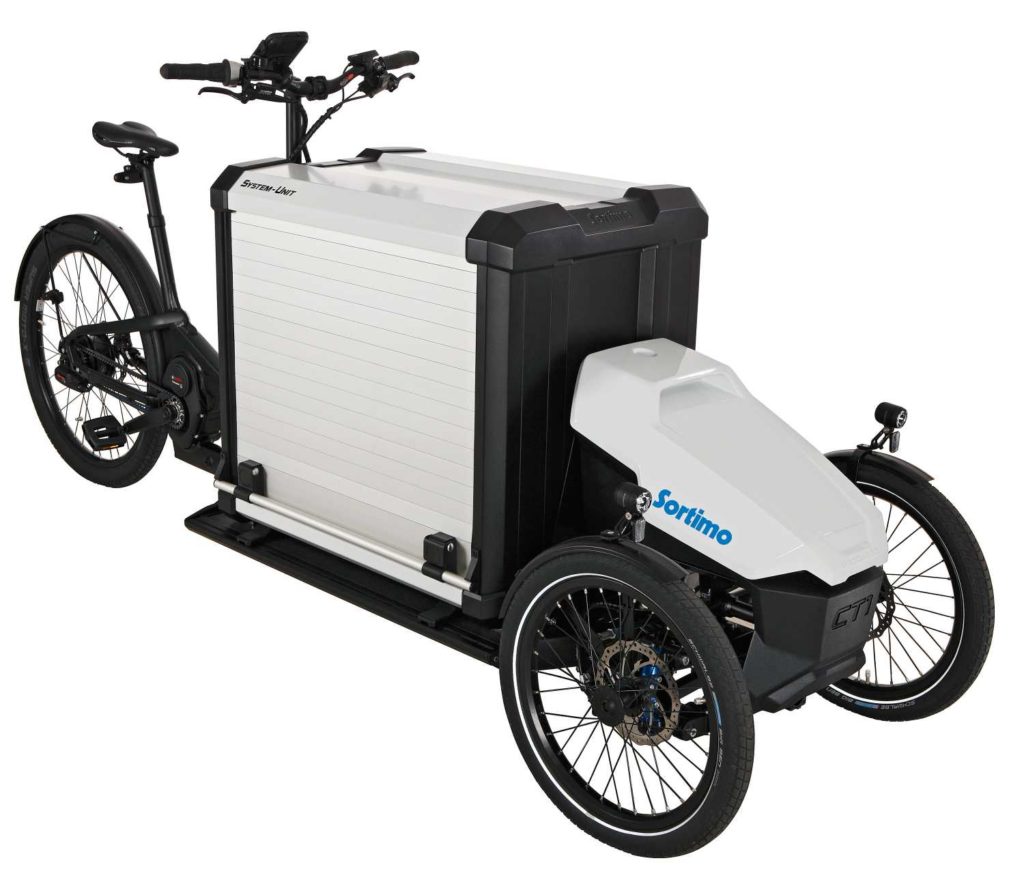 It's clear Sortimo have thought through not just the bike but aftercare for commercial customers, saying ' all components are virtually maintenance free. For wearing parts, there are fixed maintenance intervals, offered by Sortimo through its nationwide service network.'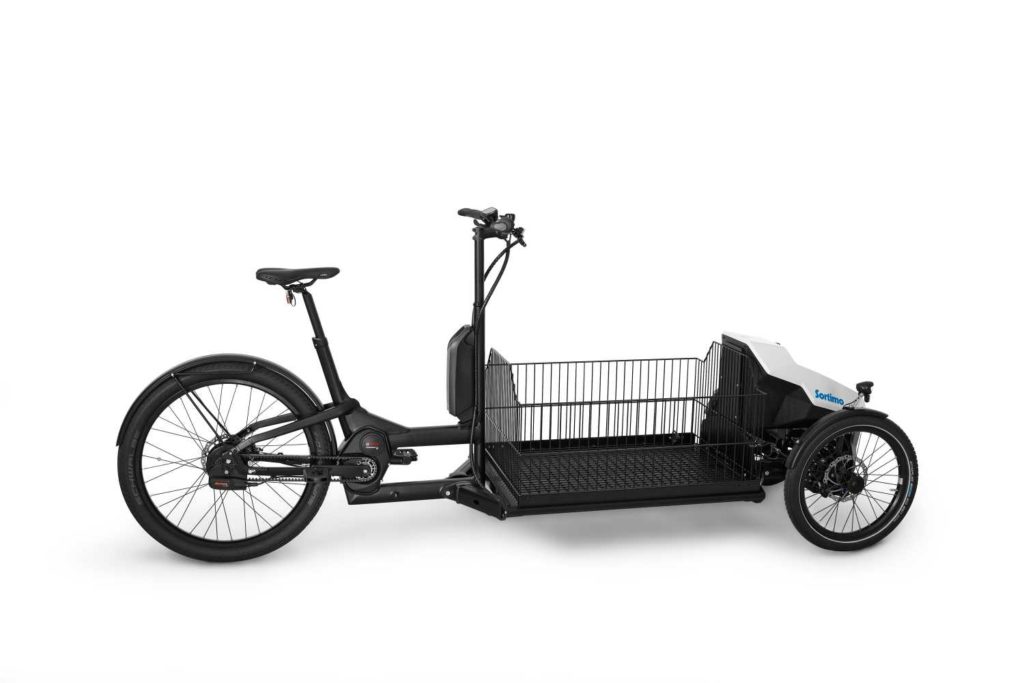 Bike Friday's pakiT E-assist reaches Kickstarter Target – and is 'two bikes in one'
Bike Friday introduced what they claimed to be 'the lightest, smallest, best riding, folding city bike ever just 4 weeks ago on Kickstarter'. The pakiT folding city bike met the campaign goal of $50,000 within 7 hours.
Bike Friday says that enquiries about an electric assist version lead them to have 'extensive discussions with Grin Technologies in Canada, and with their help, we created an electric assist version of the pakiT. The result is that we believe we have the lightest folding ebike that offers an excellent ride. The resulting bike folds small enough to fit in a backpack.'
The Grin Technology system features a front hub with the battery attached to the seatpost. This means that the front wheel, battery, and controls can be removed in less than 5 minutes. You can then replace the front wheel with a standard (included) front wheel, and you have a super, light-weight (9kg) folding city bike. Hey presto, two bikes in one.
The vital statistics for the twist throttle folder are 20mph top speed, 25mile range with the kit adding around 5.5kg to the weight of the unpowered bike (ie total e-assist version weight is circa 14.5kg). Retail price $1050. And Grin Tech is said to be working on a special battery that is legal to fly with.
Check out this video:
The e-assist upgrade will be available for shipping January 2017.
And another one
If one successful folding e-bike Kickstarter campaign isn't enough for you here's another.
The Vello Bike+ from Austria claims to be the lightest and most compact electric folder in the world. Stated weight sounds truly incredible at between 24 lbs (9.9kg) and 26.5 lbs (12kg), depending on the frame material you choose, with carbon fibre and titanium both options. It features the Zehus 'all in one' hub motor and offers several accessories including integrated lights, mudguards, front and rear carriers, electronic locking and kick stand.
Check out the video:
And more info here. 
Brompton promises Big on Electric Folder
Just in case you'd never heard of the Brompton or just want to find out a little more about its history and future direction – including their ongoing e-bike project which aims to launch next year – why not take a look at this talk to Google employees made by their MD Will Butler Adams.
Furthermore, Chief design officer Will Carleysmith made a claim that sounds like it will take a lot of living up to in this recent article, stating "What we're going to release will be the most compact, the lightest, folding electric bike, and it will have the performance and power of the full size products that dominate the market."
Switzerland's BMC Choose Shimano for Concept e-MTB
Swiss company BMC has announced its intention to enter the e-bike world by showing details of a concept e-MTB that uses Shimano's new E8000 e-MTB specific system.
They are promising a 'limited edition premium version' in the spring of 2017.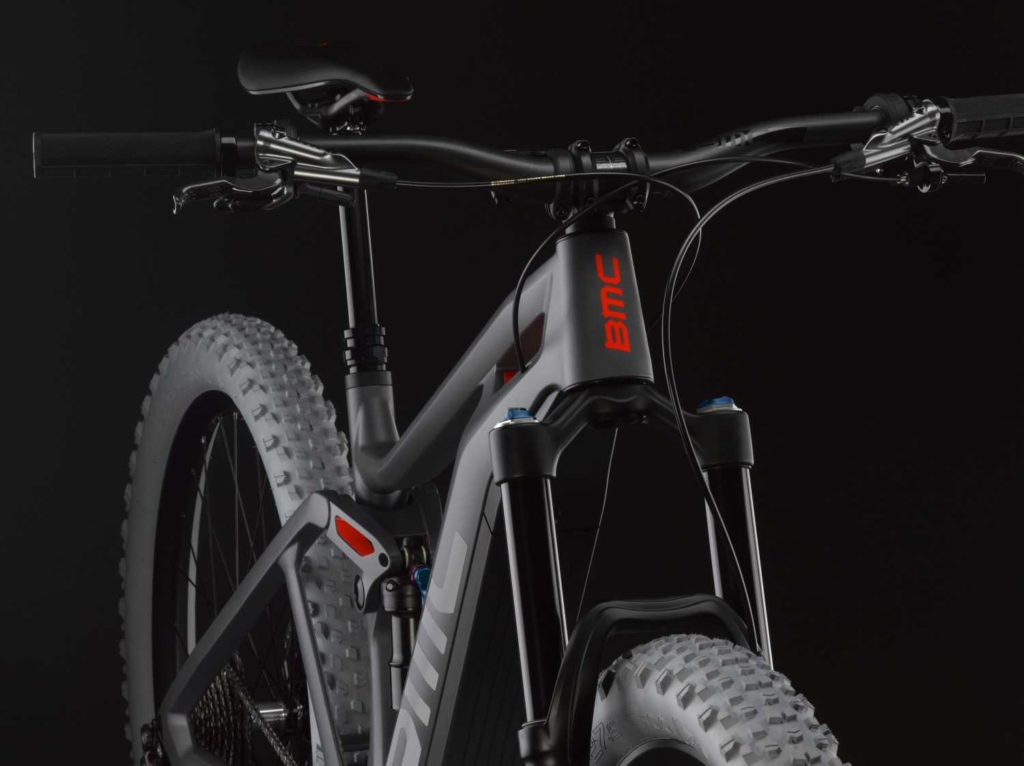 Duovelo wants you to Hitch an E-bike Ride
Concept bike the Duovelo is a design specially to cater for an extra non-pedalling passenger. But its also designed for bikes to be hitched together in a pedal-powered train.
This is still purely in the realms of concept however, but passenger seats seem one obvious extra addition to e-bikes that haven't really been explored in the real world, but it would be fun to see them being experimented with; after all in cities like Amsterdam seeing a girlfriend hitching a ride on a boyfriend's bike is a common site.
Belgian Government Table S-pedelec Allowance Law
The Belgian government party CD & V have filed a bill meaning employees with a speed pedelec commuting to work will be eligible for a bicycle allowance as part of their employment expenses. The current bicycle allowance is 0.22 euros per kilometer, but it is currently, however, unclear whether the high-speed electric bicycles are also covered by the rules relating to the bicycle allowance so the new law hopes to put s-pedelecs on the same footing.
In many aspects of Belgian law speed pedelecs are looked upon as mopeds and require a registration plate. The vehicle must be registered with the DIV (the relevant government department). A forthcoming law will also make helmet wearing a necessity for s-pedelec users.
e-trikes for Manila
A news report from Manila tells us that Manila City Mayor Joseph Estrada has confirmed that the Phillipines capital will see all gasoline-powered tricycles known as 'kuligligs' and gas powered pedicabs (bicycle with a sidecar) removed from the streets to make way for electric tricycles or e-trikes.
"We want Manila to become the e-trike capital of the Philippines and to make Manila a green city," Estrada told The Philippine Star.
According to Estrada, ultimately some 10,000 e-trikes will be distributed to qualified tricycle drivers around the city. Binondo, the oldest Chinatown in the world, is the "pilot area" for the first stage of the e-trike program.
Drivers under the e-trike program are required to pay a daily fee between 150 and 200 pesos for the next four years in return for getting the e-trike, free battery charging and an orange shirt as their uniform.
And finally EBR leaves you to decide whether this article on Bikeradar is actually for real or just a new line in satire..
Stay tuned for the latest eBikes from Interbike and The Cycle Show from Birmingham UK.
-Richard
P.S. Don't forget to join the Electric Bike Report community for updates from the electric bike world, plus ebike riding and maintenance tips!
Reader Interactions