eBike News: Holiday Deliveries, Pros on eBMX, Light eFolder, Solaroad, Sidecar, & More! [VIDEOS]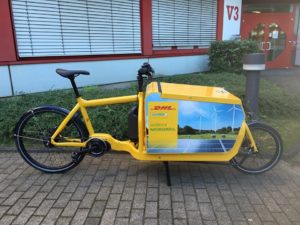 Christmas Deliveries by E-bike in London
East London's Waltham Forest Council are funding a free local delivery service by e-cargo bike or hybrid van paid for by the paid for by the Mayor's Air Quality Fund.
It looked to be off to a good start, with Road.cc reporting that 300 parcels had initially been delivered in three days.
There are long term plans too, with Councillor Clyde Loakes, commenting: "We will use the results of the trial in Walthamstow to develop our plans for a borough-wide zero emission courier service in 2017."
The Council was awarded a £400,000 grant from the Mayor's Air Quality Fund to operate the scheme for two years, after which the service will need to pay for itself.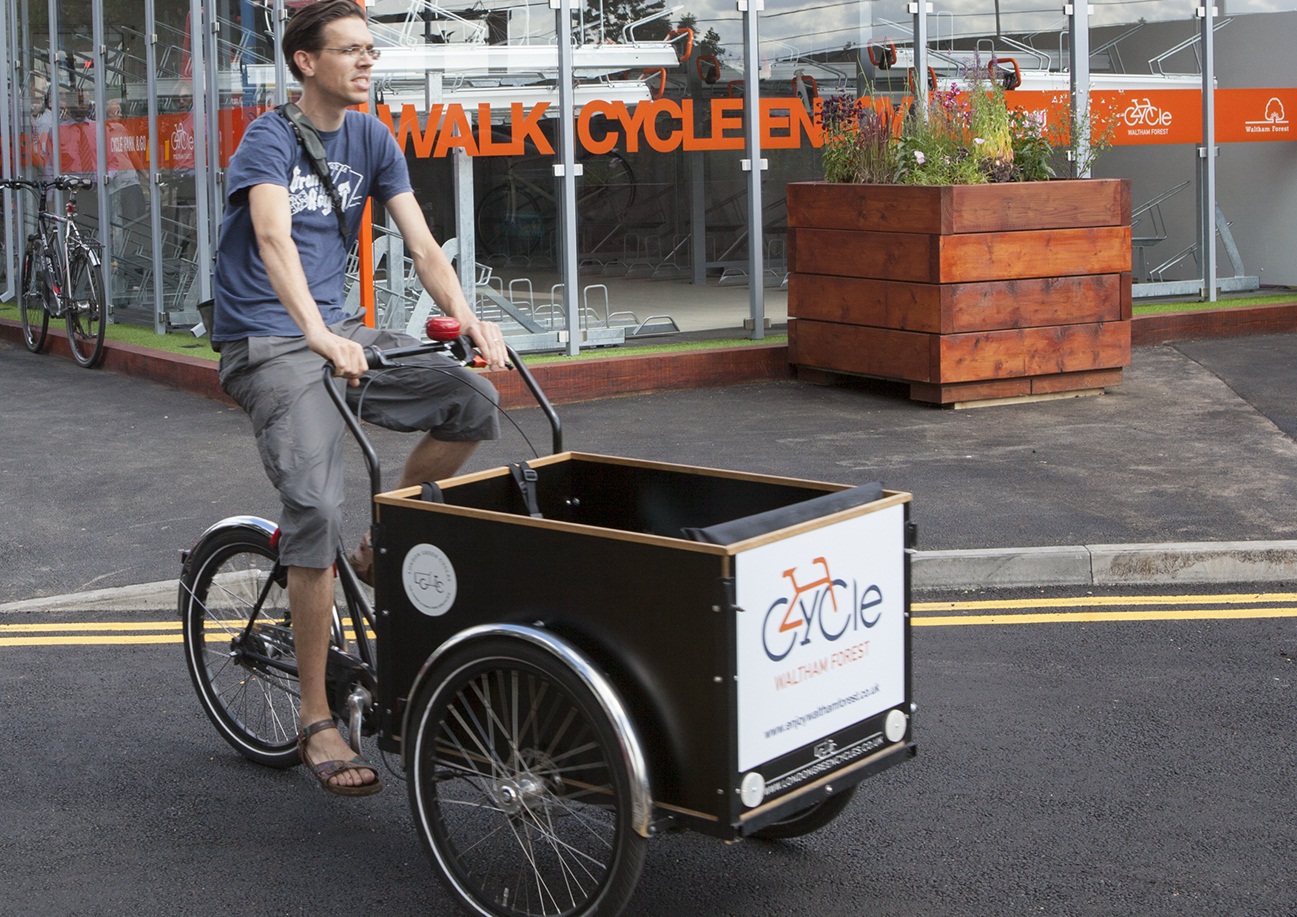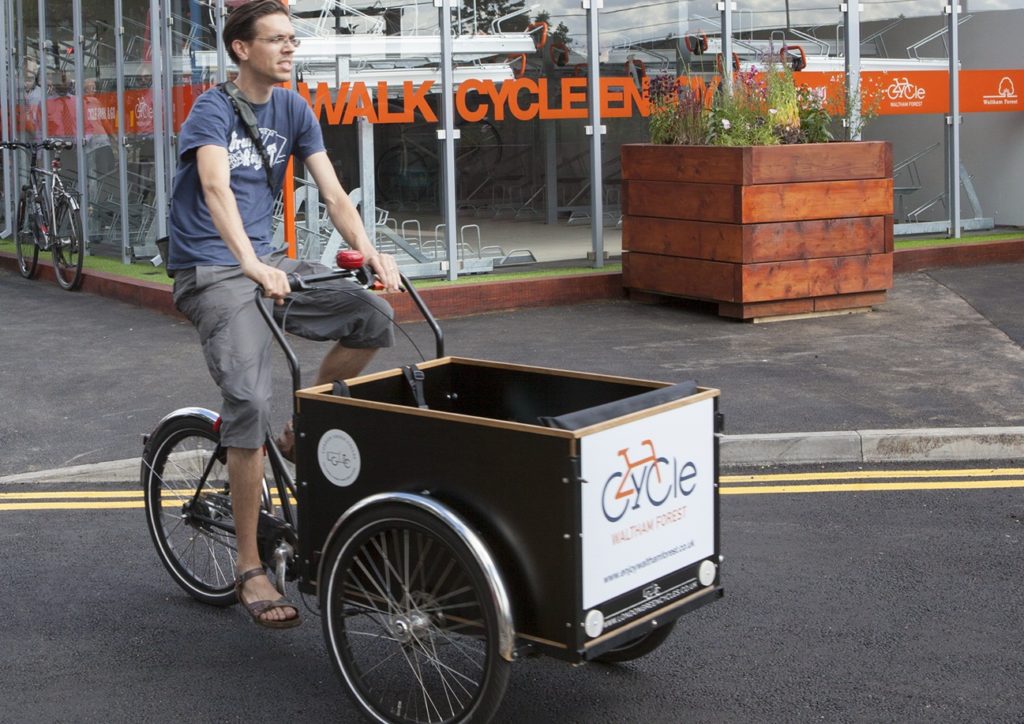 The council is also offering free cargo bike trials to residents, some having electric assist.
In other e-cargo news Cycling Industry News reports that the Danish cargo bike company Larry vs Harry (very fast cargo bikes…I remember from testing one) have signed an agreement with DHL to take the development of their electric cargo bike with anti-theft box to the next stage of commercialization.
BMX Pros Try the New Life EV eBMX
Some BMX pros in New York City recently had a chance to try this new eBMX. Checkout the video:
https://youtu.be/rCoB0S_5rAg
EBR news reported back in late November of the electric BMX, backed, developed and built by Prodeco Tech in the USA. Now launched on IndieGoGo, they are offering 50% off during the campaign (US$ 799 instead of US$1399).
New Velomini+ Lightweight Electric Folding Bike
Velomini has introduced a new lightweight (25.5 pound!) eBike that folds down to the size of 34"L x 24"H x 12"W for easy transport.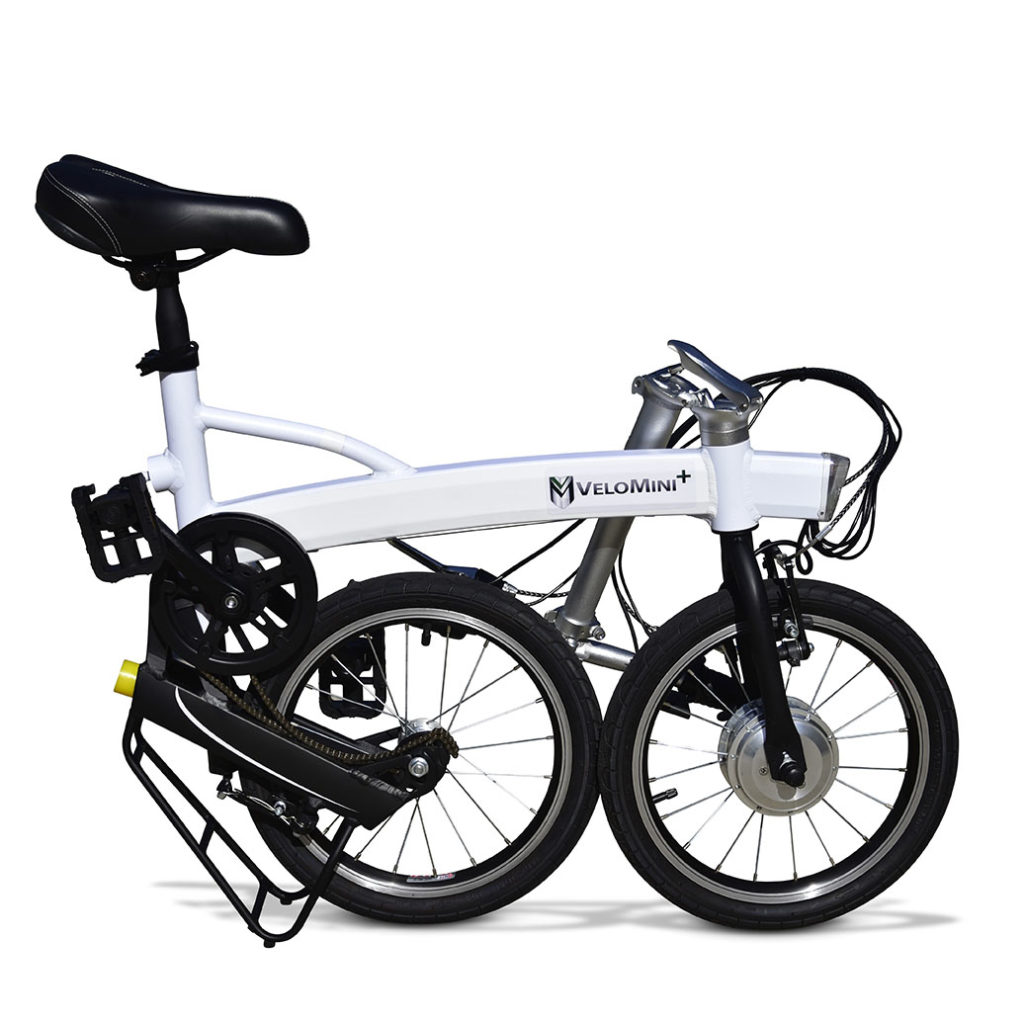 The Velomini+ has a 250 watt geared front hub motor, a 24V 9ah lithium battery hidden in the frame, pedal assist and throttle, and more. It is priced at $1,295 USD.
The Velomini+ also pairs well with the T1 trailer that also doubles as rolling luggage!
Pendix Hits the Spot in Germany
Germany's Zeit newspaper is the most widely read weekly newspaper in the country so it was something of a coup for e-bike retrofit kit manufacturers Pendix to get a creditable review there (German only).
The review makes interesting reading; Pendix pedelec kits are mounted in the frame bottom bracket housing and must be ready fitted to a bike on the list of approved manufacturers; there are currently 250 on the list! It adds 6.5kg to the total weight of the 'donor' bike.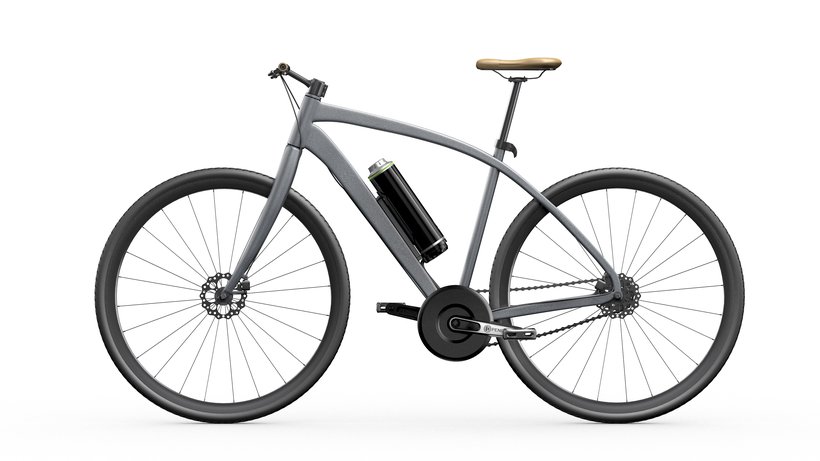 According to the reviewer, upper power levels are comparable to most other pedelecs on the market in terms of the assistance provided. The only question mark was over the range of the battery, which the test rider felt was below average.
Infrastructure
Solaroad Blazing a Trail
The Northern Dutch province of Groningen is to follow the lead of the Amsterdam province of Krommenie, which in 2014 opened the world's first cycle path to generate solar electricity.
The Groningen Solaroad project will take things a step further with a bench being used to house batteries whose power outlets are able to provide charging for electric bicycles, phones and tablets.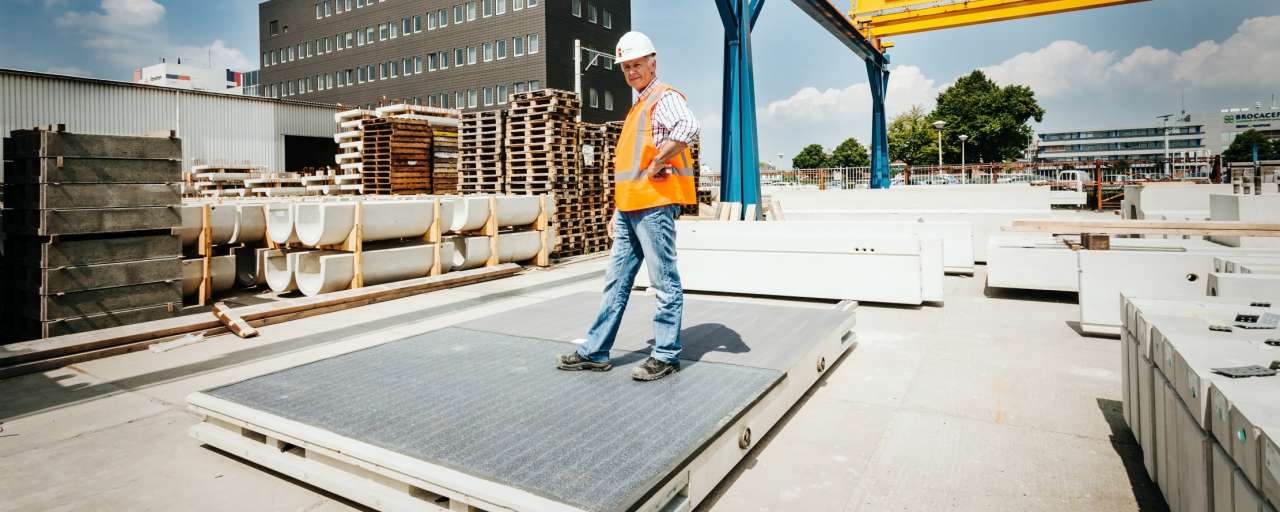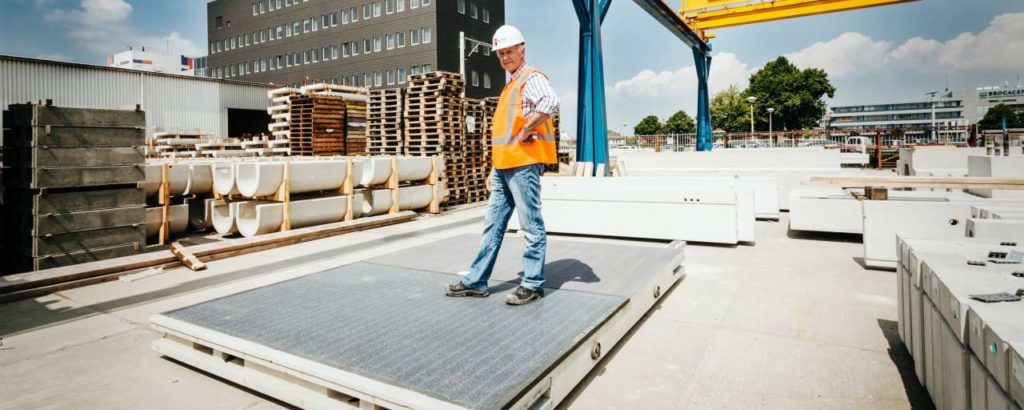 It is a joint project between the province North Holland, TNO, Ooms Civil and Dynniq.
Get Inspired
Cotswold's First Guided Cycling Holiday Using Electric Bikes.
Cotswold Electric Bike Tours is hosting a week long fully guided e-bike holiday May 17-23, 2017. "Taking in some of the Cotswold's most stunning scenery and historic location, the expertly guided tour, on hand-picked quiet lanes, offers a unique way to experience the area while the countryside is at its very best and relax in its charming country hotels and inns."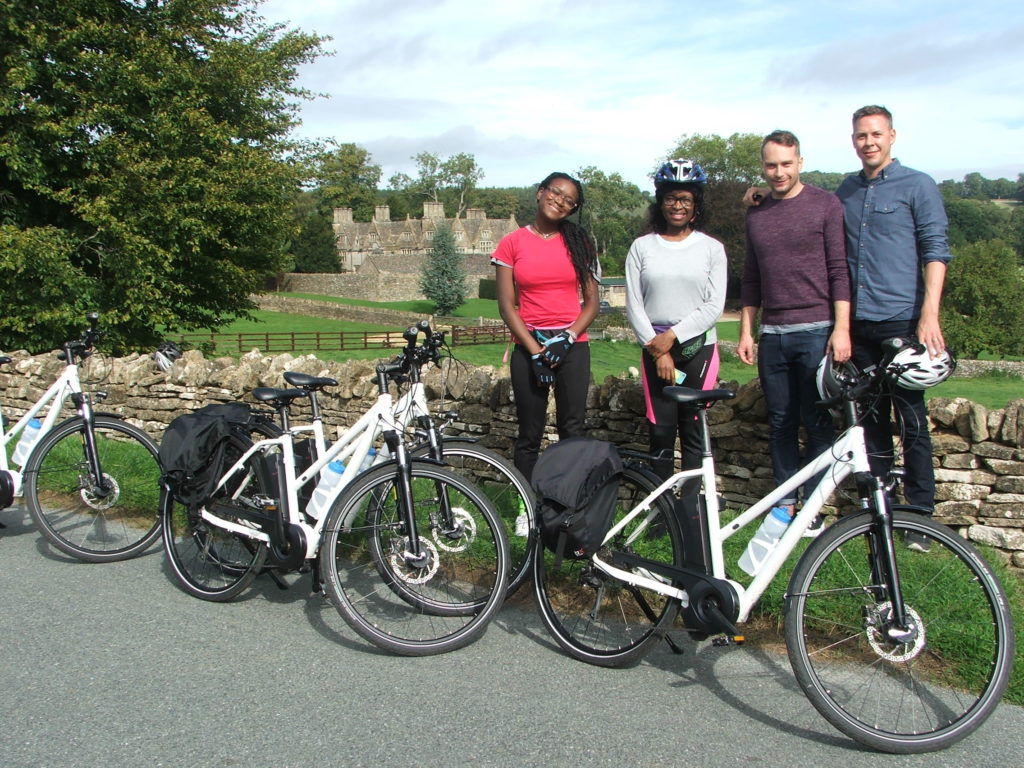 "Each day's itinerary is about thirty miles – the top quality German made electric bikes make light work of the hills so that guests can enjoy the views and arrive fresh and relaxed at their next destination."
For further details contact Peter Hill at [email protected]
ABC Plug for E-bikes
ABC news made a very strong case for e-bikes in a recent feature that had a competitive cyclist extolling the vitues of e-bikes. It also showed the startling growth of e-bike sales in the US, stating turnover from sales had tripled over the past two years, to US$32 million in 2016.
Heavyweight UK Dealer Launches Dedicated E-bike Centre
Rutland Cycling is well-established and well-known UK retailer of good quality bicycles. The Cambridge news reports that they have just opened a dedicated electric bike centre, further reinforcing lots of anecdotal evidence there is a continuing e-bike boom in the UK.
Rutland Cycling has also been announced as a finalist in the BikeBiz Awards 2017 as a specialist e-bike retailer.
Specialized PR Video Metes out the e-MTB Punishment
If you are worried that the new breed of e-mtbs might not be able to take all the punishment that non-assisted ones are able to this very nicely shot promo video from Specialized might just change your mind…
New Products and Accessories
SideBuddy Prototype First Look
This prototype load carrying sidecar from Sweden looks like it might be a boon to your e-bike load carrying efforts.
The Sidebuddy can hook onto the side or rear of your bike and also converts into a push along type trolley. Sidebuddy say the sidecar cargo device is rated to carry up to 100kg.
Check out the video:
https://www.youtube.com/watch?v=RoV88SSlbg0
E-MTB Backpack gets Thumbs Up
There are many e-bike specific bike components and accessories but the AMPLIFI E-track appears to be the first e-mtb backpack. This review rates the backpack most highly for its ability to snugly hold an extra battery (in the review's case a Bosch Powerpack 500).
Speed Pedelec Helmet for the UK
BikeRadar reports that the new speed pedelec laws coming into force this January across Europe have spawned another e-bike specific helmet, the Lazer Anverz.
It seems this new breed of helmet – motorcycle in style but lighter – is set to grow in popularity.
E-bike Biz
Time for a New Battery Manufacturer?
You may have heard of Swatch as a watchmaker but this rather skeptical report from the UK's Daily Mail suggests that they may be expanding into electric vehicle battery technology, with a battery 'jointly developed by Belenos Clean Power, in which Swatch holds a 51 percent stake, and the Swiss Federal Institute of Technology (ETH) in Zurich.'
A View from China
Whilst many e-bikes sold in the Western world are made in China, many more are used there. This report from China Daily shows the potential concerns when 200 million of them are on the road! Problems in disposing of old lead-acid batteries, still in wide use in Chinese e-bikes, and varying rules on the need to register e-bikes with local authorities are among the concerns.
Stay tuned for more e-bike news and thanks for reading!
-Richard
P.S. Don't forget to join the Electric Bike Report community for updates from the electric bike world, plus ebike riding and maintenance tips!
Reader Interactions