eBike News: Frame Kit, Affordable eBMX, Expo, Powerful Mid-Drive, eCargo, & More! [VIDEOS]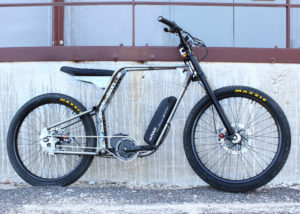 HopMod eBike Frame Kit
There are eBike kits that can turn a conventional bike into an eBike and now there is the HopMod eBike specific frame kit.
Former BMX pro and eBike industry veteran Marty Schlesinger adds the HopMod to the Voltage Cycles line up.
The HopMod is available as a frame, frame with eRad mid drive kit, or complete eBike.
Here is a video of the HopMod:
Checkout their Kickstarter and the HopMod website for more information.
Affordable Electric BMX
Last week we brought you the news of a new eBMX from Life EV & ProdecoTech and this week they have launched this new eBMX on Indiegogo for an intro price starting at $599! Learn more in this video below:
https://youtu.be/GhhOd7YEgbM
The Life EV eBMX is assembled at the ProdecoTech facility near Ft. Lauderdale Florida.
Santa Monica Electric Bike Expo December 2-4
If you are in the Los Angeles, CA area this weekend then make sure you checkout the Electric Bike Expo in Santa Monica!
Ride the latest electric bikes for free at the Expo!
Powerful Momentum VIT-S Mid-drive eBike
The UK's Momentum Electric has Kickstarted a new fundraising campaign for the forthcoming VIT-S which has an alluring sounding headline description:
* 700W Max Power For Speed.
* 95Nm Torque To Climb Any Mountain.
* 160 km Range On A Single Charge.
Momentum Electric already have a great track record in designing and producing electric bikes in the form of their Upstart and Model T front-hub pedelecs which use their own patented Autotorq torque sensing technology.
The VIT-S looks to be a step up in power from their existing designs, featuring what is claimed to be the most powerful legal electric motor on the market. Apparently 'VIT-S is the first bike in the world to use the new powerful Nidec motor.'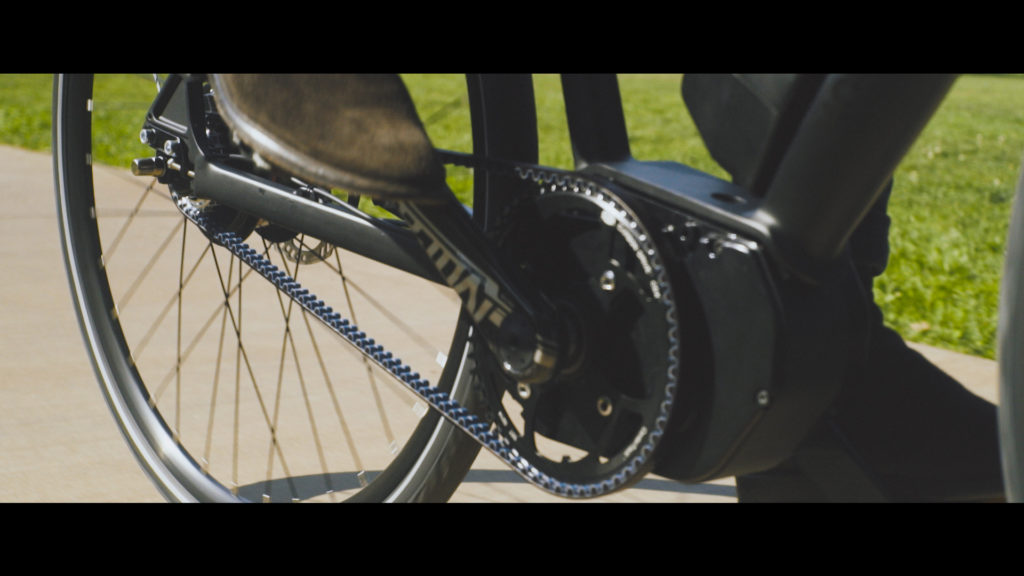 The VIT-S Kickstarter page bills it the motor as:
'A new motor designed from the ground up as a joint venture between the largest company in Japan and the world's number 1 in precision motor manufacturer would not be done in half measures. Itochu and Nidec came together in 2012 to design a new motor for the electric bicycle market. The result is the Nidec motor which is more powerful…and more efficient (3.8Wh/mile) than competing German and Japanese motors yet, at the same time, lightweight (3.5kg).'
The VIT-S also features Baramind suspension handlebars, Nuvinci N330 continuously variable transmission, Gates carbon belt drive, hydraulic disc brakes and integrated lighting.
Earlybird offers start at £2200 (around US$ 2755) for the VIT-S Lite model which features composite Baramind BAM City handlebars and metal cranks, whilst the lighter but higher priced VIT-S includes carbon fibre BAM MTB bars and carbon fibre cranks.
New e-Cargo Bike for the US Market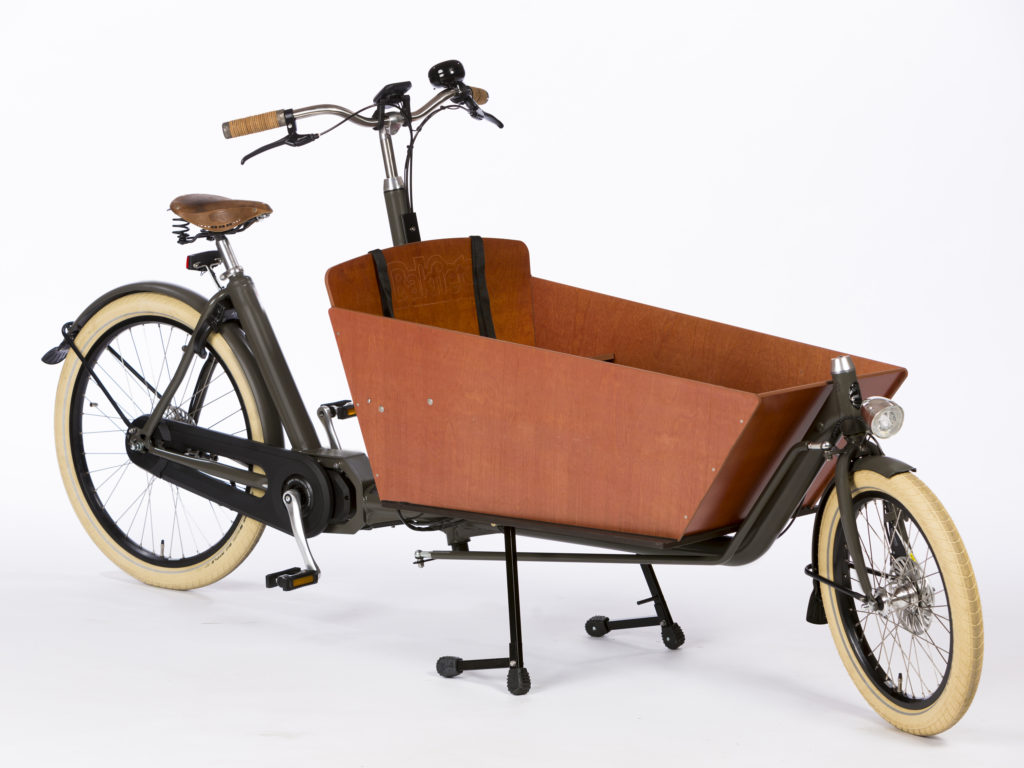 EBR has just got some details in of a Dutch made e-cargo bike for the US market. The E-BucketBike from Mash Bike is a traditional looking bakfiets ('box' bike) style cargo bike with electric assist in the form of a Shimano Steps crank motor. The rest of the spec looks to be impressive quality too, boasting Shimnao roller brakes, and a Brooks grip and saddle.
Rated to carry 220lbs the RRP is $4750.
New Hot Wheel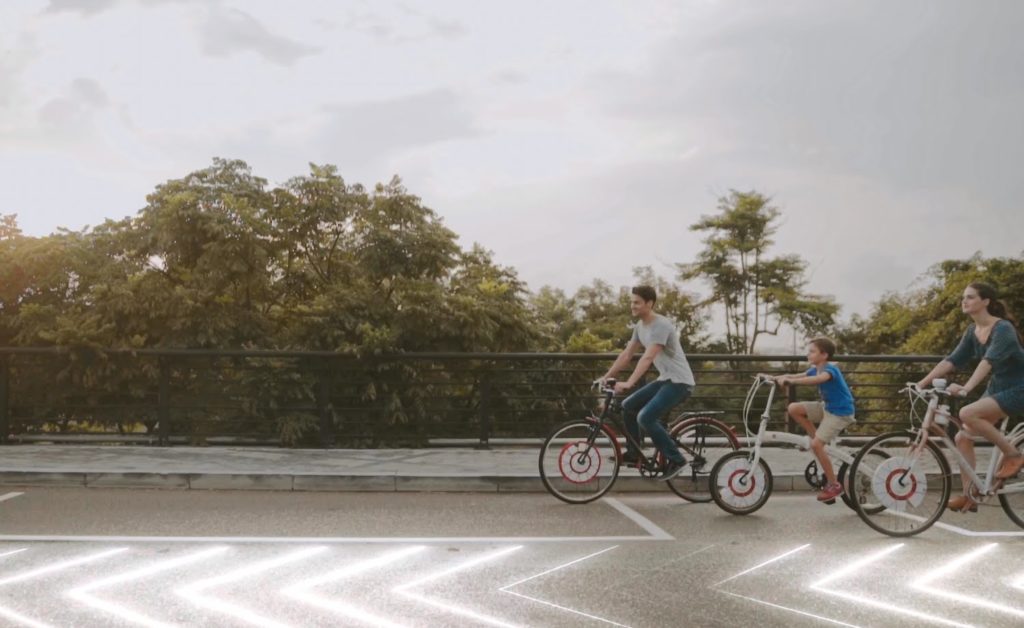 Taiwanese-based DK City say they have just launched the latest version of their 'all-in-on' Hotwheel e-assist retrofit kit. Voltage has been boosted from 24V to 48V and quoted weight for the hub element (not inc. rims, spokes, tyres etc) is 12.27lbs. There is also smartphone connectivity and the kit somes ready-spoked into 20″, 26″ and 700C wheel sizes.
Singletrack Spots New e-MTB Teaser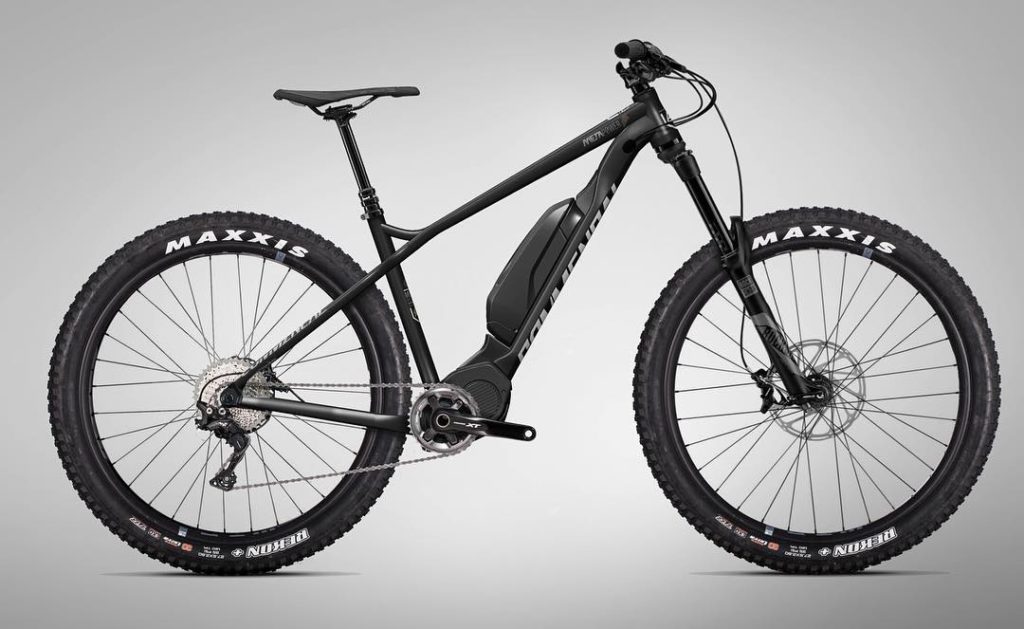 Long-established MTB mag Singletrack thinks it has spotted a new e-MTB heading our way by browsing an Instagram account. Andorra is a tiny European country high in the Pyrenees and home to Commencal. As seen from their website they currently major in non-powered off-road machines and the Shimano E8000 Meta Power model hasn't yet been officially announced.
A First for Abus' S-Pedelec Helmet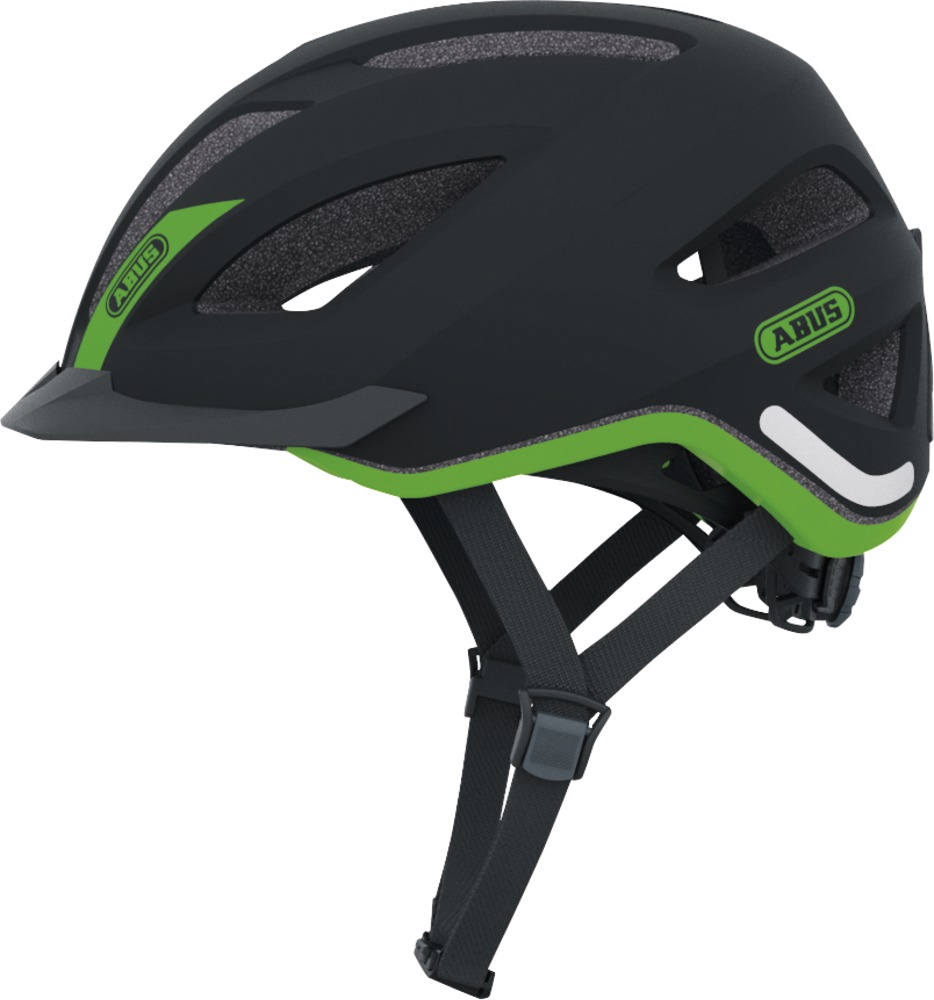 Bike Europe reports that ABUS, famous for its bike locks, has announced the price and spec of a new S-pedelec helmet to be produced for the new category of helmet that will be become mandatory for S-pedelec riders on public roads in many EU countries as from 1st January.
The article says 'The Abus pedelec + helmet…..features an EPS shock absorption layer which is thicker than on standard bike helmets.' and 'comes with a LED taillight, integrated rain cover and Fidlock magnetic chinstrap.'
RRP starts at € 139.95 (around 148 US$).
Last week's EBR news detailed the concerns over helmets not arriving in time for the introduction of the new law.
Infrastructure
London's Super New Superhighway Sees 50% Jump in Cycle Use
London has seen launches over recent months of new extremely high quality protected cycle lanes and a new document from Transport for London shows a 50% increase in use in the cycleways compared to pre-construction levels.
This document reports 'In only five months since the launch of four new routes, there has been more than a 50 per cent increase in the number of cyclists using the East-West (CSEW) and North-South (CSNS) Cycle Superhighways compared to pre-construction levels, taking the total number of cyclists to 8,400 using Blackfriars Bridge and 7,000 using Victoria Embankment each day in the morning and evening peaks. The majority of cyclists are now choosing to use the dedicated cycle track rather than the carriageway, with over 90 per cent doing so along these routes.'
Great news for cyclists and e-bikers alike.
India's First Cycle Superhighway
Bikebiz has reported on an intriguing sounding cycleway it bills as the 'Taj Mahal cycleway'.
It's 207km long, starts at a lion safari park and is designed to take in tourist sights such as the Bateshwarnath Temple and finishes at the world famos Taj Mahal. It is reportedly 2metres wide and completely segregated from motor traffic.
E-Bike Biz
Who Would Open an E-bike Shop?
Two recent media reports have two interesting and very different takes on e-bike shop owners. Founded on the great success of his store in La Quinta, Ca. owner Bryan Newman has recently opened a new branch in Palm Springs, according to the Desert Sun.
The Pedego dealer details how the new shop is based very much on the tourism industry in the valley which provides a steady stream of rentals and purchases—Newman estimated 40 percent of rentals turn into sales. And having sold more than 300 bikes in 17 months and rented even more at the La Quinta location Newman sounds pretty knowledgeable and confident of the new shop's market.
By contrast Warwickshire e-bikes from the UK is a very brave move into previously unchartered territory for the staff of what was previously traditional non e-bike shop Velotech.
Jon Chandler, sales and project manager said: "It was a massive risk to take but we wanted to do it before everybody else does, we're the first all-electric bike company in Warwickshire….We were really struggling to sell many normal bikes, so we decided to offer something new in the area and it's gone really well so far, we're selling a lot more electric models now than we were selling traditional ones.'
Eurobike 2018 now 3 Days
In response to consultations with the e-bike industry premier bike show Eurobike reports that its June 2018 show will be three days long rather than the traditionally longer period and will be trade only (previously there were public access days).
Get Inspired
RoadCC reports on a bid by Pedal Bins in Plymouth, UK to fund e-cargo bikes which will be used to collect food waste from around the city centre for recycling.
EBR will follow the success of the bid – good luck in creating what sounds like an e-bike inspired solution to food waste and motor congestion!
If you fancy checking out some truly individual e-bike designs and are in Europe next spring why not make make a date with the Spezi show? More specialised and with a less overtly commercial atmosphere than its big brother Eurobike, this independent show concentrates on designs from smaller firms and individuals with particular emphasis on recumbents. There are always plenty of new and wonderful e-bikes too and an e-bike test track to try them out on. It runs 29 and 30 April 2017 in Germersheim, Germany.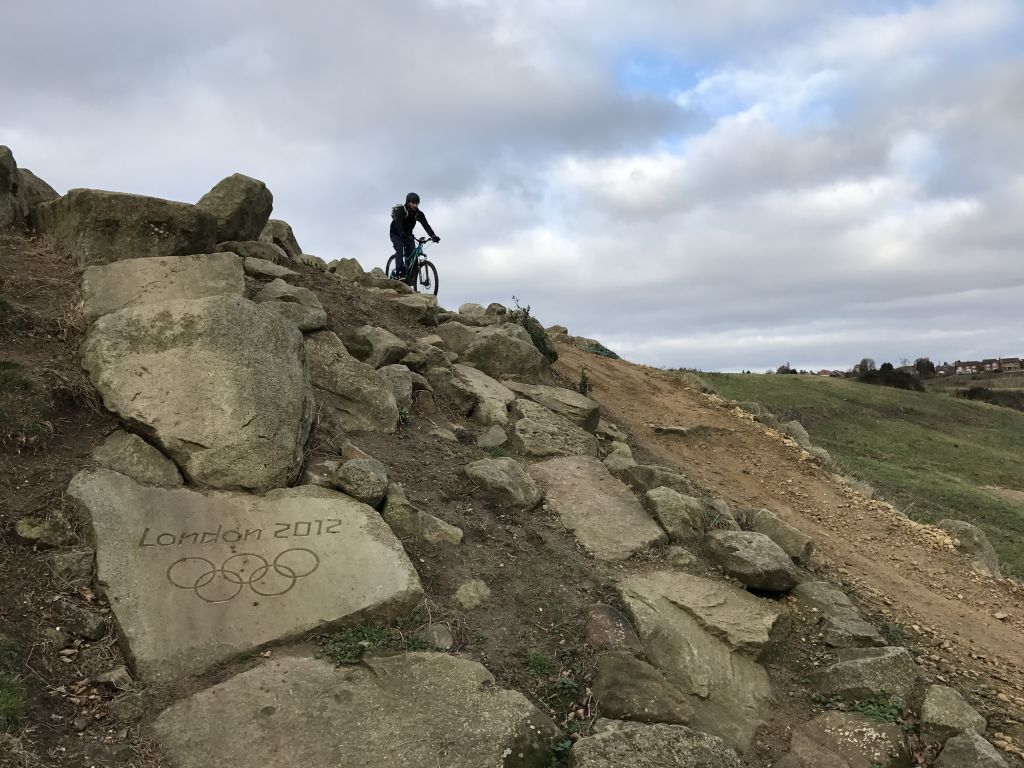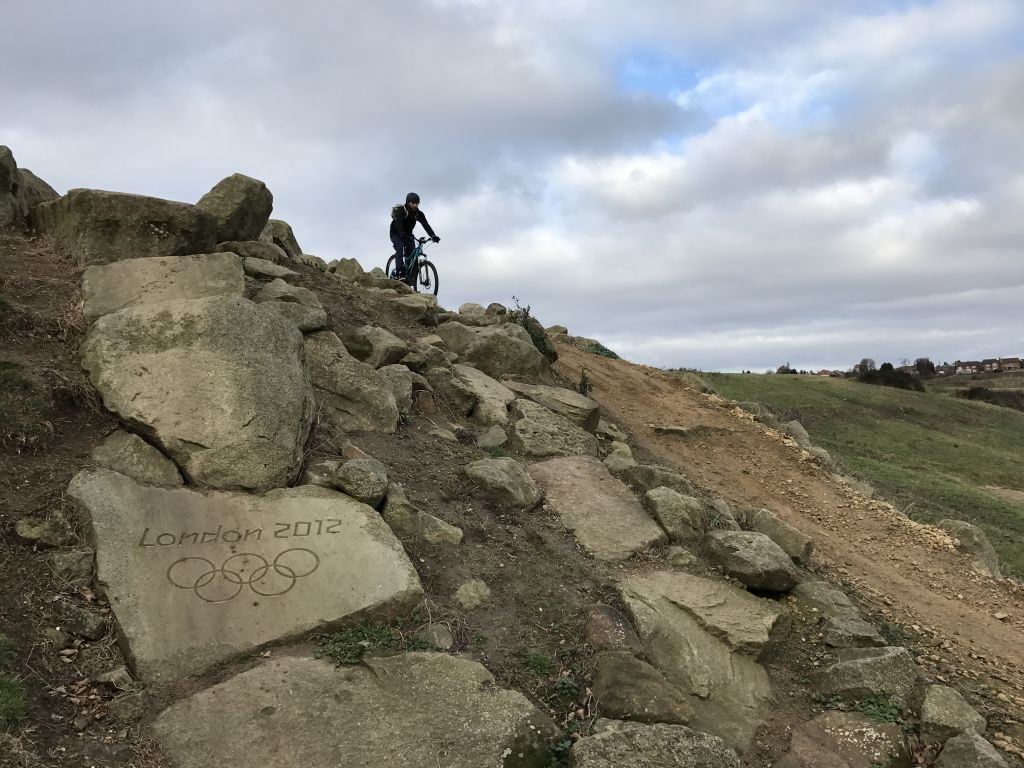 How's this for dedication? The UK's e-bikeshop have detailed their latest Owners Club Ride at the exciting looking Olympic MTB Park, built especially for the London 2012 Olympics.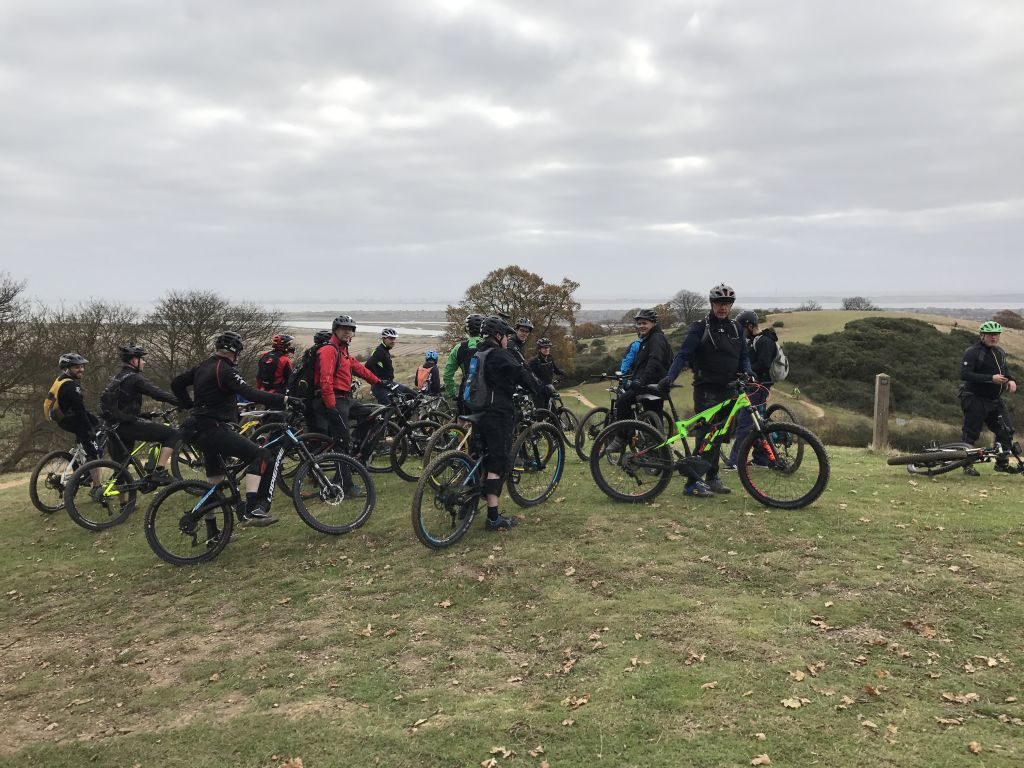 Owners who buy from e-bikeshop have a chance to go on the rides and it sounds like a great opportunity to exchange notes with other riders and check out the latest e-bike tech in the real world.
Stay tuned for more e-bike news and thanks for reading!
-Richard
P.S. Don't forget to join the Electric Bike Report community for updates from the electric bike world, plus ebike riding and maintenance tips!
Reader Interactions