2018 eBike Roundup Part 2: Shared Electric Micromobility [VIDEOS]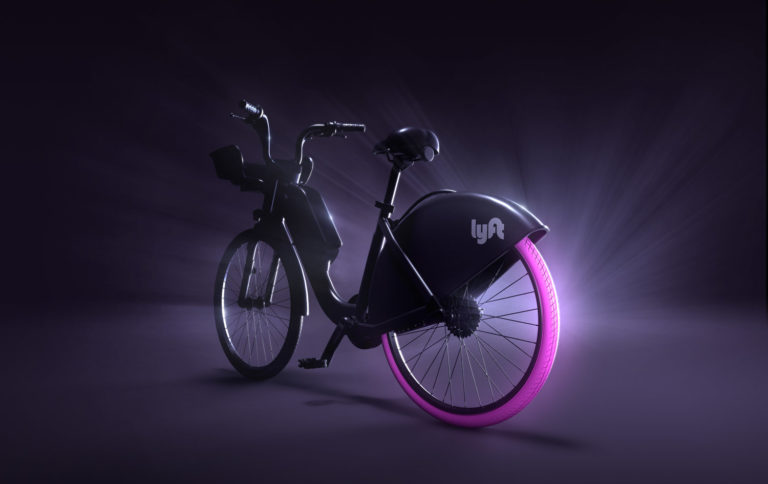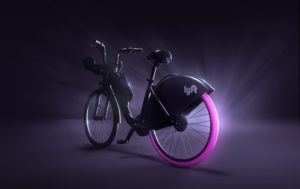 Tech Giants Make Their Move on the E-bike Biz
What's electric powered micromobility?
It's simply a reality in the form of many thousands of public share e-kickscooters and e-bikes – and it could just be the first wave of transport innovations in cities across the world.
And at the forefront of the micromobility transport revolution are large corporations, many from the high-tech business arena.
You might expect auto makers to be at the forefront; for example Ford-sponsored share e-bikes appeared in San Francisco early in the year, demonstrating just how keen auto manufacturers are to move into new areas of electric transport in all its forms.
But the main e-bike and e-kickscooter share launches have come from the likes of a handful of big players, all with tech backgrounds; Bird, Jump, Lime, Lyft and Spin.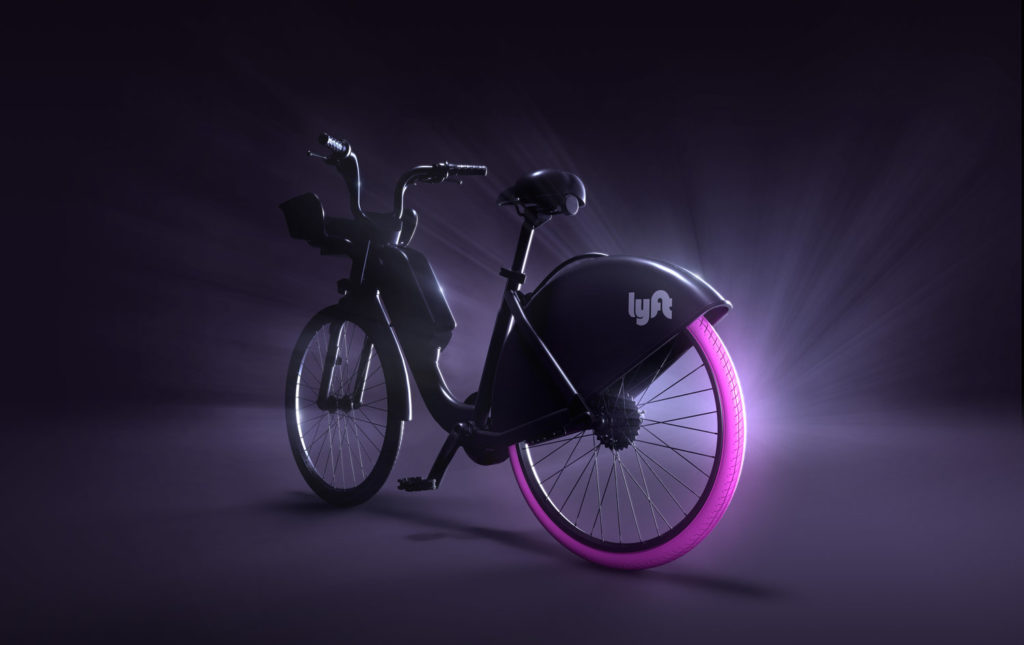 Their tech background allowed them to jump into the world of dockless systems and to attract huge funding – many are so-called Unicorns, privately-held startup companies valued at over US$ 1 billion.
Despite generating bad press when they first appeared for turning up unannounced and cluttering up streets, things seem to be settling down as the dockless tech pioneers have come to realize if they don't cooperate with local authorities a simple banning order for their bikes and scooters could be the end result.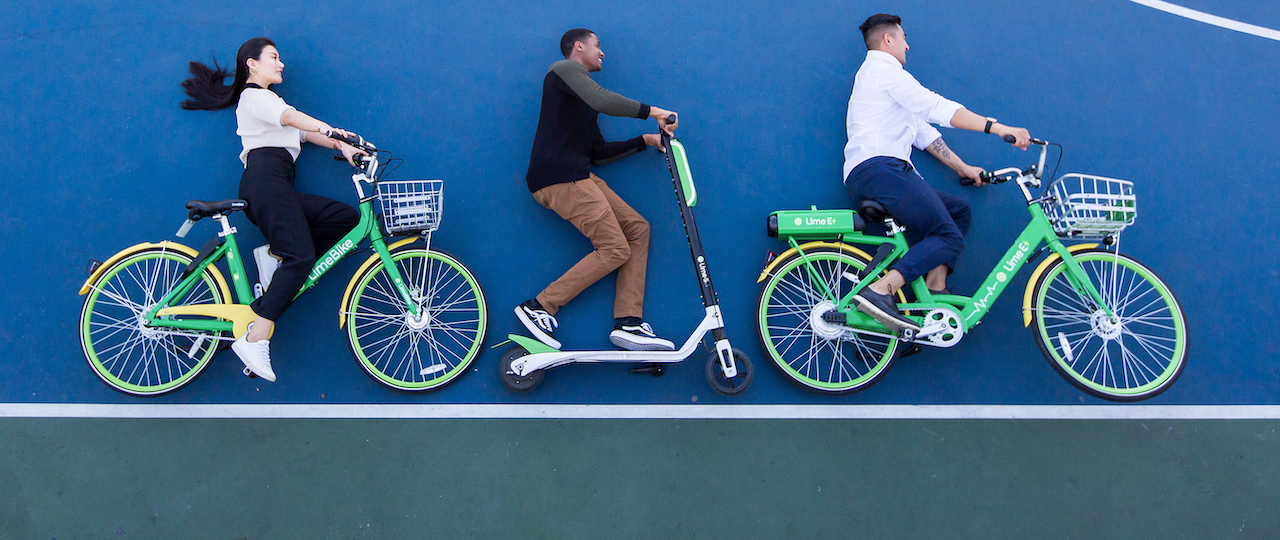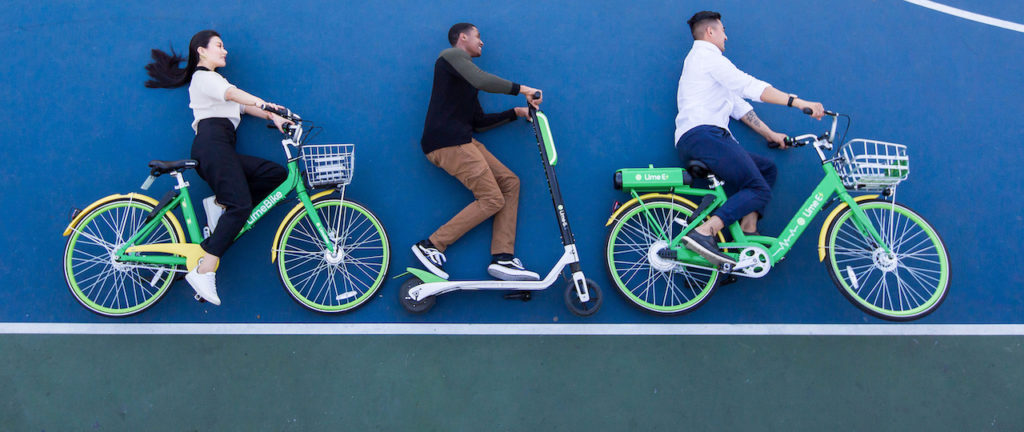 San Francisco based Lime seem to have claimed the single biggest prize in e-bike sharing with an operation in Seattle that boasted an incredible 1,600 share e-bikes around the middle of the year, allegedly the biggest single e-bike share fleet anywhere in the world.
And a Geekwire article revealed the seemingly exponential rate of takeup for their shared services:
'Lime is now active in 100 markets as it recently eclipsed more than 26 million trips across its fleet of pedal bikes, electric-assist bikes, electric scooters, and "transit pods" that are being tested in Seattle. That's up from 1 million trips at this time last year' it tells us.
https://youtu.be/fMmcSF4D-Ms
If Lime claimed first prize in fleet size then Lyft (perhaps better known as the US's second biggest ride hailing company after Uber) proclaimed in 2018 it obtained the biggest market share overall through its purchase of Motivate.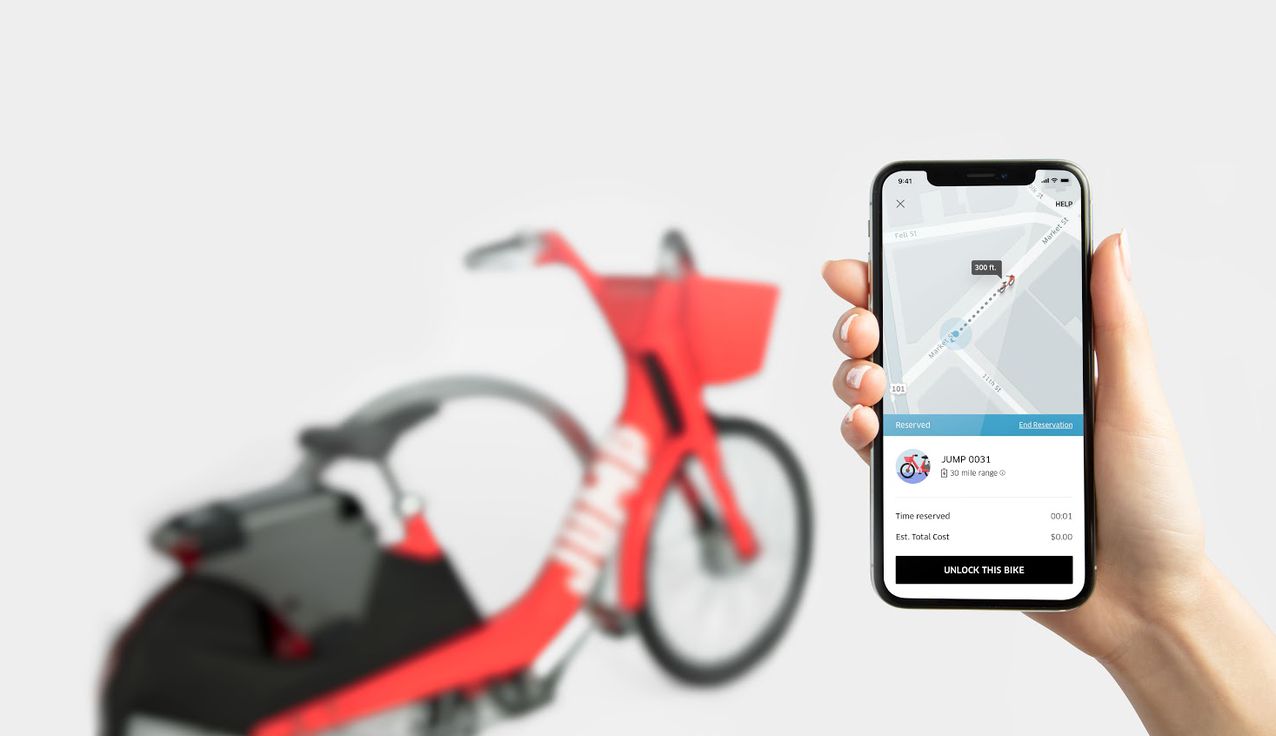 Talking of ride hailing companies, since April 2018 Uber has been the new owner of Jump, which operates e-bike and e-kickscooter share schemes across 13 US cities and it's also present in Berlin, Germany.
This isn't necessarily a new found enthusiasm on behalf of Uber for the merits of e-bikes – rather more a commercial move to gain market share in an area that seems to have impacted directly on Uber's ride-hailing business – some studies have suggested that Uber cab trips have fallen by 10% since February this year in San Francisco, very possibly due to e-bike share eating into its market.
What About the Auto Makers?
Perhaps it's no surprise that with urban transport firmly in the sights of tech companies one of the US's best known auto manufacturers, Ford, felt the need to enter the micromobility scene in 2018.
Ford acquired San Francisco based Spin in November.
https://youtu.be/Z-6waK8724s
The Daily Telegraph gave more perspective on this deal, stating "Ford will become the first major carmaker to launch its own fleet of electric scooters after securing a deal to buy California start-up Spin. The car giant paid a reported $100m for the electric scooter company, according to Axios…. It plans to roll out its scooters in more than 100 cities by 2020."
Of course some competitor e-kickscooter companies also offer e-bike share (such as Lime) so it will be interesting to see how Ford's own e-bike share scheme will compare in future to the rollout of their scooter scheme.
E-kickscooter Craze Spreads to Europe
This isn't just a US phenomenon of course, as Lime rolled out e-bike share in 2018 in the UK in both Milton Keynes and the London Boroughs of Brent and Ealing.
The UK market seems a particularly difficult one for e-kickscooter share schemes though, as there is no nationwide legal framework allowing kickscooters to be ridden on public highways or sidewalks, so schemes are extremely limited.
In fact Bird's trial scheme in the Olympic Park in London is the only UK one we are aware of (legally permissible as it is technically on private land, though it's open to the public).
June 2018 also saw the rather more 'homegrown' but extremely popular e-bike share scheme Ebikes Derby. Despite the fact it's run by UK company Hourbike in collaboration with the city council.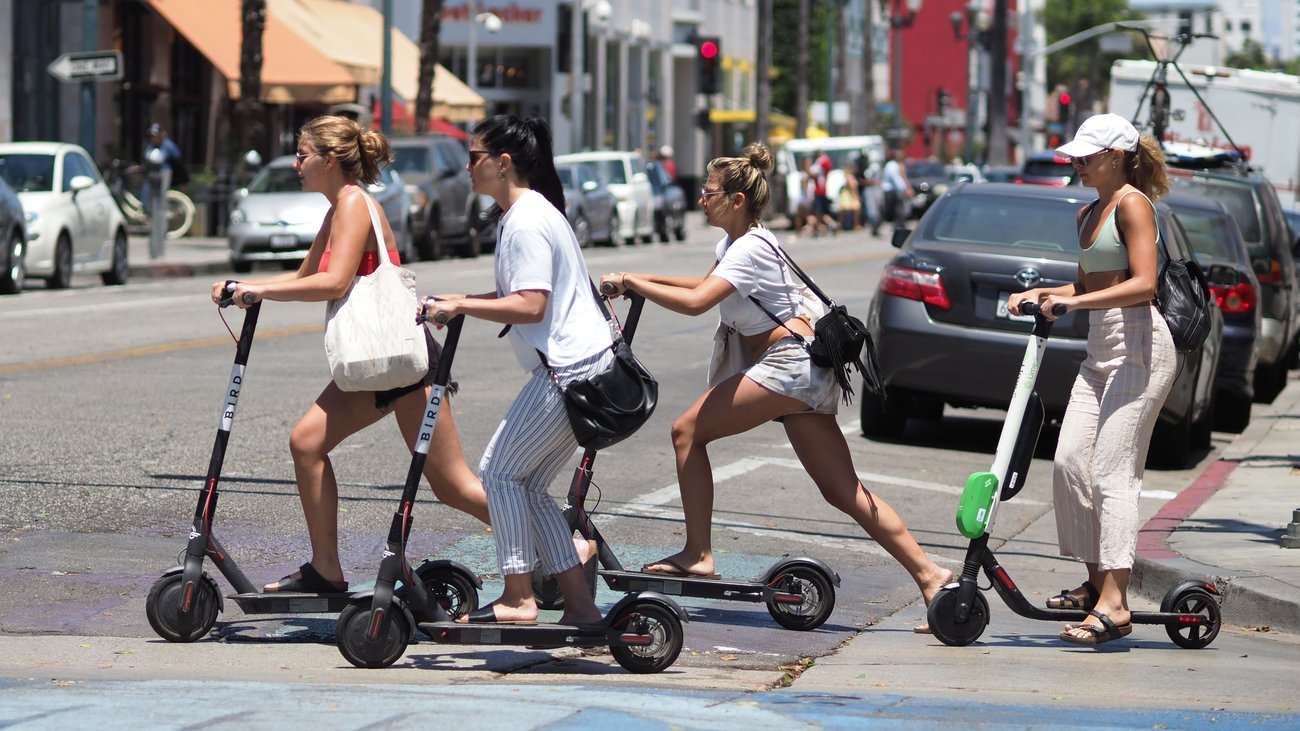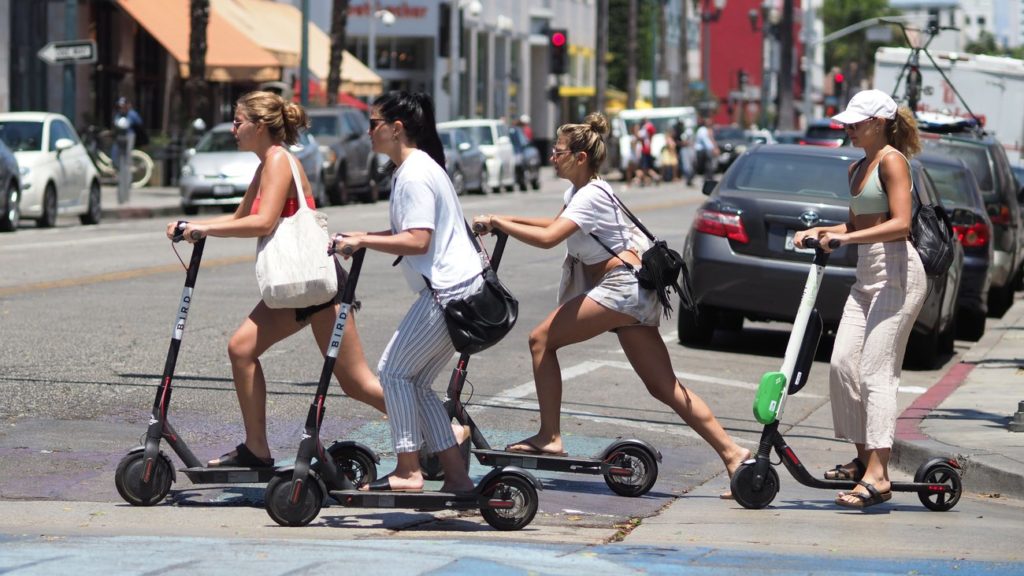 Despite e-kickscooter difficulties in the UK it's clear that Europe as a whole is the next main kickscooter target market for the likes of Lime and Bird et al.
Lime launched in Paris in the summer but there are also signs of the start of a homegrown e-kickscooter industry in Europe.
Spanish startup UFO also launched in Barcelona and another Spanish startup Bbuho runs a scheme in Valencia, according to this Spanish language article.
Is China Now Playing Catchup? Will the US & Europe Follow Chinese Boom & Bust?
Of course trends can be just that, disappearing as quickly as they appear, once reality meets commercial hype.
A quick look at how the Chinese bike sharing market developed in 2018 might be eye-opening and provide a little cautionary food for thought.
One danger is market saturation leading to a 'bust' after the exponential growth of a 'boom', a point China appeared to arrive at in 2018 in the field of non-electric bike share.
This Freightwaves article points to the potential dangers of too many bikes competing for too few customers and to the dangers of ignoring the rigorous maintenance requirements of public use vehicles.
If the dangers aren't forseen the consequences that came about in China – bankruptcies and mountains of redundant bikes – might occur in the US and Europe.
Nikkei Asian Review stresses what happens when a company like Ofo faces a 'crunch' of maintenance expenses and demands for deposit returns.
Even market leader Mobike registered losses over some periods of 2018, though they are clearly hoping that their launch of an e-bike sharing service will help matters.
There are even rumours it will be launching in London.
The signs are so far encouraging for the US where there are simply less competing companies than in China and there are signs that more attention is being paid to maintenance issues.
Also e-bike share schemes appear to feature much more prominently in the US and 2018 has seen a steady stream of launches across the country, including New York, Kansas , Memphis, Austin, Broward County, Cincinnati, Madison, Los Angeles and Philadelphia, the last six courtesy of Trek-owned Bcycle, notably powered by Bosch mid-motors.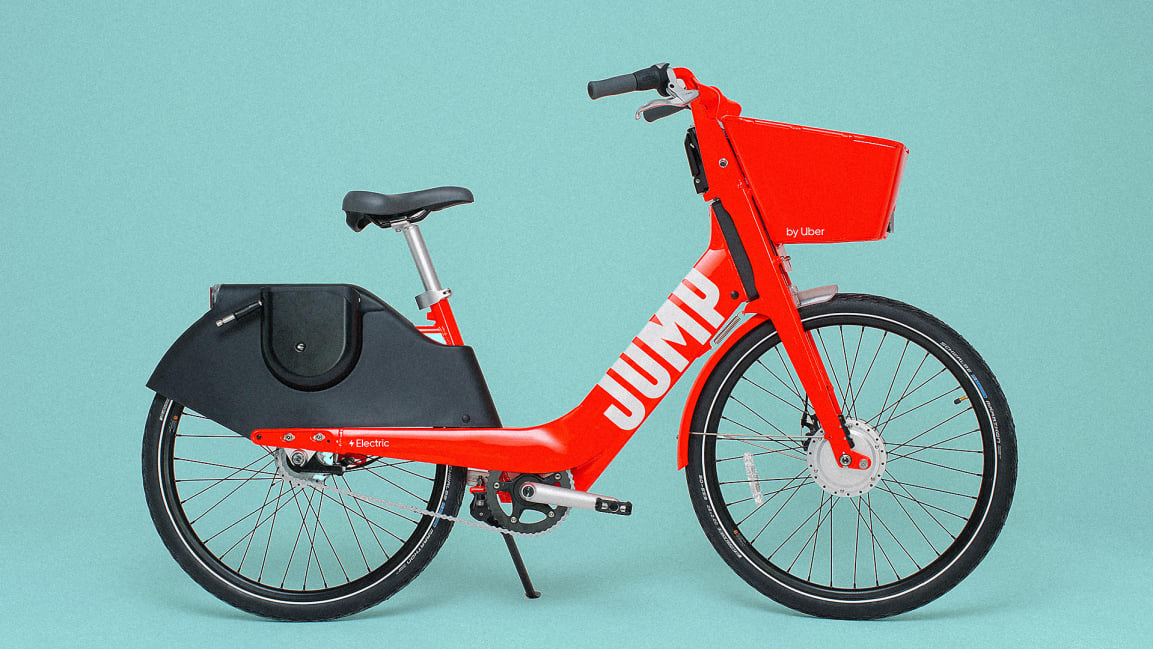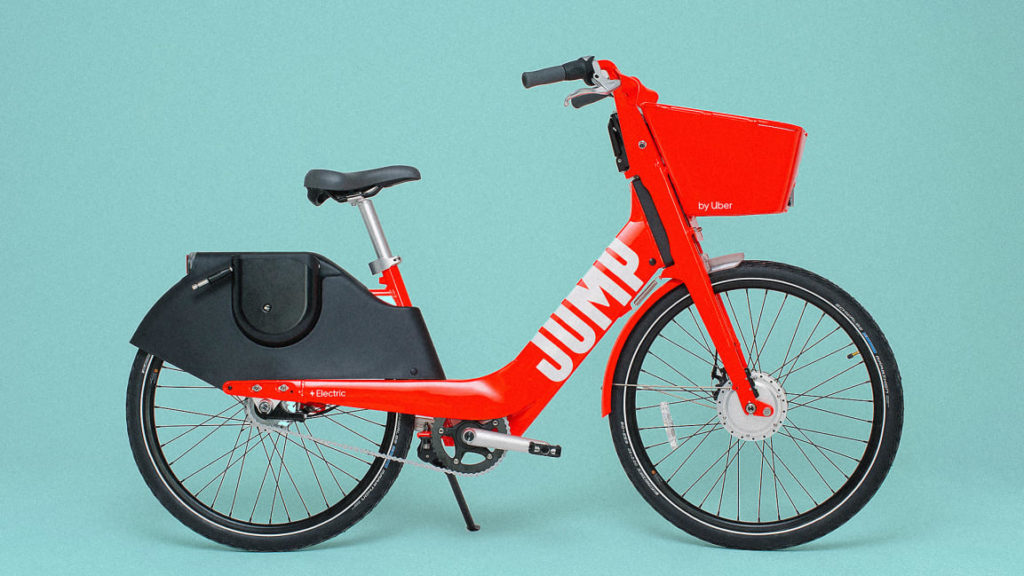 As an example of the greater regard being paid to maintenance, Jump just announced very recently that it has redesigned it's e-bike share bike from the ground up, as detailed in this Fast Company article.
Their e-bikes of the future will be 'more durable, easier to use, and be functionally scalable in terms of necessary maintenance.' Jump's next aim is to engineer a bike that can go a year without maintenance.
There may also be consolidation rather than proliferation in the market just around the corner – Uber has reportedly held acquisition talks with both Bird and Lime, having already been involved in multi-million dollar funding rounds for Lime (along with Google's Alphabet Ventures).
For more detail about the logistical sense and the economics behind the 'scooter wars' check out this excellent video:
Is it the End of Car Dominance?
Of course, the main question is whether Americans' long held attachment to their own private cars can be broken in favour of a shared mentality – the economics appear to be on the side of the share schemes for sure; Lime recently suggested that that someone using its scooters and bikes alongside public transit would pay, on average, 74 percent less per day versus owning a car.
Perhaps the most surprising thing about the way dockless e-bike and e-kickscooter share has had such a meteorically popular 2018 in the US is that the country, unlike some in Northern Europe, doesn't have high levels of personal bike use which you think might predicate high levels of acceptance and demand for such sharing schemes.
Here's the thoughts of Joe Krauss, COO of Lime on whether 'car culture' is on the way out.
What direction will shared micromobility take in 2019?
Will there be more laws allowing Personal Electric Vehicles (PLEVs) in 2019, like those formulated in Germany in 2018?
Will such laws open up new forms of transport, blending electric power and elements of auto design producing vehicles like the Bicar which began trials in Swiss cities in 2018.
And of course there's the biggest question of all, will a one-stop-shop 'Amazon of transport' begin to emerge – the ultimate prize for the competing corporations?
All in all 2019 looks to hold exciting prospects in the world of shared electric micromobility across the globe.
Checkout part 1 of the 2018 eBike roundup that looks at new tech and the trends in eMTBs, eFolders, and eCargo bikes.
Stay tuned for more e-bike news and reviews and thanks for reading!
-Richard
P.S. Don't forget to join the Electric Bike Report community for updates from the electric bike world, plus ebike riding and maintenance tips!
Reader Interactions