2018 eBike Roundup Part 1: New Tech, eMTBs, eFolders, eCargo [VIDEOS]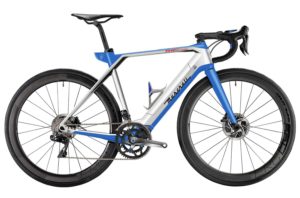 2018 has been an exciting year in the electric bike world!
In this first part of the 2018 eBike roundup we will take a look at improvements in:
eBike Drive Systems
Battery, Electronic Shifting, & ABS Tech Updates
The Latest in eMTB Trends
Lightweight & Compact eFolders
Versatile & Utilitarian eCargo Bikes
And Checkout Part 2!
Motors Get Lighter & Quieter
The big trend in 2018 for mid-motors was to become lighter and quieter.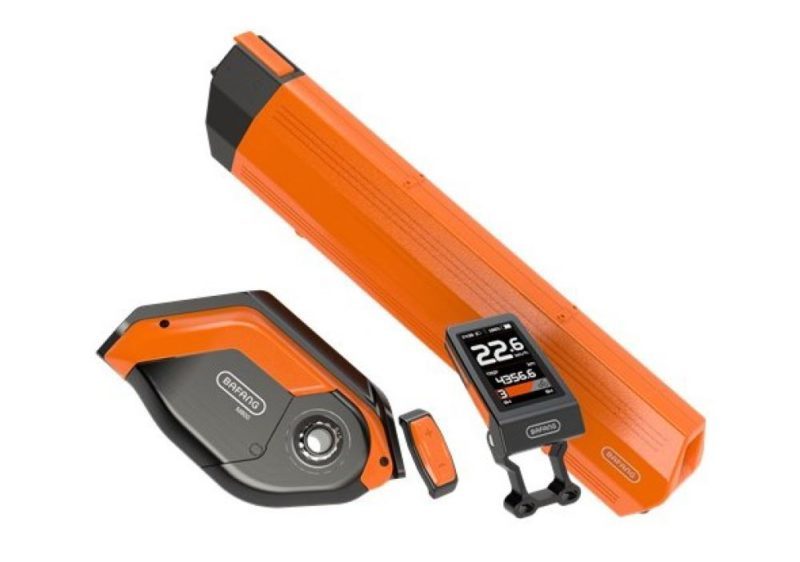 Although it has not appeared on many production e-bikes that we have seen, the remarkable looking M800 from China's Bafang is a mid-drive motor with a claimed 2.2kg weight and the whole system including battery (200Wh) and all other electronics has a total claimed weight of 4.4kg!
This is aimed at e-road bikes but also lightweight hybrid style bikes. The video above demonstrates a prototype only but hopefully we'll be bringing you more news on this in 2019 in addition to the news the M800 should be appearing on an e-road bike from Maserati.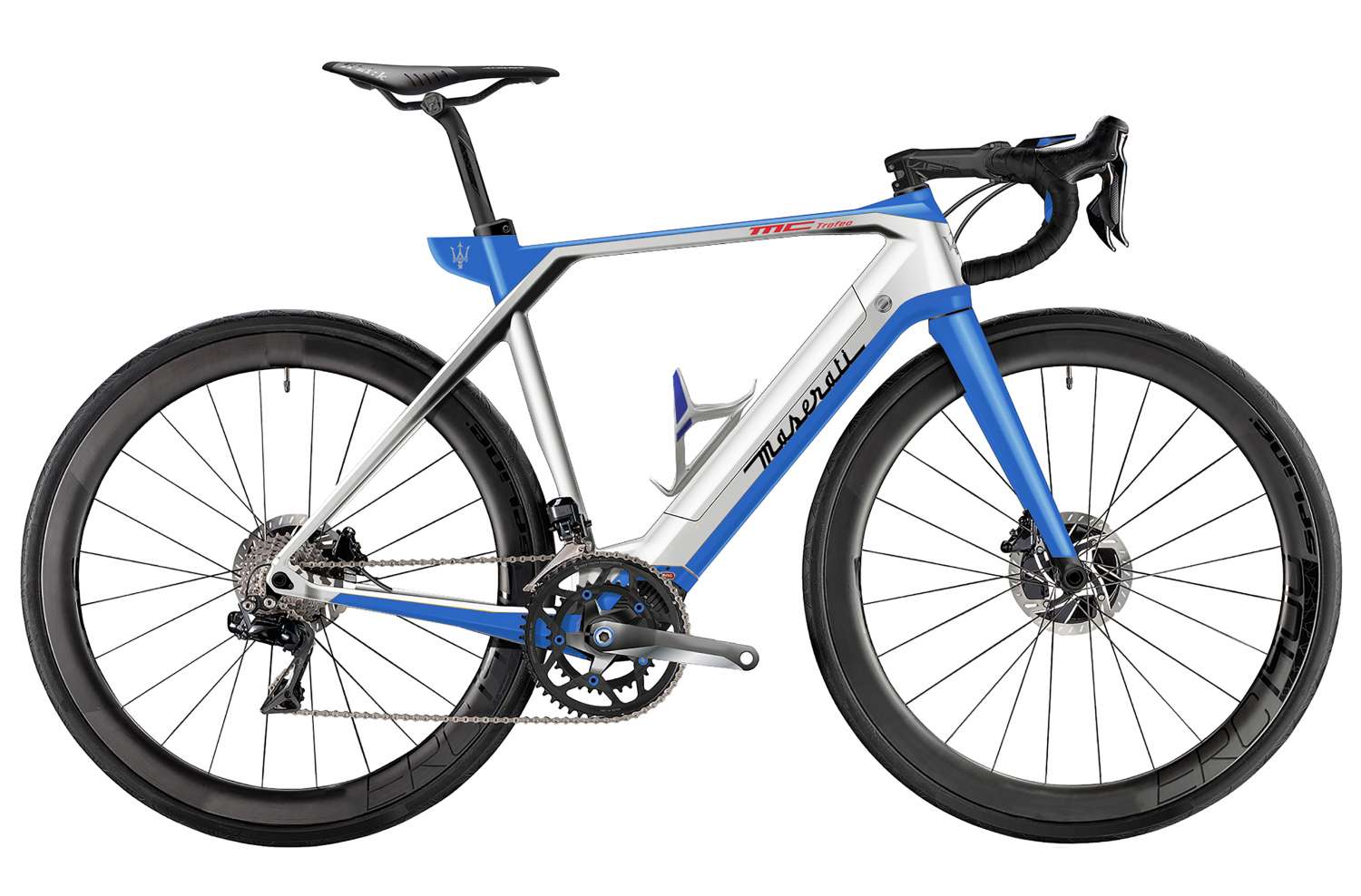 The established and removable Fazua system appeared on a range of Focus Paralane2 e-road bikes, an e-raod bike from Look and Lapierre's e-mtb the Zesty.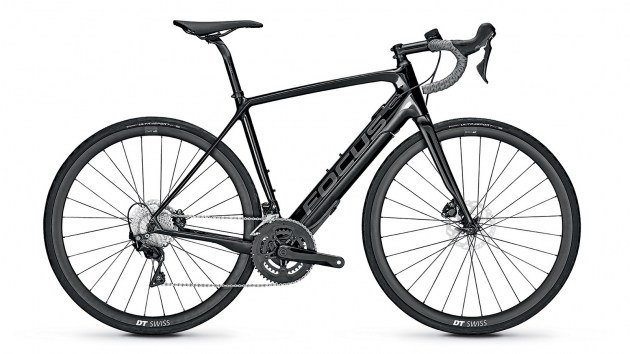 Whilst the lightest hub motors have traditionally been able to be designed lighter than mid-motors the new wave of lighter mid-motors have put the heat back on them.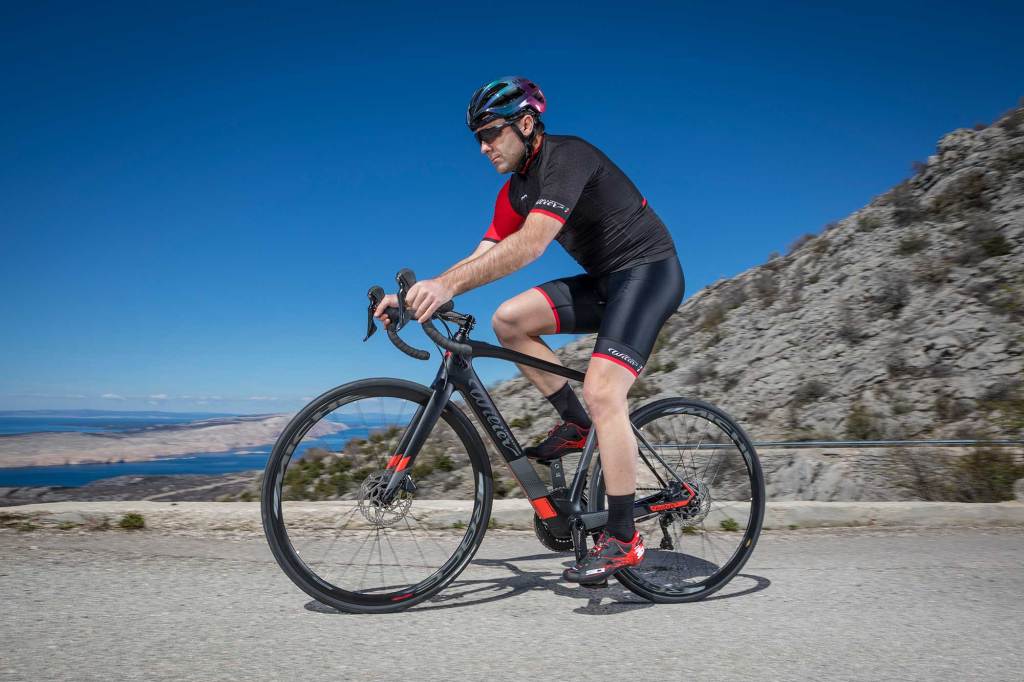 The Ebikemotion system has been one response with a total system weight of 3.7kg and featuring in the new e-road bike from Wilier, the Cento 1 Hybrid.
Meanwhile the established brands were busy shaving off pounds from their market leading mid-drive systems.
Shimano launched the E6100 commuting / city motor as a successor to the E6000 mid-drive, dropping half a pound in the process.
Shimano's real news though was the launch of the E5000 at 2.5kg some 380g less than other Shimano Steps mid-drives and also the most budget orientated.
Bosch's Active Line Plus appeared on more and more e-bikes – the Tern Vektron range and numerous Raleigh models have featured on EBR for example.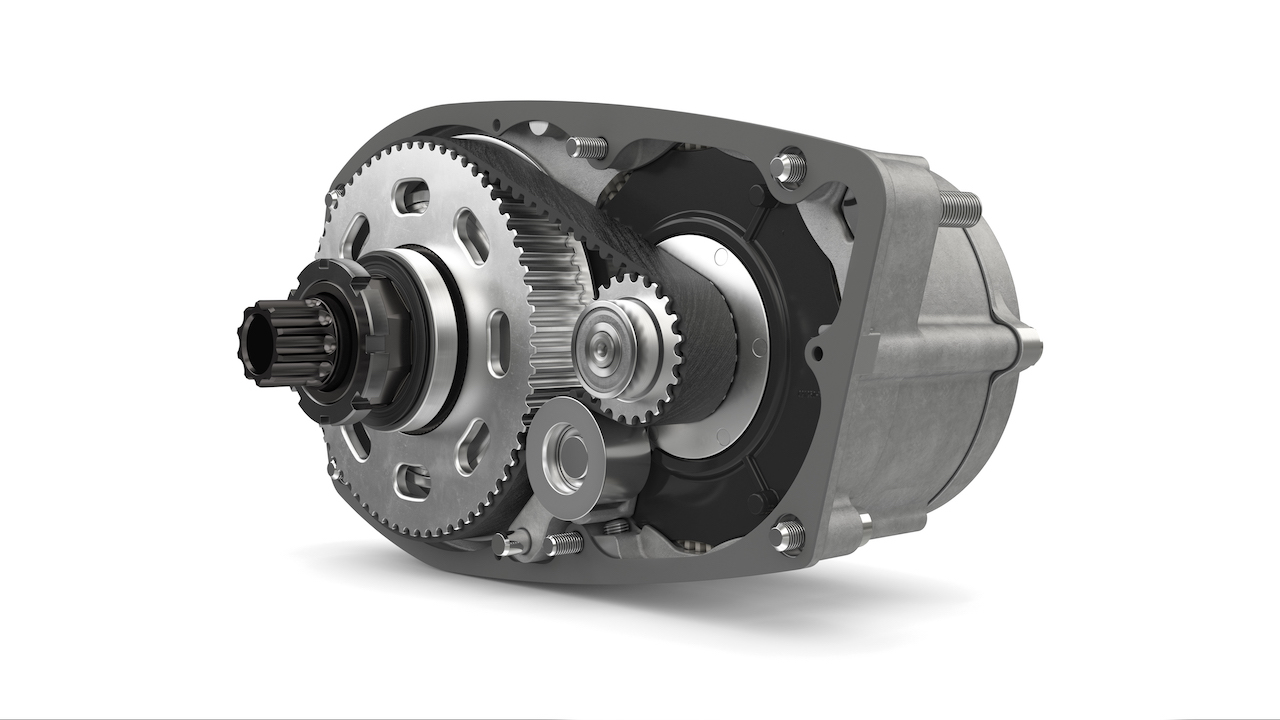 Last but not least in the new small and quiet line of mid-drive launches in 2018 was Brose's Drive C.
There were also new mid-drives launched by Star Union, Mubea, Olieds and the Kerevelo Quartz.
More Battery Capacity & Other New Tech
Whilst the energy density of e-bike batteries didn't increase massively in 2018 designs of bike that simply carried more capacity increased.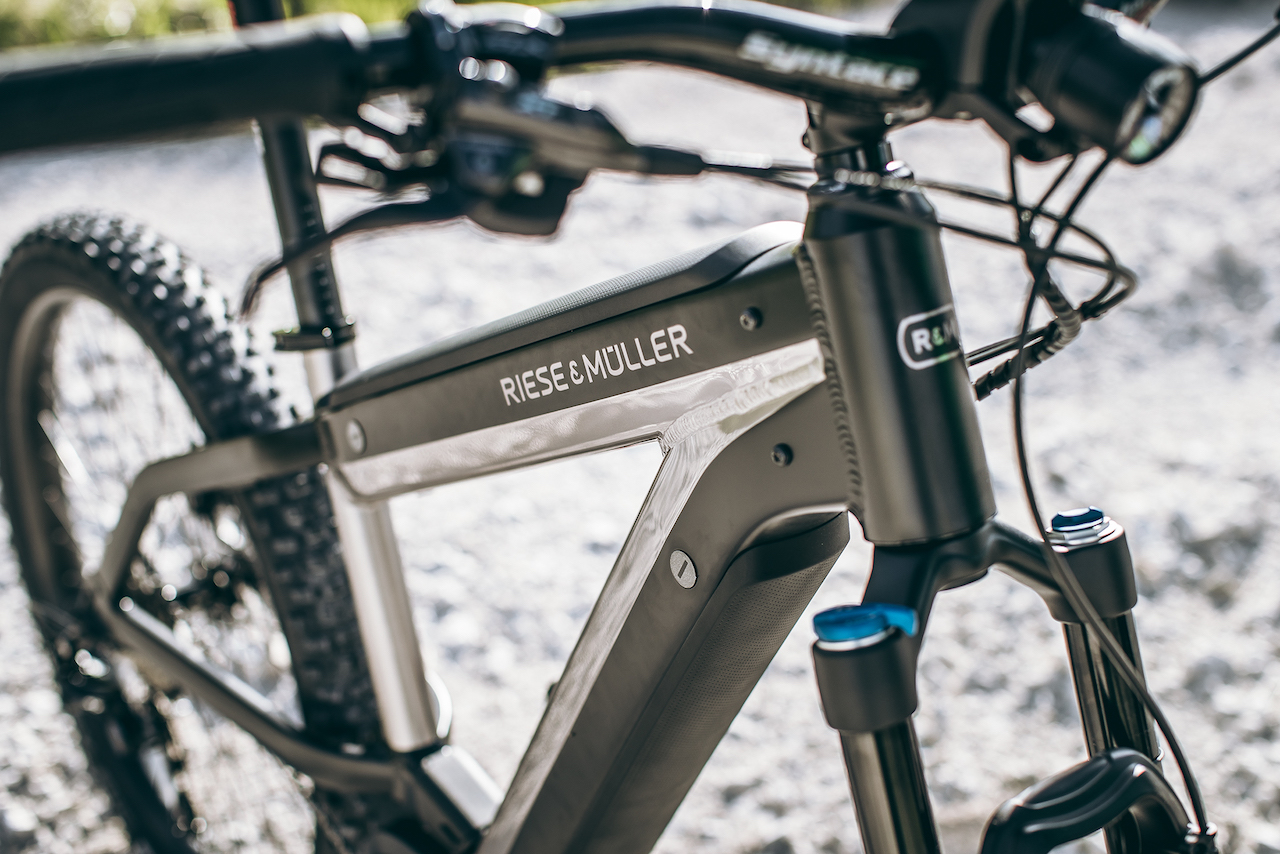 For example Riese and Muller launched dual battery battery capacity e-bikes such as the impressive looking Supercharger.
The wider rollout of Bosch's inframe Powertube battery system also helped in this regard, potentially freeing up space for a second battery on the outside of the frame.
BULLS has a number of eMTBs with well over 500 Wh and that includes their dual Shimano battery on the E-Core EVO EN Di2 eMTB.
BH also caught our eye with the 700Wh in frame battery exhibited at Sea Otter Classic.
Some of the new Specialized Levo eMTBs come equipped with 700 Wh battery packs.
Beating just about all the competition though was the Stromer ST5 speed pedelec (28mph assisted power) with a whopping 983Wh inframe battery.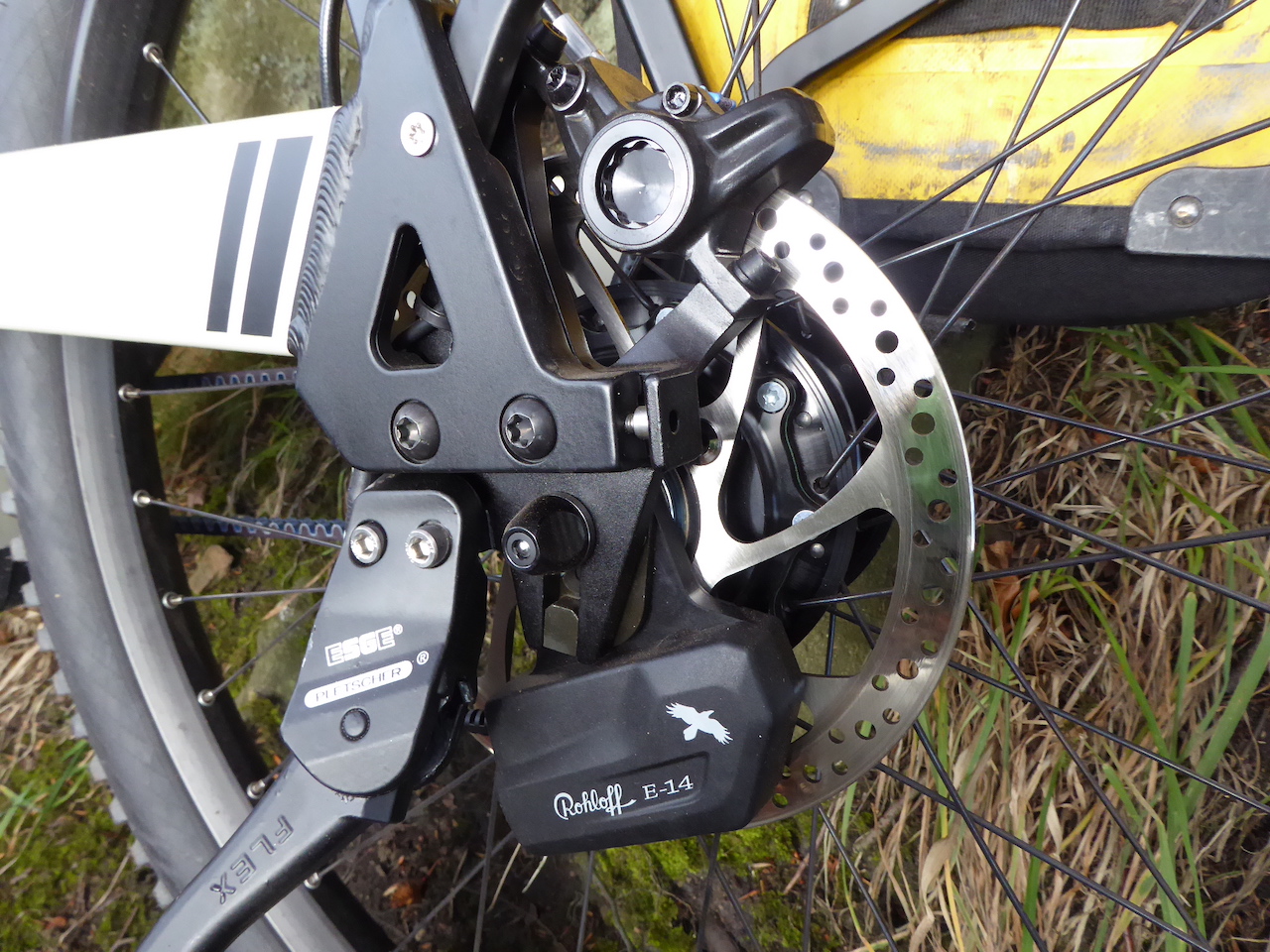 Gear tech saw an exciting new innovation in the form of electronic shifting now being added to its 14 hub geared model and featured on several Riese and Muller models.
Perhaps rather more innovative is the ABS anti-lock braking being rolled out as part of some Bosch powered e-bikes.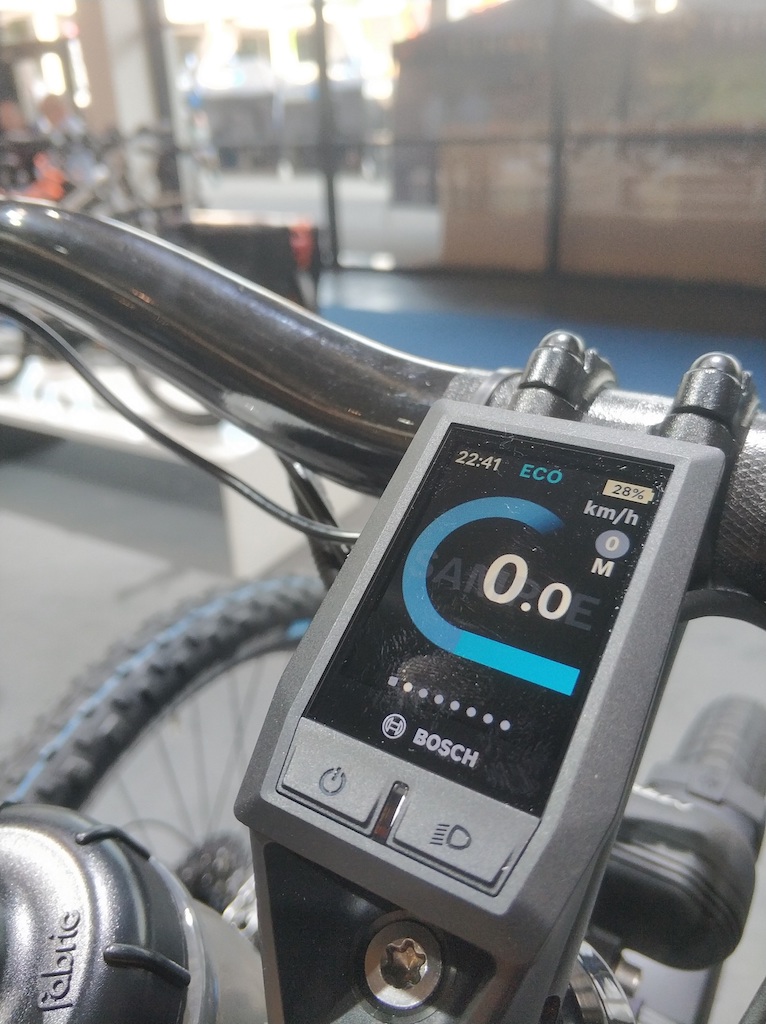 Also from the Bosch stable, the new Kiox display promises to take connectivity of e-bikes to the next level too.
eMTBs Still Going Strong
E-mtbs are as strong as ever in the e-bike world. There were a few notable motor developments here.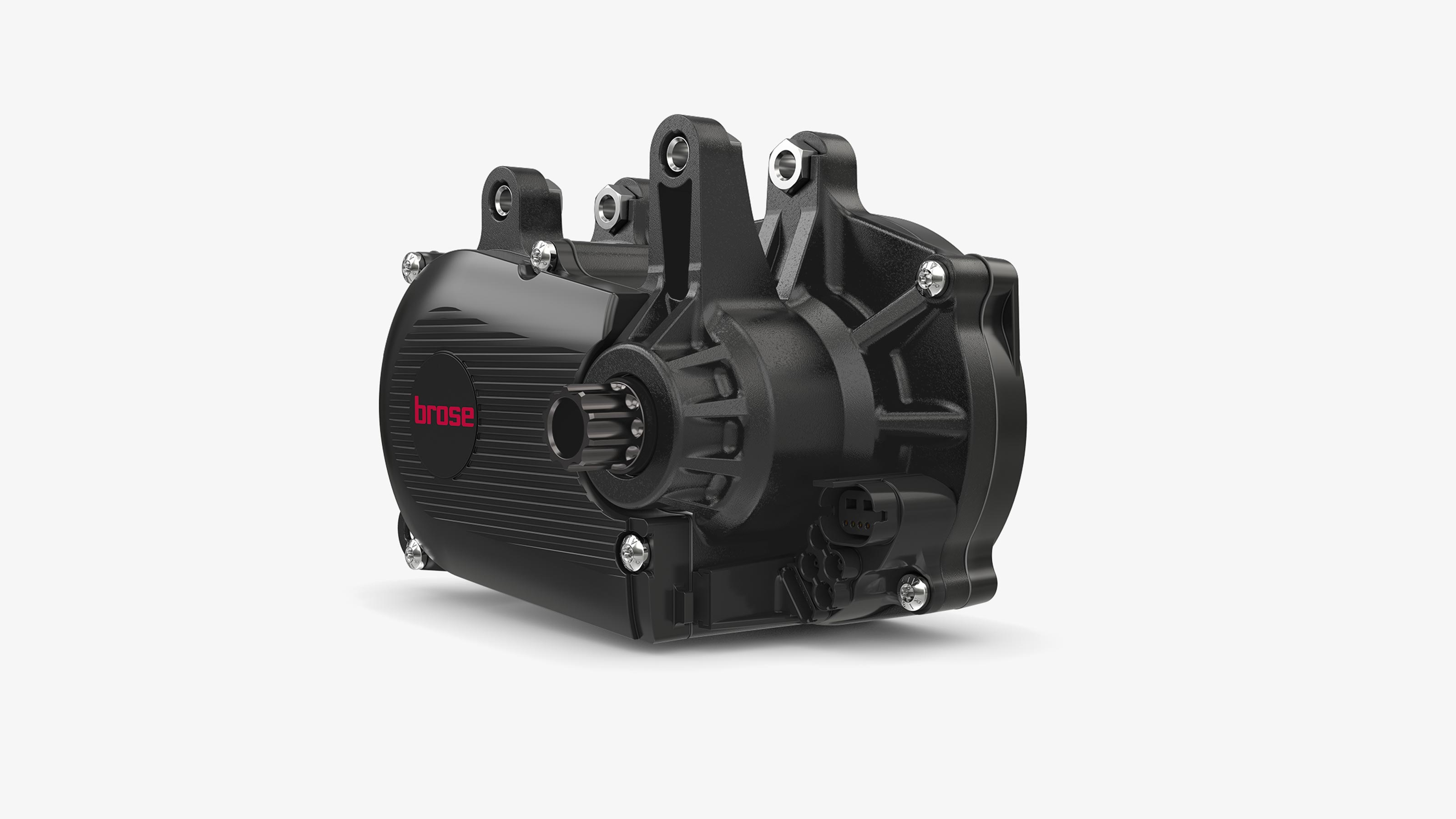 Brose announced a new variation on their most powerful e-mtb, the Drive S called the Drive S Mag, reflecting the fact it has a magnesium casing and is a claimed 500g lighter and 15% smaller than the aluminium cased version, now branded Drive S Alu.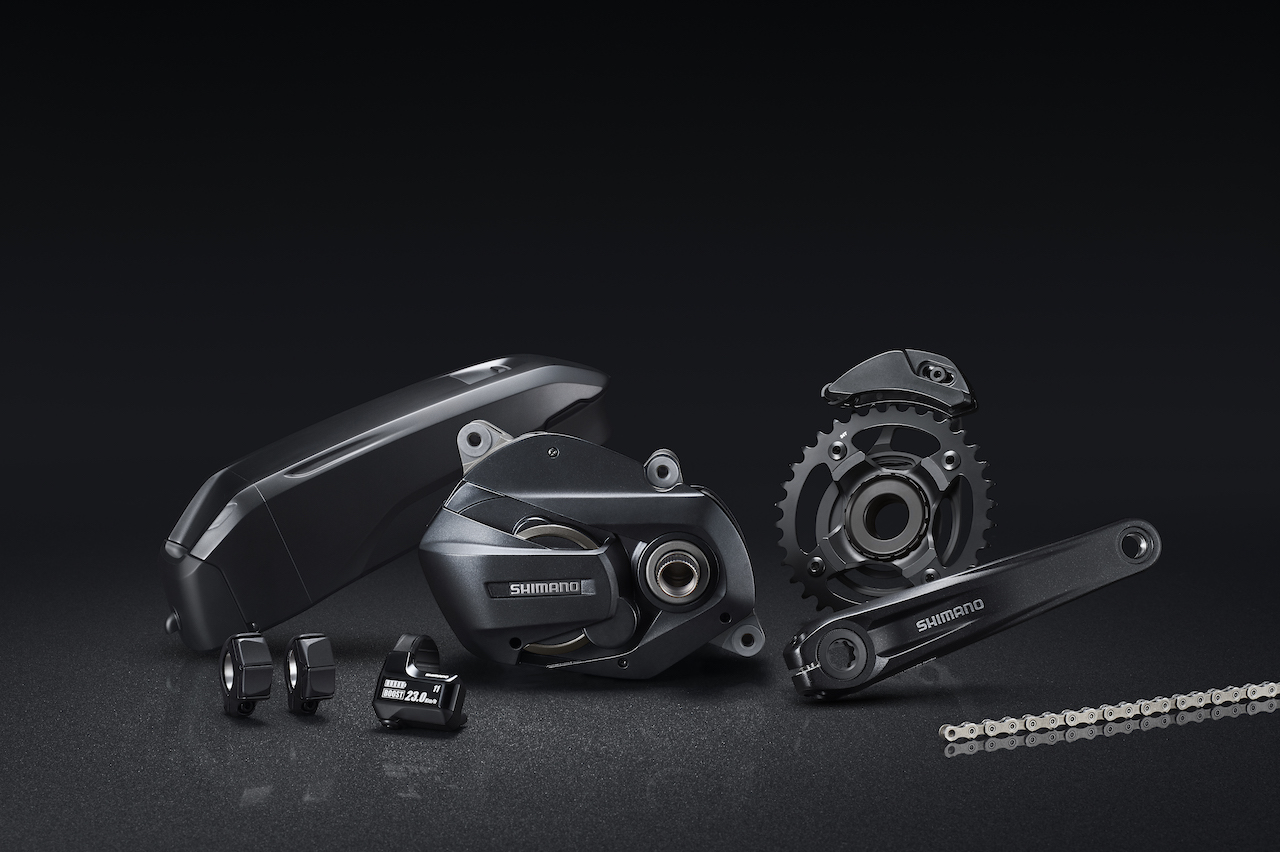 Meanwhile Shimano rolled out the E7000 mid-drive, aimed at 'recreational' mountain bikers as opposed to the hardcore credentials of the already established E8000.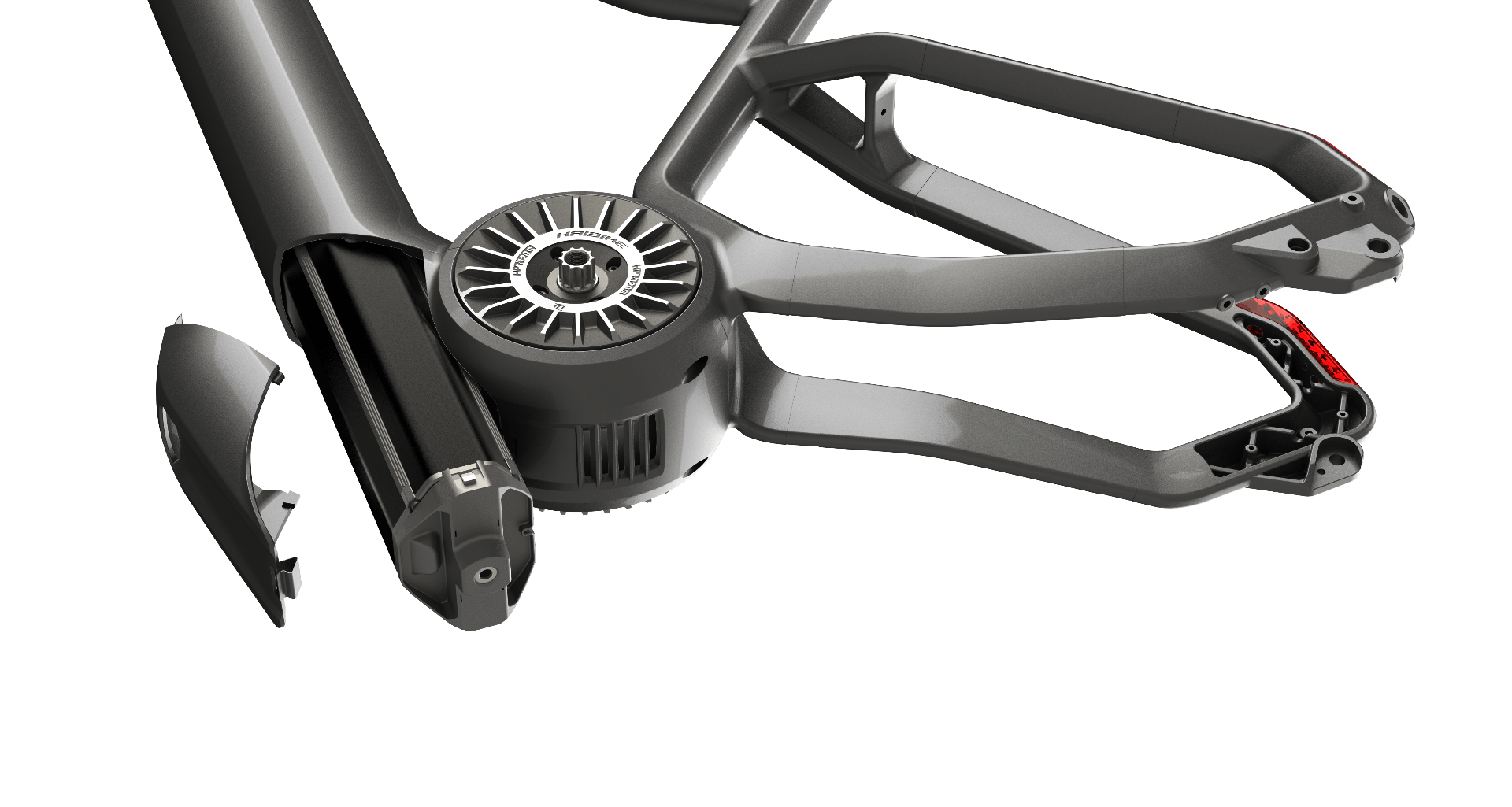 An extra powerful motor from German company TQ that has been around for a few years was taken up by Haibike and integrated into a whole new range of 2019 bikes, the Flyon range.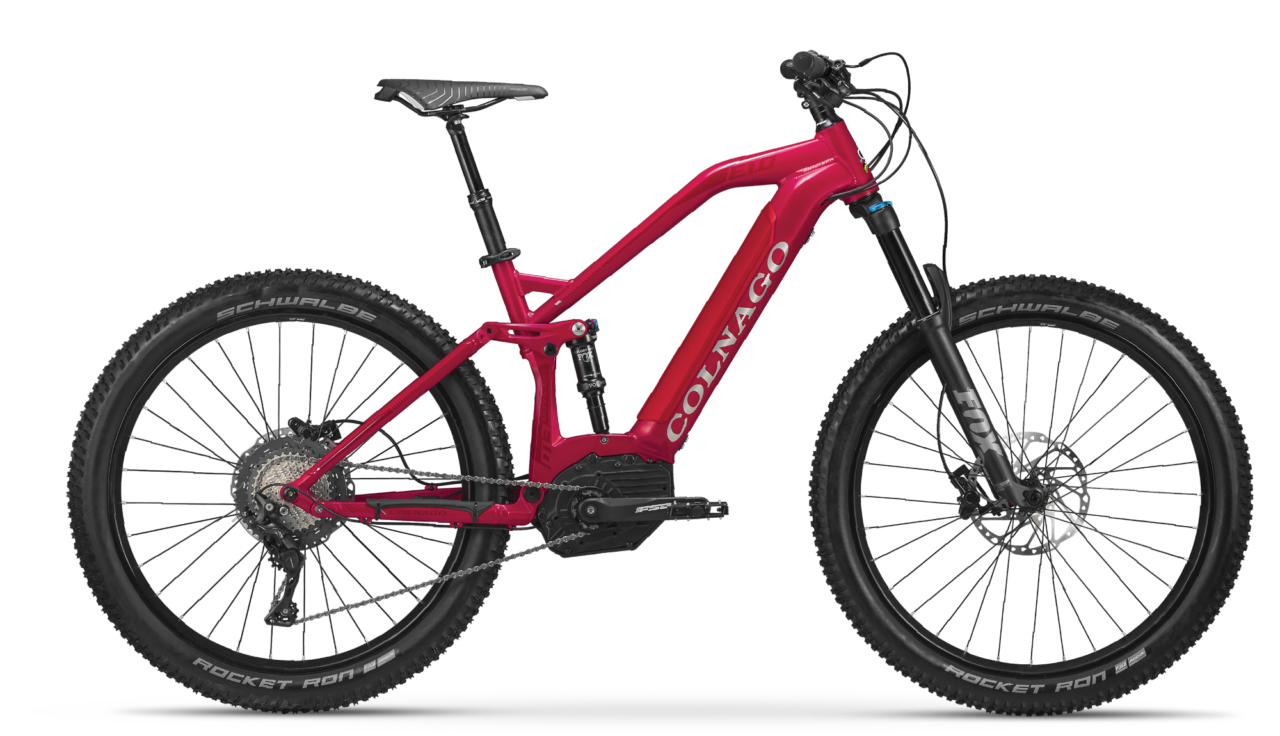 The march of e-mtbs beyond the boundaries of traditional mtb manufacturers is demonstrated by Colnago – a road bike manufacturer par excellence who chose early 2018 to launch a range of seven e-bikes, divided between five e-mtbs (including a full-suspension model and four hardtails, all Bosch powered) and two city bikes.
Trials motorbike manufacturers were also keen to exploit their off-road cred by launching e-mtbs.
2018 saw launches from the likes of Fantic and Gas Gas. The video above shows the Fantic eMTB and eRoad bikes.
It was good to see Liv (Giant's female cycle products brand) launching a couple of women specific dual-suspension e-mtbs – the Liv Intrigue E+ and Embolden E+.
Very lightweight e-mtbs continued to be in very short supply in 2018 so it was nice to see LaMere expanding its very lightweight range in 2018.
eFolders Set to be a New Growth Area?
The world of e-folders hasn't really caught fire in 2018 as it seems to be waiting for an ultralight (and not exorbitantly expensive) model.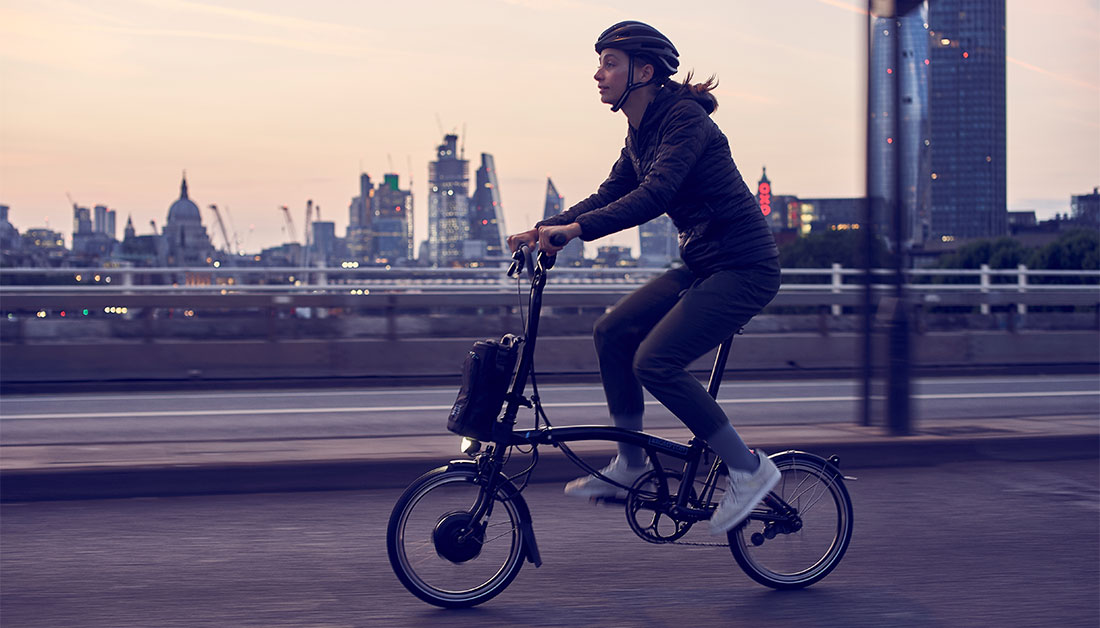 In terms of compactness and weight Brompton seems to be leading the way, as it's electric folder finally seems to have started rolling off the production line.
At just shy of 17kg and £2600 its about the best £ per kg ratio there is for an e-folder out there and you get the benefit of the legendary compact Brompton fold.
In the search for a truly lightweight you have to look to the likes of Hummingbird (or maybe Seattle Cycles in the future).
The latter debuted at CES in Las Vegas in 2018 and has a claimed weight of 13.5kg, though it has yet to make the leap from prototype form to production model.
The Hummingbird on the other hand launched as a production model in August and has an RRP of £37745 and a claimed weight of 10.3kg.
Note, though, this Wired article doesn't really rate the Hummingbird as a climber compared to the Brompton.
However it seems a truly lightweight e-folder may be still on the drawing board or in the hands of expert hobbyists.
Meanwhile the excellent A to B magazine from the UK recently featured a DIY Brompton conversion that weighed only 9.7kg!
But if you are looking for a practical step-thru folder with real off-road cred without weight being too much of a concern you should look into the Fat Folding model from Canadian firm i-Go.
Other capable but certainly not light e-folders (i.e. more than 20kg) with mid-drive power launched in 2018 include the D8 and D9 Tern models from their Vektron range, with Bafang motors and lower price tags than the Bosch powered Vektorn models.
New eCargo Bikes
Here we'll concentrate on e-cargo bikes aimed at individuals rather than commerce (the latter are covered in our retrospective on micro-mobility, looking at trends in electric urban transport in 2018).
Mini e-cargo bikes featured prominently in our 2018 news columns and the Cero's successful crowdfunding campaign demonstrated a real public acceptance of the idea.
After all, full size e-cargo bikes do need a lot of storage space, so the success of the mini-version shouldn't come as any surprise.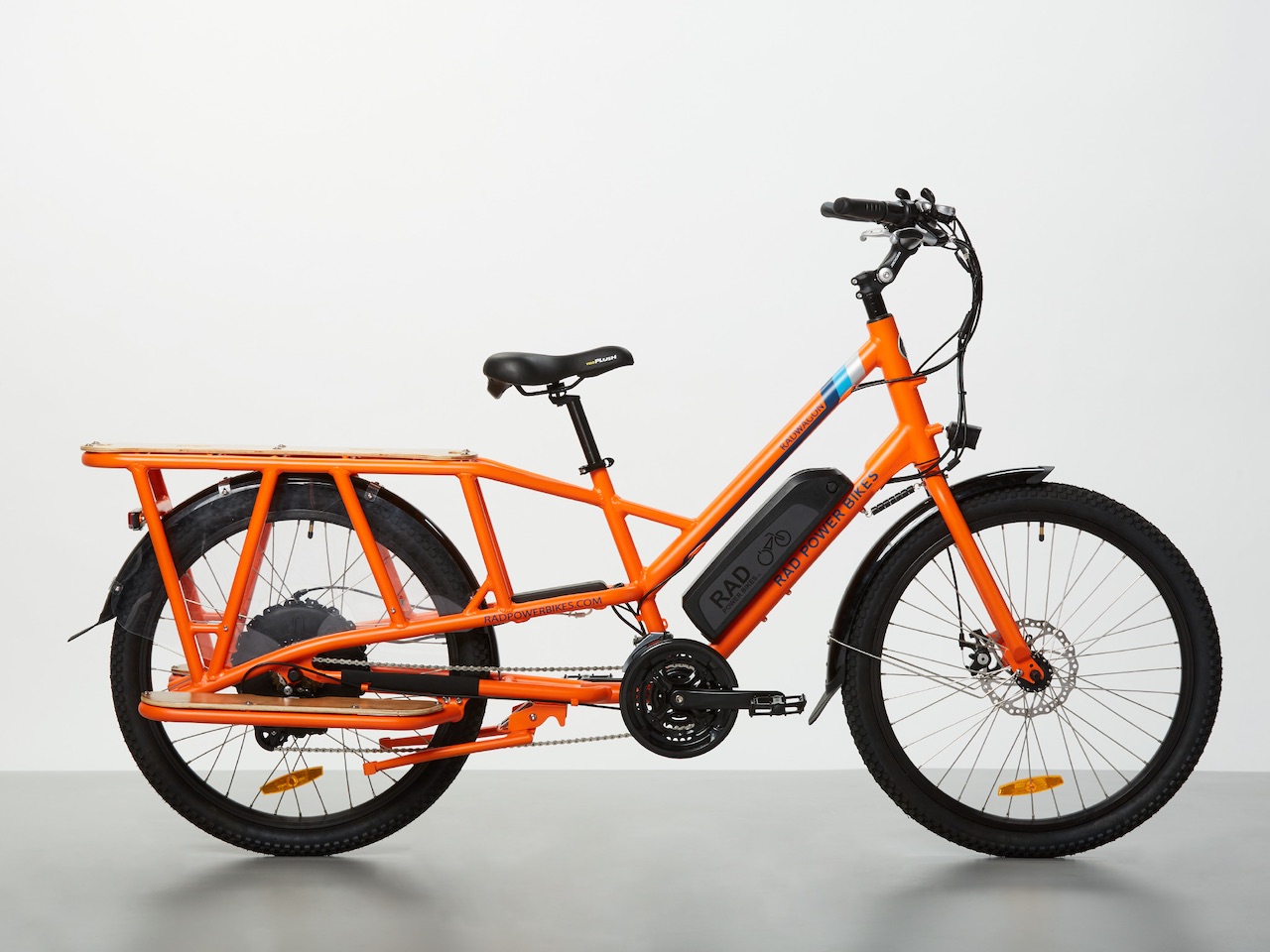 Longtails like the 2018 Yuba Boda Boda the RadPower Radwagon and the Riese and Muller Multicharger (with a nice off-road twist) clearly also remain a strong niche in the e-cargo bike world.
Tern expanded its remarkable GSD range of compact longtails!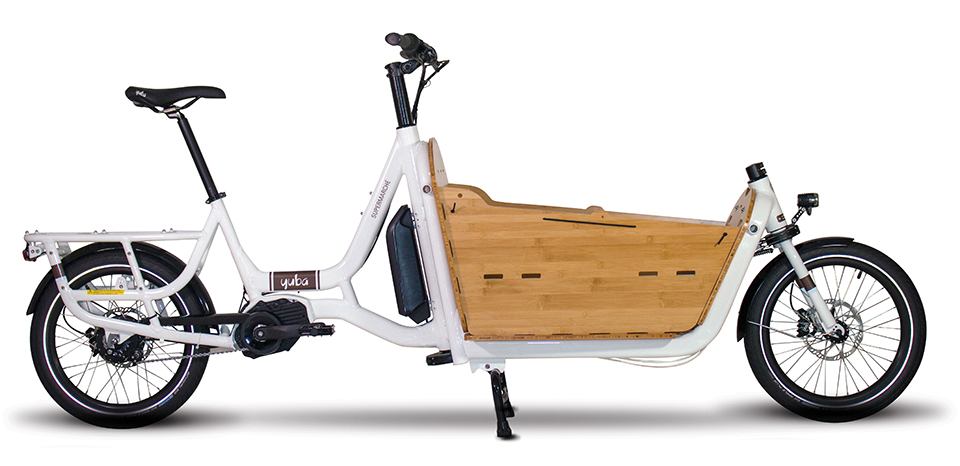 Traditional style front loading e-bikes were also appearing in 2018, for example in the form of the Yuba Supermarche and the Riese and Muller Load 75.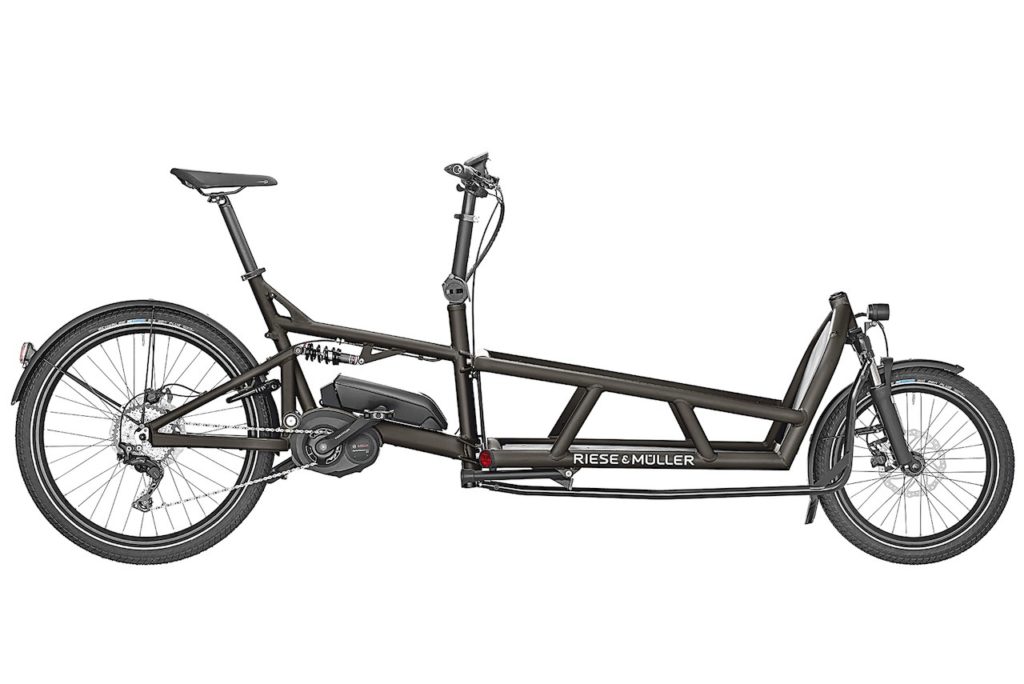 Now checkout Part 2 with a look at the explosion of shared electric micromobility.
-Richard
P.S. Don't forget to join the Electric Bike Report communityfor updates from the electric bike world, plus ebike riding and maintenance tips!
Reader Interactions