eBike News: eCargo Instead of Trucks, eBikepacking Scotland, Charging Stations, Retro eCruiser, & More! [VIDEOS]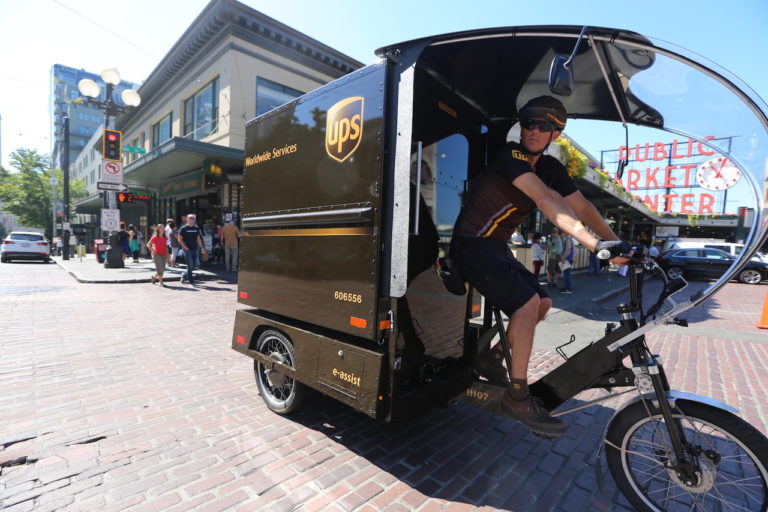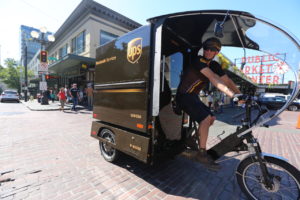 In this week's eBike news roundup:
eCargo Bikes Instead of Trucks for NYC
Lyft's Citi eBikes Back in NYC?
Auto Inspired Vintage Electric Shelby
eCargo from Repower & Schaeffler
eBikepacking Scotland Video
Possible eCargo Revolution for Europe
eBike Charging Stations in Swiss Alps
And Much More!
Headline News
eCargo Bikes Instead of Trucks for NYC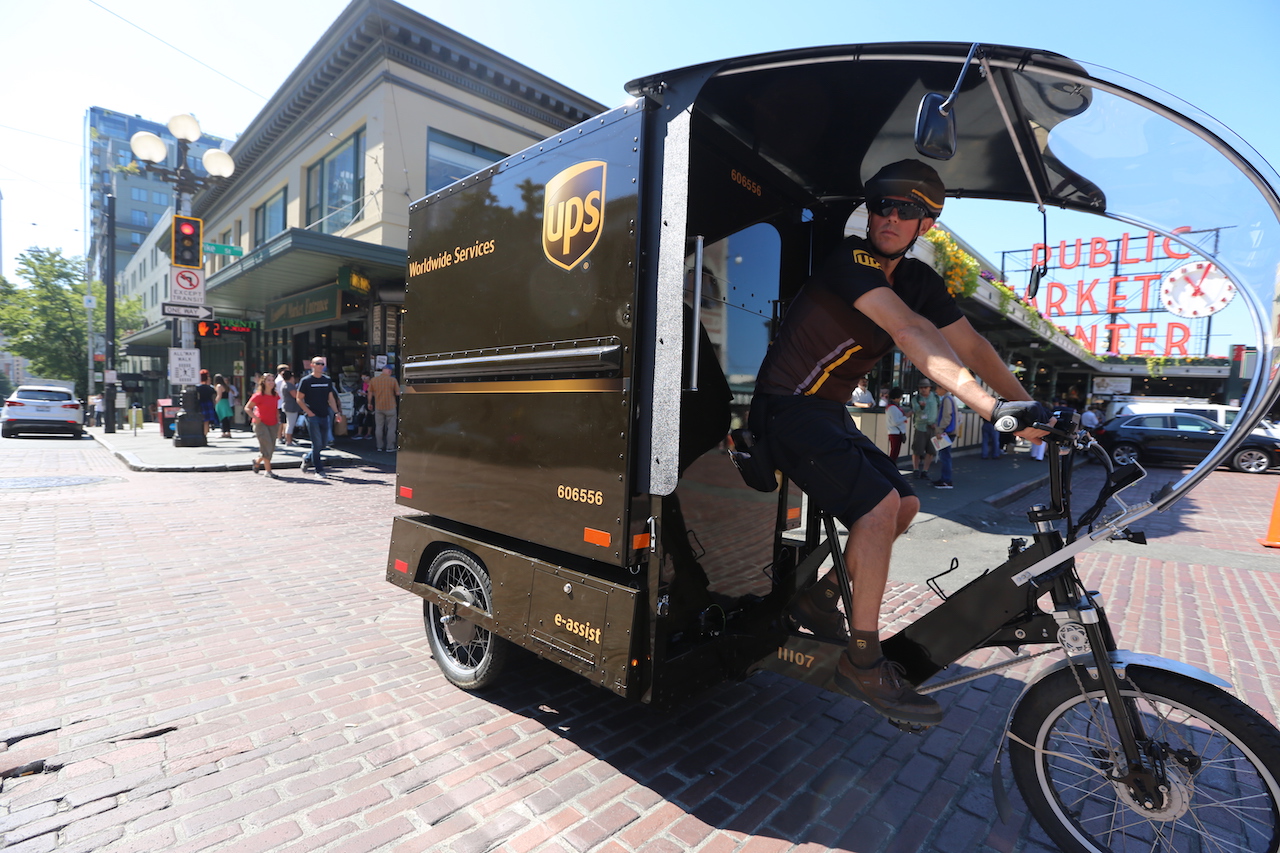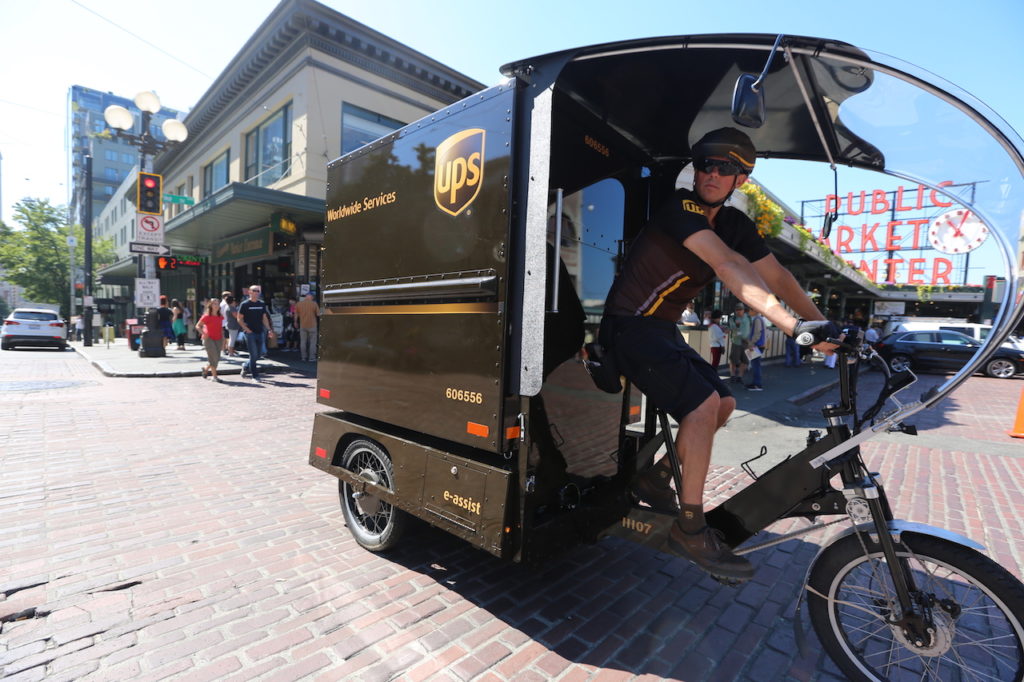 Good news for the e-bike scene in New York City comes in this New York Times article. It details how 'a new city program aims to replace some of these (traditional gas powered) delivery vehicles with a transportation mode that is more environmentally friendly and does not commandeer street space: electric cargo bikes.
It will be the first time the city….has specifically promoted cargo bikes as an alternative to delivery trucks. As many as 100 pedal-assisted cargo bikes operated by Amazon, UPS and DHL will be allowed to park in hundreds of existing commercial loading areas that are typically reserved for trucks and vans. Unlike those vehicles, the bikes will not have to pay meters.'
The article adds 'Smaller cargo bikes will also be allowed to park on wider sidewalks, and all the bikes can travel along the city's growing network of more than 1,400 miles of bike lanes. The bikes will be concentrated in the most congested parts of Manhattan, from 60th Street south to the Battery.'
In New York, Amazon has deployed bikes with attached trailers for Whole Foods deliveries in Manhattan and parts of Williamsburg in Brooklyn.
UPS and DHL will operate cargo bikes in the city for the first time.
Are Lyft's Citi Bikes Close to Returning to New York?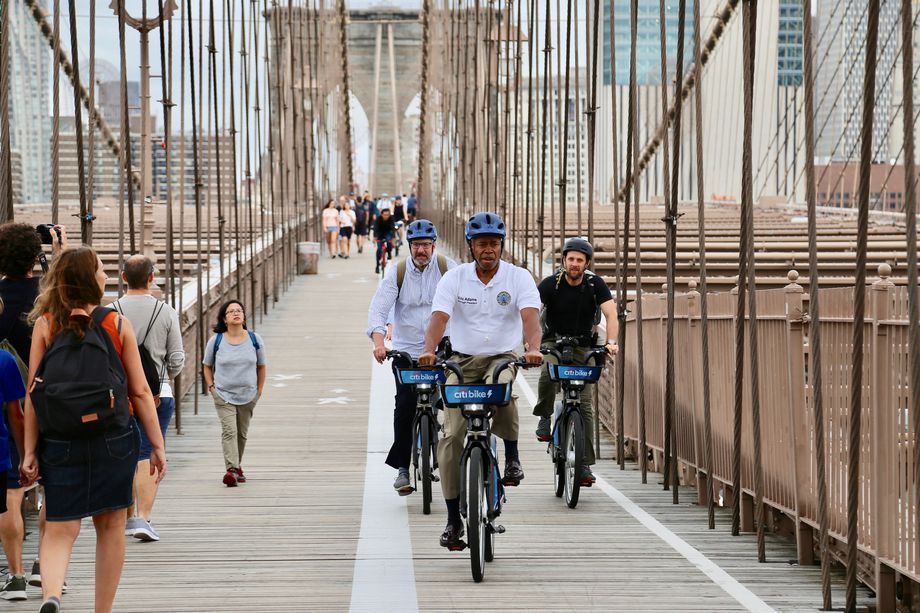 Bicycle Industry and Retailer News has reported that 'Lyft is close to reintroducing e-bikes back into its New York bike-share system with improved batteries and brakes', referring to this Citi Bike blog post.
Citi Bike withdrawls took place back in April after some riders reported incidents of excessive front braking.
This was followed in July by withdrawls of Lyft share e-bikes in San Francisco after reports of battery fires.
Lyft consequently said it was working with a new battery provider.
It's hoped that the heralded reintroduction in New York will pave the way for further success as, up until the technical problems, electric Citi Bikes had proved much in demand.
There is further good news for e-bike share fans – earlier this month, Lyft and the San Francisco Municipal Transportation Agency agreed to a new four year contract.
If you want to know all the background about the rise of e-bike share then check out our article on shared electric micromobility here.
eBikes & eBike Systems News
Retro Auto Inspired Vintage Electric Shelby
The Vintage Electric Shelby Bicycle from the Santa Clara-based company offers vintage automobile styling and is the latest in their line of retro-styled e-bikes.
The company says 'this new 48-volt Shelby throttle bike pays homage to Carroll Shelby's personal metallic blue 289 Slabside' – Shelby being known for their fast road car manufacturing credentials since the 1960s.
The bike has the exact same matching blue metallic N6 paint scheme as Carroll's Cobra, with matte black racing stripes and the iconic Shelby logo alongside Cobra badging.
Check out the video which gives some more detail about the company background.
Swiss Power Company Showcases Two E-cargo Bikes
Bike Europe reports that Repower, a Swiss manufacturer and distributor of green electricity, recently displayed the latest addition to its electric mobility ecosystem called Homo Mobilis in the form of two e-cargobikes; the Lambronigo and the Lambrogino.
Both trikes are pedal-assisted vehicles, targeting last mile logistics in an urban environment, but are also focused on use at large sized industrial facilities.
Bike Europe adds that 'Repower also distributes a range of remarkable other products like Paline outdoor lighting; a water taxi called Rebout on Lake Garda as well as charging stations for hotel….'
Schaeffler Completes First Testing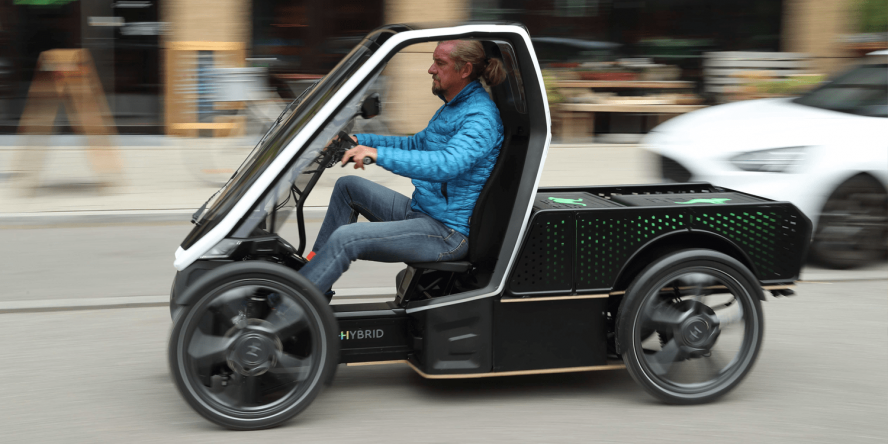 The Schaeffler Bio-Hybrid is classed as a regular e-bike despite having the appearance of a mini car or delivery vehicle.
As an e-bike it can be ridden in bike lanes as well as on the road – in short it is allowed anywhere other e-bikes are allowed.
Electrive tells us that the German manufacturers Schaeffler have completed the first application trials with its Bio-Hybrid pedelec.
The four-wheeled electric vehicle is scheduled to go into series production at the end of 2020.
The Bio-Hybrid a roof and windscreen and will be available either with a second passenger seat, a box body with a capacity of 1,500 litres or as a pickup variant with an open cargo area.
Electrive tell us that 'According to the manufacturer, the modular design of the cargo version also enables special applications, such as coffee bars or refrigerated trucks. Apart from such special applications, the Bio-Hybrid ergo can score particularly well in passenger transport, in factory and campus fleets and courier and parcel services.'
Continental – Why Did they Pull Out of eBike Market?
We reported in mid November how Continental, tyre manufacturer but also manufacturer of a 48V e-bike mid drive system, had pulled out of the e-bike market.
Bike Europe recently carried this interesting article in which e-bike guru Hannes Neupert blamed the decision 'on the automotive supply chain being under severe pressure due to the switch to electric cars. "It leads to unwise decisions made under pressure to stay alive." It has nothing to do with the e-bike/pedelec market which, he says, is "Still in the Kindergarten phase. Comparable to the cell phone market in 1995'.
Get Inspired
Scottish eBikepacking Adventure
Check out this very high quality video on an amazing-looking e-bike trip around the Scottish Cairngorms on Riese & Muller Superdelite e-bikes. Looks like Ike and Megan Fazzio from San Diego Fly Rides had a great vacation adventure!
Are E-bikes the New Delivery Vans – and Will Europe Lead the Way?
This Forbes article speculates whether, following an apparent boom and bust in the Chinese dockless bike share market, whether 'the next big thing' in electric micromobility will be the use of light electric vehicles, including e-cargo bikes, to replace heavy, polluting gas powered delivery vans.
This certainly chimes with the new political climate in Europe. 'President-elect Ursula von der Leyen wants Europe to become the world's first climate-neutral continent' says this Cycling Industry News article, written by Lauha Fried, Policy Director of Cycling Industries Europe, the European bike industry body.
It gives loads of positive news on bikes and e-bikes in Europe. As you can see from their news page they are looking to raise 2 billion euros for European wide cycle infrastructure projects. Wow!
Infrastructure
How the UK Can Get More People on Bikes & E-bikes
Ampler make sleek, lightweight city bikes. In this interesting Bike Biz article Ampler's Ott Ilves looks at what the UK can do to start to encourage the famously high Dutch levels of cycling.
'Safety and convenience are key to catching up' he believes. His familiar refrain is that 'Safe, separated bike lanes are what get more people on bicycles in the first place.'
However he also notes other very important factors that aren't mentioned as often.
Firstly there are strict liability laws in the Netherlands which protect cyclists by law from motorists, causing drivers to be extra cautious.
Secondly, driving an automobile is very inconvenient in many Dutch and Belgian cities, Ilves noting 'Try driving around the city centre of Amsterdam or Ghent. You'll soon find yourself frustrated by the lack of parking spaces and high parking prices, and a general feeling of being second to every other mode of transport, including walking, cycling and public transport.'
Charging Station Network in Central Switzerland
This German language article describes the public e-bike charging network being developed in Uri, a Swiss administrative region known as a Canton that lies at the heart of the spectacular Swiss Alps.
It tells us that with the financial help of both the Canton of Uri and the federal government that a charging network for e-bikes is being developed across the whole of Uri.
The organisation IG Bike Uri, has set itself the goal of installing 32 charging stations along the 550 km bike network that crisscrosses the canton.
This is just the tip of the iceberg of charging stations though. The Bike Energy branded charging stations come from Austrian firm Elektrizwerk Altdorf (EWA) AG.
There are currently more than 10,000 'bike-energy' e-bike charging stations throughout Europe and 100 of them in Switzerland.
The neighboring canton of Ticino and the tourism region Surselva already have Bike Energy charging stations. The Uri scheme's official site is here.
To take advantage of the charging stations you just need a compatible charging cable that can be bought or rented locally says the article.
The charging sations are seen as an investment producing a return; whilst e-bikers are charging up with a few cents of electricity they may well be spending more at the local cafe….
E-bike Safety
Report Raises Safety Concerns for Older E-bike Riders
A report by the Danish Road Traffic Accident Investigation Board (AIB) that analysed 20 incidents involving e-bikes that resulted in serious injury.
It found that age 'contributed' to eight of the incidents, and that riding an e-bike poses 'more of a challenge' for the elderly and those with age-related disabilities says the UK's Ebiketips.
Apparently there was no link established between the power or speed of the e-bike and incidents – "Most cyclists were either traveling at low speeds while turning across traffic, or at a speed similar to that of a regular bicycle" according to the report.
Other contributing factors included lack of safe infrastructure in the particular places the incidents happened, and poor maintenance of the e-bike being used.
Whilst e-biking remains statistically very safe it's worth taking on board AIB's safety recommendations of getting used to the bike away from traffic, checking overall balance and ability to safely ride and wearing a helmet.
Older cyclists in particular are advised to start out using the lower assist levels only and place their luggage low on the bike.
Micromobility
Spin's Tougher E-scooters
Wtop reports that Spin is introducing new tougher electric scooters to D.C. Some of the previous models last as little as three months says the article.
June 2019 saw the new scooters tested in a pilot program in Baltimore 'with promising results for increasing gross profit margin and decreasing costs from theft and vandalism.'
Apparently 'The scooters have larger, 10-inch tires, security screws that minimize vandalism and extended battery life for up to 37.5 miles at full charge.'
Stay tuned for more e-bike news and reviews and thanks for reading!
-Rich
P.S. Don't forget to join the Electric Bike Report communityfor updates from the electric bike world, plus ebike riding and maintenance tips!
Reader Interactions