Electric Bike Highlights from the Taipei Cycle Show – Part 2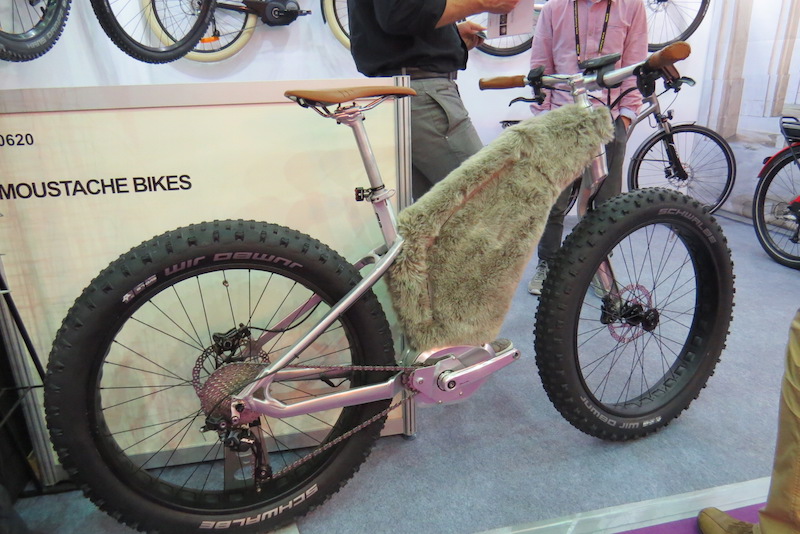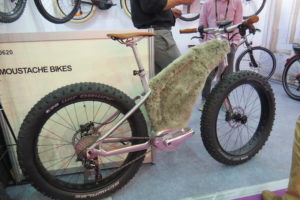 In this second part of the Taipei Cycles Show highlights there are 2 mid drive systems that fit traditional bike frames; the Eram and direct drive Pendix system.
In addition there are the stylish Moustache e-bikes with a "furry" fat bike…
Please note that some of these products are not yet on the market or are only available in select markets.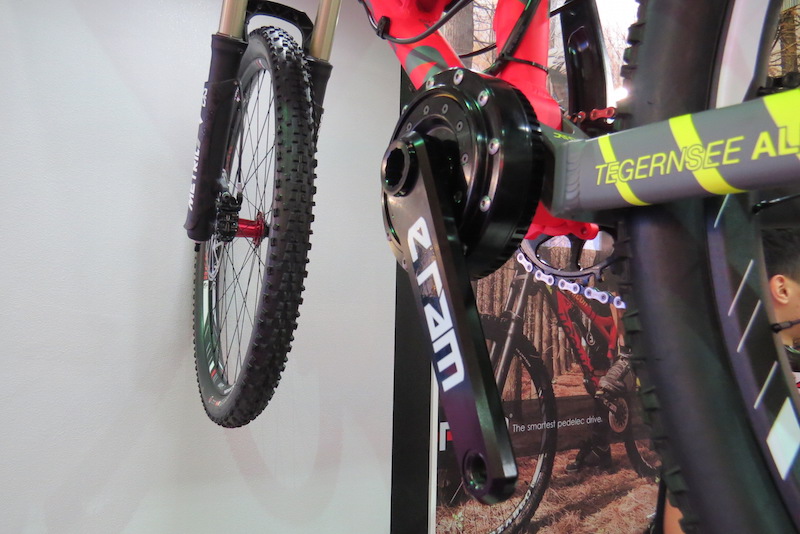 Eram makes a very interesting mid drive motor that fits a conventional bottom bracket.  It is remarkably light and they claim that it has the potential to fit many full suspension frames without compromising the suspension design.
The motor diameter is similar to a middle chainring size found on most mountain bikes. The width on the non drive side is substantial. It's a 250 watt with 60Nm of torque. It uses a torque sensor.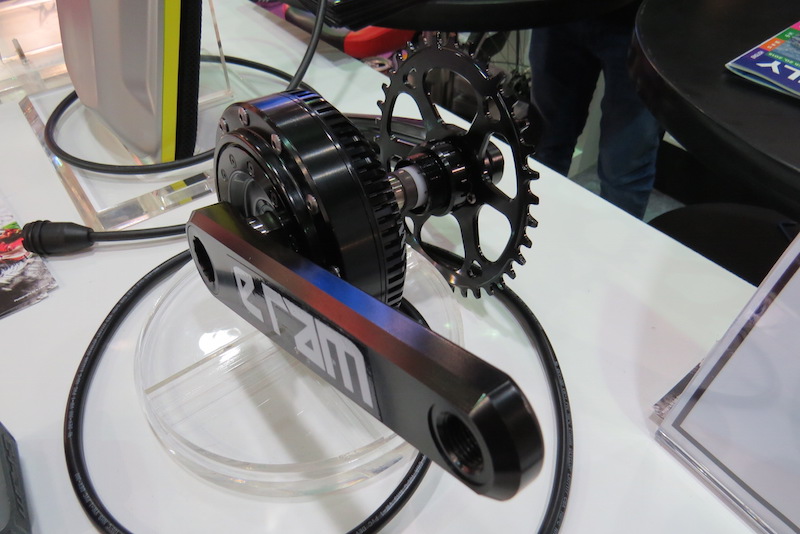 It is very surprising how light this motor is ( ~ 3 pounds) even with the cranks attached.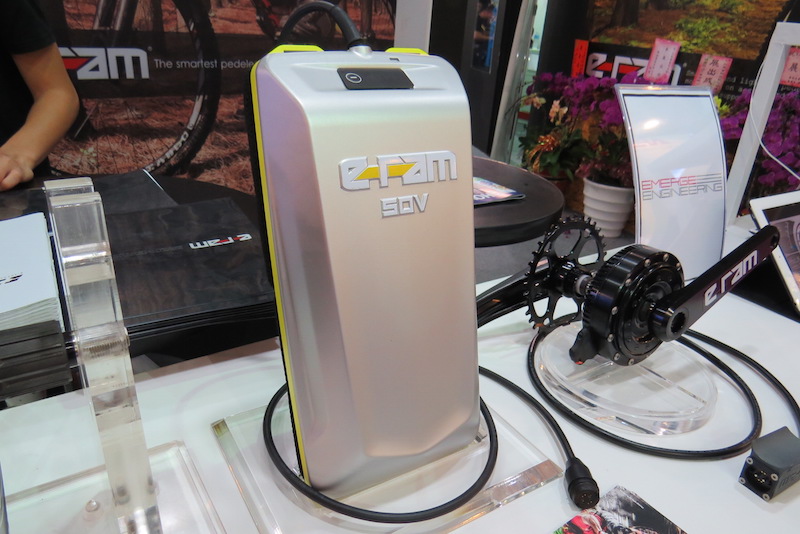 The battery is also very light and it is intended to fit in a hydration pack or backpack. It's a 48V lithium pack with the option of 5.8ah or 7ah.
Eram will be providing a smartphone app with a lot of information about the system.
They are currently focused on providing the Eram system to bike brands for them to spec on their complete bikes. The system is still being refined and should be ready later this year.
Similar to the Eram is the Pendix mid drive system that places a direct drive motor on the left side of the bike.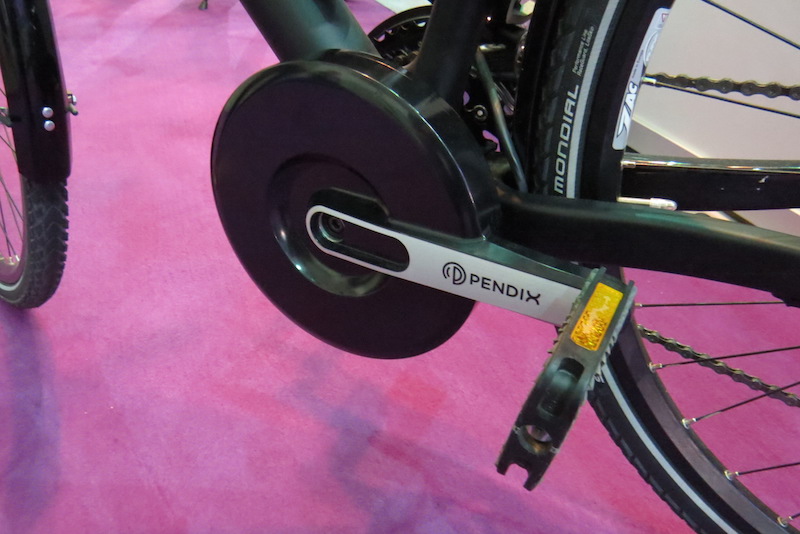 Because it is a direct drive chances are it will provide smooth and quiet assist.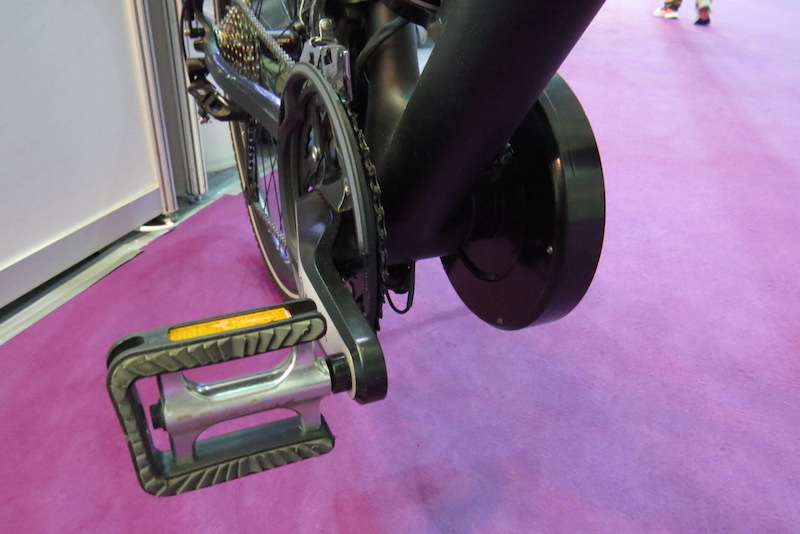 The diameter is similar to the large chainring.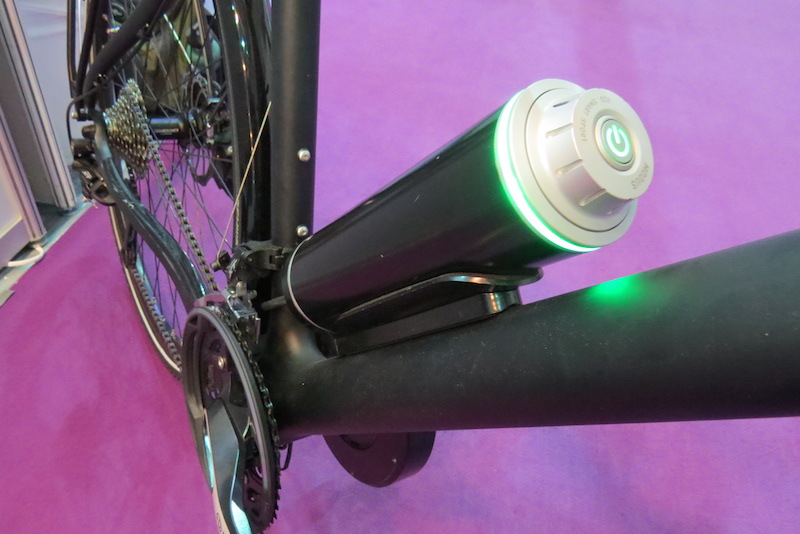 The lithium battery sits on the downtube of the frame with a green glow when it is turned on. As the battery runs low the light will turn to red. The assist modes are adjusted between the 3 levels by turning the top dial.  There is also the option of smartphone app.
Right now Pendix is focused on selling their system to bike brands but there maybe the possibility of selling aftermarket kits later.  They are anticipating production in June.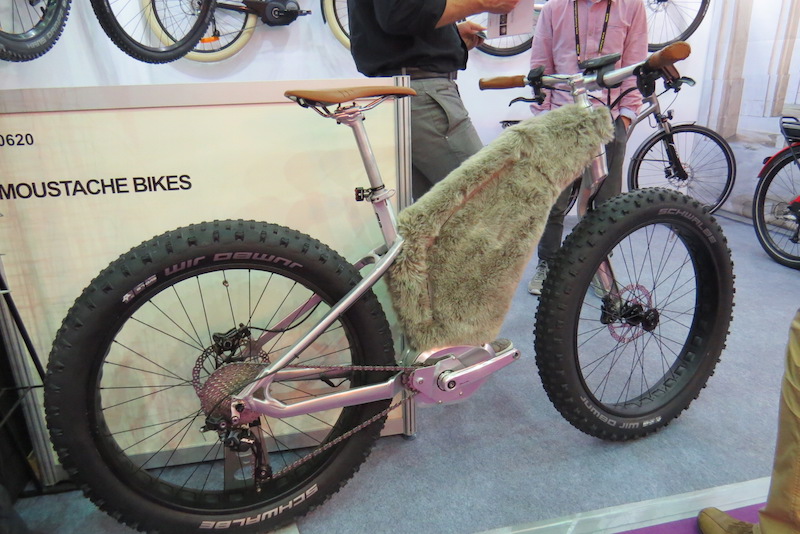 Moustache bikes are uniquely styled e-bikes as evident by this fat e-bike with furry cover to keep the battery warm!  Also, note the single sided front fork.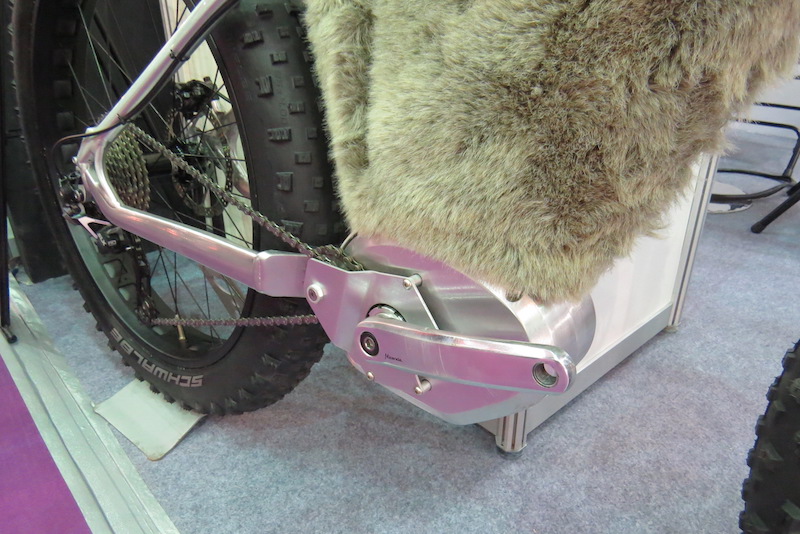 That is a Bosch mid drive motor with a special cover to match the frame styling.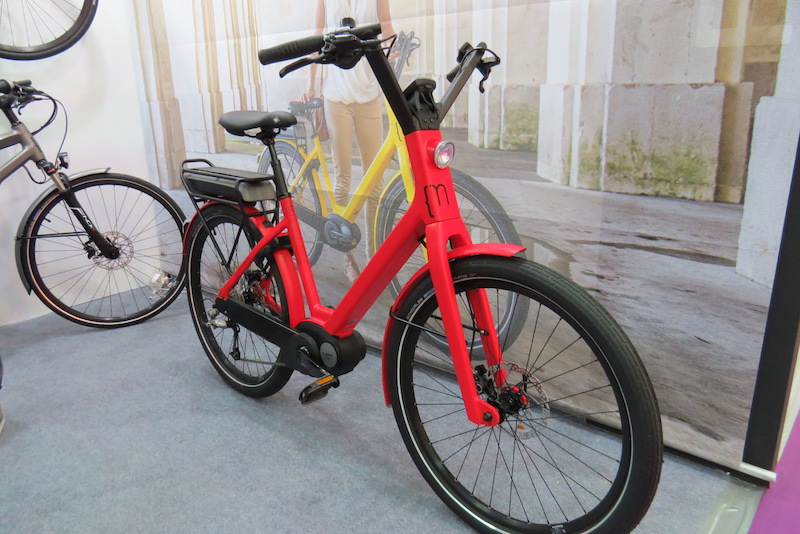 The step thru Moustache e-bike has some unique styling with it's boxy frame and fork and unique split handlebars. Oh yeah, and the color!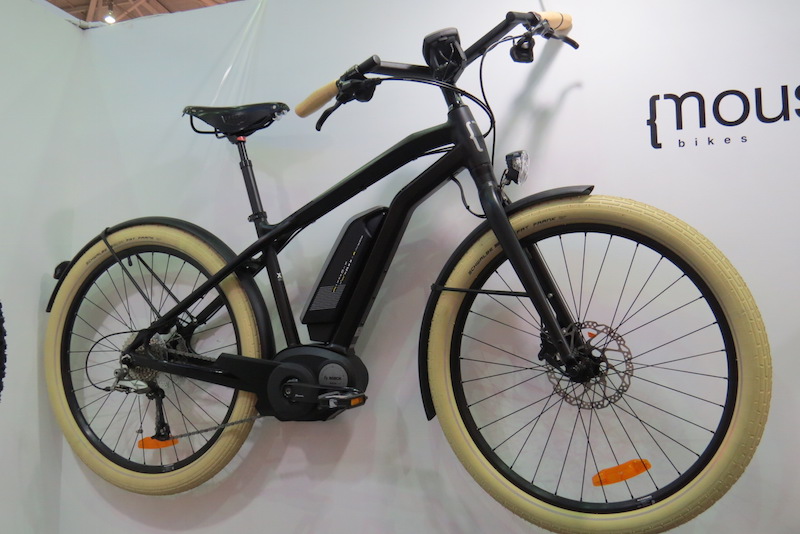 And this one has a retro cruiser style with the modern tech.
Now, make sure you checkout part 1 and part 3 and part 4 of the Taipei Cycle Show highlights.
-Pete
P.S. Don't forget to join the Electric Bike Report community for updates from the electric bike world, plus ebike riding and maintenance tips!  
Reader Interactions