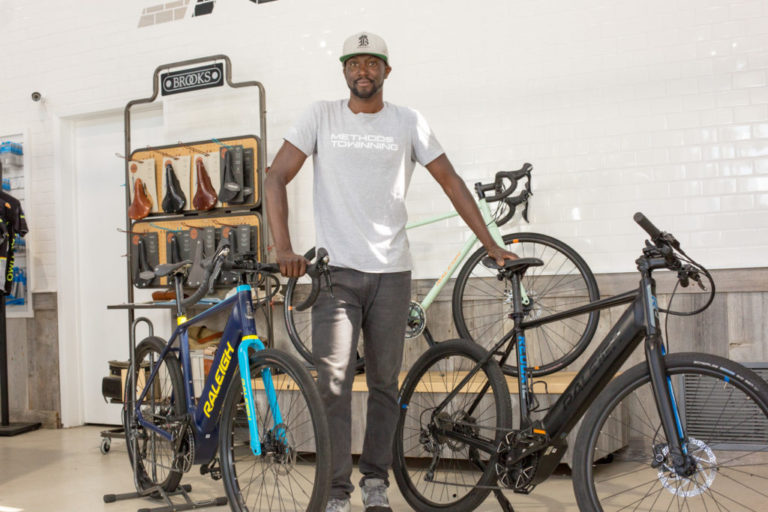 Rahsaan Bahati is a seven-time US championship professional cyclist who currently provides coaching to bike racers and supports inner city youth with his Bahiti Foundation.
And he is all about eBikes!
I had a chance to interview Rahsaan about his 21 year racing career and get his perspective on eBikes.
Also, Rahsaan recently received a custom Raleigh Redux iE with drop bars to fit his racer riding style as he commutes around the Los Angeles area. The included video will give you a closer look at this speedy eBike!
[Read more…] about A Pro Cyclist's Perspective on Electric Bikes – Interview with Rahsaan Bahati [VIDEO]