eBike News: Light Folding eBike, Robin Williams Bike Auction, Enclosed E-Trike, Baltimore eBike Share & More! [VIDEOS]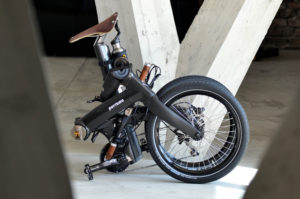 By Richard Peace
NEW E-BIKES & PRODUCTS
PURISMO: Lightweight folding carbon fiber eBike.
It's sleek, black and made of carbon fibre with a claimed 13kg weight and 40km range. And its a folding e-bike that is designed in Italy and made in Austria.
The Purismo's vital stats are a rear hub motor controlled by a cadence sensor, 224Wh seatpost-mounted battery, Magura MT2 hydraulic disk brakes and Shimano XT 10 speed gearing.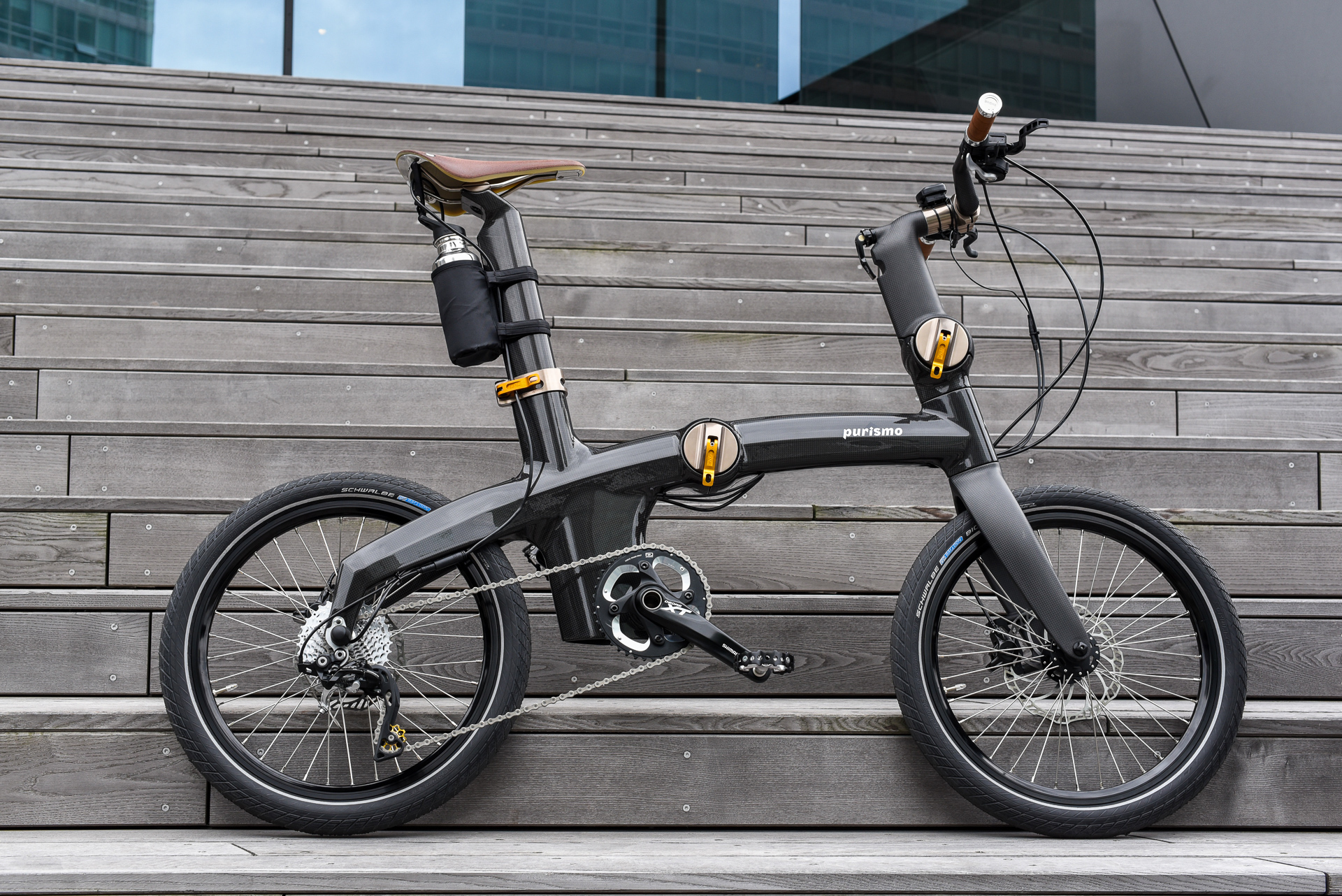 Price? €6,300 (~$6,900) and available to order here.
Check out the video:
FISCHER'S VALUE E-BIKE RANGE FOR 2017 LAUNCHED
German value-for-money bike brand Fischer have just launched their 2017 range. If you don't know the firm they sell mainly through supermarkets and hardware stores in Germany and introduced their pedelec range in 2012 in addition to their non-assisted range and a huge range of bike accessories.
2017 sees the introduction of Bafang crank motors in addition to front and rear hub models (the latter including a gearless motor) with a mixture of 36V and 48V systems (the latter they claim charging 33% faster than the former). The maximum capacity on offer is a whopping 672Wh. 18 models will make up the 2017 range. I was unable to find 2017 price details but 2016 bikes start at €899.
E-BIKES IN THE MEDIA
Here is a video with Conan O'Brien talking about the auction of Robin Williams' 87 bikes (includes at least 1 eBike) that will benefit the Challenged Athletes Foundation and the Christopher and Dana Reeve Foundation.
Baltimore Business Journal reports on Baltimore's first bike share program that will include 50% of the fleet will be electric bikes.
The Huffington Post recently posted this article: "Electric bike (e-bike) commuting – ahead of its time?"
It's quite noticeable that whereas once upon a time e-bikes were often featured on the fringes of the mainstream cycling media (especially in the UK and the US) and often treated with caution and occasionally outright disdain, they are increasingly taking centre stage as the bikes themselves join the mainstream of cycling world.
This article from Bikeradar reinforces the point, headlining with Cube's monocoque crank motor housing and following up with yet another e-mtb whilst non-assisted models come down the list…
Bicycling posted this story of a father and daughter who enjoy eBike touring on their Yuba Mundo cargo bike with electric assist. Their eCargo bike is also used for commuting, errand running, and shorter fun rides.
NEW TECH
APP FOR CHARGING STATIONS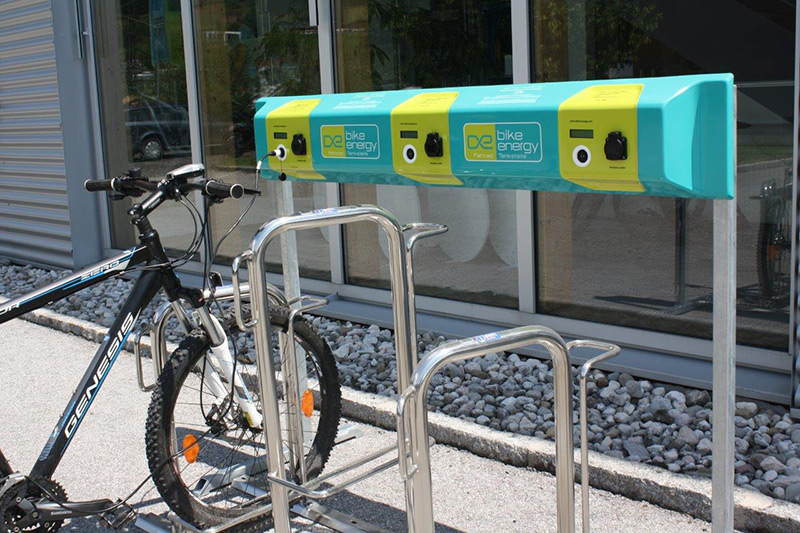 Fahrrad.de has recently launched an app to help e-bikers in Germany, Austria and Switzerland locate the nearest charging station.  There is an interactive map here, and the ability to report back on new stations. Details for listings include opening hours, types of battery charged (if only specific makes are catered for) and cost.
E-BIKE BIZ
UPS E-TRIKES
The following is a video about how UPS is using many different vehicles in Hamburg Germany to make deliveries in a dense urban environment.
https://youtu.be/eDOV94vn_tY
EARLY BIRD EUROBIKE
Premier e-bike show Eurobike has announced that from 2018 it will move to early July rather than the traditional late August slot. The trend for earlier and earlier product releases and the shows falling trade visitor numbers are thought to be behind the decision.
ACCELL IN THE U.S. REORGANIZES
The Dutch-based Accell Group NV plans to separate its North American e-bike business stand-alone business called Raleigh Electric to be based in California and headed up by Larry Pizzi (his current position is senior vice president of Accell North America's specialty division).
To quote Bicycle Retailer and Industry News:
'E-bikes now account for 43 percent of Accell's business in Europe. The company is confident is can replicate that success in the U.S. with a "strategic emphasis" on e-bikes, said René Takens, the chairman of the board of directors of Accell Group.'
The Accell-owned performance e-bike brand Haibike will continue in North America with its existing sales force under the direction of Haibike in Germany.
CAR MAKERS IMPACTING ON E-BIKE BUSINESS?
With global demand for lithium booming an interesting article appeared in Bike Europe suggesting that rumoured e-bike battery supply problems may be linked to growing demand from the auto industry.
Battery maker BMZ's MD Sven Bauer was quoted as saying "The problem is in poor planning. You have to take into account that in the world there are 4 major battery makers; Sony, Panasonic, Samsung and LG. They handle 80% of the market that in total stands at a production of about 2.5 billion cells. Carmakers want an increasing portion of this production. When Tesla orders 350 million cells, this immediately has an effect. To withstand that we need forecasts from e-bike makers. With these forecasts we can reserve production lines in Japan and Korea for BMZ."
GET INSPIRED
VELOBECANO LOOKING TO SMALL SCALE PRODUCTION OF RECUMBENT E-TRIKE
Full funding has been secured for Velobecano's Cabriovelo to go into small scale production. Velobecano's designer David de Regibus is based in Brescia in Italy and says he was inspired to come up with the design from his time on the 'Erasmus for Young Entrepeneurs' programme in Denmark where he came across HPV maker Leitra. Leitra themselves don't offer electric-assist but Electric Bike Solutions of California have apparently converted one.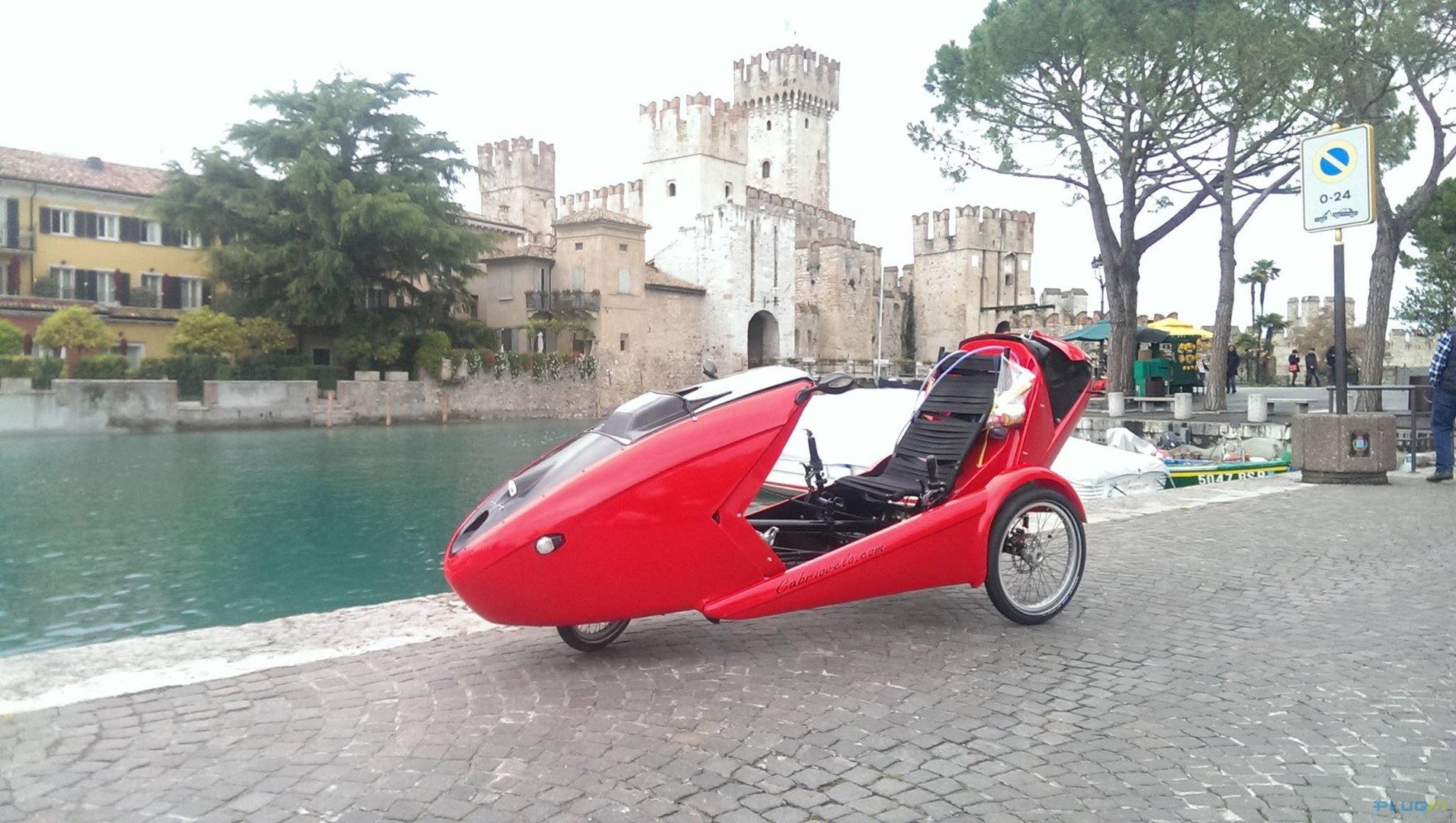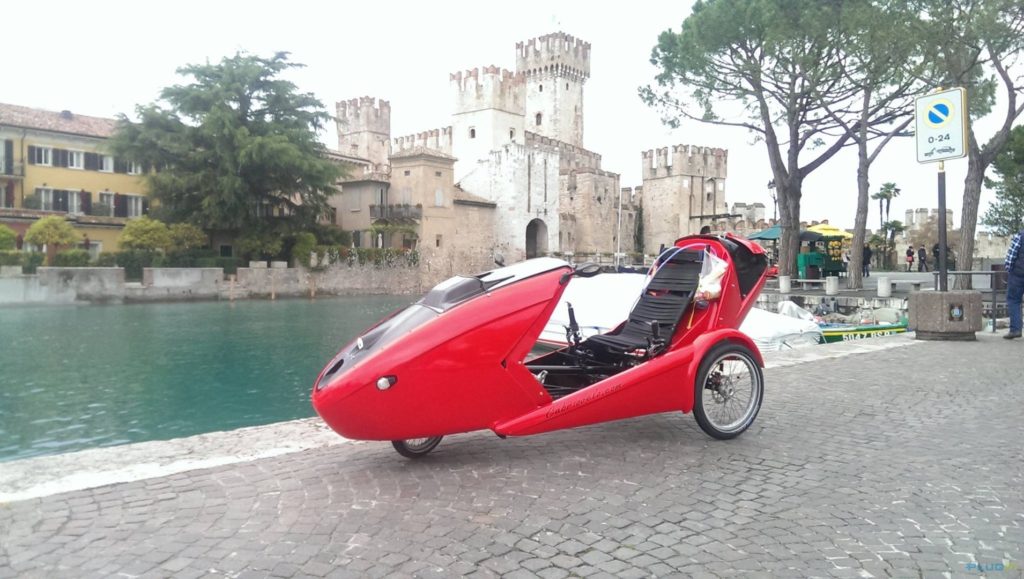 Cabriovelo stats are 2.8m long x 1.3mwide x 0.75 m high with a 45 kg ewight. It has 200 litres carrying capacity and uses a 250-watt front wheel hub motor and a 396Wh battery.
Check out this video to see how easily the Cabriovelo converts from enclosed mode to open top:
E-BIKE KIDDY MARKET OVERLOOKED?
Whilst followers of e-bikes will very aware of how many older riders have had their lives transformed for the better by them what about young riders? This blog entry from the UK's 50 Cycles details how a 24″ wheeled Haibike made possible a school commute in a hilly area.  Apparently the bike has enabled tiny tot commuting on a route only reserved for hardy mountain bikers…
That's it for now, stay tuned for more eBike news!
-Richard
P.S. Don't forget to join the Electric Bike Report community for updates from the electric bike world, plus ebike riding and maintenance tips!
Reader Interactions