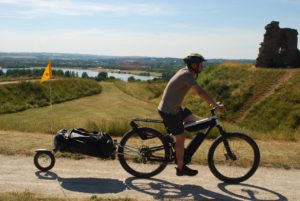 Whether you are just heading out on a long day ride or a multi-week odyssey, I've found paying attention to a few key areas can make all the difference between an easy, enjoyable e-bike trip, or one that you that ends up meaning you wish you had thought just a little more about your pre-ride choices.
Of course, everyone is different in what they expect from an e-bike trip and what aspects are most enjoyable.
The following list of pre-ride considerations is my own choice based on all the e-bike trips I have completed over the years.
If you have your own tips based on your own experiences just let EBR know! [Read more…] about Top Tips for a Successful Electric Bike Tour [VIDEO]