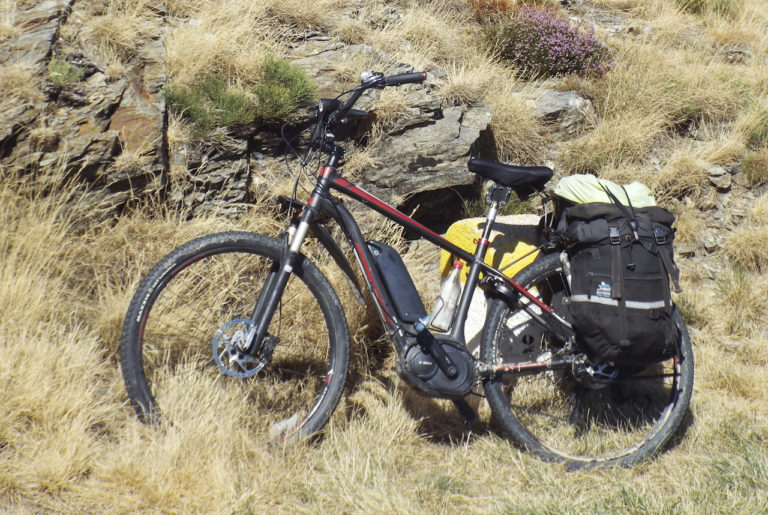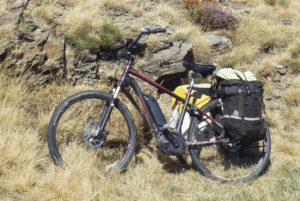 Article by Rob Katzenson and trip pictures & maps by Andrea Almering.
The day described in Little Feat's song "Old Folks Boogie" has arrived – When your mind makes a promise that your body can't fill.
The tough to swallow part is your brain doesn't realize your condition. You want the landscapes, the solitude and the body workout with minimal car contact.
The world offers heaps of places for these things BUT your body needs a little boost to make riding a pleasure – not a pain. Today's E-MTB's offer up a Middle Way for the rider whose days of pure human-powered, self-supported touring have dwindled.
Besides the physical realities you're fixing to put two kids through university and your moneybag has some limits. Rest easy – there is an answer! [Read more…] about A Bulletproof Electric Mountain Bike Set Up for Long-Distance Touring