The Lightweight Maxwell EP0 Electric Bike & Interview with the Founder [VIDEO]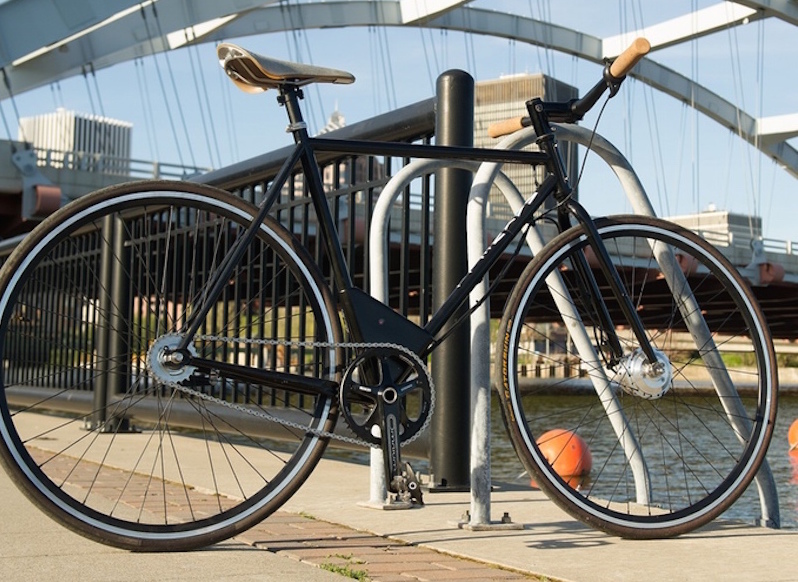 With a claimed weight of 25 pounds, the Maxwell EP0 is one of the lightest electric bikes around!
The EP0 achieves this with a relatively small motor, small battery (hidden in the frame tubes), and a simple "fixie" style bike set up.
The EP0 looks like a good e-bike for the urban commuter that wants moderate assist and a normal looking bike.
Here is a video from Maxwell's Kickstarter campaign to give you a closer look at the EP0:
Here are some of the stated specs of the EP0 from Maxwell:
Up to 20 MPH with a 300 watt geared front hub motor
10-15 Miles Range (moderate pedal input)
250Wh Battery Pack*
25-31 lb. (depending on drivetrain configuration)*
45 Minute charge time (90% Capacity)*
Pedal Assist Sensor
Currently offered for $1,300 through their Kickstarter campaign.
*Note: all specs are based on prototypes, and might vary slightly in production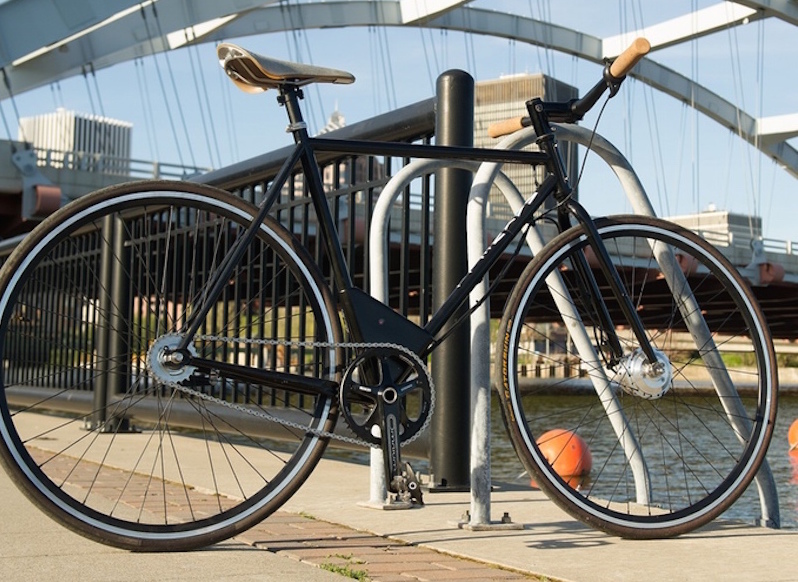 The EP0 looking stealth!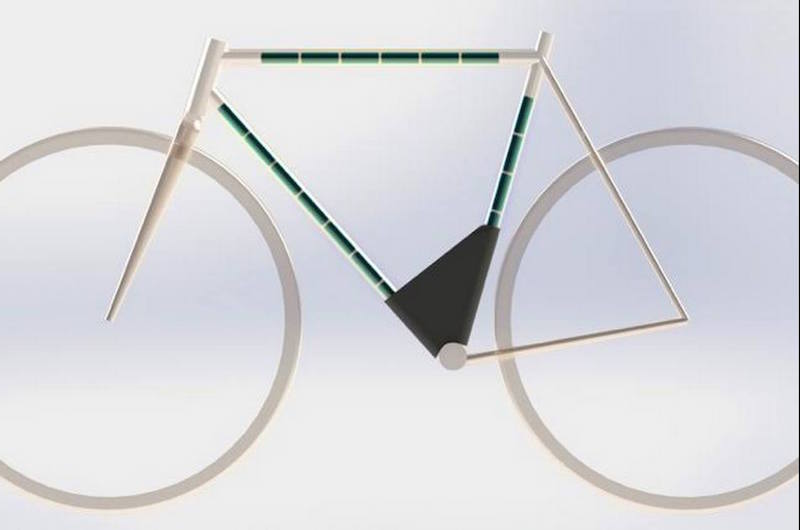 The battery cells are "hidden" in the main frame to provide for a clean look and balanced weight distribution.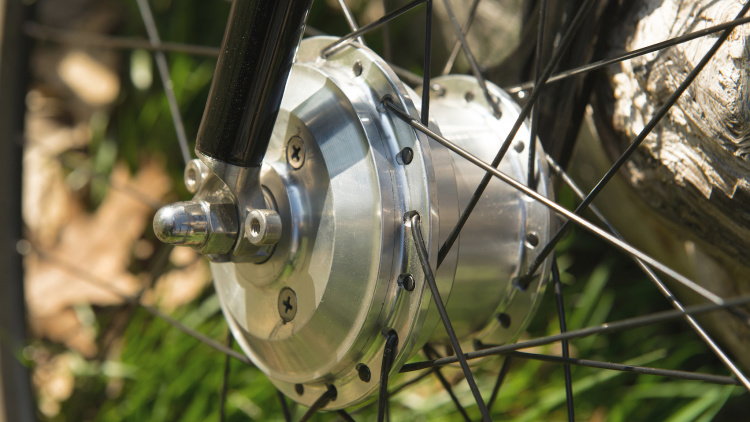 This is the 300 watt geared front hub motor.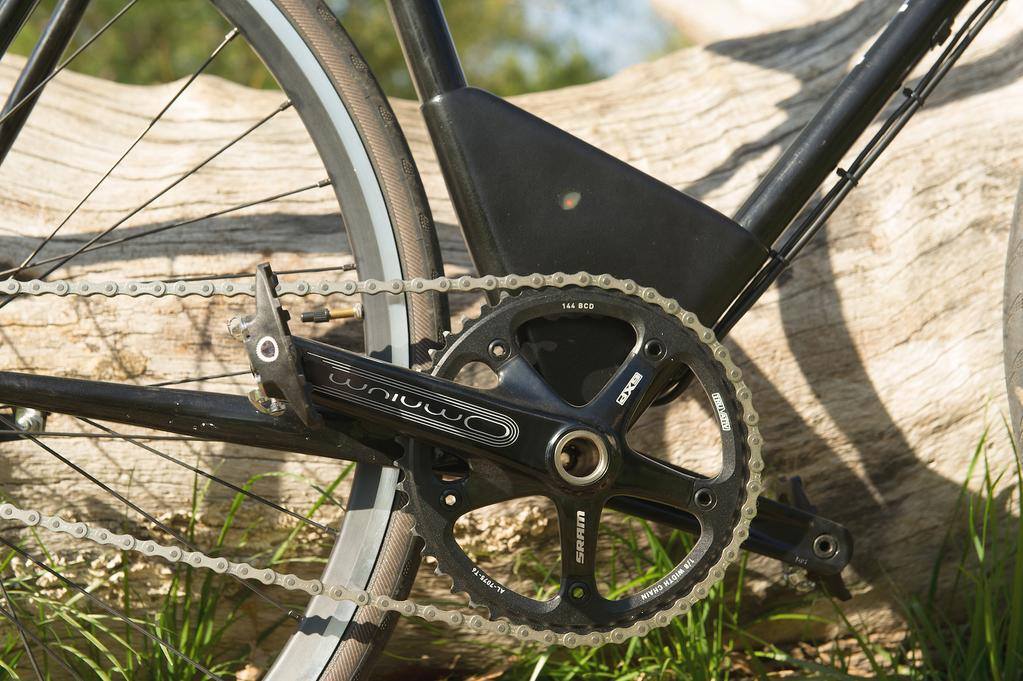 The controller is housed in the area near the cranks.
Troy Rank is the Founder and Product Architect for Maxwell Motorbikes and he has a long history in the electric bike world. Troy is an electrical engineer with a passion for e-mobility.
I have known Troy for 5 years and he is very active in the electric bike community.
Last year he set a Guinness World Record for a 4,443.4 mile electric bike tour riding from New York to Colorado and back to New York. Impressive!
Interview with Troy Rank, the Founder of Maxwell Motorbikes
Pete: First of all Troy, congrats on the development of the Maxwell EP0! Could you tell us more about the EP0 and what sets it apart from other electric bikes on the market?
Troy: Thanks Pete! The EP0 is the whisky-on-the-rocks of e-bikes. We worked really hard to remove everything that was excess, and start with the most elemental and visually attractive bike that we could build.
Less excess means less weight, less cost, and more efficiency. It's the best bike available if you want to make your human output really matter.
I honestly believe that this is the first e-bike, that's still a great bicycle when it's switched off. Finally, It's a track style bike, because that's what we like to ride around the city.
Pete: Who is the EP0 designed for?
Troy: The EP0 is for the city. EP0 is for those who ride in the city, those who have urban adventures, and most importantly, those who commute. EP0 is one of the easiest bikes to take on the train.
An e-bike is not for lazy people, especially not this one. It's for someone that really cares about what their bike says about them and doesn't want it to scream "ELECTRIC!". The EP0 is for those who want to use their bike more while saving time and maybe, they just don't have a shower at work.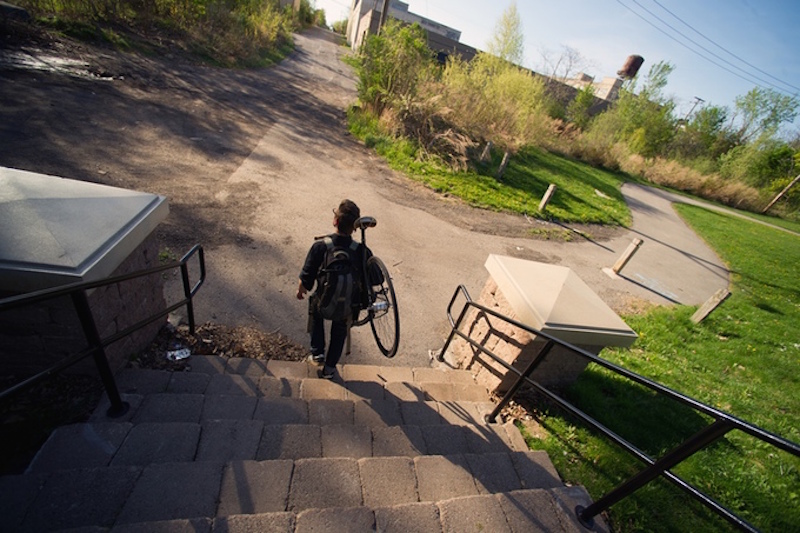 Pete: There has been concern over some crowdfunded electric bikes recently because some of the claims seem to good to be true. Could you address what sets Maxwell apart from some of the other crowdfunded e-bike campaigns?
Troy: In the past some people have made some extraordinary claims at some ridiculous price-points.
The pricepoint we're offering, especially for the kickstarter, is really aggressive, but you know what? When you remove all the excess from the e-bike, all the stuff that you don't necessarily need, the cost comes down too.
I've worked in product development my whole career, so I know what it takes to takes to make something new, and get it into people's hands.
The thing has to be legal to ship and there has to be quality behind it at every step. There are details here that can really affect someone's experience with the bikes.
For instance, one cool thing we realized while evaluating battery testing is that the EP0 is possibly the only e-bike that you can take on a passenger aircraft. Since the main battery pack disassembles into three smaller battery packs, you can legally check the EP0 as luggage.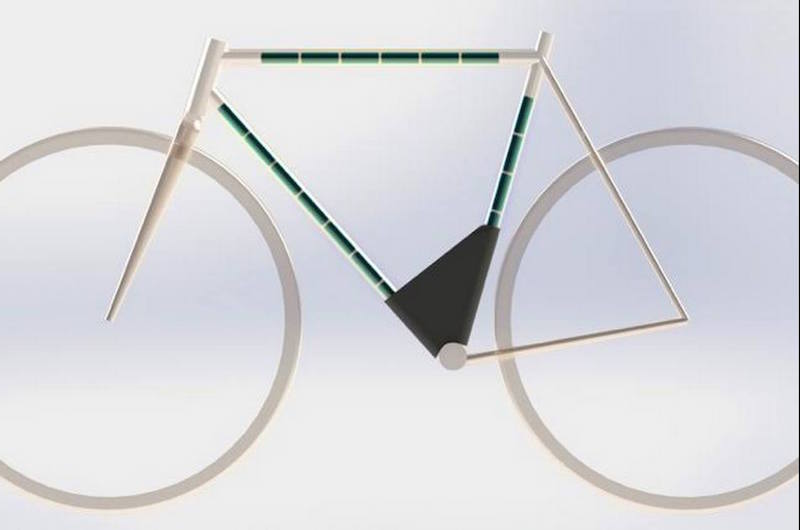 These things aren't necessarily sexy to talk about, but they're what make a bike great for many years to come.
There are so many Kickstarter campaigns that have a great idea, but they don't haven't a clue how to actually execute.
Pete: Some people question whether crowdfunding campaigns like Kickstarter and Indiegogo can provide enough funding to launch a sustainable company that will be there for it's customers for the long haul.  Could you tell us more about your plans to make Maxwell a long term sustainable electric bike company?
Troy: The one thing that I really love about Kickstarter is that you have to commit and say: here's how much I need for this project. You can't just take whatever money somebody throws at you because there's a (presumably honest) make-or-break number that you need to make the project happen.
That's absolutely the case with this project. There are some minimum costs necessary just to get this out the door. Yes, going forward we'll need a lot more than that to have a sustainable company, but this is just the beginning.
Unlike so many Kickstarter campaigns that are just thinly veiled PR campaigns, our campaign is really starting something new, from the ground up.
We're going to continue on with or without crowdfunding success, but we felt that Kickstarter was the best way to get the ball rolling while staying focused on what's most important: building great e-bikes for a long time to come.
Pete: Do you have other electric bike models planned for Maxwell Motorbikes?
Troy: I have a thousand bikes that I want to build. I'm seriously one of the biggest transportation nerds alive.
The real question in my mind is which bikes make the biggest impact in people's lives. The EP0 is a bike that can get loads of people to put serious miles on a bike, but it's just the beginning.
I'm personally interested in everything from superlight fixies to full blown sport-touring motorcycles. You may very well see Maxwell provide a wide spectrum of bikes as we go forward.
Pete: You have a long history in the electric bike space. Could you tell us more about your expertise when it comes to designing and building electric bikes?
Troy: Wow yeah man, I can't believe it's been this long! I started building e-bikes in 2005. As much as e-bikes are starting to really become commonplace now, imagine how dumbfounded people looked when they saw my trashbag laden bike wielding 60 lbs of lead batteries in rural New York State a decade ago.
E-bike hacking has been a part of my life ever since and for several years I produced the E-bike Nerdcast podcast (maybe it's time to bring it back after a year long hiatus huh?). In fact, if you look back in the archives there's a very early episode with one Mr. Pete Prebus 🙂
I consider myself lucky to be included in an incredible community of e-bikers who have advanced the state of the art.
Professionally, I designed battery packs for a while for a military battery company and I think it helped a lot. You really have to know how to make a bulletproof battery pack in order to make a great e-bike.
Pete: Last year you set a Guinness World Records for a nearly 4,500 mile electric bike tour in the U.S. Congrats on that! Were there some experiences from that trip that helped to shape Maxwell Motorbikes and the EP0?
Troy: Thanks Pete! It was really just an excuse to have an epic month-long vacation 🙂
Seeing most of the country on an e-bike is amazing though. No place is off limits, and you are perpetually in the moment. I know it sounds cliché, but I know no better way to say it, there's no better way to get around.
This feeling, along with the insane efficiency of a bike is what keeps me coming back day after day. I had a lot of time to think on that trip, and I came up with what would ultimately become the EP0 while riding.
I kept thinking about how the whole system would be more efficient, how I could get more range, charge less, and use more of my pedal input, more effectively.
I realized that with a bike like the EP0, the conventional touring cyclist could go from averaging 60 miles per day, to easily well over 100 miles per day, with a fraction of the cost and added weight.
Also, when you're traveling on your own, the reliability of the bike starts to play on your mind quite a bit too.
Hub motors are still the most low maintenance, high reliability drive system that we have for e-bikes. To make them better still, we're even avoiding the somewhat failure prone Hall-effect-sensors found in most hub motors.
I want the person that buys a Maxwell, to never be limited by the bike. The rider has to be the limiting factor, as it often was during my brief tour of the Midwestern US 🙂
Thanks to Troy Rank for taking the time for this interview!
Checkout Maxwell's Kickstarter page for more information on the EP0 and here is a link to the Maxwell Motorbikes website.
P.S. Don't forget to join the Electric Bike Report community for updates from the electric bike world, plus ebike riding and maintenance tips!
Reader Interactions