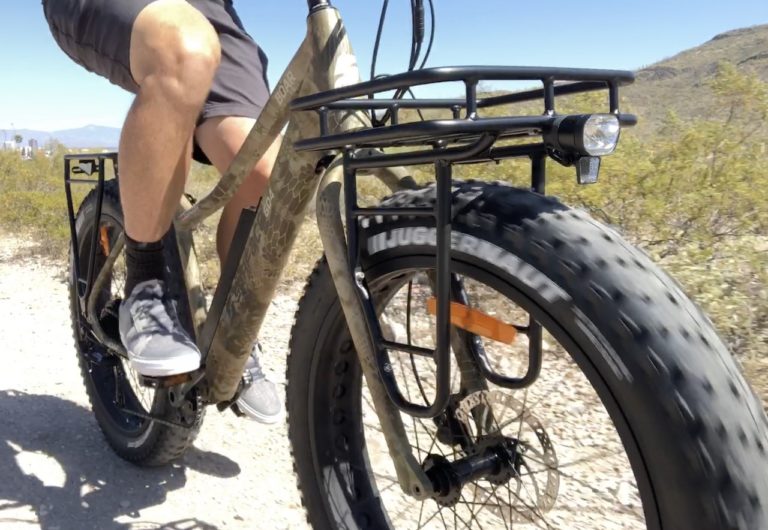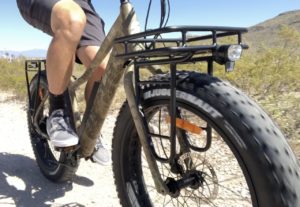 After many miles of testing the Surface 604 Boar it has proven to be a fun eAdventure bike that is ready to ride on almost any terrain.
With 26″ x 4.5″ fat tires and a 500 watt Bafang motor the Boar is built to ride through tough terrain like sand and snow in addition to carrying cargo with sturdy front and rear racks.
It also has a smooth and intuitive torque sensor pedal assist that blends the motor power with your pedal power.
The Boar can also go the distance as you will see in the full range test results.
At $2,499 with free shipping the Surface 604 Boar offers a lot of features and standard accessories for eAdventure riding.
In this second part of the full review you will get an idea of the ride characteristics, range test results, pros, cons, and overall thoughts on this electric bike. [Read more…] about Surface 604 Boar Electric Bike Review Part 2: Ride & Range Test [VIDEO]