eBike News: Yamaha eBikes, Win a Populo, Mid Drive eFolder, Magnetic Accessories, & More! [VIDEOS]
In this week's eBike news roundup:
New Yamaha Electric Bikes
New EVELO Mid Drive eFolder
New Cube eMTBs & Raleigh eGravel
Tilting eCargo Bike
Ride-to-Win a Populo Sport eBike
Electric Bike Expo in Costa Mesa
Magnetic lights, fenders, water bottle
European eBike Battery Production
Solar Tech
And much more!
New eBikes & eBike Systems
New EVELO Mid Drive eFolder
EVELO has been rolling out a new line up of eBikes and the Quest Max folding eBike is their latest addition to the growing line. It is similar to their Quest One (currently in for testing & review) and it has an impressive drivetrain that includes the new Bafang Max 350W mid-drive motor, NuVinci CVT transmission, and a Gates Carbon Drive belt.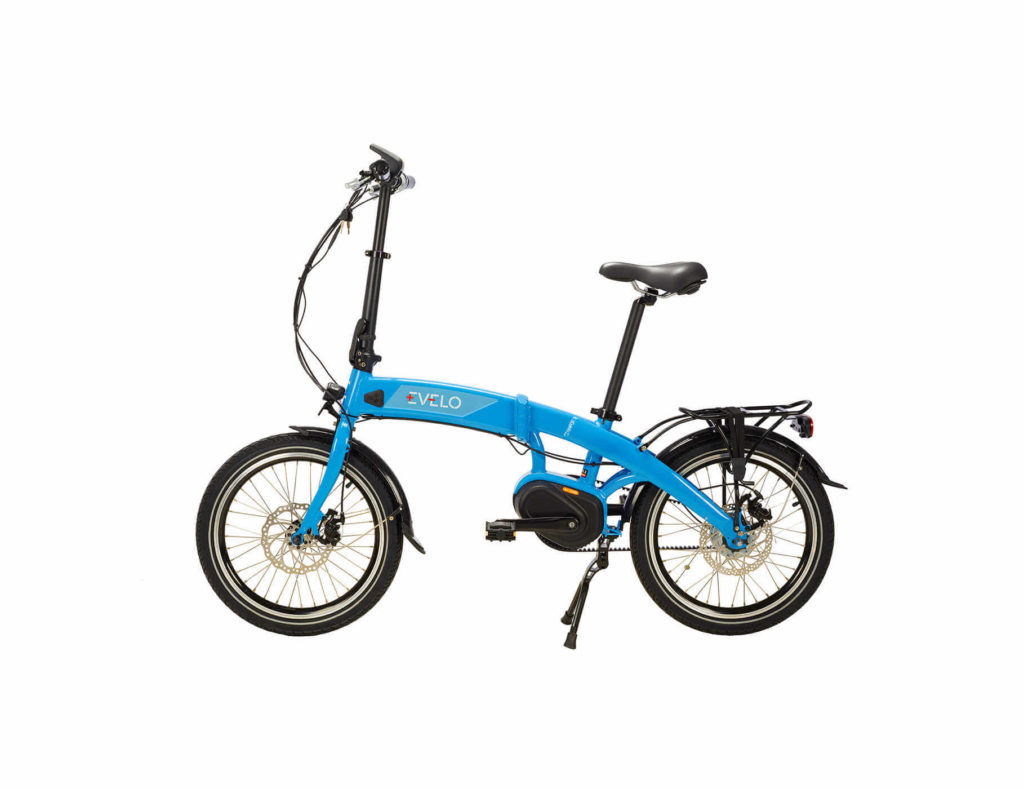 The Quest Max is an eFolder designed for climbing hills and almost no maintenance. The Quest Max is priced at $2,599 and EVELO has regular promotions.
New Yamaha eBikes in the US
Yamaha will launch its "Yamaha Power Assist Bicycles" brand to the U.S. at Interbike in Las Vegas, September 20-22, 2017.
"Everyone at Yamaha is excited to be entering the rapidly expanding U.S. e-Bike market and sharing Yamaha's passion for exciting products and legendary product performance, innovative design, quality and reliability with the growing e-Bike audience," said Rob Trester, Division Manager, New Business Development Division which is launching the Yamaha Power Assist Bicycles brand.
Yamaha's Power Assist Bicycles are scheduled to be available at U.S. dealers starting in 2018. Learn more starting September 20, 2017, at www.yamahabicycles.com and follow @yamahabicycles on Facebook, Instagram and YouTube.
Eurobike Recap
The world's largest bike and e-bike trade show, Eurobike, has finished. It welcomed well over 40,000 trade visitors and there's plenty to catch up on.
Check out our post on the bikes our correspondent cast his eye and his camera over – so many in fact we needed a Part 1 and a Part 2 to cover them all.
Cowboy Wins Award
A Eurobike startup award goes to the Cowboy e-bike from the company of the same name.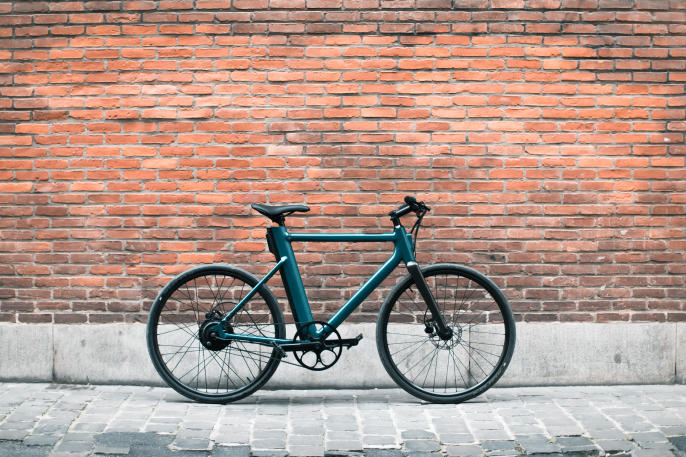 Eurobike judges summarised it as 'an urban pedelec with a cool design simply because of the battery included in the seat stem and the nicely integrated light…..Together with the accompanying app, this attractively priced pedelec also offers anti-theft protection and GPS tracking – an impressive all-round package."
For background info on the people behind the bike check out this Techcrunch article.
Cube's New More Integrated Stereo e-MTB Offerings for 2018
Cube have revealed their latest take on their long-running e-MTB Stereo line.
It's no surprise 2018 bikes will have a more integrated look and fall into three different categories – 120, 140 and 160 – generally denoting the amount of front suspension travel available in each model (with the exception of the ACTION TEAM and 160 SL models which actually have 170mm of travel).
Top end models have features such as Bosch's PowerTube frame-integrated battery and SRAM's e-bike specific drivetrain the EX1. More on Cube eBikes.
Raleigh to Launch E-version of Mustang Gravel Bike
Raleigh's new e-Mustang, slated for October release to UK retailers, will feature a new Kinesis alloy frame and carbon blade forks with 650B gravel ready wheels and tyres, all powered by a Shimano Steps E6000 drive system.
The package is completed by Sram's Apex groupset. Following last week's news that Willier Triestina had exhibited an e-gravel bike could this signal a move to a new category of e-bike?
Koga's New Pace Range Aims for Urban Mobility with Style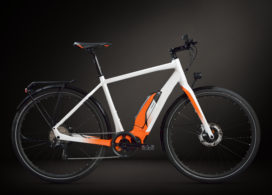 Launched at Eurobike as a 'sneak preview' the Pace line of bikes are MY 2018 and will use the latest Bosch and Shimano motor systems.
An interesting development from Koga whose forte has previously been extremely high quality but rather more conservatively styled urban and touring machines. Unfortunately that's all the info we have on the Pace at the minute but stay tuned for details.
Gates New About Town eCargo Bike
Gates are known for their carbon belt drives and have now acquired a Danish cargo bike, equipped with a Gates belt drive naturally, and are using it for errands around and about their HQ base of Denver. The Butchers and Bikes MK-I cargo trike is powered by a Bosch mid-drive and looks like it can handle a huge payload.
Check out the Butchers and Bikes tilting cargo e-trike – 'built to tilt':
Get Inspired
Ride-to-Win a Populo Sport
Populo Bikes is giving away a Populo Sport (MSRP $999) to one (1) lucky winner during our Ride-to-Win Giveaway. All you have to do to enter is visit a local Populo Dealer and test ride a Populo Electric Bike. CLICK HERE to visit the official giveaway entry page.
Cambridge Entrepreneur Aims for Three Wheeled Electric Transport Revolution
Peter Dawe made his wealth from internet company Pipex and is now targeting the streets and greenways of Cambridge UK as the ground for a transport revolution. His Rotavelo e-trikes he believes are one of the answers the city's – and indeed the country's – transport woes. Dawe believes the Rotavelo would be ideal for use on the city's forthcoming greenways.
eMTB Tryout Near London
If you want to try out the latest e-MTBs and can get to the Surrey hills this weekend of 16th and 17th September then Fully Charged's tryout event could be for you.
eBike Expo in Costa Mesa/Orange County
The replacement event for the Portland Expo for this year will be in The Orange County Fairgrounds on December 1-3, 2017. Stay tuned for more info.
Accessories
Magnetic Lights & Fenders
Monkey Link has launched their lights, fenders, and water bottle that have a strong magnetic attachment to the frame mount. In addition the lights are powered by the eBike battery and they are controlled via the display.
SKS is the exclusive partner for Monkey Link.
Here is a video showing the lights and water bottle cage attachment on a BULLS electric mountain bike:
Hiplok E-DX Lock
The new Hiplok E-DX is a maximum-security chain noose and D lock designed specifically to be used with E-bikes and Cargo bikes.
Its 10mm hardened premium steel chain has noose ends, allowing it to loop through itself, providing the bigger locking circumference required for larger and bulkier bikes. Secured with the maximum strength Hiplok DX U-lock, which features a 14mm steel shackle and anti-rotation locking tabs, the E-DX provides the strength needed for ultimate peace of mind. One Z LOK is included for securing accessories and can also be used to attach the chain to the bike frame in transit. Retail for the E-DX is $144.99.
E-bike Biz
'E-bike Here to Stay' in US as Sales Units and Value Double
This report from Bike Europe quotes a BPSA (Bicycle Product Suppliers Association) study to the effect that, though still relatively small compared to the main market, e-bike sales are booming, with units shipped in the first six months of 2017 nearly doubling from 8,213 to 15,930.
37 Million for E-bikes in Sweden
Cycling Industry News lets us know that this staggering amount of money has been pledged by the Swedish government in its 2018 budget bill.
IMBA Outline on eMTB Law
The US's International Mountain Bicycling Association (IMBA) has produced this most helpful webpage to outline both its own position of careful and respectful promotion of eMTB access to US trails, the law on different classes of e-bikes and links to useful resources.
Bike Safety
Do the Dutch Reach and Save Lives
The UK's pro-cycling lobby group Cycling UK is highlighting the importance of one simple step that motorists can take to save lives on the road. The so-called Dutch reach, popularised in the Netherlands, is a method of opening vehicle doors when on the highway that automatically means the door opener will be aware of cyclists approaching from behind them. It involves using the hand furthest away from the door to open it, thereby turning the head towards the line of any approaching cyclist from behind.
E-bike Battery News
TerraE Starts The Ball Rolling for European Battery Production
2019 will see e-bike battery production start in Europe according to this Bike Europe article. News of the progress of the TerraE Gigafactory at Frankfurt in Germany looks to be good news on two counts for the e-bike industry and e-bikers in general.
Firstly the new batteries will use larger capacity 21700 cells meaning more power dense e-bike batteries in turn meaning a choice between more range or lighter e-bikes (a 21700-celled battery of the same capacity as a current battery will be lighter).
Secondly, with the four biggest makers handling about 80% of the market and all based in Asia and demand for batteries from other transport sectors predicted by some to explode over the coming years there have been concerns as to whether the European electric transport industry will be able to secure sufficient battery supplies to meet its electric transport needs in future.
The TerraE factory is a joint project between some 17 partners and includes both leading e-bike battery maker BMZ and the German federal government.
We recently reported on how BH Emotion's new Atom model is one of the first 2018 models announced to use the larger 21700 cells.
No-risk Batteries on the Horizon
This BBC report details how an aqueous solution and chemistry to protect a lithium-ion battery's anode from degrading in solution could lead to much less fire risk from the battery chemistry itself – currently largely gel rather than solution based. Sounds promising, though like many emerging battery chemistries it may still be a few years from commercialisation.
Solar-tech
Solar Motor Home
German firm Dethleffs have launched the world's first fully electric motorhome – the Iveco camper which features 31 square metres of thin-film solar panels claiming to generate up to 3,000 watts of electricity.
Not applicable to e-bikes? Think again – Leaos' solar prototype was launched earlier in the year and claims a 220km range (nearly 140 miles) from its 800Wh battery. The claimed extra range from the solar panel is 20km (12.5miles) daily.
Stay tuned for more e-bike news & reviews and thanks for reading!
-Richard
P.S. Don't forget to join the Electric Bike Report community for updates from the electric bike world, plus ebike riding and maintenance tips.
Reader Interactions